A perfect long weekend in pretty Portsmouth
With lively bars, quirky tearooms and a welcoming local pride, Portsmouth has a rich cultural heritage and makes for a dynamic yet sophisticated stay with a local yet visitor-friendly feel. This waterside city is like no other seaside spot: here's how to make the most of Portsmouth in 72 hours.
Wedged in between Southampton and Chichester on the south coast of England, Portsmouth has a vast and vivid history, for the most part largely naval. And this nautical theme is still running full-steam ahead with Virgin Voyages launching their colossal cruise ship Scarlet Lady from Portsmouth in August 2021, followed by their second 'lady' ship, Valiant Lady, that's due to sail from this port city between March and May 2022.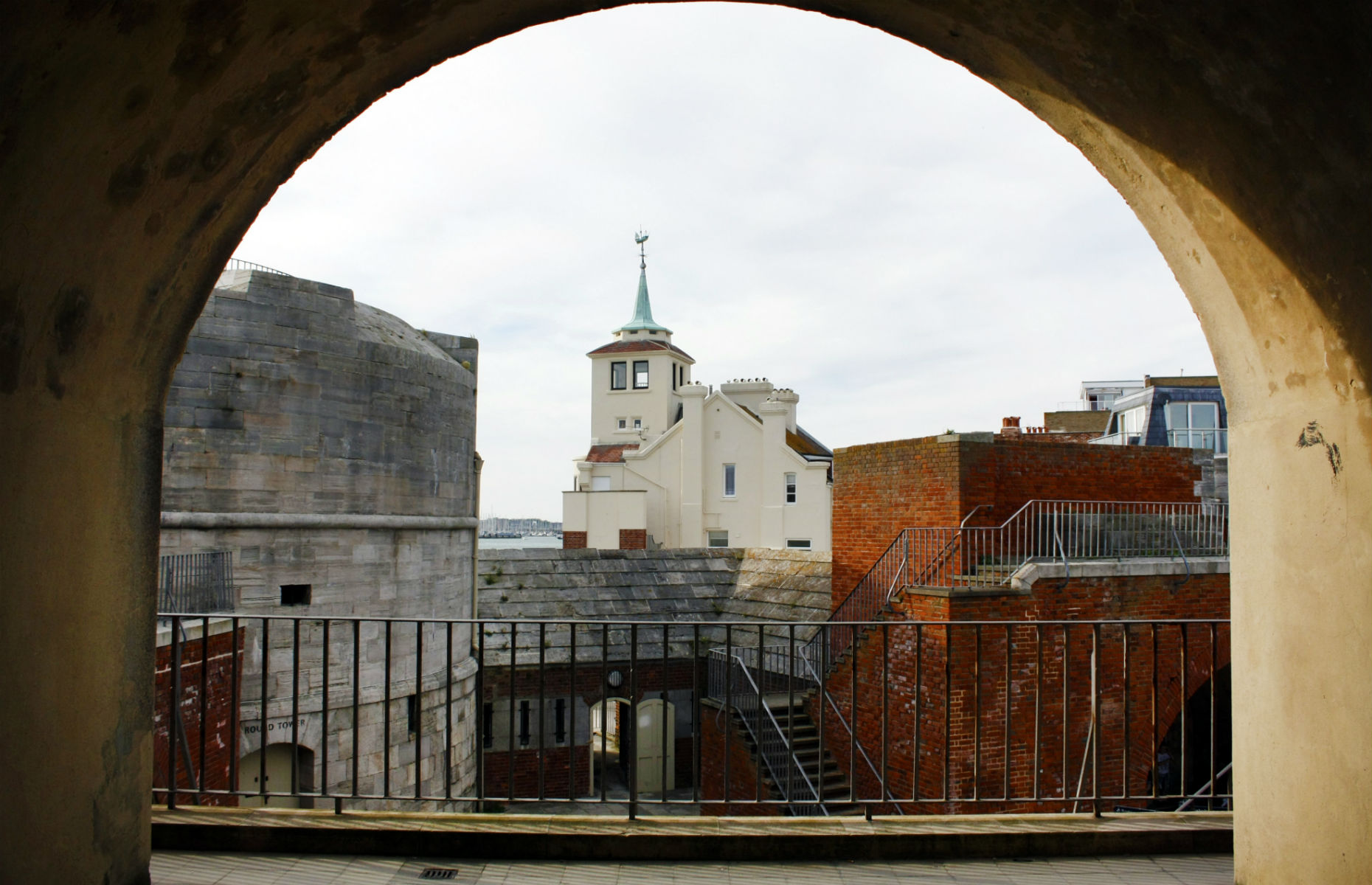 Vilena Krushinskaya/Shutterstock
Wade inland though and you can explore an array of hipster dwellings, bustling local markets and fresh seafood cuisine to discover the traits of a city unique in its own right. Its quainter neighbour, the Isle of Wight, lies just a short bounce across the waves.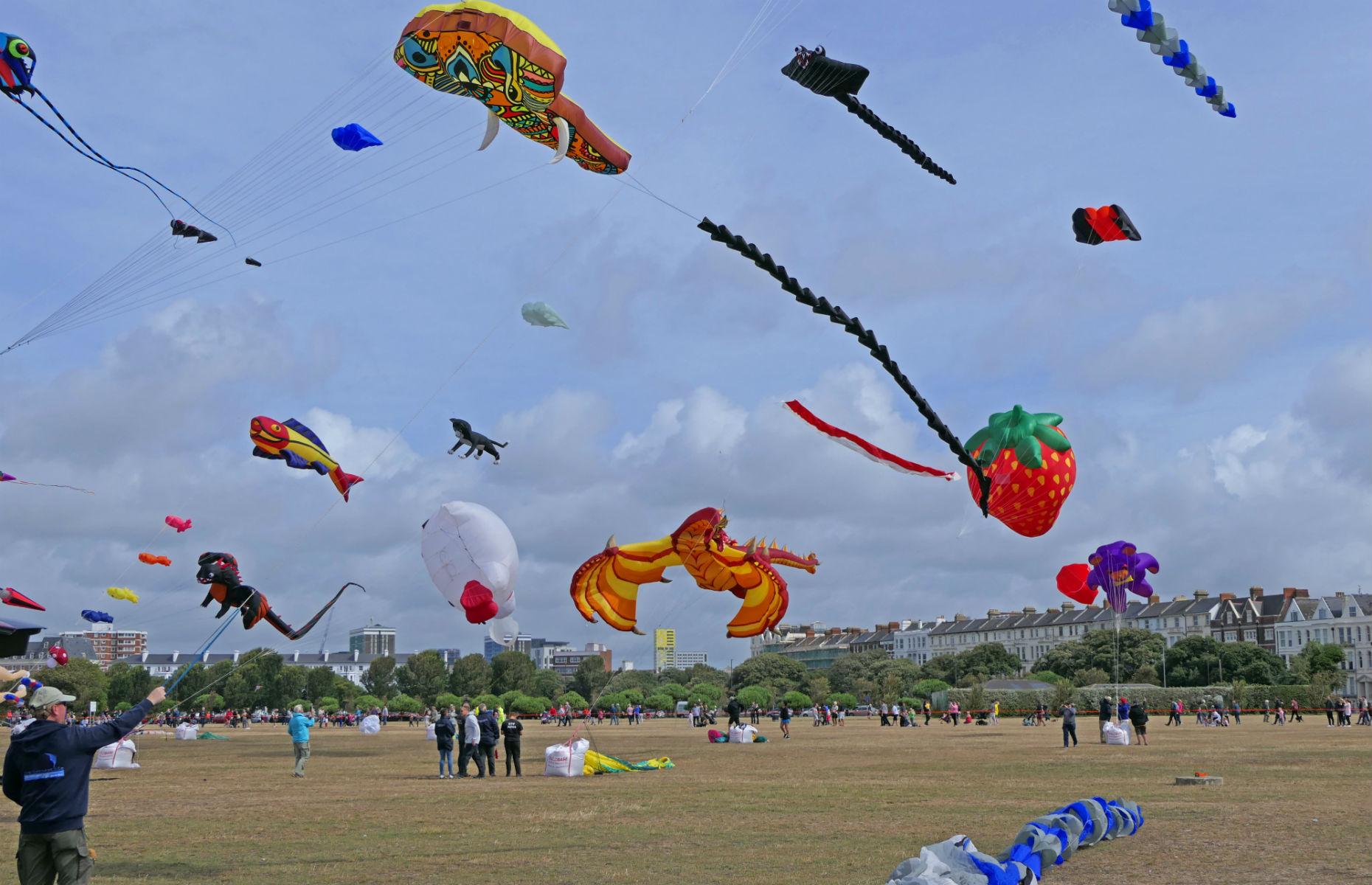 D O-P Photography/Shutterstock
Portsmouth has plenty more to shout about: from the annual music festival Victorious Festival and the family-friendly International Kite Festival to live performances at Southsea Bandstand and intriguing museums, it's an ideal visit for any type of traveller.
Whether you're after a quick city break or in search of a longer weekend getaway, here's how to make the most of your time in Portsmouth.
Discover more unusual places to stay in the UK here
Friday
Check into: The Florence House. Set in an Edwardian townhouse, this boutique B&B boasts individually designed, spacious rooms (all en suite) and an electric car-charging point nearby. The dog-friendly B&B pairs a quiet spot with a convenient location, just a stone's-throw from Southsea seafront and trendy Albert Road.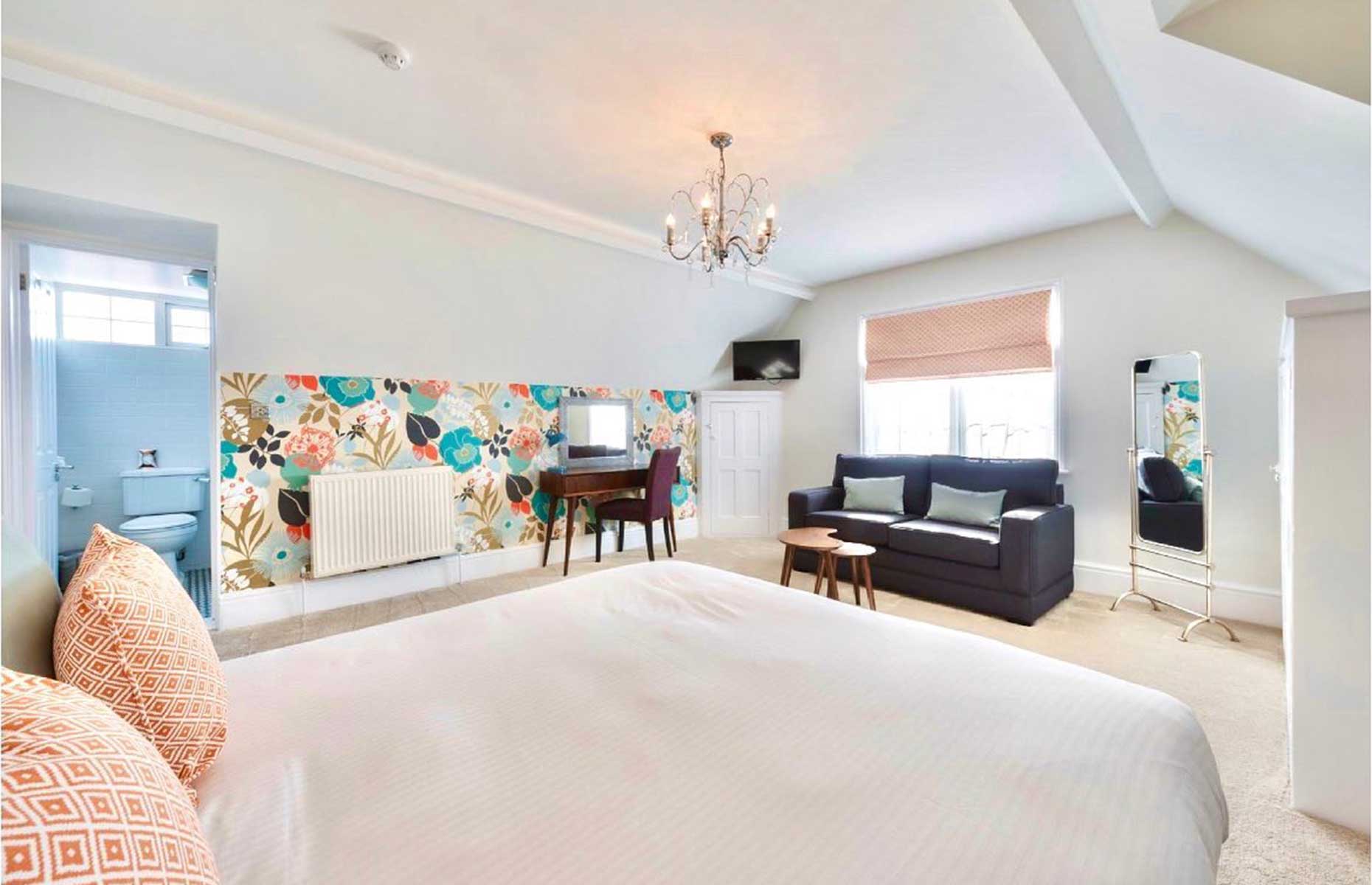 The Mercer Collection - Boutique Hotels/Facebook
Guests enjoy free parking and Wi-Fi, and it's worth checking out The Garden Southsea, their casual restaurant behind the hotel, for lunch or dinner in a rustic setting.
Stretch your legs: across Southsea Common, where you'll pass groups enjoying barbeques and parents sprinting after children flailing across the wide stretches of green. Continue your walk along the Common and beyond until you reach Gunwharf Quays, a designer outlet shopping centre with plenty of big-name restaurants as well.
Marvel at the views: from the top of the Spinnaker Tower. The 328-foot-tall (100m) View Deck overlooks 23 miles (37km) of the historic waterfront, the sweeping Solent, the South Downs and the Isle of Wight. There are also touchscreen displays which provide more information about key areas and buildings of the city. Those feeling brave can pad their way across the glass 'Sky Walk' and look down at the ant-sized people below.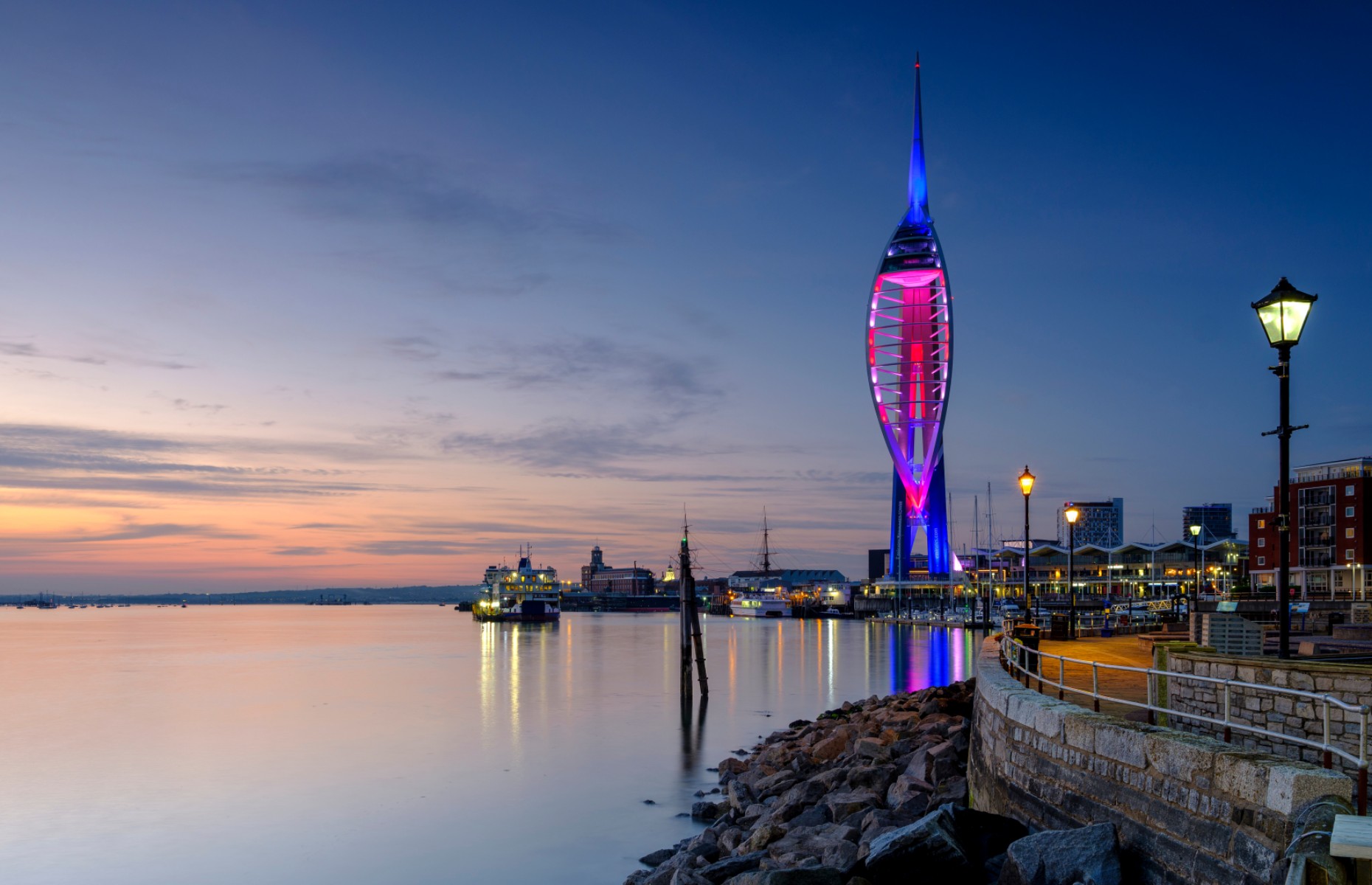 Julian Gazzard/Shutterstock
Dine at: Steki for a real taste of Greece in Portsmouth. This authentic Greek taverna serves the favourites (souvlaki, yemista, moussaka) along with barbecue and seafood dishes, all at fairly reasonable prices. Opened in 1998, the restaurant lives up to its Greek name, offering an informal and relaxed dining experience.
Go for an evening digestif: along the buzzy strips of Palmerston Road and Osborne Road; this is where the locals come to play. Head to Rapscallions for pirate-themed cocktails, Bonita's for all things floral and millennial pink or The Greenwich Brewpub for a pint of whatever takes your fancy.
Saturday: Best of Southsea
Step back in time: at the D-Day Story Museum. Tucked behind Southsea Castle and Southsea Bandstand, you could easily while away two to three hours here.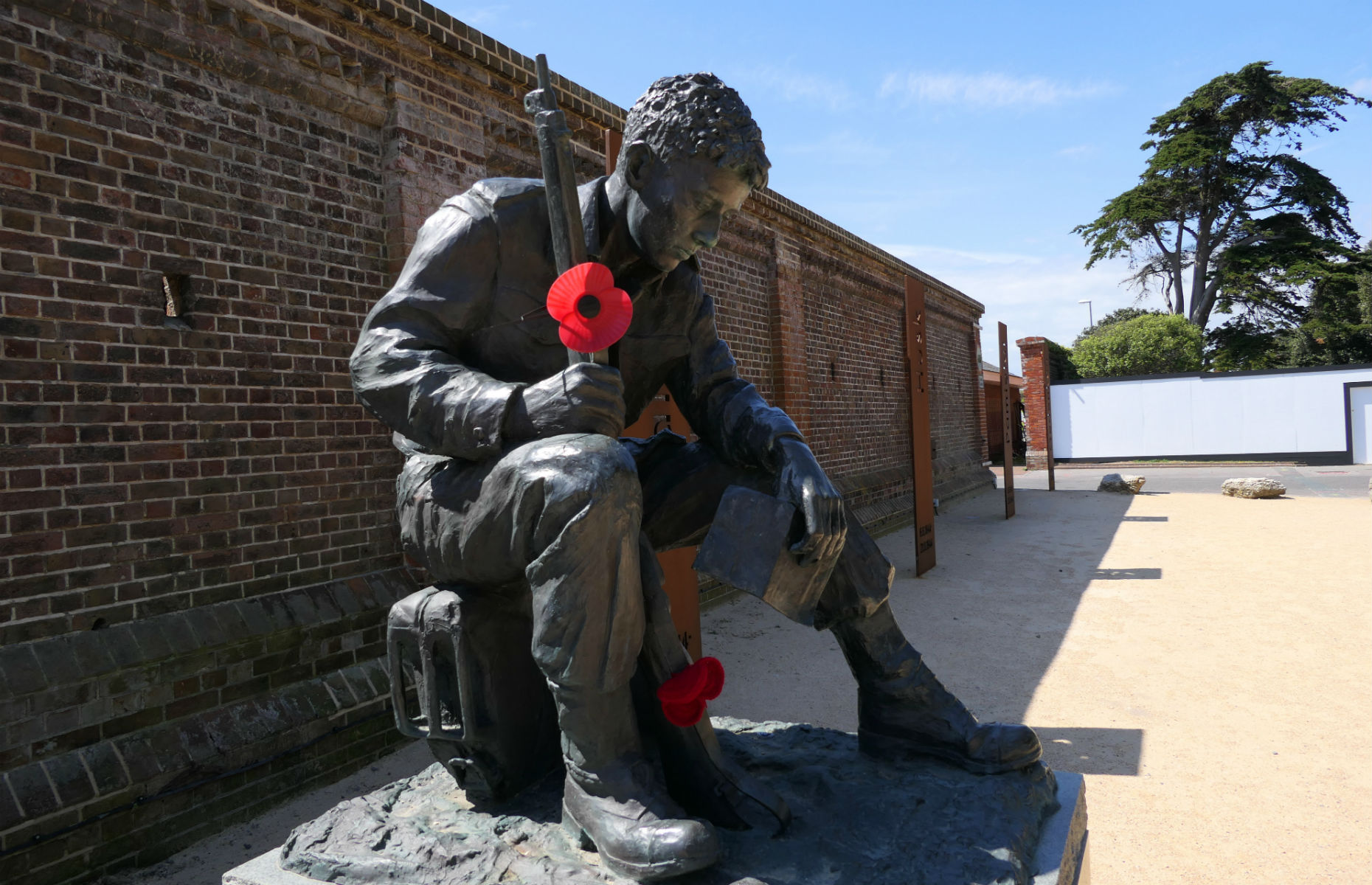 D O-P Photography/Shutterstock
Portsmouth played a vital role in the Second World War. The museum features professional, personal and local stories of those involved with the Normandy Landings through exhibits, artefacts and interactive displays. There's a lot to take in, but with a well-designed route, you won't leave feeling too overwhelmed. Buy tickets online (adults £12.15 and ages five to 17 £6.08) or at the door (£13.50 and £6.75 respectively).
Seafront views: Walk up an appetite with a breezy stroll along the promenade. En route, zigzag through Southsea Rock Gardens, a pleasant spot away from the main road to surround yourself with interesting plants amid a colourful, rocky landscape.
Stuff yourself silly at: The Tenth Hole. Take an early lunch to avoid the queue, but even then it's still worth the wait. Breakfast and brunch options are aplenty – try the 'ultimate toastie' with mac'n'cheese on grilled doorstop bread.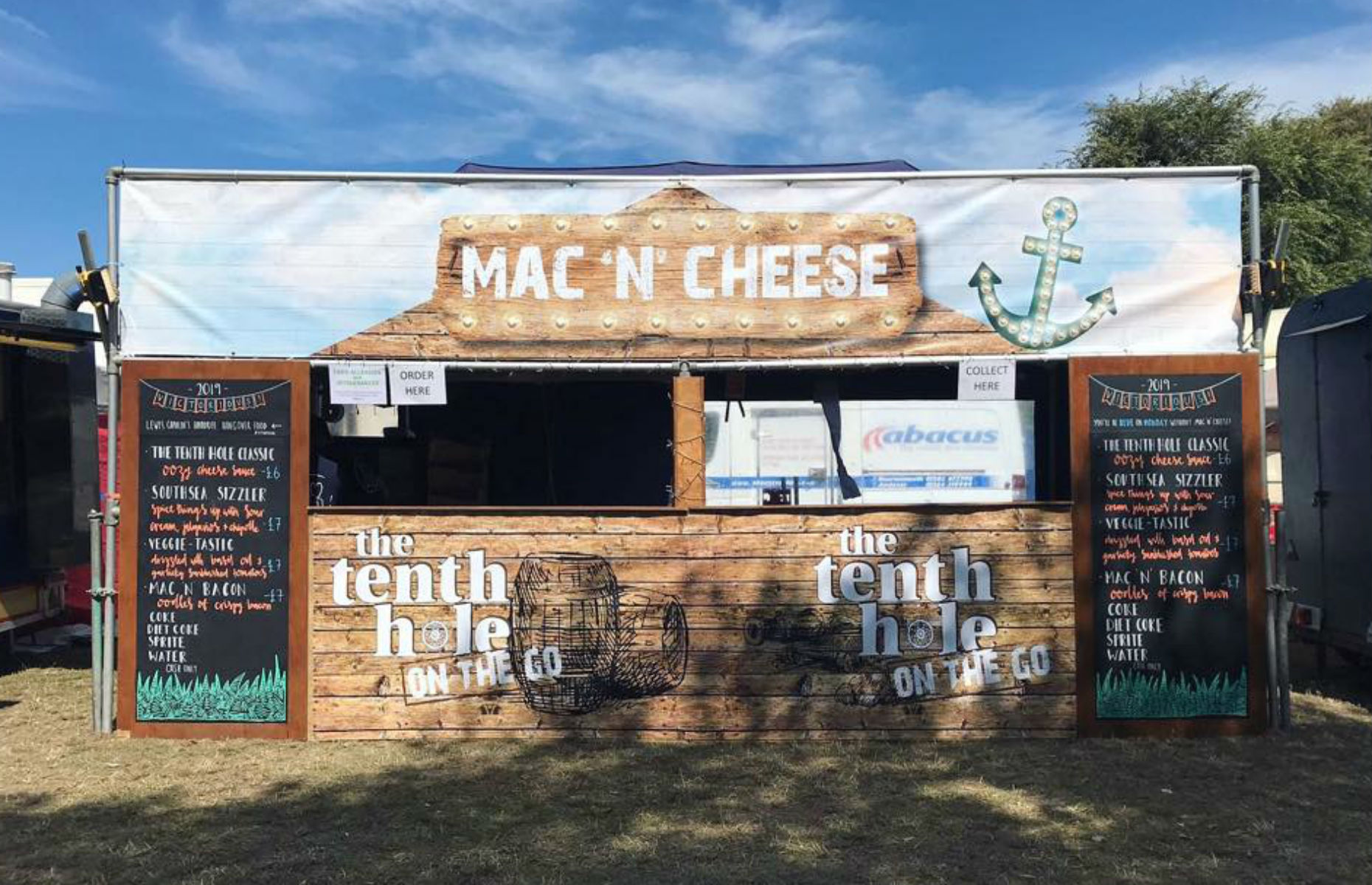 Tenth Hole/Facebook
But what people really come here for are the ginormous slices of homemade cakes: point at your choice behind glass-fronted windows when you order at the counter. Think mixed berry cheesecake, vegan chocolate sponge and snickers cake: best to wear something loose-fitted.
Walk it off: around Canoe Lake, a charming, family-friendly spot where you can hire pedalos, pack a picnic or simply circle the lake. Afterwards, cross the road and amble along the South Parade Pier. The pier was rebuilt after it burnt down during the filming of mod-favourite 1960s flick Tommy.
Enjoy unobstructed views of the Solent, watch the fishermen try their luck and pick out details from the Isle of Wight ahead of you.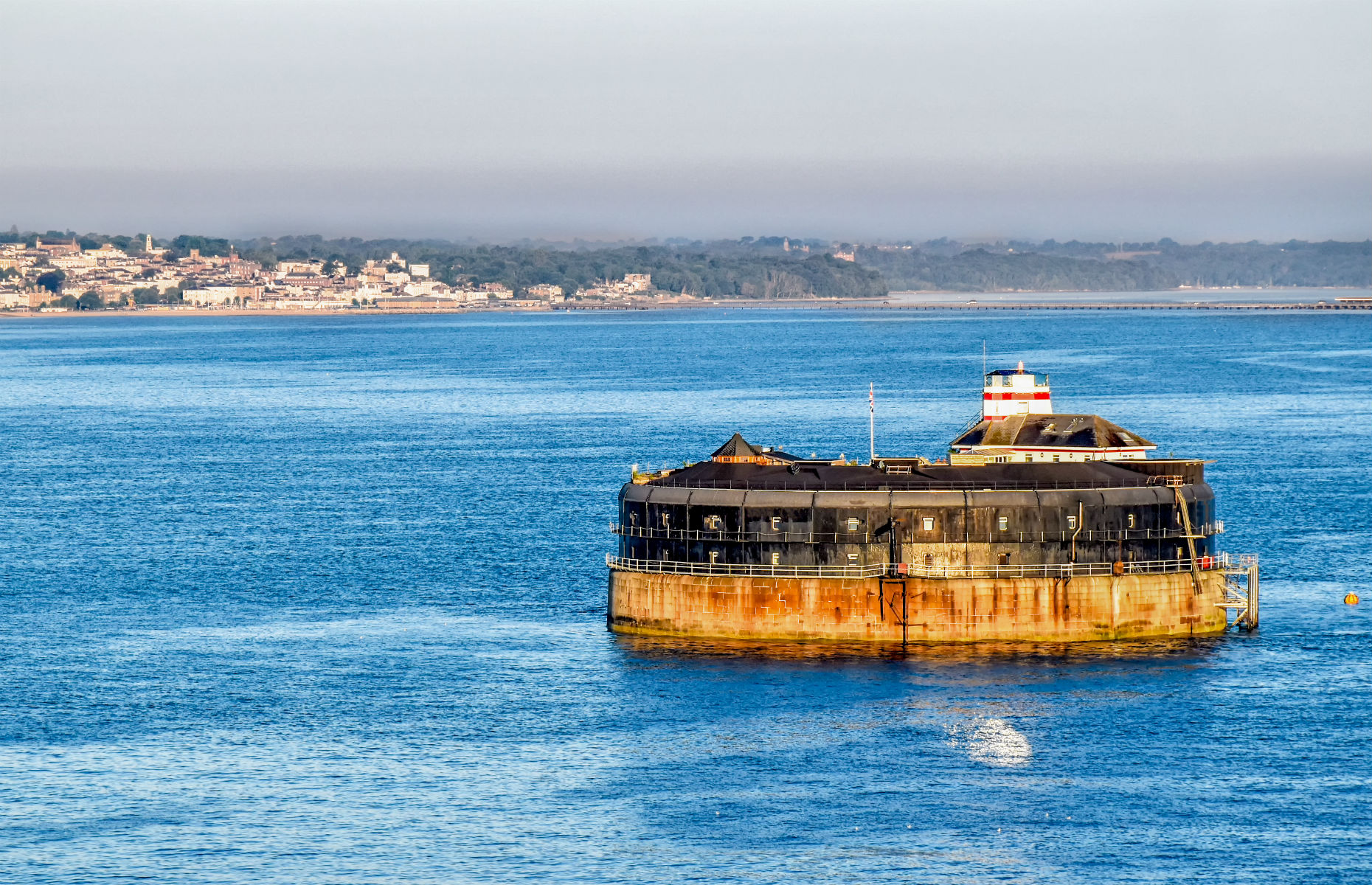 balipadma/Shutterstock
Beachfront bliss: For a relaxing dinner on the seafront, head to Southsea Beach Cafe, which serves contemporary dishes until around 8pm each evening. With a retractable sunroof, all-white furniture and wooden trimmings, splashes of colour are welcomed from the blue sky, yellow beach and green shimmer from the sea.
While it's also a popular brunch spot, they hold regular live music nights and events including fish-tasting, barbecues and even 'Ibiza Chill Out Nights'.
Soak it up: Back on Albert Road, the live music and comedy nights served at the cosy Wedgewood Rooms is a good way to spend your last evening. Alternatively, cross over to the Kings Theatre to catch a comedy show or to Gin & Olive for a couple of their 100 different gins on offer.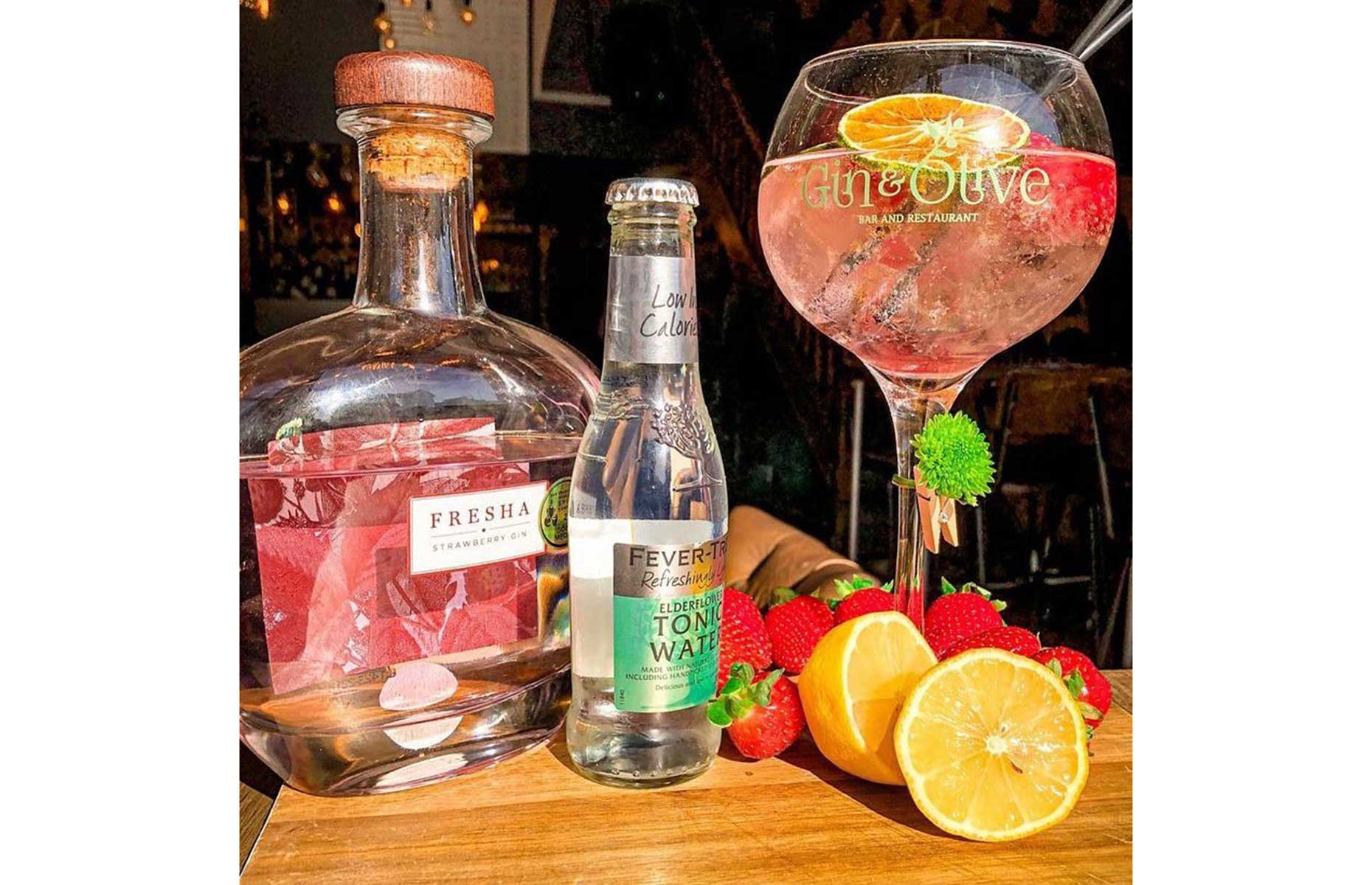 Gin & Olive South Sea/Facebook
If these options don't float your boat, there are plenty more bars to venture down.
Sunday: Best of old Portsmouth
Start the morning: at the Historic Dockyard, where Portsmouth's naval prowess is contained, including the Royal Naval Museum, HMS Victory and HMS Warrior. The Mary Rose museum is located here too.
Henry VIII's Mary Rose warship sank in 1545, was recovered in 1982 and is now back on display – well, most of it, anyway (other significant remains are still in the Solent seabed). The museum levels are in line with each deck of the ship, so you really get to grips with how it was structured, the various artefacts on display and more.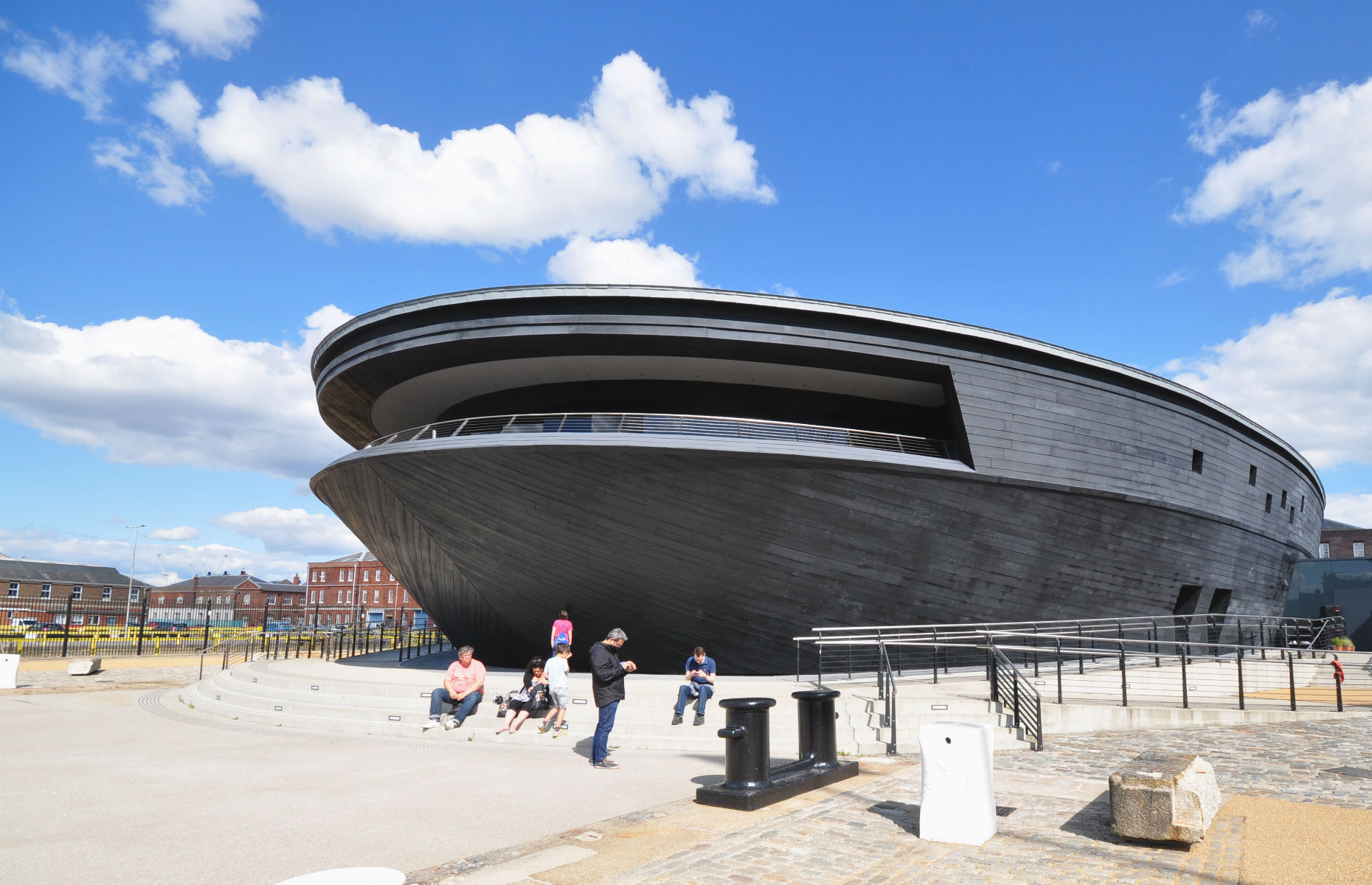 Ron Ellis/Shutterstock
Discover the world's most historic ships you can visit
Enjoy the view: at The Still & West. Its inviting nautical theme will make you think of the seaside before you spot the harbourside view from its waterfront terrace. Enjoy a locally sourced Sunday Roast and take in the comings and goings of yachts, ferries and the like making their way into and out of the Solent.
Mix old and new: at the Hotwalls Studios, which displays the best of Portsmouth's thriving creative scene. It's home to 13 working studios, so you can swing by to watch an artist in action and even commission a piece yourself.
Either way, it's perched in a good spot, just behind the beach along the Battery Point and near the Grade I-listed Round Tower, where you can head up to the top for a breezy viewpoint of the Solent and higgledy-piggledy architecture.
Pause for a cuppa: at The Canteen. This waterfront café is located in the historic barracks and is a fab spot for a respite with a seaview. They use Orangutan Coffee from the Orang Utan Coffee Project which protects orangutans, the rainforest and supports local farmers in Sumatra, so you can rest assured that your cuppa is an eco-minded one.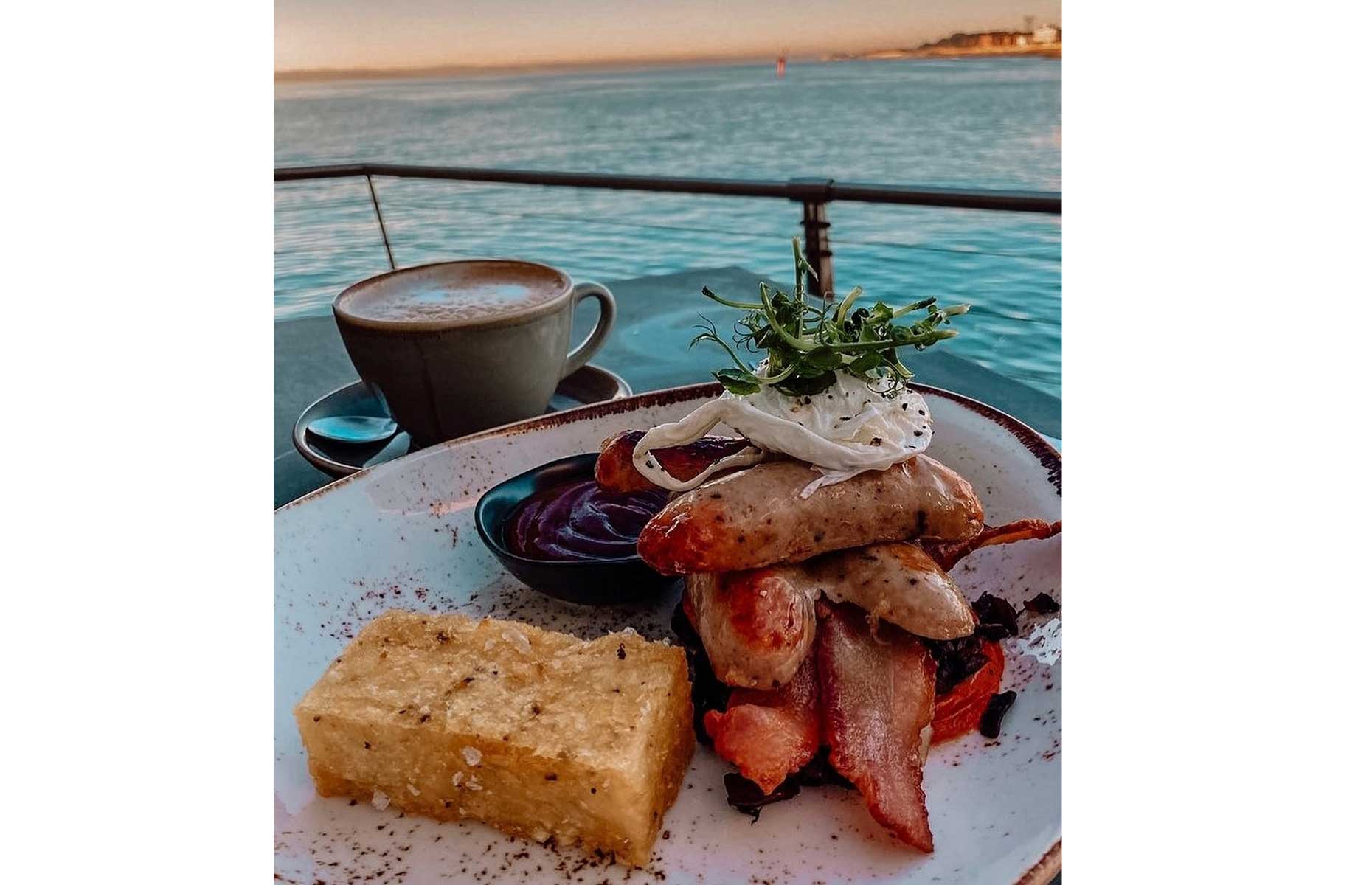 The Canteen/Facebook
Stay for dinner: and tuck into wild mushroom risotto, south coast haddock or a selection of small plates from A Bar Bistro before heading home. Or, if you've got more time to spare, stay an extra night and venture out to the Isle of Wight early the next morning, either as a day trip or overnight stay.
Wightlink ferries take between 30-45 minutes but try something different and opt for a hovercraft ride – it's the only operating service in Britain – which bumps you across the waves from Southsea to Ryde in just ten minutes.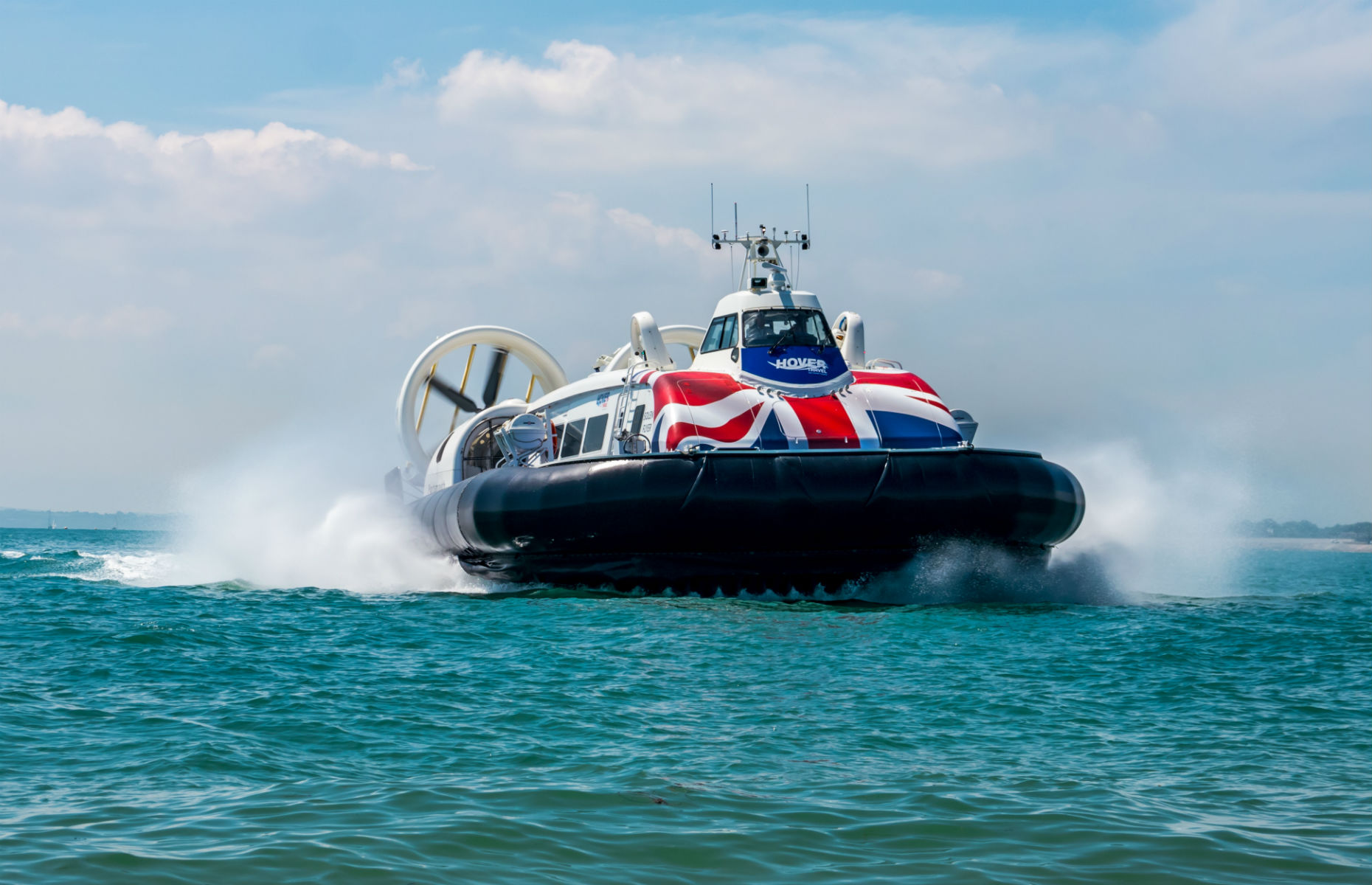 Simev/Shutterstock
Whether it's Ryde, Cowes or elsewhere, the island makes for a great spot to chill out on the beach, stroll through the wildlife-haven fields or mooch along narrow high streets, all while pointing out the pinpricks of Portsmouth.
Getting there
National Express coaches depart London Victoria Coach Station (roughly two hours to Portsmouth Harbour/The Hard); trains from Waterloo or Victoria (roughly two hours to Portsmouth and Southsea/Portsmouth Harbour); or by car on the A3 (roughly one hour 45 minutes).
Lead image: Garry Basnett/Shutterstock
Be the first to comment
Do you want to comment on this article? You need to be signed in for this feature