6 reasons why Asturias should be the next Spanish spot you visit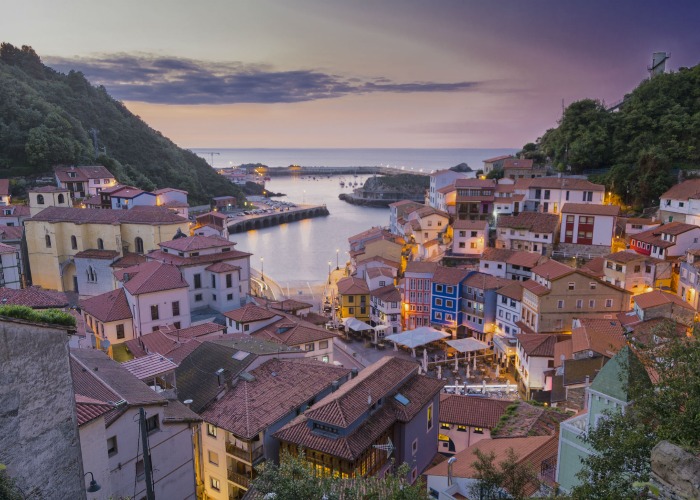 This secret yet stunning corner of Spain is begging to be explored.
Asturias has been forgotten. This unspoiled, rural region of northern Spain may well attract the Spanish and French for their summer holidays, but to us Brits it remains unknown, a place we fly over in search of sunshine further south.
But we have been missing out. Because Asturias is a knockout. Beautiful, unassuming and untouched by mass tourism, this is a region of idiosyncratic traditions, towering mountains and sandy beaches. It's time to discover what the locals have always known – that this corner of Spain is the perfect holiday destination.
Here are our six reasons why you should visit Asturias...
For mountains without the muscle ache
The Picos de Europa mountains are spectacular – and spectacularly easy to visit. Get up among the peaks without straining those leg muscles by taking the Funicular de Bulnes, which trundles up through the rock from Poncebos, lifting you 400 metres in just seven minutes.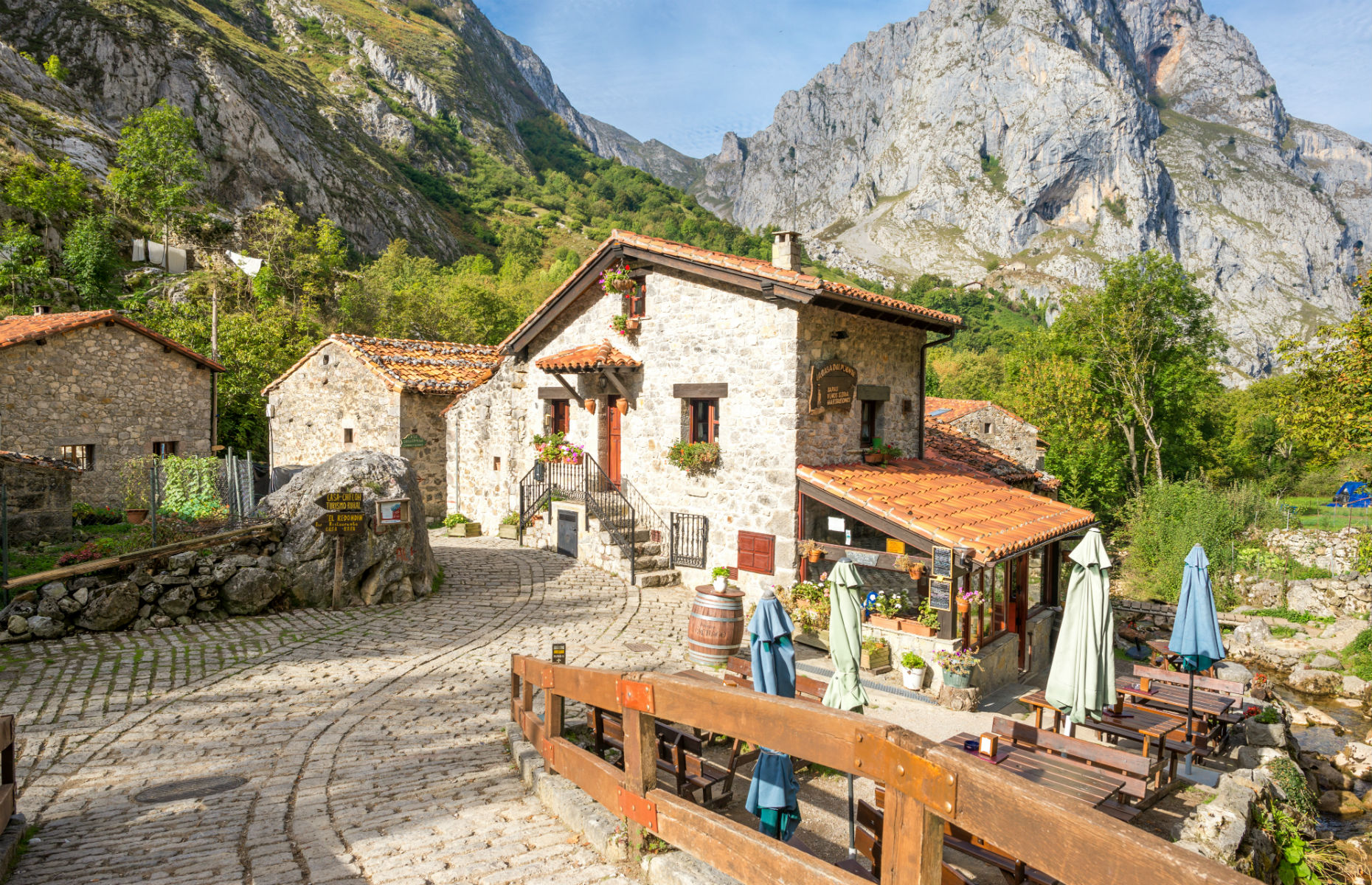 ksl/Shutterstock
You'll emerge near the quaint village of Bulnes where well marked walking trails lead out into the landscape for views of the Naranjo de Bulnes, a chunky limestone peak that dominates the glacial Vega Urriellu valley.
Alternatively, take the winding drive up from Cangas de Onís to the Lagos de Covadonga, a twinset of lakes sitting either side of a ridge. It's an easy five-minute walk up from the car park at Lago Ercina to the Mirador Entrelagos for panoramic views across both.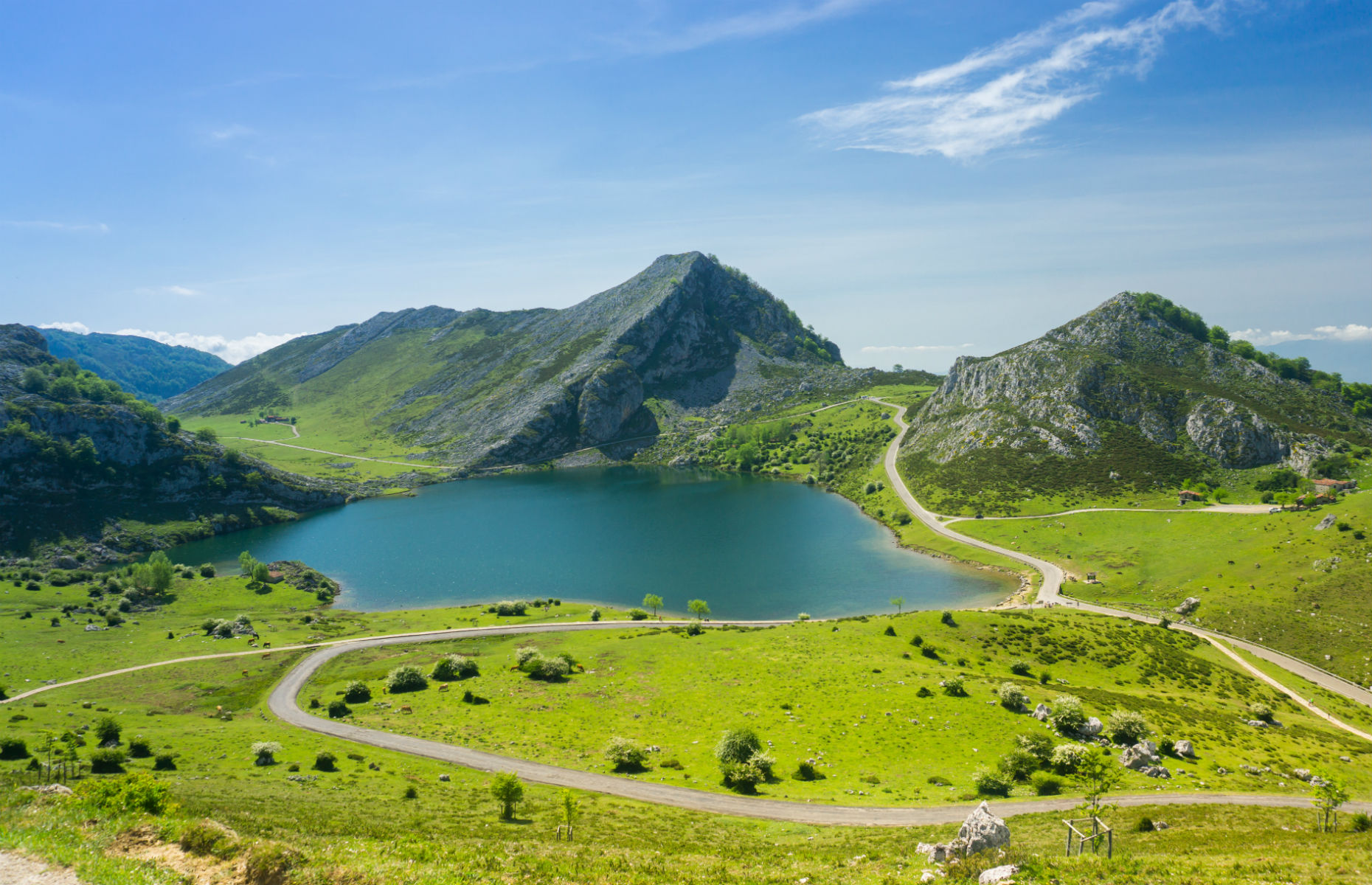 Elina Yevgrashkina/Shutterstock
For matchless beaches
Ok, so it's not the warm and lapping Mediterranean out there, but Spain's co-called "Green Coast" is strung with beaches every bit as enticing as those in the south. Just remember that this is the Bay of Biscay – so you might want to wait for summer.
The Asturian coast is among Spain's most dramatic, so you can expect rugged cliffs hemming in protected swirls of sand and natural stone arches and caves forming the backdrop to your sunbathing.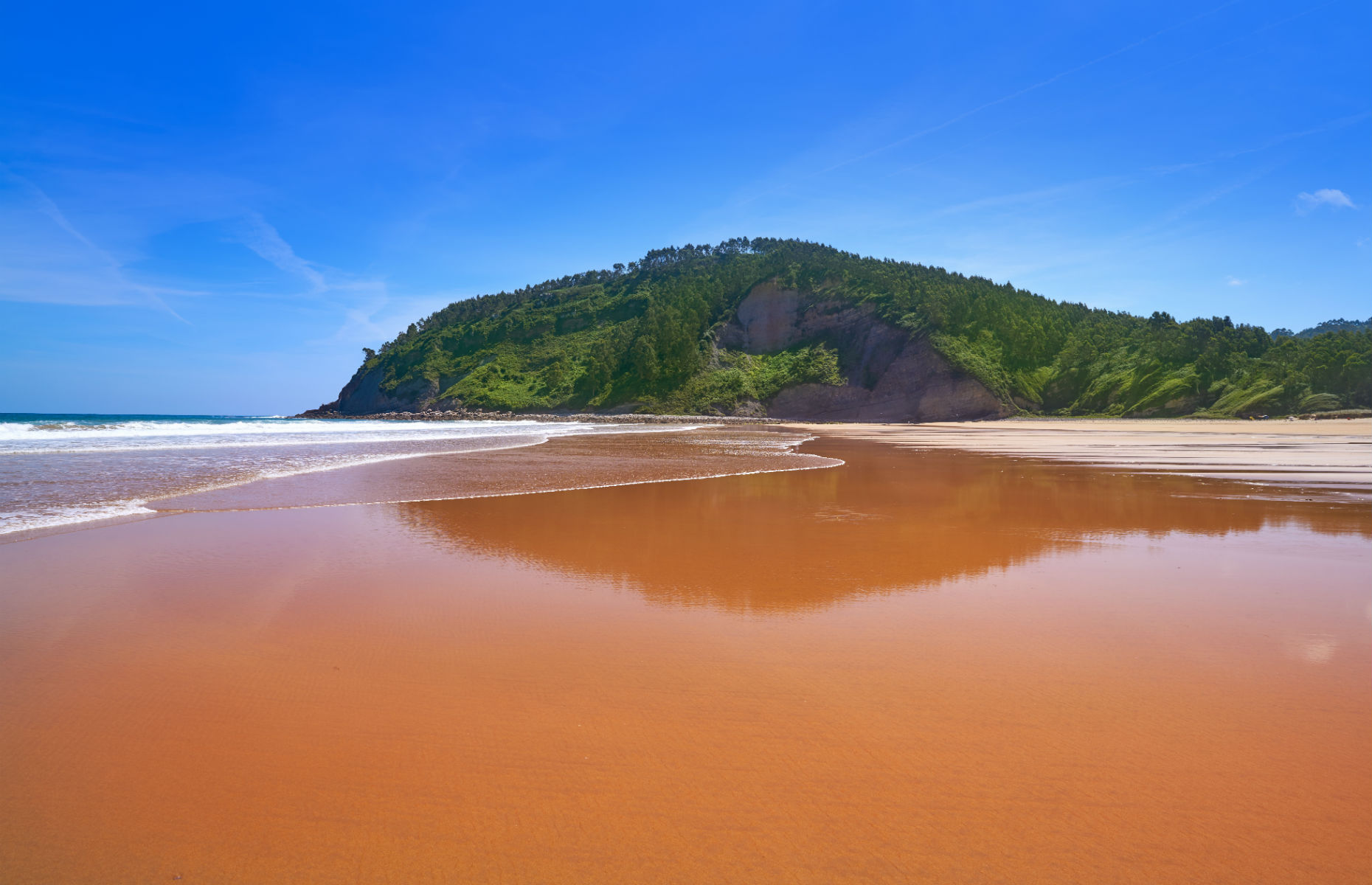 lunamarina/Shutterstock
At Rodiles, near Villaviciosa, you'll find over a kilometre of golden sands, sheltered by cliffs at either end and reached via a short boardwalk through the eucalyptus forest and sand dunes. This is a safe beach for swimming, with lifeguards in summer and plenty of parking and facilities.
Or for something truly unique head to Gulpiyuri, a beach without the ocean. This tiny slip of sands sits in a sinkhole surrounded by cliffs, the sea flowing in at high tide to form an idyllic – and somewhat bizarre – swimming spot.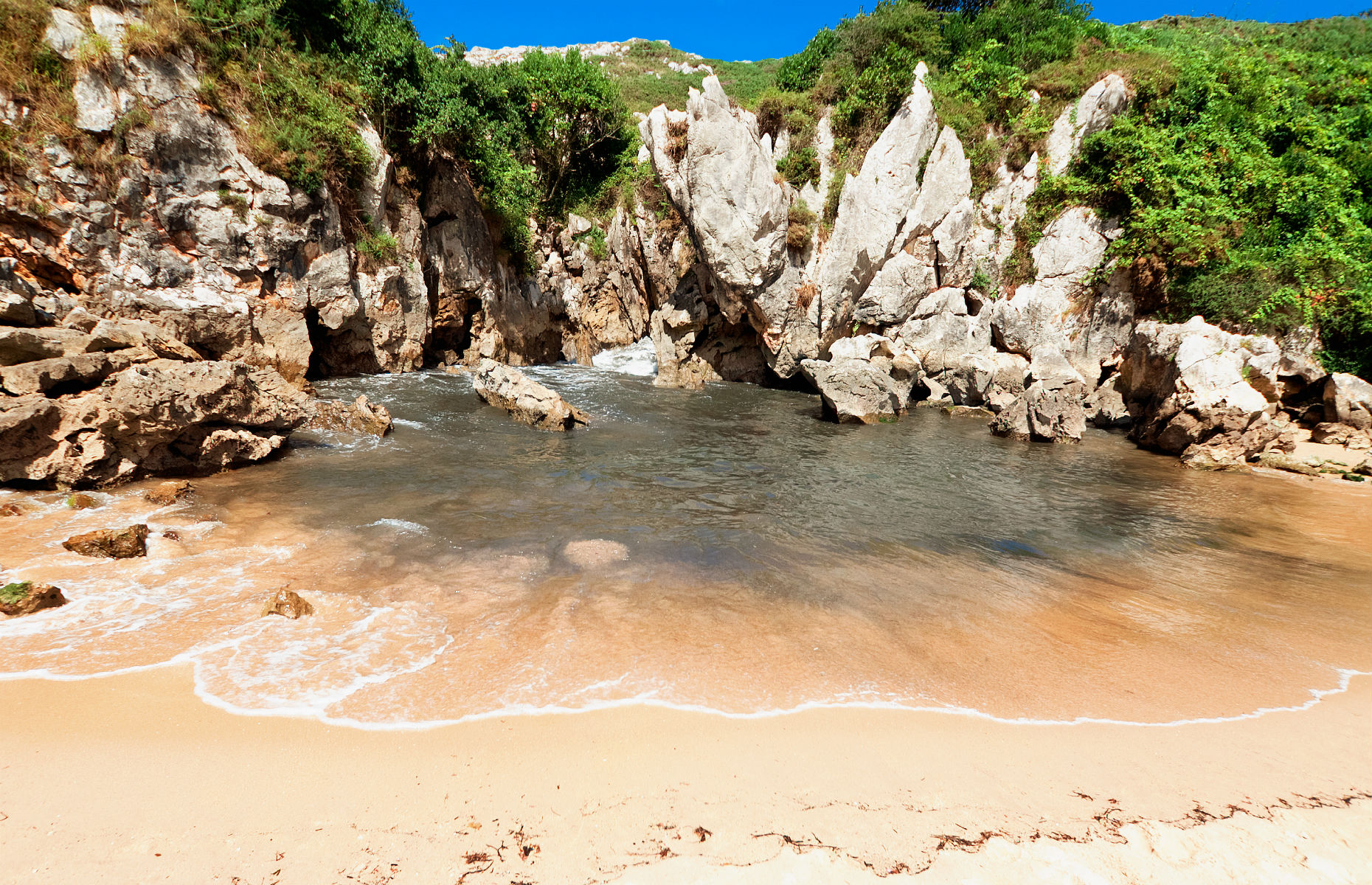 Migel/Shutterstock
The shallowness takes the chill off the water too, and you'll often only find it knee-deep, perfect for little ones.
To walk in dinosaur footprints
At the far end of one of Asturias' sandy beaches, you'll find more than just another sunbathing spot. Here be giants – or rather, the footprints those giants left behind many thousands of years ago.
Playa de la Griega is home to a set of dinosaur footprints, best seen from above by following the well-formed trail through the woods to a spot up above the beach's eastern end. Here you'll see an information board, its red arrows pointing out what you'd almost certainly miss from below, a series of large circular imprints in the rock.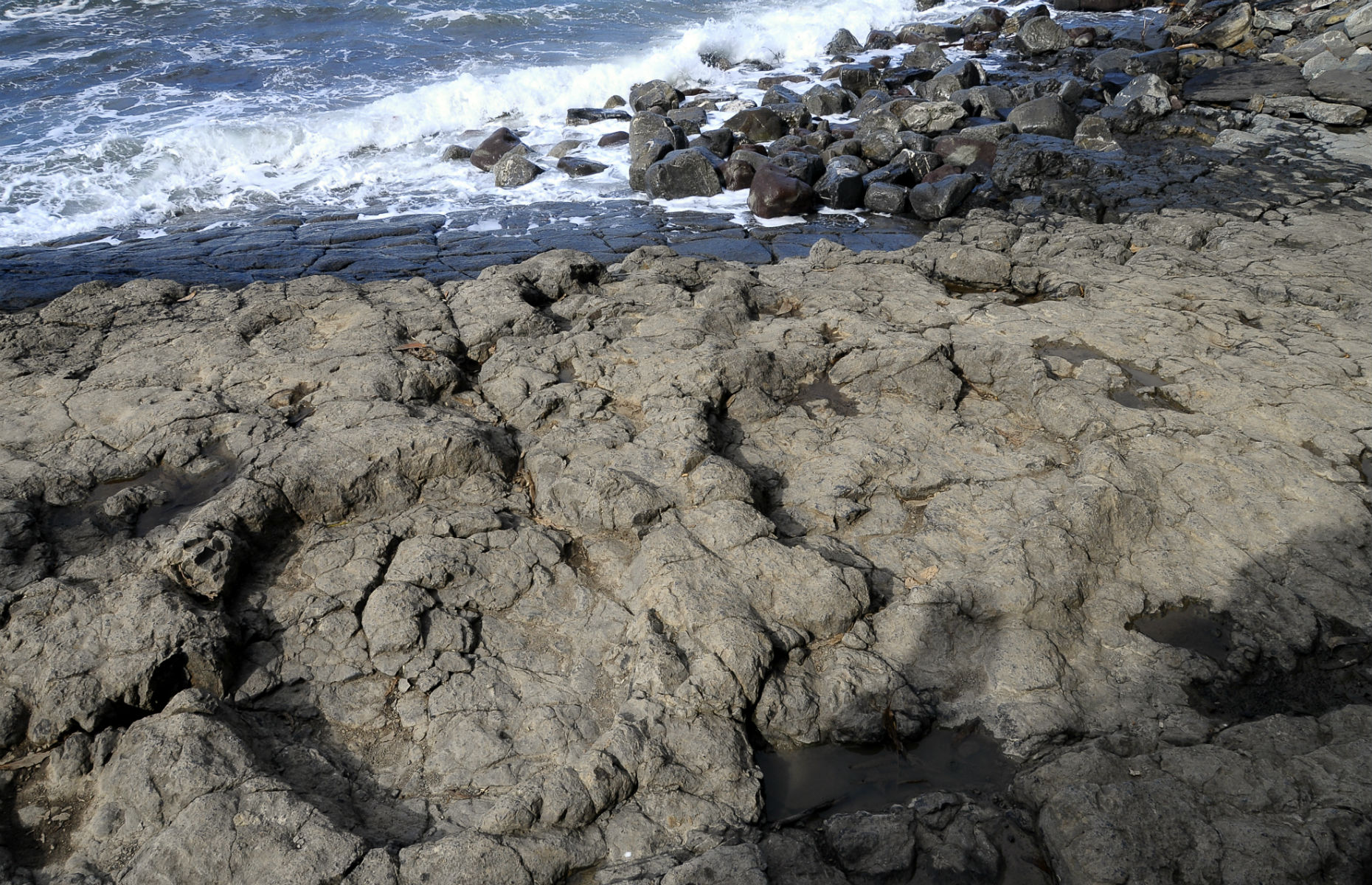 fullempty/Shutterstock
From the viewpoint a flight of steps leads down onto the outcrop, where you can stand – or even sit – inside these ancient footprints. Climb down onto the sands here and you can stroll back along the beach, which is also another of Asturias' best places for a dip.
For the seafood
The colder Bay of Biscay water offers up some of Spain's tastiest seafood, served at teeny tavernas and seafood bars all along the coastline. Every Asturian has their favourite but hot spots include the villages of Cudillero and Tazones, their clusters of white-washed buildings ranging up the hillside behind harbours packed with fishing boats.
In Cudillero the twisting main street runs past bars and restaurants setting out the day's specials on ever changing blackboards – expect to see shellfish dishes such as almejas (clams) and chipirones (a type of small squid) alongside freshly caught merluza (hake) and bacalao (cod).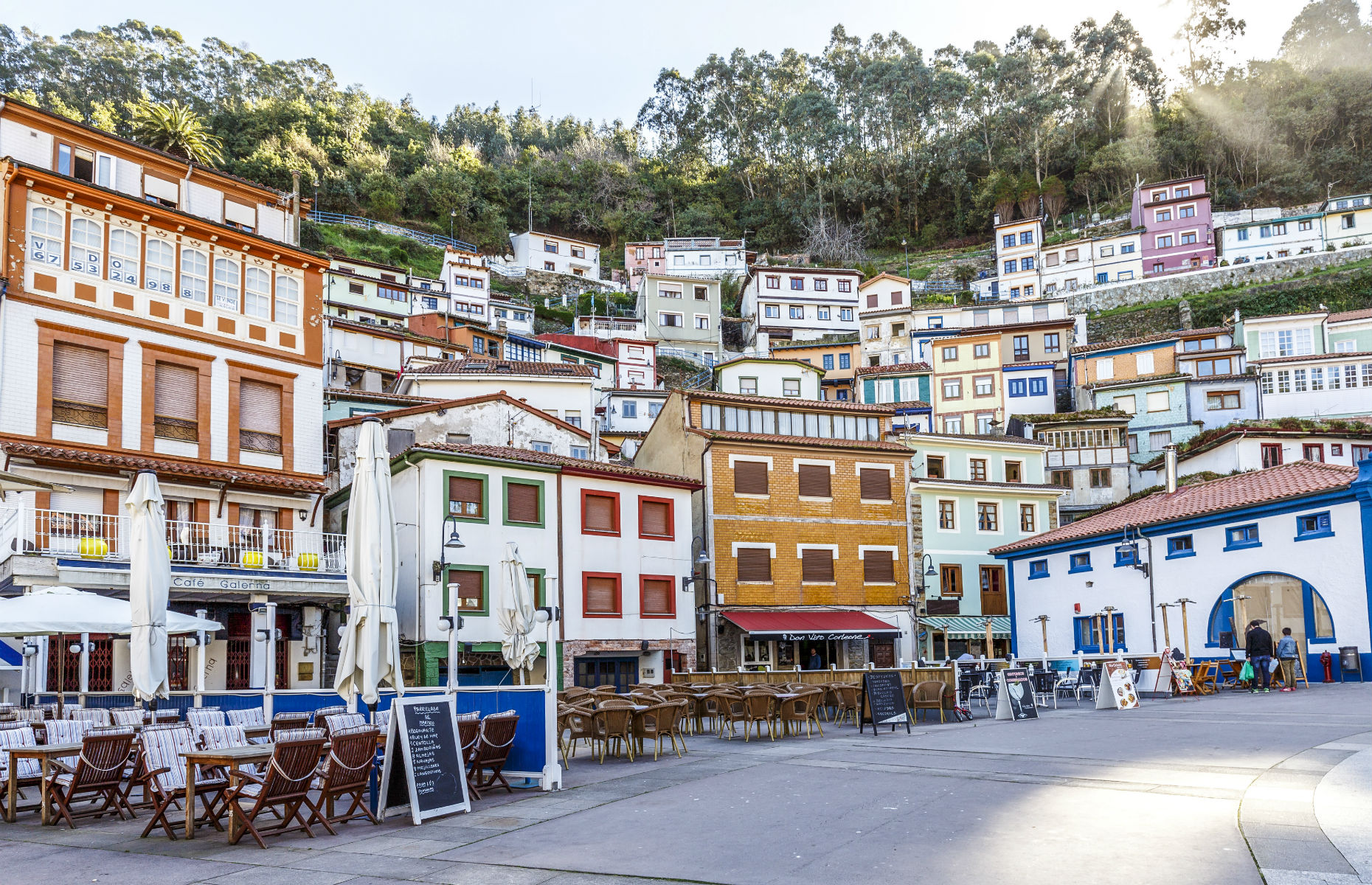 KarSol/Shutterstock
Tazones is perhaps even more inviting – partly thanks to its sandy beach – and here you'll find tables strung along the roadside pointing towards the sea. One of the best places to eat here is El Rompeolas, where the staff will tell you what's fresh – more almejas perhaps, or a plate of juicy plump prawns.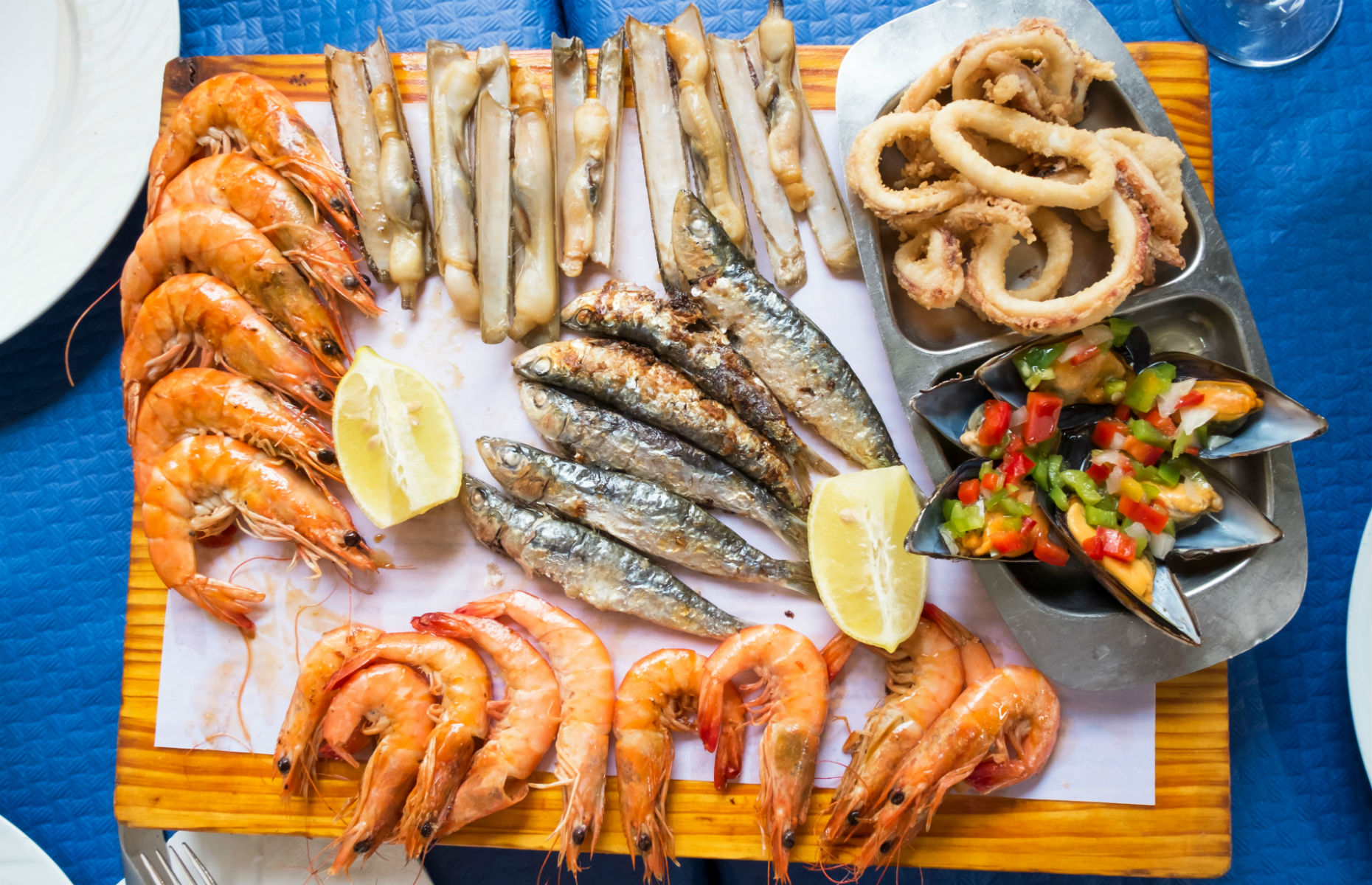 leonardo2011/Shutterstock
For the cider
Forget sangria or an ice cold cerveza, in Asturias it's all about the cider, or sidra. For centuries apples have been cultivated in the region's fertile valleys and most end up in the cider presses, before being fermented in chestnut barrels until the alcohol content reaches around 5%.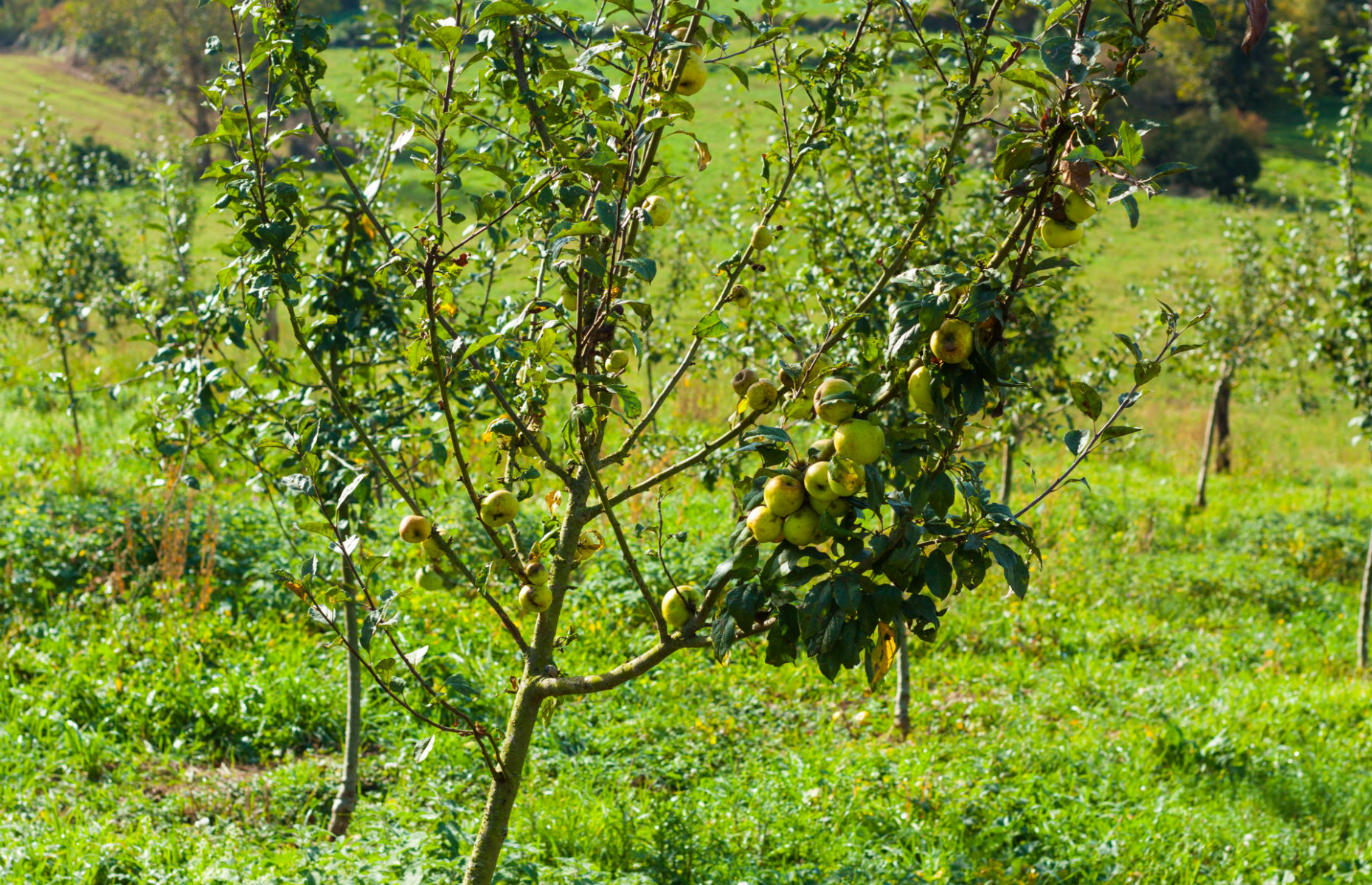 Jeanne Emmel/Shutterstock
Order a sidra and you'll be part of an ancient tradition. The drink is not poured quite like any other, there is an art to the work of the escanciador, or cider pourer, who will lift the bottle above their head and pour its contents into your glass from a height designed to give the liquid its fizz.
They'll tell you the sidra's flavour is released only at the moment it hits the bottom of your glass, and so just an inch or two will be poured each time. You'll also hear another rule – that the sidra must not be left standing in the glass. Well, if they insist…
For chic accommodation
Asturias is a rural region, so where better to stay than surrounded by verdant fields and clanging cow bells, between the mountains and the coast at El Gran Sueño?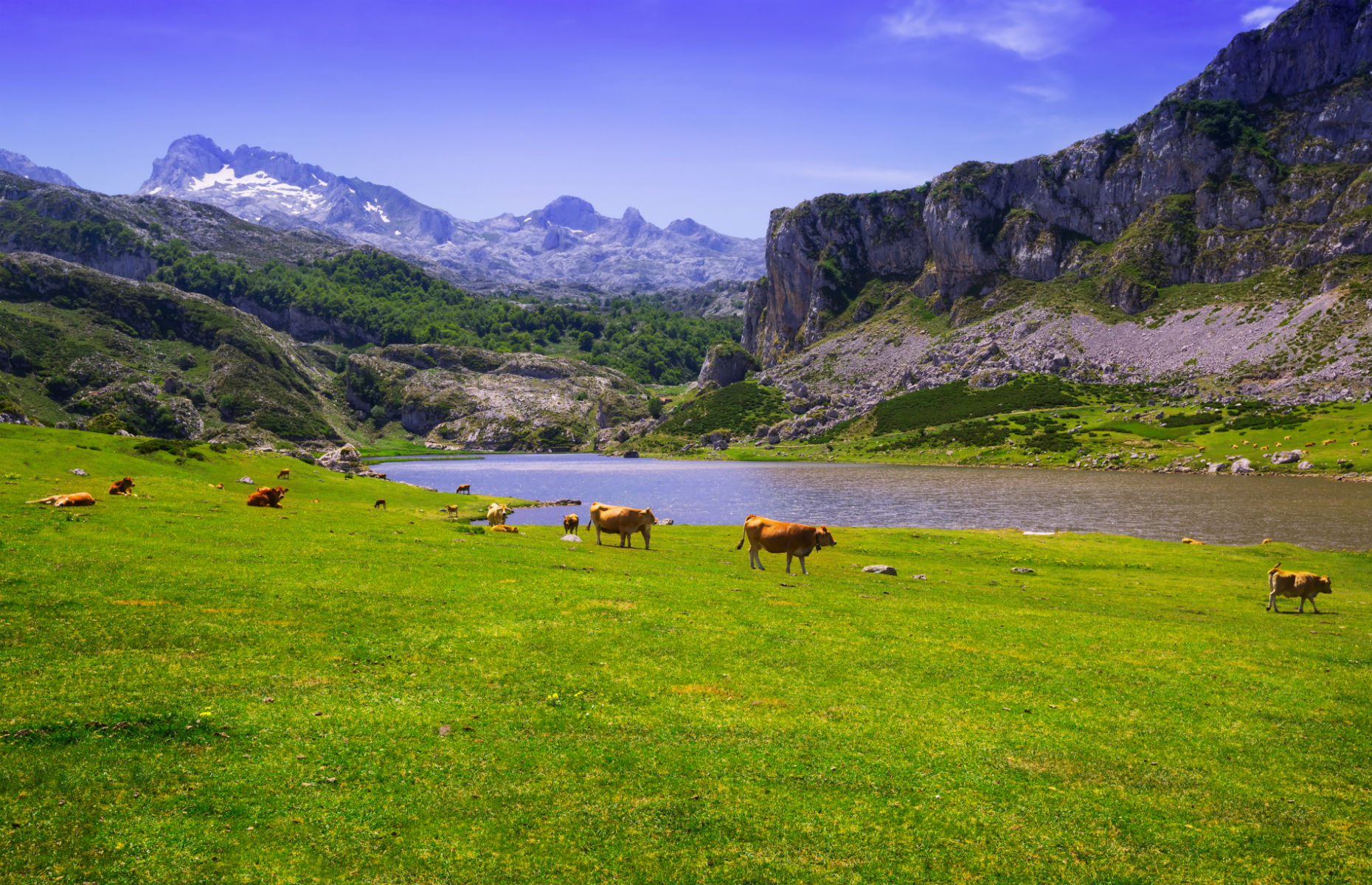 Iakov Filimonov/Shutterstock
This boutique B&B is run by Dave, an expat Englishman, and his Asturian partner Javier, and two better guides to the region would be hard to find. There are road trips and local walks to follow from here, and the rooms are chic but comfortable, with elegant furniture and views of the mountains.
An organic local breakfast is served every morning and a lovingly homemade three-course dinner can be organised on request. The B&B is adults only and rooms start from £110 (€120) a night.
Main image: Studioimagen73/Shutterstock
Read more: The best places to visit in Spain
Be the first to comment
Do you want to comment on this article? You need to be signed in for this feature