6 reasons to cruise around the British Isles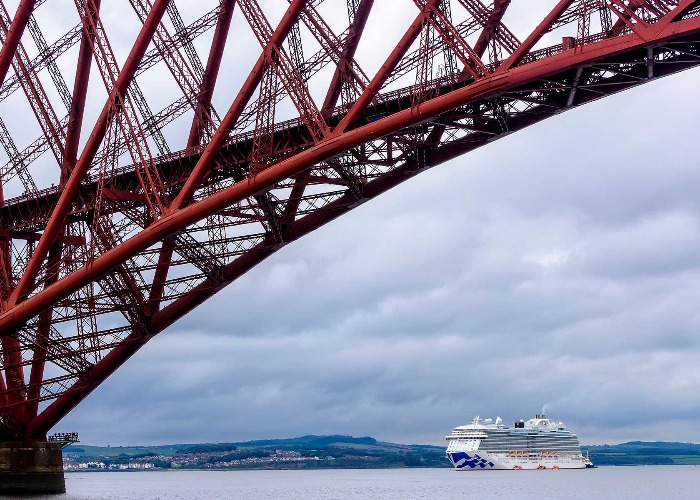 From Southampton to Scotland, the British Isles offers world-beating scenery, local food and ancient history. And there's no better way to see the highlights than from the comfort of a cruise ship.
It would take weeks to drive around Britain and get over to Ireland to see just a fraction of the magical countryside and culture-packed cities you can enjoy by cruise ship in under a fortnight. While itineraries vary, some of the most considered are with Princess Cruises, taking in ports of call such as the Channel Islands, Dublin and Edinburgh, with departures from Southampton.
Here cruise writer Deborah Stone offers her six reasons to hop onboard.
1. Because there are islands to explore
Although the Channel Islands are off the coast of France and self-governing, they're as British as fish and chips with the added bonus of a milder climate. Guernsey is the second biggest of the four main Channel Islands and as well as the castle, cobbled streets and granite houses around the old harbour at St Peter Port it has a picturesque coastline, pretty footpaths and dedicated cycle routes.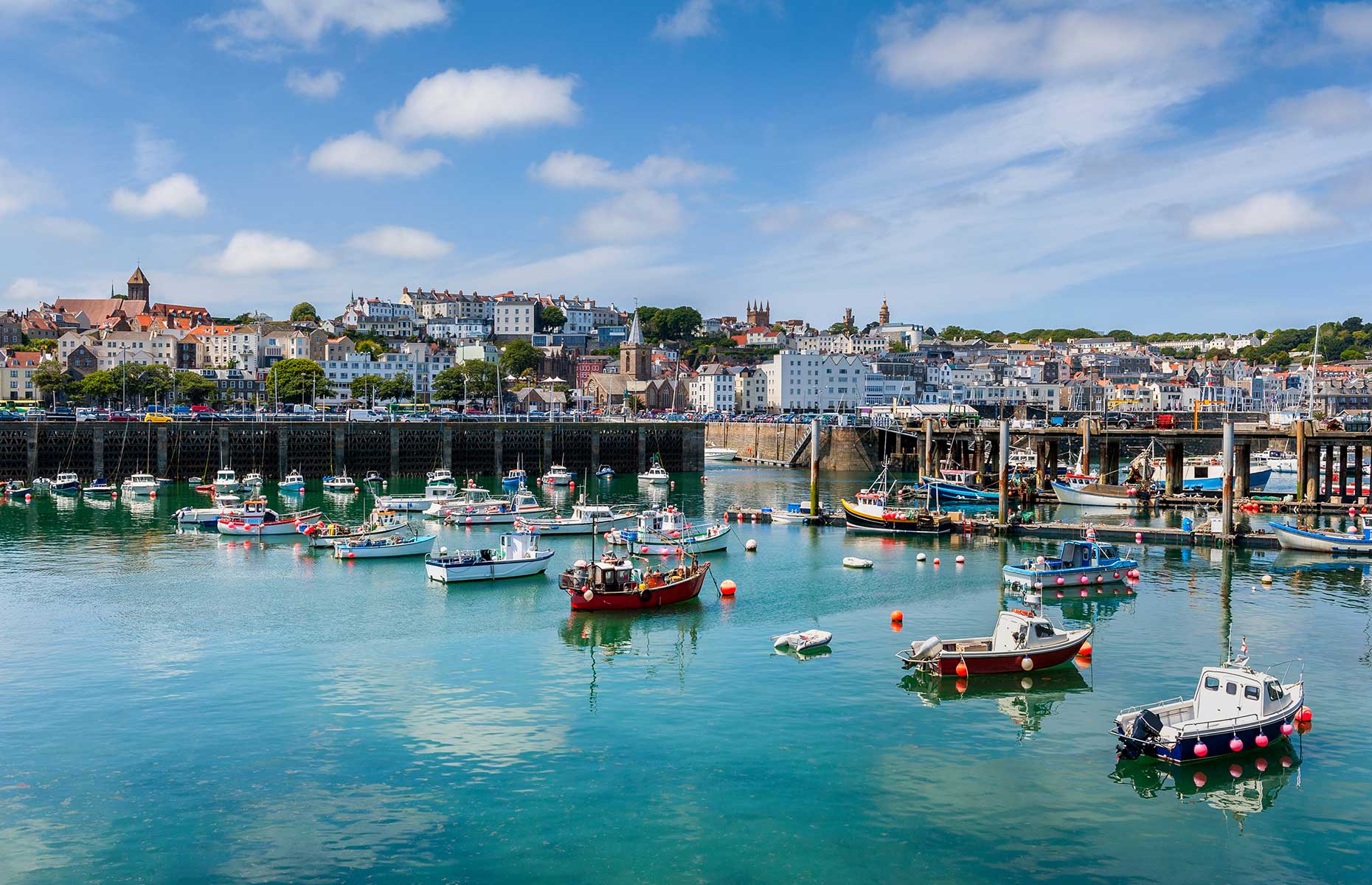 Allard One/Shutterstock
At only 24 miles long, nothing is very far away and bicycle hire is easy (try Go Guernsey). Cycle past rocky headlands and sandy beaches on the west coast road, to the ancient fortifications at Rousse and Second World War German pillboxes and down quiet country lanes past traditional farmhouses – and that's just the easy route.
Kayaks and paddleboards are also available – even coasteering for the brave. Alternatively you could take the ferry to Sark, just over an hour away, or play it safe with a ship's excursion to the smallest island, Herm.
READ MORE: What to see and do on a weekend in Guernsey
2. For authentic food and drink
Dublin's Guinness brewery tour is iconic (there truly is no other word) and the pubs of Temple Bar are touristy but great fun. However, when you're taking a break from the excellent free national museums to see Viking gold, Celtic jewellery or the works of WB Yeats, you'll be pleased to find Dublin is fast becoming a foodie sensation.
Ask any local and they'll send you to Sprout & Co Kitchen a small Irish chain with its own farm that sources food locally and has locations around the city.
Or try Cornucopia, a vegan and vegetarian restaurant in two Georgian city centre buildings run by the same family for the past 30 years. But if you want traditional fodder there's Gallagher's Boxty House serving Irish stew, coddle and boxty (a potato-based speciality). Finish off with a James Joyce pub crawl to establishments frequented by the Dublin novelist or mentioned in his books: O'Neill's, Brazen Head, The Stag's Head, Davy Byrnes, Mulligans, The Duke, The Bailey, The Bleeding Horse…
READ MORE: Discover more about what to see in the Fair City here
3. For epic scenery
Northern Ireland's spectacular Giant's Causeway was a wonder of the world well before Game Of Thrones put the mysterious basalt columns on the global tourist map. Formed by volcanic activity 60 million years ago – or by the Irish giant Finn McCool as stepping stones to similar rocks at Scotland's Fingal's Cave, depending on your imagination – the Giant's Causeway is the highlight of the 120-mile Causeway Coastal Route from just outside Belfast to Londonderry.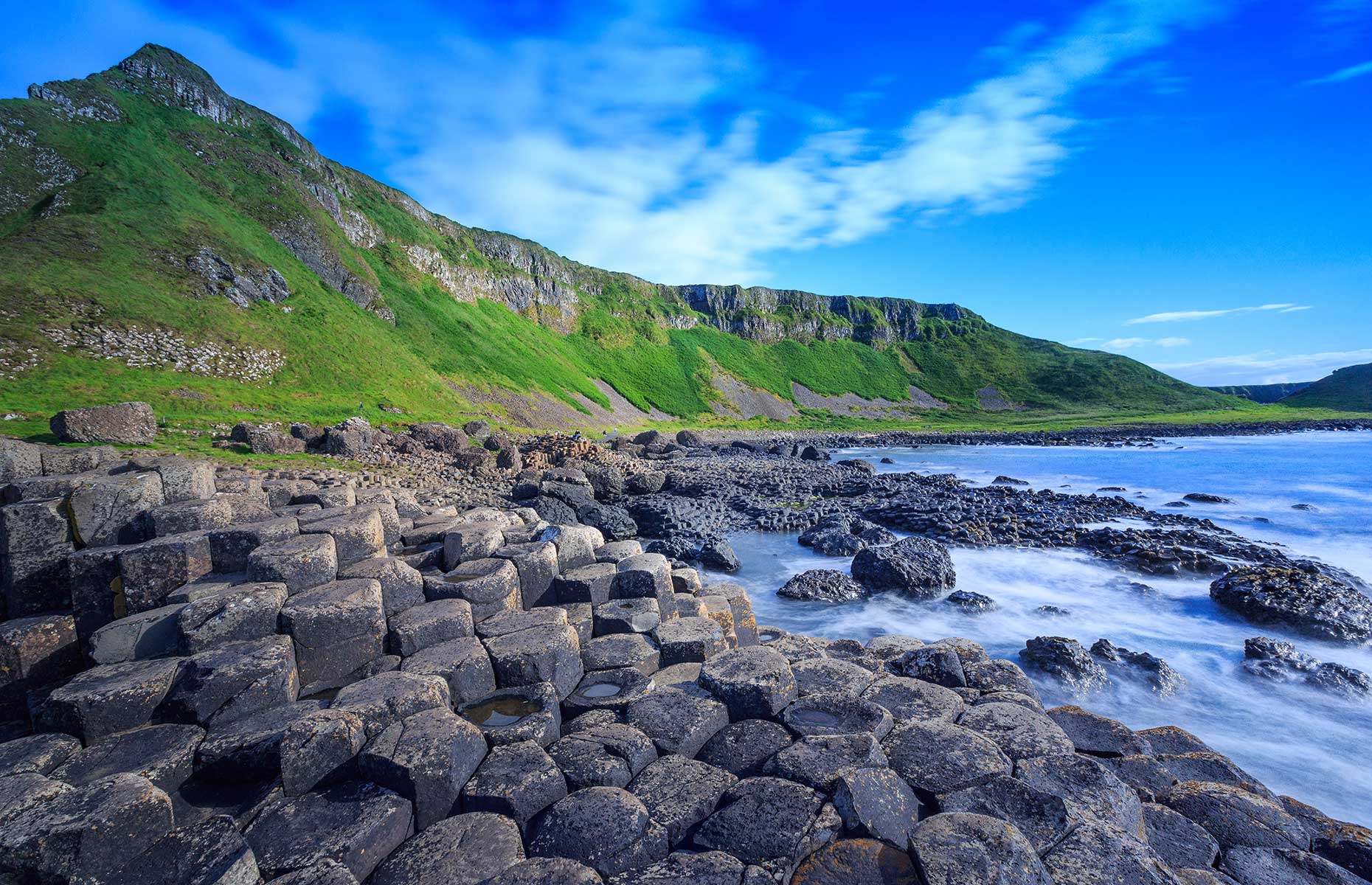 iLongLoveKing/Shutterstock
It combines the scenic route through the romantic Mountains of Mourne with the Wild Atlantic Way on Ireland's north coast.
Spot the Giant's Boot, Wishing Chair and Camel on the UNESCO-listed causeway but look out for more on the day-trip from Belfast.
There's the National Trust's Carrick-a-Rede rope bridge over to Carrick Island, which fishermen used to get to migrating Atlantic salmon; 400-year-old Old Bushmills whiskey distillery, where there's always a warm welcome, and the dramatic ruins of Dunluce Castle overlooking the sea at Portrush – said to be Belfast-born CS Lewis's inspiration for Narnia's Cair Paravel in The Lion, The Witch And The Wardrobe.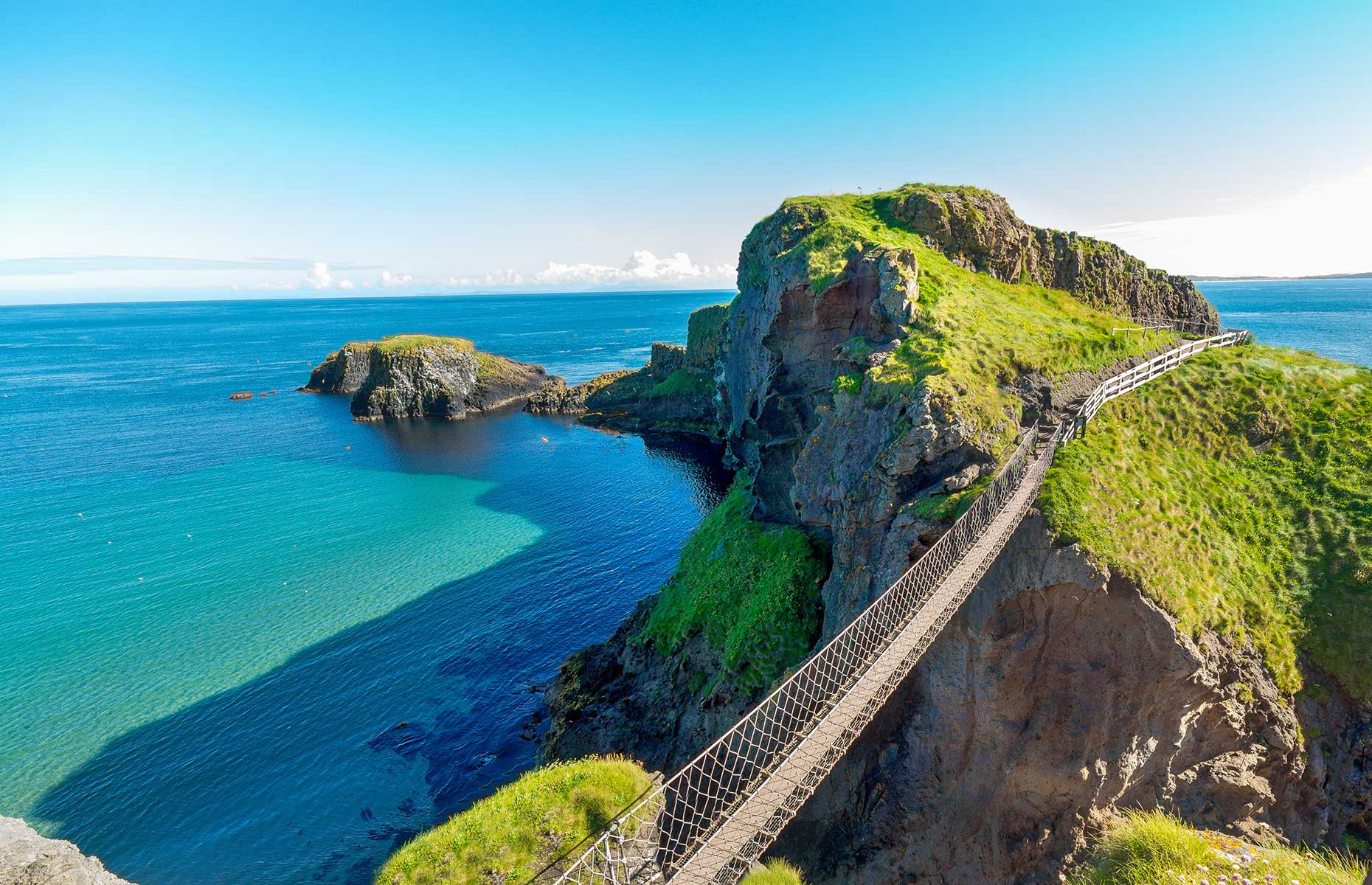 Lautz/Shutterstock
4. Because there are mountains and lochs to explore
Cruising out of Greenock on the River Clyde is as scenic as any Norwegian fjord when the sun's going down, with views of the Isles of Bute and Arran. But a day's excursion is the opportunity to explore Loch Lomond & The Trossachs National Park, just 22 miles away. This is Scotland's first national park and at 720 square miles it's the Highlands in miniature, stretching from west of Stirling to east of Loch Lomond.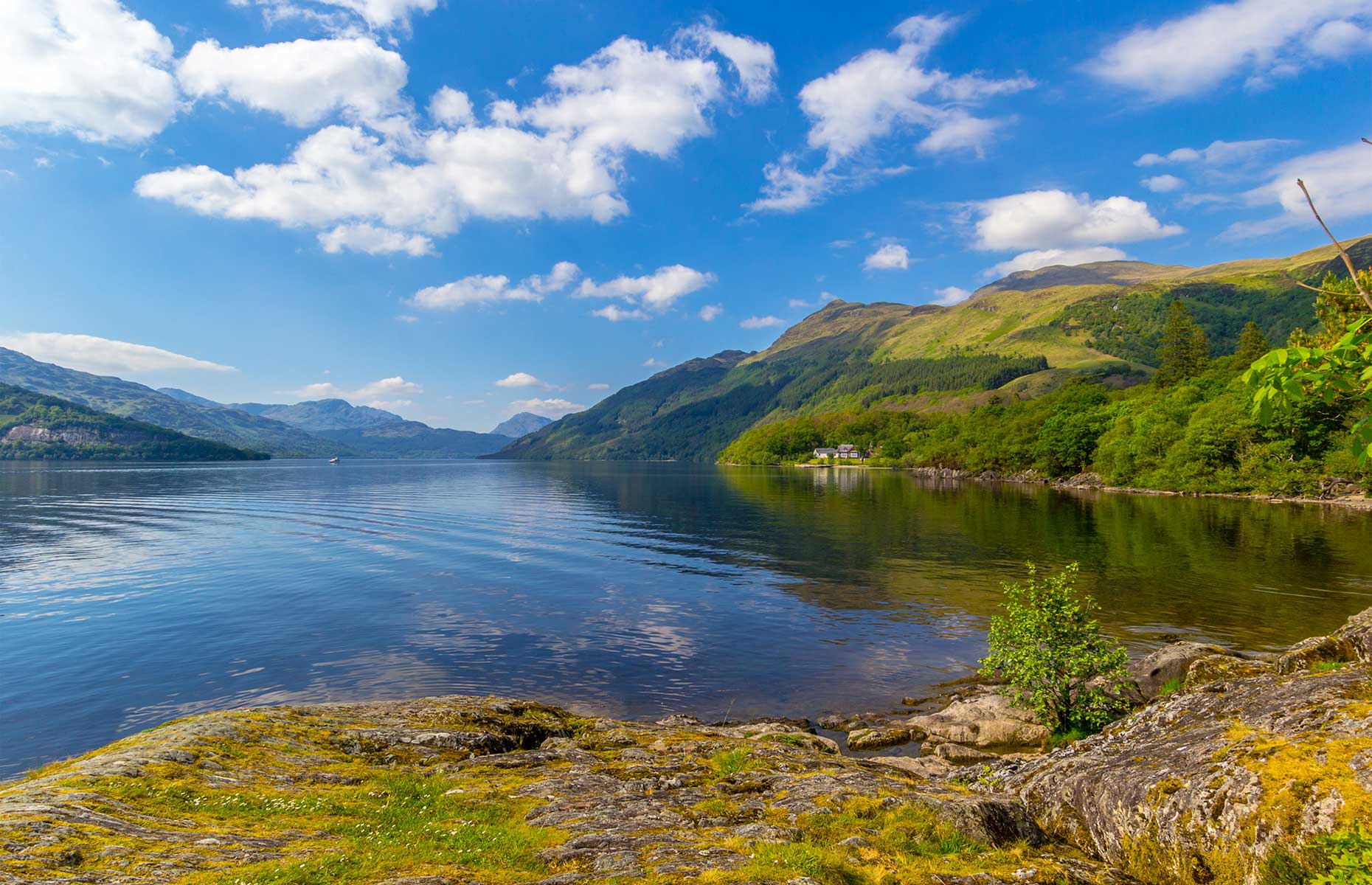 Julietphotography/Shutterstock
Hire a car or book a ship's trip to go walking up mountains – there are 12 "wee hills" to choose from – go cycling through forests (hire bikes available) or wild swimming in the lochs. There are 22 lochs and Scotland's only natural lake with canoeing, gorge walking and river sledging on Loch Lomond with In Your Element. And look out for red squirrels, golden eagles, ospreys and black grouse.
5. Because there are fascinating ancient cultures
West along the Firth of Forth from South Queensferry (the cruise port for Edinburgh), is the start of the Antonine Wall, which runs from Bo'Ness to Old Kilpatrick on the Firth of Clyde and marks the northern frontier of the Roman Empire in Britain.
Built to keep the Caledonians (one of the nine Scottish tribes) under control in AD 142, it did little to stop their raids but parts of the "Devil's Dyke" can still be seen, particularly at Callender Park near Falkirk, where Callender House has a museum.
Most of the wall's Roman and Caledonian artefacts are in Edinburgh's National Museum of Scotland now, including a Roman altar and sculptured stone from the wall forts. You'll also find Viking silver from the Isle of Skye, treasures from Viking burial sites in Islay and Orkney, plus the 10th-century Galloway Hoard – 100 objects including Viking silver and gold and Anglo-Saxon disc brooches.
And then there's the Stone of Destiny in Edinburgh Castle, an ancient symbol of Scottish monarchy said to have been used as a pillow by the Old Testament's Jacob – and now used as the British coronation throne.
READ MORE: What to see and do in Edinburgh
6. Because life onboard will help you relax
Regal Princess – the ship that will be touring the British Isles in 2020 – is a great base for winding down after a day on land, with no need to unpack every day or search for a good restaurant at night. There's a choice of dining, bars and lounges – all a few minutes' walk from your stateroom (aka cabin).
Built in 2014, Regal Princess is packed with modern facilities. One highlight is the spa, complete with a hydrotherapy pool and sauna, plus a huge menu of treatments for ladies and gents.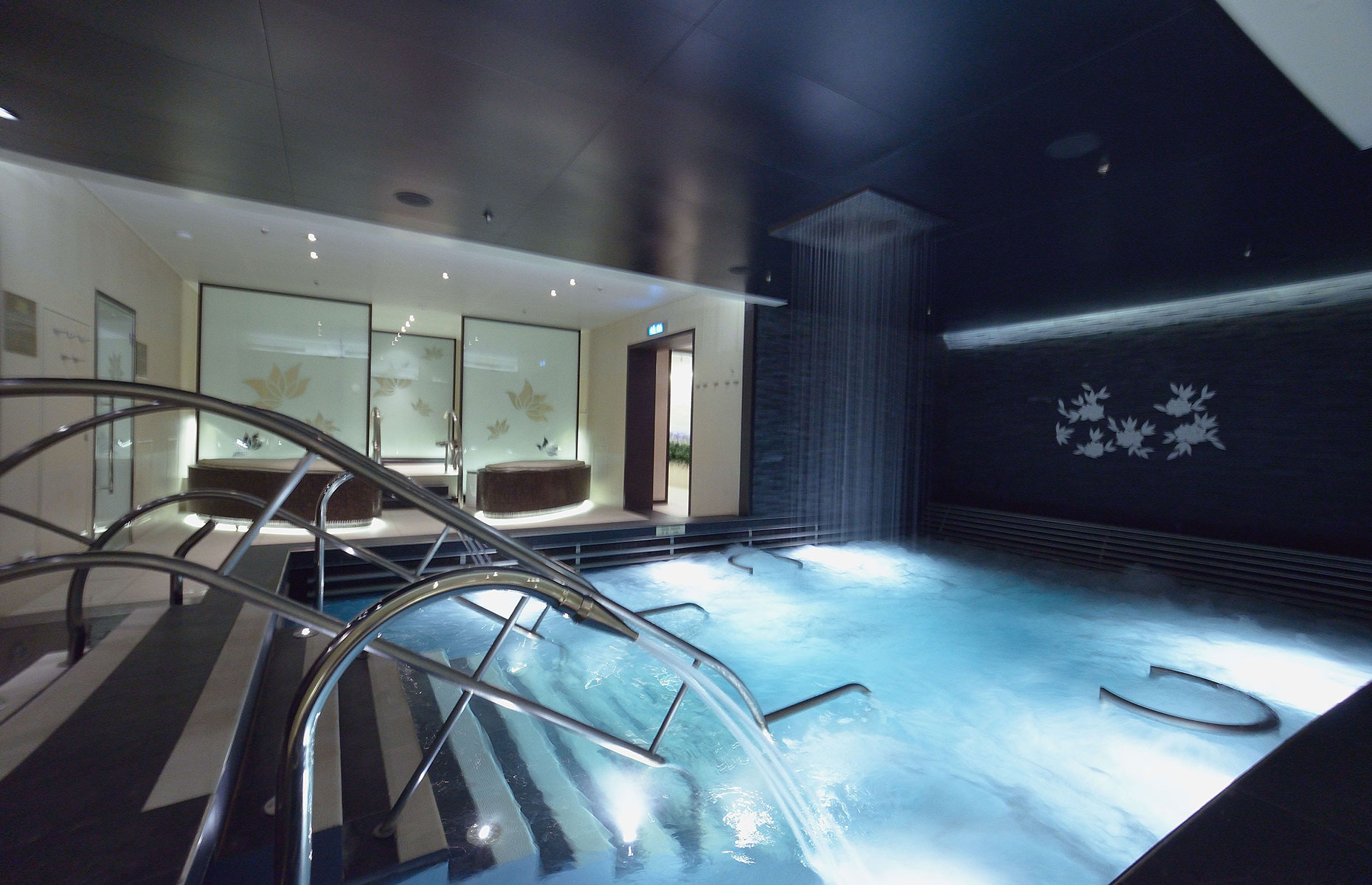 Courtesy of Princess Cruises
There's also an enhanced choice of dining venues including the Crab Shack, as well as Alfredo's, a pizza joint where your food is prepared as you watch.
Guests are also offered some of the smartest tech at sea, the OceanMedallion wearable device. Clipped to your clothes, it replaces the need for swipe cards to unlock your stateroom, but also means you can order drinks and have them delievered to you anywhere on the ship – and you can even use it to locate loved-ones onboard.
And when you want to rest your head, staterooms now have upgraded beds with top-end mattresses designed specifically for sleeping on at sea, to make sure you get some quality shuteye.
Book it
Regal Princess will be touring the British Isles from May to September 2020, with cruise prices from £1,414pp. See Princess Cruises for more details. Top tip: book early, as these sailings typically sell out.
Be the first to comment
Do you want to comment on this article? You need to be signed in for this feature