Everything you need to know before travelling with your dog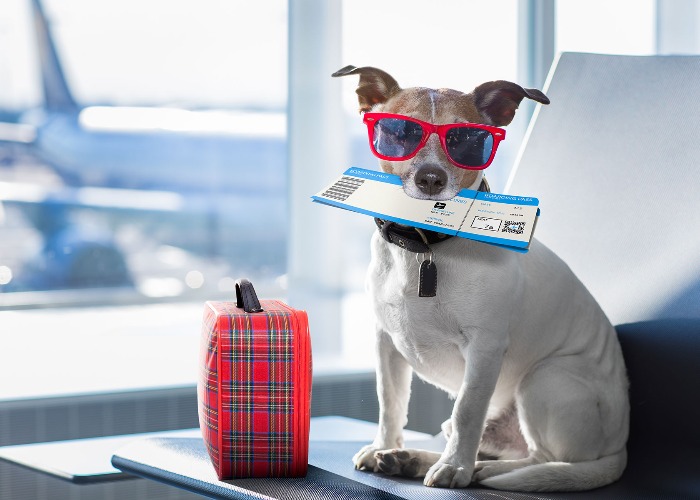 Family holidays need not exclude the dog – we've got all the tips for travelling with your pet, whether you're staycationing at home or venturing abroad.
It's not really a family holiday if you're leaving the dog at home, let's be honest. But often just thinking about the logistics of bringing the dog is enough to put you off. But fear not – pup can have a holiday just like you, and it need not be complicated.
We've gathered all the best advice from professionals and well-travelled dogs to help you plan your next dog-friendly escape.
READ MORE: Meet the super-cute animals working behind the scenes when you travel
Choosing a dog-friendly holiday
It might seem obvious, but when you're picking your holiday destination, consider whether the dog can enjoy it too. A city break in Paris might seem romantic, but will your pup really love pounding the streets of this romantic capital, or would they fare better roaming free on the beaches of Pas-de-Calais, instead?
If you're going to a beach destination, ensure dogs are actually allowed on the sand as many beaches restrict access for four-legged sunbathers in high season. Find out what the rules are around letting them off the lead too.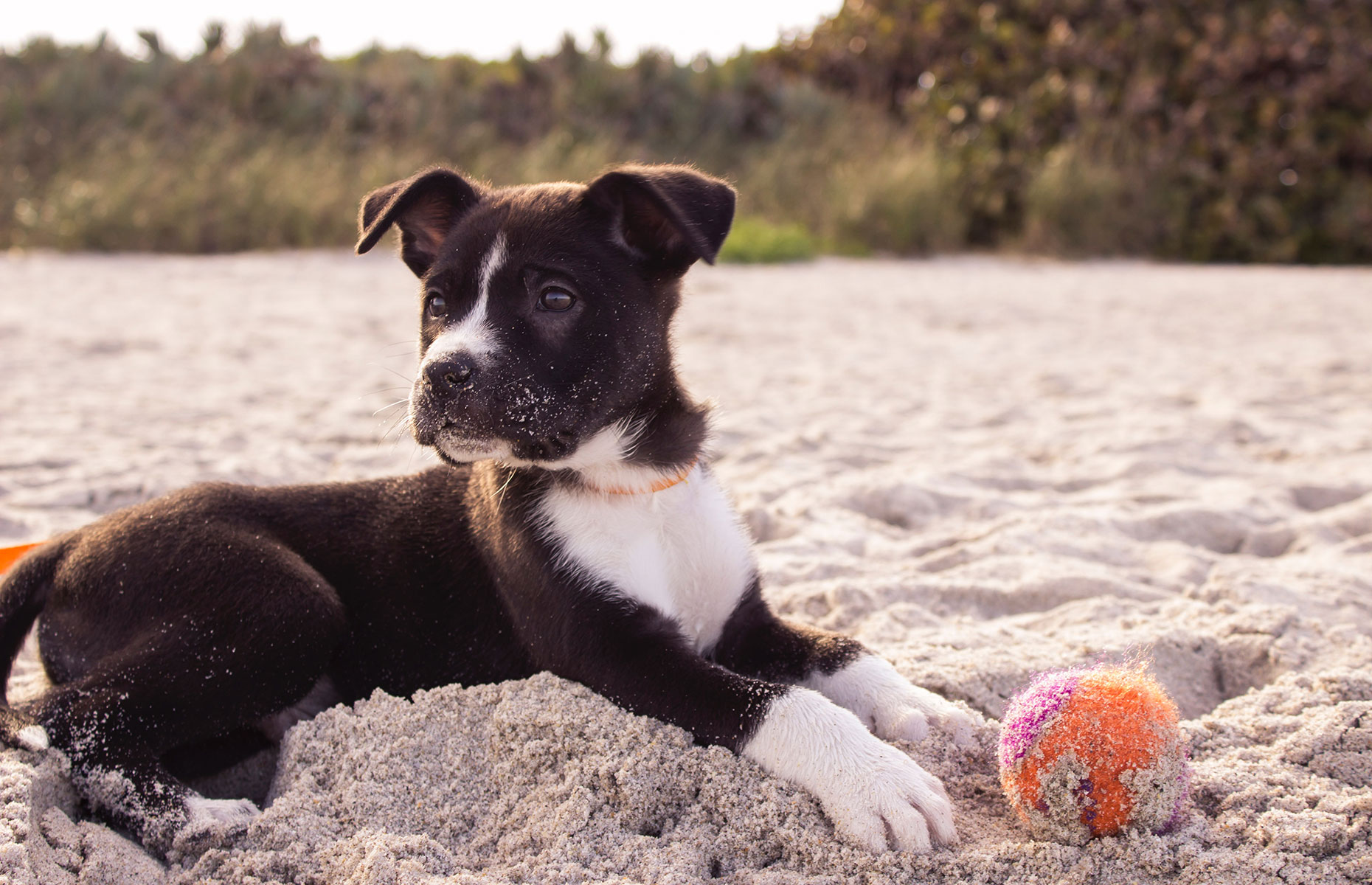 Andrew Pons/Unsplash
As well as checking your hotel or accommodation is dog-friendly, make sure there are a few pubs and restaurants that'll allow you to bring the pooch on a night out, too. Study a map of the local area to ensure you've got potential walks and toilet spots planned out.
READ MORE: The best pet-friendly hotel in every US state
Driving with your dog
Travelling with a dog usually involves some driving, so if you're planning a road trip or will be taking a long drive to get to your destination, make the car as pup-friendly as possible. One of the key concerns for dogs is travel sickness – plenty of pets get motion sick just like we do, but it's not as easy as looking out the window for them.
Don't feed them within three hours of getting in the car, and be sure to regularly top them up with water (and make corresponding loo stops when necessary). Many dog owners find ginger biscuits help stem the nausea.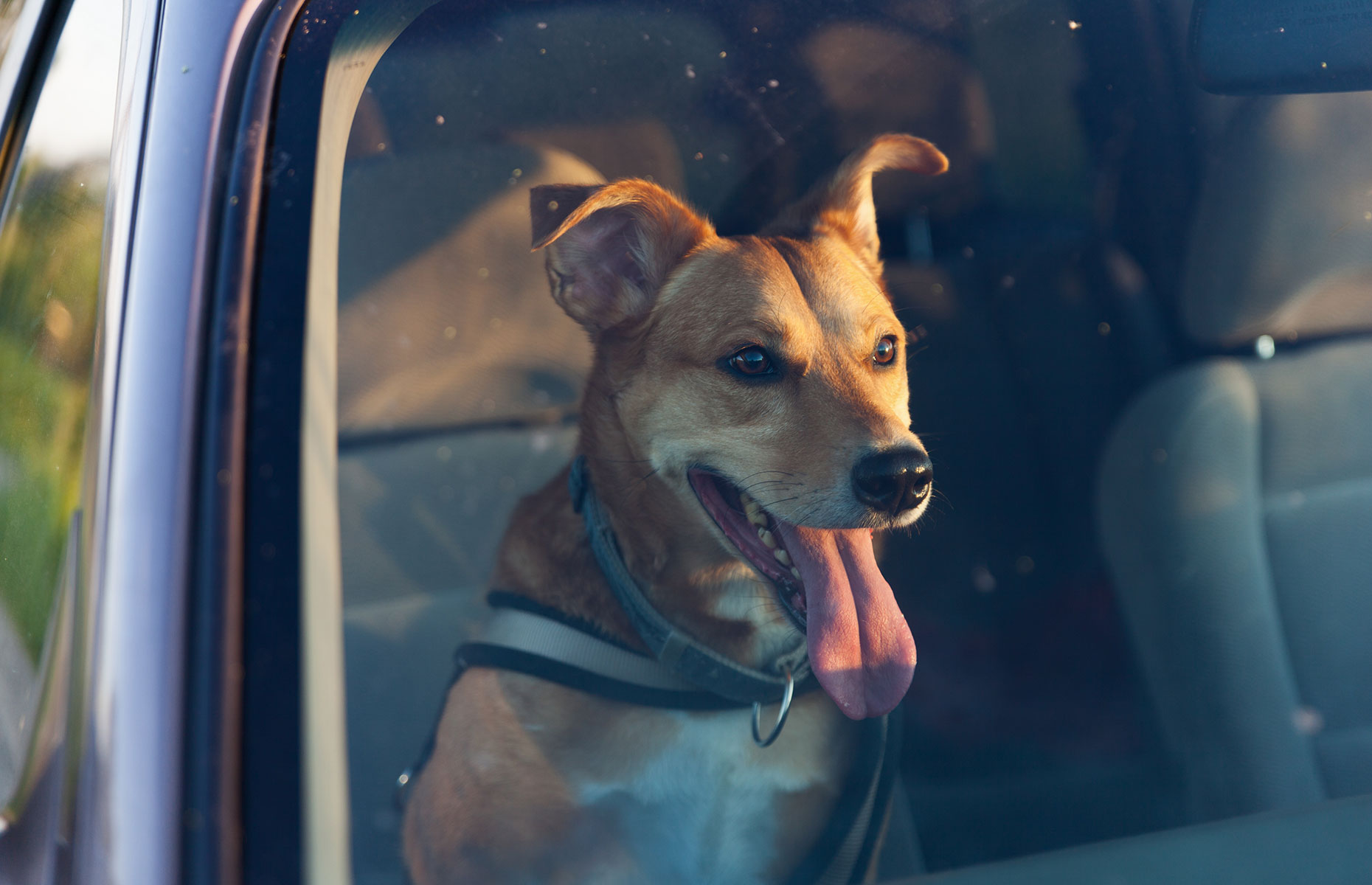 Prystai/Shutterstock
You'll need think about restraining your dog too. It might sound harsh, but you can be fined up to £5,000 ($6,171) for not following the Highway Code in Britain. Get a harness that attached to a seat belt, or consider getting a travel crate to go in the boot.
Pet passports: travelling abroad with your dog
The future of British pet passports has a rather large question mark above it, with Brexit set to disrupt the way we take our dogs abroad. However, for now (or until Britain leaves the European Union at least) the same procedures still apply and you can travel pretty simply between here and other EU countries.
Providing you have proof of a valid rabies vaccine you can get a pet passport from most vets in the UK, and you'll just need to get a tapeworm treatment at a local vet no more than 120 hours before you return from your trip. See here for more details and a list of the destinations included.
After Brexit, this could all become a lot more difficult and take up to four months of form-filling and health checks to get permission to travel. Monitor this page for updates as the process continues.
Taking your dog on the ferry
For Brits, one of the best ways to get your pup over to Europe is on the ferry. A far simpler and stress-free option, most operators are happy for you to keep the dog in the car during the crossing, and many have specific areas where you can take them to toilet and exercise.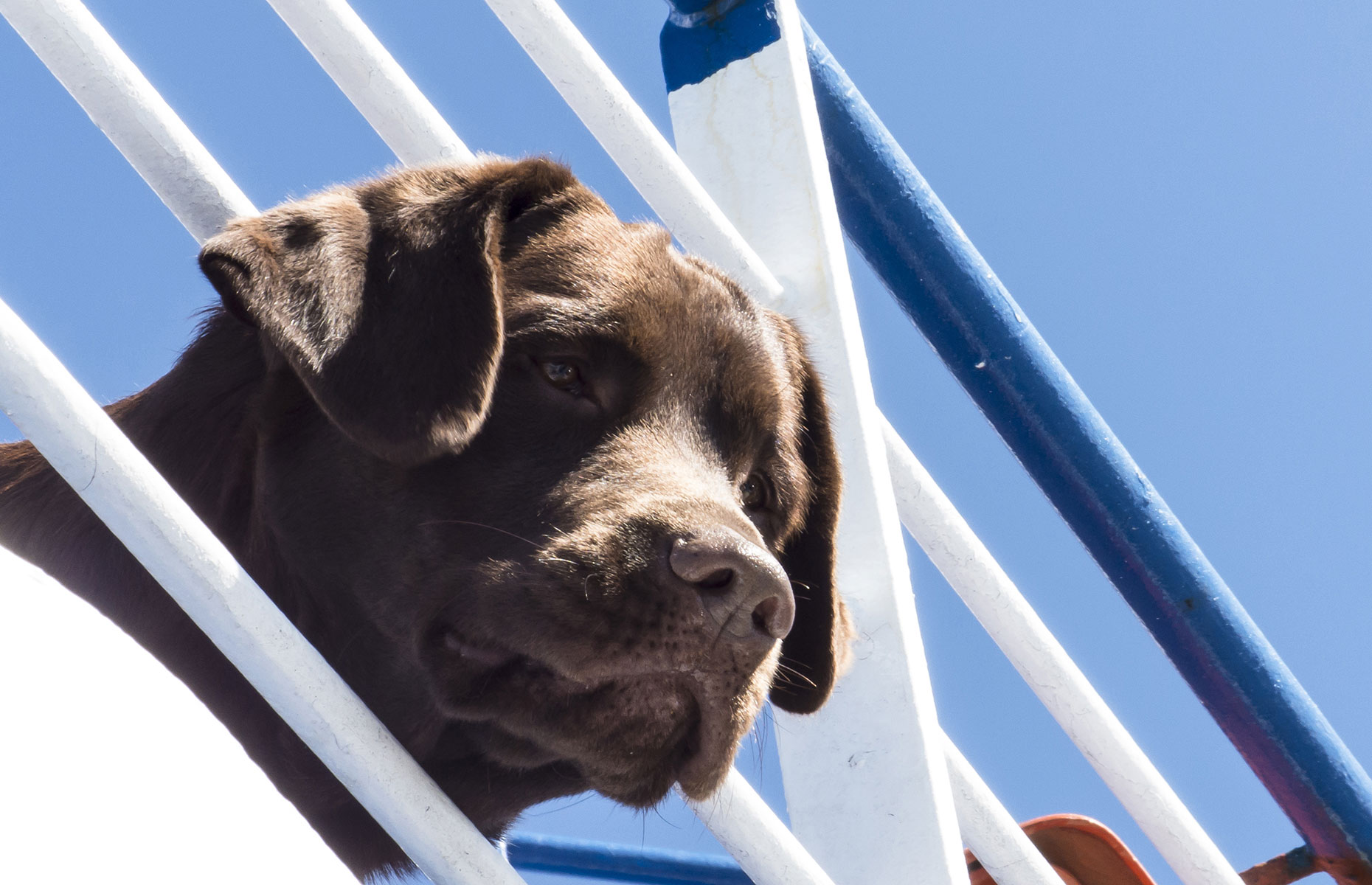 Dr. Ingmar Koehler/Shutterstock
If leaving them in the car feels too cruel, travel with DFDS to Amsterdam and you can share your cabin with the pooch. Foot passengers aren't allowed to bring dogs aboard, unfortunately, but services like easyPet and PetAir provide alternatives for those without their own vehicle.
Dogs on cruises
The only cruise operator to accept dogs on board is Cunard, who have a special kennel on their Transatlantic crossing on the Queen Mary 2. They have an open deck area – complete with lamp post and fire hydrant for marking territories – for exercising the dogs, and you can visit during specific hours.
Entering the USA with your pet is pretty simple – you'll just need a health certificate from your vet. It's recommended to still get a rabies vaccination and certificate, though.
READ MORE: These are the 35 cruise myths you should stop believing now
Flying with a dog
If getting there quickly is your aim, flying with your dog might be the best option. Each airline has its own policy – some allow small dogs in the cabin, though most will only allow them to fly in the hold (the Post Office has a useful breakdown here). This can be a deeply stressful experience, but tranquilising your pet isn't advised. Instead, try to get them used to spending time in their travel crate, and ensure they have all their favourite toys and bedding on the flight.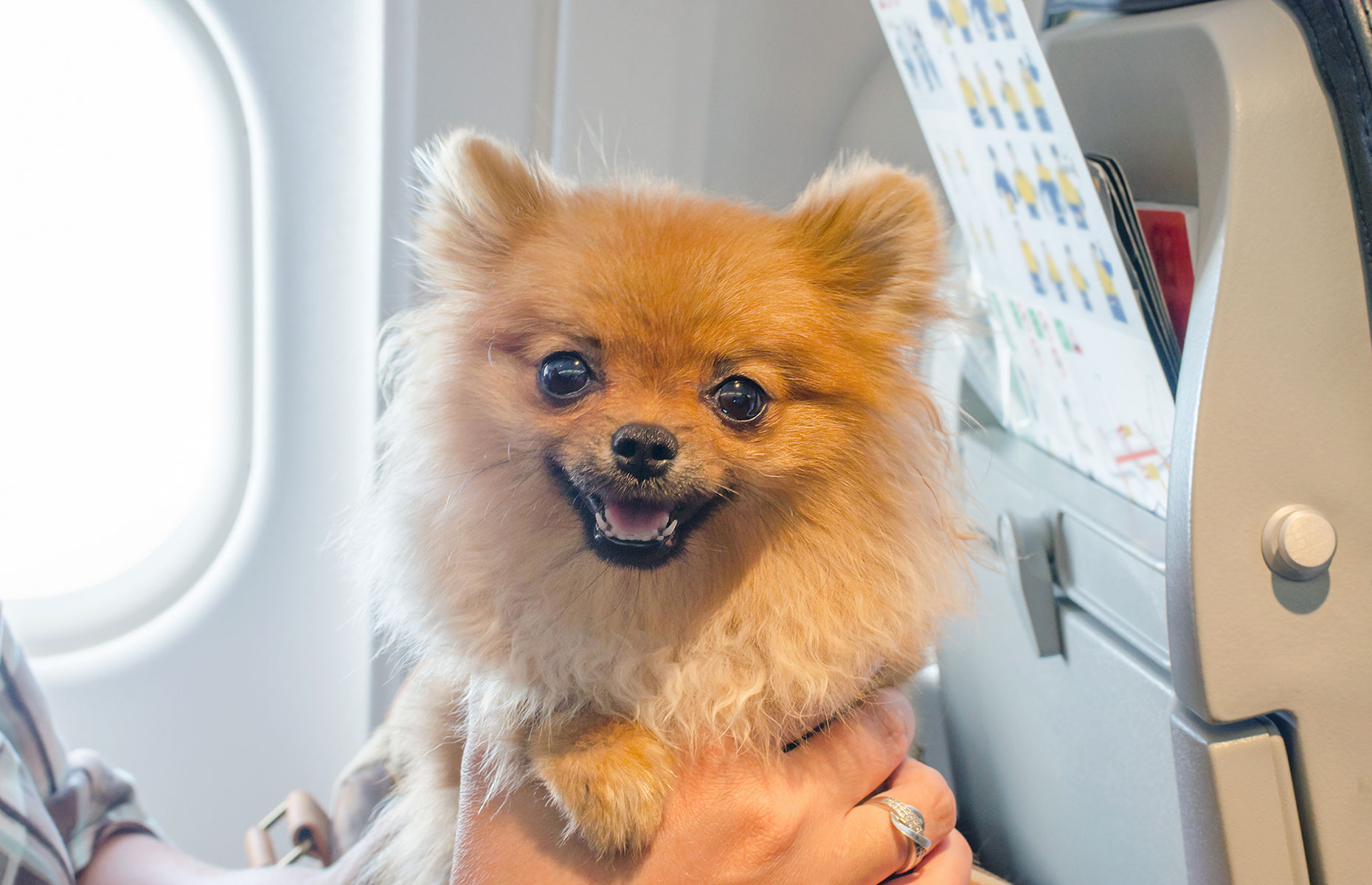 nadisja/Shutterstock
In the USA, American Airlines and JetBlue have the best dog-friendly policies – the latter even has a points program for your pet (JetPaws) – and tend to charge less than £118 ($150) for the privilege of flying with your dog.
Small dogs are usually allowed in the cabin, providing they can fit in a carrier that sits under the seat in front of you, and larger pets can be checked into the hold.
Main image: Javier Brosch/Shutterstock
Be the first to comment
Do you want to comment on this article? You need to be signed in for this feature