8 reasons to visit Ravenna and the Adriatic Coast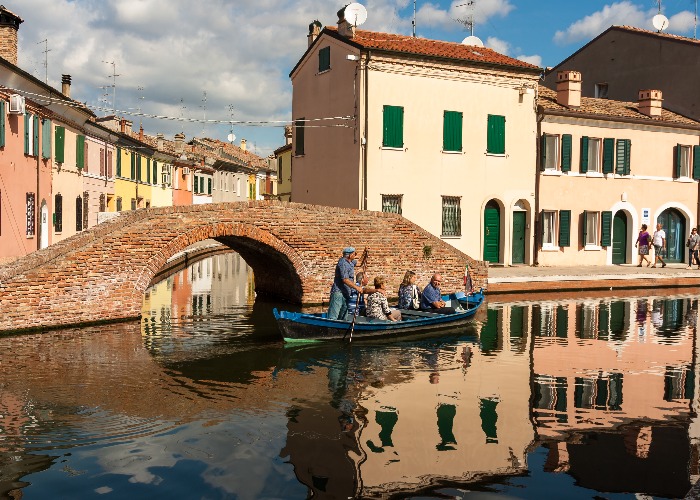 Ancient architecture, exquisite gastronomy and dazzling white-sand beaches await in this enchanting region in northern Italy
Stretching from the Po Delta Park in the north to the glittering ocean in the south, Ravenna and the smaller towns along the Adriatic Coast have taken something of a backseat on the tourism itinerary in comparison to the busier hotspots in Emilia-Romagna.
But while the crowds may flock to the likes of Bologna, Parma and Rimini, the idyllic stretch offers a quiet haven away from the large bustling cities. With captivating history, breathtaking landscapes and sumptuous local delicacies in abundance, it's hard not to fall for this charming region. Here's why you should make it top on your travel list...
1. Find your own piece of paradise
Ravenna Tourism
Cradled by the sea, Ravenna enjoys some of the most exquisite beaches in Italy. Marina di Ravenna, the oldest seaside resort on this part of the coast, is your one-stop-shop for glittering stretches of sugar-white sand, flanked by some of the best seafood restaurants in the area. If you're staying in the centre of Ravenna, it's a twenty-minute car journey – alternatively, you can catch the number 70 bus.
READ MORE: La dolce vita – a perfect weekend in Parma
For a change of scenery, hop a train just down the coast to Cervia – it takes a little over 15 minutes. A small, stylish resort town to the south of Ravenna, the beachfront runs parallel to the main coastal road of Lungomare Grazia Deledda. Take a dip in the warm, glistening water or soak up the sun shoreside and revel in the peace and quiet.
2. Take a trip back in time
Once the capital of the Western Roman Empire, Ravenna is a treasure trove of Byzantine artefacts. Your first port of call has to be the sublime Basilica di San Vitale, which dates all the way back to 525 AD. A celebrated UNESCO monument, its spectacular dome and surrounding walls are adorned with frescoes and the city's signature artform, mosaics – wander through Ravenna and you'll see mosaic street plaques and even mosaic traffic cones and road signs.
Visual Intermezzo/Shutterstock
This rich ancient tradition still carries on thanks to contemporary mosaic studios like KOKO Mosaico who keep the craft alive through exhibitions, demonstrations and courses.
Other notable historic sites within the city include the tomb of beloved poet Dante Alighieri and the Mausoleum of Galla Placidialies, while the 6th-century Basilica di Sant'Apollinare in the small village of Classe on the outskirts of Ravenna is well worth venturing out to as well.
3. Become an aperitivo afficionado
Aperitivo is serious business in Italy, and Ravenna is no exception. Typically taken between 6pm and 8pm, an aperitivo usually consists of salty snacks and drinks – often alcohol – enjoyed before an evening meal. For a traditional offering of salami, prosciutto and mortadella, drop by Casa Spadoni in the centre of Ravenna.
Ravenna Tourism
If you're after something a little different, pull up a chair on the waterfront at Henua in Cervia and try the chicken and coconut balls, just be careful not to fall into the perilously-close canal. The barman there is a cocktail wizard – order the Monte Tiki with rum and peach.
4. Beat the tourists
Fancy Venice but without the jostling crowds of tourists? Visit the romantic village of Comacchio instead. Located just north of Ravenna, Little Venice, as it's known, was created by joining 13 islands on the Po River together. In the Western Roman Empire, Comacchio became an important naval port in the Adriatic Sea and one of the main points of trade in North Italy.
Ravenna Tourism
Nowadays, there's a more relaxed pace of life here. Arriving at this serene, sleepy spot is like falling into a watercolour painting. The historic centre is crisscrossed by canals and ancient stone bridges, and from time to time, a wooden boat drifts along the water. Pitch up a seat at one of the waterfront cafes, order an espresso, kick back and watch the world go by.
READ MORE: 6 reasons to visit Brescia in northern Italy
5. Try something new
An ancient food tradition that still thrives today in Comacchio is that of the marinated eel or anguilla marinata. Sold locally in traditional red and yellow tins, eels have been farmed on the Po Delta and prepared this way in vinegar since the Middle Ages.
Ravenna Tourism
While not to everyone's palette, if you're going to try eel anywhere, Comacchio is the place. With soft flaky meat, not unlike that of a white fish, it's nothing like the slimey images that spring to mind. For the best tasting, ask for grilled eel at Locanda del Delta, a stylish new restaurant overlooking the tranquil canals.
If you want to learn more, you can visit the Manifattura dei Marinati, a museum and former eel pickling factory. From time to time throughout the year, the ovens are lit once more and you can see the fish cooked over a fire in the traditional way.
6. Immerse yourself in the local culture
A community celebration of music and the arts, the Ravenna Festival has been an annual event since 1990. Taking place in the summer through June and July, with a shorter festival held in November, the city offers a range of concerts, performances and exhibitions set against Ravenna's historic backdrops, from the breathtaking Byzantine architecture of the Basilica di San Vitale to the spectacular translucent dome of Palazzo Mauro de Andre.
Ravenna Tourism
Locals here have immense pride in their heritage, something that's clear to see from the rousing, jubilant performances they put on. This year, the line-up features a percussion orchestra, a contemporary dance troupe and a theatrical performance of Dante's Divine Comedy.
7. Dine on delicacies
The home of parmesan, prosciutto and balsamic vinegar, you're in no danger of going hungry on Emilia-Romagno's coast. Originating from this region, Piadina, a type of flatbread often stuffed with meats, is a must. For the best one in the area, pop into Officine Del Sale in Cervia – it's deliciously crisp on the outside and soft and pillowy inside.
Shutterstock/Magdalena_P
Cappelletti, a stuffed pasta folded into the shape of a hat, is another local speciality. It's traditionally filled with Parmesan or Gran Padano and served with a rich tomato sauce. You'll find it on most menus but for the authentic unadorned taste head to Ravenna's Ca' de Vèn and tuck into a bowl under the incredible frescoed ceiling – in another life, the restaurant was a noble house.
READ MORE: Why Genoa is one of Italy's most charming city breaks
And when you're visiting such a dazzling coastline, it'd be criminal not to try its locally-caught produce. Squid is common here – not the rubbery rings that stick to your teeth but soft cuts of white caramelised meat. Eat it the right way at Cervia's Saretina 152, a beachfront restaurant where you can dine with your feet in the sand. While you're there, try the soft and delicate stingray with tomato and basil too.
Ravenna Tourism
Another oceanside eatery, the chic Singita at Marina di Ravenna offers a particularly rare delicacy to add to your bucket list – large, flavourful mussels that are only available from the second half of May to the end of July. If you're lucky enough to catch them in season, devour in a spicy tomato and chilli sauce. We guarantee you won't be able to stop licking your fingers.
8. Ride the waterways
Spanning 11 acres, the tranquil lagoons of Comacchio are one of the biggest attractions in the Po Delta Park, the largest wetland reserve in Italy. To fully appreciate this natural oasis, you need to take to the water. The lagoon's long, glistening stretches are peppered with fishing huts and flanked by salt pans – one of commachio's proudest exports.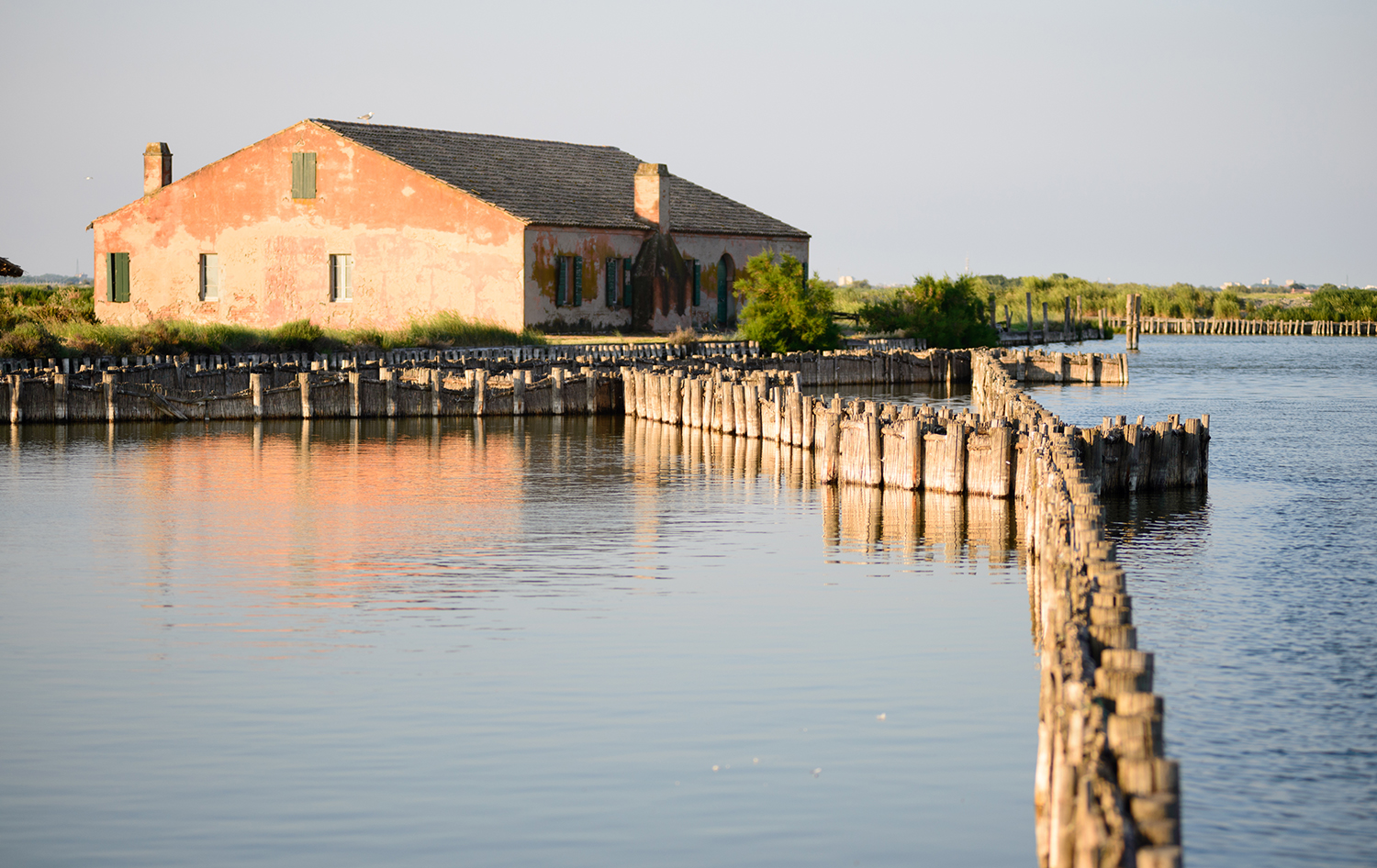 Ravenna Tourism
A rich and fruitful ecosystem, it's a vital spot for fish to thrive and birds like cormorants to nest. Among the menagerie of wildlife you'll find out here is a large colony of red flamingos, one of only a few in Europe, who've chosen to call these waterways home.
Experience it for yourself with boat tours from £11.60 (€13) with the Po Delta Tourism. If your sea legs aren't up to it, you can admire the vistas on a bike tour instead.
Getting there and where to stay
Direct flights to Bologna run from London, Manchester, Edinburgh, Bristol and Birmingham, with return prices starting from as little as £67. Once there, you'll need to take a taxi or train to Ravenna – both routes take around an hour.
Stays at Exclusive Hotel La Reunion in Ravenna start from £76 per room per night based on two sharing.
For more information, head to Ravenna Tourism.
Map
Be the first to comment
Do you want to comment on this article? You need to be signed in for this feature