The perfect weekend away in Arundel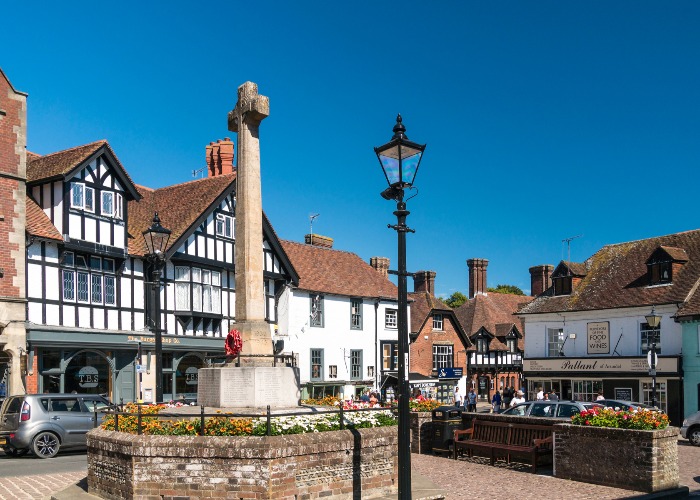 Most people know southeast England for the coastal charms of Brighton or Whitstable, but inland is an under-the-radar town that's pulling in antique hunters and history lovers alike with independent shops and a medieval hilltop castle
Arundel sounds like a town straight out of Lord of the Rings and while there is a medieval castle here, don't judge a place by its name. In-the-know staycationers have long been lured to the market town, cradled in the belly of a steep vale in West Sussex, for its independent shopping scene, rambling riverside walks and traditional pubs.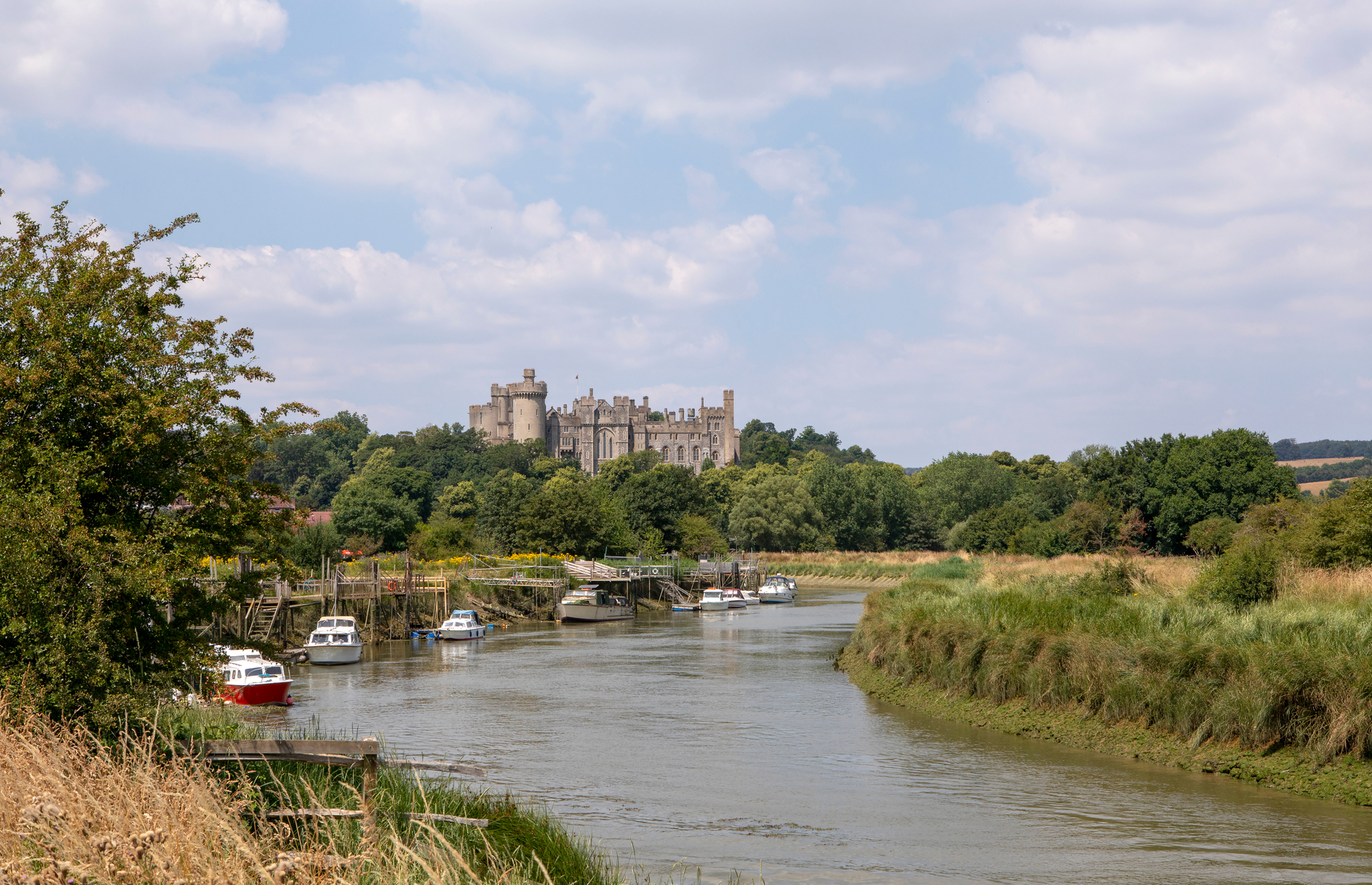 David Peter Robinson/Shutterstock
It's also the latest off-grid town to attract the attention of the team behind country chic, boutique hotel brand The Pig. The South Downs Pig, set to open in 2020, is sure to put this scenic pocket of southern England on the map as a relaxed rural getaway for urban city-dwellers.
Now's the time to visit, before the hordes descend for the hottest new hotel opening. Here's how to spend a weekend in Arundel.
Friday
Check-in to: the Bailiffscourt Hotel & Spa, the best hotel in this neck of the woods. The honey-hued manor house is set among 30 acres of stream-threaded grounds, just a 10-minute drive from Arundel.
Behind heavy, brass-studded wooden doors is a labyrinth of narrow, creaky corridors leading to cosy, fire-warmed nooks, a tapestry-lined restaurant and sumptuous rooms. The spa is more modern with a misty outdoor heated pool and hot tub, an indoor pool, a whirlpool bath, sauna and steam room, and a relaxation lounge overlooking a sliver of foamy sea.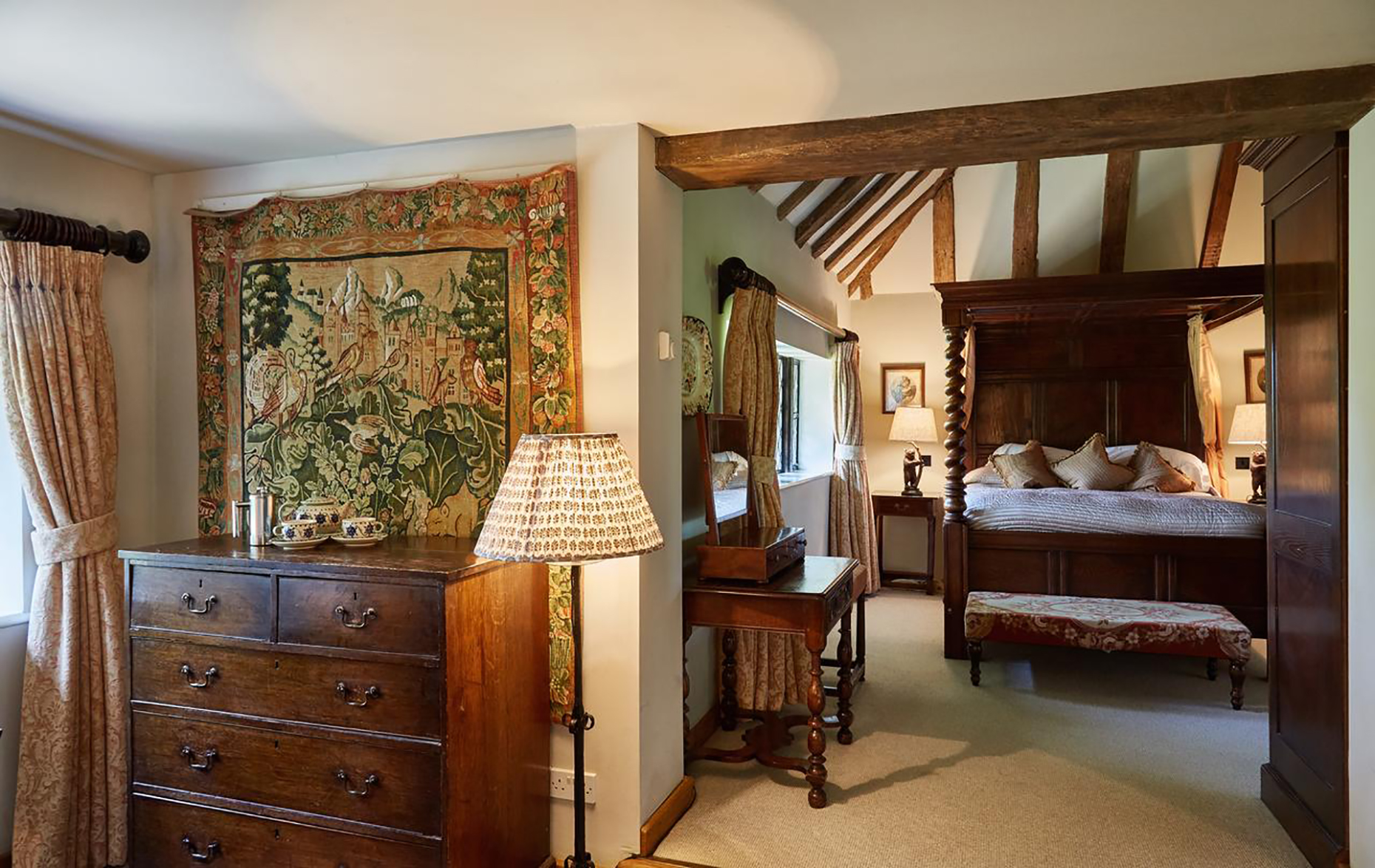 Bailiffscourt Hotel & Spa/booking.com
If you don't have a car, try The Norfolk Arms, housed in a Georgian coaching inn in the shadow of Arundel Castle, or pick from a crop of rental properties for a more local, wallet-friendly experience. This stylish one-bed is surrounded by the High Street's restaurants and shops, and has a lovely little terrace.
Eat at: Butlers, beneath a canopy of twinkly lights intertwined into the trailing vines of a lovely old tree. There's modern British food with a focus on regional, seasonal ingredients. Expect the likes of seared scallops or smoked mackerel pâté, followed by crispy Sussex duckling or herb-crusted rack of lamb, topped off with daily-changing homemade desserts.
Drink a pint at: The Red Lion. Something of a local institution, this 300-year-old pub has a sociable vibe and live music at the weekends. There's a range of beers and lagers on tap as well as guest ales from local craft breweries. Grab a seat on the outdoor terrace in the summer.
Saturday
Visit: Arundel Castle. This medieval hilltop castle, surrounded by a moat, was originally built in the 11th century by the earl of Arundel Roger de Montgomery, one of William the Conqueror's most loyal barons.
The oldest parts of the castle are the Norman motte – dating back to 1068 – and the gatehouse, constructed two years later. Today, the restored castle is owned by the Duke and Duchess of Norfolk, and you can browse a number of stately rooms filled with original tapestries and artwork by Anthony van Dyck and Canaletto.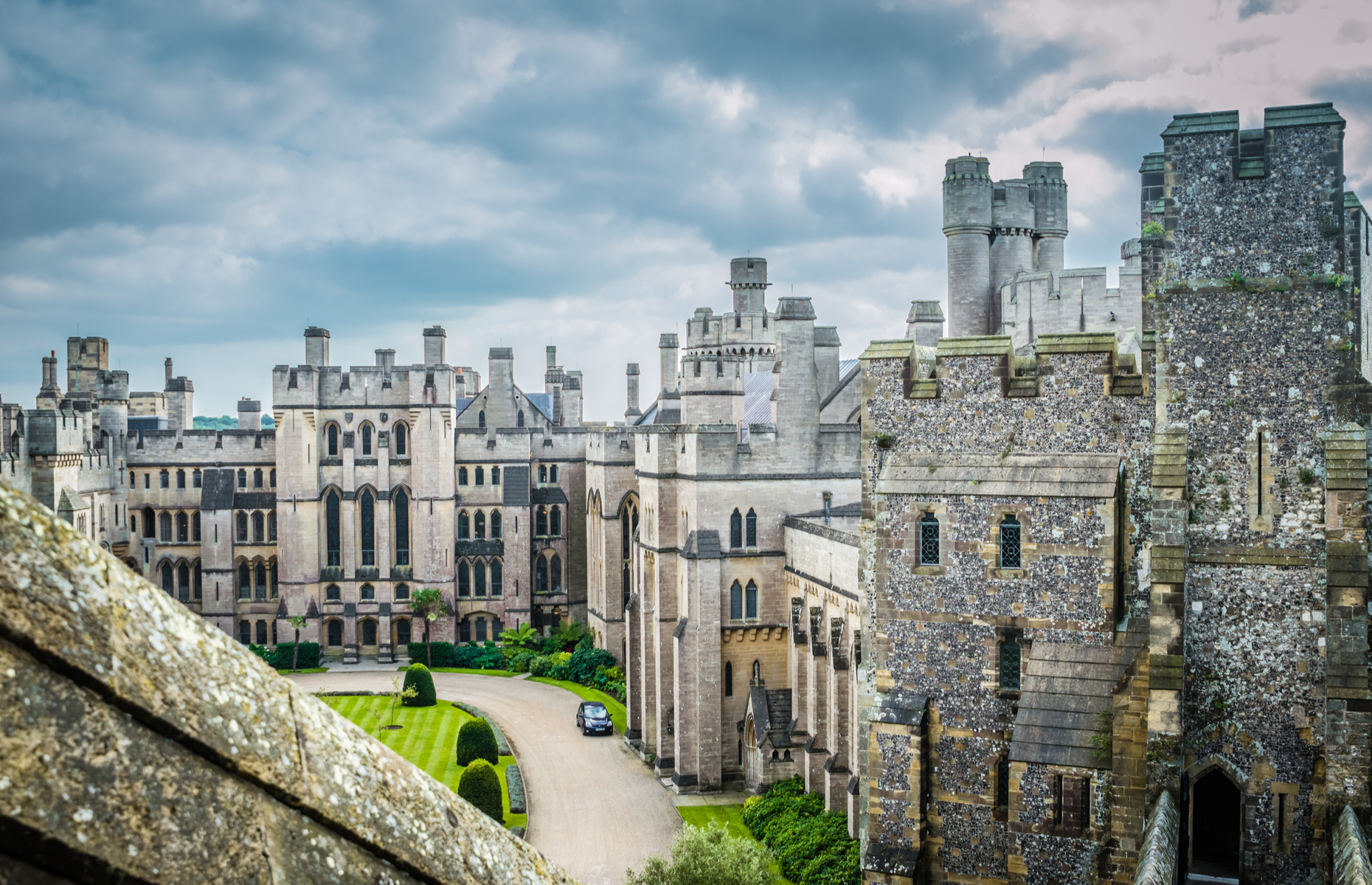 Marius_Comanescu/Shutterstock
Be sure to head to the keep, which offers wide-reaching views over Arundel and the South Downs, before checking out the perfectly manicured gardens. The Collector Earl's Garden is the newest addition with a cascade of wild flowers and palm-strewn rockwork.
Read more: 66 of the prettiest towns and villages in the UK
Refuel at: Belinda's Tea Rooms. Arundel is brimming with quaint tearooms and Belinda's is one of the best – and one of the oldest. With exposed brick and oak beams, this atmospheric café has been serving freshly baked goods for over half a century.
Warm-from-the-oven scones are served with homemade jams (plum, morello cherry and strawberry), while the hefty afternoon tea also comes with a selection of sandwiches and two slices of cake.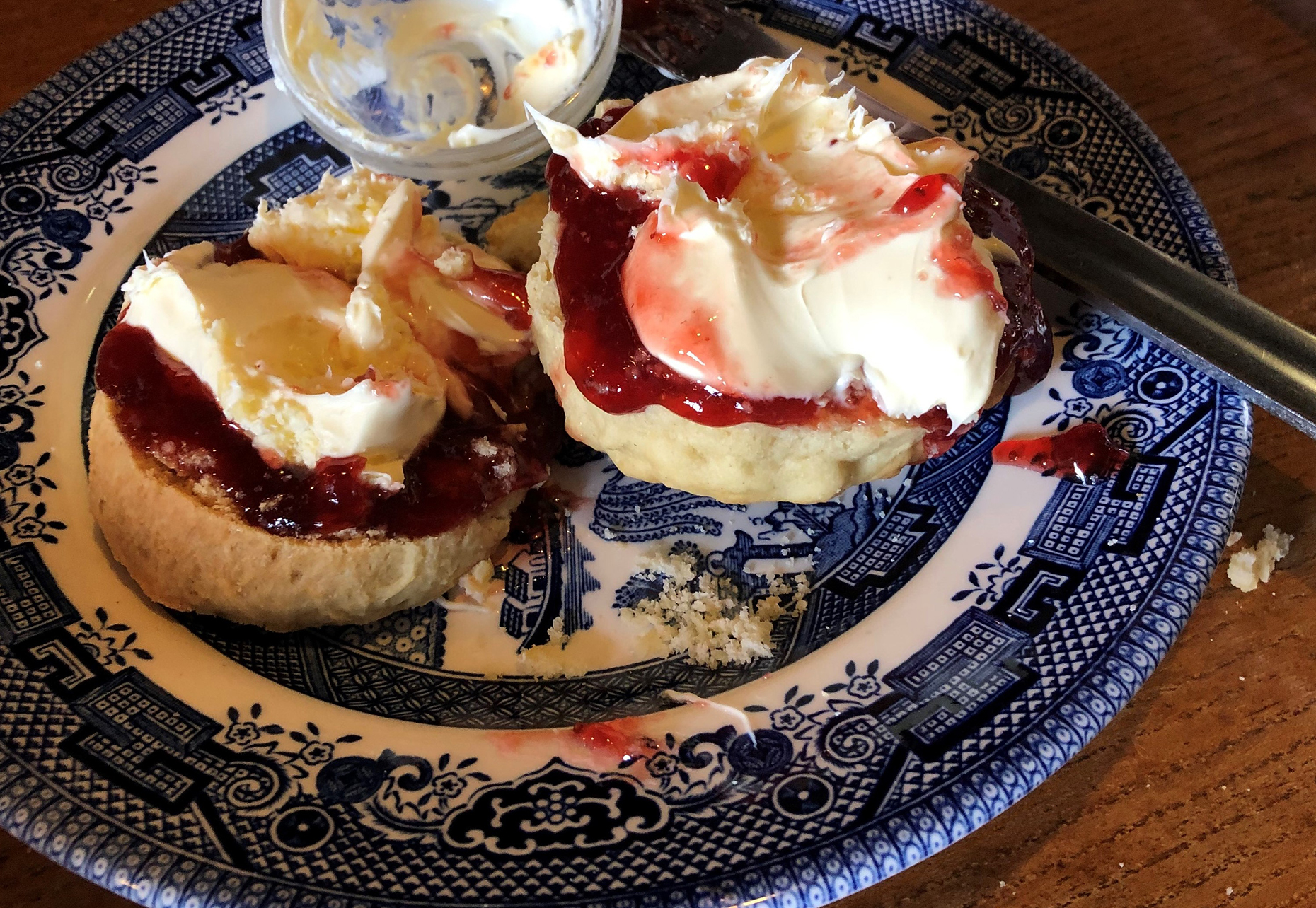 Photo by Daisy Meager
Browse the boutiques: Arundel's cluster of independent shops has long attracted ahead-of-the-curve boutique shoppers – cavernous antique stores rub shoulders with low-ceilinged bookshops and stylish homeware haunts.
The antiques scene is particularly strong: the warren-like Spencer Swaffer Antiques packs its three floors with gilt mirrors, 1920s Parisian tables and mahogany chests of drawers, while Antiquities stocks everything from emerald-green French wine flagons to 19th-century Turkish oil jars.
Head to Merchants Hall on the High Street to discover a joint venture between Chris Tapsell Oriental Antiques (which has an outpost in Islington, London) and David Wigdor Antiques, crammed with walnut coffee tables, wonderfully distressed leather sofas and oversized Japanese floor vases. By-appointment-only George Lily Antiques is filled with the likes of 1930s framed sketches and vintage trunk chests.
Read more: Everything you need to know about Sussex
For interiors, Sarah Bayliss is the place to go for one-off vintage finds like Provençal table lamps, Moroccan bowls, Victorian marble-topped tables and Italian passata bowls. Isla Home is great for picking up plant-holders, rattan baskets and jewel-toned velveteen cushions, while Gallery 57 is a Scandi-style haven for handmade ceramics by Ulla Mead and Effie Gibson, and original fine-art prints by Elke Thönnes.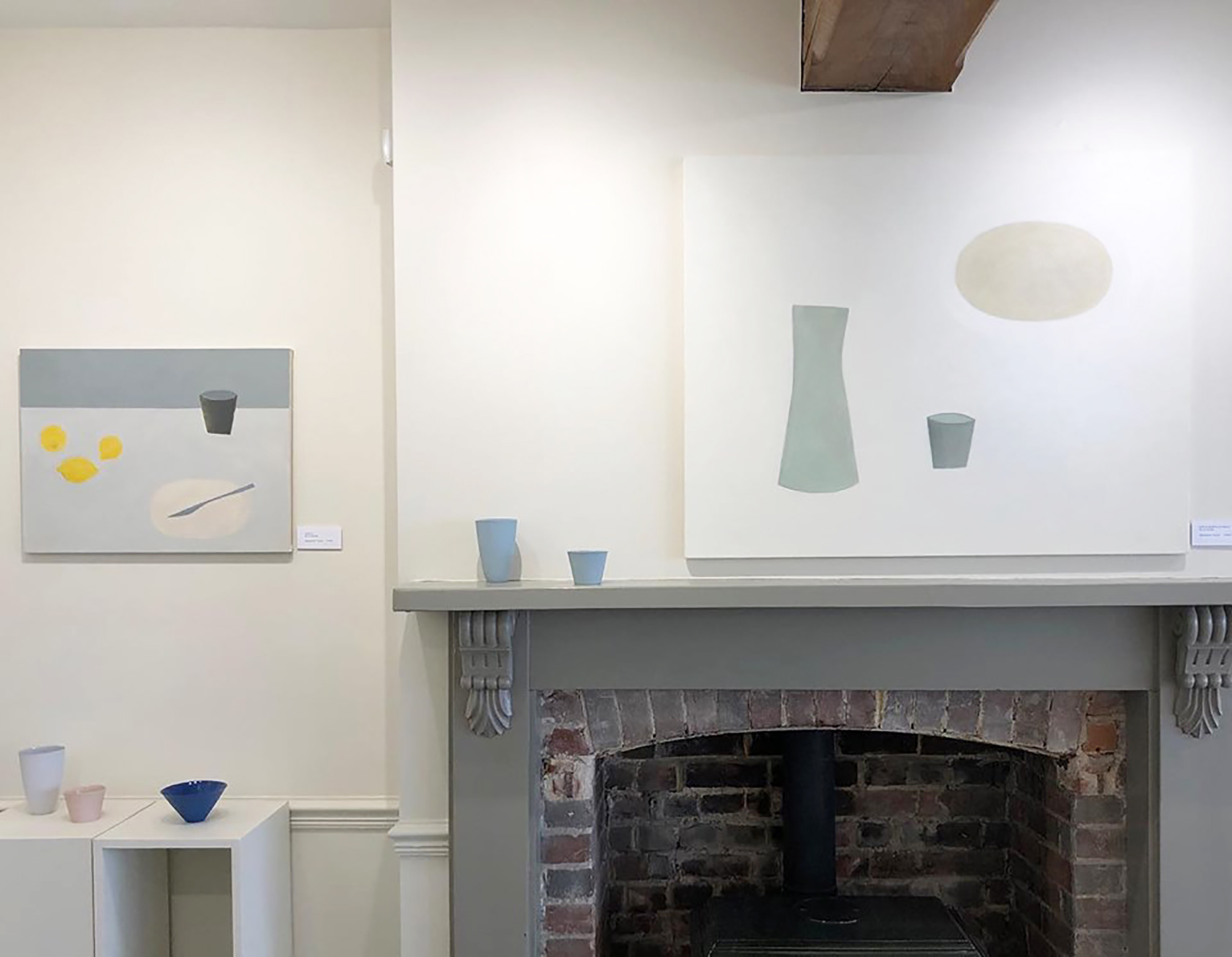 Gallery 57 Contemporary Art Gallery Arundel/Facebook
Try Kim's Bookshop for hard-to-find classics or The Book Ferret for more contemporary reads; Zimmer Stewart and Arundel Contemporary art galleries for a cool piece to perk up your walls; and the Tea and Biscuit Club for rows upon rows of tempting blends.
Sample vintages at: Digby Fine English. The light and airy wine tasting room could almost pass for an art gallery, with its striking portraits and whitewashed walls. It's the perfect spot to sip on a glass of sparkling wine, vintage brut and rosé, made from grapes – chardonnay, pinot noir, pinot meunier – homegrown in the English wine country.
Dine out at: La Campania. Chefs rustle up plates of homemade pasta and crowd-pleasing Italian dishes. Starters feature the likes of beef carpaccio and gamberoni saltati (king prawns in garlic butter and parsley), while standout mains include linguine vongole (with clams) and cozze piccanti (mussels in tomato, white wine, chilli and garlic).
Sunday
Go for a hike: on the South Downs. Head to Whiteways Countryside Site, a few minutes from Arundel by car, to set off on some scenic walks across the downland.
A few great routes for discovery include Fairmile Bottom, Houghton Forest and Rewell Wood, while the chalky South Down's Way – a 100-mile trail stretching from Winchester to Eastbourne – can also be easily reached from Whiteways. The picturesque web of hiking and cycling trails is lined by towering oak and beech trees, weaving through pockets of dense forest edged by huge, gnarly yew trees.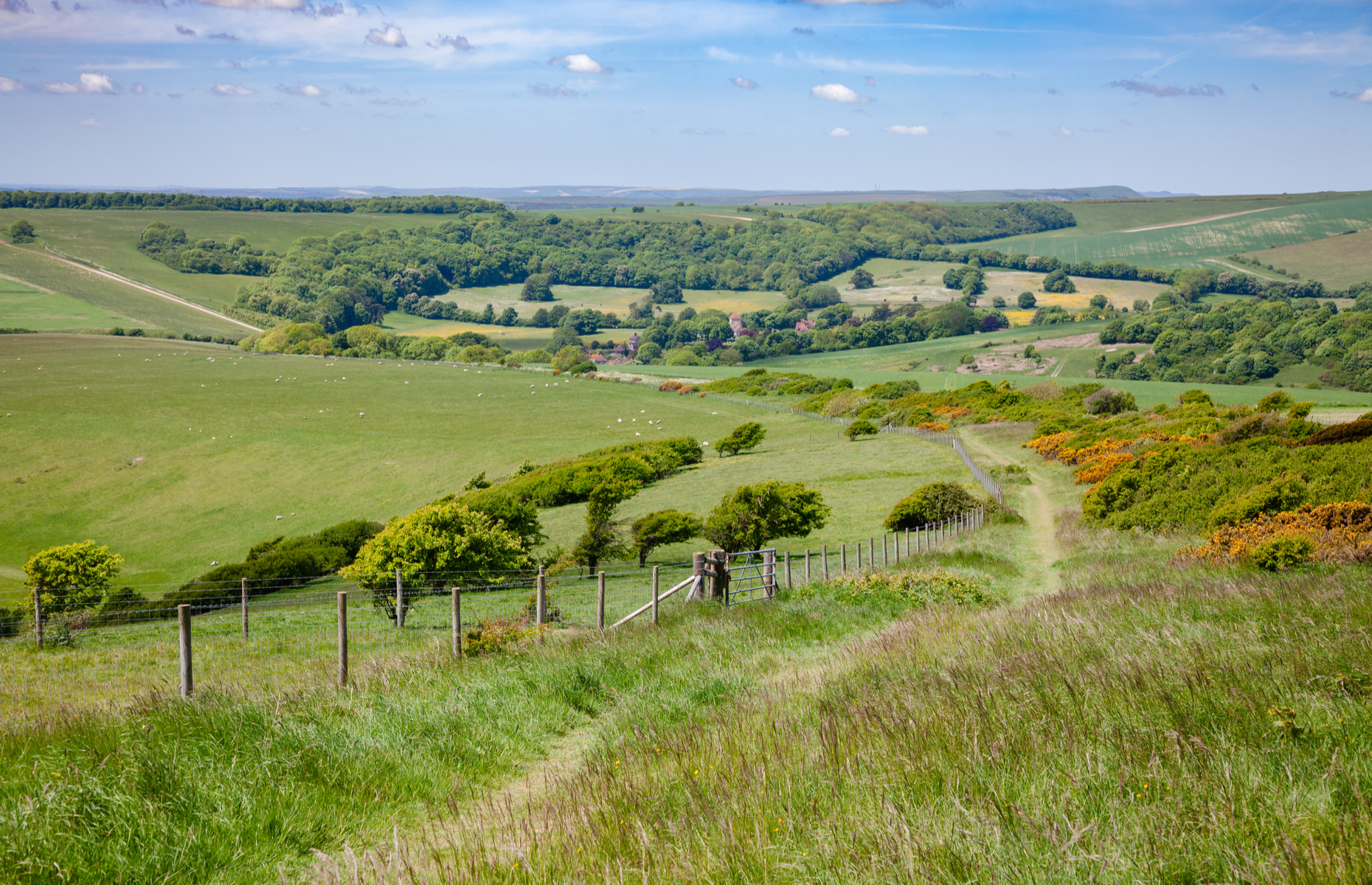 Dmitry Naumov/Shutterstock
Have Sunday lunch at: The Black Rabbit. Shaded by huge weeping willows, this waterside pub is set on the banks of the River Arun, with outdoor seating overlooking the wetlands and the castle in the distance. In the summer, it's a popular hangout for a pint in the sun, while locals flock to its oak-beamed dining room in the colder months for winter warmers served by roaring log fires.
Get out on the water: at Swanbourne Lake, just up the road from the pub. Hire a rowing boat for a leisurely jaunt among the waterfowl. If you want to learn more about local wildlife, head on to the WWT Arundel Wetland Centre for guided boat tours or strolls on the reedbed boardwalk, looking out for kingfishers, warblers, water voles and pipistrelle bats.
Lead image: Sue Martin
Be the first to comment
Do you want to comment on this article? You need to be signed in for this feature