A slice of la dolce vita: the perfect long weekend in Parma, Italy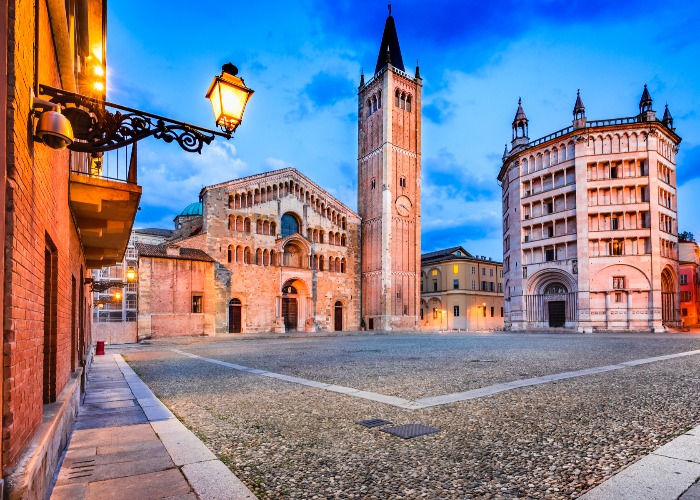 A compact but lively city, Parma is an ideal destination to while away 48 hours eating, drinking and meandering through cobbled streets. Here's our top tips on what to do in Parma.
Parma is a city that knows how to live the good life. It's located in Italy's so-called 'food valley', in the northern gastronomic region of Emilia-Romagna, so naturally excellent produce (parmesan and ham are sacred here), great wines and long, drawn-out mealtimes are top of the agenda. Savouring good food goes hand in hand with the laid-back pace of the city.
Locals cycle lazily through charming back streets and convivial squares, the Parma River which bisects the city flows calmly and the evening hubbub in the centre is gentle.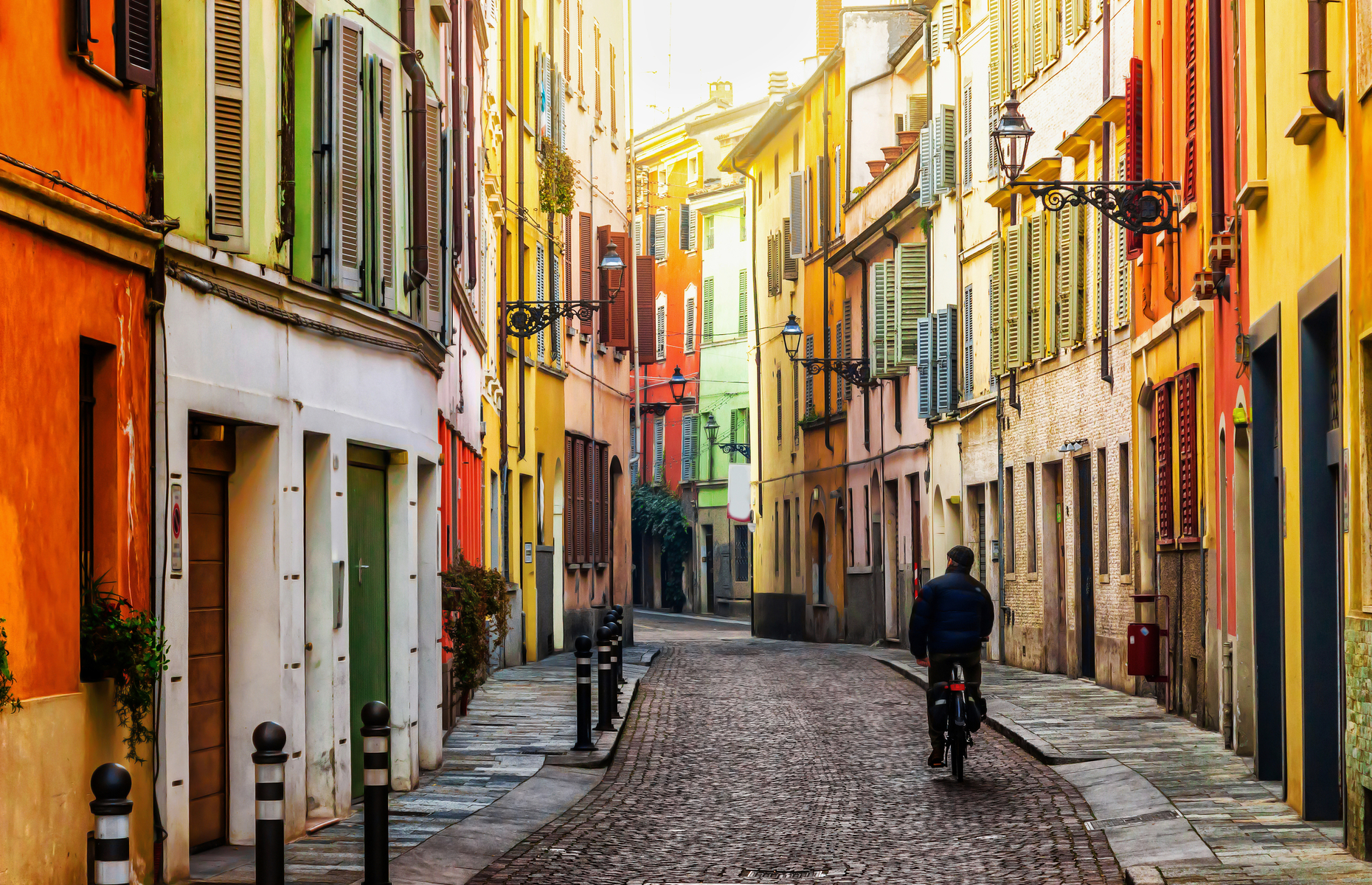 iryna1/Shutterstock
In 2020, Parma will become the Italian Capital of Culture so there's no better time to discover this charming city. Here's our guide to the perfect long weekend in Parma.
Friday
Check into: Grand Hotel de la Ville. The sleek, modern, 5-star hotel is in prime position for exploring the city. It's located at the top of the main, wide thoroughfare, Strada della Repubblica, which leads down into town. Comfy beds and high-tech furnishings (even the savvy may take a while to get to grips with the lighting system) are perfect for recharging after a day's adventures.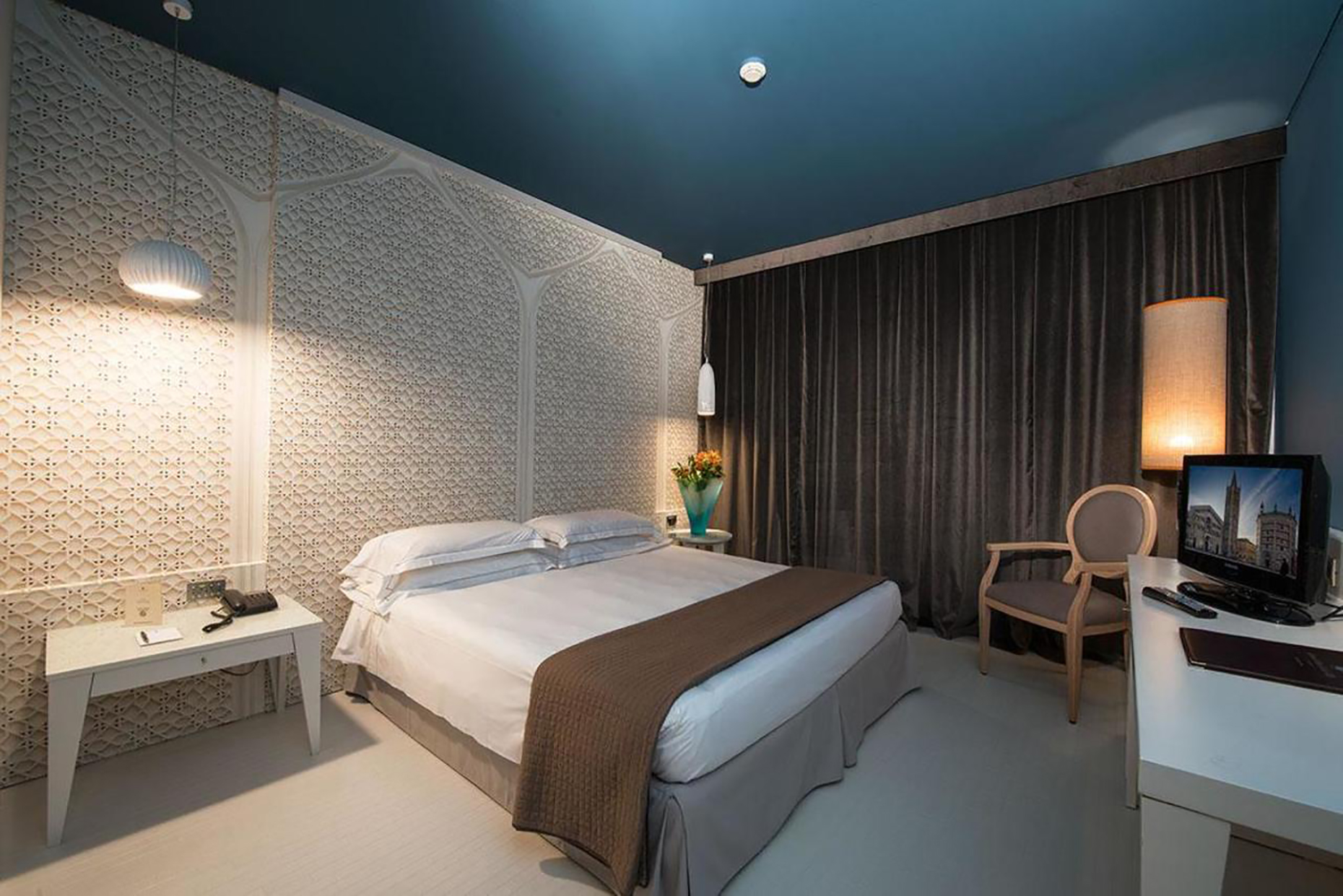 Grand Hotel de la Ville/booking.com
Top tip: don't miss breakfast. As well as all the usual buffet options, there's an impressive cake spread (you're on holiday, after all), a variety of sweet stuffed pastries and top local produce like parmesan and Parma ham if you opt for a Continental-style start to the day.
Get your bearings: with a wander into town. Parma is one of those places that even manages to look utterly gorgeous in the rain but try and catch the city at golden hour. It's a magic time to walk down Strada della Repubblica as the soft yellow, warm terracotta and pastel green buildings and shopfronts are bathed in a sepia hue. The shutters and greenery tumbling from juliet balconies look even more quaint than usual.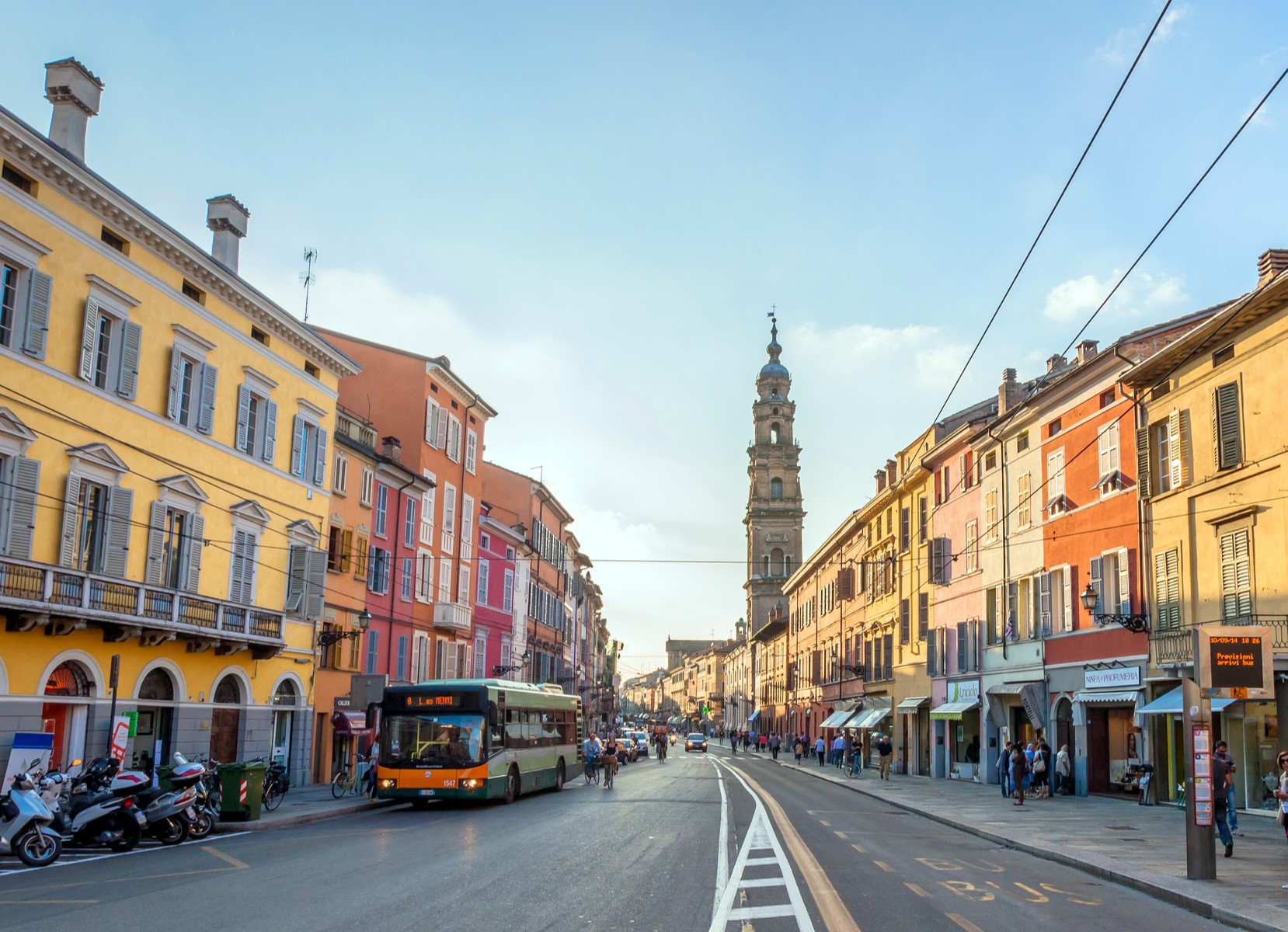 Eddy Galeotti/Shutterstock
Make your way to Piazza Garibaldi, built over an ancient Roman forum, where the road opens up to a grand cobbled square. It's flanked on all sides by stunning architecture but the 17th-century Palazzo del Governatore is probably what will catch your eye first. Now used to house municipal offices, the butter-yellow building features a tall tower painted with an astronomical clock.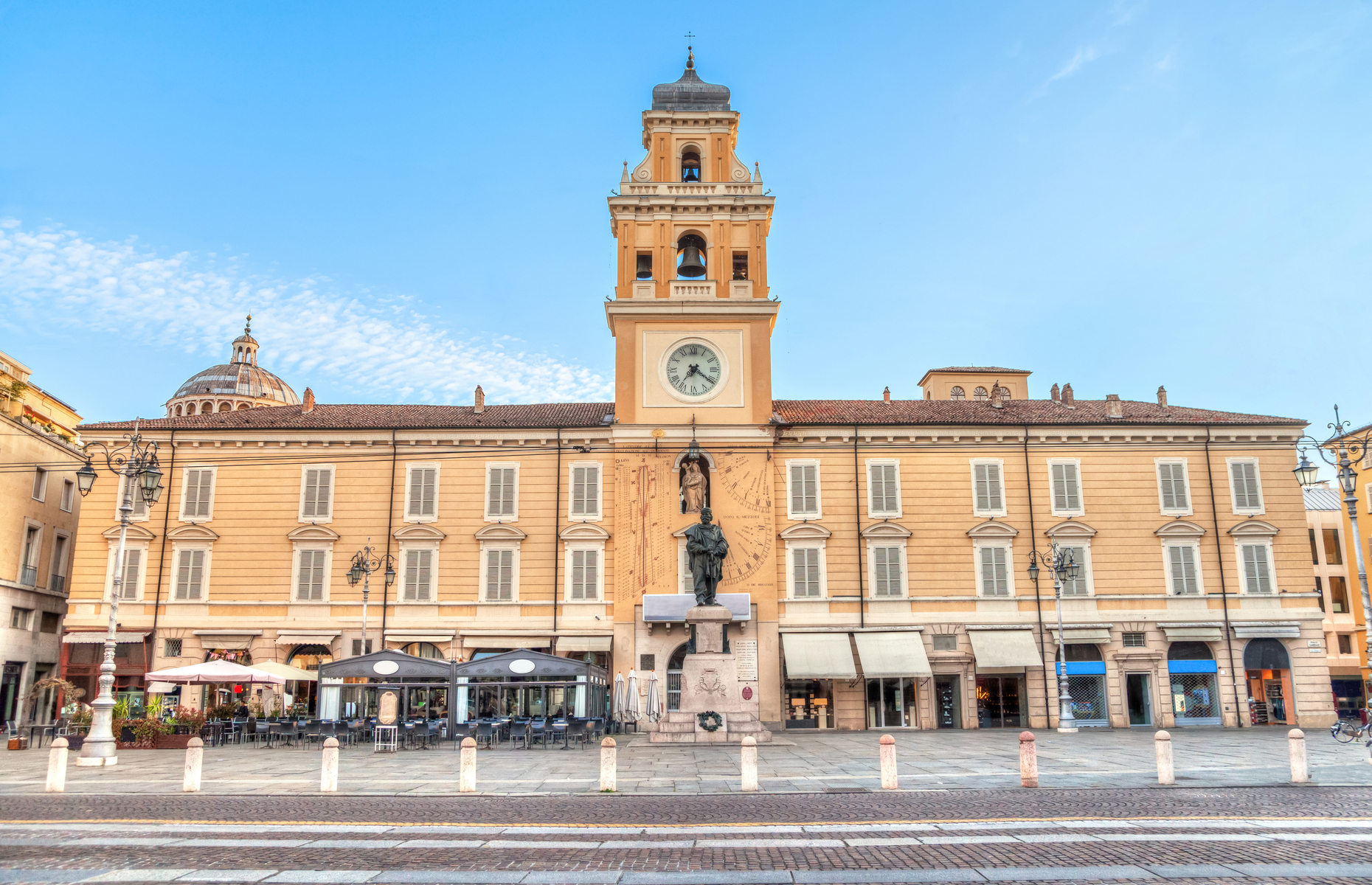 Sergey Dzyuba/Shutterstock
Spend the evening: at Tabarro, just off Piazza Garibaldi. It's easy to while away an evening at this friendly hole-in-the-wall. The whole street of Strada Farini has some great spots but this place has an excellent selection of wines and will often be playing out an eclectic mix of music.
Join the locals and prop up one of the tablecloth-covered barrels on pavement outside. Simple snacks – bread, meats and cheeses – will keep you sated.
Saturday
Learn more about the local produce: with a visit to a Parmigiano Reggiano dairy. One of the city's culinary backbones, this Protected Designation of Origin (PDO) hard cheese is exquisite. Proper parmesan is made to strict regulations, exclusively in the provinces of Parma, Reggio Emilia, Modena and parts of Mantua and Bologna, and cheeses have to be approved by a special Consortium.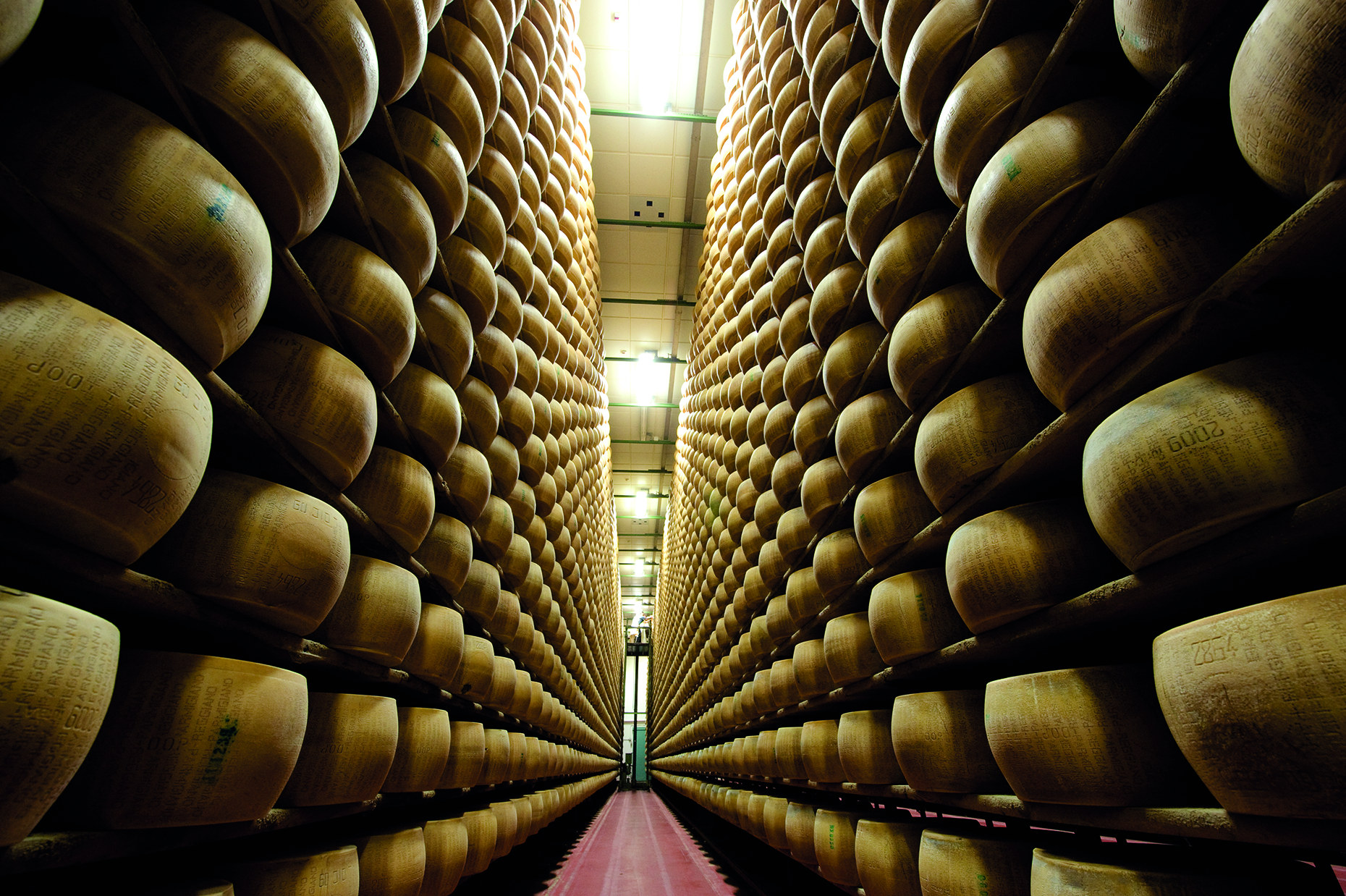 Courtesy of Consortium of Parmigiano Reggiano
There are plenty of Parmigiano Reggiano producers around Parma that offer guided tours of the dairy and aging room, the closest only a 20-minute car journey away from the city centre. Make sure to head down early to catch the morning's milk arrive and the day's production begin. Many sites have a shop to pick up some prime wedges. Check the Consortium of Parmigiano Reggiano website for a full list.
READ MORE: A complete guide to parmesan on our sister site loveFOOD
Go shopping at: La Prosciutteria. Back in central Parma, browse Prosciutto di Parma, salamis, cheese and great value bottles of lambrusco (sparkling red wine) at this local favourite. Prepare to leave the treasure trove of hanging hams and whiffy wheels with several heavy bags.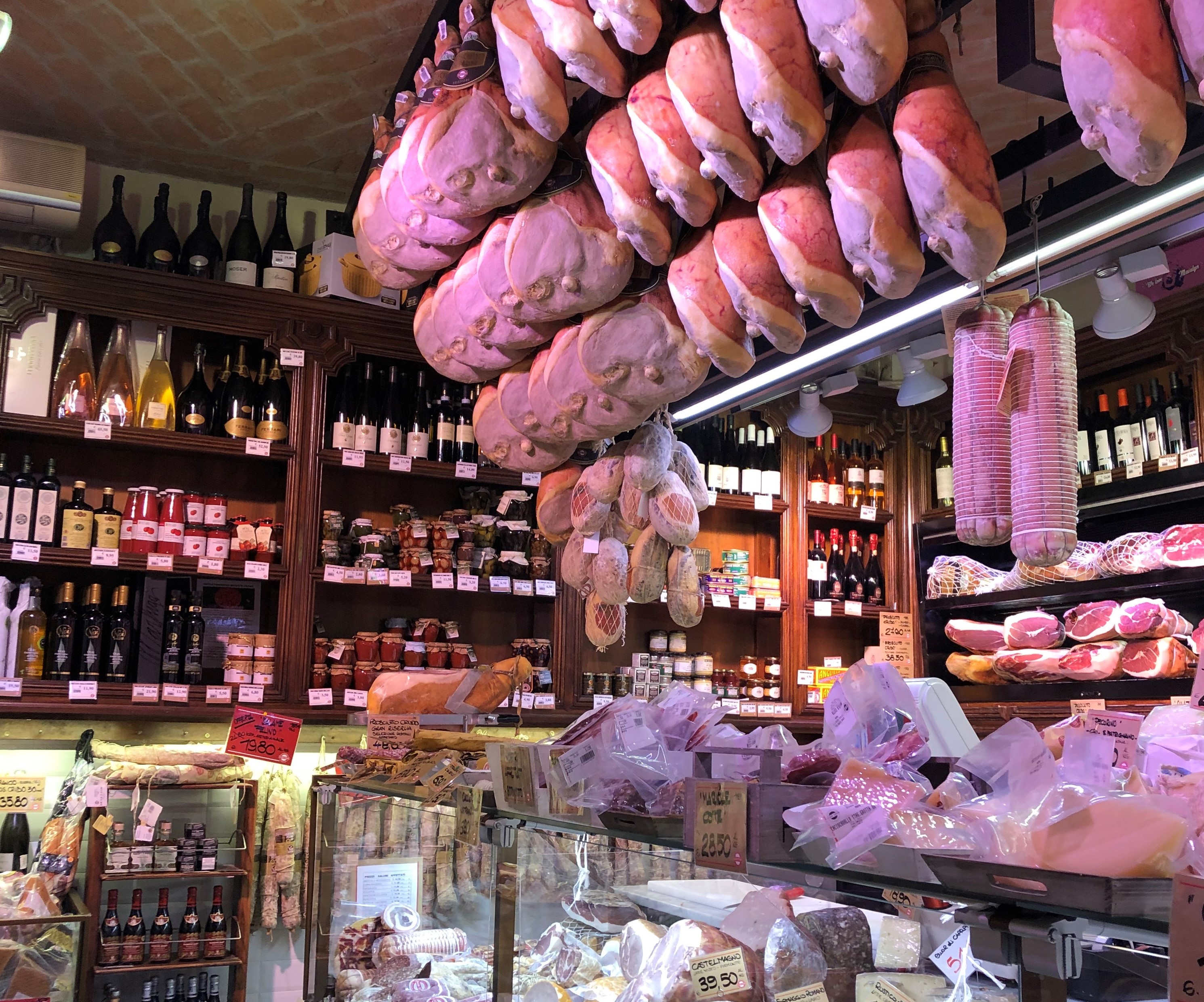 Photo by Daisy Meager
Eat dinner at: Ristorante Inkiostro. If you're looking to push the boat out, head to this fine dining restaurant which this year won a Michelin star. It's very slightly out of town (around 15 minutes by car from the centre) so book a taxi – especially so you can enjoy the impressive wine list (you'll pass the spectacular cellar en route to the bathroom).
Delicate and intricate dishes include fried potato ravioli with smoked tea or tuna belly with shallots and buckthorn. Alternatively, take the choice out of your hands and opt for the chef's tasting menu.
Sunday
Explore: the city's landmarks. Parma's cathedral, which started being built in 1074, is a must-visit. The duomo's frescoes, architecture and sculptures incorporate Romanesque, Gothic, Renaissance and Baroque influences.
Head towards the back of the church and look up to find The Assumption of the Virgin by 16th-century painter Antonio da Correggio. A fresco which spirals up into a dome, it's an early example of optical illusion in paintings.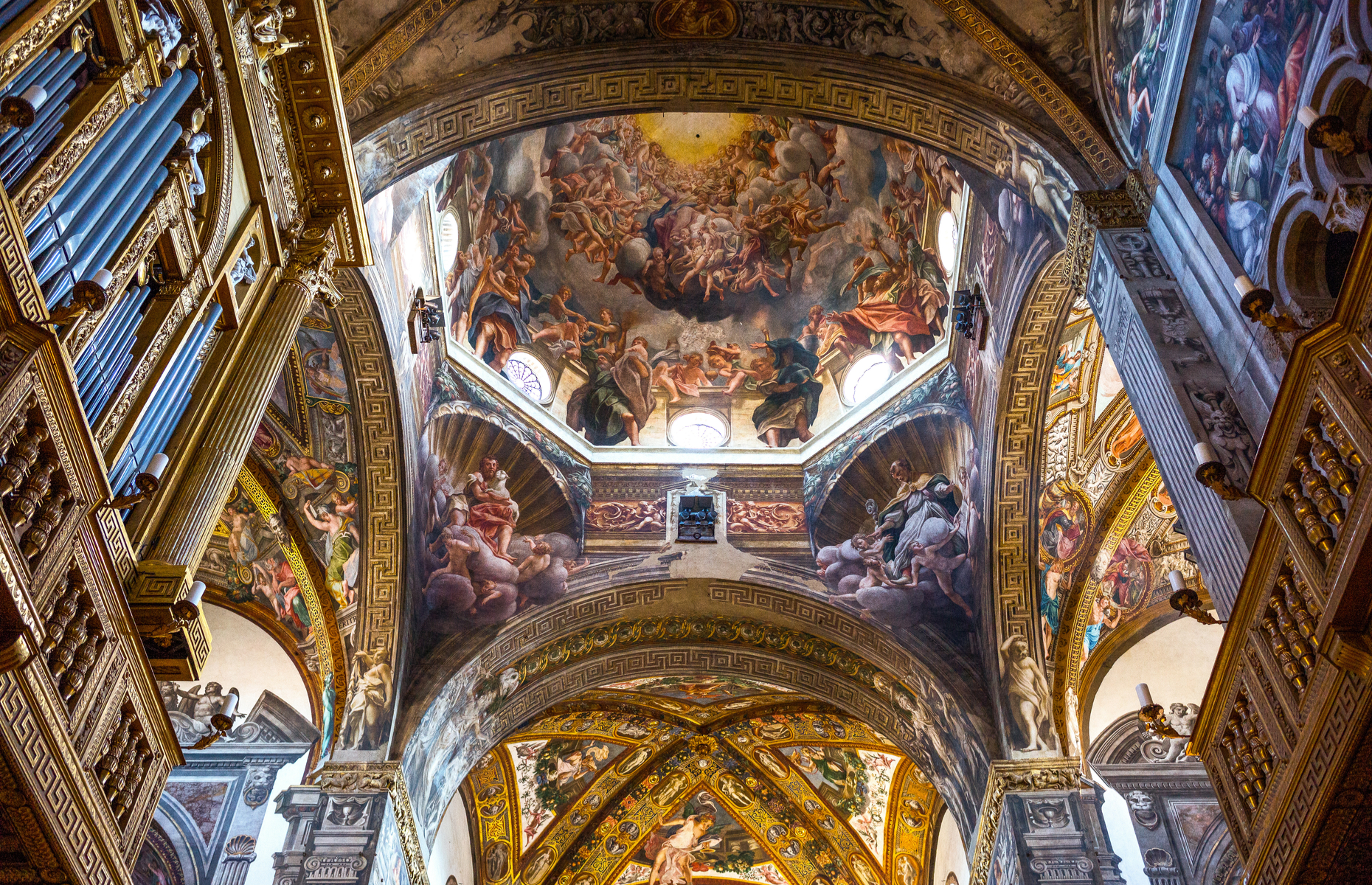 Gimas/Shutterstock
Hop across the church courtyard to: the Baptistery. The octagonal pink and white Verona marble building shelters a secret from the outside. The seemingly flat-roofed baptistery is hiding an ornate dome which can only be seen from the inside. Also spot the 12 sculptures depicting an agricultural labourer's year lining the walls, among other paintings.
Have lunch at: Croce di Malta. The homely atmosphere, friendly welcome and hearty food have the comforting appeal of being cooked for by an Italian nonna. Make sure to try the anolini in brodo. The meat-stuffed pasta dumplings in rich, savoury broth are a regional speciality. Everything is best enjoyed with a glass of wine on hand.
Catch a show: at the opera. If you're lucky, there may be a show on at the beautiful Teatro Regio. The venue's audience are known for being discerning so you can guarantee a good performance. Celebrated composer Giuseppe Verdi was born and grew up near Parma and if you're visiting in October, there's a month-long Festival Verdi dedicated to his work.
Lead image: cge2010/Shutterstock
Be the first to comment
Do you want to comment on this article? You need to be signed in for this feature