There's no place like Frome: why you need to visit this Somerset market town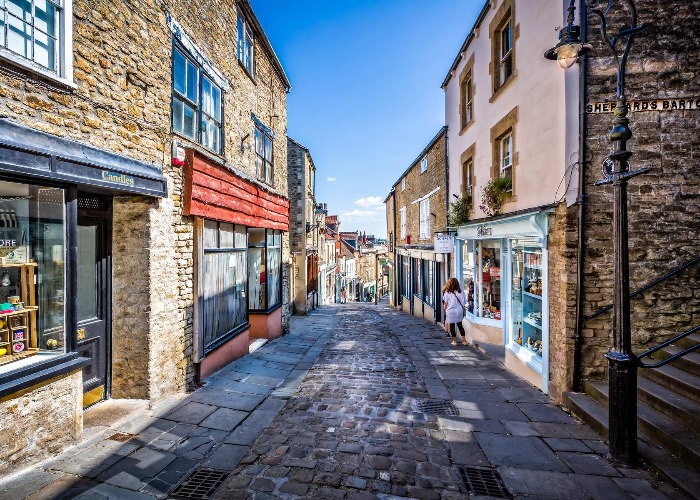 Discover a gentle pace in the picture-perfect lanes, independent shops and innovative restaurants of this charming town that most weekenders miss.
Once a thriving and prosperous town at the heart of the local wool and cloth industry, Frome's economy entered a steady decline during the Industrial Revolution. Metalwork and print industries took over the mantle, as the town's economy diversified (the statue of Queen Boudicca by the Houses of Parliament was made in Frome). However, these industries eventually declined too, leaving many people to commute outside the town in search of work. Slowly but surely, the once-flourishing Frome had lost its enterprising identity.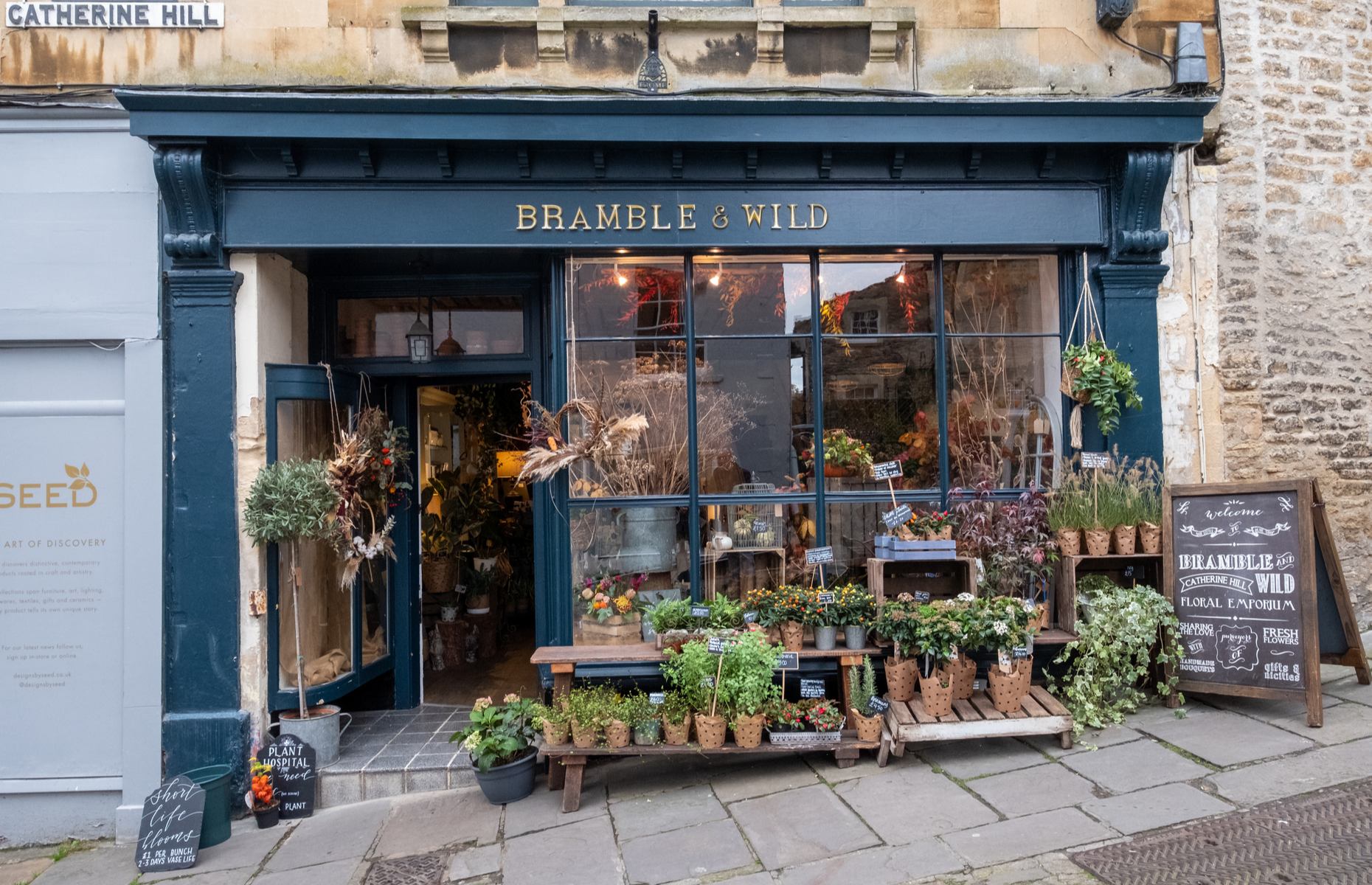 Lois GoBe/Shutterstock
Fast-forward to the present however, and Frome is thriving once again. The revival was spearheaded by a series of community-focused initiatives that brought the town together and improved life for its residents – volunteer groups worked to support the isolated and ill; a swap shop and community fridge opened to help combat poverty; and grassroots politics began to take hold. Independent and creative new businesses opened in decrepit and forgotten old buildings. Word began to spread: Frome had found itself again.
READ MORE: Britain's most historic towns and cities
Using the past as inspiration
Frome's art and food scenes in particular have thrived since the town's regeneration, which is epitomised by the Frome Independent. Usually held on the first Sunday of each month (except January and February), the entire town centre is transformed into a giant market, celebrating Frome's heritage as a market town.
Stalls run by people from all over the West Country sell local, often Frome-made, produce and goods, ranging from West Country cider and kimchi, to vintage collectables and antique furniture.
If there is one word that sums up the new face of Frome, it's independent. The monthly Frome Independent fuses the town's past with its present, independent cafés, shops and restaurants pack the town centre, and in 2015 Frome went against the political grain, giving control to a coalition of independents of all 17 of its council seats. Frome's remarkable transformation saw it named as one of the best places in the UK to live in 2018 by The Times.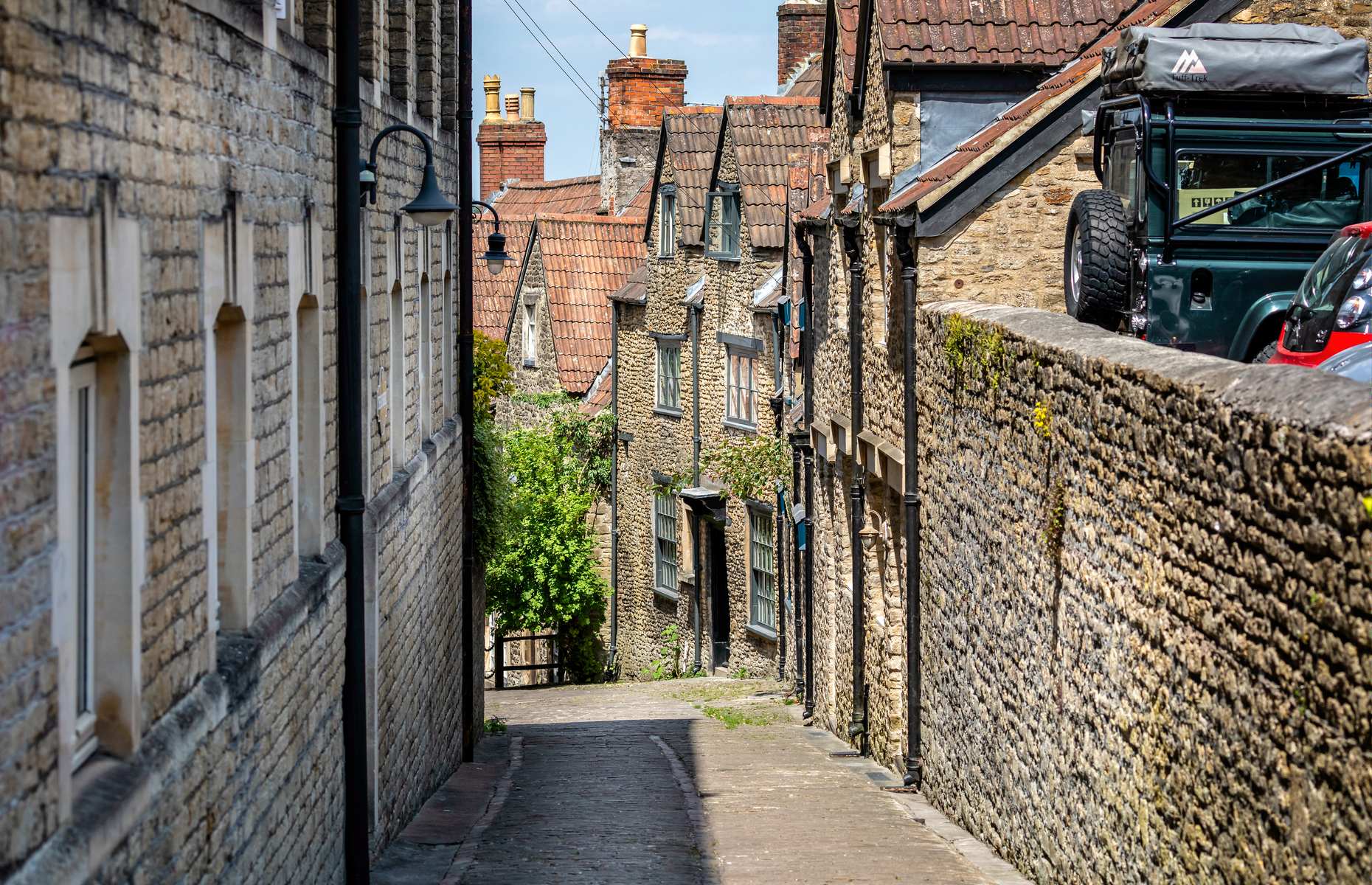 Nigel Jarvis/Shutterstock
Thanks to its hilly topography and its collection of over 300 listed buildings (some of which date back to the 15th century), Frome is very easy on the eye. Several medieval cobbled streets, like Catherine Hill and Gentle Street, which featured in the BBC drama Poldark, wind their way into the town centre, where a leat (a watercourse dug into the ground) fed by a nearby spring runs through the middle of the pedestrian-only Cheap Street.
Here's how to make the most of a weekend in Frome.
Friday
Check in at: either the Archangel or Bistro Lotte. The former is a charming bed and breakfast set in a 14th-century coaching inn with 10 rooms in the town centre. The latter is a French-style bistro with six pretty rooms at the top of Catherine Hill.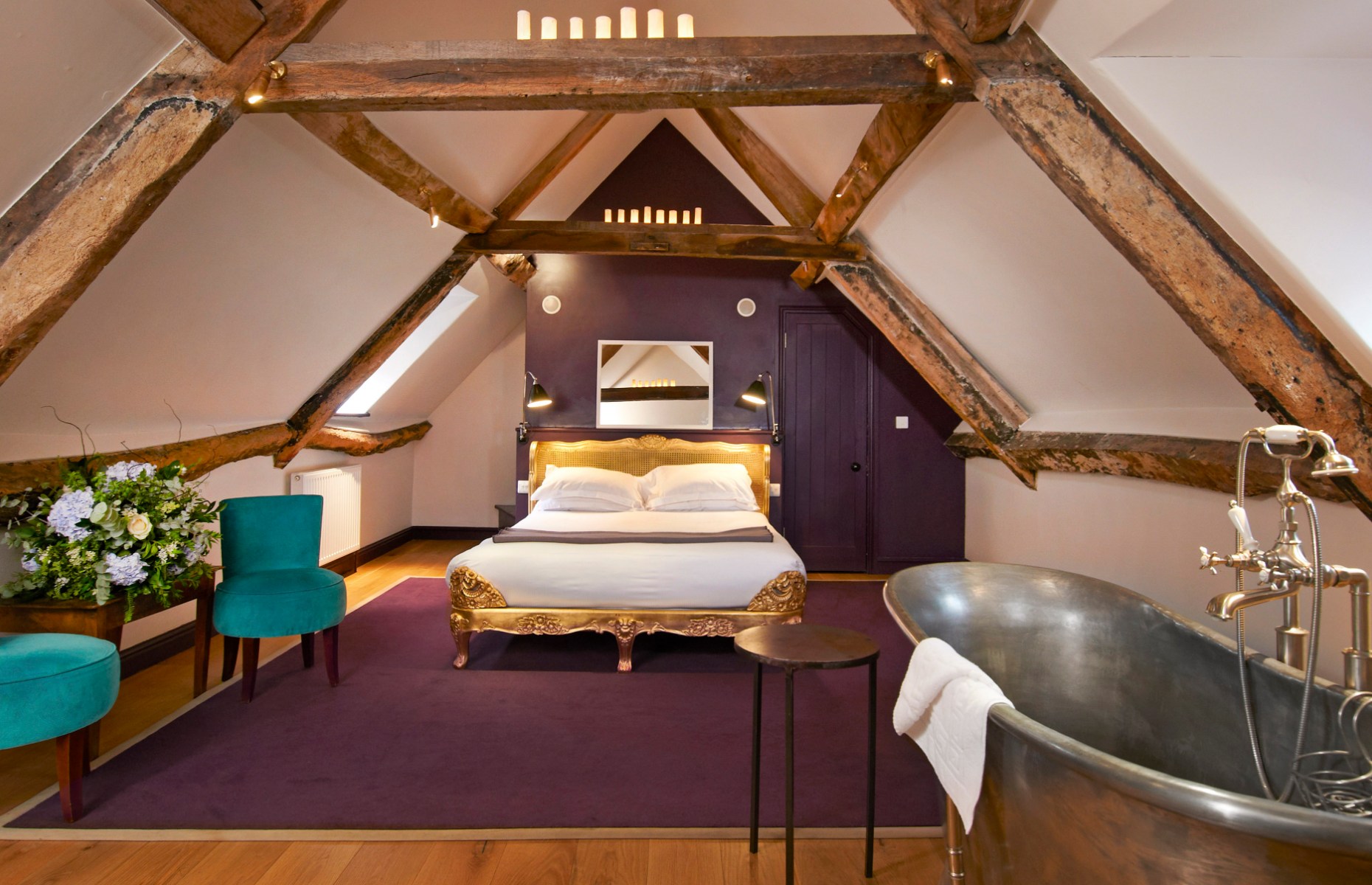 Archangel/booking.com
Have a wander: around town. Once you've unpacked and settled in, head out to familiarise yourself with your new surrounds. The town centre is compact and easy to explore, located in a dip in the middle of Frome. A good starting place would be the Frome Heritage Museum, located on North Parade.
There's also Cheese and Grain, the town's former market hall and now a restored not-for-profit community space and live music venue.
If you fancy a walk, head over the bridge and turn right onto Willow Vale. Keep going with the river on your right, and you'll pass under a railway bridge. From here, head right into the fields and loop around, or turn left up the steps to Millennium Gardens. If you want to explore the town centre, follow your nose and see if you can find Cheap Street, King Street, Paul Street and Catherine Hill – you won't get lost.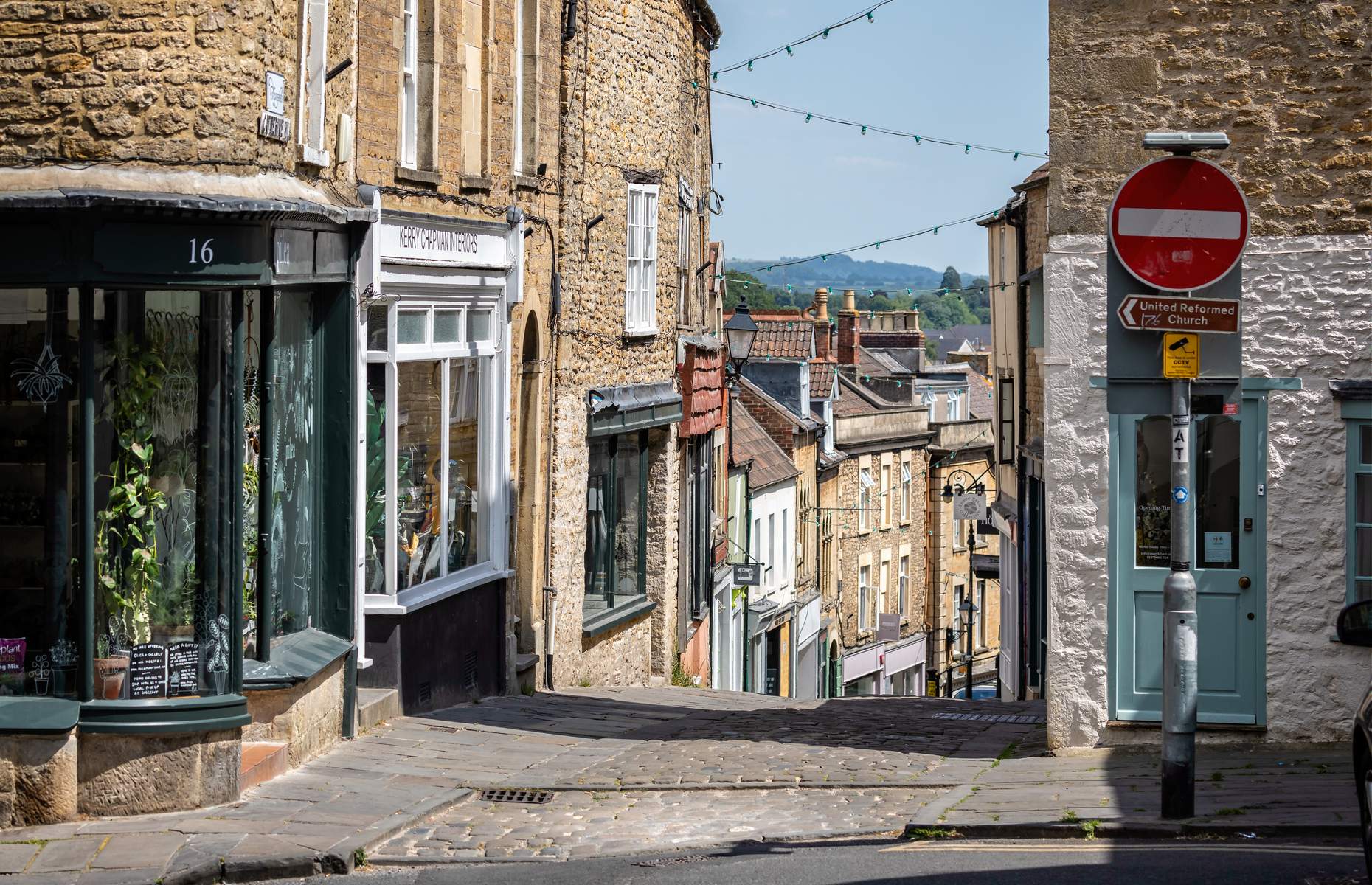 Nigel Jarvis/Shutterstock
Stop for dinner at: the Archangel. The hotel's restaurant serves modern British classics, using local ingredients such as Somerset rarebit and smoked Wiltshire ham together with a good selection of tasty cocktails. Bistro Lotte serves classic French dishes like baked camembert, steak frites and beef bourguignon in a beautifully refurbished space.
Alternatively, try Thai Kitchen, a small but exceptional restaurant just off King Street.
For a drink head to: The Three Swans. Just around the corner from the Archangel on King Street, it's one of the oldest pubs in Frome. Small but cosy (there's a stove in each room), the Three Swans has a great selection of board games too.
READ MORE: Explore Bath, the top things to do, where to stay and what to eat
Saturday
For coffee and breakfast try: The River House. Located on the bridge in the town centre, The River House offers a great selection of breakfast dishes, including French toast and granola bowls. You can also head to the Rye Bakery. Housed in an old church, it's a short walk from the centre but well worth it.
When in Frome… When you're suitably caffeinated, it's time to hit the town. Frome is home to plenty of independent and vintage shops – don't forget your face mask!
Start on Cheap Street (the one with the leat running through it). Pop into the Hunting Raven bookshop, flick through some records in Raves from the Grave on the parallel King Street or find a unique Frome souvenir in Amica. Opposite Amica in a Tudor-fronted building is the Old Bake House, if you fancy a snack.
At the top of the street you'll see the spring that feeds the leat – the steps to the right of it lead to St John's Church, a Grade II-listed building from the late 12th century. Continue to Catherine Hill where you'll find everything from flowers and trainers to haberdashery and vintage dresses. Tea lovers should go to Moo and Two for a specialty brew.
Get a takeaway lunch at: Garden Café. Stop here for delicious cakes, toasted sandwiches and salads. Alternatively, try The River House, which is attached to an exhibition space. There's bookable inside seating or, if it's a nice day, pull up a chair outside.
Dine at: Fat Radish. Serving modern food with innovative twists, expect to see dishes like slow roast pork belly and grilled mackerel on the menu. The highly-recommended High Pavement Restaurant, run by a local family in their own house with a menu that changes each week, is also a great option (advance booking is essential).
Have a nightcap at: The Griffin. Renowned for its selection of locally brewed beers, the pub is supplied by the Milk Street Brewery, which began life on the pub's premises before outgrowing it and moving to the outskirts of town in 2016. If you'd rather a nice glass of red and some cheese, try the Palmer Street Bottle – a chic wine bar just off Catherine Hill.
Sunday
If you're visiting on market day and it's going ahead, then just go with the flow. When in Frome, as they say...
If the market isn't on: try the Garden Café again for a tasty vegetarian breakfast, or head to The River House for a coffee and a bite to eat if you haven't already been.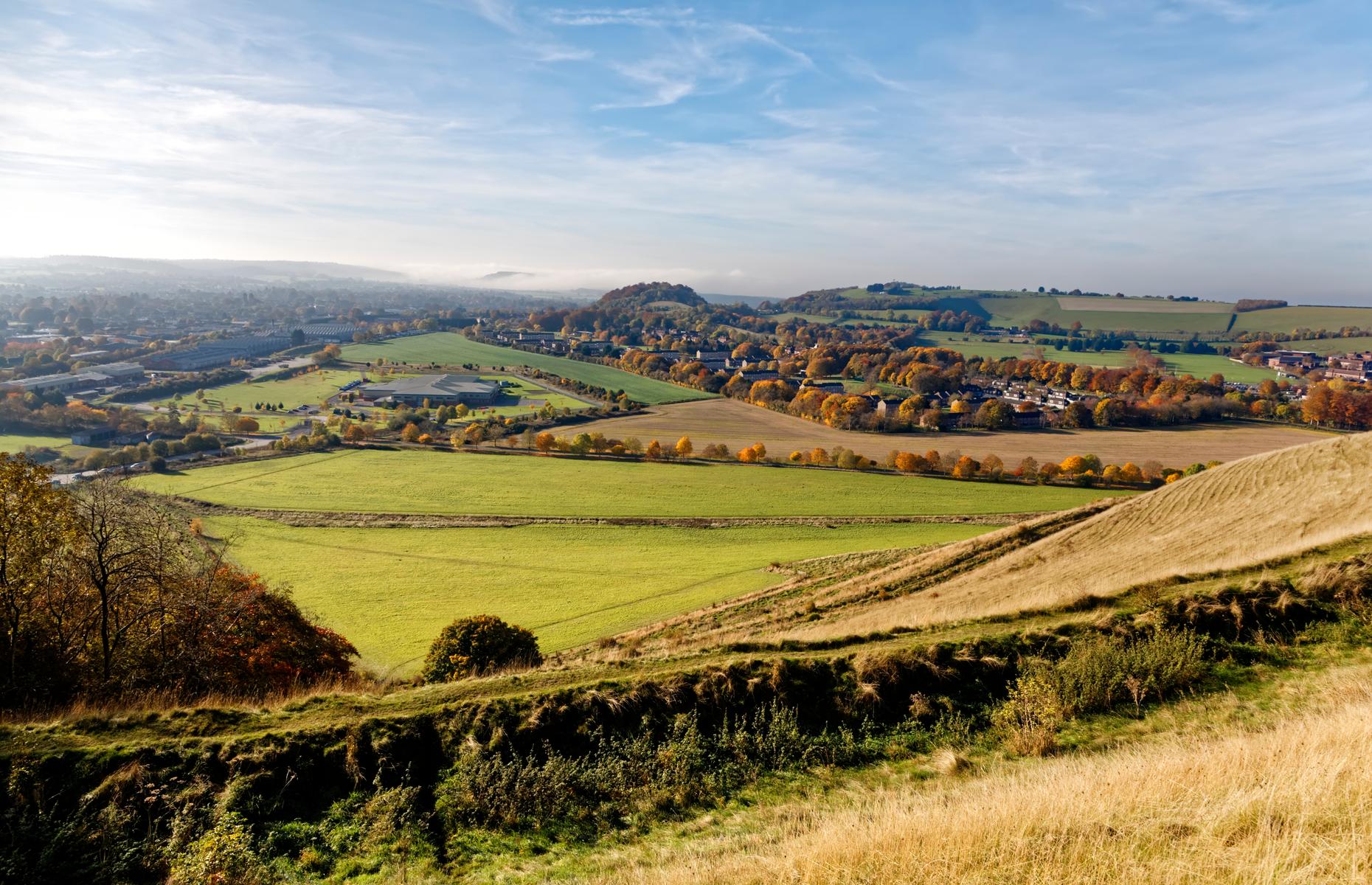 Andrew Harker/Shutterstock
Get out and about: There are several fascinating sites close to Frome. Cley Hill, a large Iron Age fort offers sweeping views from its summit, and Longleat House and safari park are a short drive away.
Even closer by – in walking distance for the experienced – is the village of Nunney, home of a stunning 14th-century moated castle and an excellent pub, The George. Then there is Mells, location of First World War poet Siegfried Sassoon's grave, and the spectacular Walled Garden. Don't leave Mells without popping into the Talbot Inn for a drink or something to eat.
READ MORE: The prettiest towns and villages in the UK
Back in Frome, order a roast dinner at: The Three Swans. Grab yourself a spot in this King Street restaurant or head up to the The Old Bath Arms on Bath Street, renowned for its hearty roasts and winner of Channel 4's Three in a Bed in 2015.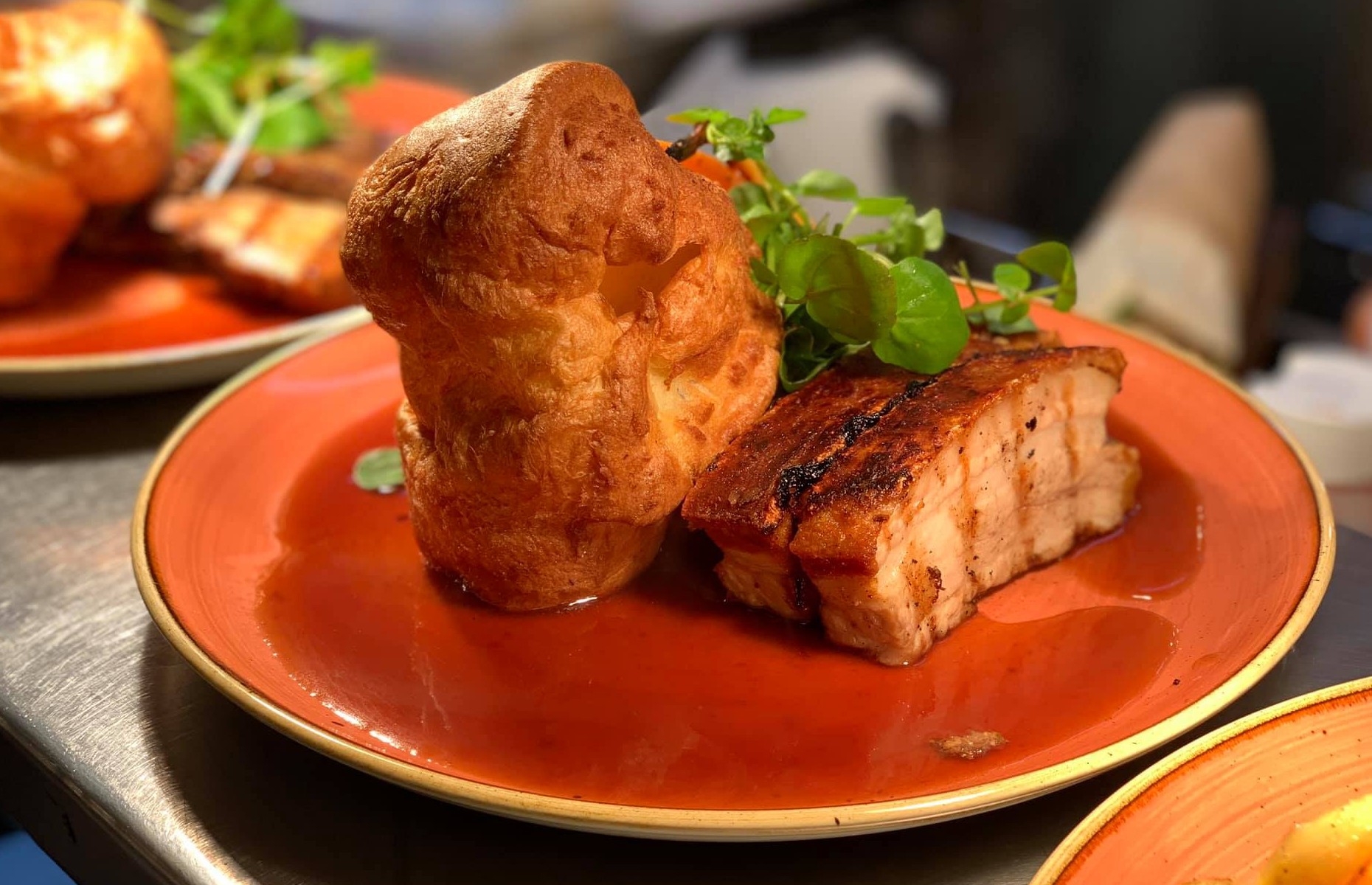 The Old Bath Arms/Facebook
Getting there
There are usually three direct trains a day from London, with a journey time of just under two hours, and many more non-direct services. Bath and Bristol are also close by, at 40 and 55 minutes away by train respectively. Frome's train station has its own bit of history too, commemorated by a blue plaque at the station – Leonard Woolf proposed to Virginia Woolf, then Virginia Stephens, here in 1912. By car, the M4 and M5 are around an hour away, with the M3 a 90-minute drive across the edges of Salisbury Plain.
Lead image: Nigel Jarvis/Shutterstock
Be the first to comment
Do you want to comment on this article? You need to be signed in for this feature