Europe's oldest city: 8 reasons to visit Cádiz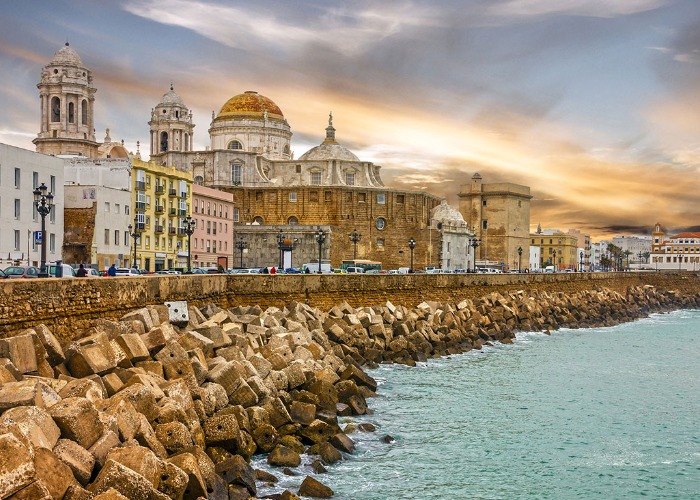 Year-round sunshine, Moorish architecture and one almighty carnival await in southern Spain's charming sea-salty port of Cádiz.
There are a few contenders for the title of Europe's oldest city, but the proud citizens of Cádiz insist that their striking Atlantic oasis is the real deal. And it seems archaeologists have confirmed it too, last year discovering walls dating from the 8th-century BC.
It's certainly the oldest continually inhabited city in Spain and one of the most beguiling too with its old core resting on a peninsula swept on three sides by Atlantic waves.
Andalusía today boasts a sprinkling of urban stars, from the sherry washed city of Jerez to the illustrious tourist honey pot of Seville. There is nowhere, though, quite like Cádiz and it's easy to see why savvy Spanish tourists are already well acquainted with her bountiful charms. It's just the rest of the world that hasn't full discovered her secrets. Yet…
READ MORE: The best places to visit in Spain
1. Soak up the year-round sun
We're talking seriously steamy summers, the sort where you don't ever have to fear for a cold day and shorts are de rigueur for visitors. Handily the long summer is often peppered with the sort of cooling breeze the melted citizens of Cordoba and Seville inland can only dream of. Spring and autumn are glorious and even winter often offers endless blue skies and temperatures that allow jumpers to be whipped off.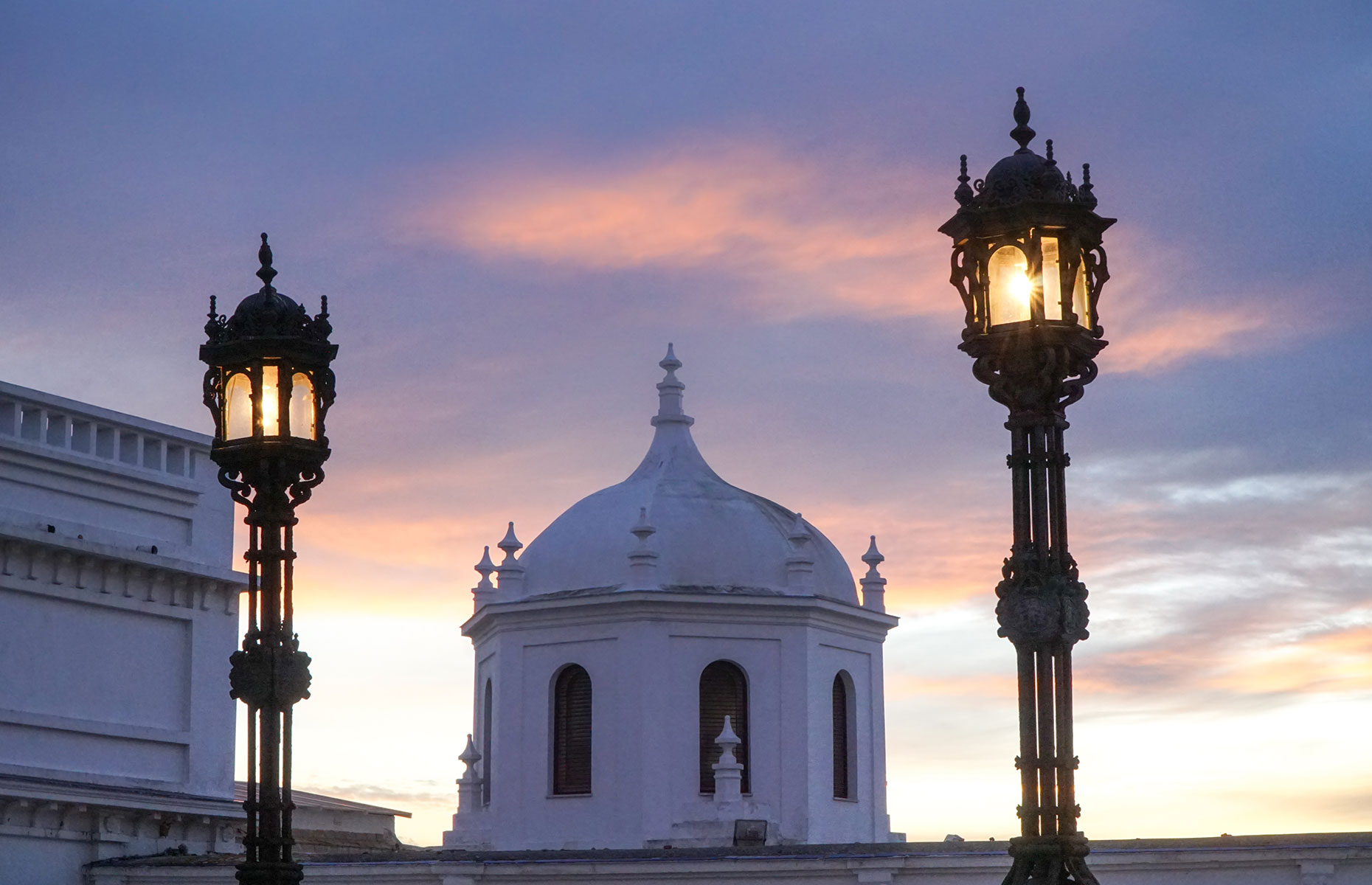 Julneighbour/Shutterstock
2. Explore the historic streets
Wander through the tight warren of old town streets and time peels back at every turn. It's easy to imagine the Phoenicians parading around here three millennia ago and the Moors holding sway as they spread their power throughout southern Spain and beyond, and whose influences very much pervade the city today. City slickers who prefer more polished gems may bemoan the slightly faded air of some quarters, but those looking for a touch of the unspoilt and the gloriously exotic are in their element in salt-washed streets that ooze old world grandeur.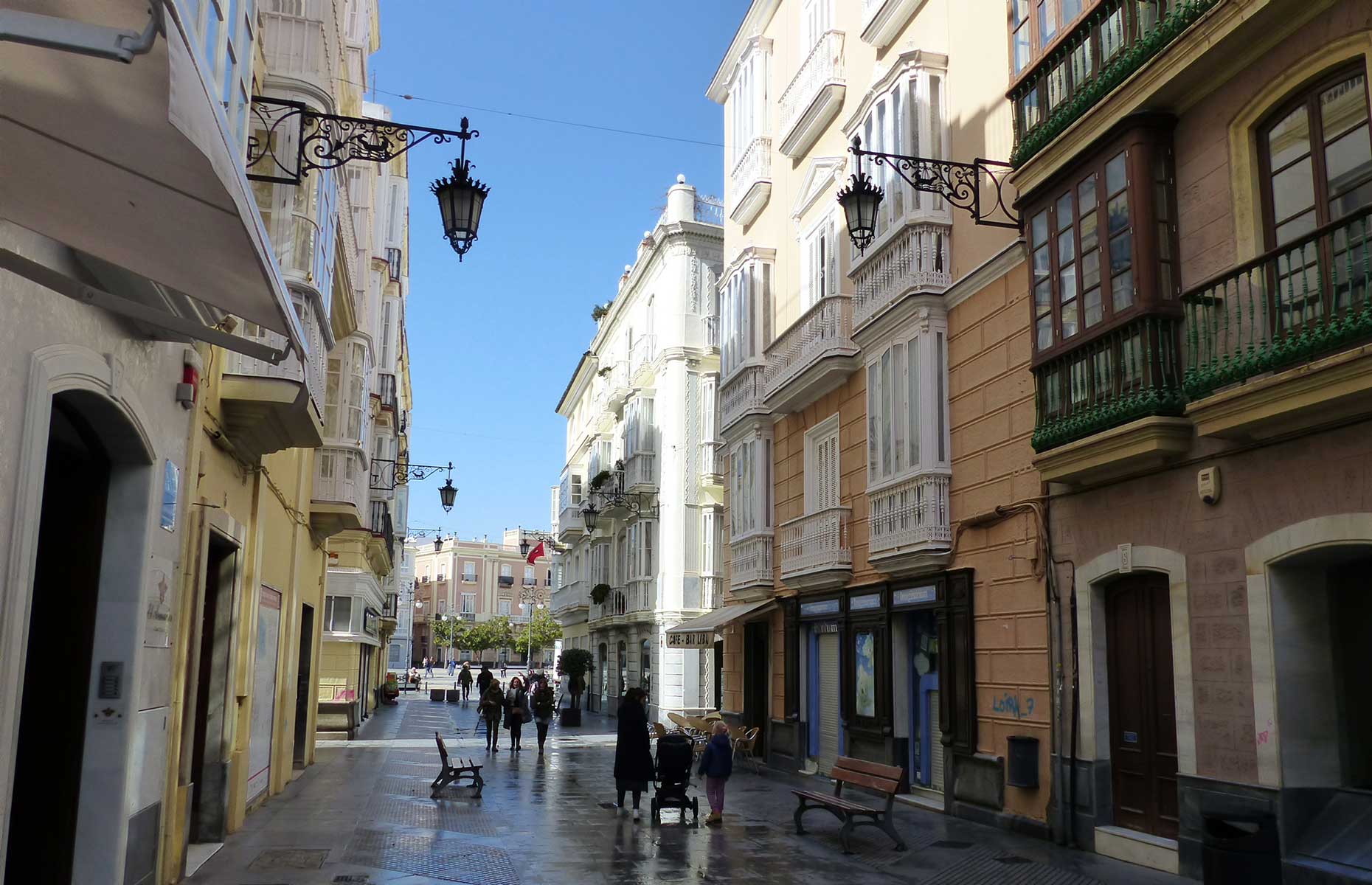 lensfield/Shutterstock
3. Immerse yourself in local art
With artists drawn from all over Spain for the quality of the local light Cádiz has a lively cultural scene. You can delve into the city and Cádiz Province's culture and history at the Museum of Cádiz, where the Phoenician and Roman roots come alive with a swathe of archaeological treasures.
There is also a Fine Arts gallery housed on site, where local luminaries star alongside works by the likes of Murillo and Miro. The highlight of the Museo de las Cortes de Cádiz is a scale model of the city from the nineteenth century, while Ecco (Espacio de Cultura Contemporanea) showcases local artists and also stages various performances from across the Arts.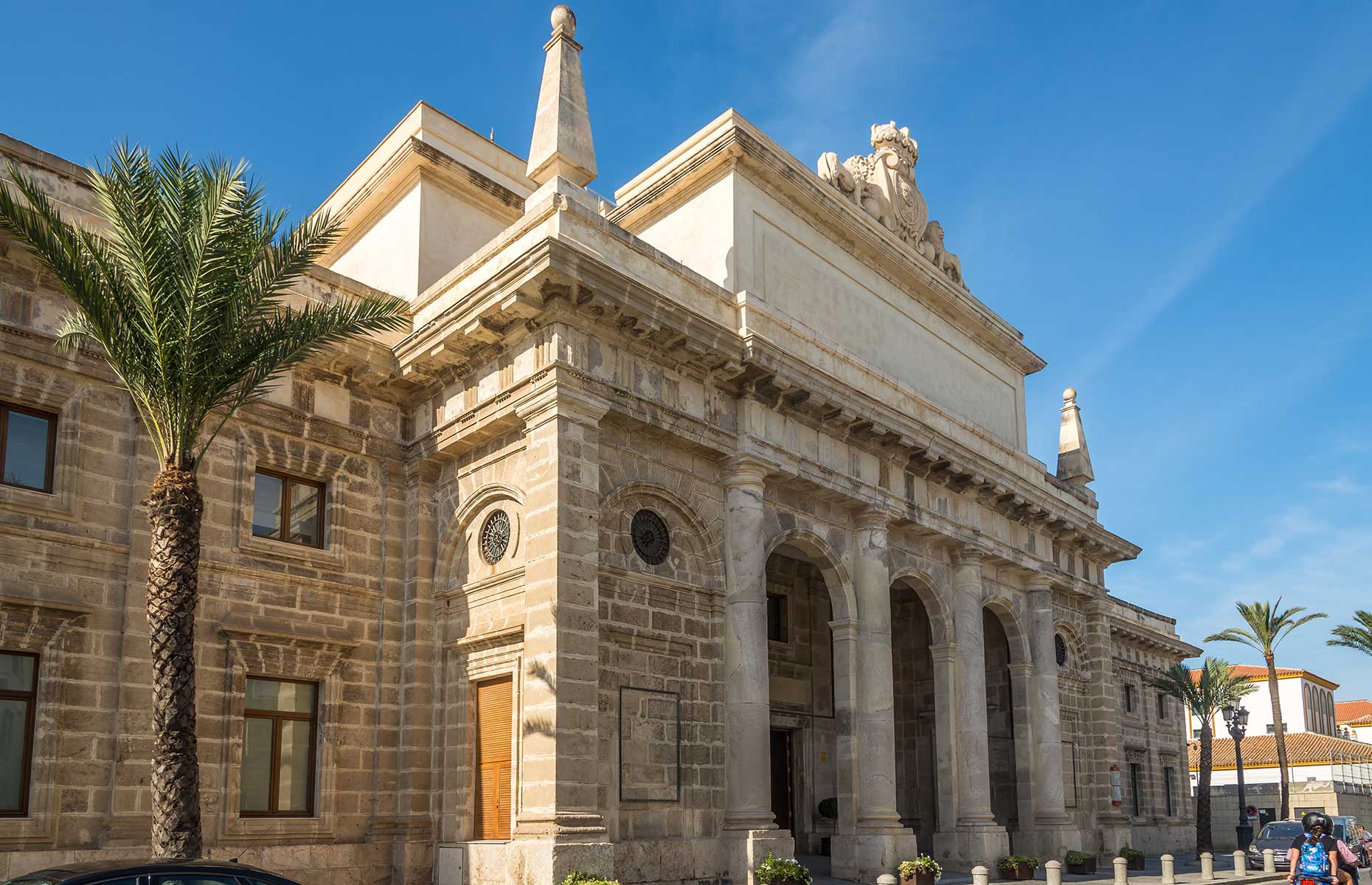 milosk50/Shutterstock
4. Chill out at the chiringuitos
Forget the brace of average beaches right in town unless you just want a quick sunbathe. Instead take a bus or walk out to the Playa de la Victoria. Chill by day and enjoy a dip and then make sure to stay on after dark when things step up a notch as a flurry of cafes, bars and restaurants bash on into the night.
The low-fi chiringuitos (beach bars) are a local institution and you can hop between them as you laze your way along the sands into town. The famous beaches of the Costa del Luz, one of Europe's emerging beach playgrounds, are easily within reach too.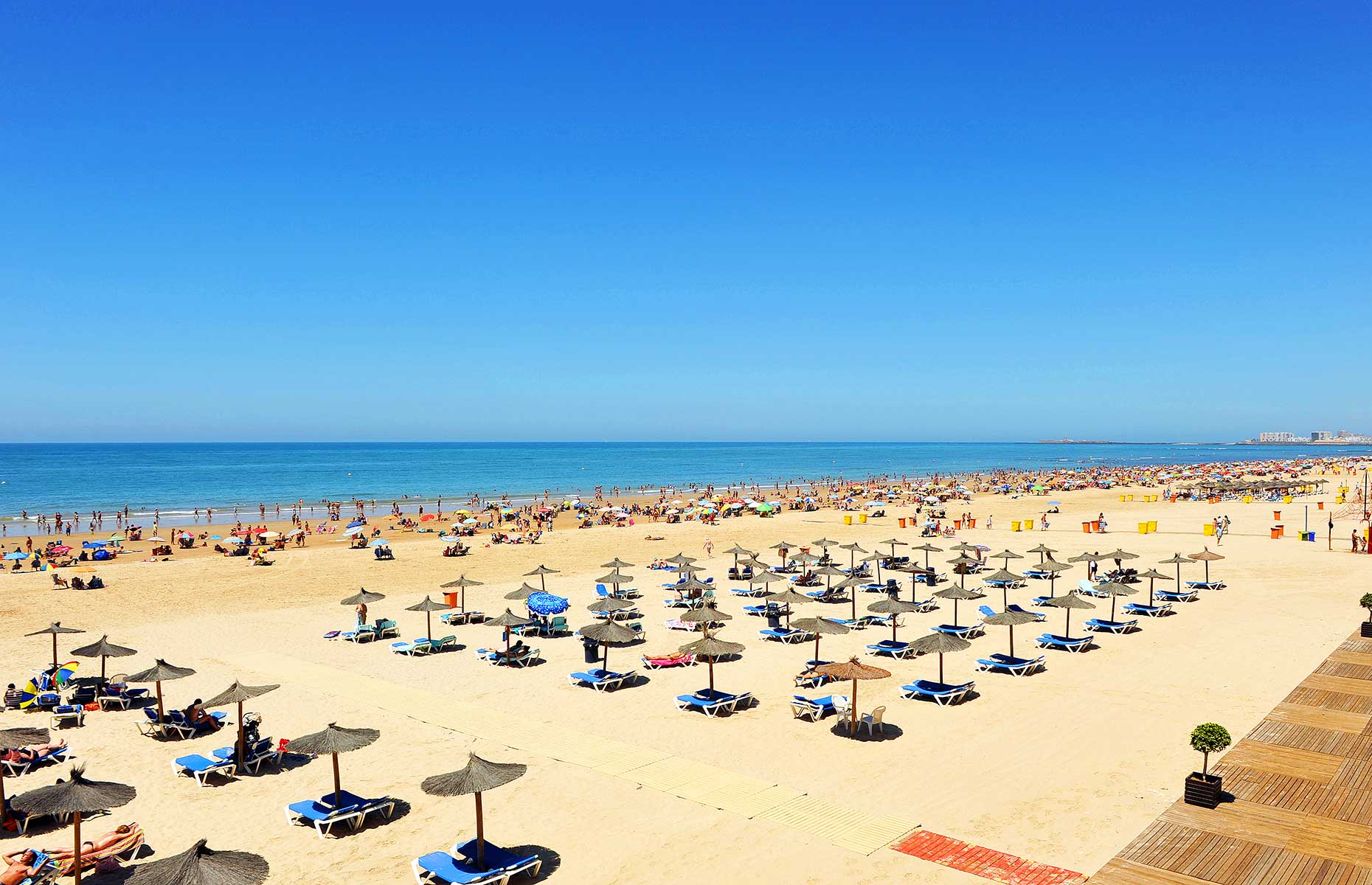 joserpizarro/Shutterstock
5. Be wowed by the churches
Stick with us here: this is not a city that sports dull old, boring churches. The mixture of architectural styles makes Cádiz's ecclesiastic buildings well worth a visit. The jewel in the Cádiz crown is the ice-cream domed Catedral Nueva, one of the biggest churches in the country with baroque and neoclassical styles bashed together in an eye catching melange that actually suits honky-tonk Cádiz.
READ MORE: 5 hidden highlights of Andalucía
Make sure to climb one of the cathedral's twin towers for a sweeping view of the city. The Oratorio de la Santa Cueva is worth visiting for its trio of Goya frescoes alone, while the Church of Santa Cruz, like many churches in Andalusía, is built on the site of an old mosque.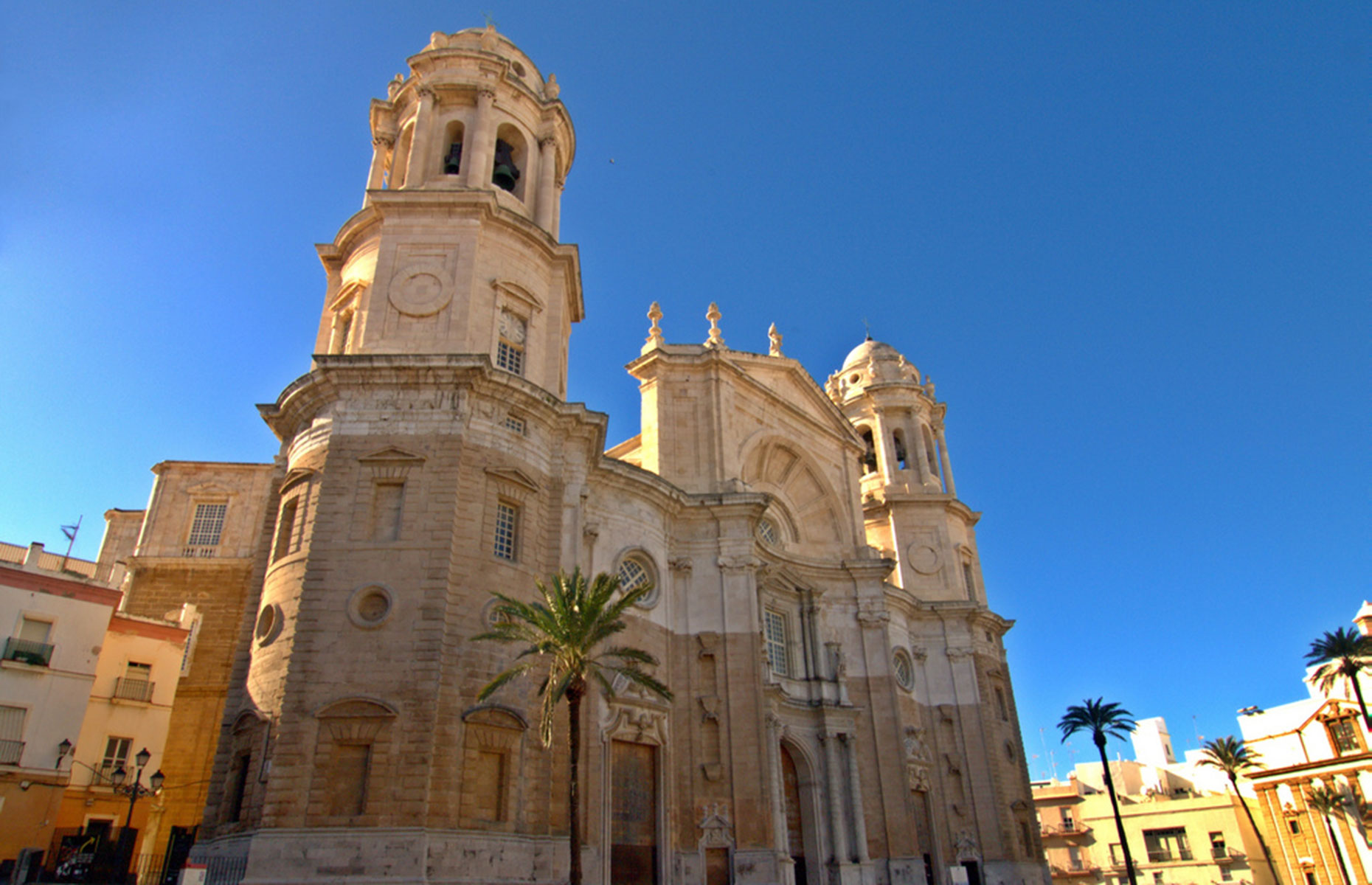 Jrcordon/Wikimedia Commons/CC BY-SA 3.0
6. Tuck into seafood tapas
The city is awash with great produce with bountiful fruit and veg from the hinterland and a rich treasure trove of Atlantic seafood too. A local speciality is hake, or merluza, which is simply fried in popular restaurants like Casa Paco Ceballos (Calle Ribera del Marisco).
The Mercado Central has been recently refurbished and is now lined with food stalls and wee bars. Then there are myriad tapas bars too, where you will find a sherry from nearby Jerez to suit every taste with the ultra-dry finos are spot on with tapas.
There are fine dining oases too – check out Michelin-starred Alevante Restaurant at the plush beachside Melia Sancti Petri.
trabantos/Shutterstock
7. Join the Carnaval
The locals insist that the city's Carnaval is up there with any of its rivals throughout the whole south of Spain. Come here to say goodbye to winter and welcome in spring and you will be engulfed in ten days of nefarious partying. That's right. Ten whole days! The disparate creative groups behind Carnaval take preparations seriously and they bash along all year. Book a room well in advance as devotees flock from all over Spain to gaze at the costumed parades and then to join in as all sense of time, decorum and the modern, ordered world riotously dissolve.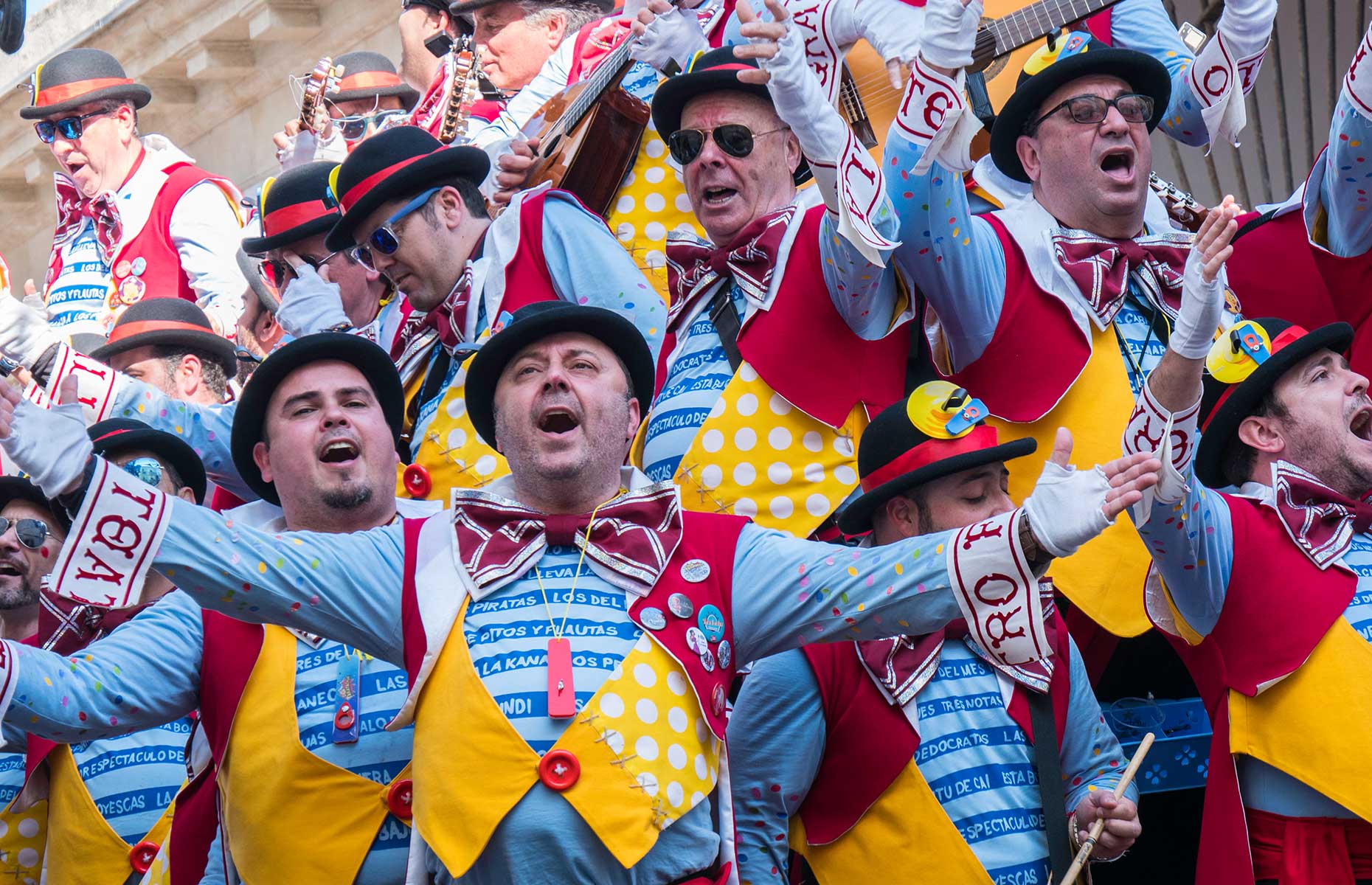 doleesi/Shutterstock
8. Get lost in the wilderness
The Donana National Park is worth swooping down to Cádiz for alone. Spain's biggest national park is a protected oasis with a global reputation that won it a place on UNESCO coveted World Heritage list.
It curls its unspoilt tentacles across a soaring landscape that takes in pine forests and sweeping coastal dunes. The park is alive with wildlife, everything from red deer and mongooses, through to soaring eagles and Iberian Lynx. The park's wetlands are a major stop off for migratory birds making the treacherous journey between Europe and Africa.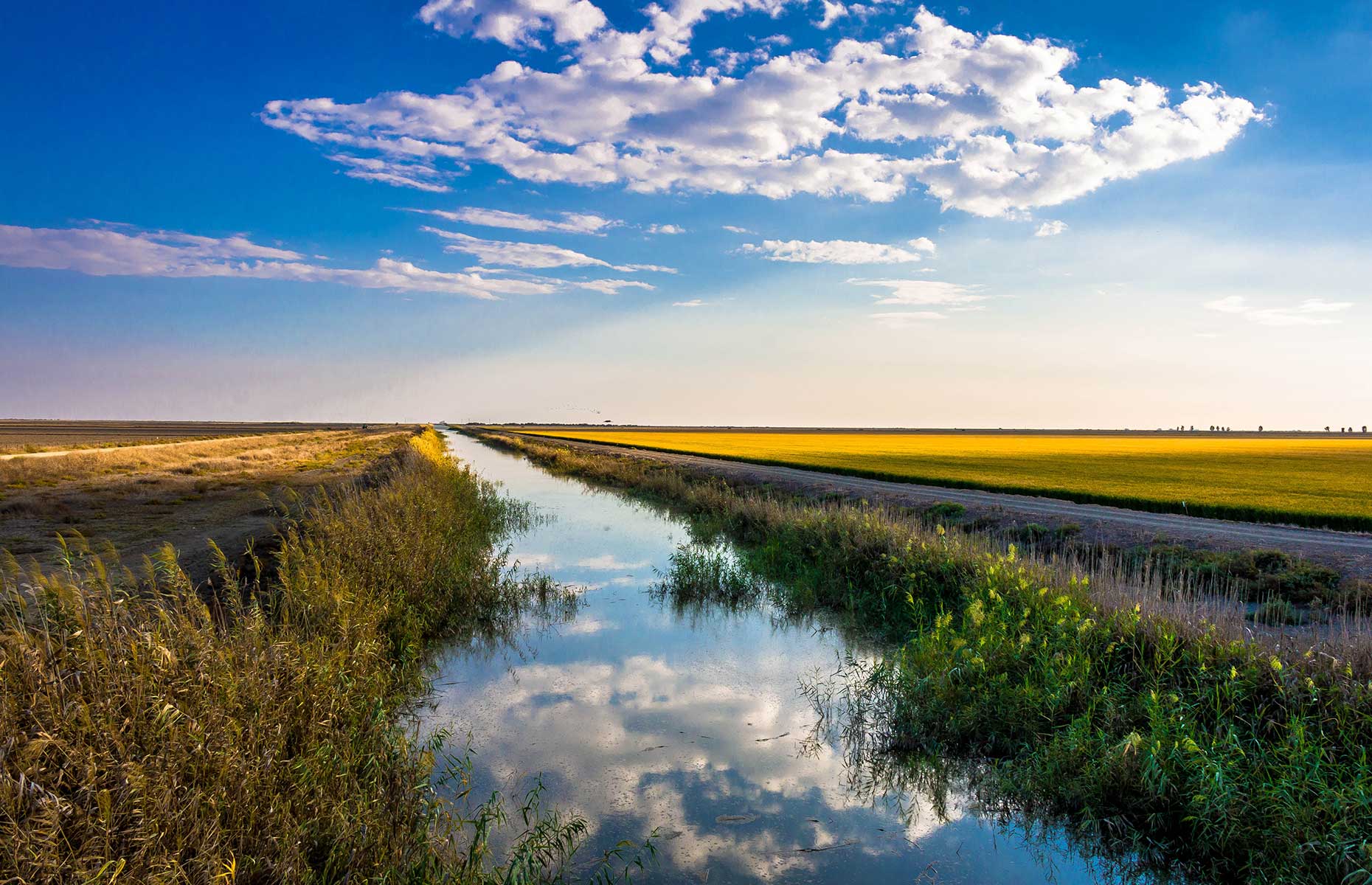 Stephen Butler/Shutterstock
Be the first to comment
Do you want to comment on this article? You need to be signed in for this feature