5 reasons why San Antonio should be your next US trip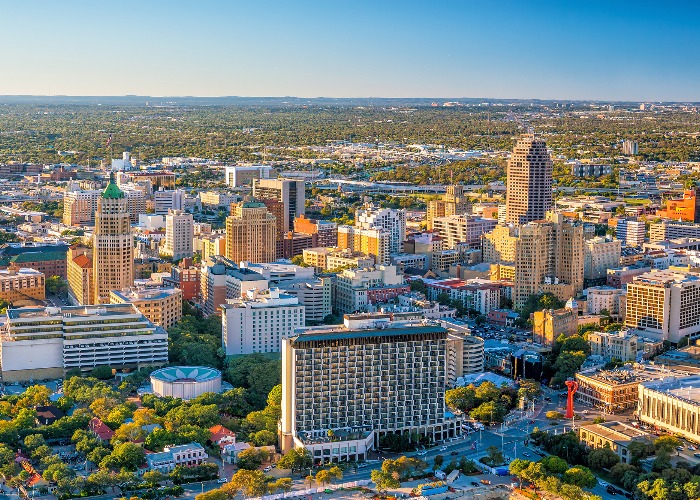 Cultured, cosmopolitan and laid-back, San Antonio has undergone a transformation in recent years. As it celebrates its 300th anniversary in 2018, Edward Aves discovers why Texas' most historic city is still a star attraction.
Summon a mental picture of Texas – big hair, big hats and big oil, or perhaps a parched, cactus-strewn desert landscape – and chances are it'll look nothing like San Antonio. Texas' second largest city after Houston, with the fastest growing population in the US, is a hard place to pin down.
It has a rich history: settled by Spanish missionaries in the 18th century, immigrants from all over the world have made the city their home ever since. This organic growth has lent it a pleasingly European feel, low-rise (for the most part) and pedestrian-friendly, best experienced along its attractive River Walk. Flanking the San Antonio River, the cobblestoned Paseo del Río snakes serenely through the city centre, overhung with lush cypress and oak trees and forded by cute stone bridges.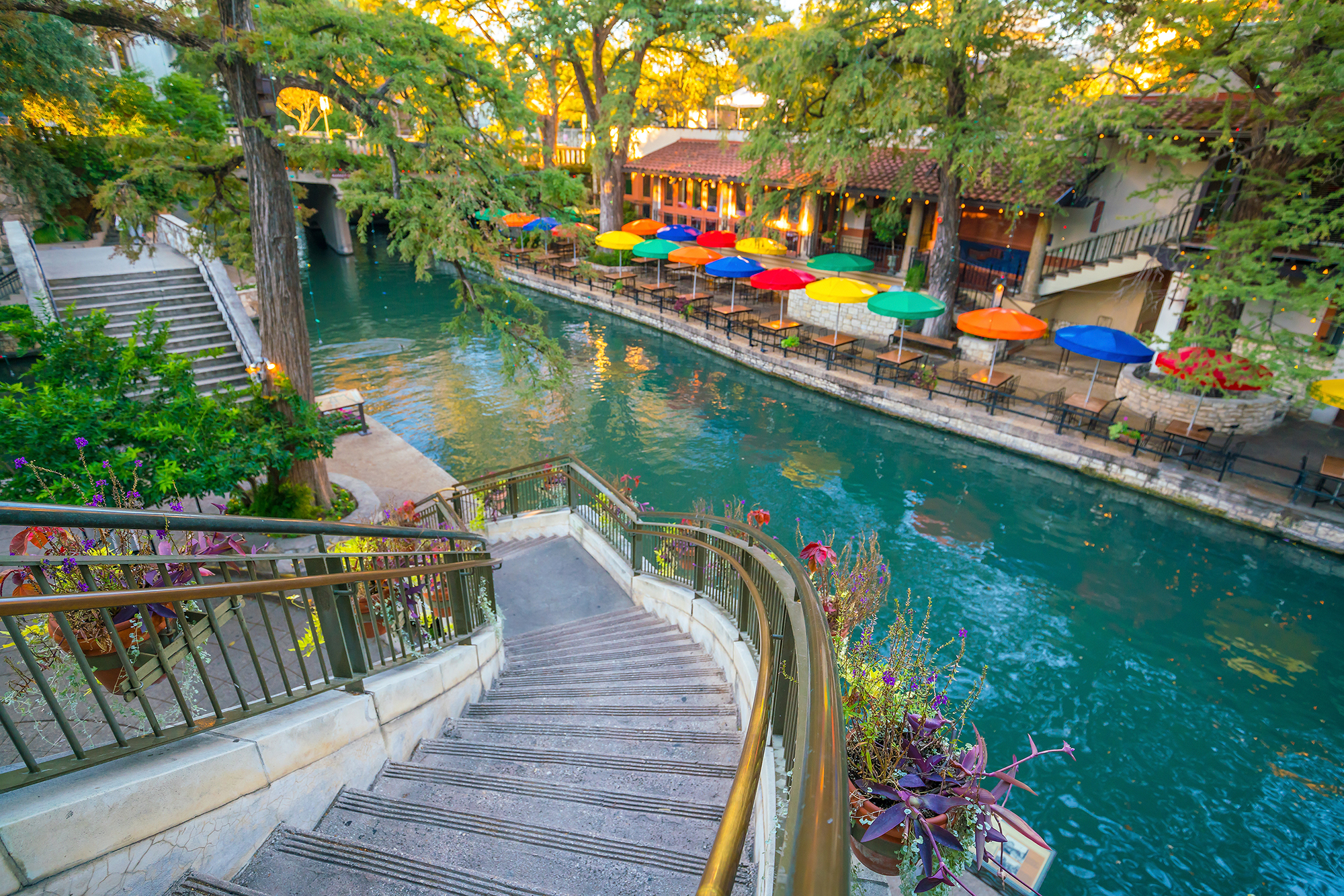 f11photo/Shutterstock
For the best that the city has to offer, though, venture beyond its touristy core to find formerly neglected areas transformed into vibrant neighbourhoods, revitalised museums and renewed historic sites. Here are 5 reasons why we think San Antonio should be on your radar.
1. Check out the up-and-coming foodie scene
San Antonio has always been synonymous with Tex-Mex cuisine but these days the city is branching out.
At the centre of the foodie revival is the Pearl, a former brewery complex a mile and a half along the River Walk's northern extension. The area has been transformed with over the last decade into one of the city's most vibrant quarters. The Saturday morning farmers' market feels particularly festive. Artisanal producers and street food vendors set up shop beneath the grand, Second Empire-style original brewhouse, now a spectacular hotel, while live bands play and margaritas flow.
Cured is one of the Pearl's hotspots, occupying the brewery's former admin building with a stylish industrial chic vibe. Top-class charcuterie is the order of the day here: check out the huge curing cabinet at the entrance where each piece is sourced from local ranches and aged for up to two years. Take your pick of the intense cured meats and trust the cheery, knowledgeable staff to navigate you through the creative menu of souped-up southern treats.
Other gems include The Granary, an imaginative take on a traditional Texan barbecue joint, and Southerleigh, which has brought brewing back to the Pearl, pairing a fine range of beers with a coastal-leaning menu. Vegetarians and vegans aren't left behind with Green Vegetarian Cuisine's offering of comfort food and salad bowls.
2. Get up close and personal with dinosaurs
Staring into the rheumy, implacable eyes of a T-Rex, it begins to dawn on you that The Witte Museum (pronounced 'Widdy') is no ordinary museum. Suddenly the beast lowers its head, bares its fangs and releases an unearthly guttural roar.
If you like your museums high on thrills, interactive and thoroughly entertaining, chances are you'll love The Witte. Established in the 1920s and revamped in 2017, this state-of-the-art museum is a fabulous compendium of artefacts, telling the story of Texas from prehistory to modern day with verve.
Beyond the dinosaur gallery, the South Texas Heritage Center may sound dry but the collection deftly knits together the complex strands of San Antonio's history with imaginative exhibits. Highlights include an evocative re-creation of the city's main plaza in the 18th century while 3D models of the state's varied fauna in the McLean Family Texas Wild Gallery, from bison to bears, will keep animal lovers of any age amused for hours.
3. Cycle to the US' newest World Heritage Site
Sparking an industry of Davy Crockett hats, Bowie (pronounced 'booey') knives and epic westerns, the Alamo – also known as Mission San Antonio de Valero – may be best remembered for its pivotal role during a particularly bloodthirsty episode of the Texan struggle for (short-lived) independence. But its historical significance dates back far longer.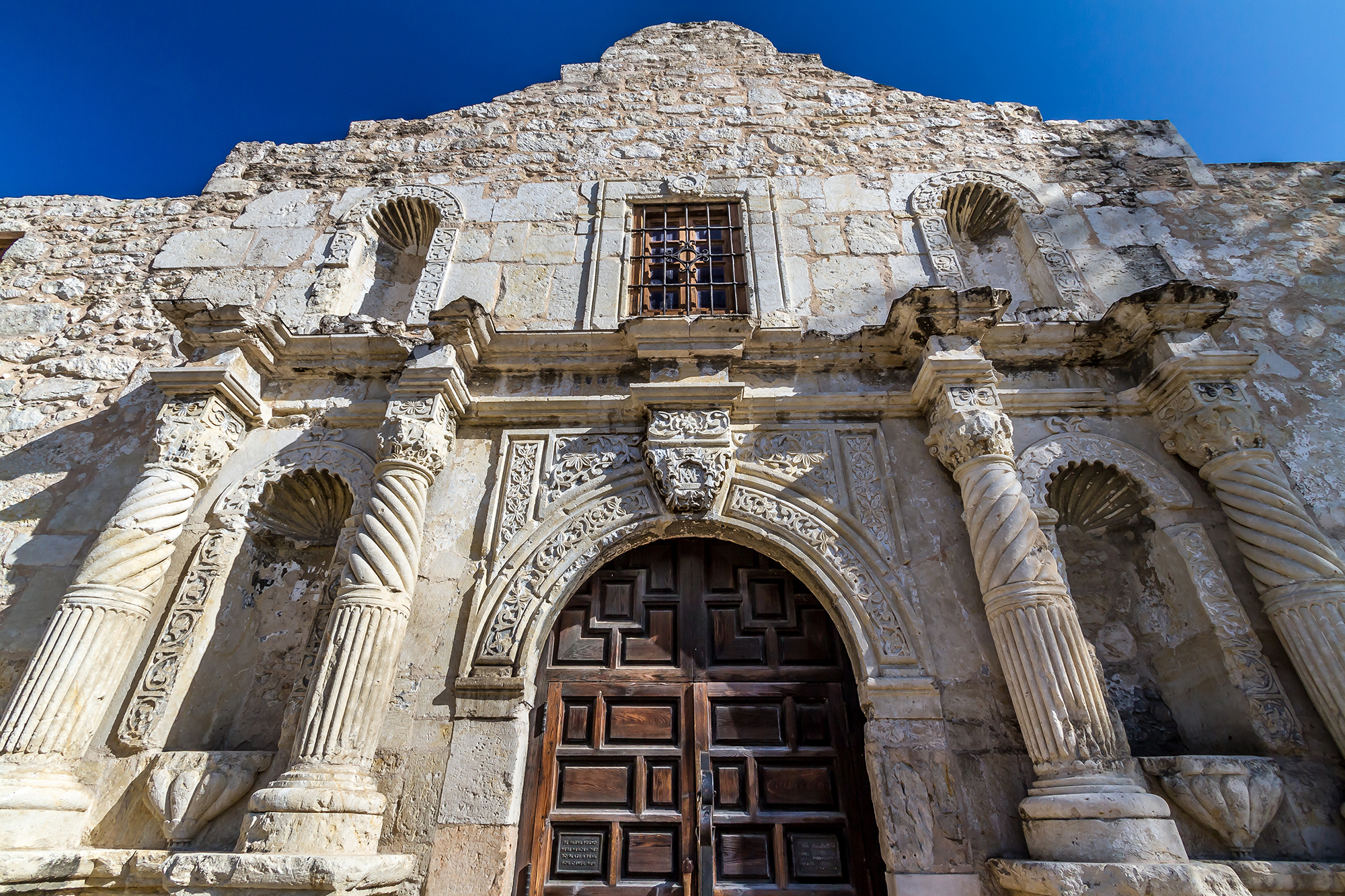 Richard A McMillin/Shutterstock
This was the first of a nine-mile chain of five Spanish religious missions that extends deep into the countryside along the languid San Antonio River. Inscribed by UNESCO in 2015, with the four outer missions protected as a National Historic Park, they collectively form the largest concentration of Spanish colonial architecture in North America.
Graceful and weathered, each with a distinct architectural character, and delightfully devoid of the Alamo's crowds, the missions are atmospheric destinations in themselves – and travelling between them along the recently unveiled Mission Reach is half the fun. This southern extension of the River Walk, planted with more than 20,000 riparian trees and shrubs, is perfect for leisurely cycling. Rent a bike from Blue Star Bike Shop ($20 per half day) or tap into the city's excellent bike share scheme. Cycles can be docked at each mission to avoid extra charges.

Inspired by Maps/Shutterstock
Start your exploration at the beautifully restored San José, largest of the compounds, and learn about the missions' significance on an insightful ranger tour. Each mission still functions as a living church: for a glimpse of San Antonio life well beyond the tourists, drop into San José's noon mass on Sundays when a mariachi band and choir hammer out rip-roaring tunes to a packed congregation.
4. Hang out with real cowboys and cowgirls
The starting point of the great cattle drives after the Civil War, San Antonio lays strong claim to be the birthplace of the American cowboy. You can learn all about them at the Witte and the first-rate Briscoe Museum of Western Art but drive out to the dusty Texan Hill Country outpost of Bandera, a town an hour west of the city, and you'll meet the real deal.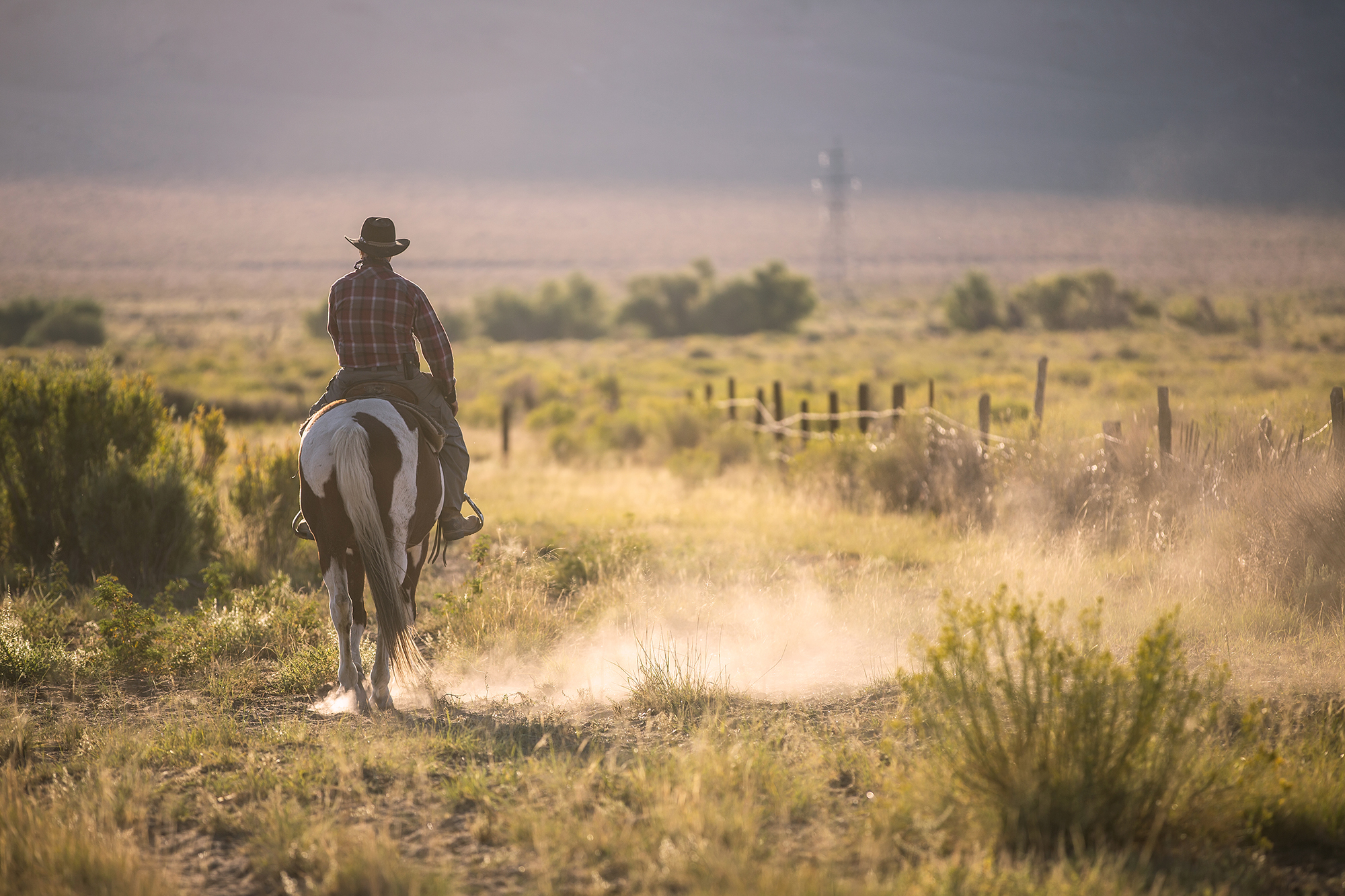 Alena Vezza/Shutterstock
Little more than a one-horse town with wooden shopfronts that look like they've barely changed since Wild West days, Bandera styles itself as the 'Cowboy Capital of the World'. Ten-gallon hats and skin-tight Daisy Dukes are standard wear, and entertainment revolves around weekly summer rodeos and a handful of old-fashioned honky-tonks. Head to the 11th Street saloon for their weekly steak nights: live bands get a good-natured crowd up and dancing and you can bring whatever you want to be grilled.
Before you leave, learn some cowboy skills yourself by staying on a folksy ranch. Set on 300 acres of hill country scrub crisscrossed with riding trails, homely Silver Spur Guest Ranch is one of the best. Saddle up for a morning ride beneath the shimmering skies and learn a few lasso tricks from the wranglers. By the time you join Pistol Packin' Paula – twice world champion gunslinger – for an evening hay ride to feed the longhorns, you'll be resisting the urge to channel Doris Day in a rousing chorus of Whip-Crack-Away!.
5. Experience different cultures
San Antonio is a city with a fascinating cultural mosaic. Stop by the Mexican market in Market Square where mariachi bars spill out on to the plaza or head eastside to the Carver Community Cultural Center which was founded in 1918 as a community centre for African Americans. Today, you can catch gigs or dance performances.
Visit the University of Texas's Institute of Texan Cultures in HemisFair Park for an absorbing series of galleries recounting the immigrant experiences of the many ethnicities that make up modern-day Texas. Every June, the campus explodes into life during the Texas Folklife Festival, celebrating the music, dance and food of more than forty cultures from Syrian to Congolese.
For more information see visitsanantonio.com and traveltexas.com.
Be the first to comment
Do you want to comment on this article? You need to be signed in for this feature