Tried & tested: Camptoo campervan rental review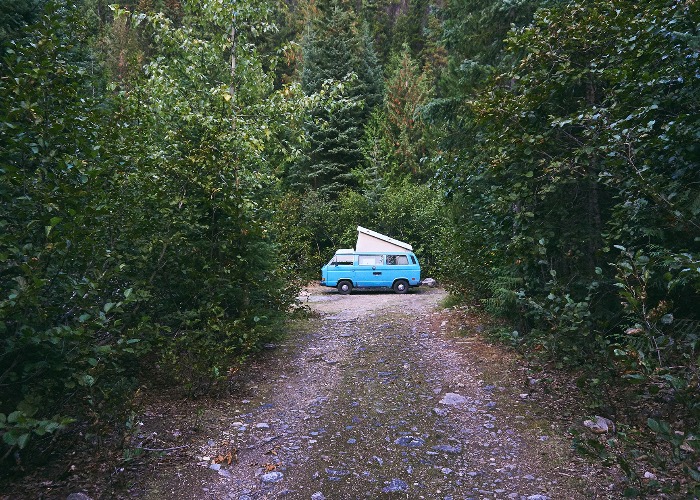 Nothing rivals the freedom of having a home on wheels and a new peer-to-peer booking site in the UK is making it even easier for Brits to take to the open road. We tested out Camptoo in the backroads of Cornwall, here's our review.
The idea of driving all day, stopping off for picnics or to admire the views, then settling down to sleep wherever you end up is one of the most romantic travel dreams. The freedom, spontaneity and simplicity of life on the road is something most of us have probably dreamed of experiencing.
Campervanning, though, often comes at great cost for wannabe nomads. Hire a camper or motorhome from a UK city or your local airport and it's likely you'll be stuck with a minimum seven-night hire at a costly £150 a night. A week away can cost upwards of £1,000 before you've even factored in petrol, campsites and supplies.
Enter Camptoo: a sharing economy platform that allows travellers to hire other people's campervans. Launched in the Netherlands in 2014, this year they've branched out into the UK to offer Brits access to 1,500 vans across Europe. There are even vans available in Australia for those planning trips Down Under.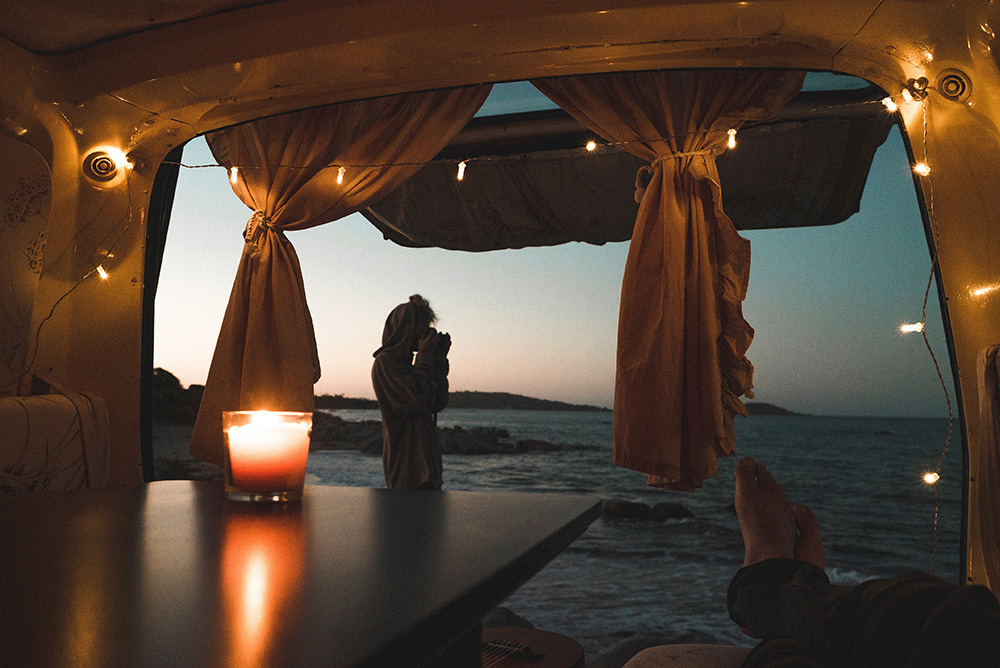 Unsplash
The service promises a simple booking platform, flexible dates and a cheaper alternative to traditional campervan hire. But how does it really stack up? We took a test drive on the alarmingly tight lanes of Cornwall to find out.
How does it work?
Like any accommodation booking site, Camptoo has a simple search function that allows users to search by location, number of travellers and dates. You can choose to make your dates flexible if you're not fussed about the specifics, and locations can be as vague as the country you're travelling in so you can see all the vans available across a wide area.
After the initial search, you can filter results by vehicle type, those with a drop-off service and gear type (manual versus automatic).
Once you've found your ideal van, it's not quite as simple as booking immediately. You submit a non-binding request to the owner, who will confirm whether or not those dates are available, and eventually you confirm the booking once all the details are worked out.
You'll need to complete an application and upload your driving license to verify the reservation, then provide a 50% down payment. The entire balance must be paid at least eight weeks in advance of the reservation.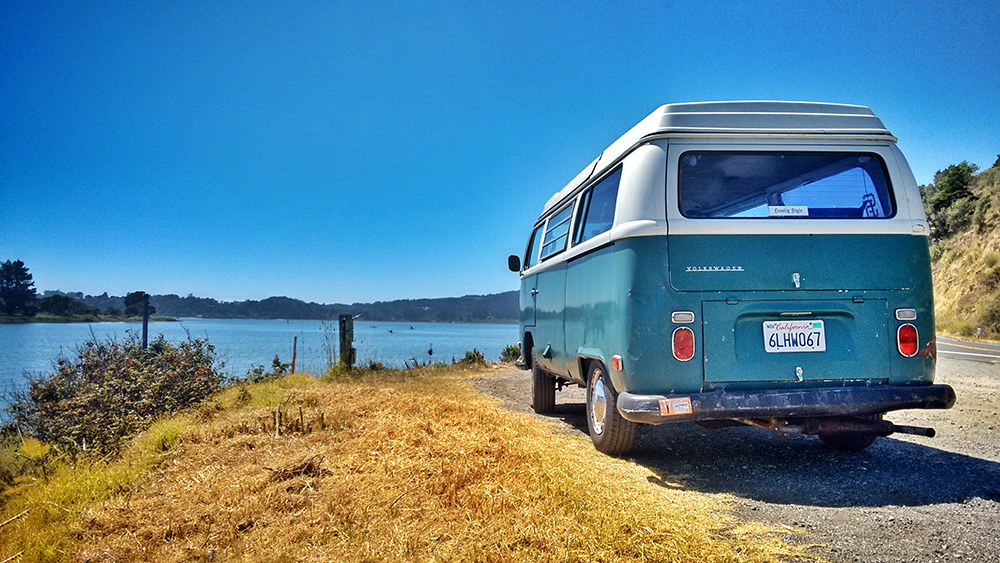 Unsplash
What kind of campervans are available?
The joy of using Camptoo over a traditional campervan hire service is the variety of the vans on offer. You'll find full-blown caravans you can attach to your own car, entire motorhomes, mini VW campers and even converted vans.
We rented Freddy – a converted Ford Transit van with Tardis-like properties. He had a shower, toilet, seating area that converted into a double bed, a gas hob, fridge and even a TV. It was like having a home on wheels.
Our host Iva was responsive and extremely accommodating, offering bed linen, camping chairs and plenty of recommendations for routes and campsites across Cornwall. On arrival, we had a full rundown of how to use Freddy's utilities and Iva provided a full manual for troubleshooting later on.
How much does it cost?
Owners set their own rates, which means cost varies. But one huge benefit is that you'll often find there are discounts for longer rental periods.
One thing to note, though, is that many vehicles require a 'bond' or deposit to be put down before the rental begins. This can be anything from £1 to £1,000 depending on the host's terms, and is refunded once the vehicle is back with its owner in good condition.
Is it safe? What about insurance?
Camptoo provides a standard set of terms and conditions for both traveller and host. Some hosts may have additional terms and conditions, if so this is mentioned in their listing. Before confirming your reservation, you can ask for additional information up front via the website's messaging platform. You'll just need your usual travel insurance, vehicle rental is covered for all vehicles.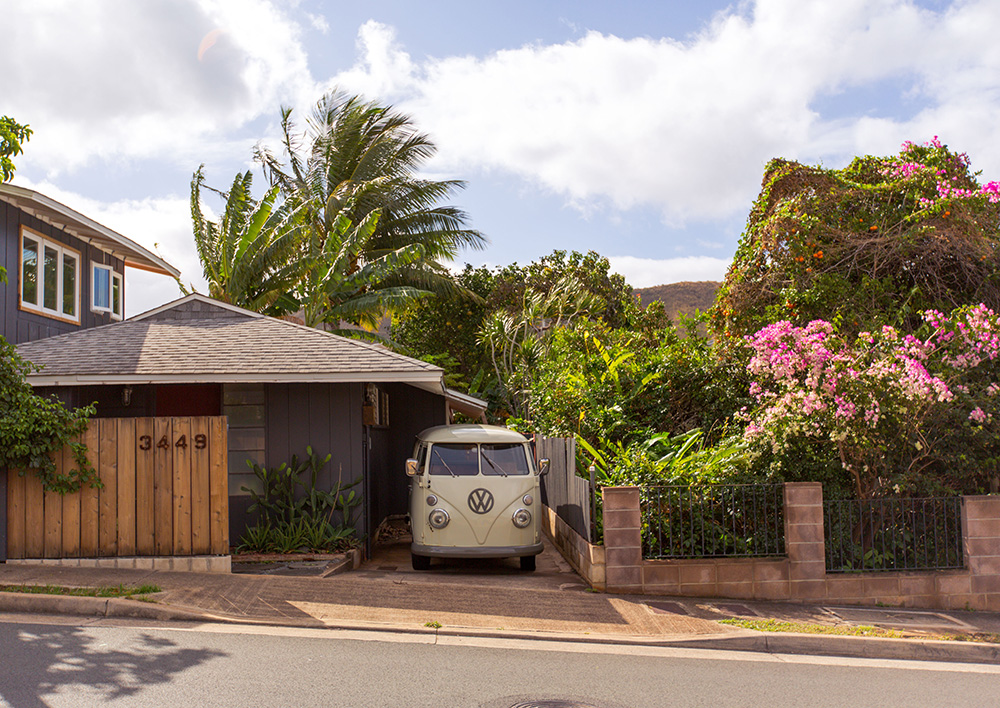 Unsplash
5 campervan tips for first-timers
If it's your first time renting a campervan, here are a few things to bear in mind before you hit the road:
1. Choose your roads wisely
As beautiful as St Ives is, the last thing you want is to be reversing through its tiny, winding lanes in a cumbersome campervan (trust me, I speak from experience). Unfortunately, there's no setting on Google Maps that'll ensure you avoid such instances, but a "main roads only" setting on a sat nav might do the trick. Otherwise, examine your route carefully before setting off, and when technology fails you, use a good old road map.
2. Practice makes perfect
If you've never driven a wide vehicle before, you might want to spend some time practicing before doing any long journeys. Find a quiet car park – an industrial estate on the weekend is ideal – and get used to the size of the van you're driving.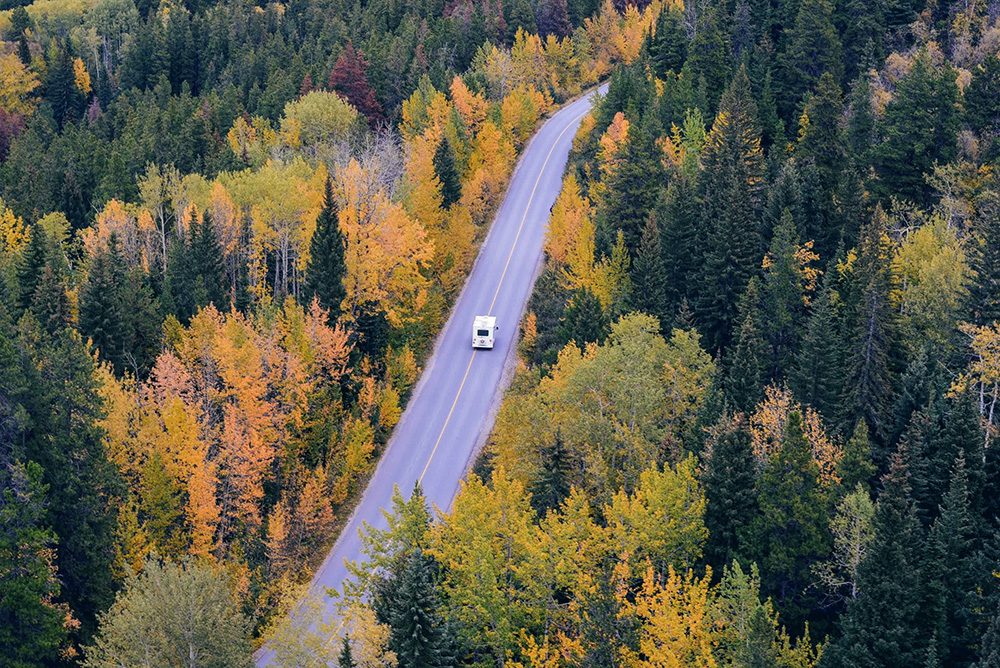 Unsplash
3. Take your time
The joy of being on the road is that there's no need to rush, and it's highly likely you won't be going anywhere too fast in such a large vehicle. Allow plenty of time to get between places or even just to set off from the campsite in the morning. Factor in time for converting the bed back to its daytime arrangements, washing up or emptying the toilet if you have one on board.
4. Know the local rules & regulations
While the idea of pitching up wherever you end up might be the dream, unfortunately it's not always the reality. It's illegal in much of the UK to sleep in your campervan on public land, so don't get caught out by stopping overnight in laybys or on the side of the road. Instead, book a campsite in advance to ensure you've got somewhere to sleep.
Alternatively, you can try your luck at a local pub. Often, if you promise to eat and drink at their establishment, they'll be open to you using the car park to overnight in.
5. Don't plan too much
The main joy of being on the road is the flexibility. While you might need to book campsites in advance, there's no need to fill all the gaps in between with grand plans. Instead, plan a vague route from A to B, then see what takes your fancy along the way.
The 'explore' function on Google Maps offers highly-rated suggestions for breakfast, lunch, dinner and coffee nearby. Or you could play road roulette and just follow the brown road signs that indicate tourist attractions across the UK.
Read more:
How to plan an American road trip >
Be the first to comment
Do you want to comment on this article? You need to be signed in for this feature