8 tips & hacks for your beach holiday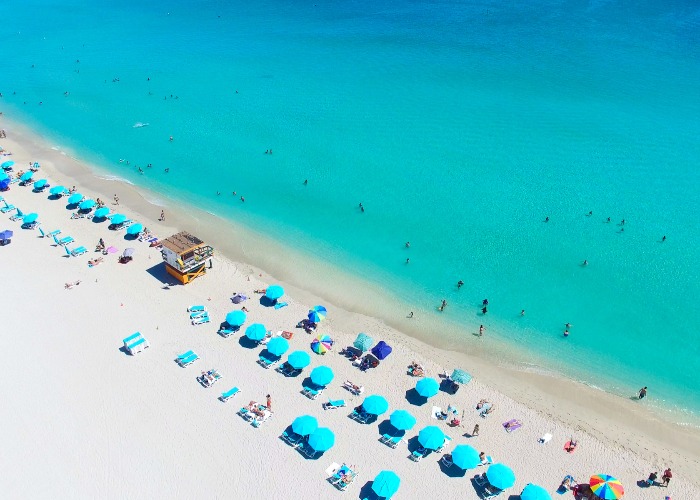 Beaches are nature's way of giving us a time out. Whether they're glorious sandy stretches dotted with drooping palm trees or have turquoise waters lapping smooth pebbles, they were designed to be lounged on.
Yet, if we're being honest, a trip to the beach can also be a bit of a faff. Sand has a way of getting into every crevice and somehow the experience is often nothing like the perfectly posed, suspiciously elegant travel shots you see in magazines. But fear not: we've got some top tips to help you become a beach-going pro.
1. Choose the right beach destination for you
Beaches come in all shapes and sizes. You've got everything from dreamy platinum shores to black-sand bays and pebbly coastlines to choose from. Throw in the different conditions – from rocky and windswept to calm and warm-watered – and it's easy to see why picking the right destination is the single most important part of planning your beach break.
On top of this, you need to know when to go. It's no use looking for those long, sunny days in Goa in July, or thinking the water off Croatia will be inviting in January. There are many factors to consider, so it's best to work out what you want, and then set about finding the right beach at the right time for you – our friends at Weather2Travel have a great planning tool.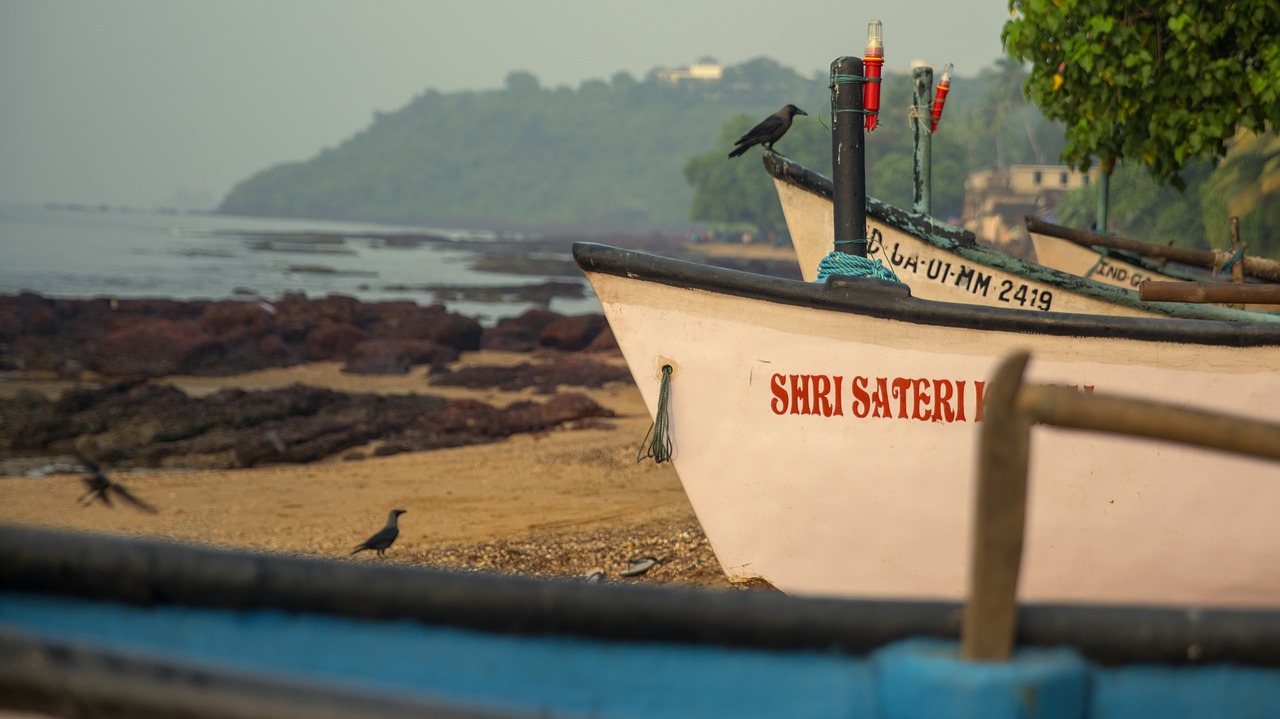 2. Perfect your beachwear
Bikinis are excellent for sunbathing. But if you're planning to tackle any water sports or entering an area with powerful waves, you might want to consider a rash vest or swimming top.
This specially designed type of t-shirt helps protect skin from the elements, including the sun, whose UV rays are magnified when you're in the water. If that's a step too far, your standard t-shirt is also a good layer of defence against agonising sunburn, especially if you're snorkelling.
Also, think about your feet: whether you go for waterproof flip flops, jelly shoes or proper beach shoes, you'll be glad of the extra support, especially if you're exploring a pebbly, coarse or scorching-sand shore.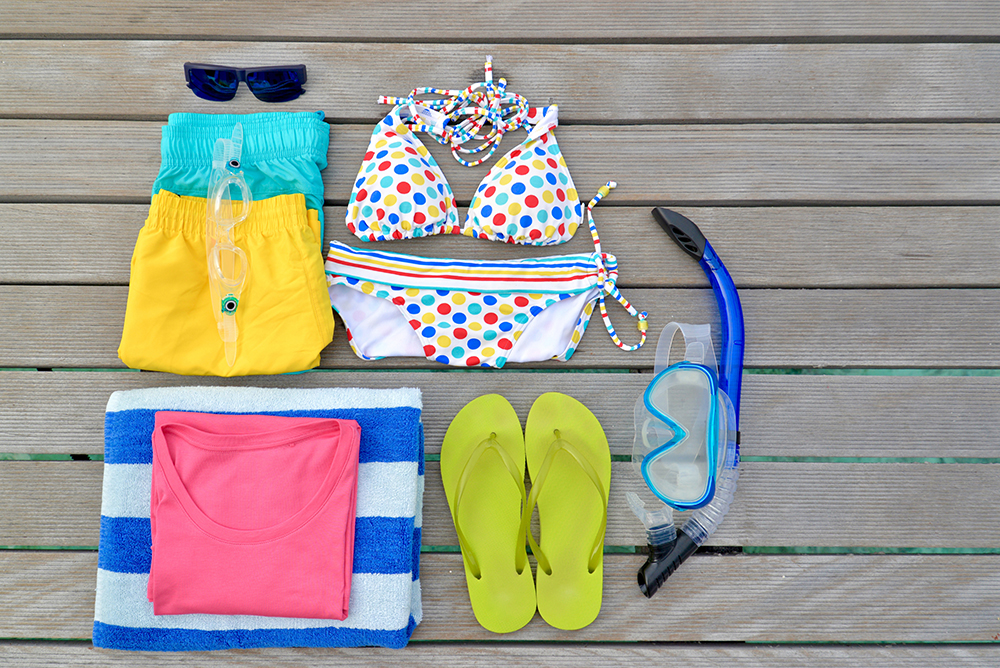 niradj/Shutterstock
3. Take the right lotions & potions
First up is the all important sun cream. While the strength of the sun varies depending on where you are – the closer to the equator, the stronger the sun's UV rays – always take a good SPF with you. Ideally choose one that's water resistant, and remember to reapply regularly.
Consumer guardian Which? rated Lidl's bargain-friendly Cien Classic Sun Lotion as a 'Best Buy', so there's no excuse for not playing safe in the sun. A cooling face mist is also a quick fix for hot, dry skin.
Sandflies are omnipresent at the beach, so pack a repellent to help stave off unwanted insects. As a backup, come prepared with your bite cream to take the sting out of any nasty nibbles.
And who knew that talcum powder had magic powers, too? Avoid the never-ending task of brushing sand off damp skin by sprinkling yourself in talc to release the grains. It works by removing moisture, allowing the sand to miraculously fall free.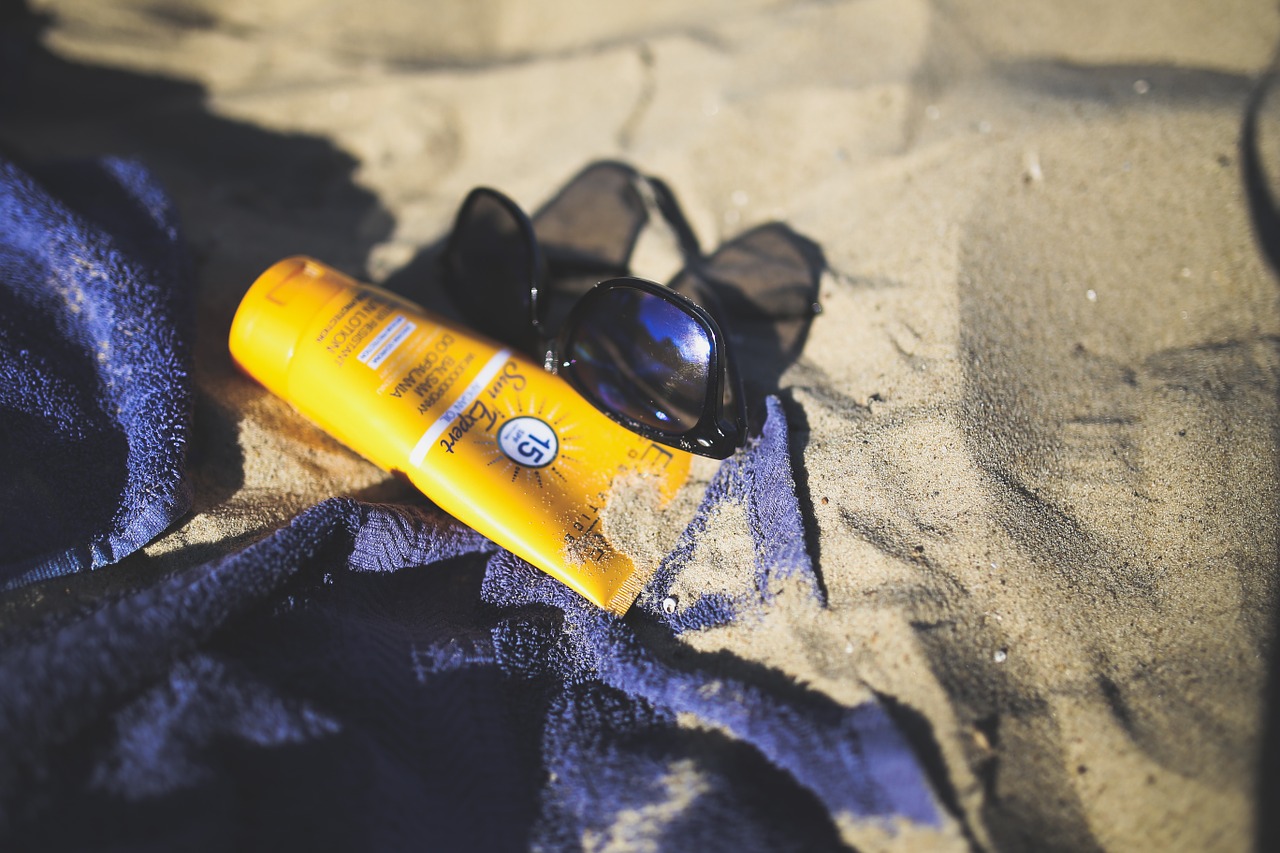 4. Set up a sand-free camp
The basis of any good beach camp has to be the sand mat – or, more accurately, a sand-free mat. This one from CGear is a top buy – it uses layers of mesh to trap and push out sand, while stopping it from coming up from beneath.
Top this with a microfibre beach towel. Dock and Bay's are a great bet: choose from classic stripes and jazzy patterns safe in the knowledge that they pack small, dry quickly, and sand can't stick to them.
Looking for a little extra comfort? Take a yoga mat for added cushioning under your microfibre towel.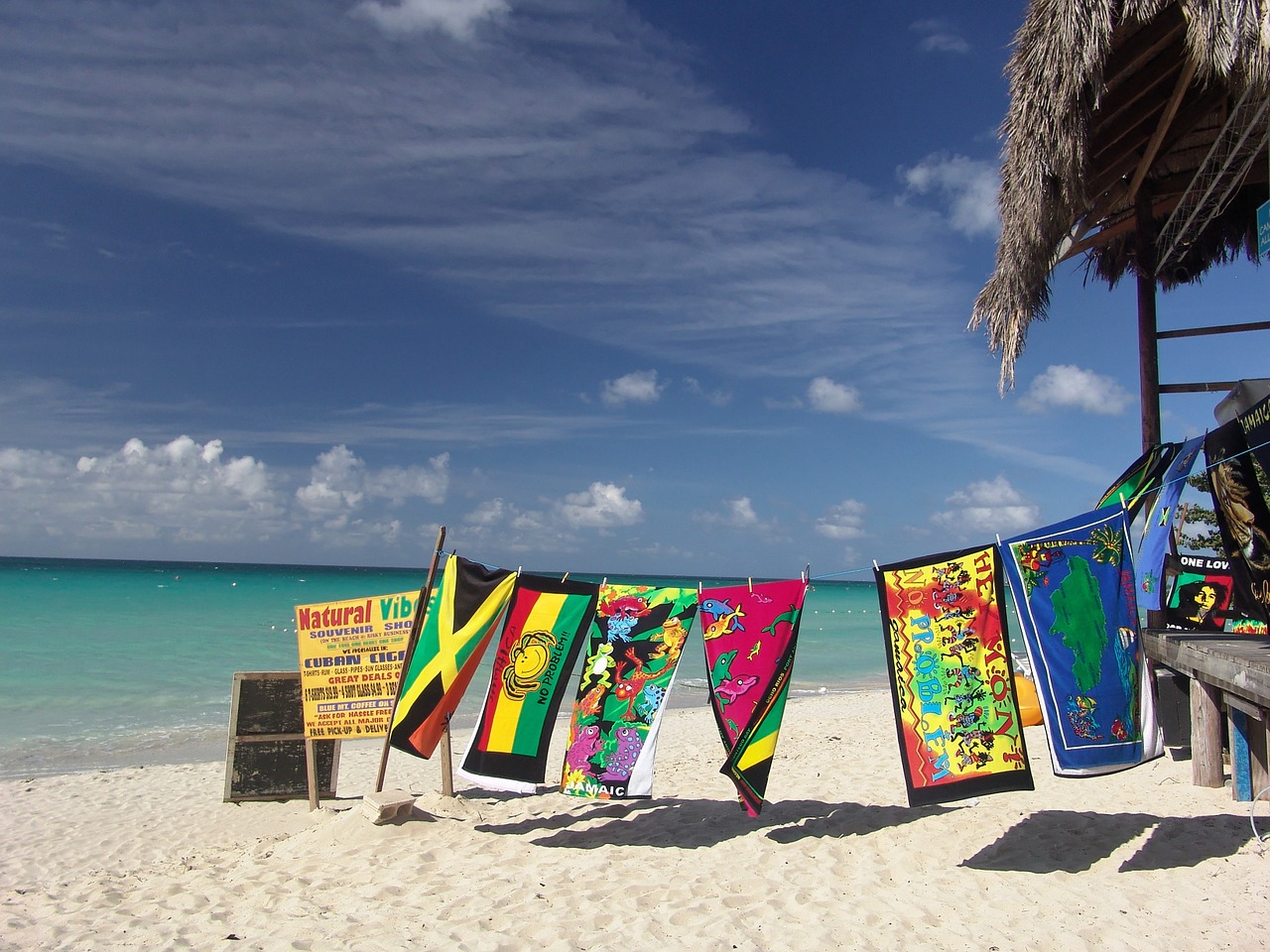 5. Secure some shade
Whether you're travelling with children or not, no beach camp is complete without some shelter and shade. Aside from the danger of burning, things can get hot and uncomfortable – not to mention the fact it's near impossible to read a book in blazing sunlight.
Consider a tent for extra protection. Skincom's beach tent offers UV protection and lets you decide if you want only a little shade or the full beach-tent experience.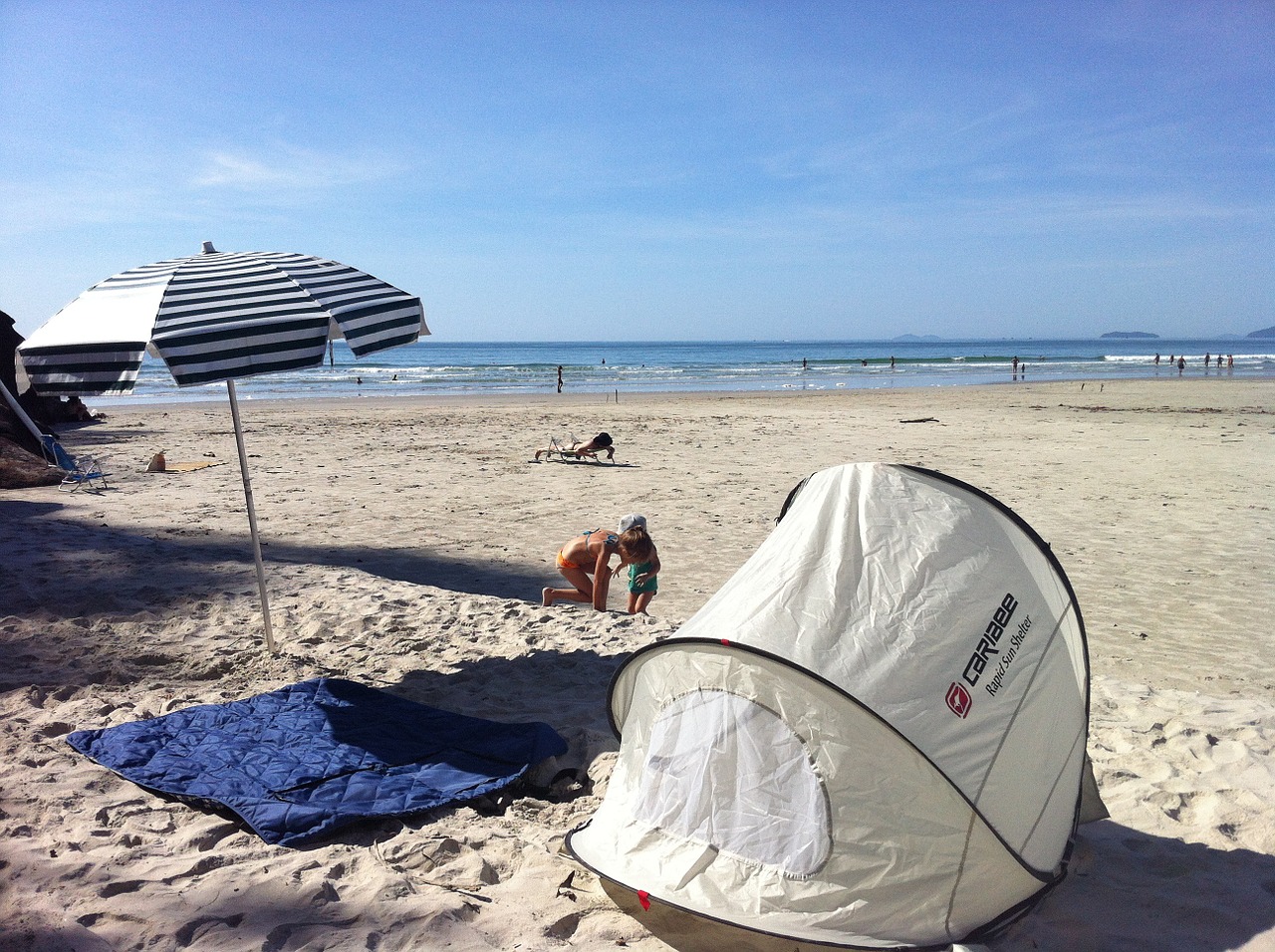 6. Set the scene
Complete your set up with a few simple added extras. First, get your tunes on the go with a waterproof speaker (being considerate of those around you, of course). Our favourite is Wonderboom by Ultimate Ears – it can float and is easy to wipe clean should it get a little sandy.
For a budget-friendly feast, you can't go wrong with a bucket BBQ – just remember to take charcoal and light it up responsibly. Alternatively, Calor's Mini-BBQ is a great gas option that's easy to carry and includes its own chopping board.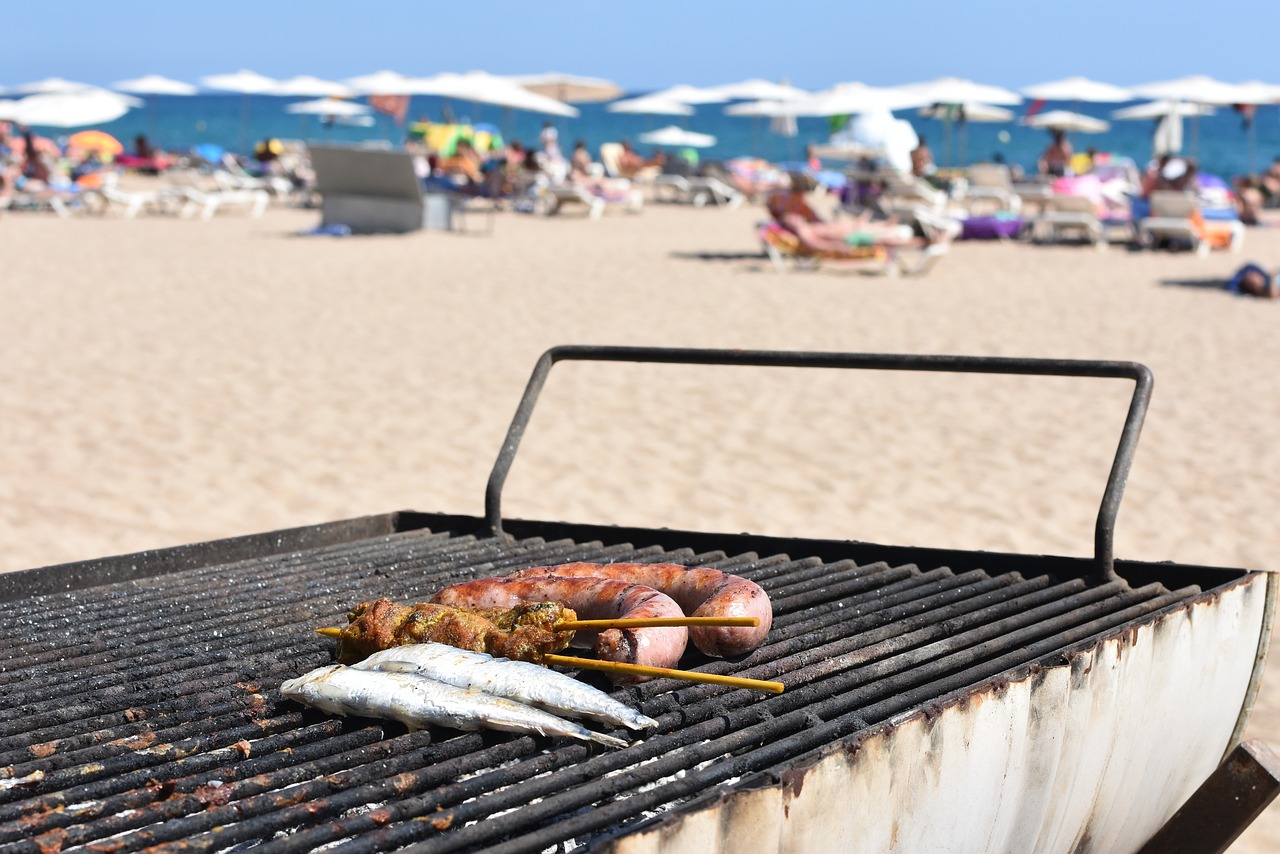 7. Waterproof like a pro
There's nothing worse than that moment when you're about to run to the sea – but you realise you can't abandon your belongings. Bring a dry bag and leave those worries behind. Travel favourite Osprey has a good selection of sizes and colours to choose from.
It's also worth investing in a waterproof phone case, so you can snap your seaside adventures. We recommended the offerings from aquapac. Or if you're fine to splash some extra cash, get yourself a waterproof GoPro and let the footage fun begin.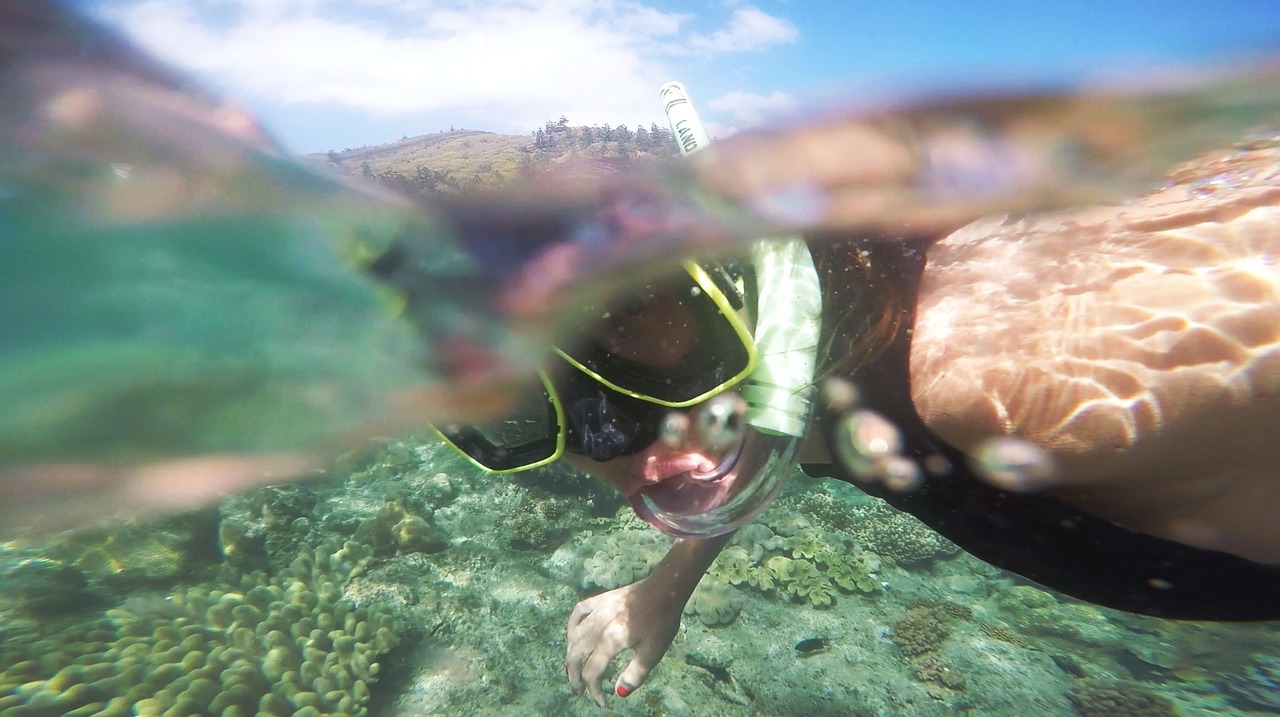 8. Be sea savvy
Last, but by no means least, be safe at sea. Many popular beaches around the globe have lifeguards and safe areas for swimming, but there are also many delightfully quiet, unserviced beaches that you may want to venture out to.
If you're planning a day at a secluded stretch of the coast, it's always a good idea to speak to locals in advance and gain knowledge about when and where to swim. Bolster this with sea-savvy skills like knowing how to spot a rip current and what to do in an emergency in your specific destination. You're then near guaranteed a stress-free day you'll remember for all the right reasons.
Be the first to comment
Do you want to comment on this article? You need to be signed in for this feature