What a carry on: in praise of the checked bag
Fed up with cramming your holiday packing into one tiny bag? You're not alone…
Despite promising myself that this time it will be different, the night before a flight you'll find me in a state of chaos. At 11pm – with roughly three hours until the alarm goes off for that budget airline flight – I'll be wrestling with some big dilemmas about how to save space in my cabin-sized suitcase.
"If I saw the handle off my toothbrush, will that free up enough room for an extra pair of tights?" and "Can I get away with just a shampoo and not take a conditioner?" are things that race through my mind.
The stress of stuffing just a few days of clothes, toiletries and gadgets into a suitcase that usually has to weigh around 10kg is sure to leave me sweating before I've even seen a hint of sun.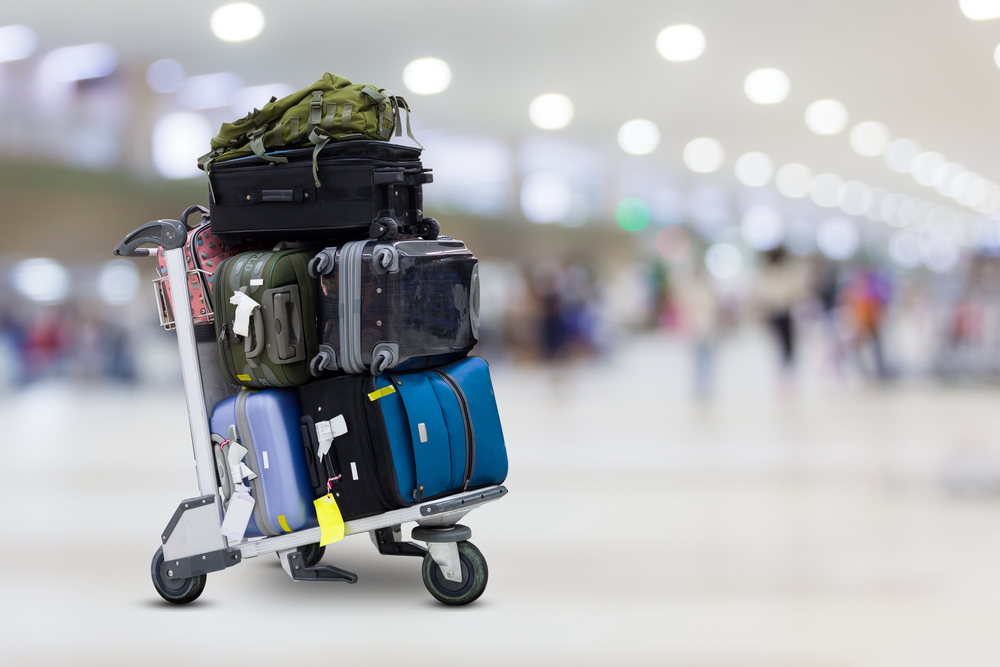 sumroeng chinnapan/Shutterstock
And recently, flying with only a tiny wheelie-case feels like it's got a whole lot harder. Back on 15 January 2018, Ryanair changed their cabin baggage policy. Everyone can bring on a small handbag, but you're only guaranteed your larger bag will get in the cabin if you stump up an extra £5 for so-called 'Priority & 2 cabin bags' booking. If you don't, you'll lug your case through the rigmarole of airport security, only to have it removed at the gate anyway.
It's a similar story on easyJet. There's no weight restriction for your one cabin bag (it must be under a certain size though, see here for details) but if you want to bring two bags on, you have to be an easyJet Plus cardholder.
One too many packing fails
But it's not just the airlines' policies, it's me too. Back in 2008 when the cabin-baggage only concept started taking off, I was thrilled. I'd happily shovel my favourite pair of comedy-stripy trousers from a market in Zanzibar into a rucksack and that was me sorted for a week.
But times have changed. I'm 36 now and I don't pack light. I don't want to leave home without my straighteners, hairspray and a couple of just-in-case warm jumpers (yep, even if it's going to be 27°C). I'm often travelling for work too and I want to be comfortable and smart, rather than turn up for meetings abroad looking like I'm auditioning for Shameless due to another mismatched packing fail.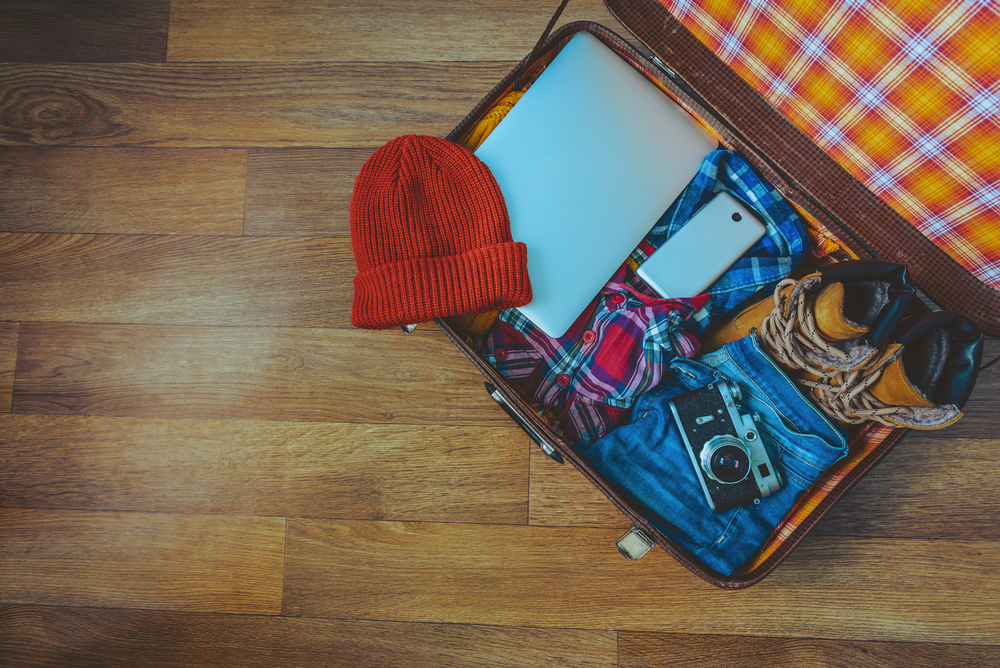 Vera Petrunina/Shutterstock
And because the rules and regulations of cabin baggage are frankly baffling, whether you're flying short or long haul, or with a budget airline or not, I've started simply checking in my big bag. For me, it's worth the extra £25 or so to be able to sling everything into a slightly larger case without the folding, rolling and consideration that mini-luggage requires.
Who can fit all their toiletries in those tiny bags anyway?
Thanks to the liquid restrictions, airport security departments around Europe now have stockpiles of my mini shampoos and toothpastes that won't quite squeeze into those stupidly-sized plastic bags. The result? Airside panic-buying of tiny toiletries that cost £££s, not to mention the sheer waste of resources and plastic involved. I can easily spend £20 in Boots once I've gone airside on products I've already got at home.
Before one early flight back from Stansted recently, I burned off more calories than a gym session as I wove through an armada of cabin bags snaking their way towards the gate. Nobody needs a 6.45am cardio session. Not when you've been up until 2am packing, anyway.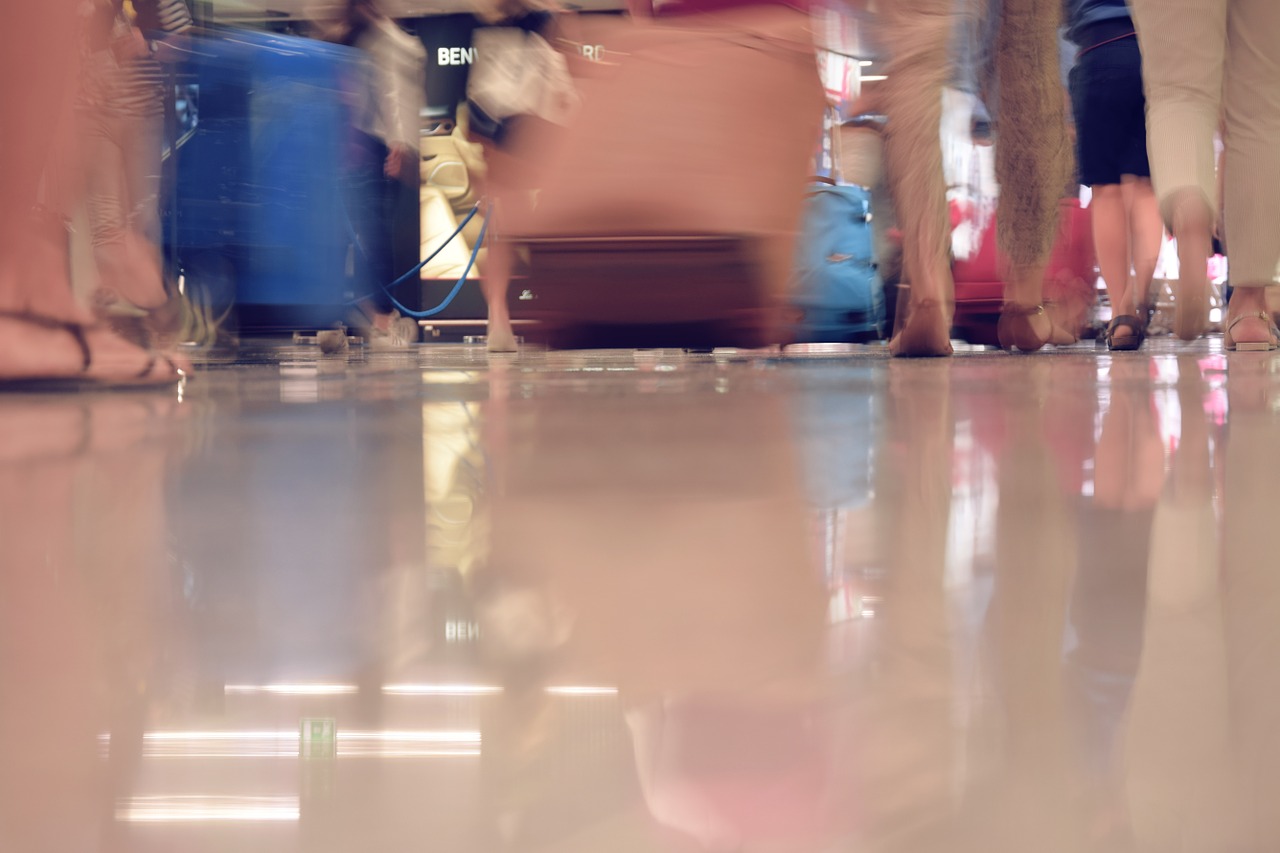 I've lost count of the times I've seen people trying to the cheat the system, causing serious arguments at the gate too. It turns out it's best not to try and hide an extra shoulder-bag under a long coat. The ground staff have seen that 'trick' once or twice before and it doesn't end well. So while Twitter is awash with complaints from angry travellers furious with airlines, it's not nice for their hardworking staff forced to calm angry passengers.
Slash the stress and check it in
The point of airlines asking customers to bring cabin baggage was never just to save costs, but turnaround times at airports too, therefore increasing the chances of a flight taking off on time. But so many of us now take bags on board the opposite is true. The Krypton Factor-like faff of fitting luggage into overhead lockers isn't a time-saver and is often the cause of delays. And if you're flying Ryanair, bringing your bag to the gate likely won't save you time at baggage collection when you get to your destination either.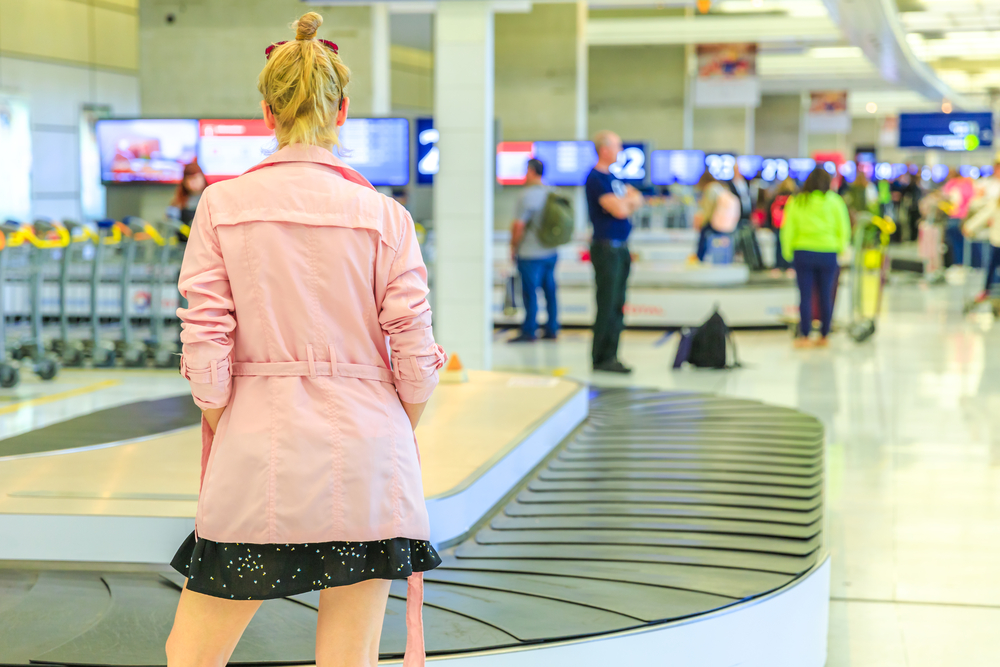 Benny Marty/Shutterstock
Anything that makes travelling easier has to be good. And some airlines and airports are going the extra mile. The other week at Vienna airport it was easy to self-check in my mid-sized hold luggage. I printed a label, attached it to my bag and it was whisked away on a conveyor belt. It left me zipping through security without my blood pressure rising about having my shampoo taken off me.
So next time you're booking a flight, don't gloss over the book-a-checked-bag section. If we all start boycotting the sneaky extra charges and draconian hand luggage rules, it might just make the airlines think twice.
Be the first to comment
Do you want to comment on this article? You need to be signed in for this feature