Vibrant Valletta: what to see in Malta's capital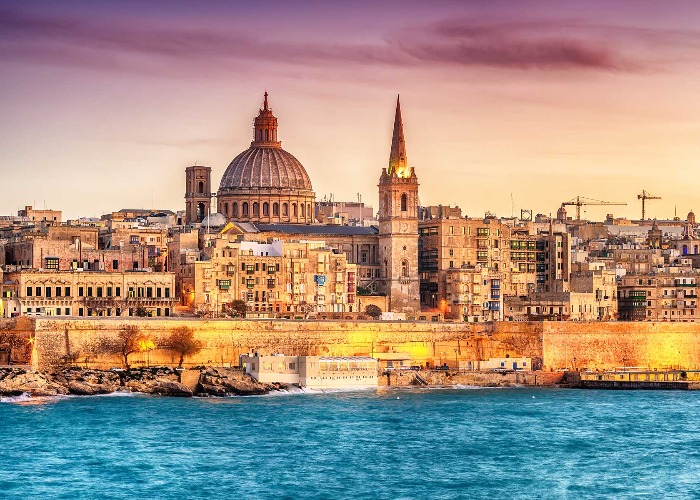 A three hour direct flight from the UK, Valletta's a bit further than your typical European mini break, but it's very doable as a long weekend. Here are our top tips.
Given its strategic position in the Mediterranean, Malta has been inhabited, governed and fought ­over by many, including the Phoenicians, Ottomans, Romans and British. As a result, you can be wandering around the island's centuries-old fortified walls in the morning, eating in an upmarket Italian restaurant for lunch, and checking out the gold, Baroque interior of the city's Catholic cathedral in the afternoon.
Mined by architects over the centuries, the rich limestone rock on which Malta sits has given the entire capital a silken, magnolia sheen. Long recognised by UNESCO, Valletta's status as European Capital of Culture in 2018 wasn't a day overdue.
Here's what to do on a weekend in Valletta.
Friday
Check into: 10 Strait Street. It's hard to believe that this quaint, cobbled street of grandiose limestone properties was formerly a red light district where women greeted newly arrived sailors. 10 Strait Street has sumptuous high ceilinged, split-level apartments that feel more synonymous with the upper classes.
The bathtubs are big enough to have a party in, and with great kitchens and palatial sitting rooms you might just be tempted to stay indoors all weekend. Don't, though: right in the heart of Valletta, there are restaurants, bars and shops on your very doorstep, as well as all the major historical and architectural gems.
Catch the sunset: at Upper Barrakka Gardens. Head up to the city's fortress walls next to Fort St Elmo and the National War Museum and wind your way around to Upper Barrakka Gardens. With views over to Fort St Angelo and Birgu, known now as Vittoriosa, you'll find yourself among courting couples and possibly even a wedding party, taking snaps between the colonnades that frame the glorious view.
There may even be a gun salute from the Saluting Battery on the terrace below – these were once used to welcome visiting naval vessels and are still fired regularly.
Dine at: The Harbour Club. Save your legs and a bit of time by taking the adjacent lift down to the Grand Harbour waterfront. Eat at The Harbour Club for dishes like risotto with butternut squash, chèvre cheese and rosemary froth or sous-vide corn-fed chicken, spiced chickpeas and chorizo.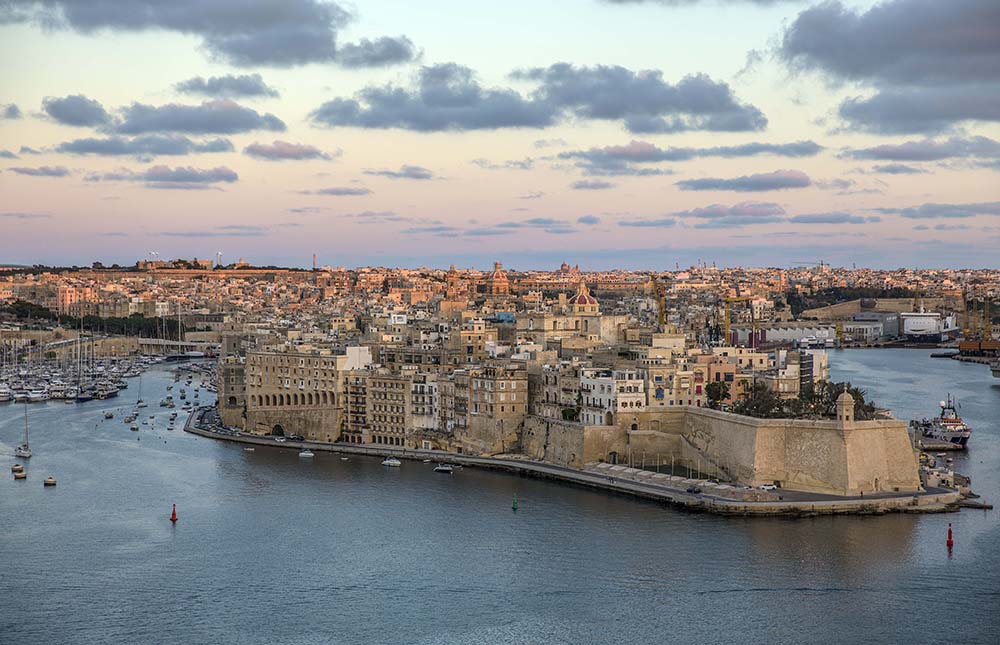 Nori Jemil
Drink an Aperol spritz or bellini – cocktail hour has a distinctly Italian flavour in this part of the Med. You can also bar-hop along the waterfront – there are many here to choose from, all looking out onto the water – though, be warned, visiting cruise liners may block your view.
Saturday
Get breakfast at: Caffe Cordina. Set in an old palazzo on Valletta's main thoroughfare, Republic Street, Caffe Cordina is the place to meet. It probably hasn't changed much in style since Cesare Cordina started his business in Malta in 1837.
Facing Piazza Regina and the Biblioteca, the terrace is a popular place to sit under white parasols and take some shade. Inside though, a vaulted ceiling is lovingly covered in paintings by Giuseppe Cali, a renowned Maltese artist, and embellished with colourful glass chandeliers. Caffe Cordina retains the romance of a bygone age, and you might just want to keep popping back for a coffee or gelato during your stay. A sticky pastry for breakfast feels just right here, but there's a varied menu to choose from.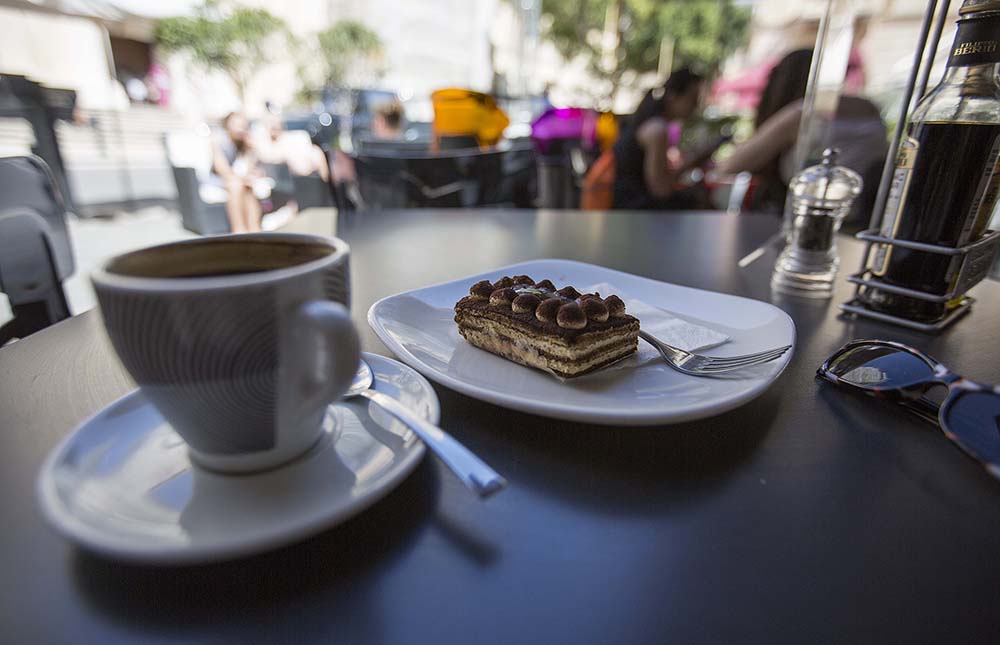 Nori Jemil
Explore: St John's Co-Cathedral. You can't visit Malta without learning about the significance of the Knights of St John. With funding from the Vatican to ward off attacks by the Ottoman Empire, Grandmaster Jean Parisot de Valette founded the city in 1566. The Knights of St John fortified the little island as a Roman Catholic stronghold, and this co-cathedral is their spiritual home, full of opulent gilt-edged walls, ornate marble flooring and valuable works of art, including Caravaggio's 1608 Beheading of St John the Baptist.
Lunch at: Malata. The nearby terrace of the fabulous Malata restaurant on St George's Square offers great views of the Grandmaster's Palace, former home of the Knights of St John, which has pride of place along the entire right-hand side of the square. The restaurant has a range of French and Mediterranean dishes, using fresh, Maltese ingredients. Try the local fish, cooked to order, and watch the world go by.
Visit: Casa Rocca Piccola. It's a short walk down Republic Street to Casa Rocca Piccola, a 16th-century palace where on regular daily tours the incumbent noble de Piro family show you around themselves. Chat to the resident parrot and nose through the family silver, furniture and heirlooms – you'll be welcomed with open arms by the friendly aristocrats who still call this home.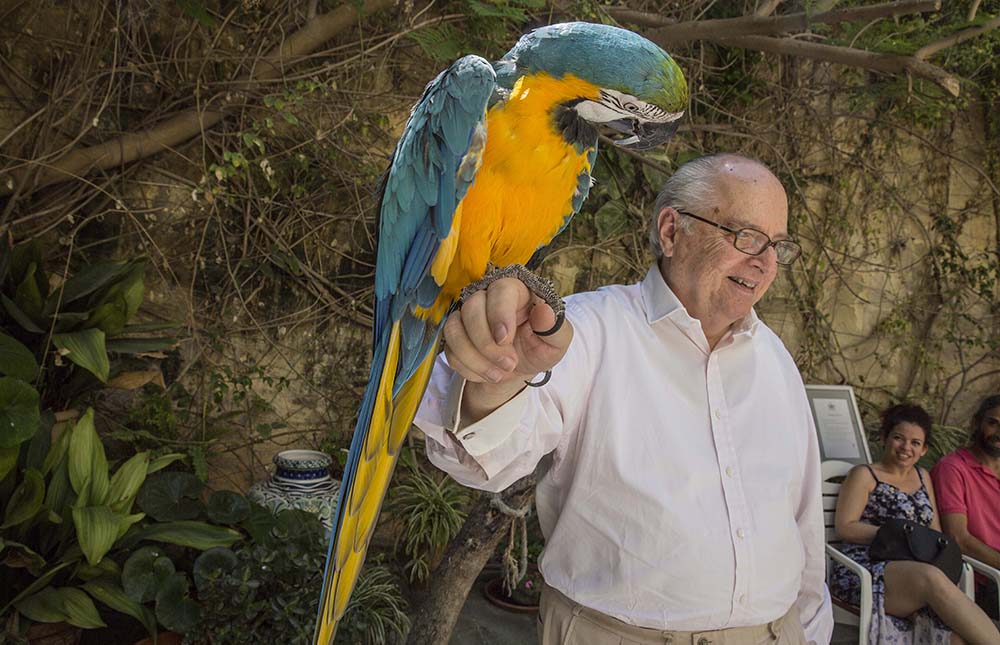 Nori Jemil
Shop at: the silversmiths on Republic Street. A number of shops next to Casa Rocca Piccola sell Malta's famous filigree jewellery at a snip of the normal price. The artisan shop owners are usually squinting through an eye-piece at work on something finickity – taking something home from the person who made it is always more rewarding than a last-minute gift from the airport shop.
Dinner at: Rampila, With a modern Mediterranean menu and a lovely atmosphere, it's probably about time to try Malta's much loved rabbit dishes, from tortellacci rabbit-filled pasta to the more traditional Maltese braised rabbit in a date and raisin jus. A glass of one of the local vineyard's reds will do nicely, too.
Drink at: Tico Tico. Have a night cap at Tico Tico on Strait Street on the way back to your apartment. The tiny but hugely atmospheric bar is open to until the early hours and also serves food like deep fried squid if you're out long enough to get hungry again.
Sunday
Eat: a pastizzi. You can't leave Malta without trying the pastizzi, often eaten on the hoof from cafes all over Malta, this pastry filled with cheese or mushy peas is a local favourite – and a good way to fill up if you have museum to get to.
Explore: the National Museum of Archaeology. See all of Malta's history laid out before you at this excellent museum. Artefacts from all the major historic periods in Malta's past are here, from surrounding temples like Tarxien and the Hal Saflieni Hypogeum. One of the highlights is the 'Sleeping Lady', a tiny, but beautifully formed Neolithic clay sculpture.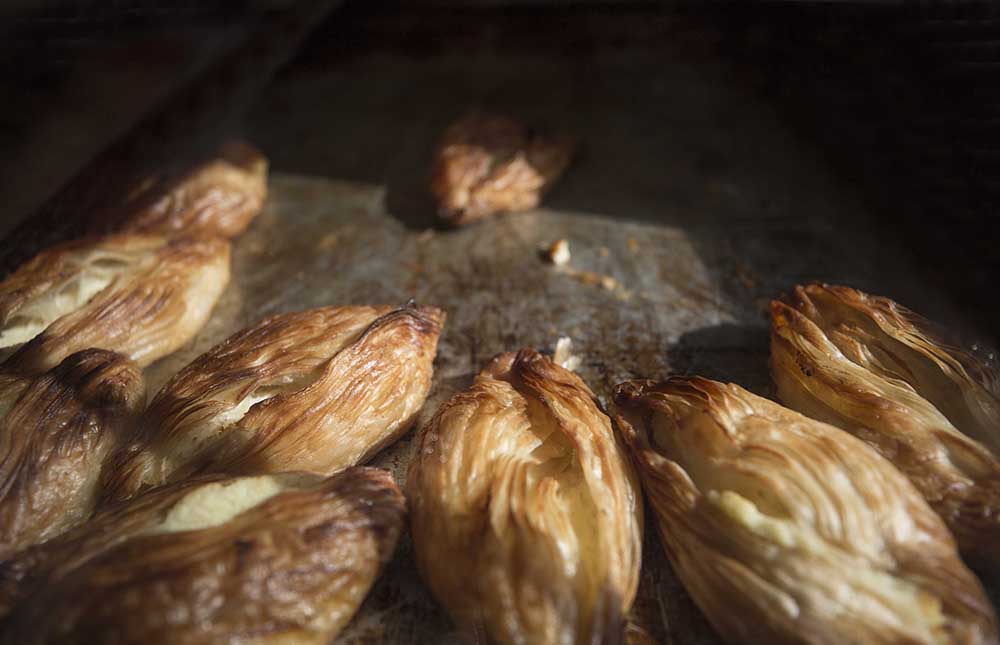 Nori Jemil
Walk: to the City Gate, where Renzo Piano, architect of the Shard, has redesigned Valletta's main entrance and parliament building.
Tour: the Grand Harbour. As a last hurrah, take a Grand Harbour boat trip to get close up views of Fort St Angelo in a traditional luzzu boat.
Lunch at: Nenu The Artisan Baker. Another Maltese speciality is the ftira, a sort-of pizza topped with baked potatoes. Here, try the Ta' Nenu, which is a ftira base topped with sundried tomatoes, black olives, goat's cheese and local sausages, capers and thyme.
Main image: krivinis/Shutterstock
Be the first to comment
Do you want to comment on this article? You need to be signed in for this feature