The captivating Swedish capital: what to see and do in Stockholm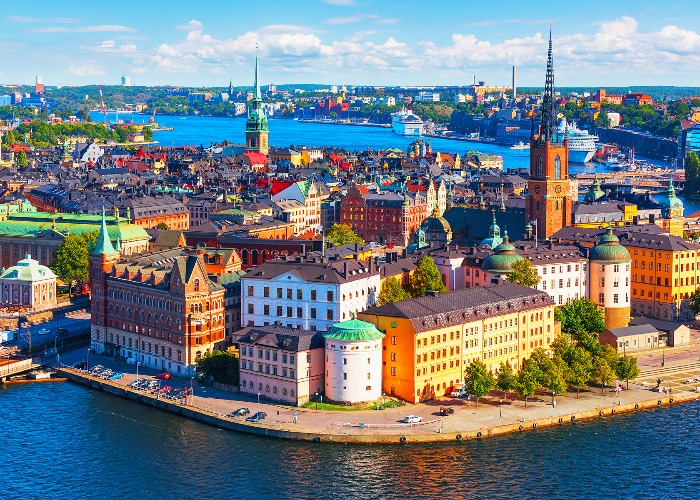 Cool and collected, Stockholm is a compact capital perfect for a short city break. Here's our day-by-day itinerary for a great weekend in Stockholm.
Spread across 14 islands with more than 50 bridges connecting them, Stockholm could very well be the definition of fusion. It feels like a well-thought out selection of historic pick-and-mix, with the city embracing and preserving the best parts of each century gone by. Seventeenth-century cobbled streets merge and transform into modern avenues lined with towering, glass-fronted office buildings.
History and heritage are on display in the Old Town and thorughout the city's many museums, all sitting side-by-side with innovative tech companies and engineering giants, like Ericsson and Volvo.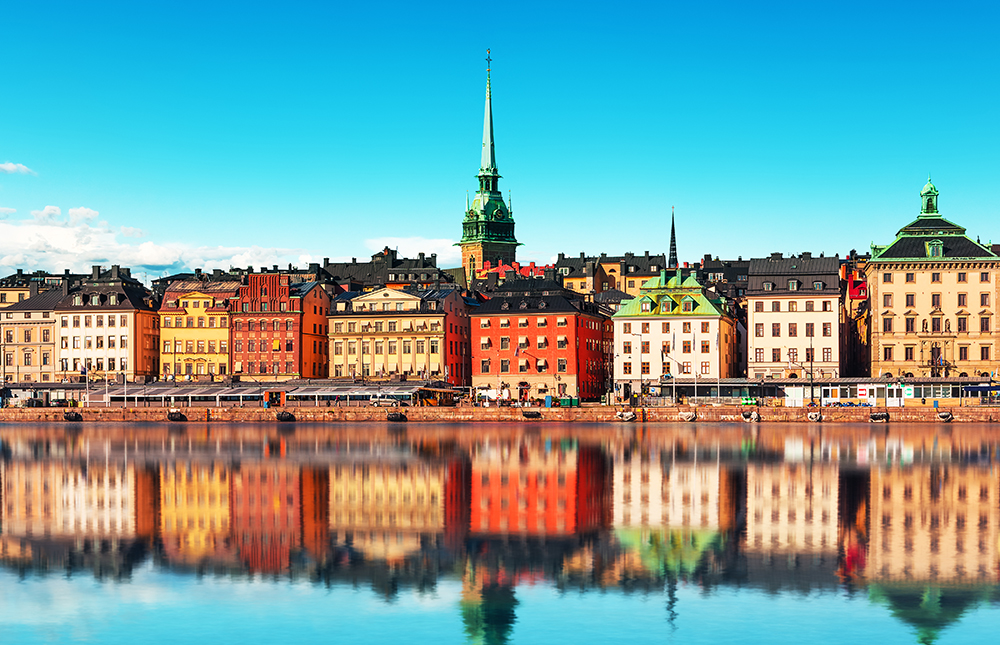 Scanrail1/Shutterstock
And then there's the food. Often overshadowed by its more popular neighbours like Norway and Denmark, Swedish restaurants put the ingredients and flavours in the spotlight. Chefs across the country have created modern, visually compelling dishes which retain the homely simplicity of Nordic culinary heritage. The taste of Stockholm definitely lingers.
Here's how to get a flavour of the Swedish capital:
Friday
Get there: Stockholm is served by two airports – Arlanda and Skavsta. If you're arriving via Arlanda, book the highspeed Arlanda Express. Although it's pricey (from £15 one way if you book 90 days in advance, or £25 on-the-day), it'll take you to Stockholm city centre in just 20 minutes.
Check into: Radisson Blu Waterfront Hotel. Situated at the heart of Stockholm with the train station next door, this hotel offers easy access for city exploration and most rooms have floor-to-ceiling windows with sweeping views of the skyline on display. It's sleek and comfortable, yet restrained, just like Stockholm itself.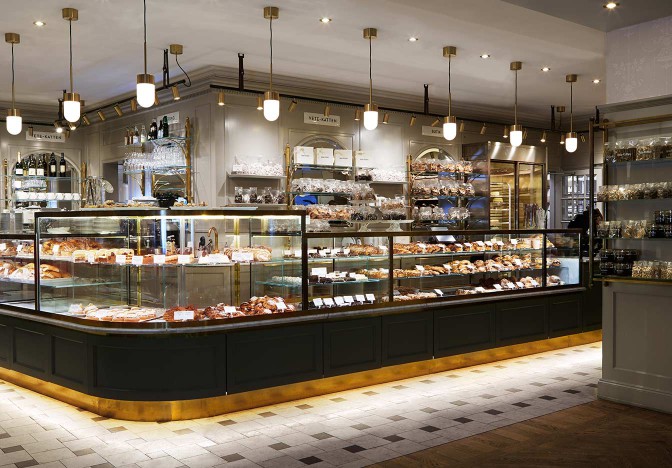 Vete-Katten
Stop for a fika at: Vete-Katten. The daily life of Swedes is unimaginable without a fika – the cultural tradition of having a coffee with pastries or cookies. Start your weekend break the Swedish way and enjoy the Art Nouveau vibes and delicious bakes in this historic café.
Take a stroll: through Gamla Stan's charming streets. Start by crossing the Riksbron bridge and walking past Parliament House to the Kungliga Slottet – The Royal Palace. Then continue down Skeppsbron and walk past the 17th-century merchants' houses before making your way back to Stockholm's most-photographed spot, Stortorget – the old town square famous for its colourful buildings.
The Nobel Museum is also located here, offering a good chance to learn about the people whose ideas have changed and shaped our world. Don't miss Mårten Trotzigs Gränd – Stockholm's narrowest street that measures just 35 inches wide.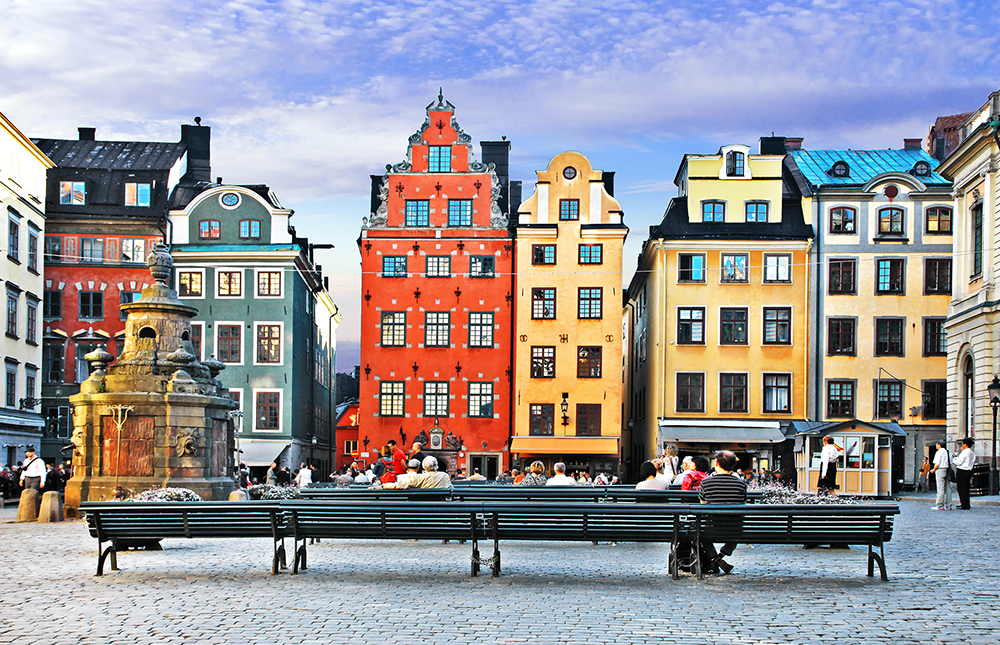 leot/Shutterstock
Top tip: If you prefer taking public transport, purchase the 72-hour travelcard (around £22) which provides unlimited access to trams, buses and the metro. You won't regret going underground, there's a wealth of unique art in Stockholm's metro stations.
Have a Swedish feast at: Pelikan. In the 1900s, Pelikan was the last stop for travellers to refuel before the city gave way to fields and meadows. Today, big, hearty plates of Swedish food are still served in the 110-year-old beer hall. We recommend toast skagen (prawn toast) or gubbröra (a mix of anchovies, dill and eggs on rye bread) to start. Try the roasted reindeer or meatballs for mains. Be warned – portions are huge and you most definitely won't have any room for dessert.
Saturday
Discover: Djurgården – Stockholm's museum island. Just a short stroll away from the city centre you'll find a collection of brilliant museums. Head to Scandinavia's most-visited museum, the Vasa Museet, where the only preserved 17th-century ship in the world is on display.
Kids will love Skansen – an open-air museum that tells the story of Sweden's culture and history. Take an educational tour through Sweden's past, from farmsteads to a typical 1960s house, meet characters in period costume and get to know Sweden's wild animals. Love an adrenaline rush? Then the crazy rides at Gröna Lund are a must. Don't miss the ABBA The Museum if you're into seventies pop.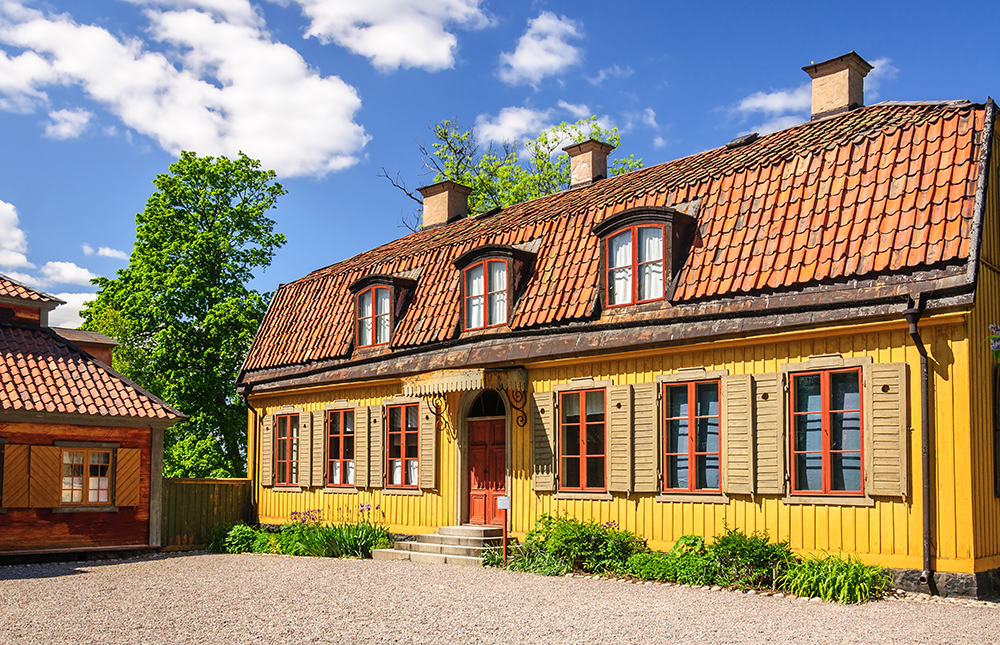 Andrey Shcherbukhin/Shutterstock
Try new Nordic cuisine at: Oaxen Slip. Embodying everything that's current about new Nordic cuisine – think minimalist presentation and making the most of seasonal ingredients – this bistro serves homely plates made up of local ingredients like herring, cod and venison. Mixing traditional cooking with modern techniques, the renowned chef Magnus Ek creates brilliant lunch specials like black pudding of reindeer and quenelles of pike.
Shop on: the streets of Norrmalm – Stockholm's coolest neighbourhood. Here you'll find everything from traditional handmade crafts to exclusive fashion brands. Shopping is a popular Swedish weekend pastime so expect the streets, shops and cafés to be packed.
Have dinner at: Gastrologik. A collaboration between two Swedish chefs, Gastrologik celebrates the best of what can be grown and foraged in Sweden. There is no menu – whatever's in season gets served. Although a dinner at this Michelin-starred establishment comes with a hefty price tag, you won't regret it when each plate leaving the kitchen is not only a work of art but also a celebration of unusual yet genius flavour combinations.
Sip on cocktails at: Americain at Haymarket. This swanky cocktail bar is an excellent place to sample Stockholm's nightlife. Tell the bartender what flavours you're into and they'll mix a drink based on your preferences. Then sink into one of the teal velvet sofas and enjoy your bespoke nightcap.
See the city lights: Before retreating to the hotel, take a detour via Strömgatan. Cross the water at Norrbro and come back across Vasabron to see the cityscape from different angles. The Grand Hotel looks even more majestic at night, while the illuminated windows of Skinnarviksberget houses on the rocky hilltop across the water are enchanting. Have your camera ready because the Royal Swedish Opera is stunning after dark.
Sunday
Go for a breakfast kanelbulle at: Valhalla Bageriet. Cinnamon buns are sold pretty much everywhere, but locals say this bakery serves the most authentic kanelbullar. It's a half hour walk from the hotel but when you tuck into the wonderfully rich pastry with a generous cinnamon and sugar filling, we promise, it'll be worth the effort.
See contemporary art at: Fotografiska and Moderna Museet. A must-see for art lovers, both of these museums have exceptional pieces on display. Fotografiska usually has a few world-class photography exhibitions on show while Moderna Museet's permanent collection includes key works by Pablo Picasso, Henri Matisse and Andy Warhol.
Grab a quick lunch at: Östermalms Korvspecialist. Stockholm is big on hot dogs so stop by this family-run korvbar before heading to the airport. There are more than 20 different sausages on offer but we recommend a classic – the Stockholmer with sweet pickles.
Be the first to comment
Do you want to comment on this article? You need to be signed in for this feature