The best places to visit in Europe without flying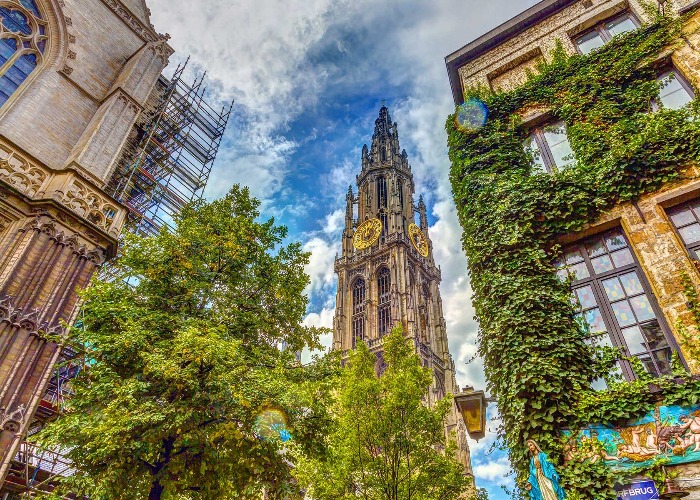 The hassle of the airport alone is enough to put you off flying right now. Thankfully for those travelling from Britain, some of the best places to visit in Europe are easily accessible without having to so much as set foot in an airport.
Whether you're in search of an immersive city break, an adrenaline-fuelled ski holiday or an adventure through some of the continent's most compelling scenery, there are plenty of no-fly European destinations to choose from. Here are some of our favourites.
1. Amsterdam, Netherlands
The Dutch capital is one of the UK's favourite short-haul destinations and it's not hard to see why. Tightly packed gabled houses line the network of canals that the city is most famous for, cyclists rule the streets and the whole place oozes a cool, modern vibe. But flying isn't the only way to get there. Hop on the Eurostar at London and you can be holed up in one of Amsterdam's renowned cafés in just over four hours. For a brilliant dinner, don't miss the Foodhallen west of the centre – you could spend an entire weekend just tasting all it has to offer.
Where to stay in Amsterdam: If you're looking for luxury, opt for a stay in the opulent, period-style Park Mansion Centre. At the opposite end of the spectrum is the CityHub Amsterdam. Modern, quirky and highly sociable, this central hostel is one of the city's finest and even features an on-site self-service bar.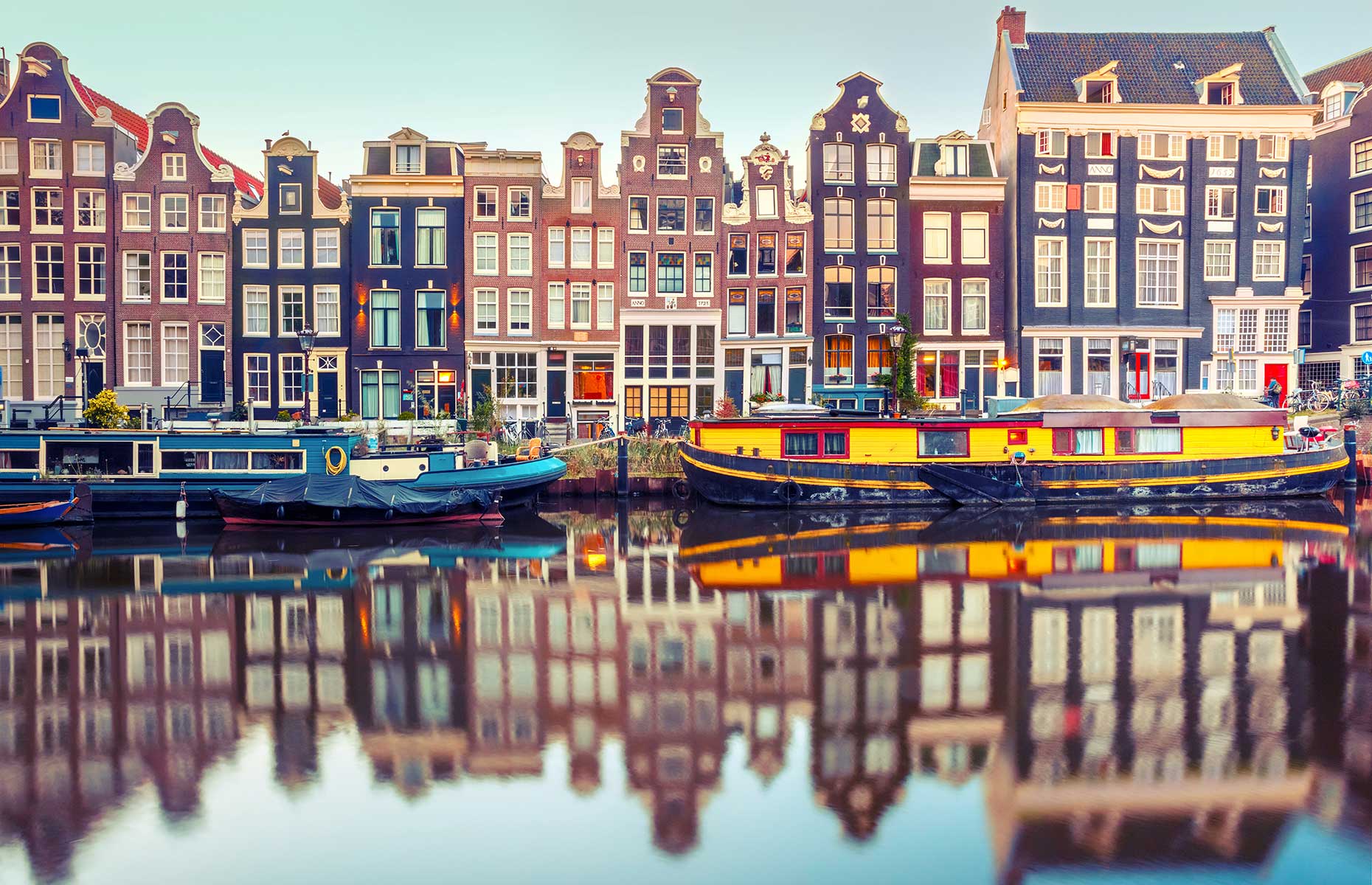 kavalenkava/Shutterstock
2. The French Alps
Think of all the extra layers you can jam into your suitcase without having to worry about weight restrictions. For powder fanatics, the snow train offers easy access to the French Alps and some of Europe's best ski resorts. From La Tania to Les Arcs, board the Eurostar Ski Train at either London's St Pancras or Ashford International and be whisked to Moûtiers, Aime-la-Plagne or Bourg-St-Maurice in as little as six hours before being transported seamlessly to your chosen resort by coach. (Runs usually from December to April amnually)
Where to stay in Tignes: Situated high in the Alps, Tignes is one of the most reliable resorts for snow in France, with the slopes open for ten months of the year. Reasonably priced and having received some incredible reviews, Grand studio vue sur lac is a great choice for those looking an apartment with a lake view.
3. Bruges, Belgium
The canal city of Bruges, known as the Venice of the north, is the perfect starting point for an exploration of Belgium's idyllic waterways. Barge holidays and tours are hugely popular here and are a fabulous, leisurely way to explore the medieval city and beyond to the Flanders region and Ghent. Just a 90-minute drive from Calais, the ferry or Eurotunnel are both quick and easy options from the UK when combined with a self-drive.
Where to stay in Bruges: Get into the spirit with a stay on the B&B Barge Johanna on the Ghent-Bruges Canal. Alternatively, the family-run Hotel Fevery has excellent reviews, a warm, homely atmosphere and a price tag that won't break the bank.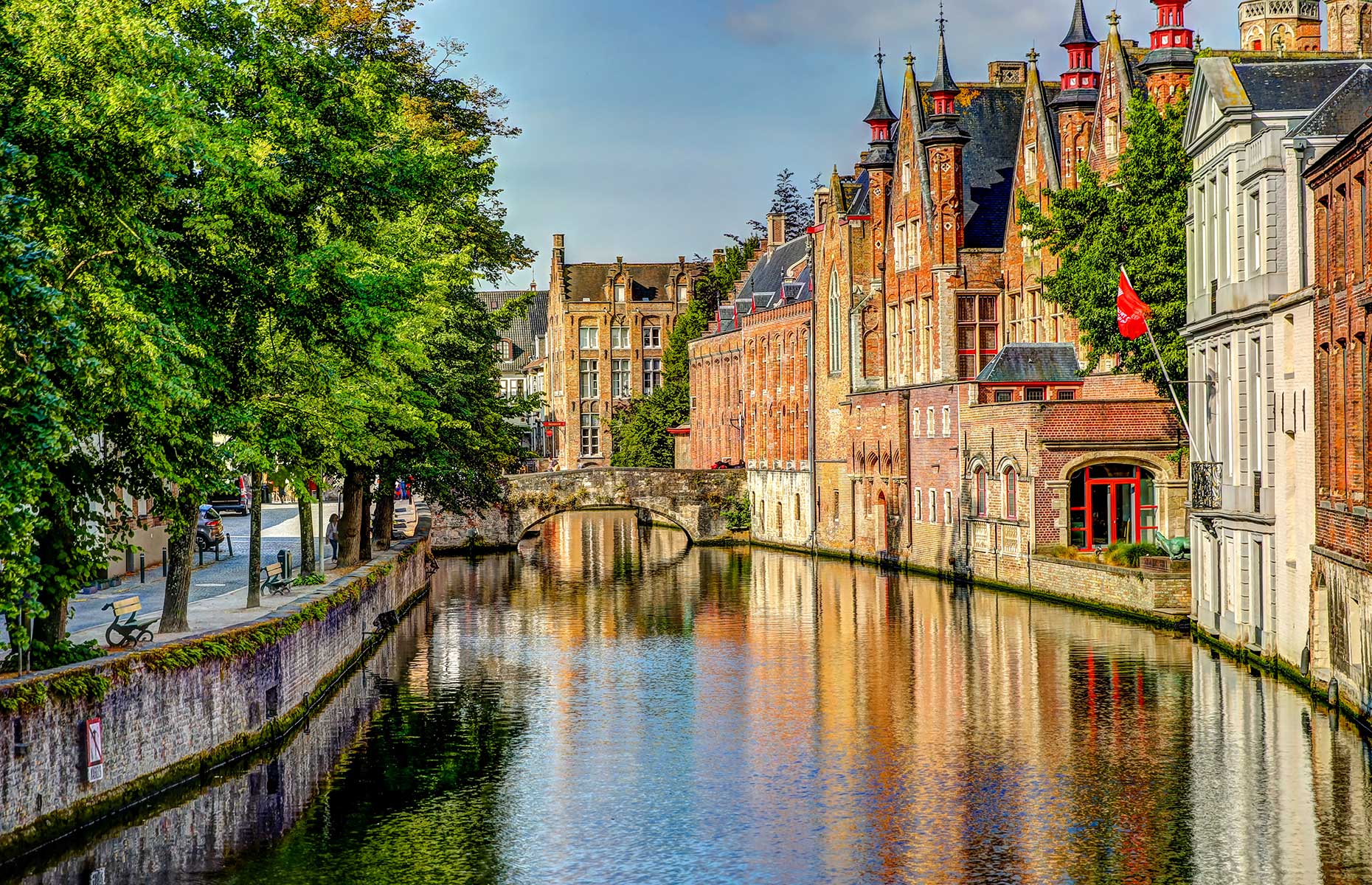 Todamo/Shutterstock
4. Paris, France
The original Eurostar route and the ultimate day-trip destination, it's impossible to ignore Paris when you're considering the best places to visit in Europe without flying. In just over two and a half hours, you can find yourself immersed in all of the beauty, glamour and romance of the French capital.
Where to stay in Paris: The Seine is the heart of the city, making a stay aboard Passerelle des Arts on the river one of the most unusual options in Paris. If you're on a budget, Le Vintage Hostel Gare du Nord is one of the city's most sociable and well-maintained hostels.
5. Dublin, Ireland
There might be nothing better in Ireland than traditional pub packed with friendly locals watching live music. And when it comes to a decent pint, it's hard to find anywhere on the continent to rival the Irish. In Dublin, you can visit the world-famous Guinness factory, wander the streets that inspired Joyce and Yeats or hire a car and head out into the unfathomable beauty of the Irish countryside to Portlaoise or Galway on one of Europe's best road trips. Getting to Ireland without flying couldn't be easier, with the ferry from Holyhead taking just over three hours.
Where to stay in Dublin: There are some fantastic hostels, such as Abigail's Hostel, found conveniently close to the hoppy flavours of Temple Bar. If you're looking for a more luxurious and romantic experience, the enchanting 11th-century castle of Clontarf Castle Hotel is just over two miles from the centre of Dublin.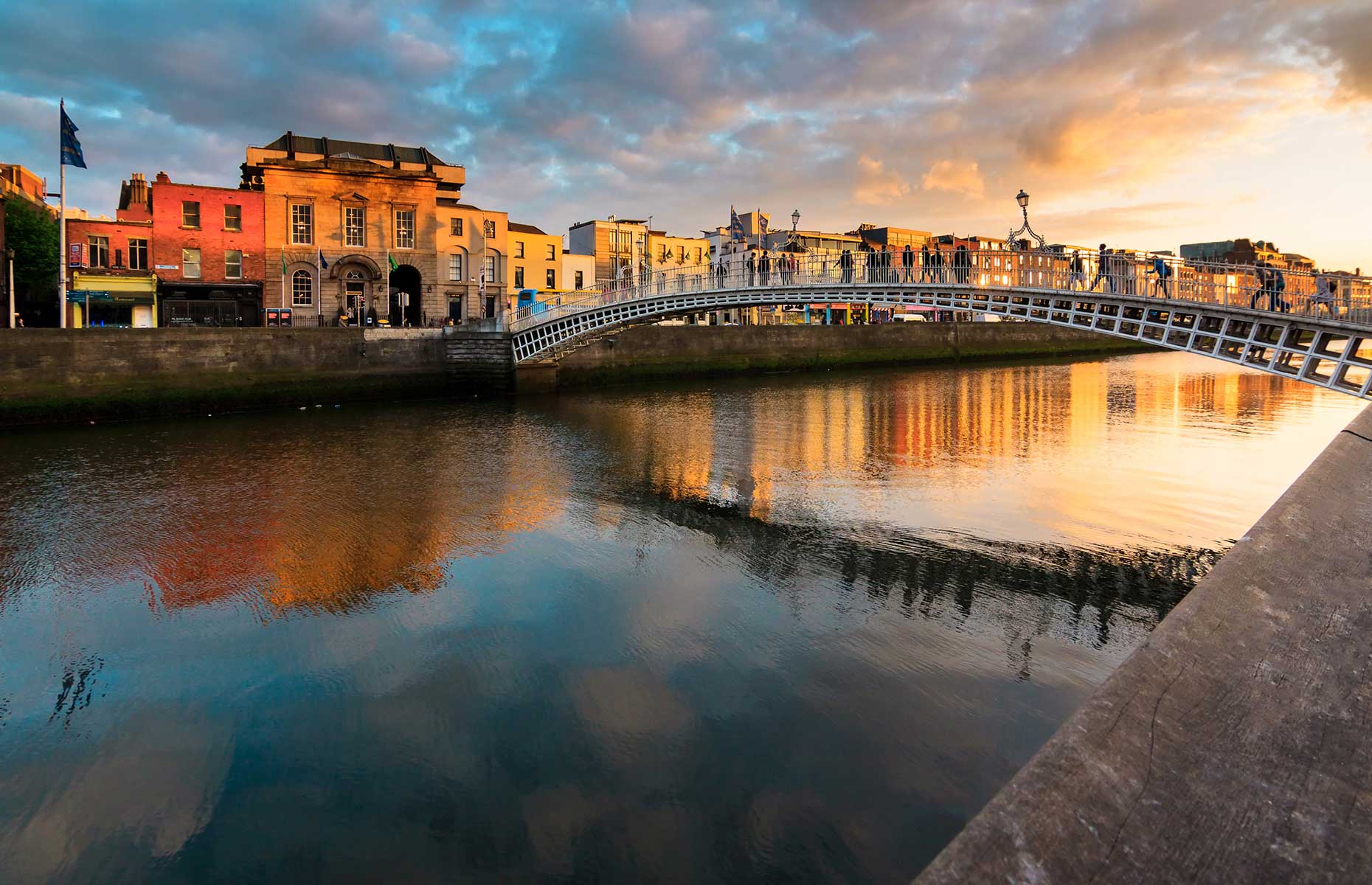 POM POM/Shutterstock
6. Aachen, Germany
A pretty spa city just a stone's throw from Belgium and the Netherlands, Aachen is the perfect spot for those looking to tick off a couple of countries in one short visit. Put on the map by Charlemagne, this city is a history lover's dream and can be reached in just over three and a half hours from London by train. Its invigorating thermal baths also make this a great spot for a relaxing break.
Where to stay in Aachen: Aachen offers great value for money and is filled with superb self-catering options, such as Park Apartaments in the heart of the city. Meanwhile, the modern Art Hotel Superior will set the tone for a relaxing yet highly cultured stay.
7. Disneyland Paris, France
There's nothing more off-putting when planning a holiday to Europe than the thought of trying to keep the kids entertained through the rigors of the airport. But when it comes to the best places in Europe for families, Disneyland Paris tops the list. It can be reached from London by train in just over two and a half hours – no security lines, no lengthy boarding procedures and no ear popping-related trauma. As an alternative, Efteling in the Netherlands is an equally exciting family break.
Where to stay at Disneyland Paris: Themed accommodation, such as Explorers Hotel at Disneyland® Paris, can be a big hit with the kids. For those on a budget, a hotel stay can quickly add up – especially when you include the expense of having to buy every meal out. An apartment, such as Le Béguinage (Parcs Disneyland), is a great cost-saving alternative.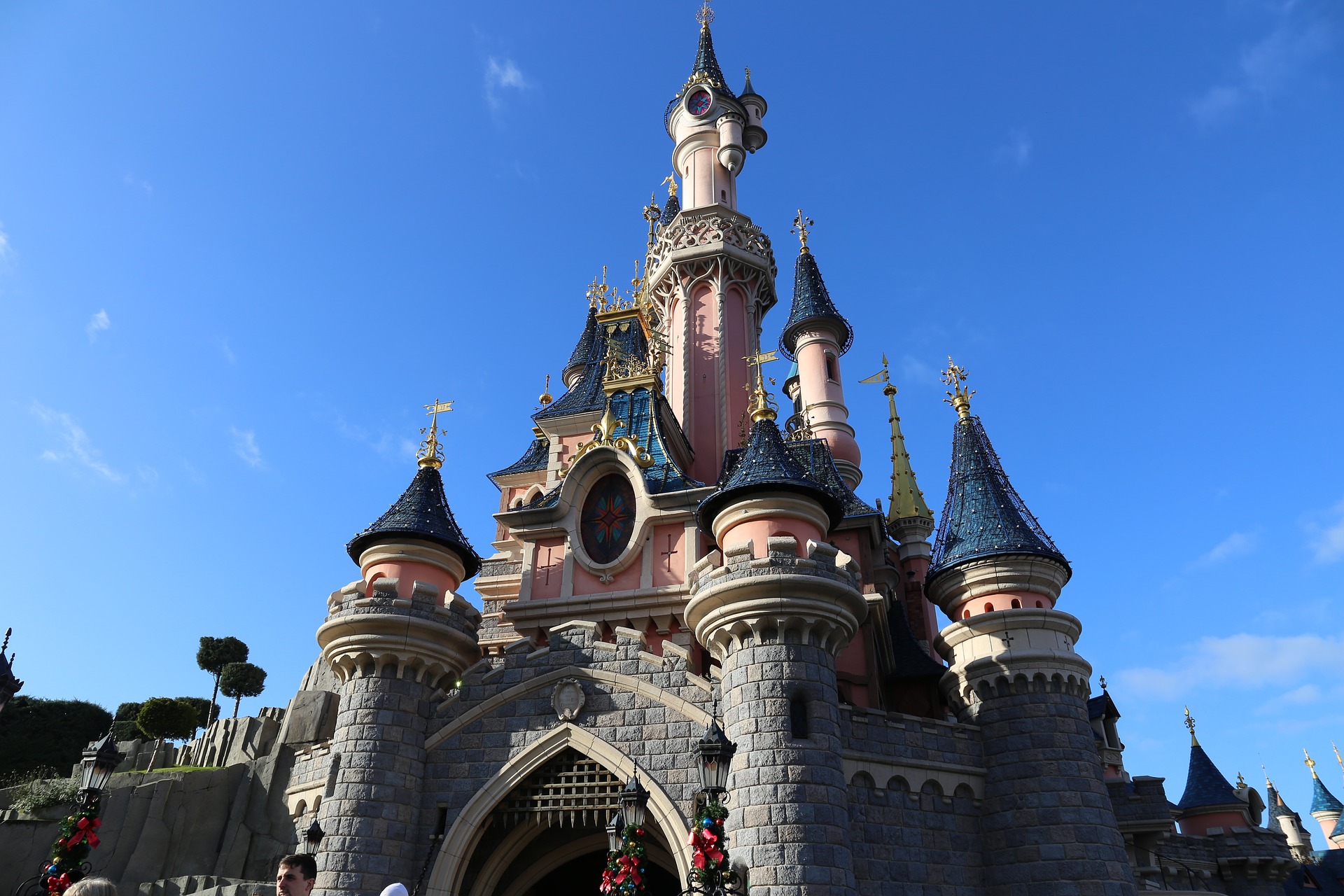 Courtesy of Disneyland Paris
8. Antwerp, Belgium
The Belgian capital of cool, Antwerp has to be one of Europe's best city breaks, with its riverside setting, baroque architecture and increasingly popular fashion scene all less than three hours from London by train. While you do have to change at Brussels, Belgium's capital city, this fast route offers the perfect opportunity for a twin-city adventure. Read our Antwerp guide here.
Where to stay in Antwerp: You couldn't ask for a better location to soak in the city's thriving entertainment scene than Catherina at Friday apartments. If you prefer a more social experience close to the city's finest museums, a stay at the Rock Lobster City Lodge could be for you.
9. County Donegal, Ireland
With the release of the hotly anticipated Star Wars Episode VIII: The Last Jedi at the end of 2017, County Donegal's Malin Head is set for an influx of visitors. Wildly rugged is the only way to describe the scenery in this beautiful part of Ireland, and filming for what is arguably the world's most popular film franchise happened here in May 2016. Those heading over from Britain can hop on the ferry from Liverpool or Cairnryan to Belfast. From there, you can hire a car and drive up to the northern tip of Ireland in just two and a half hours.
Where to stay in Donegal: There are an abundance of holiday homes available near Malin Head for those that prefer to self-cater, and Umgall Cottage is one of the best. For something a little more indulgent, try The Ballyliffin Lodge and Spa, a great 4-star option less than five miles from Malin Head. Discover our Dublin guide here.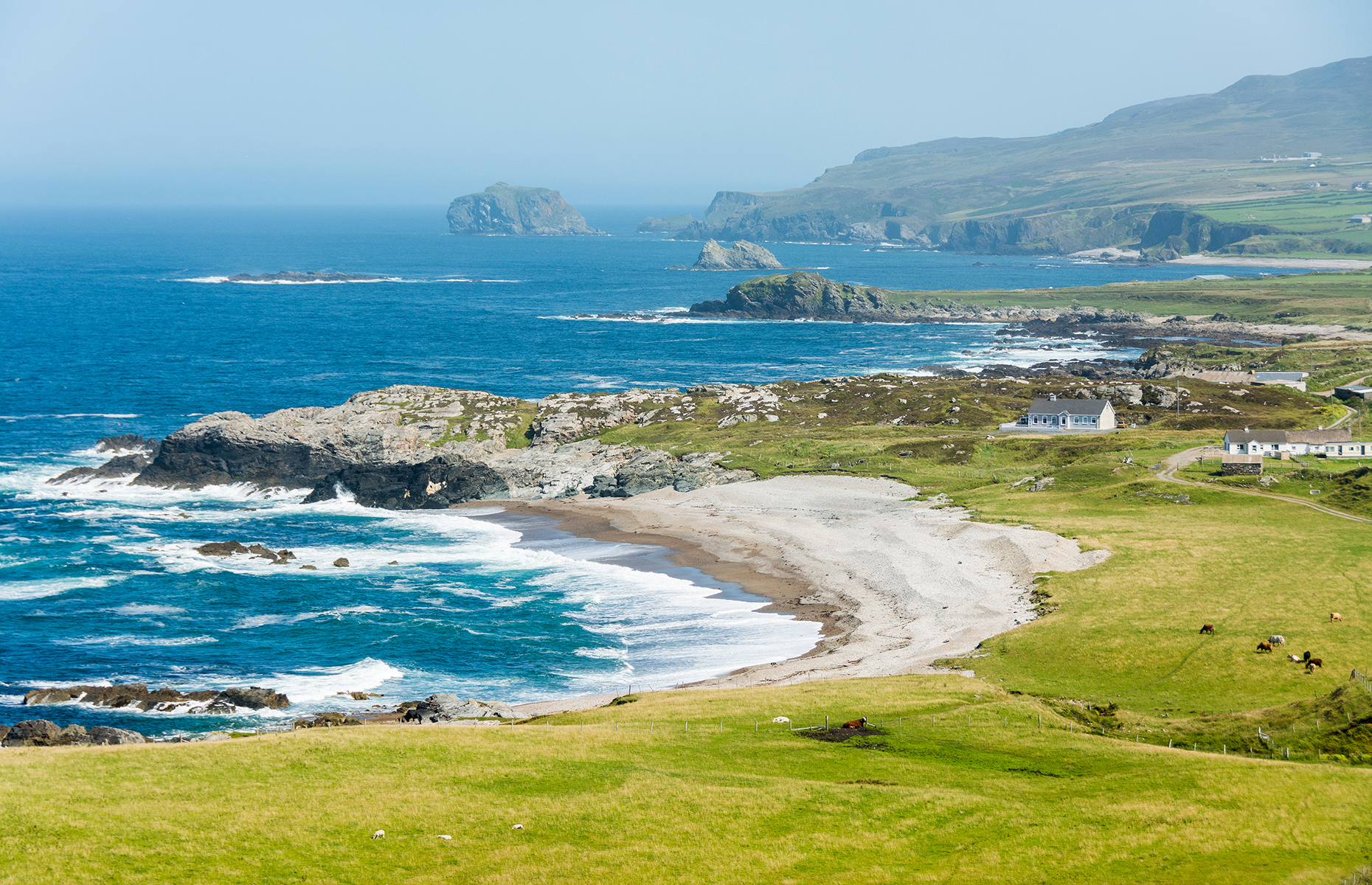 Lucky Team Studio/Shutterstock
10. Lyon, France
While Paris fills the heart of romantics, Lyon fills the bellies of foodies. A gastronomic wonderland, France's third largest city is home to an array of Michelin-starred restaurants and is the gateway to the spectacular Beaujolais wine region. With a direct line from London to Lyon running from April to October, you can reach the city in just over four and a half hours, making the south of France more accessible than ever.
Where to stay in Lyon: Access to some of the finest cuisine France has to offer doesn't have to come at a hefty price, with Alter'hostel having received great reviews since opening in July 2017. However, if you're looking for a lavish stay, you can't beat the indulgent luxury of Villa Maïa and its spectacular city views.
11. Cologne, Germany
Easily reached from London by train with a journey time of a little over four hours, Cologne is famous for its beautiful cathedral, important artworks and year-round beer halls. If you're a fan of the festive period, it is also home to one of Europe's best Christmas markets – Am Dom – and is renowned for its incredibly tall tree.
Where to stay in Cologne: The award-winning Stern am Rathaus is one of the city's best budget options, but is often booked out months in advance, so be sure to get in early. If you're looking to spend a little more, Excelsior Hotel Ernst am Dom is one of Cologne's finest hotels.
Be the first to comment
Do you want to comment on this article? You need to be signed in for this feature