Battle of the beds: serviced apartments vs hotels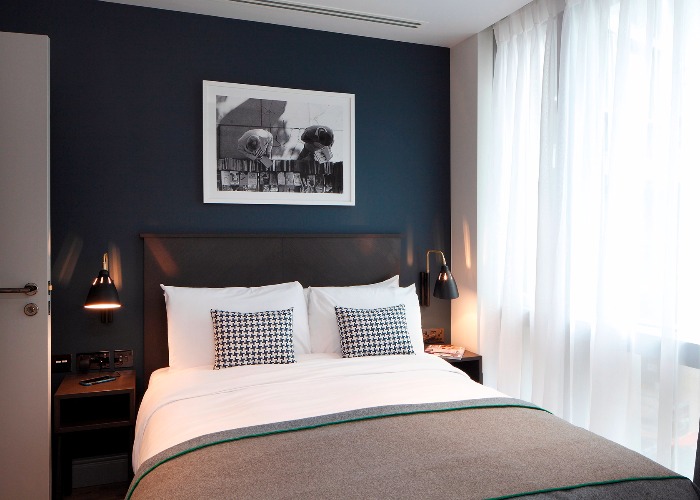 The accommodation option you've likely never considered that could save you hundreds
Accommodation is often the most expensive part of any city break and can be the barrier between you and your dream trip. In cities like London, Tokyo and New York it can be difficult to find affordable accommodation.
The rise of Airbnb has certainly shaken up the hotel industry, with its lower prices and growing number of apartments and rooms available in the big – and sometimes even the small – cities across the world. But for those who don't want to spend the night in a stranger's bed, nor shell out on hotel fees and dinners out every night, there's another option entirely.
Enter the serviced apartment – a concept usually geared towards business travellers but increasingly being used by holidaymakers as a base for city breaks. Savills recently estimated that the serviced apartment sector is going to double by the end of 2017, so here we weigh up the pros and cons, and compare what it's like to stay in a serviced apartment vs a hotel.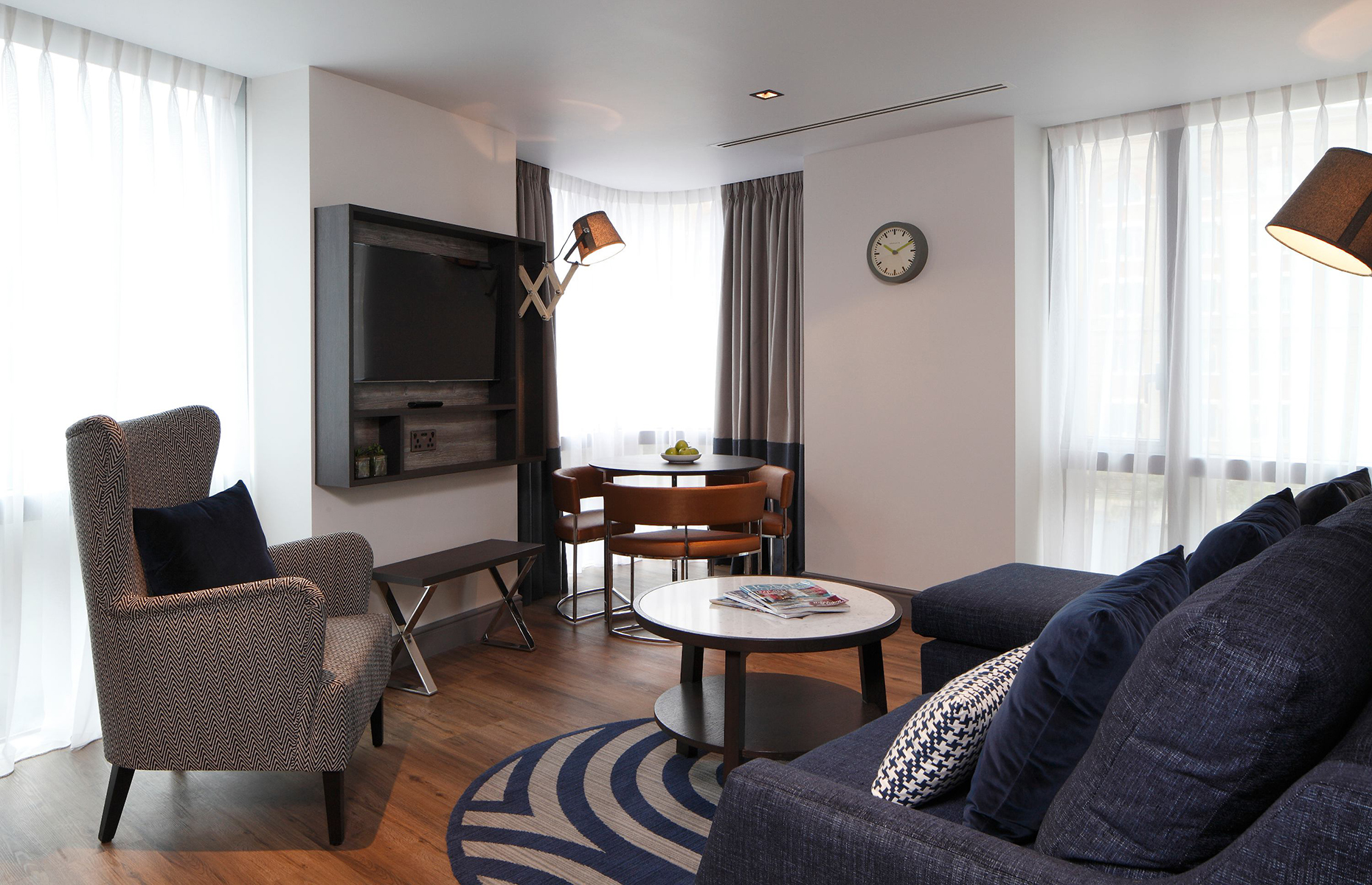 Residence Inn London – London Bridge
What is a serviced apartment?
Essentially, a serviced apartment is like any other holiday apartment rental, with one or more bedrooms, but you get the extra little luxuries that are usually found in hotels, such as toiletries, fresh linen and room cleaning.
You check in at a front desk, just like you would in a hotel, and there is usually staff on hand 24-hours a day.
What's the difference between a serviced apartment and a hotel room?
For starters, you get a fully-equipped kitchen. This means, unlike with a hotel room, you get the option to cook for yourself every now and then, saving money on eating out all the time. Plus, with daily room cleaning, you'll still feel like you're on holiday as you won't have to do the washing up.
The cost varies too, and serviced apartments can be much better value than a hotel of the same standard. Our recent stay at the Marriott Residence Inn near London Bridge was priced at around £180 per night for a weekend stay in a studio (with space for up to six people). A stay at a nearby 4-star hotel was set at £250 per night on the same dates, and that was just for two people without breakfast included.
Serviced apartments are also generally 30% bigger than hotel rooms, so you're getting a lot more space for your money. Plus, they're often located in residential neighbourhoods, meaning you'll get that "like a local" experience.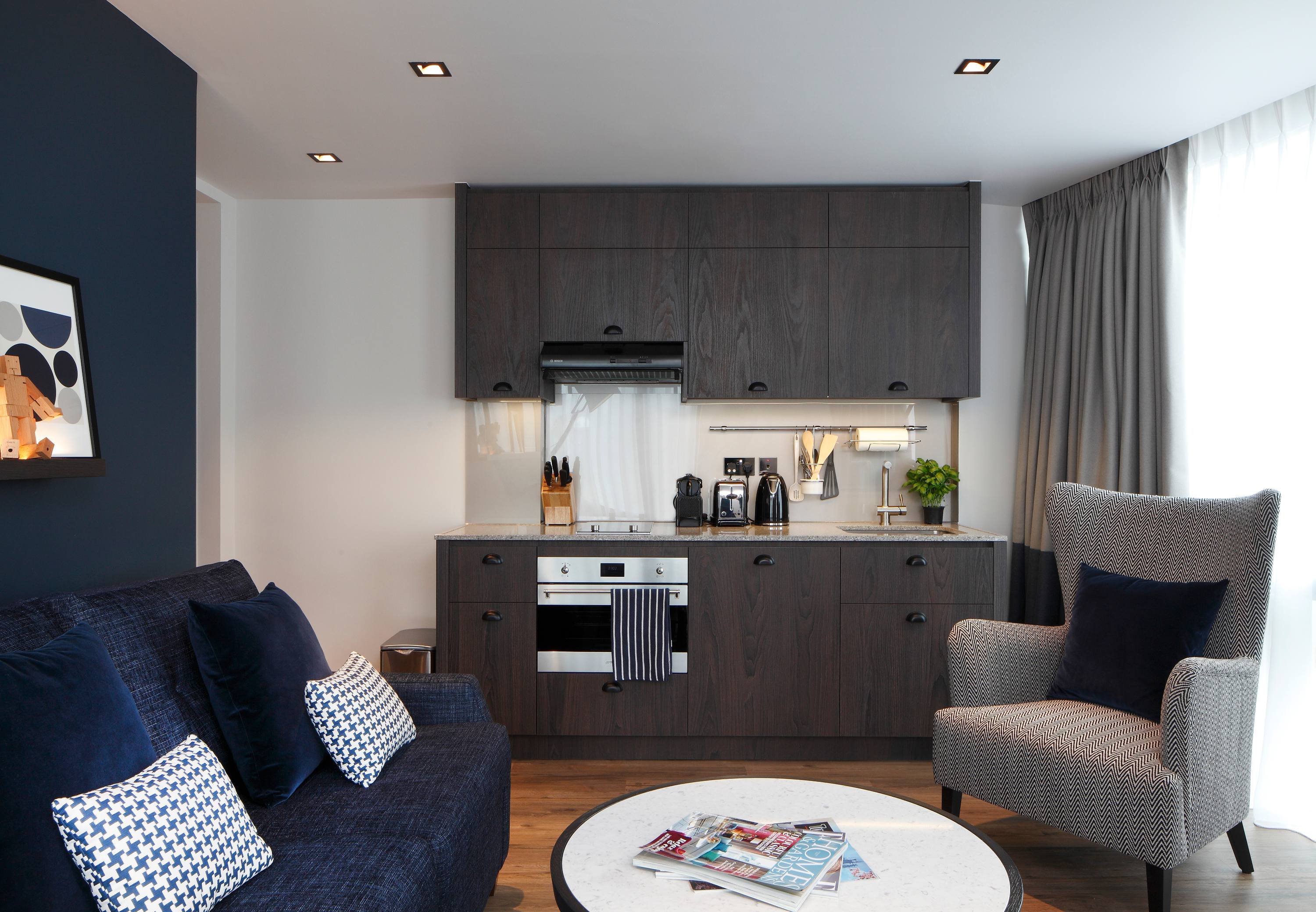 Residence Inn London – London Bridge
So which should I choose?
There's certainly a time and a place for this kind of accommodation, as not all travellers will need an apartment set up.
But for those travelling in groups or as a family, or visitors staying in one city for extended periods of time (five days or more), serviced apartments can be fantastic value and shouldn't be shunned as only for business travellers.
Be the first to comment
Do you want to comment on this article? You need to be signed in for this feature