Flying with kids: a survival guide to going long-haul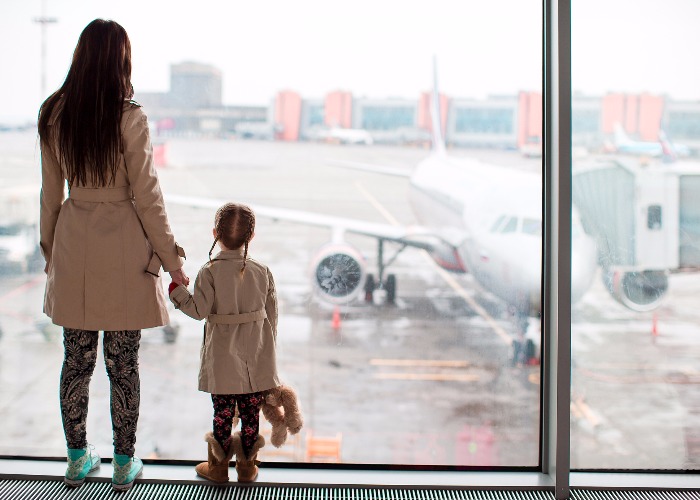 How to cope on a long-haul journey when you're flying with kids
Flying long-haul once meant movie marathons with little packets of salty snacks and a G&T, followed by a mini bottle of wine or two and perhaps a snooze. As a new parent, though, the thought of flying with kids to far-off climes can send you into cold sweats, or – worse still – stop you from going altogether. Don't panic, however, there are ways to make the experience a bit more bearable for everyone involved.
Once you've decided where to take the family (check out our family holiday ideas here), use our top tips for flying with kids to make the beginning of your trip a breeze.
1. Choose the right airline
You used to choose an airline based on price and entertainment but with kids it's worth looking at what they offer families. Virgin Atlantic, Emirates, Singapore and Etihad are good options – the latter even has an on-board nanny.
2. Pay for a seat
While kids under two can travel without a seat it's well worth buying one if budget allows. Even just a few hours with a wriggly one-year-old, or even a sleeping one, on your lap is uncomfortable. You can hope for a spare seat but it's unlikely you'll get one on every leg, so don't rely on it.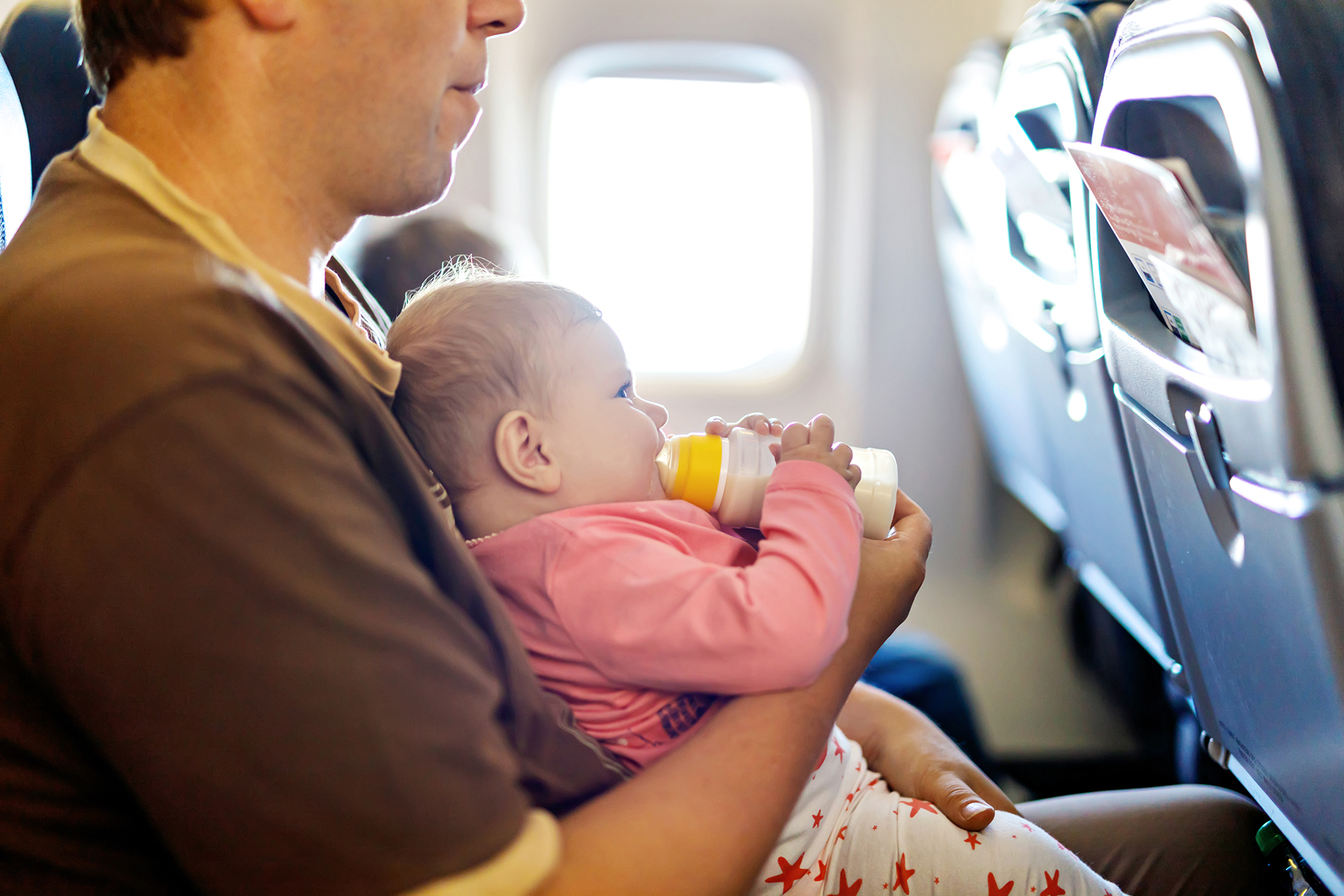 Romrodphoto/Shutterstock
3. Pick your timing perfectly
Think carefully about when you fly. That 6am departure may seem like a good idea for maximising your holiday but getting everyone to the airport that early could break you before you even take-off. Try to avoid peak days and times as you may get a spare seat next to you. And keep to their routines as much as possible.
Evening routes are the way to go for long-haul flights. Give them a late nap so they're not overtired pre-boarding. Change them into their pyjamas before you get on the plane and then, once excitement levels have simmered down and the lights have dimmed, read them a familiar bedtime story or give them some milk and hope for the best.
4. Pack hand-luggage wisely
It's tempting to chuck in every toy, book and puzzle in sight, along with 12 changes of clothes and a sack of nappies, but think practically. After all, you'll be the one hauling your bag around the airport, through the aisle, in transit and at arrivals while at least one child hangs off you.
Calculate the number of nappies and bottles you'll need and add a few more in case of delays. You're allowed to take enough baby food, baby milk and sterilised water for the journey even if it's over 100ml – although bear in mind you won't be able to sterilise bottles on board so take pre-sterilised ones.
Keep your clobber to a bare minimum: a change of clothes is wise (12-plus hours of sticky fingers will take their toll and there's a high chance a tray of food will be upended on you) but ditch unnecessary items – you can forget the idea of kicking back with a book.
Keep travel documents in one place in a folder (preferably waterproof in case of leaky bottles/ beakers) to avoid last-minute panics. A fully loaded tablet is a given. A plastic bag will come in handy for the half-chewed sweets/apples/biscuits you'll collect and don't spare the baby wipes – they're a godsend for many a situation.
Surkov Vladimir/Shutterstock
5. Keep your buggy with you
Don't be tempted to check it in even if your child seems happy haring around the airport – you can take it all the way to the gate and you'll be glad of it when their little legs get weary. Even if they don't, it'll come in handy for wheeling around your hand-luggage. Some thoughtful airlines have strollers for families to use in transit.
6. Don't board too early
Unless your kids are ready to drop, don't board early when families are invited to. You'll be sat in that seat for hours to come so let them stretch their legs for as long as possible. Saying that, you may want to send an advance party to secure a space in the locker for your hand luggage.
7. It's all about location, location, location
Where you sit can make the difference between an OK flight and an abysmal one. Book seats in a row ideally and not too far from (or near to) the toilets. Look at the airline's website for a seating plan or check out seatguru.com for the inside info. If you have a young baby request the bulkhead as you'll have a bassinet for them to sleep in – although the slightest hint of turbulence and they need to be on your lap.
Bulkheads (the dividing wall between sections of the aircraft) can be good for older ones too as you get more legroom and there aren't any seats in front for your little one to kick interminably. Bear in mind, though, that the arm rests don't move so they can't lie across the seats, and any bags must go overhead for take-off and landing.
Dmitry Birin/Shutterstock
8. Take it in turns
Flying with kids is an endurance test and as such requires strategy. If you're not travelling solo, agree to work in shifts rather than both struggling to entertain/pacify the kids continuously. Put your earplugs in, face mask on and hide until it's your turn to be on duty. Similarly, ask for your meals to be brought separately. Juggling three trays, drinks and a child is no mean feat.
9. Pack the snacks
Talking of food, be sure to pre-order kids' meals (you can also request baby food and cow milk on most airlines) but also pack familiar non-perishable food as, much like us, they're unlikely to relish plane food.
Fruit, breadsticks, raisins and crackers are all good but if all else fails wheel out the big guns: sweets, lollies, chocolate or crisps. This is an exceptional situation. Plus, they're officially on holiday, so occasional treats should be allowed.
10. Avoid the booze
If the going's good and the kids are out for the count, as tempting as it is to calm your frazzled nerves with alcohol, don't. You're going to need serious stamina to last the journey so get guzzling that water instead. The same goes with movies – don't get sucked into a film but get some shuteye while you can. They'll only wake up just as it's getting good anyway.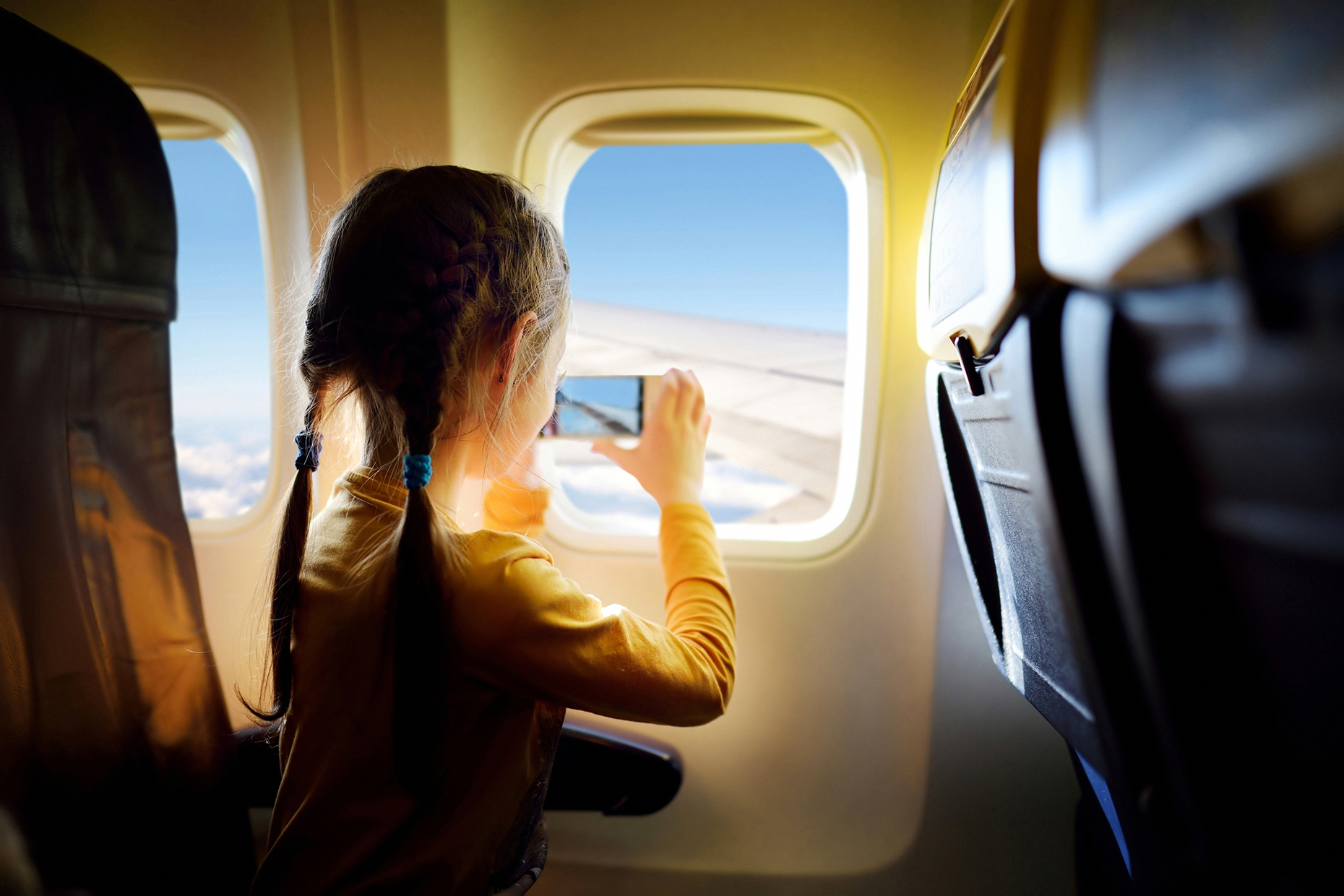 MNStudio/Shutterstock
11. Ask for help
Savvy parents will have spotted that member of the cabin crew smiling at their little ones – pounce on that kindly look and ask for help. Hopefully they'll offer to take them for a little stroll around the plane when they're not busy, meaning you can go to the loo alone or gather yourself for a few minutes.
12. Don't worry about fellow passengers
Quite frankly, on a long-haul flight with little ones it's every person for themselves. You can't let what other people may be thinking about you/your children stress you out. As long as you're not letting them rampage around the plane or kick the seats in front incessantly then rest easy.
13. Bring a bag of surprises
Go armed with a bag of little presents and dole them out throughout the journey. They don't need to be expensive as they'll probably only play with each item for all of 10 minutes, but in all honesty, every minute counts in desperate times. A word to the wise though: don't blow them all on the first leg. Keep some back in case of serious meltdowns or delays (heaven forbid).
14. Find the fun in transit
Make the most of time to transit to let them off the leash before you're back on board and cooped up again. Encourage them to run down corridors, go for rides up and down escalators, find a viewing area or just head to a window to plane spot.
If you're lucky there'll be a soft play area – a godsend for keeping boredom at bay and burning off energy. Although getting them to leave may cause a meltdown.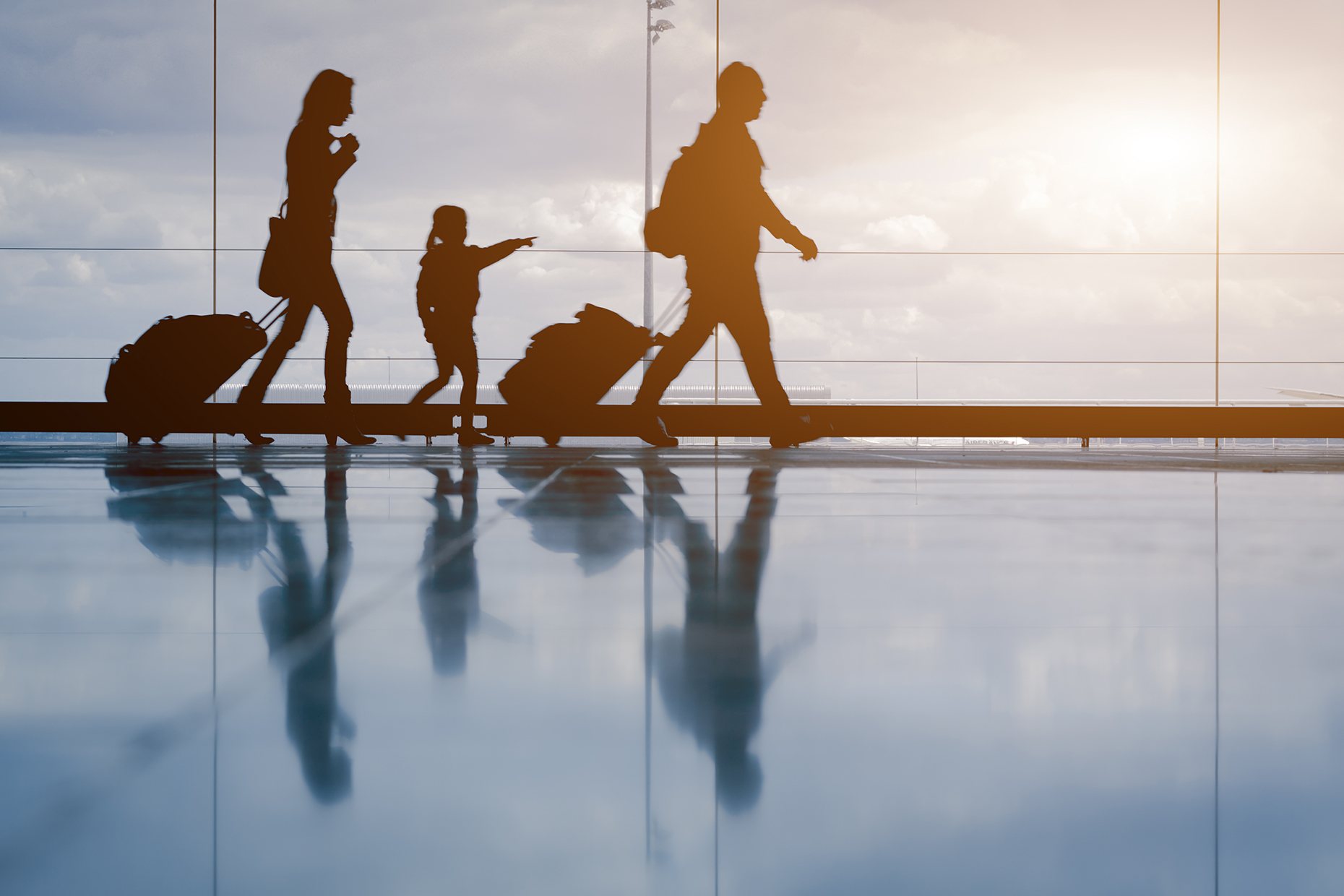 15. Schedule in jet lag
Don't book activities or catch up with friends in the first few day after you arrive. It's inevitable that your children will be little monsters (as will you) so let them acclimatise first.
16. And remember it's a holiday…
Being trapped in a confined space for hours on end with a bawling baby/squirming toddler/bored pre-schooler is undoubtedly its own unique kind of hell but do try to remember you're going on holiday. The rewards will far outweigh the pain (honest). Once you're sat in the sunshine – and memory of the flight has faded – you'll wonder why you left it so long. Yes, you'll have to do it all over again in a couple of weeks' time, but this time you'll be a pro.
For more tips on travelling with children, check this out.
Be the first to comment
Do you want to comment on this article? You need to be signed in for this feature