Airbnb tips: the secrets to booking the best properties
Our guide to navigating the three million listings on Airbnb
Whether you're a convert or a critic, there's no denying that Airbnb has revolutionised the way we travel. From cosy farmhouses in the Yorkshire Dales to luxury yachts in New South Wales, Airbnb has an extraordinary breadth of dwellings far beyond the repertoire of traditional hotels.
In fact, the sheer abundance of listings can be rather bewildering. To help you hone your search, we share our essential Airbnb tips for finding – and securing – the best properties.
1. Fill out your whole profile
Airbnb asks guests to provide some basic details (name, email address and phone number) along with a profile photo and introductory message. Make full use of the latter two. Upload several images of yourself and write a friendly, informative introduction. Be discerning with the photos you share. Hosts prefer guests who seem personable and trustworthy – not surly loners or party animals.
2. Verify your ID for instant booking
Airbnb verifies your email address and phone number and asks that you connect your social media accounts. We recommend also uploading government-issued documentation to verify your ID. This adds a green verification mark to your profile page which gives you access to a greater range of properties with the Instant Book facility. Without this, you'll usually have to request to book a property and wait for the host's response.
3. Research neighbourhoods
If you run a citywide search for a place like London, you will almost certainly be overwhelmed by the results. To hone the listings, first research which neighbourhoods might suit you.
Is access to central London important? If so, be aware that it can take 40 minutes to get there from Hackney. Do you prefer a lively bar scene? Then residential Newbury Park would be totally wrong. If you don't know where to start, try Airbnb's map tool which gives you an at-a-glance way to identify popular neighbourhoods and corresponding prices.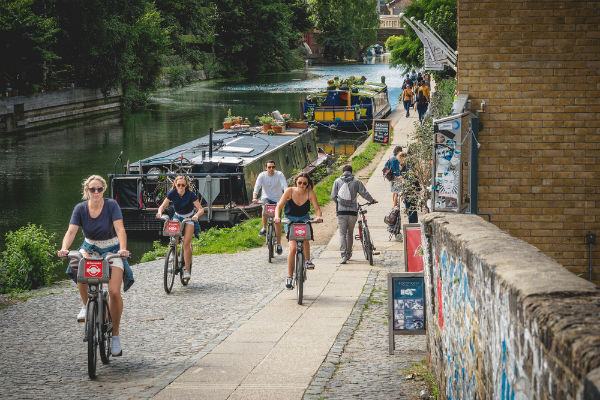 Hackney is hip, but not very central (Paolo Paradiso/Shutterstock)
4. Use filters
Airbnb's filters will help you narrow your results. Sadly, the site no longer offers a sort-by-price feature, but you can set minimum and maximum rates. You can also filter by entire home vs private room vs shared room and other essential requirements such as number of bedrooms, wifi, pets and so on.
5. Read the reviews – and don't ignore the ratings
To book the best Airbnb properties, you must read the reviews. More importantly, pay attention to the ratings. Many guests find it hard to leave a negative review after meeting their host face to face and staying in their home. The rating system on the other hand allows more honesty because individual ratings are swallowed into an overall average, allowing a level of anonymity. The ratings will likely offer a clearer indication of problems with location or cleanliness. Anything with three stars of fewer should raise alarm bells.
6. Look beyond the standard listings
Unusual or unique Airbnb properties can add an extra dimension to your holiday, so don't discount them out of hand.
Historically, Airbnb curated listings under a wide range of themes including lighthouses, windmills, treetop pods and even homes with their own Tesla chargers. Sadly, they've discontinued their Airbnb Picks series but that doesn't mean you can't unearth unique properties yourself. Simply Google 'unique airbnb' along with your city of choice and you could end up staying in a houseboat in London, a windmill in Amsterdam or a geodome in New York.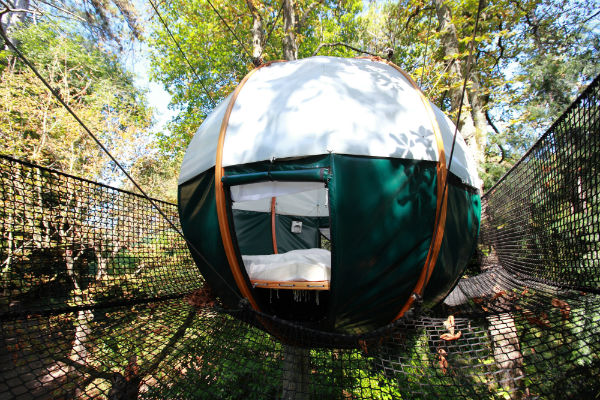 Airbnb
7. Examine photos carefully
Examine all the available photos. If there are lots of arty, abstract close ups of objects instead of wide shots, be wary. Could the host be hiding something?
Make sure you know what the bedroom area looks like and that there are windows if natural light is important to you. We know of a guest who arrived at a listing that looked bright and sunny in the photos only to find it was an artificially lit basement apartment!
To find the best Airbnb properties, look out for photos verified by the site. These have a watermark at the top right-hand corner to indicate that an Airbnb photographer has visited the property and taken the photo in question.
8. Look out for discounts
Many Airbnb hosts offer discounts if you stay for a week or longer. If your chosen listing does not, it's always worth asking the host directly, especially if the dates are near. Always be friendly and use unassuming language (e.g. "I'd love to stay at your beautiful home but it's just out of my budget. Is there any way you could discount it to around £50 per night?").
It's also worth noting that a study of Airbnb bookings found that six to 15 days in advance is the sweet spot for discounting, particularly for short stays.
9. Opt for responsive hosts
Before contacting a host, take a look at their responsiveness. Is their calendar up to date? What is their response rate? Do they usually reply within 24 hours and are they verified? Airbnb lists these metrics against host profiles to give guests an idea of what to expect. Opt for active hosts who will reply to your queries quickly.
It's worth trying the Superhost filter to identify the best hosts in your area of choice. Be warned though that superhosts may charge a premium because of their elevated status.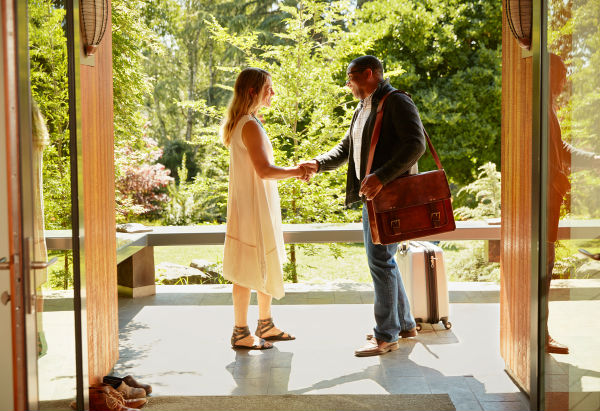 Airbnb
10. Read the entire description
There are several reasons why it's important to read the description from beginning to end.
Firstly, the description and list of amenities will likely answer all of your questions, so you don't have to bother the host for information they've already provided.
Secondly, the description will likely cover important caveats. For example, some homes are listed as an "entire home" but on reading the description you may find that they're in fact a private room listed as an entire home because guests have access to all living spaces (i.e. the "entire home"). Whether this is an innocent mistake or a deliberate attempt to dupe the system, we don't know. Either way, read to the bottom.
Hosts with particularly desirable properties may even put a "code" of sorts in their description to make sure you've read it all. For example, the "King of Airbnb" in New York asks potential guests to write "Bonus points are fun" at the top of their initial message to prove they've read the description.
11. Use other users' wishlists
One of the best Airbnb tips for the lazy searcher is to use other people's wishlists. There's no easy way to search for these on site, but a quick Google of "Airbnb wishlist" along with your city of choice will usually turn up some good options curated by users of the site. Naturally, you will have to examine individual listings yourself, but this is a good place to start.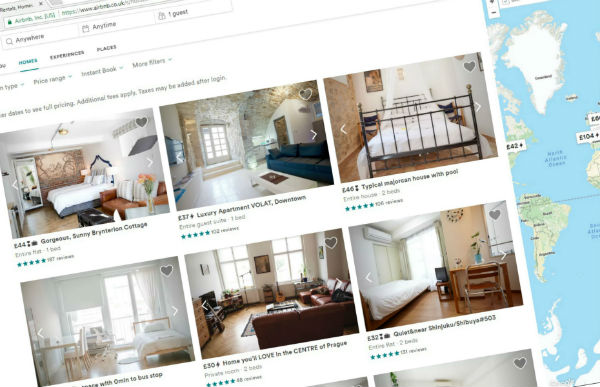 12. Don't rush your booking
There's a temptation to secure your booking as soon as you find a perfect place. Don't rush. There are three million listings on Airbnb so they won't run out of homes anytime soon. The site's urging that "only 13% of listings are left for these dates" is designed to make you book fast, but don't panic. Add your preferred properties to a wishlist and work through them systematically to make sure you end up at the best place for you.
13. Finally, leave a review
Leave a review within 14 days of your stay. This not only feeds into the Airbnb ecosystem, it also works to your benefit. If you review a host, they will be prompted to review you too. Being positively reviewed as a guest will make future bookings easier, especially when you're looking at a highly desired property.
Be the first to comment
Do you want to comment on this article? You need to be signed in for this feature