8 things you need to leave behind on your next trip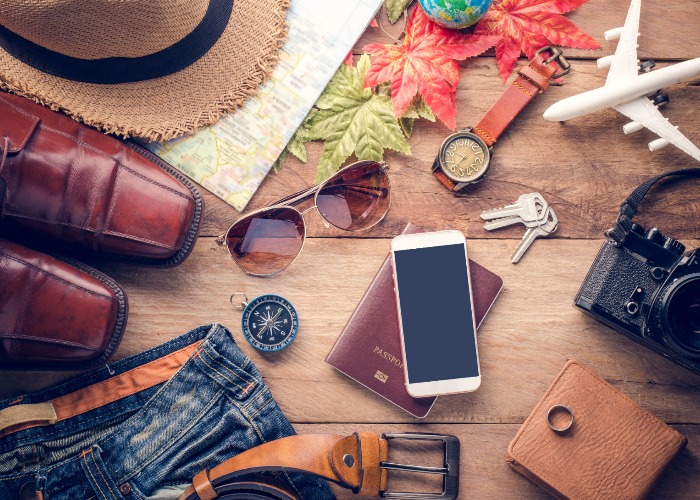 What to cut out to lighten your luggage and take some of the stress out of your trip
It's easy enough to overpack on holiday, as those "just-in-case" items and "oh they won't have this in Spain" essentials get squeezed into any already overloaded suitcase. But trimming down your luggage can make travel far easier and less stressful; so pack like a pro on your next trip by leaving these 8 things at home.
1. A change of clothing for each day
How many times have you come back from holiday with half your clothes unworn? A different outfit for each day of your trip always seems to sneak into the suitcase, but given your hotel will likely be equipped with a laundry service, there's no need to bring your entire wardrobe.
Plus, packing carry-on luggage only means you're guaranteed that smug feeling as you waltz through the airport, while others are stuck by the carousel. Invest in a suitcase that fits the exact cabin baggage dimensions and – with any luck – you'll be off the plane and out of the airport in a few minutes flat.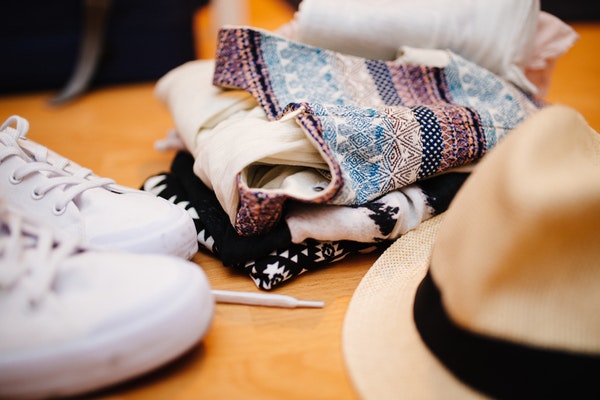 Pexels
2. Non-essential medication
Don't fall prey to the irrational fear that you'll get sick immediately upon landing and should therefore pack the entire contents of your medicine cabinet.
Instead, a more worthwhile use of the space in your suitcase is a small phrasebook (or better still, a dictionary app for your phone) allowing you to communicate with a pharmacist in the local language if the need does arise. Of course, any prescription medications you do need should be taken with you.
3. Bundles of cash
There's no longer any need to holiday with wads of dollars or euros burning a hole in your pocket. Opt instead for a prepaid currency card, or a credit card designed for travel. You won't be charged a foreign transaction fee and you could earn air miles to boot.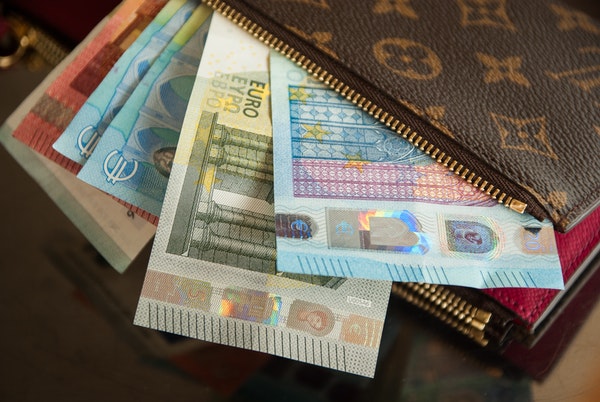 Pexels
4. Smart outfits
We all have visions of ourselves strutting around in a pair of high heels or donning a smart shirt for a night at a posh restaurant. But packing formal clothing that, in all likelihood, you won't wear can seriously eat up available suitcase space.
Instead, opt for clothes you can dress up with accessories and footwear that is both comfortable and practical. Smart-looking flip flops are ideal for enjoying the beach and for dining out, while hiking boots are perfect for wandering the streets of a new city and heading out into the hills.
5. Toiletries
Not only are shampoo, conditioner and body lotion available across the globe, but they add a lot of extra – and unnecessary - weight to your luggage. The savviest packers just buy on arrival – but if you're attached to a certain brand, invest in small plastic bottles to dispense only the amount you need for your trip.
Regardless of how extensive your beauty routine might be at home, though, a holiday is an excellent opportunity to dispense with too much make up, allowing your skin to breathe and get a vitamin D boost – leaving you returning home feeling revitalised too.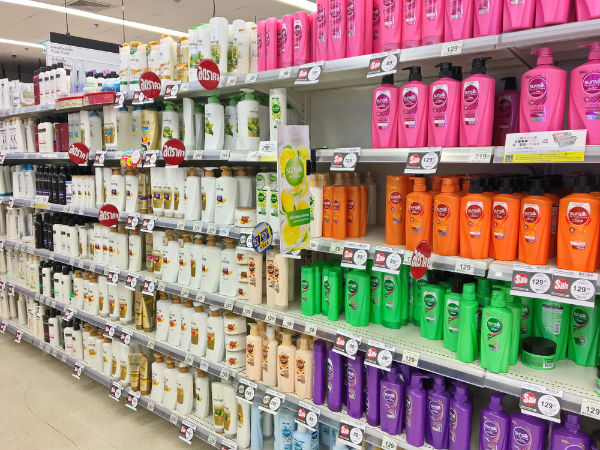 Bai-Bua's Dad/Shutterstock
6. Hair dryers and straighteners
Whether it's relaxing on the beach or discovering ancient ruins, there are probably a hundred things you'd rather be doing on holiday than spending hours on getting the perfect hair do. You'll find a hairdryer in pretty much every hotel, and if you're somewhere hot and sunny your hair will dry naturally much more quickly than it would at home.
7. Your entire summer reading list
A trip abroad is the perfect time to catch up on all that reading you've missed out on in the last the year. But despite your best intentions, it's unlikely you'll find time to power through the entirety of Game of Thrones in one holiday.
Ditch the five books and pack an e-reader. Not only does it have enough space for the complete works of Shakespeare (if you feel like it of course), but it's portable, lightweight and won't get screwed up after being stuffed into your bag.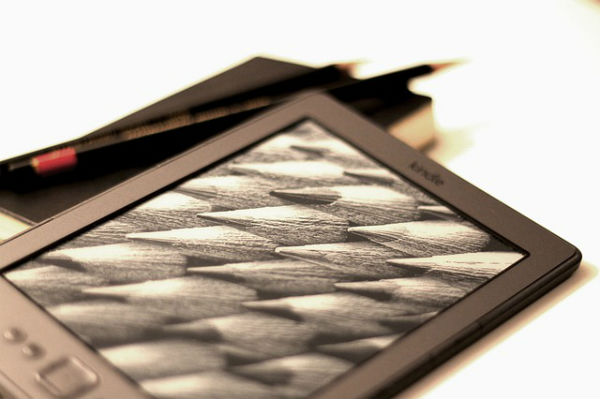 Pixabay/CC0
8. Stuff "just in case"
Unless you're going somewhere seriously remote, or you know in advance you'll definitely need it, leave the mosquito net and water steriliser at home. And, at the other end of the spectrum, forget taking tea bags and marmite with you.
Be the first to comment
Do you want to comment on this article? You need to be signed in for this feature