Are package holidays actually cheaper?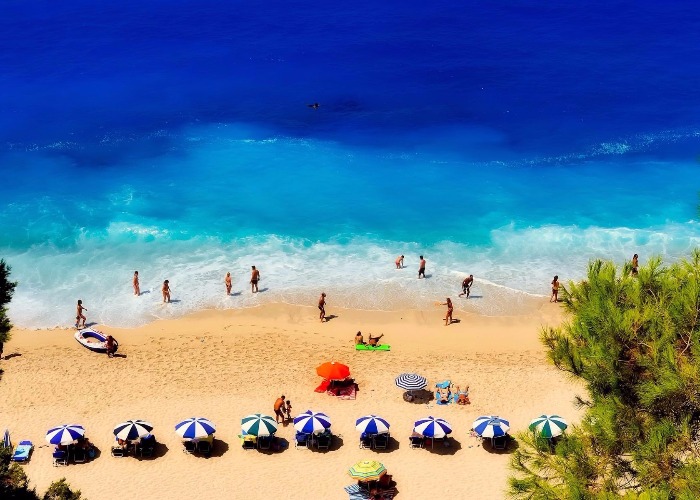 The age-old travel dilemma: should you do it yourself, or book a package? We investigate.
Booking a DIY holiday can be daunting. The thought of trawling through price comparison sites searching for the cheapest flights around is time consuming, and writing up an itinerary takes time as well as plenty of research. You could easily spend weeks leafing through a guidebook jotting down the best places to visit, trying to figure out where you'd most like to go.
So should you save yourself the hassle and opt for a package holiday instead? Although that would mean being tied to certain destinations and dates. Here we investigate the package holidays vs DIY debate.
If you're after flexibility...
You can be as flexible as you like when booking a DIY holiday: you can choose the length of your stay, you can mix and match destinations and hotels, you can pick your preferred modes of transport and travel times.
Plus, you get to choose exactly where you want to go so you can visit the places that you really want to see. You can be as creative as you like with your itinerary, picking the best sights and mixing them up with other activities to suit your personal interests.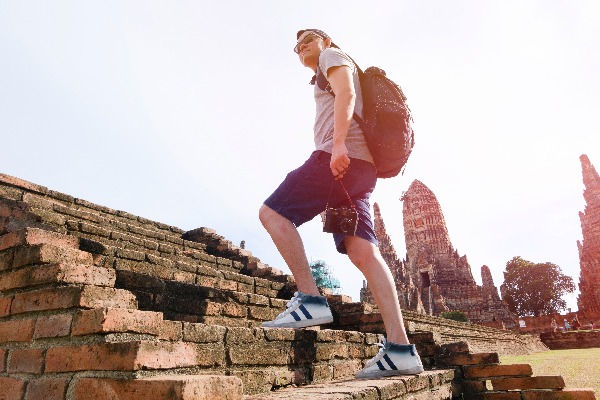 (Pexels/CC0)
Booking a package holiday won't allow you as much flexibility as you are tied towards a given itinerary that has been put together by a travel company.
But for ease...
That said, booking a package holiday will save you a lot of hassle. According to Expedia, people search an average of 48 times on eight different websites before booking a flight.
Why spend weeks writing up an itinerary and searching for the best deals online when you can book your entire holiday in one click? A package holiday takes away all the hassle without taking away the fun – flights and hotels are all booked for you, and meals and activities can be thrown in too.
But that does mean you might need to embrace group excursions rather than a bespoke experience as there will be a ton of other people doing the same thing as you.
So which works out cheaper?
Booking a holiday for a family of four can be very expensive, especially if you want to tailor-make your own itinerary. Package holidays offer exceptional value for money as travel companies pre-purchase transport and accommodation in bulk, selling them off at competitive prices.
Plus, if you go all-inclusive, you'll know exactly how much your holiday will cost you before you've even left. Research carried out by Which? found that a DIY holiday could save more than £300 per person if you drink and eat in local restaurants and bars.
(Adam Polselli/Flickr/CC BY-NC-ND 2.0)
It also depends on your destination
But Which? also found that some all-inclusive deals beat the DIY price by £500. Why? It depends on where you're travelling to. If you're visiting a popular holiday destination such as Spain or Greece and are planning on staying for a week or 10 days, then it's worth looking into a package holiday.
Apart from flights and accommodation, meals and drinks are usually part of the deal with an all-inclusive, along with activities (although do check for added extras, such as excursions).
Guy Hobbs, travel principal researcher at Which?, believes that in southern Europe it's cheaper to choose a flexible holiday and eat in local restaurants, while elsewhere, such as in the Caribbean where local prices are high and resorts are remote with few bars and restaurants nearby, a package holiday is your best bet.
But consider financial security
Should anything go wrong with your DIY holiday, you're less likely to be entitled to compensation.
Travel companies selling flights are required to hold an Air Travel Organisers' Licence (ATOL), a scheme that protects customers should anything go wrong with their trip. That way you know you won't get stranded abroad or lose your money should your travel company or airline fail.
This applies even if you've just booked flights through a third-party company, though it won't cover the cost of your accommodation if you arranged that independently. Good travel insurance and booking with a credit card will offer added protection.
(Pexels/CC0)
Guy Hobbs shares a top tip: "If you decide to go DIY, book your flights and hotel together (with the same company, at the same time) to enjoy the same ATOL protection given to all-inclusive package deals."
Look for the ATOL logo when booking through a holiday company.
So which should I go for?
There's no easy answer, as it all depends on what experience you're after. If you're keen to get some of the perks of a package holiday, such as good-value accommodation and hassle-free booking, then you can opt for a flight and accommodation combo.
Online travel agencies like Expedia negotiate special rates with hotels and airlines, allowing them to offer package pricing when buying flights and hotels together, saving customers money.
Alternatively, you could take advantage of the cheap flights, hotels and transfers a package holiday gives you but do your own thing once you arrive at your destination. Package ski holidays, for example, offer great value for money when it comes to flights, accommodation, meals and ski passes.
Once at the ski resort, you can head off and explore the local area, choosing your preferred restaurants and cafes for some of your meals to avoid the monotony of eating at the same restaurant every day. And you can easily opt out of the organised activities that tend to dominate package holidays. That way, you'll get the best of both worlds.
Be the first to comment
Do you want to comment on this article? You need to be signed in for this feature