Places to visit in Scotland to avoid the crowds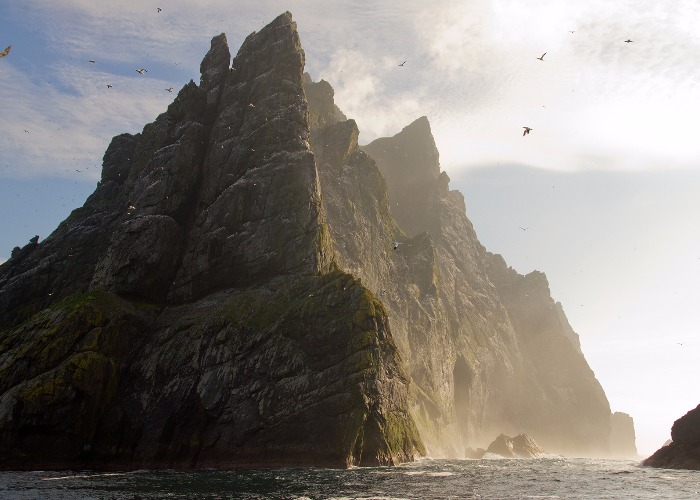 From island hideaways to gorgeous gardens, these are some of the best places to visit in Scotland.
You've been to Edinburgh Castle, seen Kelvingrove Art Gallery, hiked in Glencoe, and hunted for Nessie – so what do you do on your next trip to Scotland? Avoid the crowds at the big hitters and try some of these little-explored places to visit in Scotland.
For a remote island adventure
St Kilda National Nature Reserve is officially the remotest part of the British Isles. Sitting some 40 miles off the Outer Hebrides, it takes real determination to get there via an organised boat tour, and if you want to stay, you will have to secure your spot in the campsite which hosts no more than six people at a time. Why make the effort? For the dramatic rock formations, seabird colonies, and all-round experience of visiting this desolate but captivating archipelago.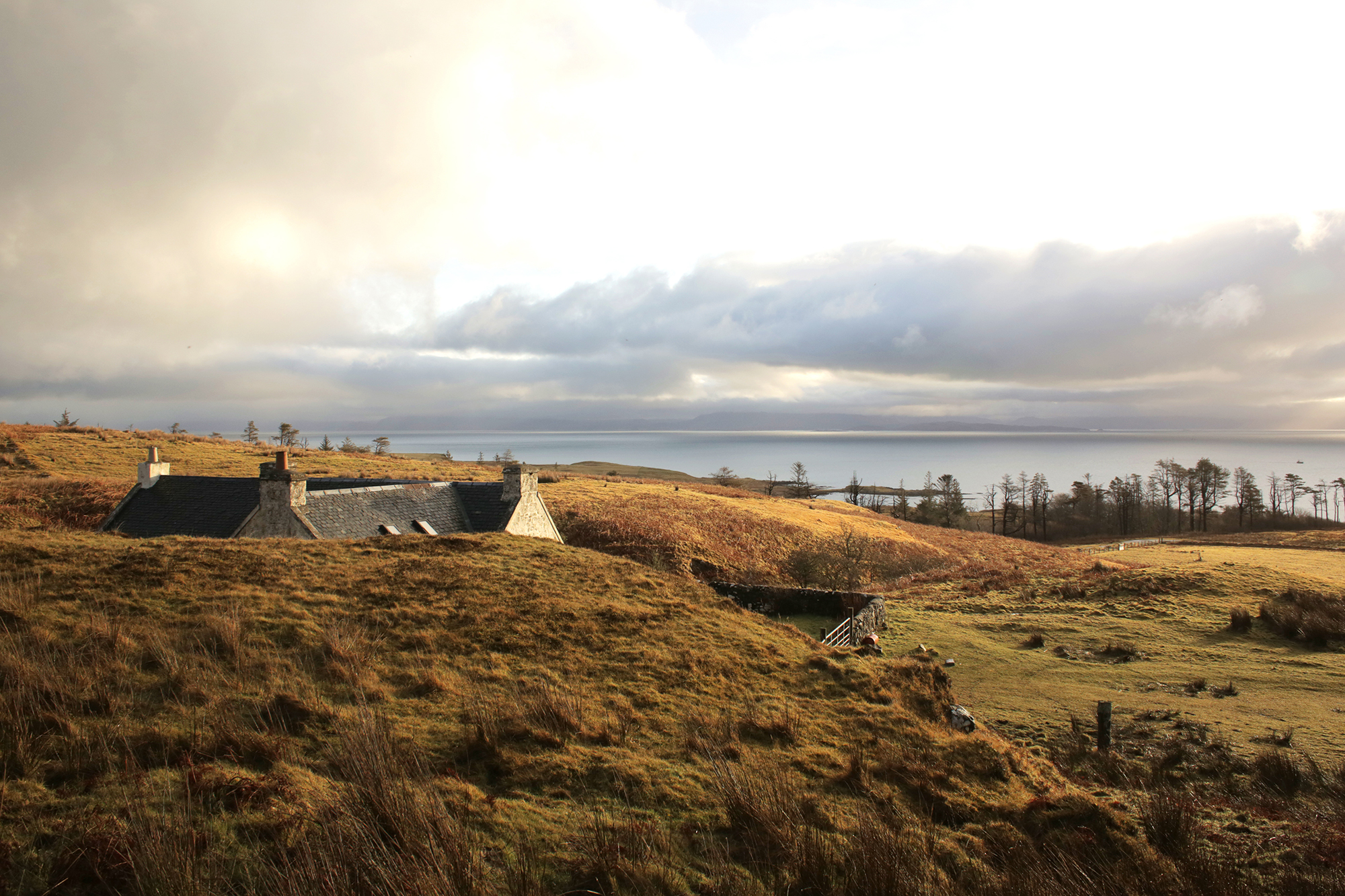 JoshoJosho/Shutterstock
The Isle of Eigg in the Inner Hebrides, exclusively owned and managed by a local community trust and not a private landowner, offers an easier-to-reach alternative. Dolphin and whale spotting goes hand-in-hand with activities such as boating, kayaking, and hiking, while the coast has plenty of scenic platinum-sand beach stops. The island's creative soul and eco-vibe are reflected not only in its own record label and artist residency, but the range of festivals, events, and ceilidhs open to all.
For a walk on the quiet side
For a short and easy walk for all the family, take a trip to the small RSPB reserve, Fairy Glen, in Rosemarkie, Ross-shire. This magical forest walk takes you into a wooded glen and up to waterfalls. Afterwards, head to Rosemarkie's long golden beach for an ice cream and a paddle if you're feeling brave.
In Glenmore, just seven miles from Aviemore, another gentle saunter can be found to Lochan Uaine, or the Green Loch. Loved by locals, it's a good place to stop on a walk up Ryvoan Pass (pop your head in the bothy), or simply pack a picnic and admire the green hues of this wee oasis.
Gordon Brian Doherty/Shutterstock
For a different sort of stroll, try the chain walk at Earlsferry in East Neuk, Fife. Head along the coastal path, where you will see a clear waymarked route along the rocks. Less 'walk', more mini rock climbing challenge, make your way along the edge of the coast with the aid of chains secured into the rock. Do take care though: this walk is affected by the tide, so remember to check times and wear good, sensible shoes.
For excellent architecture
From medieval castles and Georgian townhouses to Victorian tenements, Scotland's evolving story can be seen through its buildings. Just wander among the red-sandstone constructions of Glasgow (don't miss Templeton's Carpet Factory facade) and the cobbled streets of Edinburgh's New Town (call by Kay's Bar for a pint with the locals) to get a feel for the differing styles of Scotland's two big cities.
In Bellahouston Park, Glasgow, Charles Rennie MacKintosh's secluded House for an Art Lover is full of characteristically tasty visual treats. Seek out more rural spectacles such as The Dunmore Pineapple in Falkirk – an exotic folly built in 1761, which has long drawn curious glances.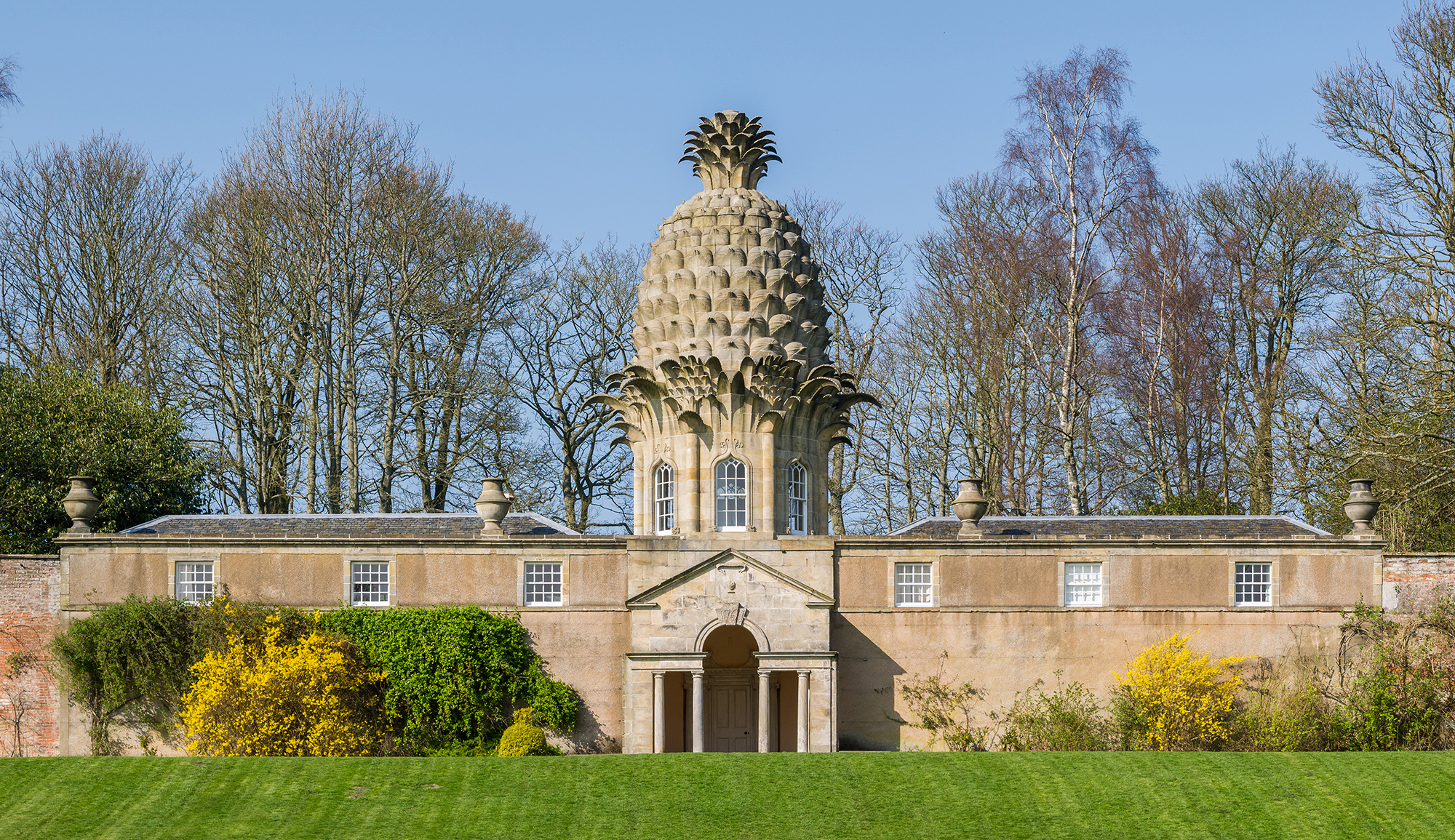 Ulmus Media/Shutterstock
In what is possibly the last place you would you expect to find a sizeable Buddhist monastery, is exactly that. Kagyu Samye Ling Monastery, with its gilded edges, fluttering prayer flags, and resident monks, is located in Dumfries and open to visitors. Refuel in the Tibetan Tea Rooms, or pack your sleeping bag and make a night of it, either camping or bunking in one of the dorms.
For glorious gardens
The Secret Herb Garden is a secluded retreat to the south of Edinburgh, selling fresh herbs, plants, seeds, and consumable goodies including the garden's specially brewed range of bottle beers. Don't miss the bee hotel or the atmospheric glasshouse where you can enjoy a slice of homemade cake while watching sparrows whizz around inside.
A short drive from here is Little Sparta, a living, breathing outdoor gallery with more than 200 pieces of artwork – be it fountains, bridges or sculptures – in the Pentland Hills. Meanwhile, tucked away Kailzie Gardens, with its osprey centre, rose garden, manicured borders, and Garden Cafe, sits close to Peebles.
secretherbgarden/Instagram
The Garden of Cosmic Speculation will have you questioning your eyesight as you wander among its various landscaped exhibits in this Dumfriesshire garden-cum-sculpture park. Then there's Inverewe Gardens near Poolewe, hemmed in by mountains and lochs, it exhibits plants and trees from around the globe. Wander the landscaped walled garden while watching for red squirrels, or head to the shoreline in the hope of seeing a passing seal or otter.
Down in Dumfries at Caerlaverock Wetland Centre, you can get up close to migrating whooper swans and barnacle geese from October to April, and check in on the returning ospreys (April to August), as well as count dragonflies, owls, badgers and an abundance of other creatures which call it home – even if albeit temporarily.
For some Scottish-made sampling
It's no great secret that the Scots like a wee tipple; there are more distilleries and breweries than you can shake an empty glass at, from the Borders to the northern isles. Some of the nation's finest producers just happen to be located in highly scenic, truly remote spots.
bartdevry/Instagram
The Black Isle Brewery is one such place. Surrounded by fertile farmland, it is renowned for its organic brews. Sitting just north of Inverness, you will find a friendly visitor centre and brewery tour filled with passion and love. More good times in a glass can be had at BrewDog Brewery in Ellon, north of Aberdeen, where tap room tastings and tours can be booked online.
Up by Thurso in Caithness, you will reach Dunnet Bay Distillery. Here, the producers of super-cool Rock Rose Gin and Holy Grass Scottish Vodka are set to open a brand new visitors' centre in May 2017, with promises of tours and tastings aplenty.
Venture on up to Unst, the most northerly inhabited island in Shetland, to get sipping at Shetland Reel Distillery. Home to blended malt Reel Whisky and Reel Gin, the distillery also hosts tasting sessions from April to September, three times per week.
thedarkmarc/Instagram
For a bit of booze history, whisky-lovers and craft-appreciators should call by the only cooperage still in operation in the UK. At the Speyside Cooperage you will see how whisky casks are made in the same traditional way, and find out just why oak is the only wood that's up to the task. More than 150,000 casks are made or repaired here each year and used by distilleries the world over.
Be the first to comment
Do you want to comment on this article? You need to be signed in for this feature