10 reasons you need to visit Western Australia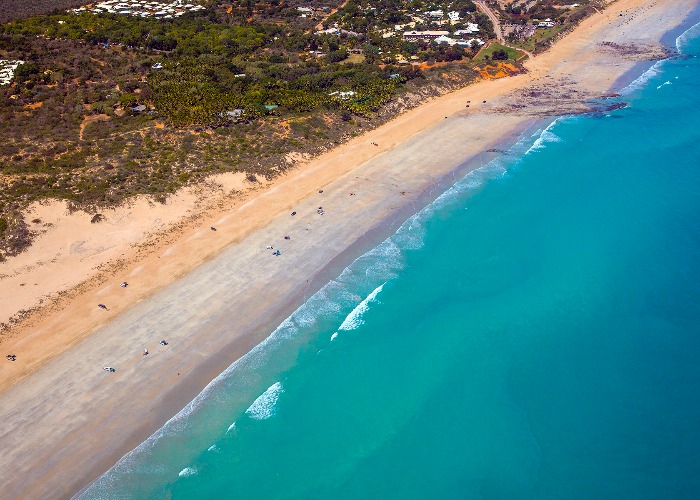 With the direct Qantas flight to Perth from London starting next spring, Australia's unsung city looks set to punch above its weight, rivalling Melbourne and Sydney as a destination in itself.
Capital of the continent's largest but sparsely populated state, laid-back Perth has undergone a facelift recently, with cool bars and the impressive harbourside development at Elizabeth Quay adding to its deserved reputation for the best in pristine Aussie beaches.
With 365 days of sunshine and a shoreline stretching a third of the way around Australia, it's a haven of uncrowded places to explore, year round. Here's why you should visit Western Australia.
1. For cool city vibes in Perth
Close to the city centre, Elizabeth Quay has overtaken nearby King's Park as the place to while away time, with sculptures, a fresh gelato café, water play area and the Reveley rooftop bar. The quay's summer pop-up, Embargo, has a changing line-up of food and drink trucks offering everything from Argentine steaks to a pint of craft beer.
Alternatively, dine nearby at the revolving, 33rd floor C Restaurant for awesome views, while by the Swan River in East Perth the Bali favourite, Ku De Ta, has opened its first international outpost for breakfast, cocktails, and everything in between.
With the hip port of Freemantle, open-air cinemas, outdoor music events and the annual Perth Arts Festival too, the city definitely has its groove on.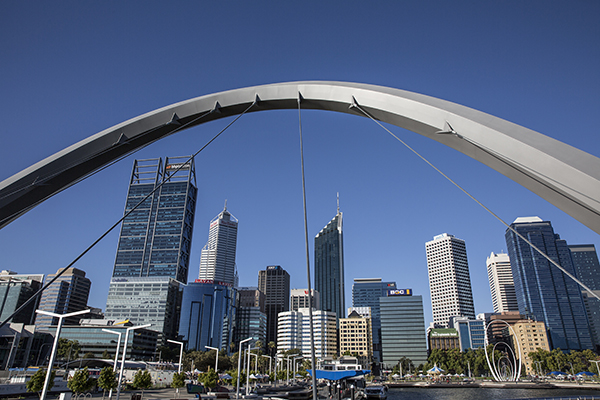 Nori Jemil
2. The beach life is beautiful
With most of the population living beside the Indian Ocean, it's no surprise that beach culture is part of everyday life. Hillarys Boat Harbour, just north of Perth, is a popular local weekend destination, with a dedicated kids' beach, the Aquarium of Western Australia (AQWA), and a whole host of places to eat.
A range of beachside accommodation can be found state-wide, and a stroll of only a few feet from most of these will have your toes wiggling in the sand. Don't just watch the Aussies enjoying themselves though; there's kayaking, kite-surfing, sea-fishing tours and activities for all ages.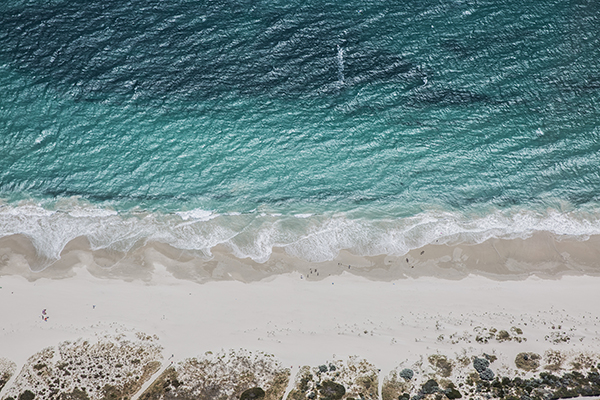 Nori Jemil
3. The whale watching is next level
Just off the shore, Ningaloo Reef has long been known as a place to swim with whale sharks, but now it's possible to jump into the briny with humpbacks too. Southern right, blue and humpback whales all migrate from Antarctica up the Western Australia coast to breeding grounds in the Kimberley, and can even be seen from the shore.
Alternatively, a whale watching trip gets you closer to the action, or if swimming with dolphins is on your wish list, Rockingham is easily reached by train from the capital. Surprisingly, Montgomery Reef in the north is Australia's largest inshore reef, and is getting more and more visitors every year.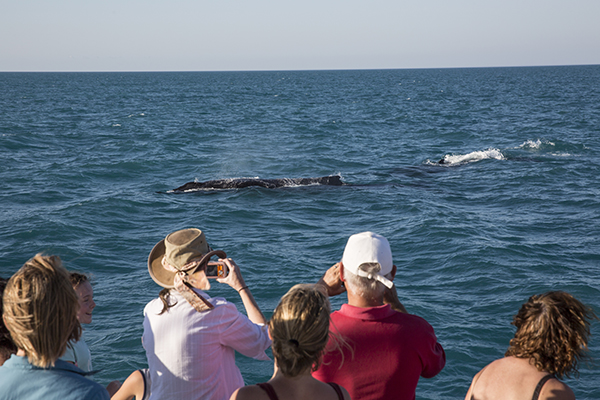 Nori Jemil
4. There's a gorgeous island escape
A 25-minute ferry ride from Freemantle is the car-free holiday island of Rottnest, or Wadjemup. Known locally as Rotto, this former Aboriginal territory got its colloquial name from the furry little quokkas who inhabit the isle, oddly mistaken for rats by Dutch sailors. They must have been at sea for too long, as these cute critters are definitely marsupials not rodents.
Hire your bike on the mainland and get ready to see the whole glorious, family-friendly island on two wheels, from its salt lakes to lighthouses. Surrounded by turquoise shallows and white sands, Rotto's shoreline even makes some of Perth's beaches look average!
JRLphotography/Shutterstock
5. There's divine food & drink on offer
You can't visit WA without heading south to the Margaret River area, or to one of the state's many vineyards for a wine tasting. At Vasse Felix or Leeuwin Estate, their gourmet lunch offerings are a perfect pairing.
During Perth's super-hot summers, the southern towns of Bunbury and Dunsborough offer cooler climes, and surfers have long headed south for the waves. With food and wine festivals, chocolate and truffles, ancient karri forests and the Bibbulmun walking trail, south of the capital is where the foodies and outdoor enthusiasts head.
6. There's adventure to be had in the Outback
Let's face it, WA is so huge everywhere's a road trip. From Albany to Broome and beyond, it's possible to take a 4WD or an organised tour to revel in sights like Shell Beach and the dolphins at Monkey Mia.
Heading north or inland to the red dirt interior, there are kangaroos and wallabies aplenty. Sleep al fresco on the deck of a sheep station, or more comfortably at a road house or bed and breakfast in towns like Kalgoorlie and Kalbarri.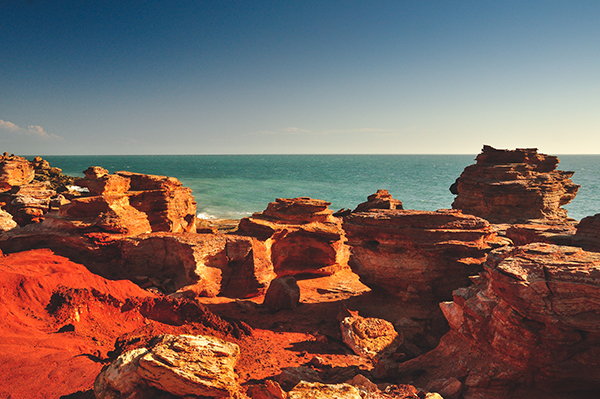 John Crux/Shutterstock
7. There are striking landscapes with few visitors
Broome has long been famous in Australia for its indigenous culture, pearl cultivation and its glamorous annual racing event, the Broome Cup. Part of the wider Kimberley region, this northernmost region of WA is as remote and "untouched" as its gets.
For adventurous types, the Gibb River Road is a must: take the car to explore waterfalls, see ancient rock art, marvel at the Bungle Bungles in the UNESCO Purnululu National Park, or camp by Lake Argyle.
For comfort seekers, a liveaboard cruise will afford many of the same views, while a flight over the Horizontal or Mitchell Falls is a way to cover some more of these immense landscapes in only a few hours.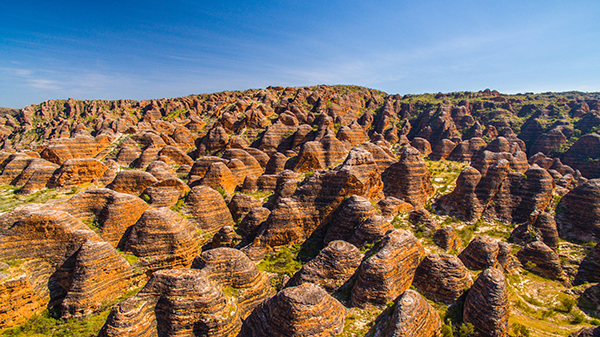 Alex Couto/Shutterstock
8. There are some stunning national parks
If sleeping under the stars excites, then head to one of WA's secluded national parks on a guided 4WD tour. From Karijini to the Stirling Range, these wild landscapes invite overnight stays together with a campfire, prerequisite Aussie barbecue and your knowledgeable guide at hand.
Tents are optional; if you want to stargaze, then a swag bag (or bivvy bag) is recommended. Just jump into your canvas-wrapped bedding, and roll it up again in the morning before chucking it on top of the 4WD and heading to your next stop.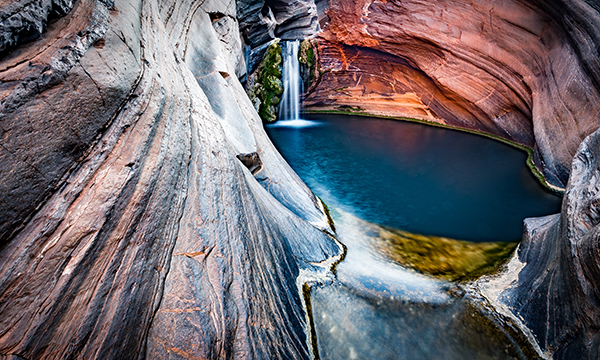 ronnybas/Shutterstock
9. The skies are mind-blowing
Perth is famously one of the world's most isolated cities, so with fewer towns it has little light pollution and inky-dark night skies. The Bickley observatory offers formal tours, as do various astronomical centres and stargazing guides, but alternatively just head outside on any of the many clear nights to watch Venus rise and the Southern Cross appear.
If you're lucky enough to make it to the Outback, then you'll probably sit open mouthed at the sheer number and brilliance of the stars.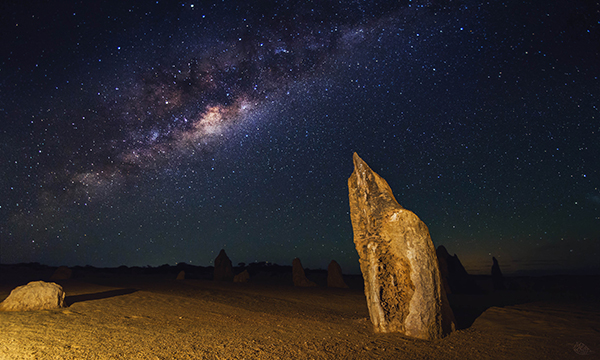 Nathan Dobble/Shutterstock
10. It's Australia's sunset state
The sun's always shining somewhere in WA, and come evening, that means sunsets can be spectacular. A journey along Perth's Sunset Coast, the West Coast Highway will take you all the way from Mindarie Keys, north of the city, to the famous port of Freemantle.
But wherever you are in WA, from the bush to the coast, you'll want to catch the glory of the end of the day, possibly with a glass of something local in your hand. As they say here, it's "God's Own Country", and you'll certainly feel blessed watching the sun dip into the Indian Ocean and the ensuing afterglow. Heaven.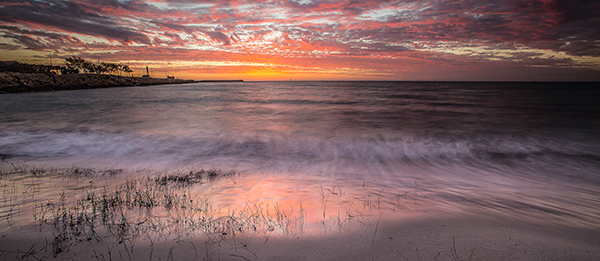 Nori Jemil
Be the first to comment
Do you want to comment on this article? You need to be signed in for this feature