10 ways you can travel responsibly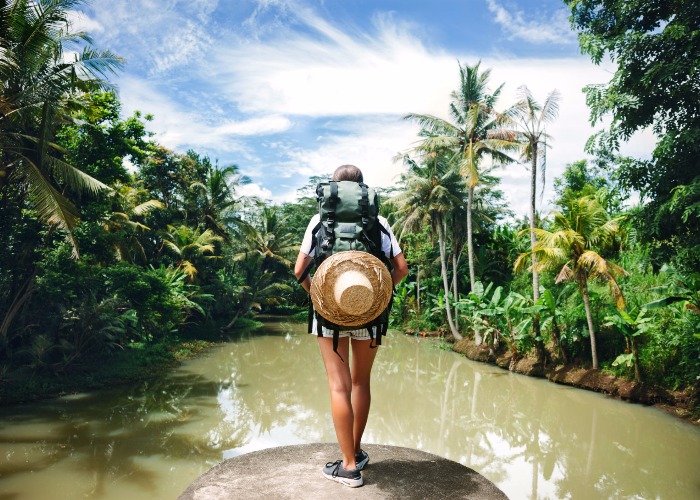 With the UN declaring 2017 the Year of Sustainable Travel, there's no better time to think green on holiday – and, luckily, that doesn't involve us all wearing hessian and braving compost toilets.
We think that having a positive impact on the planet's environment and inhabitants is important, and when done well, tourism can be a positive force for good; hotels provide work opportunities to locals and it often encourages residents to keep their environment clean.
With more travel businesses wising up to the benefits of sustainability, going green on holiday is easier than ever, and often makes an experience all the better. Here are a few ways you can be a little more responsible about the way you travel.
1. Pick a green hotel
Whether looking to escape from it all in an off-grid mountainside dome (White Pod), kick back in a driftwood, clifftop hot-tub (The Scarlett) or kip in Brooklyn's coolest new digs (1 Hotel), it's often the sustainably-minded hotels that provide the best hospitality experiences.
Arbiters like Bouteco and i-escape list boutique eco-heroes and TripAdvisor even makes a nod to greener hotels via their greenleaders programme.
ronnybas/Shutterstock
2. Go where there is greater need
Nepal, Turkey, Jordan, Egypt, Tunisia and Brazil, are just a few places where a heavy economic reliance on tourism has been derailed by natural disasters, political turmoil or disease. Admittedly there's no merit in travelling somewhere that is downright dangerous, but it is sometimes worth looking beyond unfounded fear.
3. Seek meaningful experiences
After maxing out on the beach, shops, food, adventure and all the other things we should all indulge in on holiday, seek out inspiring experiences with a social purpose. In only an hour it could add a whole other dimension to a trip and enrich your perspective. Mumbai's Reality Tours give profits back to the slums they take people around and in Cape Town, Uthando demonstrates to tourists the success of township-based social and entrepreneurial projects.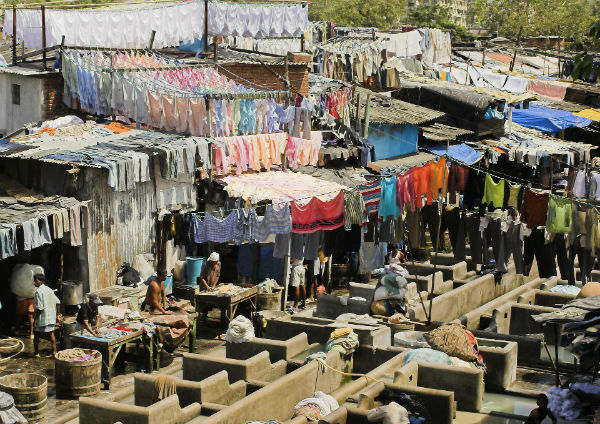 Pixabay/CC0
4. Pick responsible tour operators
From Maasai-led safaris to Maori run whale-watching trips, it's often more rewarding to choose travel companies that support local communities and act responsibly. Responsible Travel is the UK's largest responsible tour operator, listing over 5,000 holidays around the world. In their words: "Responsible tourism is about putting people in the destinations first – their livelihoods, their landscapes, their learnedness and their living culture."
5. Pack with a purpose
Often small, tangible gestures are the most rewarding and beneficial. US-based initiative Pack for a Purpose helps match tourists with the material needs of charities all over the world. Since 2009 they have helped tourists donate 37,000 tons of supplies to schools, clinics and other projects worldwide.
Makistock/Shutterstock
6. Conserve water
Water scarcity is inching up the chart of serious global problems, already almost a quarter of the world's population lives in areas of water scarcity. We all need to be a little more mindful of water use on holiday: avoid plastic bottles and instead opt for tap or filtered water (gadgets like the SteriPen will make almost any water safe to drink, and purification tablets work a treat too).
Reduce unnecessary laundry by putting unused towels and pillows to one side, and limit the number of baths taken (however irresistible the tub is).
7. Join the fight against plastic
Plastic is everywhere. Even sun creams contain microscopic plastics that kill coral. Every little bit helps, so consider removing any excess packaging from products or gadgets before travelling, take a reusable shopping bag and water bottle and look out for local recycling regulations.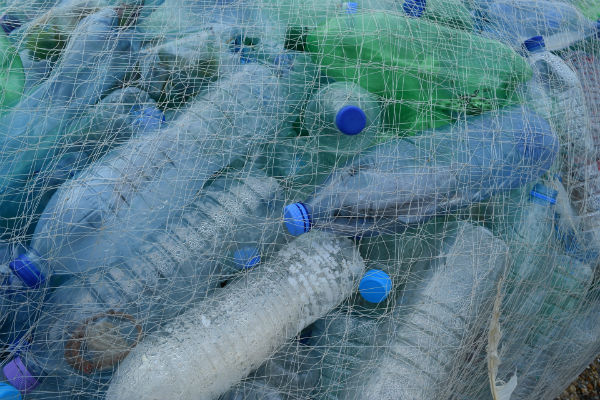 8. Buy local
Plastic souvenir tat aside, splurging on local goods when travelling is highly commendable. Bargaining is part of the purchasing process in many cultures so don't hold back – just make sure you feel the price is fair for everyone involved before making a deal.
Thinking local can extend to food and drink too: freshly made guava juice, gin distilled with local herbs, and homemade cake from the market are all far more interesting than another can of Coca-Cola. Forego your all-inclusive and venture out to drink and dine in the locally-run establishments.
9. Travel the greener way
Make getting to your destination part of the fun by opting for train travel where possible – short flights are the least fuel efficient. The Eurostar to Paris, for example, uses 91% less carbon than a plane. Loco2 and Greentraveller both have guides to help navigate the UK and Europe by train.
Ditty_about_summer/Shutterstock
10. Be curious
Travel experiences are heightened by a little background knowledge so don't hold back when it comes to finding out as much as possible about your hotel or tour operator. Are guides from the local area? Do staff seem happy? Are soft furnishings made locally? How can tourists help protect the indigenous wildlife?
The more inquisitive we are about responsible and sustainable practices, the more the travel industry will up their game.
Be the first to comment
Do you want to comment on this article? You need to be signed in for this feature