8 road trip tips: how to plan your next adventure on wheels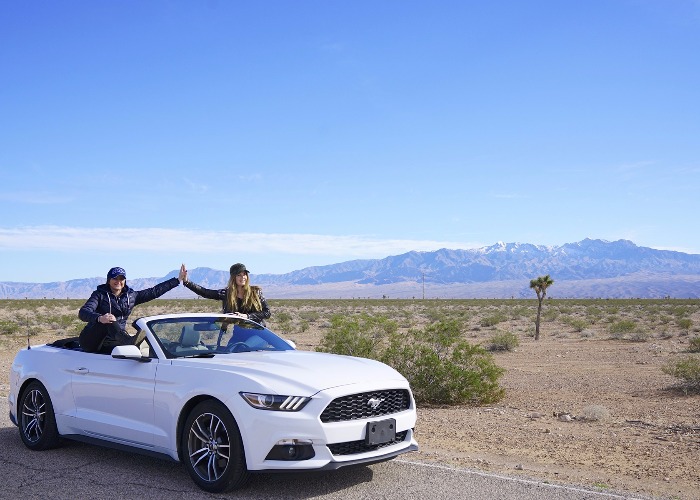 Make your next adventure one on four wheels
Summer is the ideal time to hit the road. As soon as the sun is out, the open road beckons. These are the months to roll down the windows as you turn up the radio, to eat ice creams leaning on the car bonnet and to revel in the freedom of changing your destination as you go. Ready to roll? Here are our tips for planning the perfect road trip.
1. Hire the right car
Start with the basics: your car can make or break your road trip. If you're not taking your own wheels, think carefully about what you really need and book accordingly – don't be tempted to scrimp. Make sure you hire through the right company, too – check out these savvy tips from loveMONEY on rental cars.
Most importantly, when travelling with family or friends, avoid reserving a "compact". No matter how good the deal is, or how spacious it sounds, you'll always end up with one bag that doesn't fit and a long queue to upgrade.
If you're heading somewhere warm, a convertible is often worth the expense. It's not just about looks; driving a spectacular coastal route with the top down is about as glorious as days on the road come.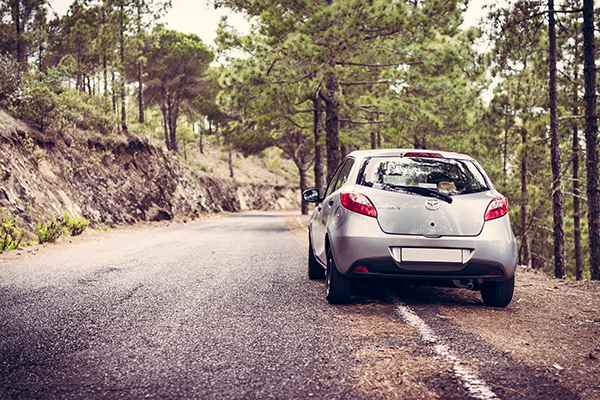 2. Pack carefully
A bit of advance planning goes a long way, and there are a few key essentials that can alleviate most road trip hassles. First on your list should be good sunglasses, lots of water and an Aux or USB cable to connect your phone if your car doesn't have Bluetooth.
Next, do some research into kit specific to your destination. In many European countries you're required to carry high visibility jackets, warning triangles and a breathalyser. If you're heading off the beaten track, pick up a paper map. There's nothing worse than driving in circles in a desperate search for GPS signal.
3. Get the right apps
Google Maps should be top of your list, but it's by no means the only app that you'll find useful. Community-based navigation app Waze is a great route-finding alternative, with real-time alerts about traffic jams and hazards, and reports of local petrol prices.
To figure out where to stop en-route, download Motorway Services in the UK or iExit in the US for details of where you can find food, accommodation and toilets. We've got some US-specific tips here for your American road trip here.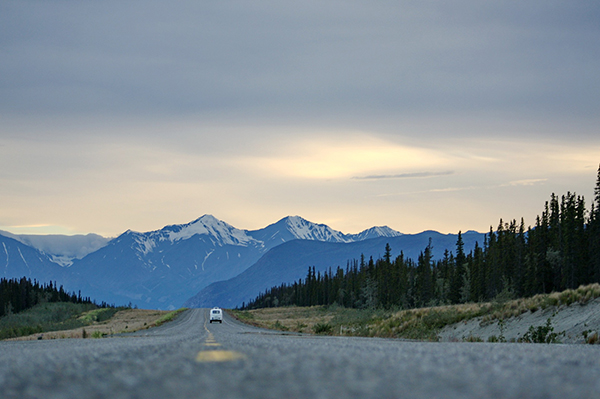 4. Craft the perfect playlist
Nothing makes or breaks a road trip like music. Keep everyone happy by setting up a collaborative Spotify playlist in advance, then make it available offline so you can access the tunes even if you lose your data connection.
If you're pushed for time, Spotify's own compilations, or free-to-stream mixes uploaded by the likes of POPSUGAR and Urban Outfitters, are a great place to start.
On long journeys, don't overlook the joys of local radio. There's nothing like an evening phone-in or some sing-along country classics to liven the mood.
5. Find your favourite car game
Playing endless games of "I spy" is a sure sign that it's time to shake up your car game repertoire. Guessing games such as "twenty questions", "guess who" and "two truths and a lie" are great ways to kick-start conversation, while the "alphabet game" will always get everyone looking out of the window.
On adult-only trips, get to know each other better with booze-free versions of "never have I ever" or "would you rather".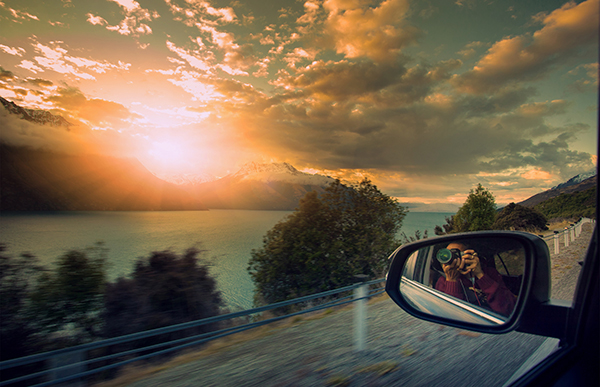 6. Step up your snacks
Great snacks make a road trip, but don't pack everything in advance. While a few high-energy treats and plenty of soft drinks are essential, one of the greatest joys of travelling by car is seeing what you can pick up along the way.
Service stations will supply you with endless sugar hits, bad coffees and questionable sandwiches, but it's more interesting to buy local produce en-route. Keep an eye out for farm shops and markets – and pack a cool box to keep everything chilled.
7. Stay somewhere special
Being on the road doesn't mean bad motels or budget bunks. From revamped Airstream trailers and remote glamping sites to family-run inns and retro roadside hotels, there's a host of enticing options out there.
Planning ahead might take some of the spontaneity out of your trip, but book at least one stay somewhere memorable. For the rest, download the Booking.com app and plan the night's accommodation over breakfast each morning.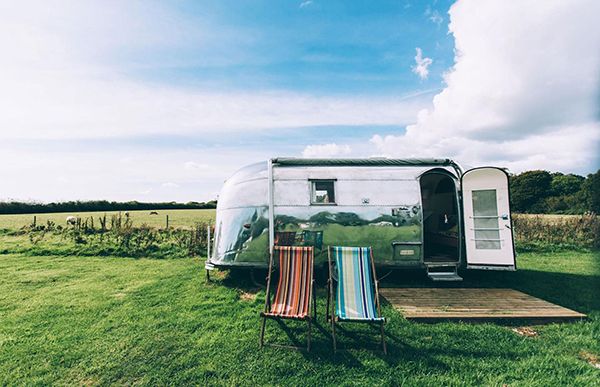 8. Make your trip achievable
Particularly driving abroad, and on a different side of the road, you may be surprised how quickly you tire behind the wheel. The AA recommend that you never drive for more than 8 hours in a day, and take at least a 15 minute break every three hours.
In practice, a maximum of 4 hours driving a day is a better aim. After all, you're on holiday – and the most important thing is to enjoy yourself along the way.
Be the first to comment
Do you want to comment on this article? You need to be signed in for this feature