7 tips to bag the best hotel rooms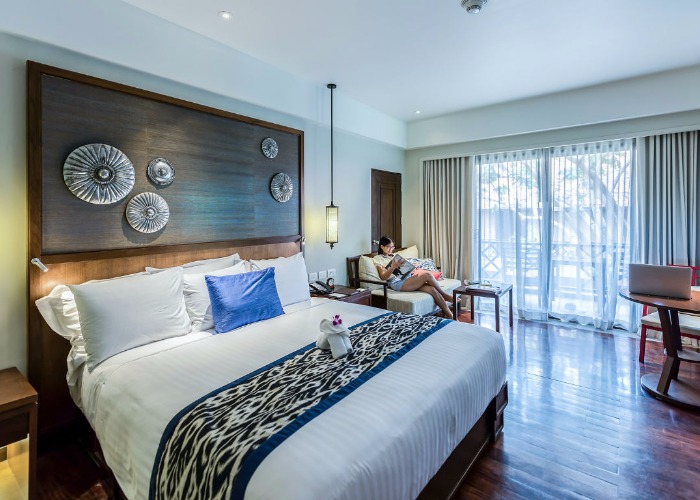 Hotels do upgrades too, so here's how to bag one.
Bag a great hotel room and you'll enjoy great views and fantastic perks. But drawing the short straw can mean noisy nights, a view of the local recycling plant and the world's smallest bathroom. Here's how to nab the best hotel rooms without having to re-mortgage your house.
1. Do your research
Don't just go for the first room you're allocated when booking online. These days, it's possible to get a sneak preview of your hotel room before you check in – an especially useful tool if you've got a phobia of bright pink chaise longues or shagpile rugs. Many hotels now have 360-degree virtual tours of rooms and facilities available, so you can see which room will suit your needs the best.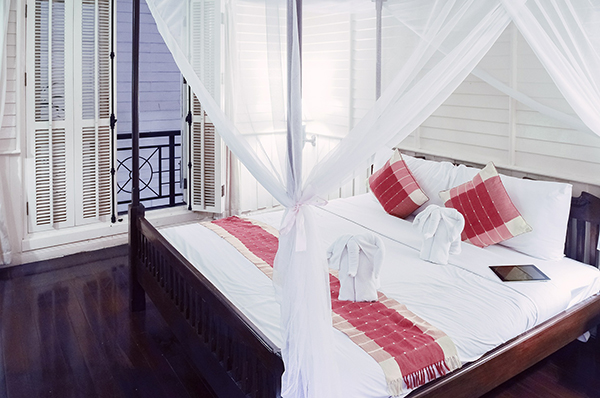 2. Ask for the best deal
Don't be afraid to simply call up the hotel and ask for a great deal. This tactic is more likely to yield great results if you're a regular who's established a rapport with key members of staff. But even if you haven't visited the hotel before, don't be afraid to try your luck. And consider going straight to the top; it's not hard to work out the email format for employees of the hotel, and finding out the name of the general manager is equally easy, so why not simply ask him or her for the best deal?
3. Go direct
These days, prices offered by booking websites are often the same as the prices you'll pay if you book directly with the hotel. Always check out the rates listed on the hotel's website, and find out what perks are available for loyalty scheme members.
Hotels are offering bigger and better perks to try and convince guests to book direct, and by doing so you'll also be first in line for any available room upgrades – and less likely to get booted out if the hotel's overbooked.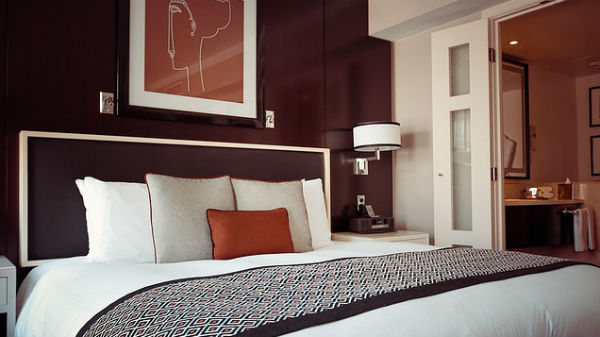 4. It's good to talk
Don't be afraid to tell the member of staff checking you in about any special celebrations. Many will be keen to make your stay that little bit more memorable, whether it's with a free room upgrade, a complimentary bottle of bubbly or activity packs for the kids.
But don't be tempted to tell any white lies – they're also great lie detectors, so telling them you're on your honeymoon when you're not is a recipe for disaster. Especially if the member of staff recalls that you employed that exact same tactic last time she checked you in.
5. Be nice
Recently, UK airline Monarch gave their check-in staff permission to give out a certain number of upgrades to customers who are polite, and the power of politeness works when it comes to hotels, too. Address hotel staff by their name, ask them how their day's going and thank them for their help.
You'll get in their good books, which means they're more likely to help you with additional requests. Also, don't underestimate the power of cold, hard cash – particularly in the US, where check-in staff are tipped on a regular basis. A five or ten-dollar bill will make that complimentary room upgrade much more likely.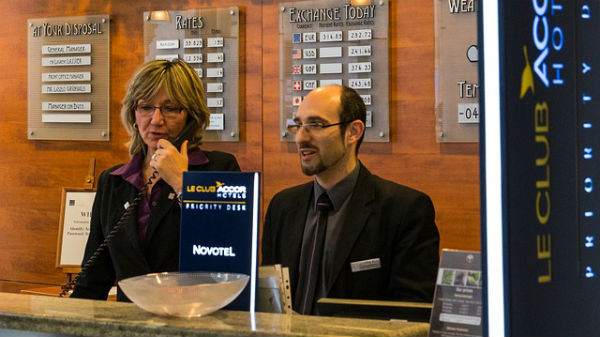 6. Get high
If your hotel is a high rise, ask for a room on a higher floor. These are most likely to have the best views over the city or landscape you're going to be exploring. They'll also probably be quieter, though avoid the very top floor, as these can often be noisier thanks to rooftop air conditioning units.
7. Ask for a fridge
If you're on a budget break and the standard rooms don't have a refrigerator, it's worth remembering that hotels have to provide a means of refrigeration for guests with medication that needs to be kept cold. Often the easiest option is to simply give you a room with a fridge, so you might well end up with a free upgrade.
And while we'd never encourage our readers to lie, you can still use this ploy without having a suitcase full of prescription medicine. We're sure we read somewhere that anti-malarials work best if refrigerated...
8. Get there early – or quite late
If you arrive a little early – and before other guests – the chances are that not all rooms will have been allocated yet. This means that staff will have more options for upgrades. If you are just staying for a night, the opposite logic can also play in your favour – if staff find they still have some premium rooms available and don't have other bookings to fulfil, they are more inclined to give you the upgrade.
Be the first to comment
Do you want to comment on this article? You need to be signed in for this feature