How to actually enjoy long-haul flights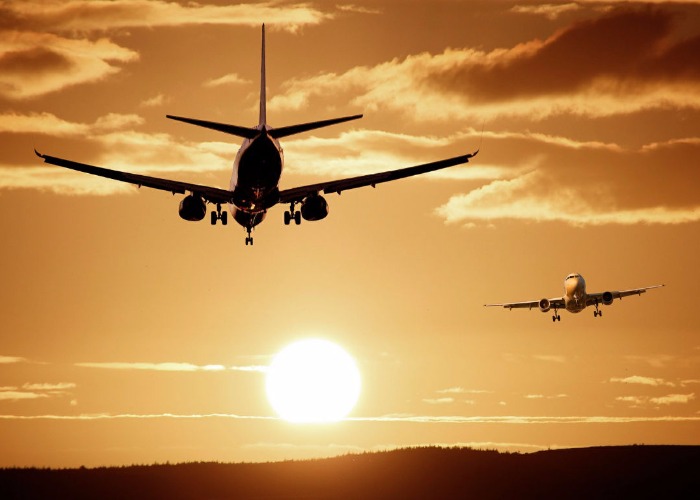 Long-haul flights don't have to be unpleasant.
Imagine your next long haul flight and it's probably not a picture of comfort, a refreshing night's sleep and, most importantly, a positive start to your holiday. But don't allow the thought of an extended period cruising at 39,000 feet to put a downer on your next vacation.
Instead, these 11 top tips for navigating your next long haul flight should have the minutes soaring by.
1. Get an upgrade
Number one on the list of ways to enjoy a flight is landing an upgrade. Although there's no exact science towards getting it, there are ways of increasing your chances.
Join the airline's frequent flyer programme to start clocking up airmiles and working towards being first in line for an upgrade on an overbooked flight.
In the airport, turning up early to a flight and being the first to check may to lead to an upgrade – but only if you dress the part. Hiking boots and leggings won't be landing you that spot in business.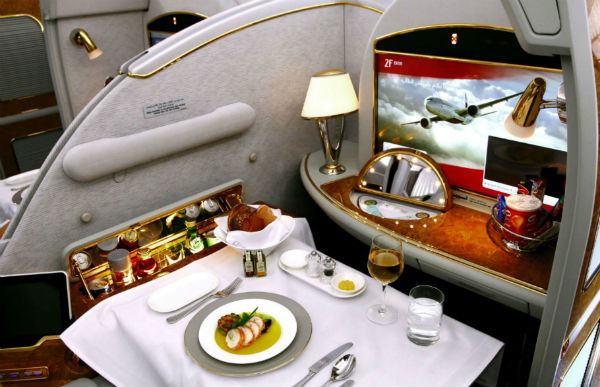 Dr Ajay Kumar Singh/Shutterstock
2. Don't leave home without your survival kit
Those of us who travel regularly have a trick or two when it comes to the pursuit of that all-important (yet elusive) part of a long-haul flight: sleep. Getting in the mood for a snooze is all about making sure you're comfortable, something best achieved with the aid of a flight survival kit.
An eye mask, ear plugs, wet wipes, a toothbrush and a comfy neck cushion should go a long way towards getting you prepped for some shut-eye. Different airlines maintain different inflight temperatures too, so don't forget an extra jumper and a pay of comfy socks just in case the air con's stuck on high.
3. Put the flight staff in a good mood
If you want to ensure you enjoy your flight, it's worth giving a thought to the cabin crew's happiness too. Start by acknowledging them when you board (being ignored by passengers is a pet peeve according to a survey by Business Insider) and consider gifting a bag of sweets or other snacks on your way in.
It might be a form of bribery – and it doesn't guarantee you'll receive any special treatment – but it will put the crew in a better mood, improving the flight experience for all on board.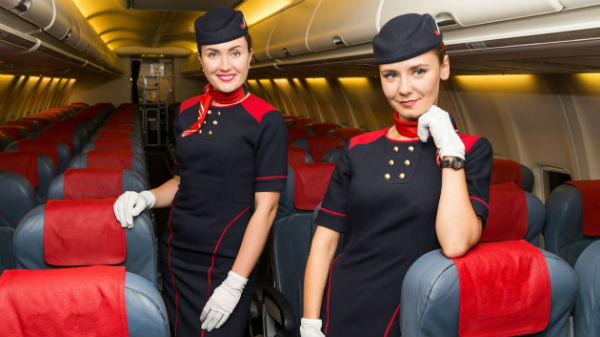 Dmitry Birin/Shutterstock
4. Don't fall for the temptation of free alcohol
Who's not considered hitting the free booze trolley on a long-haul flight as the perfect excuse for passing the time? Unfortunately, it is true what they say: a hangover (complimentary or not) at 39,000 feet is far worse than on solid ground.
Although cabins are pressurised to limit the symptoms of altitude sickness, you're still likely to experience feelings of nausea and headaches. Add that to the cocktail of sleep deprivation and large quantities of booze and it could be one mighty hangover indeed.
Instead, water is your friend. Buy a bottle in duty free and get it topped up during the flight to keep you hydrated between mealtimes.
5. Keep some snacks on hand
Airline food is notoriously dreadful and there's no guarantee that what you'll be served will be edible, nor fill you up until the next round of food at an indeterminate hour arrives.
Instead, pack some healthy snacks such as nuts, oat bars or fruit for some light grazing between mealtimes.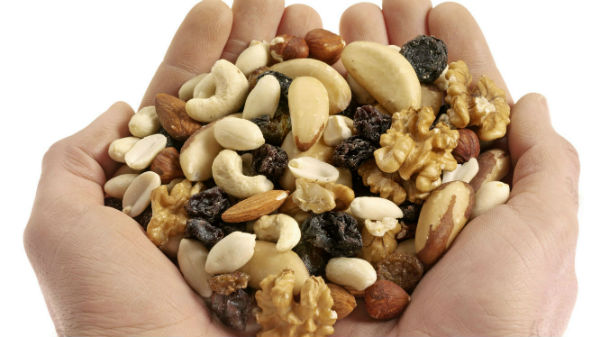 CKP1001/Shutterstock
6. Or opt for a dining upgrade
If you want to feel like you're in business class but without the hefty price tag, another trick is to upgrade your food. British Airways, KLM and Air France now allow passengers to choose from a range of a la carte dishes on some long haul flights.
For £10, you could be sipping champagne and dining on herring caviar, sushi or braised veal.
7. Make the most of the downtime
We rarely have time to be out of touch these days, so a long-haul flight can be the ideal opportunity to catch up with yourself or just switch off.
Read that book that's been lying unread for months on your bedside table, finish off some work that doesn't require you to be glued to the internet or just put your seat back and immerse yourself in the in-flight entertainment. Carriers such as Emirates (voted as having the best inflight entertainment in the World Airline Awards for the past 12 years) are a good bet if you're hoping to catch up on the latest releases.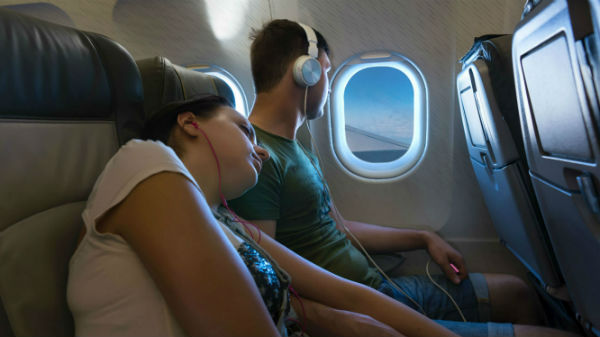 Viacheslav Nikolaenko/Shutterstock
8. Plan ahead with your devices
Thanks to services like Netflix and Amazon Video, you can now download your favourite TV shows and films to your phone or tablet – perfect for those longer, short-hauls where there's no in-flight entertainment.
Nothing screams intense boredom for the next 10 hours than your mobile phone or tablet dying on you mid-flight, though, so bring a portable battery pack to make sure you're never left in the lurch mid-way through a film.
9. Keep the kids busy
Travelling with kids? There's nothing less enjoyable than trying to keep them distracted – and not annoying the passenger in front – on a long flight.
Plan ahead and pack each of them a travel bag full of cheap, pocket money type items such as small toys, crayons and colouring books to keep them busy.
Booking flights that match their natural sleeping times can also go a long way towards keeping them calm, cheerful and allowing you to get some necessary rest.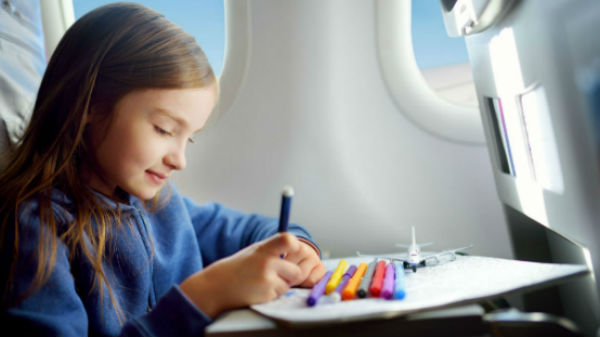 MNStudio/Shutterstock
10. Research the best airlines
But whether you enjoy a long-haul flight can be entirely dependent upon the quality of the airline. In the age of budget carriers, it can certainly be the case that you get what you pay for.
Emirates, Qatar Airways and Singapore Airlines are regularly recognised as the world's best, winning awards for business class and economy cabins.
Aeroflot, Turkish and KLM also rank highly when it comes to European airlines to look out for, so do your research before you fly and see how you can end up enjoying your next long haul flight.
11. Enjoy the airport lounge
These days you don't have to be a frequent flyer or business class passenger to enjoy airport lounges. Schemes like Lounge Pass allow you to get into many airport lounges for a fee. If you've got a long layover, or just want to freshen up before getting on the flight, you can grab a shower, massage and even a good meal before getting on the plane for as little as £15.
Be the first to comment
Do you want to comment on this article? You need to be signed in for this feature