Akureyri: this city is Iceland's best-kept secret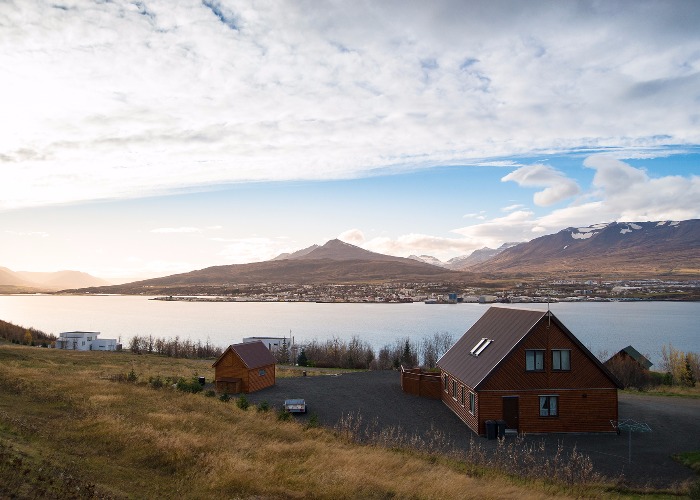 Iceland's scenic second city is a stunning escape from the crowds
With waterfalls, glaciers and puffing volcanoes, plus cheap connections from a number of no-frills airlines, it's no mystery why Iceland is experiencing a tourism stampede. Almost 1.3 million visitors arrive annually, and most of us head straight to Reykjavík and the geological sights of the 'Golden Circle'.
Meanwhile, up in the north broods Iceland's best-guarded secret: Akureyri, the scenic second city.
Akureyri perches on Iceland's northern coast, surrounded by hilly pastures that call out to hikers, skiers and horse-riders. Its streets are lined with brightly coloured shopfronts, snug cafés, and restaurants serving such a variety of food you can easily forget the isolated location. Here are 10 of the best reasons to detour to Iceland's 'northern capital'.
1. It has ends-of-the-Earth beauty
Arriving in Akureyri, the city practically preens among so much natural splendour. Against a moody backdrop of cloud-kissed mountains, Akureyri's colourful houses are scattered along the southwestern bank of Eyjafjörður. The glassy waters of this 37-mile (60km) fjord melt into the North Atlantic.
On both sides of the fjord rise peaks such as 3,980-ft Mount Súlur, dappled by snow well into the summer. From their lowlands extend a patchwork of sheep-speckled farmland, threaded by trails for hiking and horse-riding.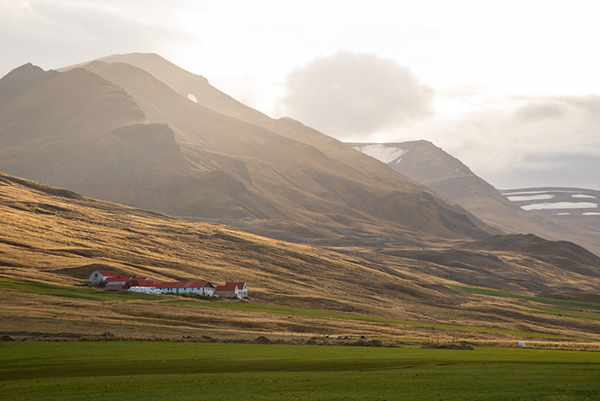 Nutpin/Shutterstock
2. The fjord is a whale playground
The teal-coloured waters of Eyjafjörður are anything but still: enormous marine mammals churn through its depths. Humpback whales, with their distinctive grooved jaws, are easy to spot in Eyjafjörður, blasting an arc of spray above the waterline and descending with a flap of their white, heart-shaped tails.
Whale watching tours barely need to lift anchor for you to witness these 15m-long cetaceans in action. Humpbacks are joined by smaller minke whales and bottle-nosed whales (as beaky as their name suggests).
3. It's Iceland's horse-riding hub
Horses played a pivotal role in Icelandic history, and Akureyri's fjord-side trails and meadows are the ideal terrain to experience horse-riding culture. When Norwegian settlers arrived in Iceland in the 9th century they brought their finest horses; Iceland's equine population is descendent from these hardy steeds.
Icelandic horses have a famously dainty appearance, with My Little Pony eyelashes and platinum blonde manes, but they're fast and bold (since they have no natural predators here). Assume your best horse-riding stance on an excursion with Skjaldarvik Guest House.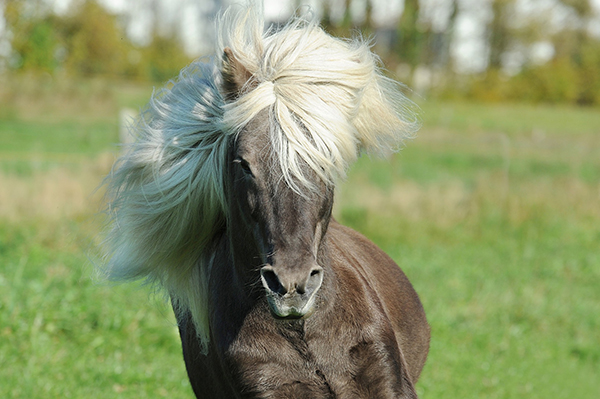 4. There's a playful array of architecture
In Akureyri, corrugated iron houses – sturdy enough to withstand bitter winds – are painted in bright primary colours. Glowering over the town is the blocky, brutalist Akureyri Church, completed by the same architect as the more famous Hallgrímskirkja in Reykjavík.
Meanwhile Akureyri's main drag, the northern stretch of Hafnarstræti, has dashes of whimsy: a turreted, navy-coloured coffee house, Bláa Kannan, not to mention troll statues and a year-round postbox to Santa.
5. You can day-trip to elfin houses
At the other end of the architectural spectrum are the gnome-like dwellings of Laufás. Known as the 'turf houses' due to their grass-covered roofs (a form of natural insulation), these gabled dwellings housed farm workers 200 years ago.
Today they're uninhabited, though it's easy to imagine one of Iceland's 'hidden people' (elves) stumbling out. A stroll around Laufás and a visit to its refectory allows a nostalgic peep into rural life in 19th-century Iceland. It's 20km north of Akureyri's centre.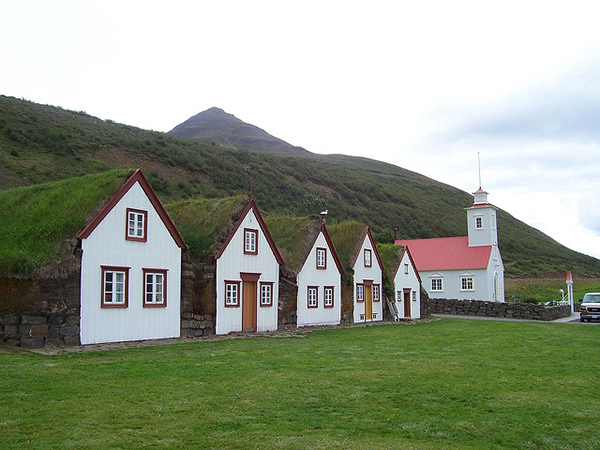 Andrew Bowden/Flickr (CC BY-SA 2.0)
6. There's a surprisingly varied dining scene
You might not expect varied culinary choices in a remote town of 18,000 people, but Akureyri mingles local seafood and Scandi coffee culture with gastronomy borrowed from across the oceans. You can feast on almost anything from Thai to Italian to Spanish tapas.
Most restaurants are along Kaupvangsstræti and main street Hafnarstræti, making it easy to hop between cuisines, should you want to try a little something from each. One of the front-runners is RUB 23, named for the marinades lavished on its steaks and seafood.
Wherever you dine, finish at Brynja, whose sweet, smooth soft-serve ice cream has acquired a cult following as the country's best ice cream.
7. It's brightened by unique botanic gardens
Just 30 miles south of the Arctic Circle, Akureyri's Botanic Gardens are among the most northerly on the planet. Four hectares of flora, in a lofty location above the town, have bloomed here since 1912 and they have a distinctly Nordic feel.
Wispy forget-me-not and moonwort cling to the ground, while blue gentians add splashes of icy colour. It's a showcase of the plant-life tough enough to survive northern Iceland's turbulent winters.
8. There's a friendly ski scene
Few international visitors stick around for the dark delights of Icelandic winter, when days are short, the Northern Lights pulse and snow blankets the hills. Hlíðarfjall is Akureyri's top spot for boarders and skiers, three miles west of town.
Topping out at 1,000m, it can't compete with the French Alps – but there are speedy ski lifts, cross-country trails, floodlit night-skiing, plus plenty of drinking holes back in town, where local firewater Brennivín flows freely. The majority of skiers are locals, which ensures the ski zone and après-ski are pleasingly laid-back.
9. It's easy to reach from Reykjavík
It's natural that most Iceland first-timers hit Reykjavík first. After all, there are flight links from around Europe, and some airlines (like Icelandair or WOW Air) offer free seven-day stopovers in the capital on routes to North America.
But Akureyri isn't as big a detour as its northerly location suggests: regular 45-minute flights arrive here from Reykjavík. Or if you prefer a scenic route, Akureyri is a five-hour drive following the rugged, northwesterly third of Iceland's famous Ring Road.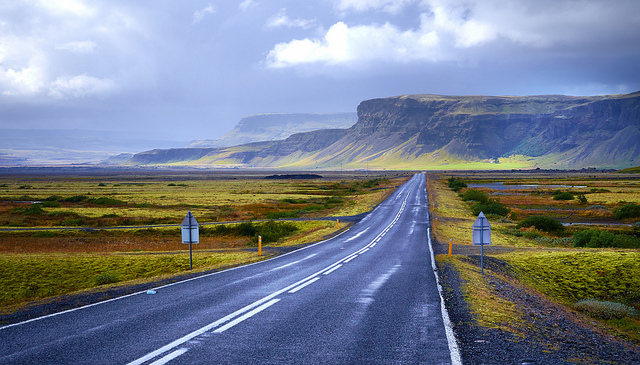 Moyan Brenn/Flickr (CC BY 2.0)
10. Mythic landscapes are tantalisingly close
Once you've exhausted Akureyri's attractions, hit the road. A 90-minute drive east lies Lake Mývatn, 14 square miles of water and wetlands studded with rock pillars formed in a volcanic explosion two and a half millennia ago.
Spreading along its eastern shore is Dimmuborgir, rumoured to be where the devil landed after he was expelled from heaven. Walking among the blackened rock formations, it's easy to see how legends grew around this eerie site. Akureyri is only the beginning: the town is a launching pad to the marvels and mysteries of northern Iceland.
Be the first to comment
Do you want to comment on this article? You need to be signed in for this feature