7 reasons to explore New Zealand's underrated Northland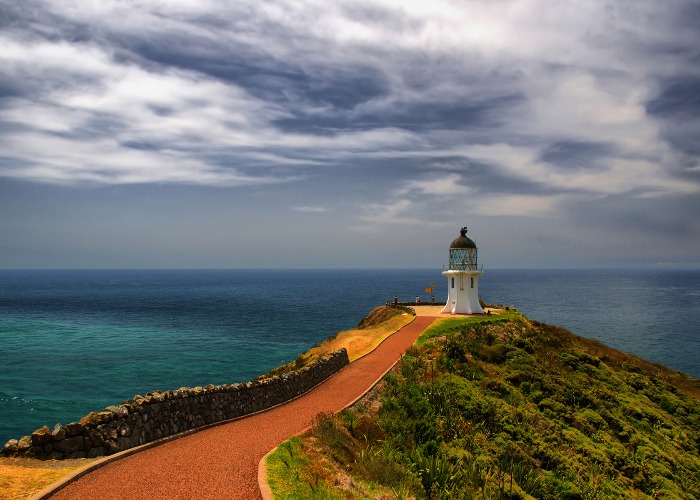 Northland is reminiscent of a watercolour painting: it's green, yellow and blue as far as the eye can see. Rudolf Abraham highlights seven reasons to visit this sleepy yet rugged idyll, a mere stone's throw from Auckland, the bustling North Island capital
New Zealand's Northland region, just 72 miles (80km) north of Auckland, sees far fewer overseas visitors than most other parts of the North Island – or the South Island, for that matter. But warm seas, stunning coastline, fabulous subtropical sandy beaches, vast tracts of native forest, uncrowded hiking trails and rich Māori culture and heritage all add up to make this an exceptionally rewarding part of New Zealand to explore. Welcome to Northland – or as you'd say in Māori: "Haere mai". Here's why you should visit.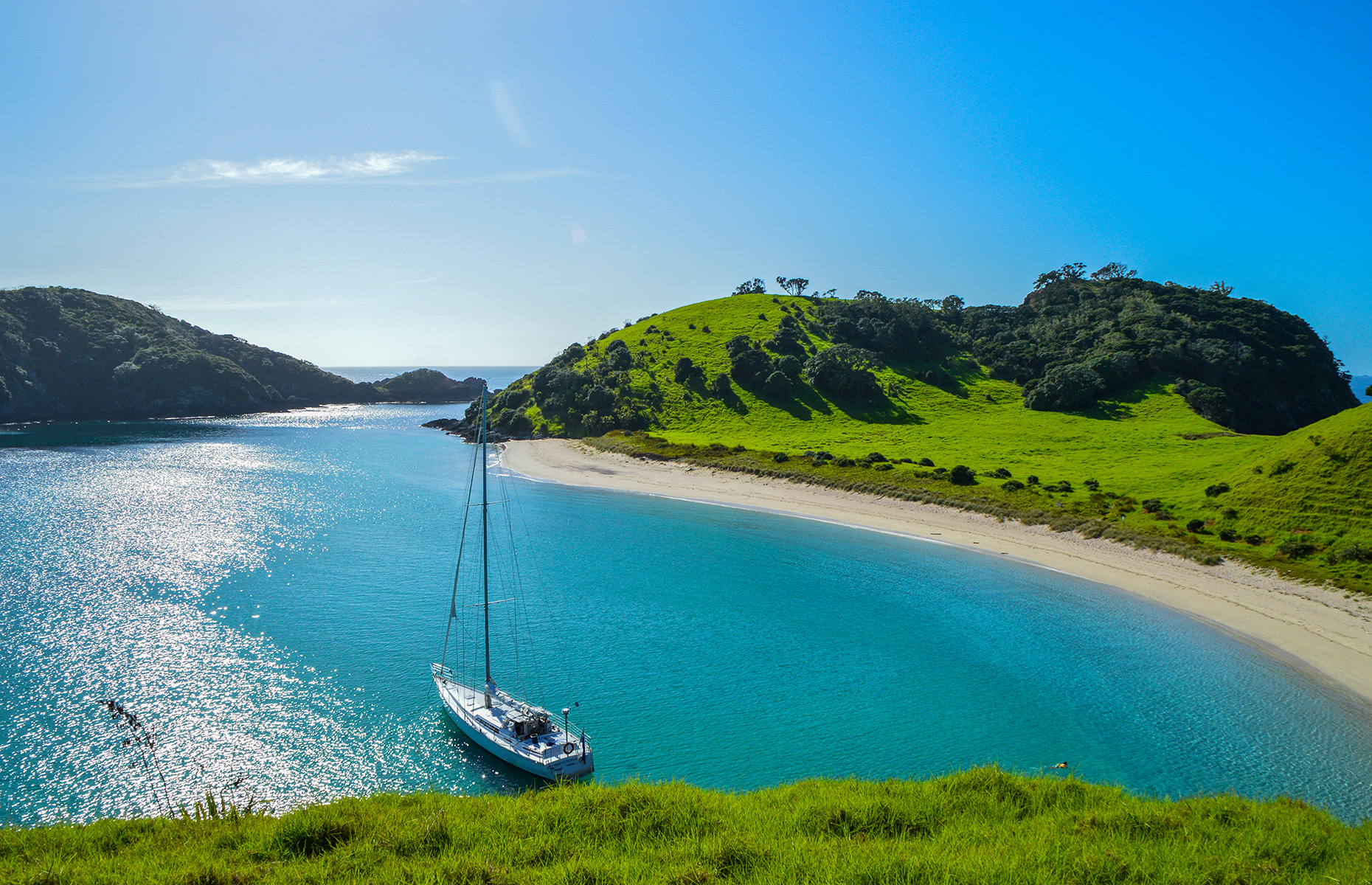 Christina Fink/Shutterstock
1. For capes and coasts
One of the most iconic spots in Northland, Cape Reinga marks the northern tip of New Zealand's North Island, at the point where the Tasman Sea meets the Pacific Ocean in a mesmerising swirl of waves and currents. Along with its breathtaking views, it's also a sacred site – its name in Māori, Te Rerenga Wairua, means 'the place of leaping'. It's the point from which the spirits of the dead return to their ancestral homeland; a final leap into the ocean.
Stretching south from Cape Reinga along the west coast of the Aupouri peninsula is Ninety-Mile Beach. It's a great long sweep of sand, actually two miles (3km) shorter than its name implies, but still a wonderful place to visit – though you'll be sharing it with buses and dune buggies.
Ninety-Mile Beach is also home to the Te Paki Sand Dunes, some of the largest coastal dunes in the Southern Hemisphere. If you're feeling brave, zip down to the shore on a sandboard. Sound appealing? Reach Cape Reinga on a day tour from Kaitaia (the nearest big town, nearly 61 miles/100km to the south) or the Bay of Islands.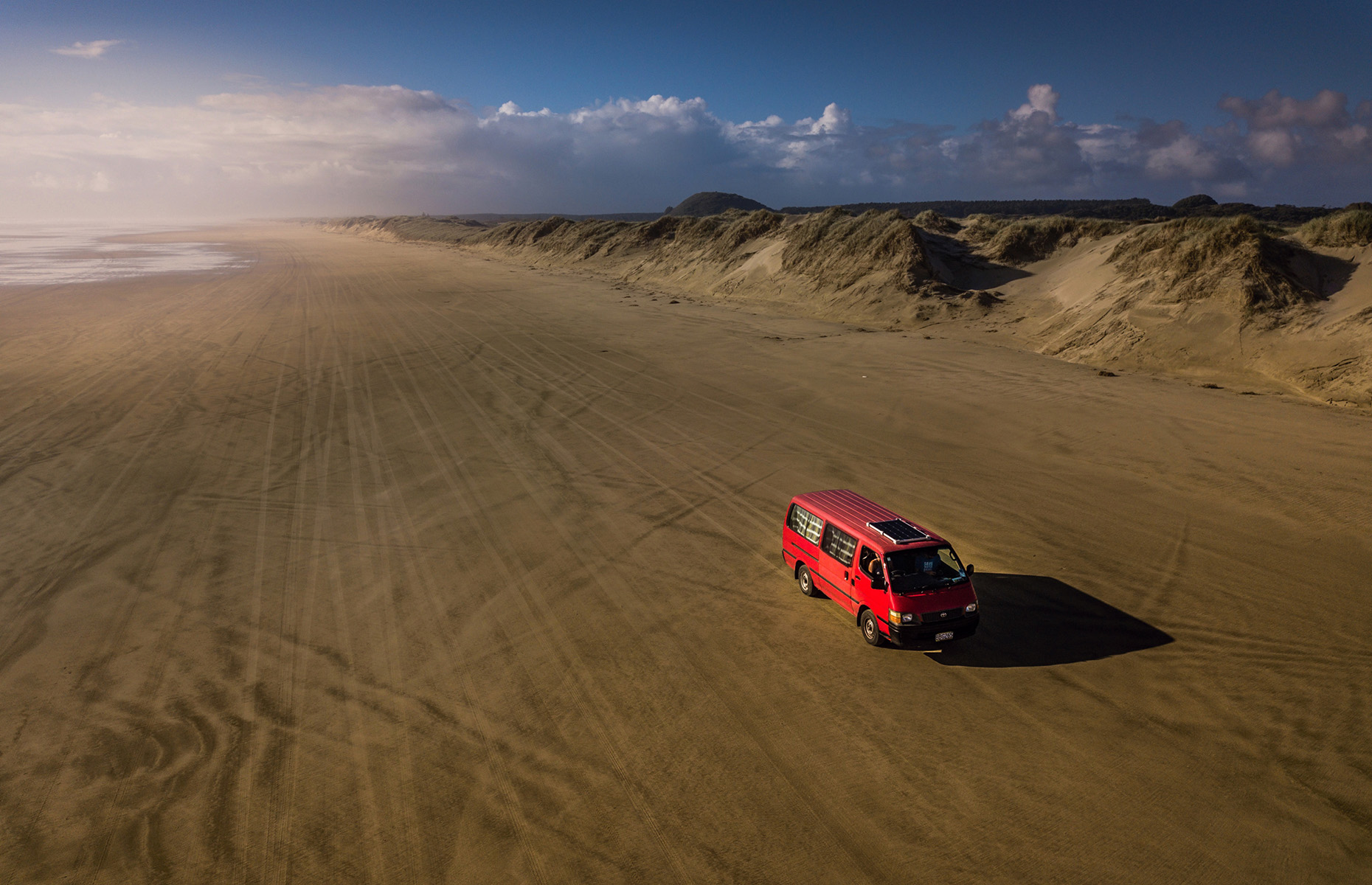 Mike-Hubert.com/Shutterstock
2. For small town vibes
For many, the Bay of Islands is Northland's single greatest drawcard – a broad, rambling inlet scattered with over 140 islands, a place of glittering seas, bottlenose dolphins, secluded coves, starlit skies and white sand beaches so beautiful they might just bring a tear to your eye. The best way to explore the Bay of islands is, of course, by boat – plenty of local companies offer tours and charters.
Then there are the small towns that dot the shoreline – Kerikeri, Paihia, Russell – which have character in spades, filled with small cafés, galleries and some beautiful 19th-century wooden architecture.
Last but very much not least, the Waitangi Treaty Grounds near Paihia are (arguably) New Zealand's most important historical site, marking the spot where the country's founding document was signed on the 6 February 1840. The Te Kōngahu Museum, opened on Waitangi Day (6 February) 2016, tells the story of the Treaty of Waitangi's signing from a mixture of Māori and European perspectives.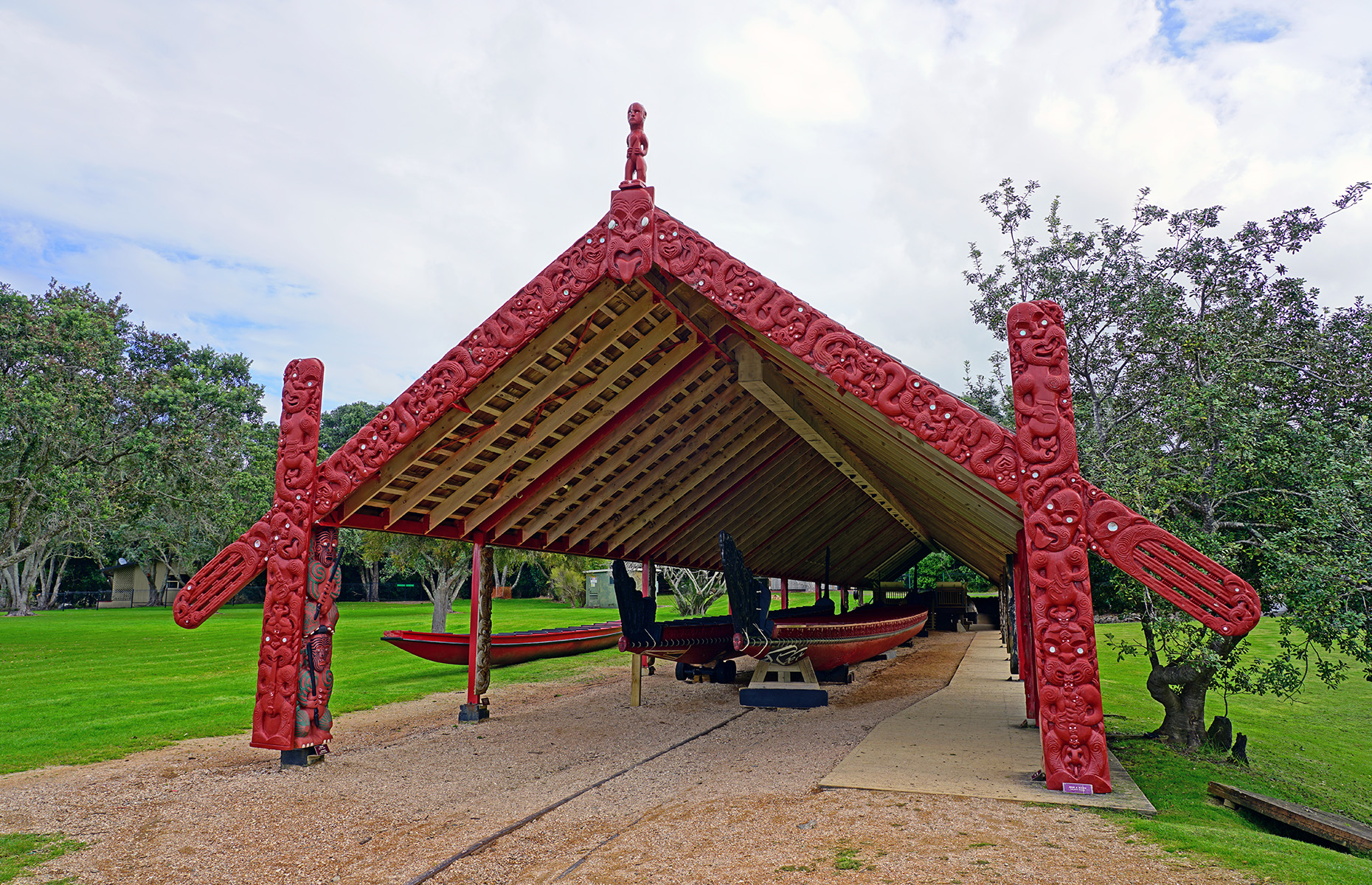 EQRoy/Shutterstock
READ MORE: The world's oldest culture is not where you'd expect
3. See New Zealand's 'greatest tree'
Waipoua Forest – a sprawling area of ancient woodland towards the west coast – is the largest surviving tract of native forest in Northland. This is where you'll find Tāne Mahuta ('Lord of the Forest'), New Zealand's largest living Kauri tree – at over 167 feet (51 m) tall, it's 60 feet (18m) high before you even reach the first branch. The tree has had around 2,000 years to grow to the height it is today. Although this is certainly a spectacular specimen, the Kauri tree was once much more widespread. Brush up on its history (and learn how Kauri gum and timber is used) at the brilliant Kauri Museum.
The saunter to the awe-inspiring Tāne Mahuta is super easy, just five minutes from the car park along broad wooden boardwalks which are buggy and wheelchair friendly. You can also join a night walk accompanied by a local Māori guide – a spellbinding way to learn about the myths and legends of the forest and its native flora.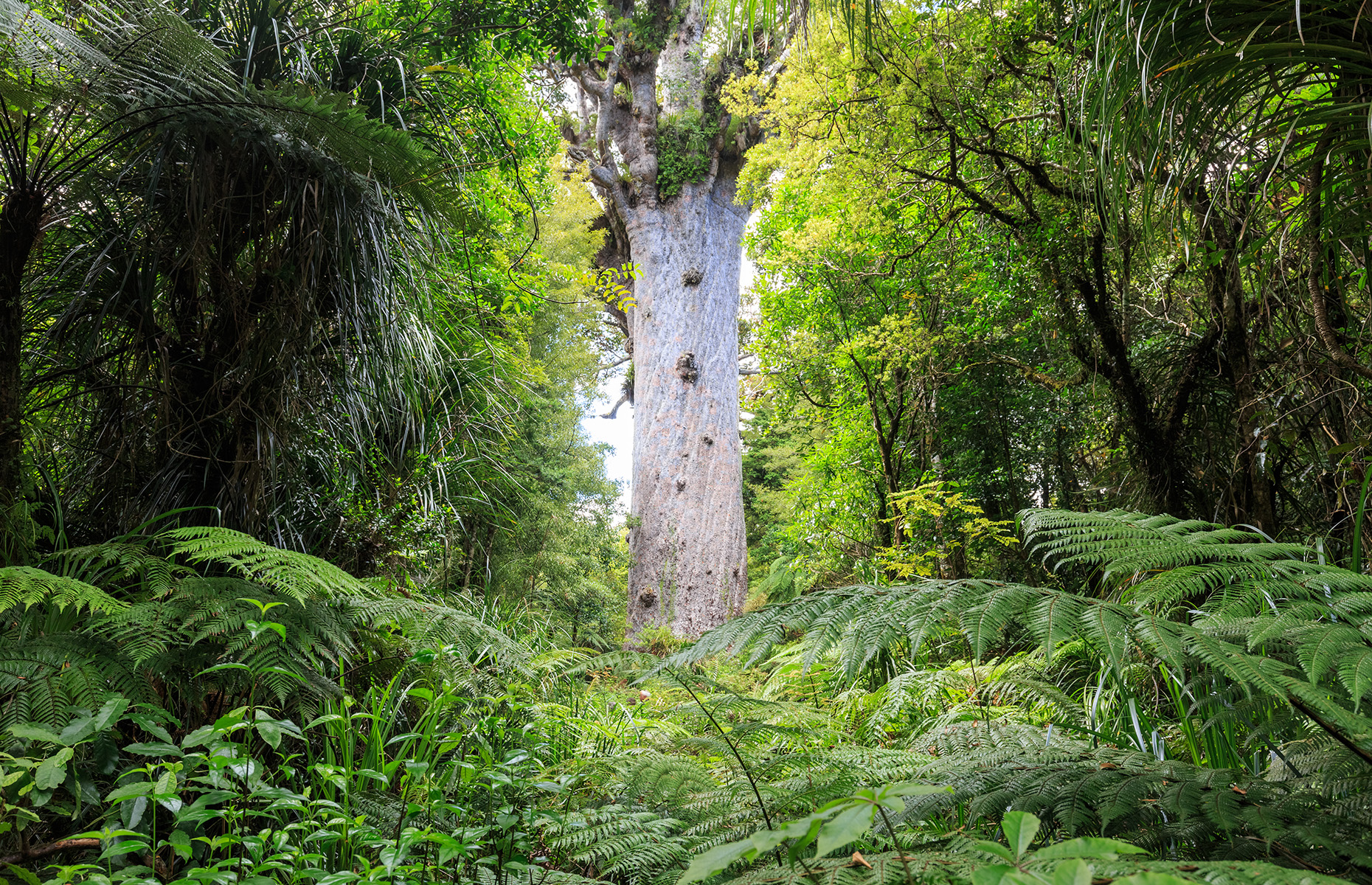 kyrien/Shutterstock
READ MORE: Beautiful forests of the world
4. A cool capital
Northland's regional capital Whangarei is a lively, culture-packed city surrounded by beautiful stretches of coastline. Your first stop ought to be Quayside, the vibrant area around Whangarei's marina on the Hatea River buzzing with boutiques and galleries. Visit the Whangarei Art Museum and the Hundertwasser Art Centre, which includes the Wairau Māori Art Gallery – New Zealand's first public gallery dedicated to showcasing the work of contemporary Māori artists.
If you're keen to expand your intellectual horizons. Whangarei has even more in store: there's the Clock Museum and The Quarry Arts Centre, an exhibition space which has fostered the thriving local arts scene for decades. Ornithologists will love the Kiwi House at Whangarei Museum, because it's one of a few places where you can see these rather marvellous symbols of New Zealand, a nocturnal and otherwise elusive species.
For a breath of fresh air, head for Smugglers Bay, Ocean Beach or the gorgeous spit of pale sand out at Ngunguru. There's also Whangarei Falls, a lovely short hike away on the edge of town.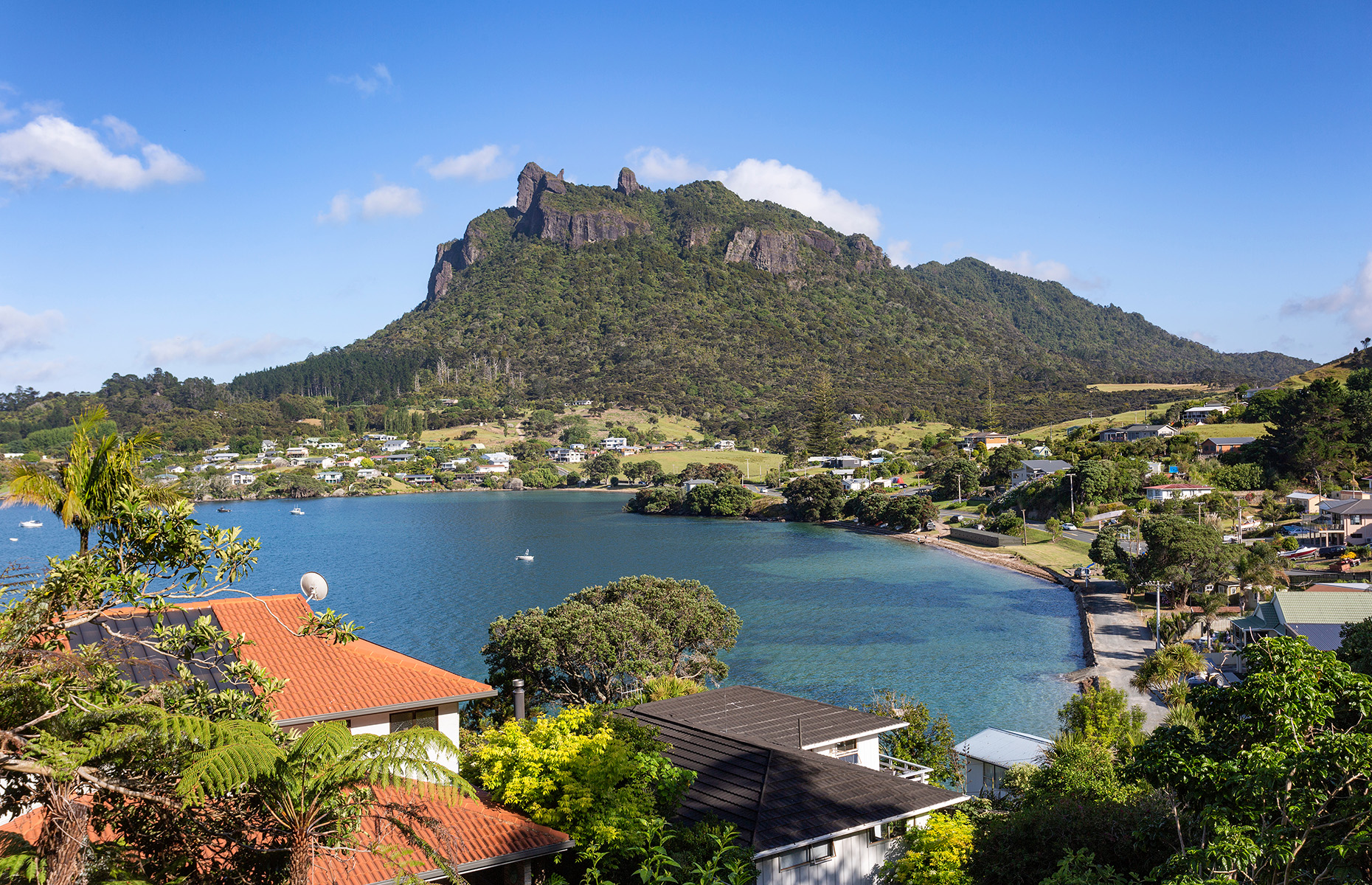 Hot Pixels Photography/Shutterstock
READ MORE: Fascinating new museums to visit this year and beyond
5. Get out on the water
The Poor Knights are a small cluster of islands 14 miles (23km) off Northland's east coast between Whangarei Heads and the Bay of Islands. Lying at the centre of a marine reserve, the Poor Knights are rated among the world's top 10 dive sites, and their biodiversity is staggering – the result of warm ocean currents as well as their separation from the mainland.
Along with 125 species of fish (including several found nowhere else in New Zealand), you'll find a kaleidoscopic world of corals, kelp forests and sponges. Above ground, the islands are one of the last refuges of the tuatara – sometimes described as the last living dinosaur. This lizard-like reptile is the only surviving species of an order which originated some 250 million years ago, and only inhabits the Poor Knights plus a few other offshore islands of New Zealand.
As remnants of an extinct volcano, the Poor Knights islands feature spectacular cliffs, arches and sea caves including Rikoriko, one of the largest sea caves anywhere in the world. The dazzlingly clear waters of Nursery Cove are great for less experienced divers.
The easiest way to explore the Poor Knights is from the small coastal town of Tutukaka, where you can board a boat bound for the islands, hire dive equipment or go kayaking or stand-up paddleboarding. Failing that, simply head for one of the endless succession of sandy beaches nearby.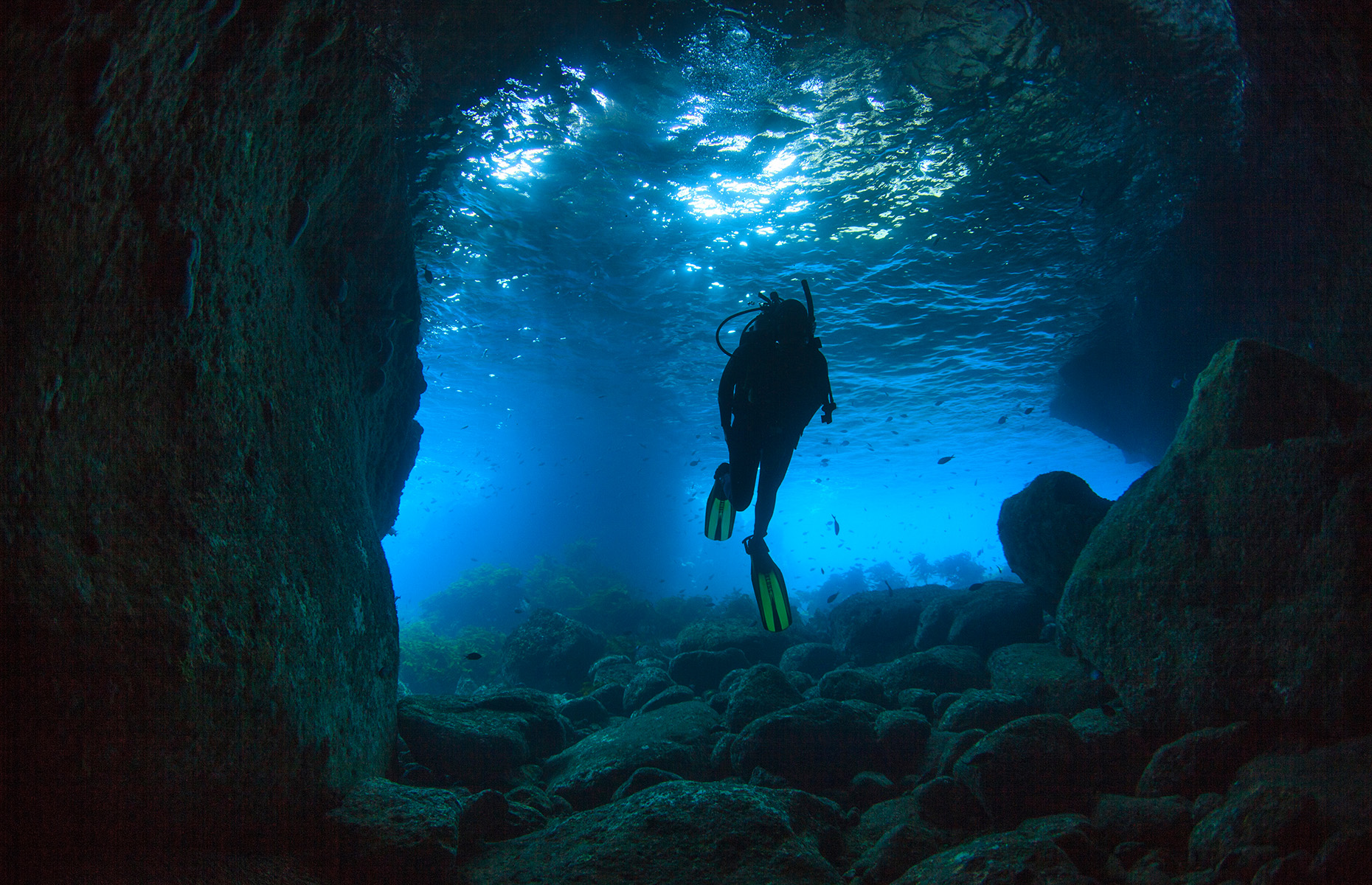 Danita Delimont/Shutterstock
READ MORE: The world's most remote inhabited islands
6. Walk on the wild side
If you thought all the good hiking trails in New Zealand were in the South Island, think again – there are plenty of stunning places to go hiking (tramping, in New Zealand terminology) in Northland. Look to the Whangarei Heads for some outstanding walks – the Mount Manaia Track takes around two hours, while the Te Whara Track is a superb full-day hike through the Bream Head Scenic Reserve, with epic views at every picnic stop.
Up beside the Bay of Islands, there's the Cape Brett Track – a tough, 10-mile (16km) each way from Rawhiti. If you're too tired to make the return, a taxi boat pickup can be arranged from the far end of the track. Naturally, hikes in Northland tend to be in close proximity to a whole slew of almost absurdly beautiful beaches, so as well as the usual hiking essentials, don't forget to pack your togs (that's swimwear, to those not yet accustomed to New Zealand slang).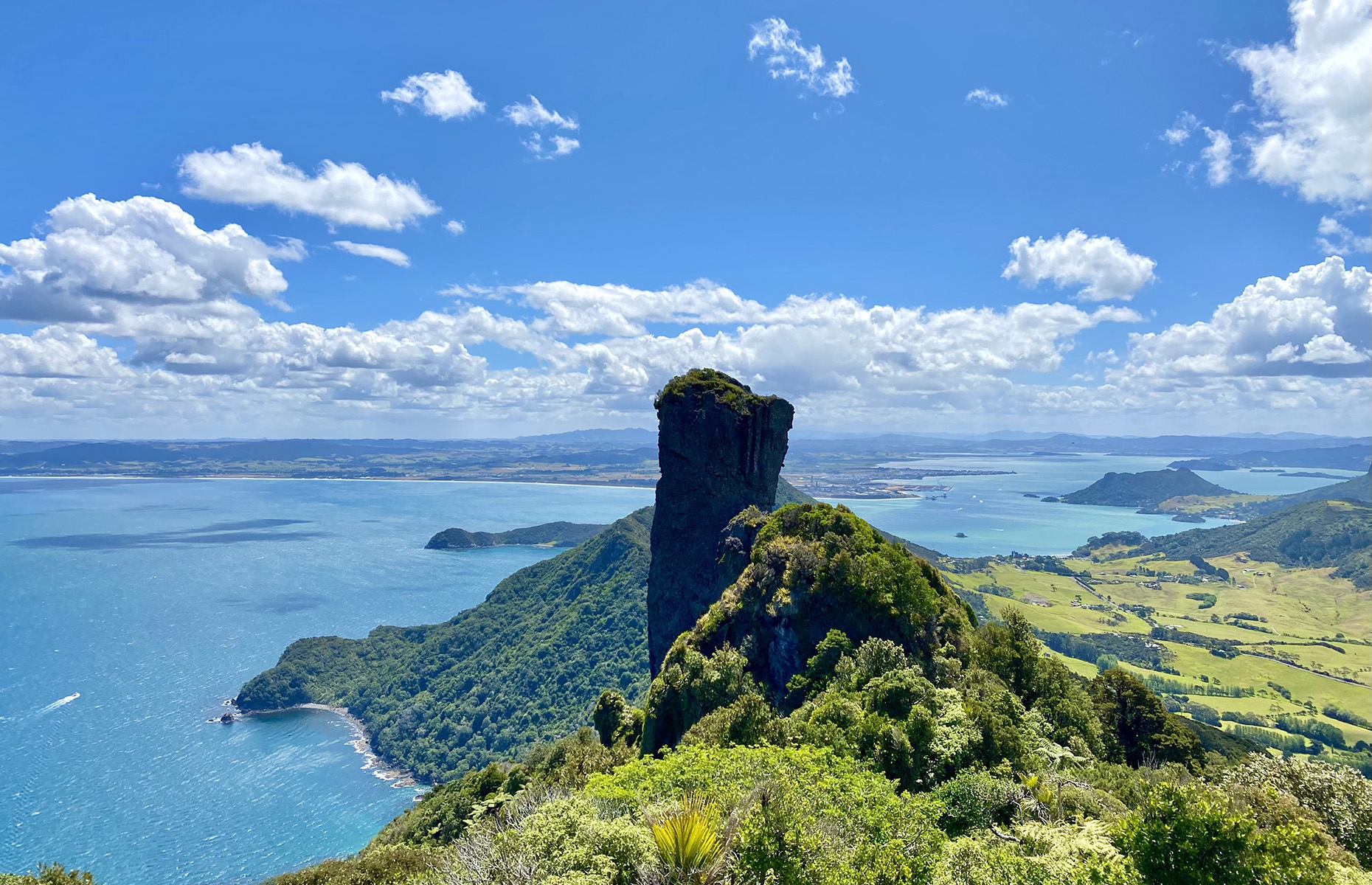 Kismet1989/Shutterstock
7. Take two-wheeled adventures
The Twin Coast Cycle Trail is a 54-mile (87km) cycling route across Northland, from the shores of the Bay of Islands on the east coast to the spectacular gulf of the Hokianga Harbour on the west.
Though New Zealand may be famously mountainous, this route is mostly level, following quiet country roads as well as traffic-free cycle paths, boardwalks and a former railway line complete with bridges and tunnels. As you breeze past, you'll take in forest, farmland, wetlands and stacks of history, helpfully explained by information boards en route.
A wonderful way to explore this part of Northland, the Twin Coast Cycle Trail is split into four stages, making it easy to do as day rides if you don't have time for the whole thing. It can also be linked with other cycle routes in the area, if you're in search of more pedal-powered memories.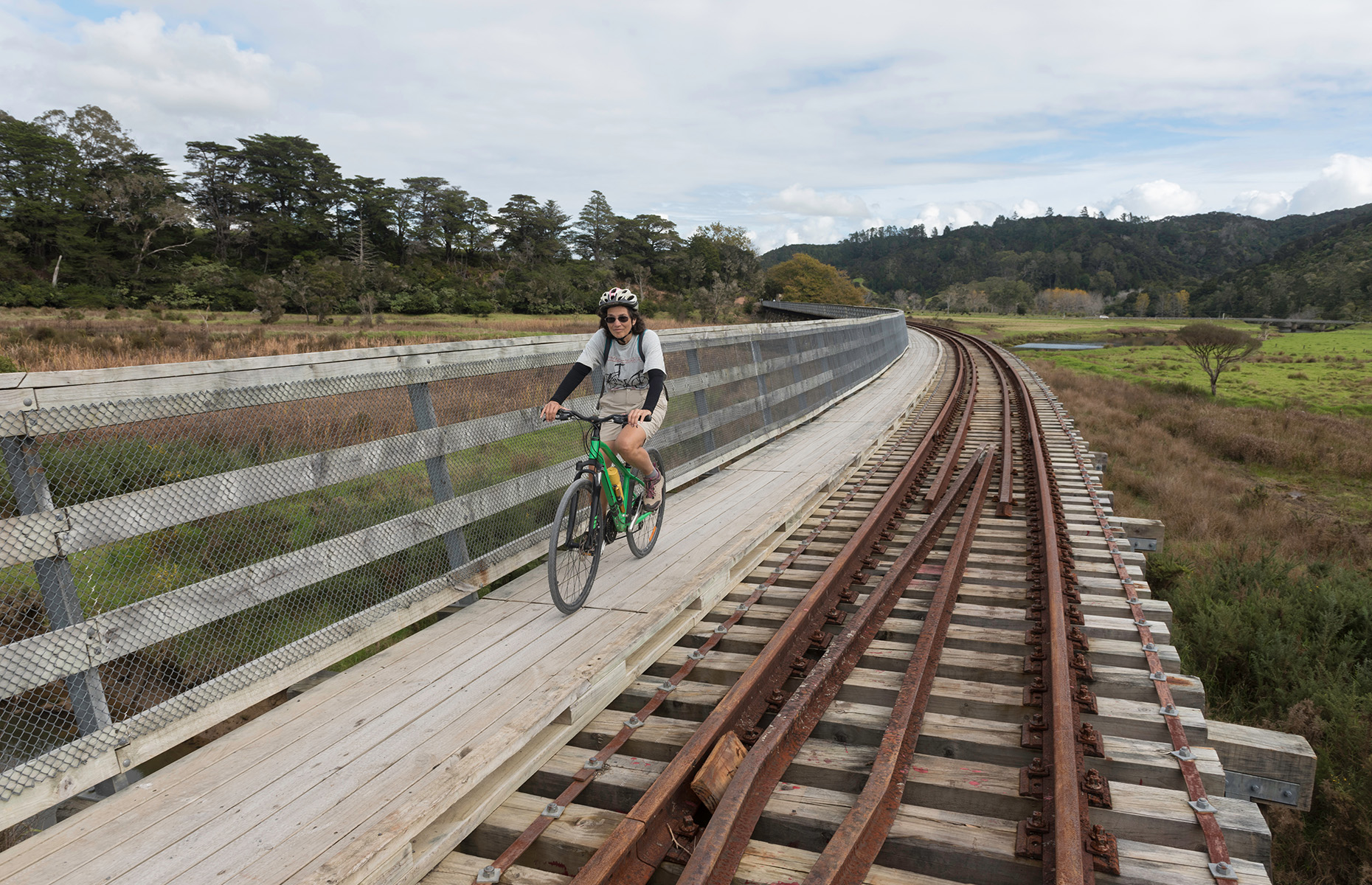 Steve Todd/Shutterstock
READ MORE: 50 amazing things to see in New Zealand
Lead image: Australian Camera/Shutterstock
Be the first to comment
Do you want to comment on this article? You need to be signed in for this feature