8 things to do in Bermuda beyond the beaches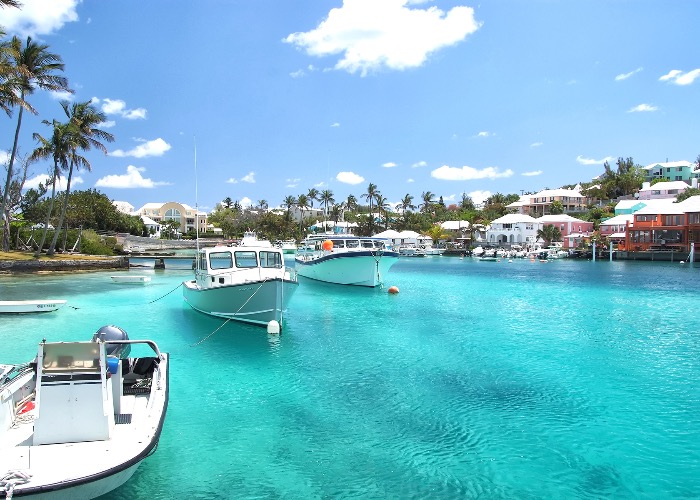 Bermuda's trademark pink sands, turquoise waters and limestone lagoons are enough reason for most of us to visit this stunning island in the North Atlantic, but there's more to see beyond the beaches.
In the world's most expensive country, you'll find fine dining on Hamilton's Front Street, luxury hotels and opulent spas throughout and the most golf courses per capita on the planet – but Bermuda isn't just a resort destination. This British Overseas Territory is a living, breathing island with its own culture and history, and it offers plenty to explore should you tire of the shore. Here are eight reasons to leave the sand.
1. Snorkel a 19th-century shipwreck
The seas around Bermuda are littered with more than 300 sunken ships – more shipwrecks per square mile than anywhere else on Earth.
But take a look beneath the waves and you'll soon see that it's not the infamous Bermuda Triangle – the mysterious zone where ships and aeroplanes are said to disappear – that caused the wrecks. The countless coral reefs made the island a minefield for ships.
With the seas teeming with tropical fish, turtles, coral reefs and shipwrecks (protected by the Historic Wrecks Act 2001), Bermuda is a nirvana for divers.
Not a diver? Not a problem. The HMS Vixen, which first launched in 1865 and was intentionally sunk in 1896 as a defensive measure to block the Daniel's Head Channel, sits so close to the surface that the bow rises above sea level. You can snorkel around it with all the tropical fish that call it home, and even stand on the 19th-century ship's deck.
READ MORE: North America's eeriest shipwrecks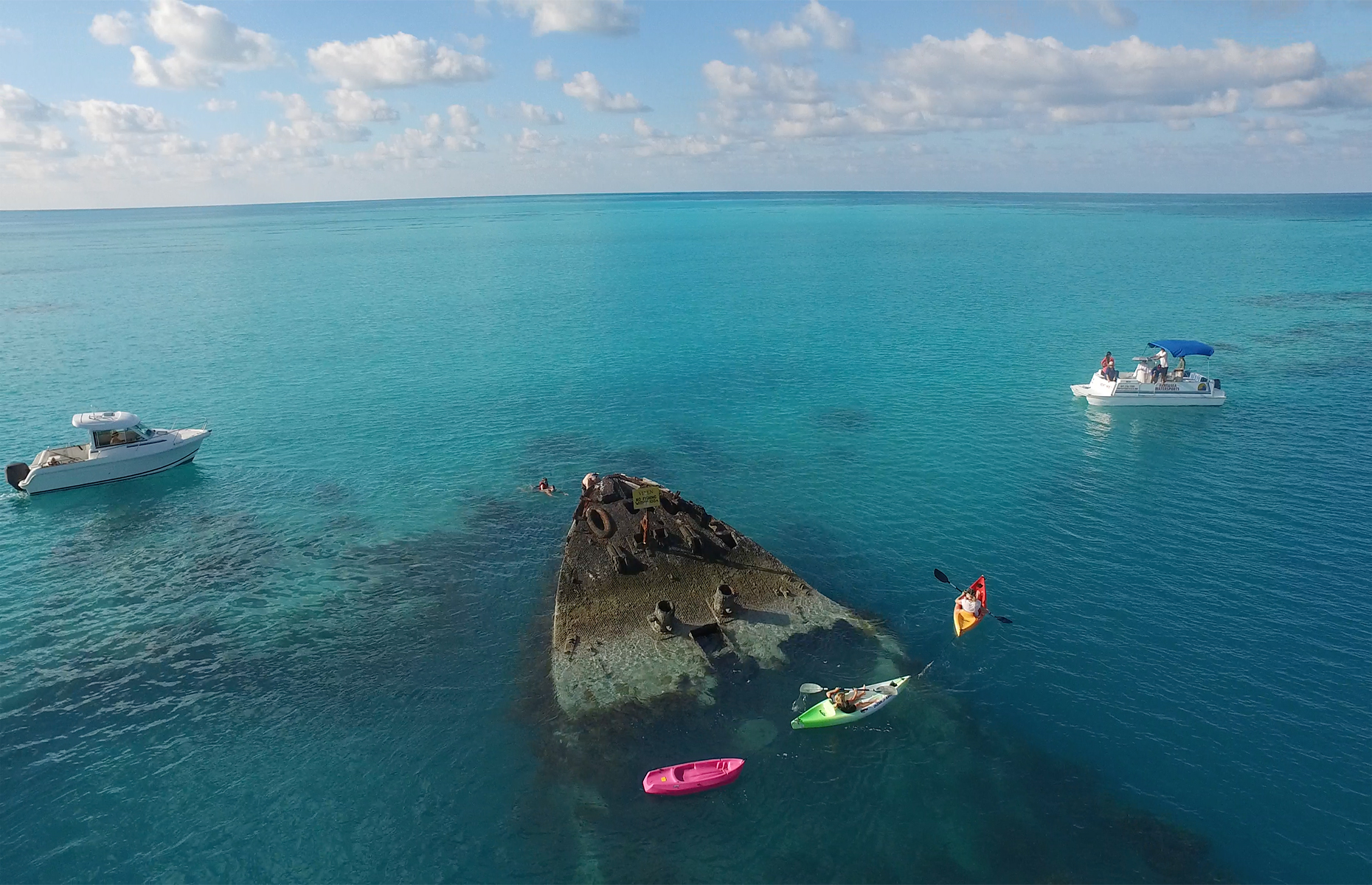 Bermuda Tourism Authority
2. Drive a Twizy
You can't hire a car on Bermuda, so most visitors have to rely on the public bus system or will need to book taxis in advance when planning trips around the island. Cabs can be in short supply, however, so another popular way to explore Bermuda is in a Twizy.
These Renault electric vehicles may boast Lamborghini-style scissor doors and they corner like they're on rails, but that's where the supercar vibes end. These vehicles seat two (in very intimate fashion), offer no windows and will drive around 50 miles (80km) before needing to be recharged. They have a top-speed of 50 miles per hour (80km/h, downhill, with a tailwind) and they are so tiny they actually qualify as quadracycles rather than regular cars.
With very little protection from the elements and scant storage space, they're about as practical as a bicycle in the UK. But they really come into their own in sunny Bermuda where rain is far less likely to dampen your spirits, and you can zip from your hotel to the beach, parks or caves without waiting for a taxi.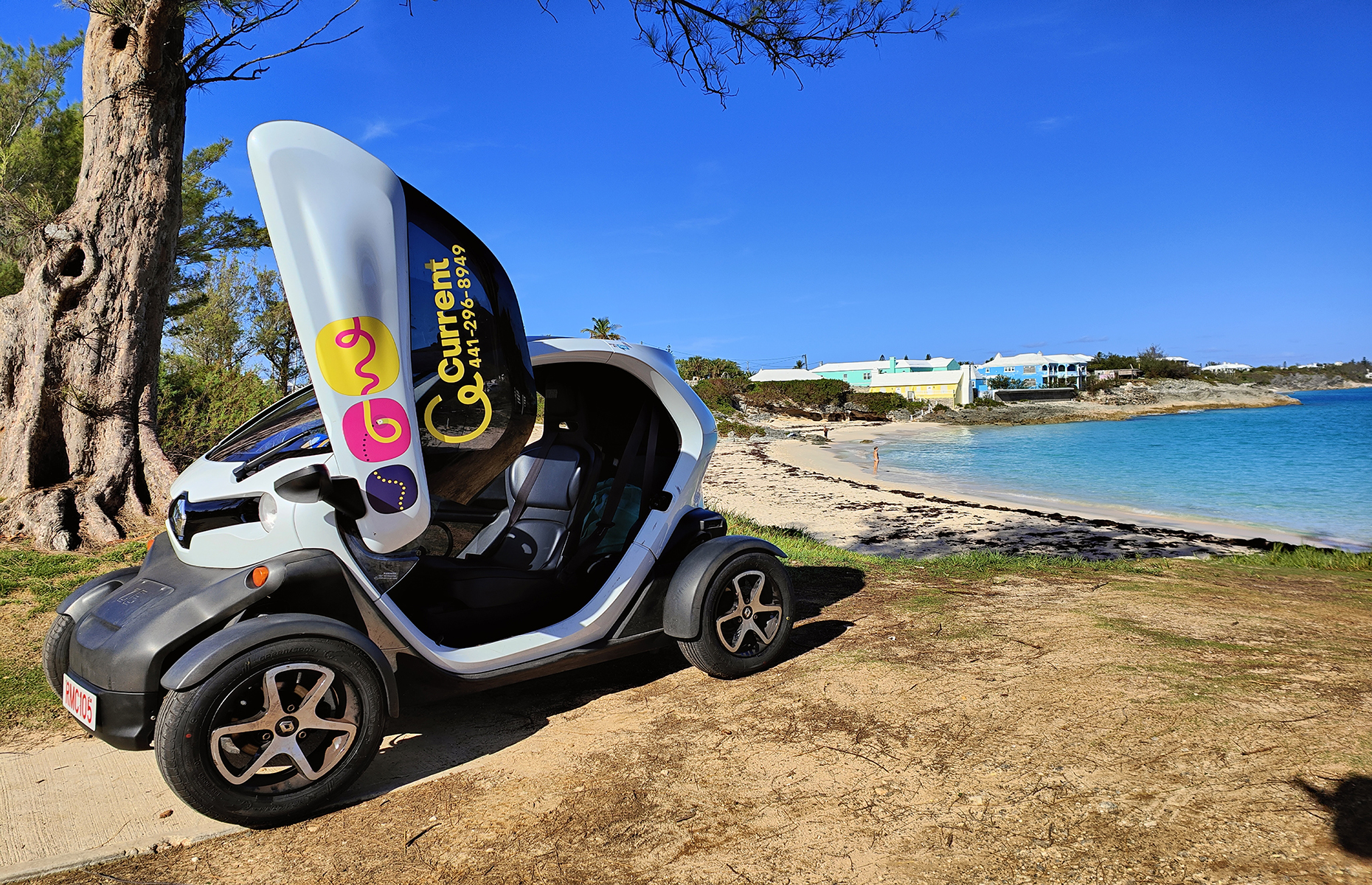 James Draven
3. Step back in time
Bermuda is a British Overseas Territory, and you'll see bobbies in Bermuda shorts wearing the kind of British police helmets we've rarely seen since the 1980s; squad cars in familiar livery; the classic British phone box; and even the buttons at pelican crossings will remind you of Blighty. With church spires that look like they've been transplanted straight from the English countryside dotted around the island, Bermuda has strong historic ties with Britain.
Explore a little further by going on a guided tour of Bermuda's original capital, St. George's. The Old State House is steeped in British pomp and if you visit on 23 April each year, you can see members of the Masonic Lodge – which leases the building on an annual peppercorn rent – ceremonially present that single ball of pepper on a velvet cushion atop a silver platter.
READ MORE: 10 Caribbean islands without the crowds
It's a fastidiously preserved town, but for tales of the island's darker past – from treason during the USA's fight for independence, and aiding the Confederates during the American Civil War, to its role in the slave trade – visit bookshop, Long Story Short to arrange a walking tour of St George's with owner and local historian, Kristin White.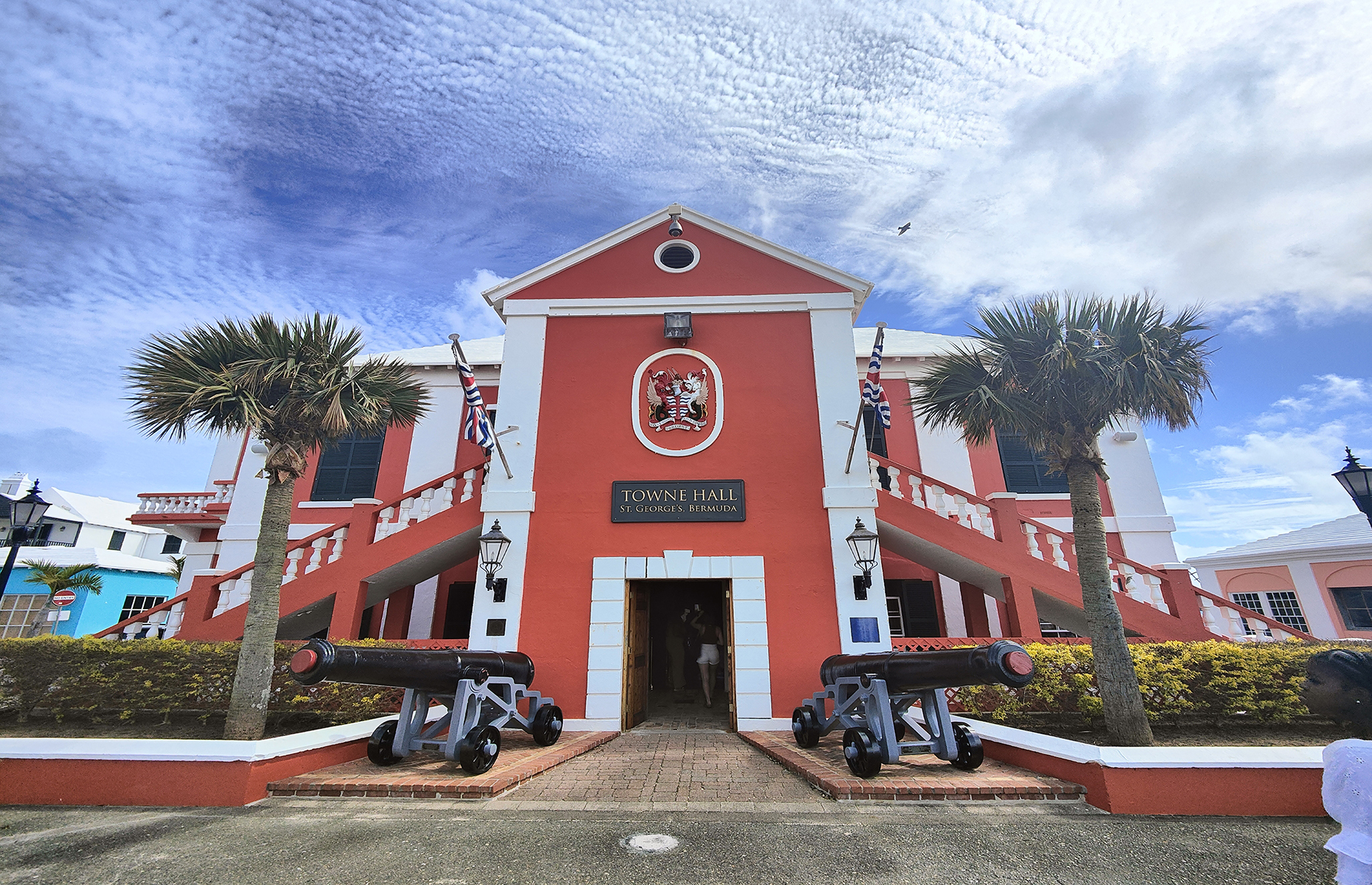 James Draven
4. Hike the jungle
Get well off the beaten track with a hike through Tom Moore's Jungle, a woodland wilderness named after the Irish poet, Thomas Moore, who famously penned poems under a calabash tree here.
While it's true that most of the green spaces in Bermuda are golf courses, Tom Moore's Jungle is a rare exception: a 12-acre, privately owned reserve that is open to the public, filled with verdurous forest trails, mangrove swamps, underwater cave systems and scores of birds and leaping lizards.
Pack a water bottle, some sturdy walking shoes, a torch and your swimwear and go explore — either alone or on a tour — then take a cooling dip in the shaded sanctuary of a partially flooded cave.
On the way out, you can stop for lunch in Bermuda's oldest restaurant, Tom Moore's Tavern, which is housed within a 17th-century estate at the edge of the reserve.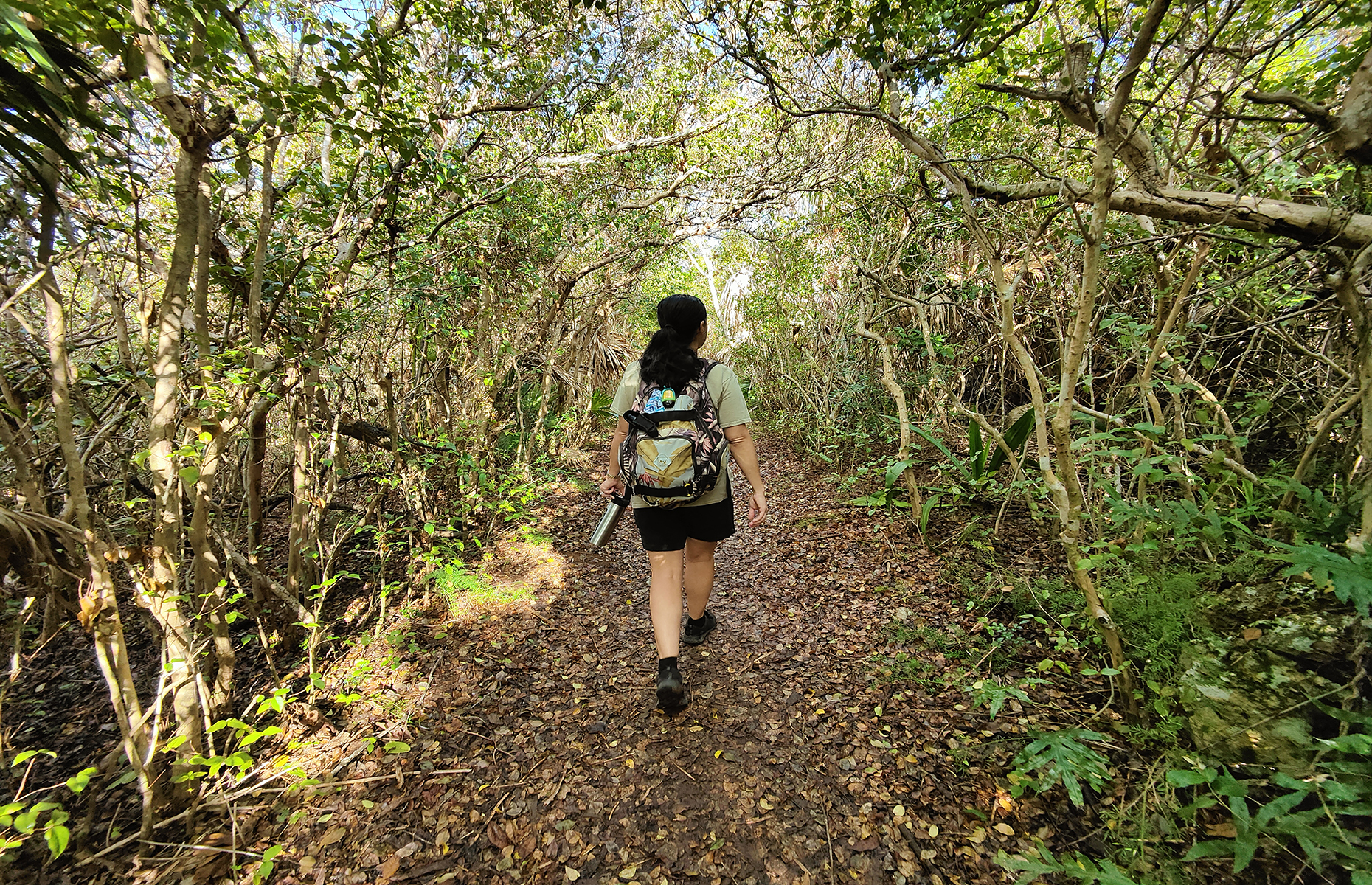 James Draven
5. Forage a feast
As a lone island in the Atlantic Ocean, Bermuda imports the vast majority of its food, which means supermarket prices can be staggering and a simple loaf of bread costs around £7 ($8.40).
However, vegan chef and naturalist Doreen Williams James refutes the notion that island's food bowl is empty. Join her on her foraging tour, Wild Herbs and Plants of Bermuda, and she'll take you well off the beaten tourist trail through the Bermudian wilderness. She'll show you how to find wild fennel, ginger, prickly pears, edible berries and many more vegetables and herbs that you can pick and eat for free.
As a funeral director by day and living on an island in the midst of a diabetes epidemic, Doreen is an advocate for healthy living and teaches her guests about the medicinal and mental health benefits of many of the foods she forages.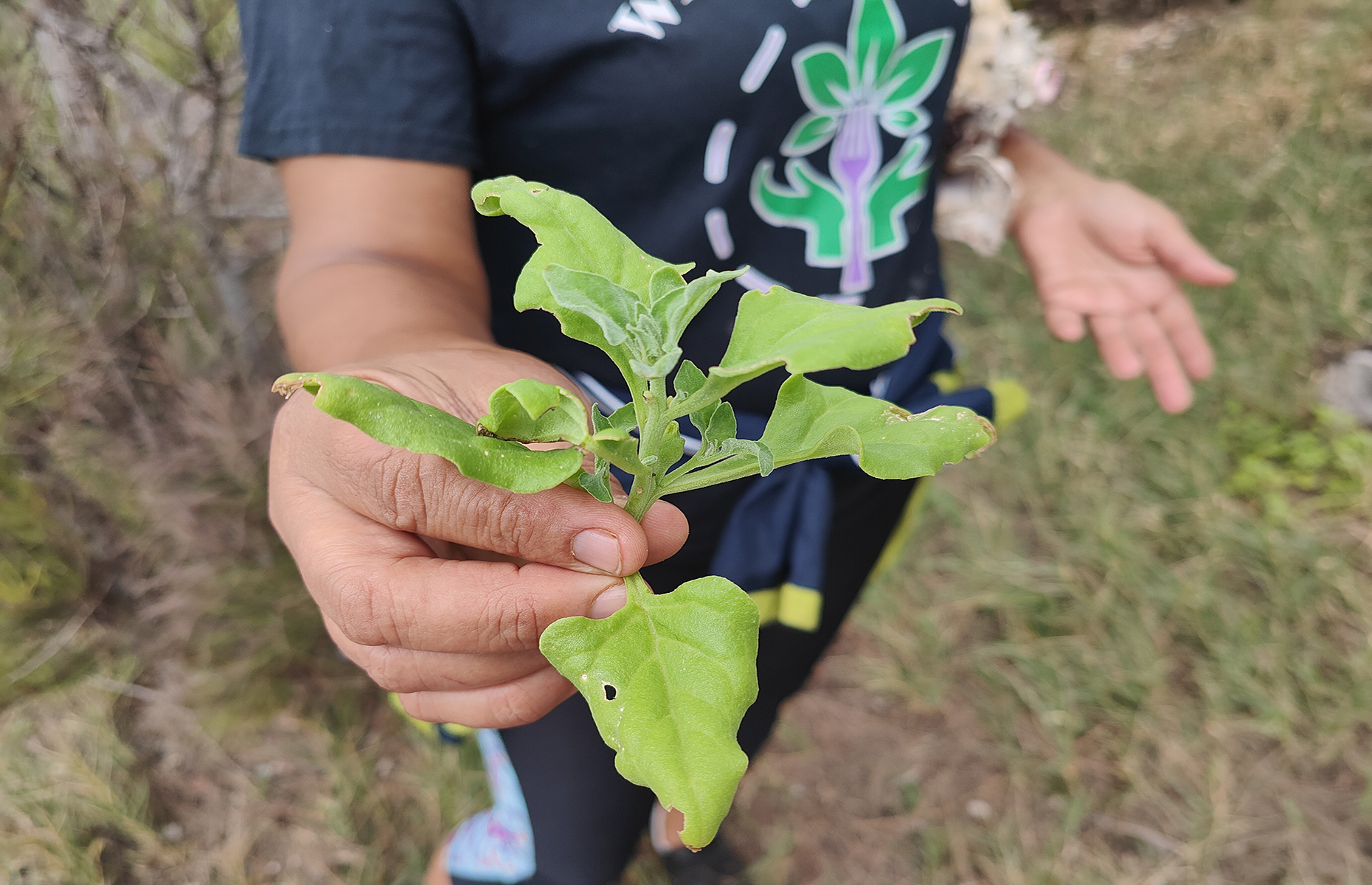 James Draven
6. Explore Crystal Caves
In 1907, two young lads were playing and lost their cricket ball amongst foliage, only to find it had disappeared into a hole. The boys tied a rope around a tree and climbed down to discover a 55-foot (17m) long underground lake. They swam around in the dark for two hours before finding their rope and reporting their discovery to their parents, who alerted the landowners.
A year later the caves were opened to the public. From 1908 to 1928, guests were allowed to go on unguided boat tours, on which people were permitted to bring saws and axes with which to take souvenir stalactites and stalagmites. In 1929, the landowners finally realised their mistake, and today the caves are illuminated to showcase their azure underground pools and ornate calcite formations, formed over millions of years.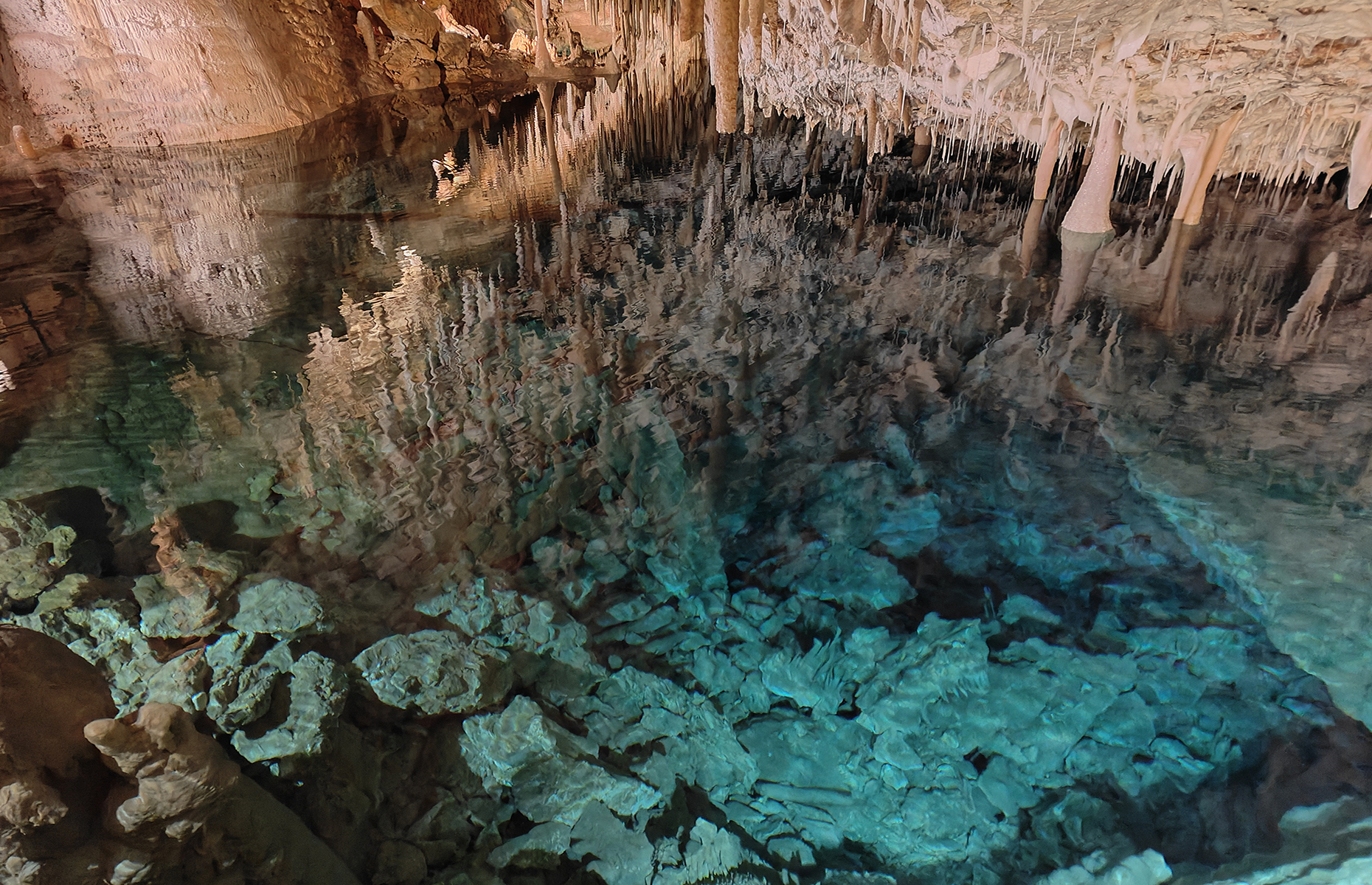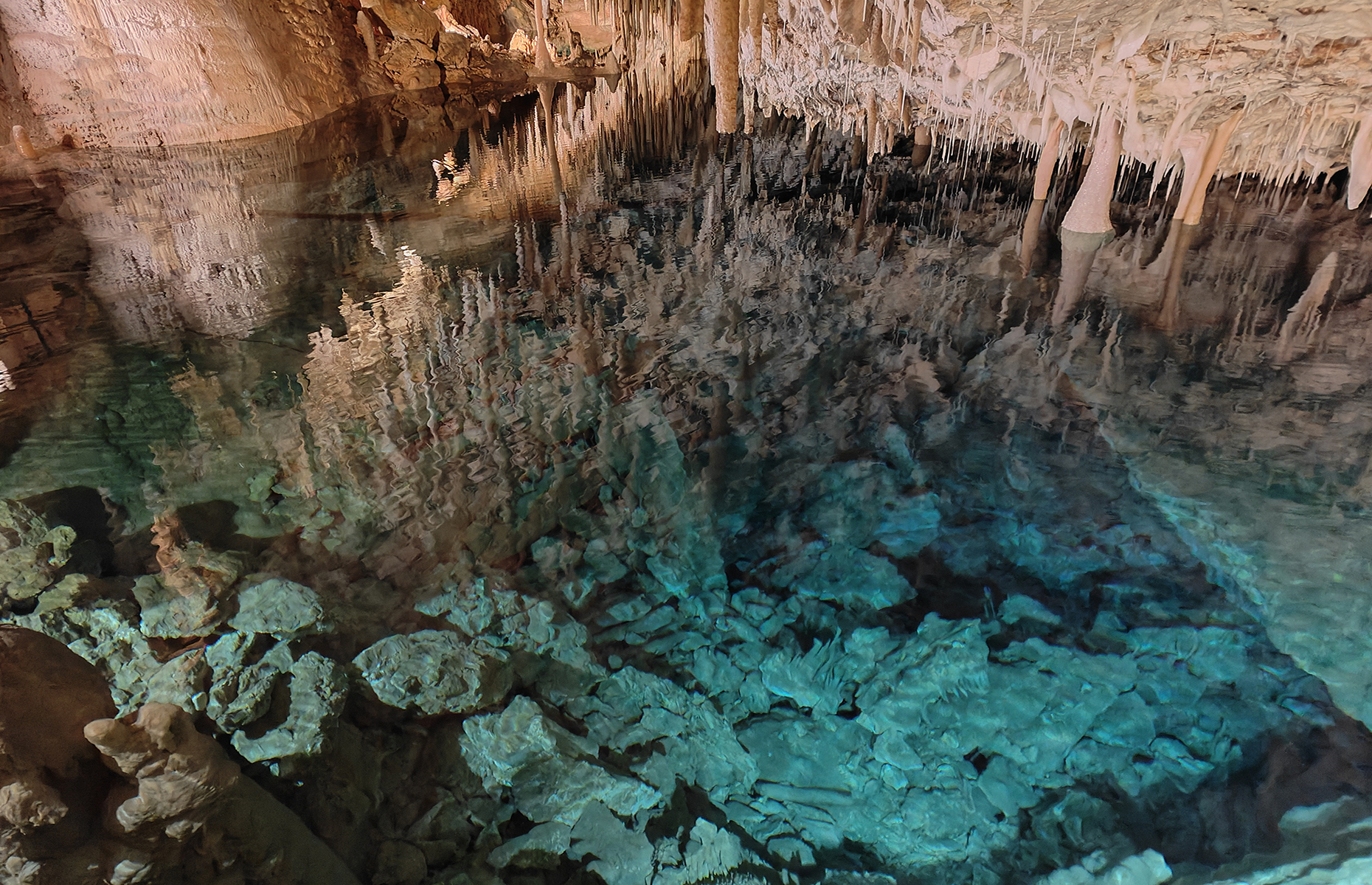 James Draven
7. Dive into the Blue Hole
If the limpid waters of the Crystal Caves make you wish you could dive in and cool off on a hot summer day (NB. you can't), then pack your swimwear and head to Blue Hole Park within the Walsingham Nature Reserve.
Cliff diving is a popular pastime with Bermudians, especially with those who grew up on the rocky southern shores of the island, and the Blue Hole is one of the best spots to try it for yourself.
It's surrounded by lush, forested bluffs that offer a couple of clear jumping-off points. Once you've conquered the 10 foot (3m) launchpad and splashed down into the bright, blue swimming lagoon, why not psyche yourself up for the 15-foot (5m) high dive, if you're feeling brave enough?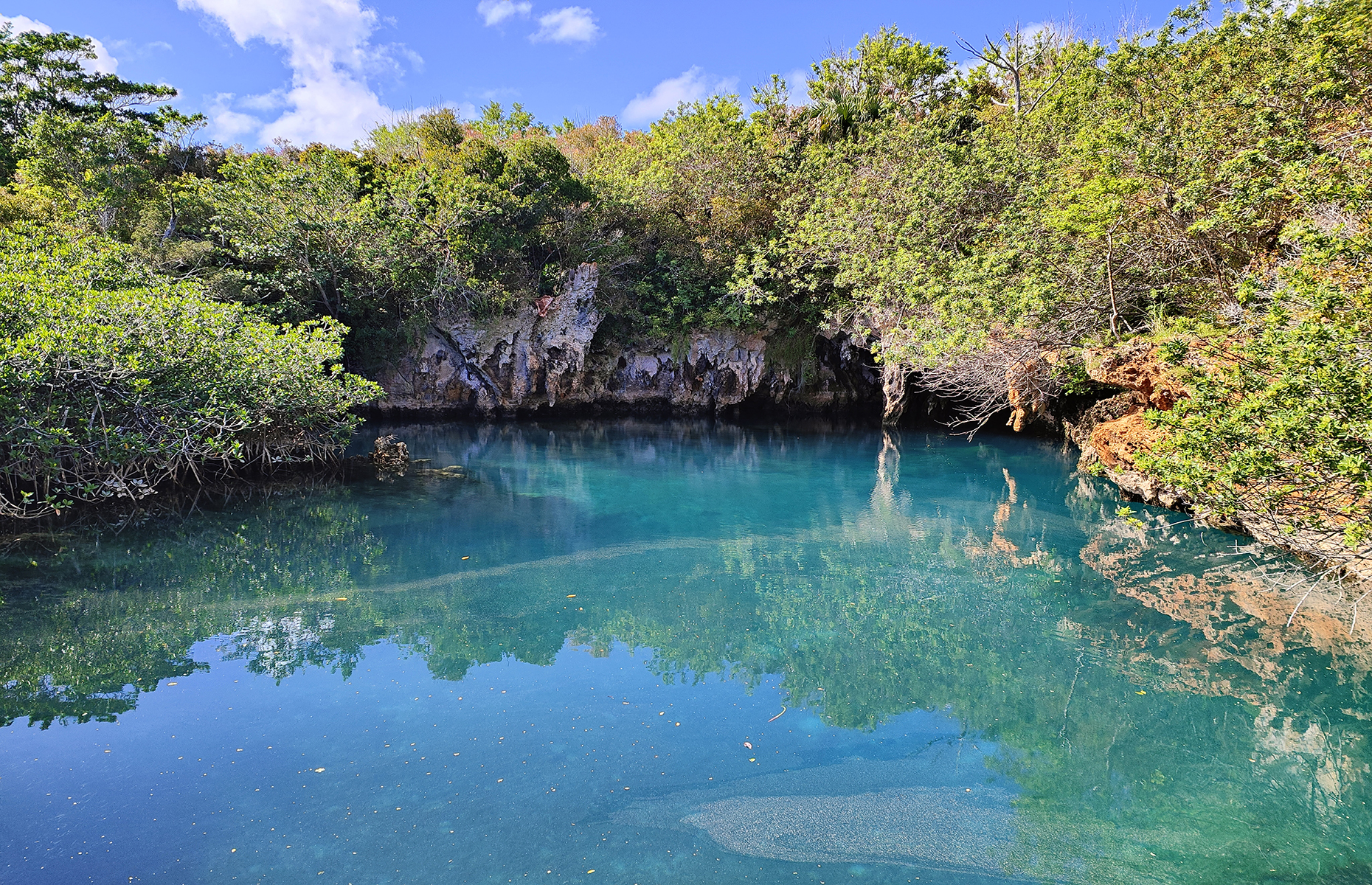 James Draven
8. Save a species
Founded in 1926, Bermuda is home to one of the world's oldest continuously operating aquariums, and, admittedly, it does lack the finesse of modern aquariums… but it's what they're doing for Bermuda's wildlife – and its marine life beneath the waves – that should really be celebrated.
Bermuda has the largest nesting population of the Caribbean white-tailed tropic bird, with a population of 2,500 pairs, which is more than in all of the Caribbean islands combined. In contrast, Bermuda's national bird, the cahow, is one of the rarest birds on the planet: it was once thought to be extinct and today there are still only 350 remaining.
With the support of the Bermuda Zoological Society, Bermuda Aquarium Museum and Zoo builds hand-made igloo nests to help these endangered species survive, acts as a wildlife rescue and rehabilitation centre, supports groundbreaking research through the Atlantic Conservation Partnership, and organises educational and conservationist trips to the Trunk Island nature reserve. Make an appointment in advance to go behind the scenes at the aquarium and learn about all their good work.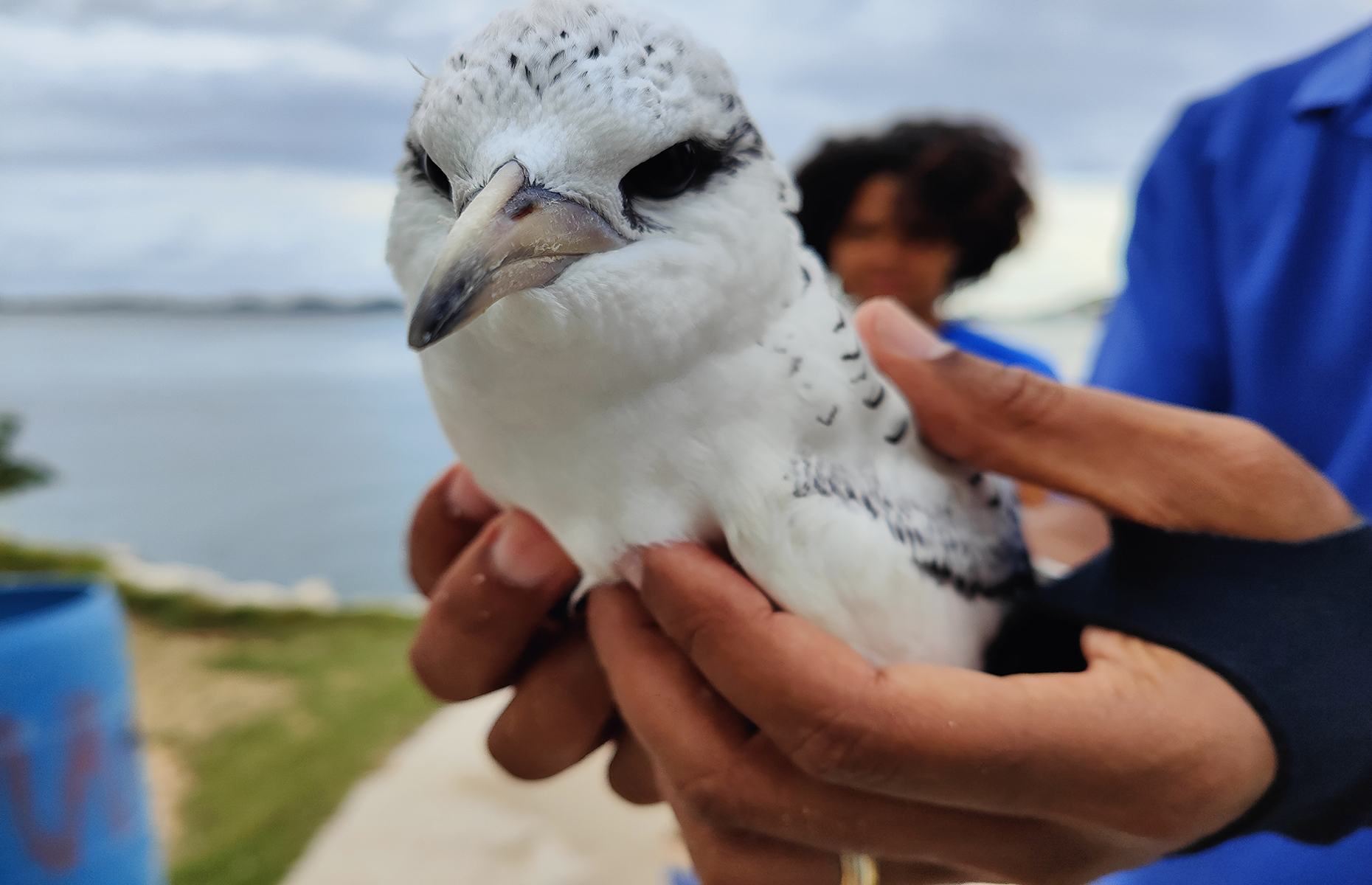 James Draven
How to do it
A King Terrace room at The Loren at Pink Beach starts from £553 ($666) per night in the winter season. A Classic Waterview room at Cambridge Beaches starts from £217 ($261) per night, for selected dates in January. For more information, visit gotobermuda.com.
READ MORE: 50 experiences you didn't know you could have in the Caribbean
Lead image: Just dance/Shutterstock
Be the first to comment
Do you want to comment on this article? You need to be signed in for this feature