8 ways to see Barbados beyond the beaches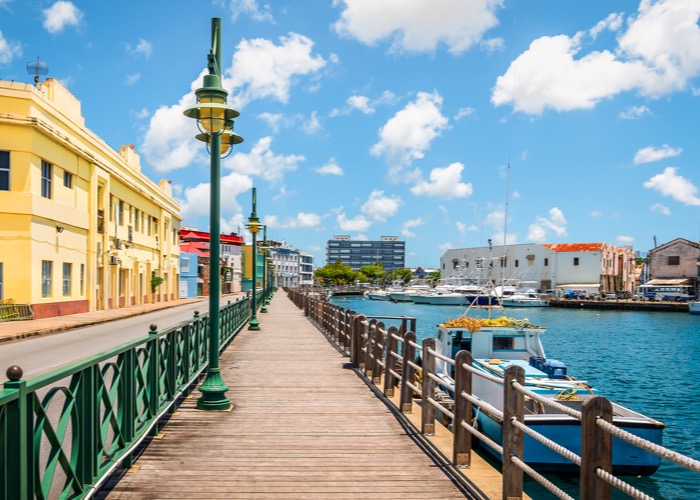 The most easterly of the Caribbean islands, Barbados is famous for its beaches – but those sublime strands are only half the story.
The Caribbean is a magical part of the world that so many dream of visiting, often attracted by idyllic scenes of golden sands and turquoise seas – and Barbados is no exception. You could be forgiven for lying back in the sun with a piña colada for a week, yet that would mean missing out on some truly unique cultural and natural moments.
Barbados is far more than just a spot to catch some rays. From seeing how its famous rum is made to admiring the hanging stalactites of Harrison's Cave, here's how to see this Caribbean island beyond the beaches.
READ MORE: 10 Caribbean islands without the crowds
1. Party down at Crop Over
Nothing in Barbados compares to Crop Over. The most vivid expression of Bajan identity, Crop Over is Barbados' biggest and most popular festival, stretching for several months throughout the summer in a seemingly endless procession of parties and good times.
Originally a 17th-century celebration marking the end of the sugar harvest, it's now a national festival that culminates with the Grand Kadooment – a jaunty parade down the wide ABC Highway with dancing participants dressed in bright sequin costumes, and decorated in multicoloured feather plumes, glittering gems and bright facepaint.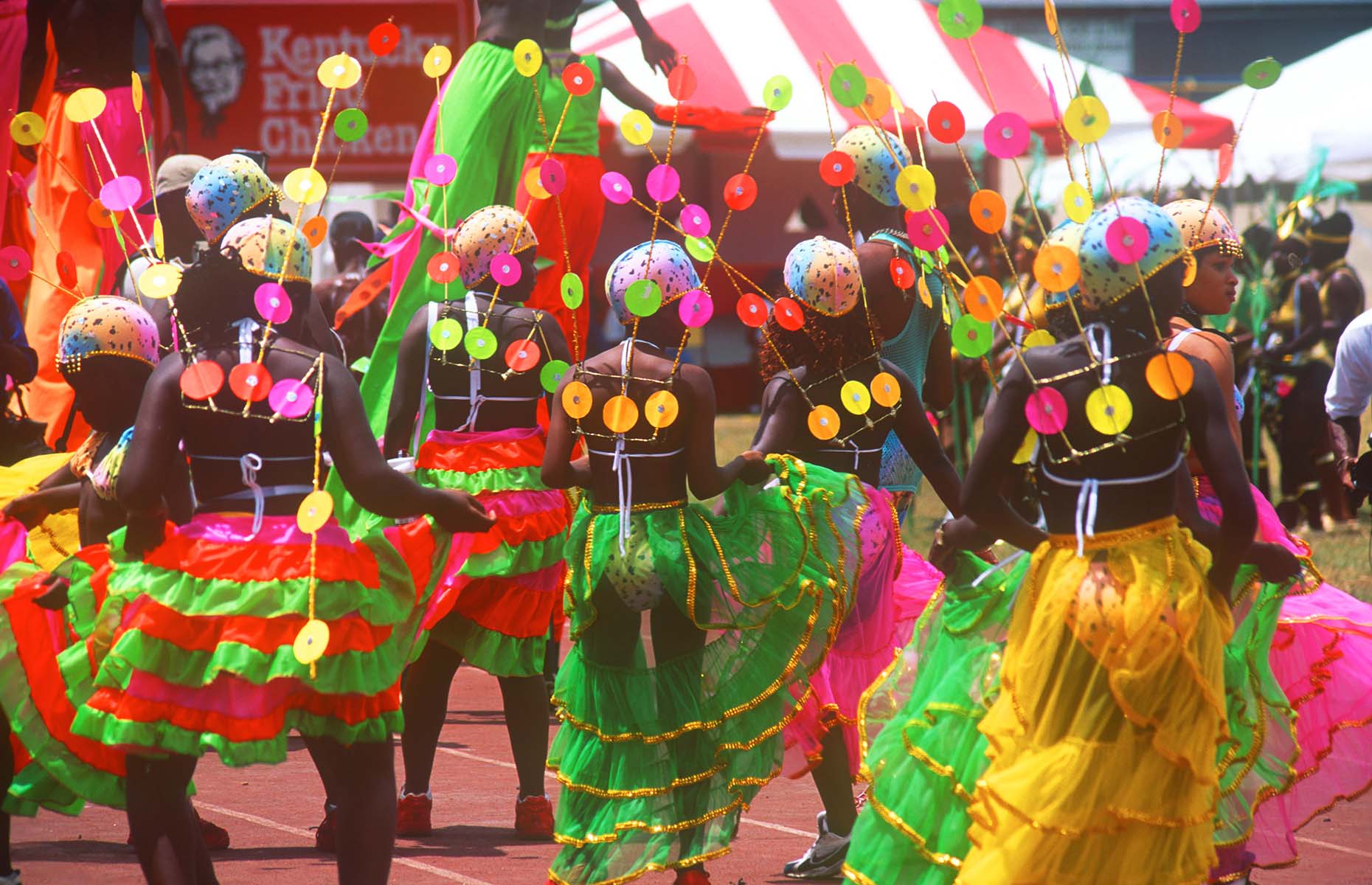 Prisma by Dukas Presseagentur GmbH/Alamy
2. Go behind the scenes at a rum distillery tour
Dating back over 300 years to 1703, Mount Gay is the world's oldest commercial rum distillery and its products can be found in every corner of the globe. Unsurprisingly, it's now an icon of Barbados and their distillery tour offers a backstage look at how the rum is made, with the chance to hear a few stories from Mount Gay's long history. And, of course, you can also sample some of their offerings and get a true taste of Bajan culture.
Jade Prevost Manuel/Shutterstock
3. Swim with giant turtles
Barbados' waters aren't just pretty to look at. Beneath the shimmering surface there's some interesting marine life, with none more impressive than its sea turtles – hawksbill, green and leatherback turtles all call the island's waters home. Jump on a sleek catamaran led by the guys at Cool Runnings Barbados and get up close to these magnificent creatures with a snorkelling adventure.
The turtles aren't easy to find, but the deck hands will guide you – and when one glides by beneath you it's a glorious sight.
READ MORE: 50 experiences you didn't know you could have in the Caribbean
Steven M Lang/Shutterstock
4. Sample a few sizzling fish frys
Oistins is a fun-loving coastal town east of capital Bridgetown and it comes alive on weekend evenings, when street vendors offer freshly caught seafood to the lively sounds of local calypso music.
As the sun goes down, smoky shacks serve up everything from red snapper to mahi mahi (or dolphinfish), which is a local favourite. Make sure to arrive before 8pm, as the queues tend to get quite long (for good reason).
AA World Travel Library/Alamy
5. See where Barbados's biggest star grew up
Declared a 'national hero' at a landmark ceremony transitioning Barbados to a republic in 2021, pop superstar Rihanna is by far the most famous Barbadian and the country's residents are hugely proud of her journey. So much so, that the humble road in Bridgetown where she grew up has been renamed Rihanna Drive and visitors can see her childhood home.
The road is fairly unassuming, but it's a fascinating window into the life of the musician before stardom took over. There are also a couple of vibrant rum bars at the top of the road.
Nicola Pulham/Shutterstock
6. Explore Harrison's Cave
One of Barbados' more curious sights, this ancient cave is a world away from the palm-lined white sandy beaches in the travel brochures. Located in the island's Central Uplands, it's a natural wonder made from limestone, which is punctuated by flowing streams and deep pools of crystal-clear water, and made up of imposing columns and fascinating white formations called flow stones.
Visitors can tour the 1.4-mile-long (2.3km) cave network via a slowly rolling tram led by a knowledgeable tour guide.
READ MORE: The best sustainable stays in Jamaica
KLiK Photography/Shutterstock
7. Delve into historic Bridgetown
Capital Bridgetown hides plenty of historical spots within its busy streets. The small city and its Garrison (which began with Ann's Fort in 1705) are a UNESCO World Heritage Site and its National Armoury Museum possesses a rare collection of 17th-century English cannons.
Barbados was also the only country that first US President George Washington ever visited outside of the colonial States and an elegant residence he stayed at still exists and is open for visitors. Appropriately, it's now known as George Washington House.
Filip Fuxa/Shutterstock
8. Take in a gorgeous view from Cherry Tree Hill
No Barbados views are better than those from Cherry Tree Hill, which sits 850 feet (259km) above sea level.
From this lofty peak flanked by swaying sugar canes, you'll see distant empty beaches arcing towards the horizon, while rising green hills bear a passing resemblance to Scotland's most beautiful landscapes. It's thought to be the reason why this parish of Barbados is named St Andrew.
Simon Dannhauer/Shutterstock
READ MORE: Celebrities love to stay in these hotel suites
Lead image: NAPA/Shutterstock
Be the first to comment
Do you want to comment on this article? You need to be signed in for this feature