48 hours in Bournemouth: a grown-up's guide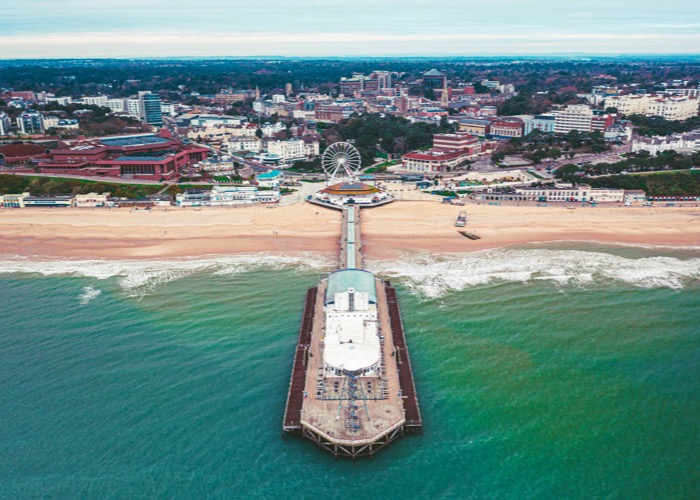 Looking for a sandier alternative to Brighton and a lively alternative to Broadstairs? Head down to Bournemouth, a sunny South Coast resort with sophistication.
If seven miles of sandy shores, world-class nosh on every seagull-filled corner and the promise of a grand old time on the pier aren't enough to tempt you to Bournemouth, we're not sure what will. As one of the closest sandy beaches to London, this southerly seaside town has all the ingredients for a perfect weekend summer break.
It's also a town with literary pedigree, once home to Robert Louis Stevenson and the Shelley family (Frankenstein author Mary Shelley is even buried in the grounds of St. Peter's Church), and frequented by JRR Tolkien too. Bournemouth's roots as a well-heeled 19th-century health retreat can be seen in the shopping arcades, plush hotels and wholesome entertainments in the town centre. But wander down to the water and you'll experience all the adrenaline-pumping activities a 21st-century trip to the seaside brings, from jetskiing to ziplining.
Whether you're a history buff or a beach bum, here's what to do with 48 hours in Bournemouth.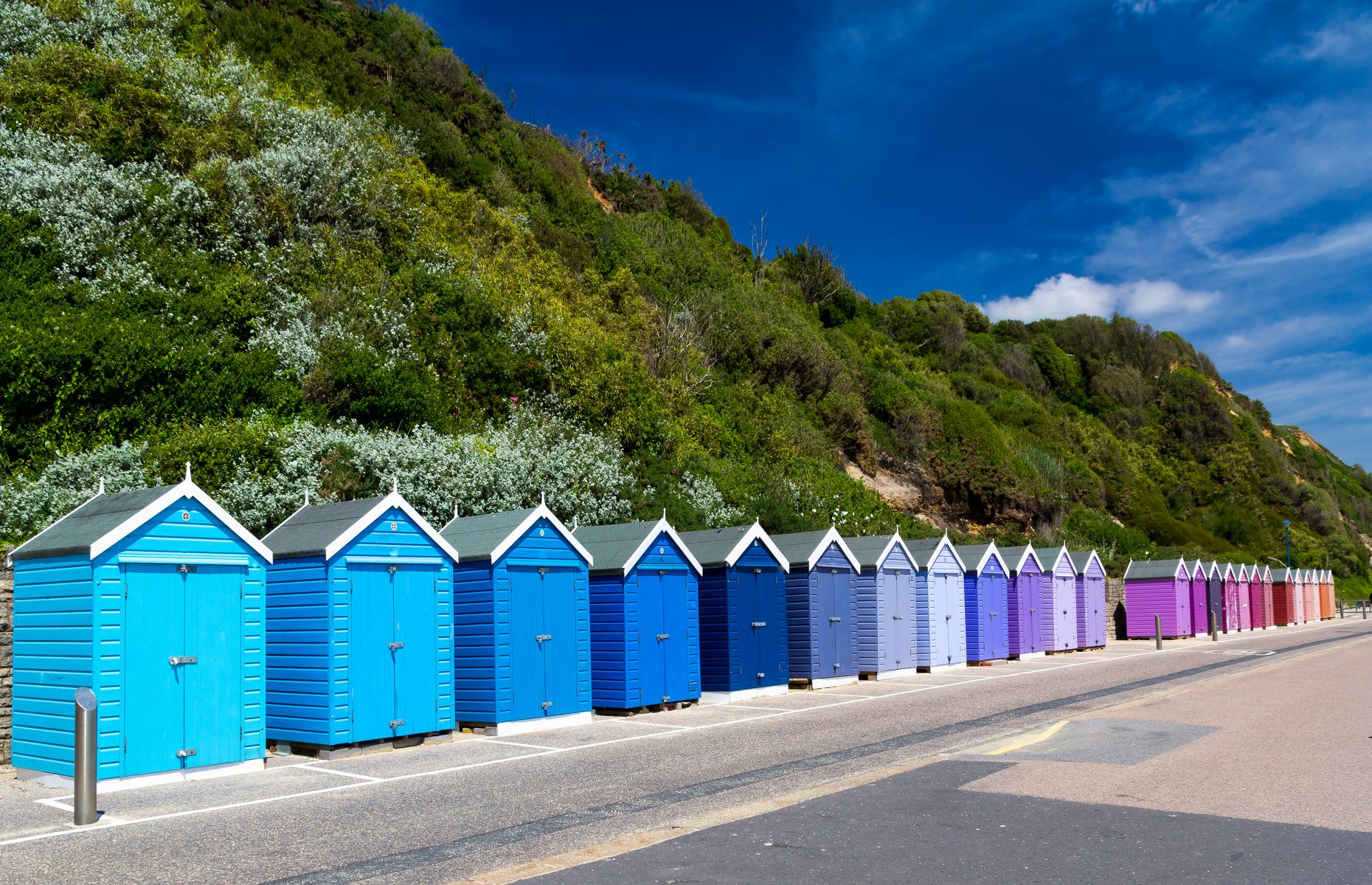 ian woolcock/Shutterstock
Friday
Check in at: Green House Hotel. A 15-minute walk from the train station – and even less from the beach – it's a whitewashed Victorian villa on the outside and a modern, sustainable haven on the inside. Sleep soundly in a goose-down duvet, knowing that your bed frame is upcycled and your coffee beans will be composted in the hotel's community veg garden.
Hotel restaurant Arbor has a patio shaded by tall trees and features locally sourced dishes to die for: arancini made from Dorset's pungent black garlic is a moreish bite.
READ MORE: 48 hours in Eastbourne, East Sussex
Eat at: Baffi in Southbourne. Pull up an old church chair in the big al-fresco terrace – the furniture is all purchased at church clearouts – and tuck into authentic Neapolitan pizzas with tangy San Marzano tomato sauce, perfectly charred bubbly crusts and as much fior di latte as there's room for.
Local DJs sometimes spin the decks on summer evenings, providing a chilled soundtrack to date night or an evening with pals.
Stop for a drink at: 60 Million Postcards, a street art-adorned old warehouse beside the Lower Gardens and vast BH2 entertainment complex. It claims to have the "sunniest beer garden in Bournemouth", but even if it rains, the huge space indoors is appealing enough.
Sit back and listen to live bands, sip a blood orange spritz and spot a postcard from your favourite holiday haunt (that isn't Bournemouth) behind the bar.
Saturday
Start the day: with brunch on the beach at Urban Reef, a two-level bar and café with panoramic views of Hengistbury Head and the Isle of Wight to the east, and spindly Old Harry Rocks to the west. Veggies and vegans will be happy with plant-based pastries and smashed avocado sourdough toast, but it's the pancakes with sustainably sourced maple syrup that are the real showstopper. You'll be well-fortified if you decide to hire a surfboard or SUP at the shack next door.
READ MORE: Coastal getaways around the UK
Relax at: the beach. No visit to Bournemouth is complete without a trip to its award-winning strand. The sand is soft and warm beneath bare toes, and on a still day, you'll be able to snorkel out and spot the minnows that loiter near the shoreline.
Stay close to the centre and stroll towards the horizon on the 1878-built pier. There's a good selection of fairground rides and arcade games to make memories in, but Bournemouth really excels at reasonably-priced thrills: try indoor climbing walls, test your mettle on the vertical slide, or race a pal on the world's first pier-to-shore zipwire, starting 60 feet (18m) above sea level.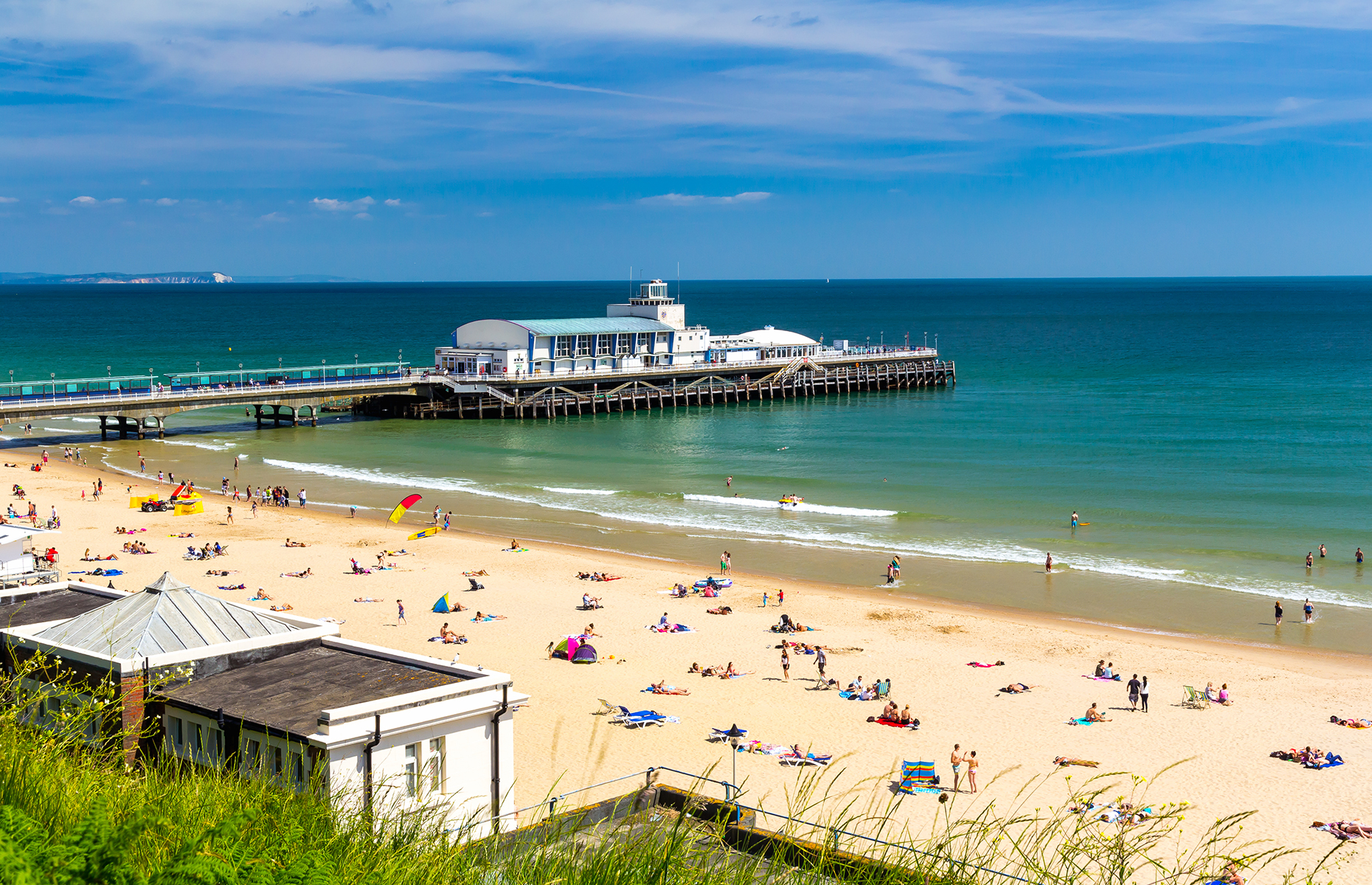 ian woolcock/Shutterstock
Fill up at: Moose Kitchen (in the town square). It's one of the UK's only independent Canadian restaurants, run by a cook from Canada and a chirpy front-of-house team. Smoky, spicy and just a little sweet, the restaurant's trademark Whisky River burgers are best eaten with a side of poutine. It's worth saving some room for the death-by-chocolate Mississippi Mud Pie too.
Walk it off at: the Pleasure Gardens, which lead from the main square to the sea, and are populated by pansies and a duck-filled stream. In the summer evenings, take a seat on the banks and enjoy an orchestral concert at the bandstand. When the sun goes down, the night sky is lit up by candles, LED balloons and other illuminations for regular light festivals.
The pièce-de-resistance is the Bournemouth Observation Wheel at Pier Approach, which spins lilac and blue 100 feet (30m) into the air. It's easily the most romantic way to gaze over the dark English Channel, seeing the lights of passing ships twinkle in the distance.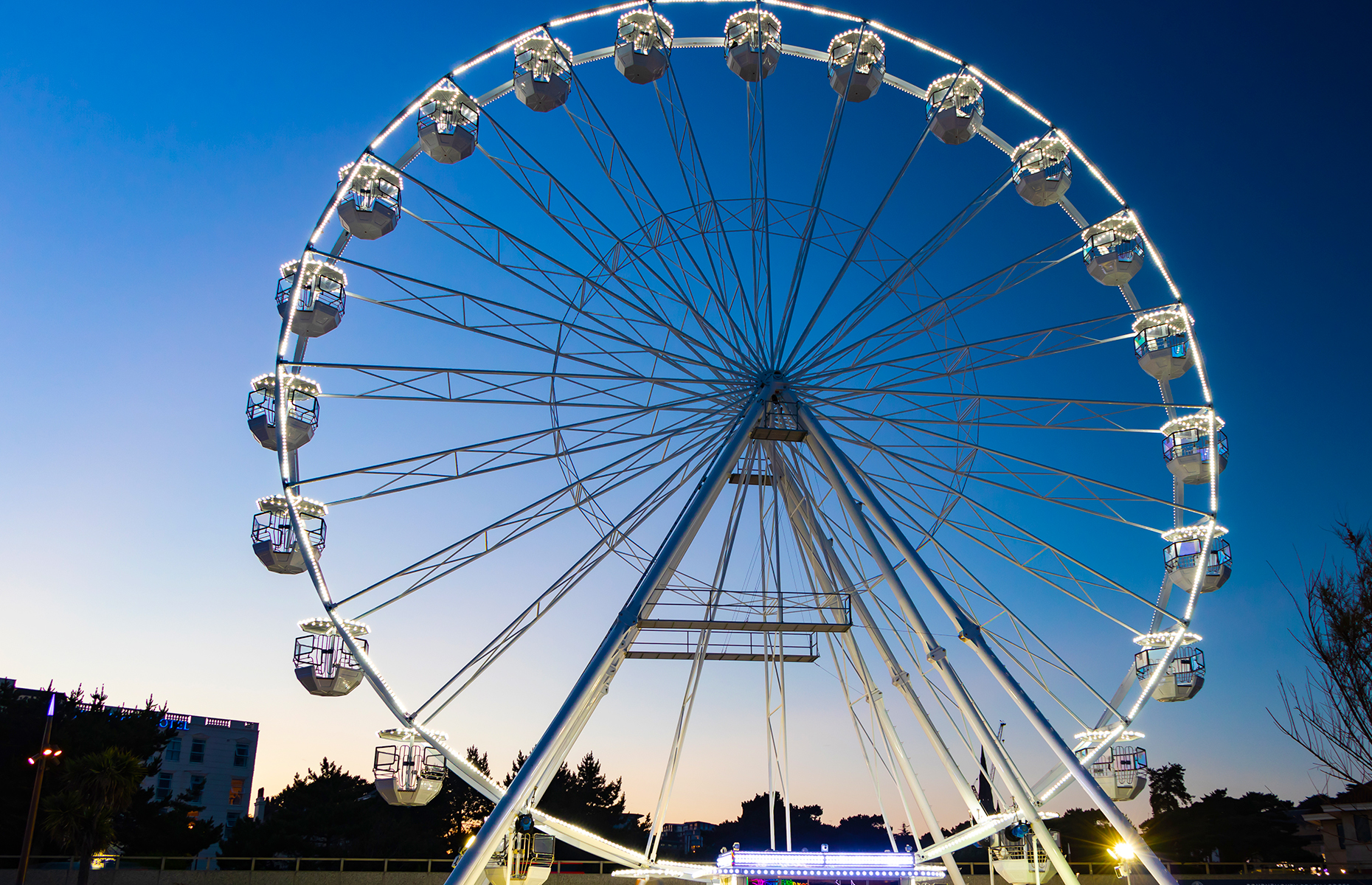 Necdet Emre/Shutterstock
Sunday
Get cultured at: the Russell-Cotes Museum. The former family home of a hotelier-turned-mayor Merton Russell-Cotes, the late Victorian villa is filled to the brim with pre-Raphaelite art (such as Dante Gabriel Rossetti's striking Venus Verticordia), elegant period furniture and other highlights of the museum's 33,000–strong collection.
Why is it all here, you ask? The Russell-Cotes couple were intrepid travellers in their time, displaying artefacts from trips as far abroad as South America and Japan: look out for the full samurai outfit, which they transported home in suitcases.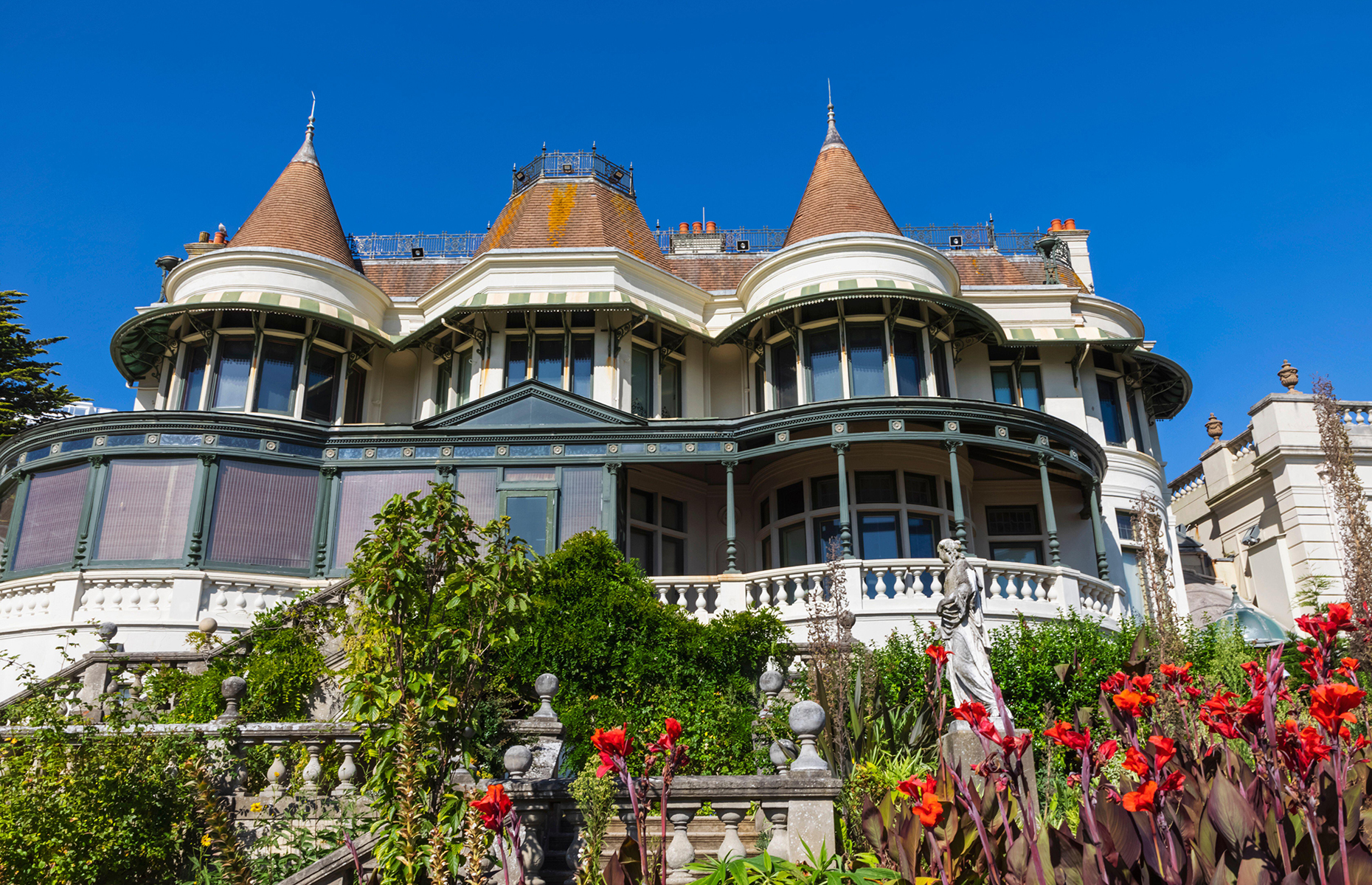 mauritius images GmbH/Alamy Stock Photo
Go west for: Westbourne, a well-to-do suburb once home to Treasure Island author Robert Louis Stevenson. Inside the gargoyle-decorated Victorian shopping arcade, there's a handful of fancy independent clothing boutiques, vintage jewellers and old-time hardware stores selling eccentric souvenirs.
In need of a sit-down and a show? The Colosseum Cinema – purportedly the UK's smallest, with just 19 comfy seats – awaits.
Finish off at: Westbourne's Chez Fred, which has two claims to fame. Firstly, its chips have won national awards and, secondly, it's Hollywood actor Jack Black's favourite chippy. Run by three generations of the same family, the spot sees locals queueing for responsibly-sourced cod, local hake and generous blocks of beer-battered halloumi. Oh, and did we mention the chips are unlimited?
READ MORE: How to spend the perfect long weekend in buzzing Brighton
Lead image: resonantvisualsuk/Shutterstock
Be the first to comment
Do you want to comment on this article? You need to be signed in for this feature