7 reasons to visit Henley-on-Thames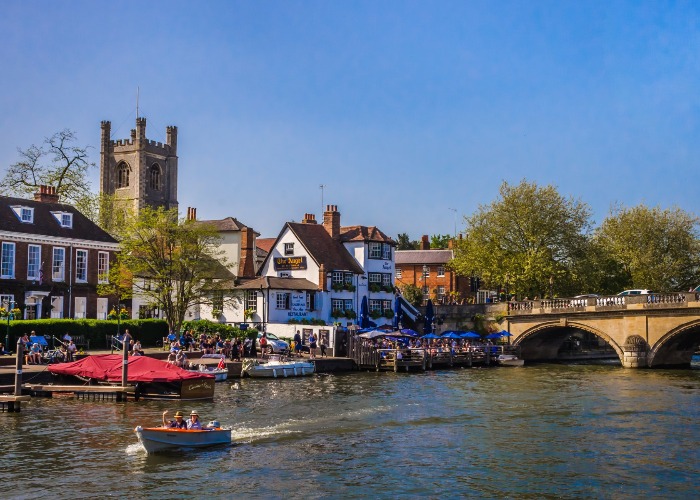 Why Henley-on-Thames has the foundations to become a fabulous foodie destination.
This well-heeled Thames-side town, around an hour west of London, is most famous for its regatta. Boaters and boozing spectators come in their droves wearing chinos and straw hats, ready to spend the day drinking Champagne and scoffing strawberries by the bucket load as rowers speed past. But there's so much more to Henley-on-Thames than boats and bow ties, as this town is fast becoming a foodie hub.
Nearby Marlow has long held acclaim as one of the Thames' most delicious towns, what with its Tom Kerridge pubs and Heston Blumenthal's Fat Duck in nearby Bray, but Henley is quickly catching up. The past 18 months have seen the addition of two exciting new food and drink businesses that go beyond just feeding their customers, and the continued maturing of some local vines that go into just a few thousand bottles each year to make the town's local fizz.
Top all this off with some walks in the undulating Chilterns or a kayak down the river and you've got yourself a superb weekend break. Here's how to spend your time…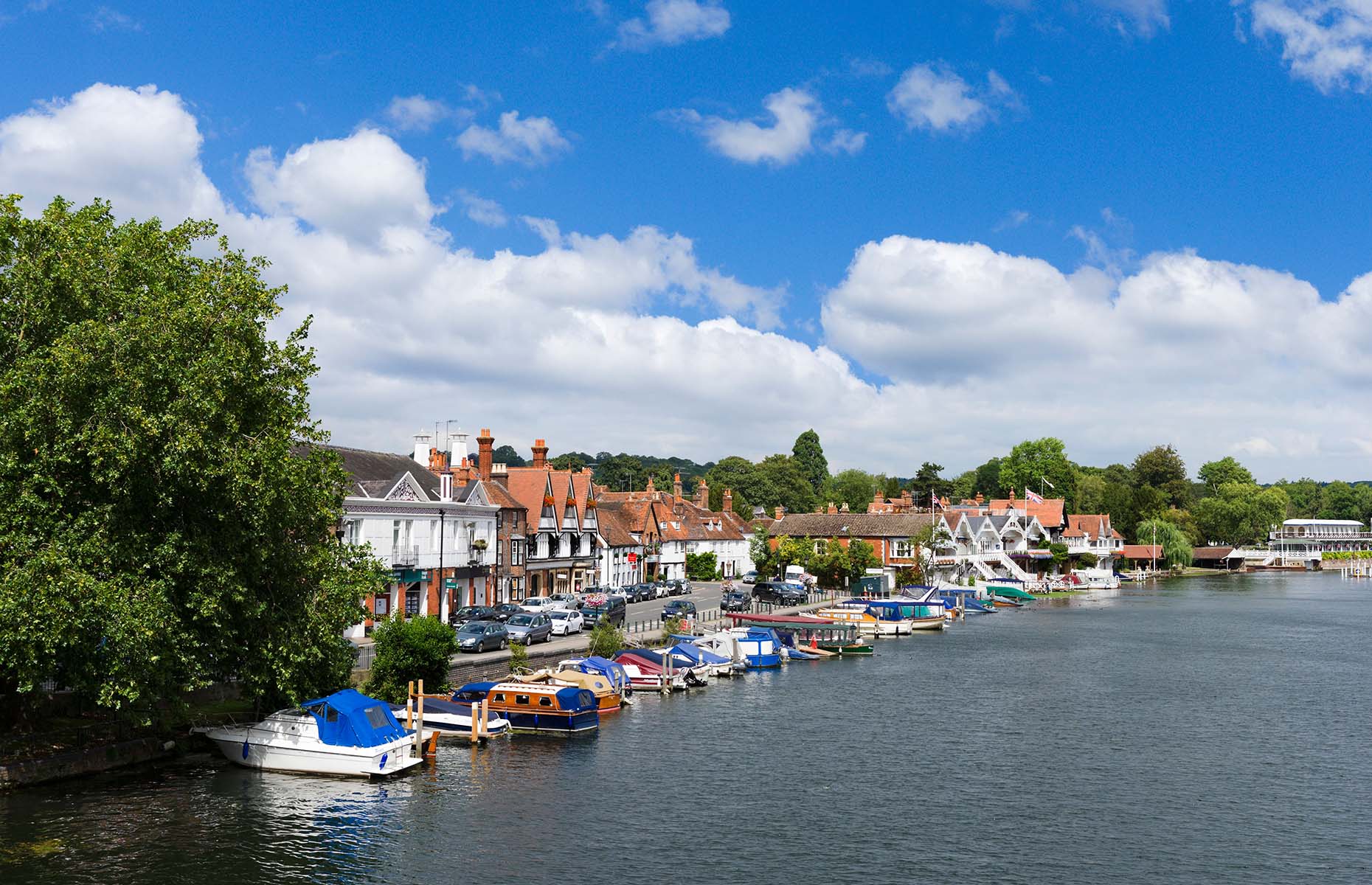 Ian Dagnall/Alamy Stock Photo/Shutterstock
1. You can make your own gin at Henley Distillery
Like many new businesses over the last few years, Henley Distillery didn't have the most auspicious start in life, as it planned to open its doors just as the pandemic arrived in 2020. Two years later and a few business plans ripped up and rewritten, they're now thriving in their 17th-century black barn just a 10-minute drive from Henley town centre. One of the few distilleries owned and run by a master distiller, there is absolutely no compromise on quality here and that comes through in its award-winning gins. There are three to try, including a classic dry and an oriental spiced, but the highlight is the rhubarb and orange pink gin, which is flavoured with a divine rhubarb syrup made by distiller Jacob's mother.
Better still, though, is the gin-making masterclass run by Jacob himself. Join him at the bar in their adjacent barn to get the lowdown on gin's evolution, from a blinding strong spirit to the artisanal product we drink today, and then have a go at making your own with his vast collection of botanicals. The £100 course includes tastings, cocktails and the gin-making, which means you walk away with a 70cl bottle of your own creation.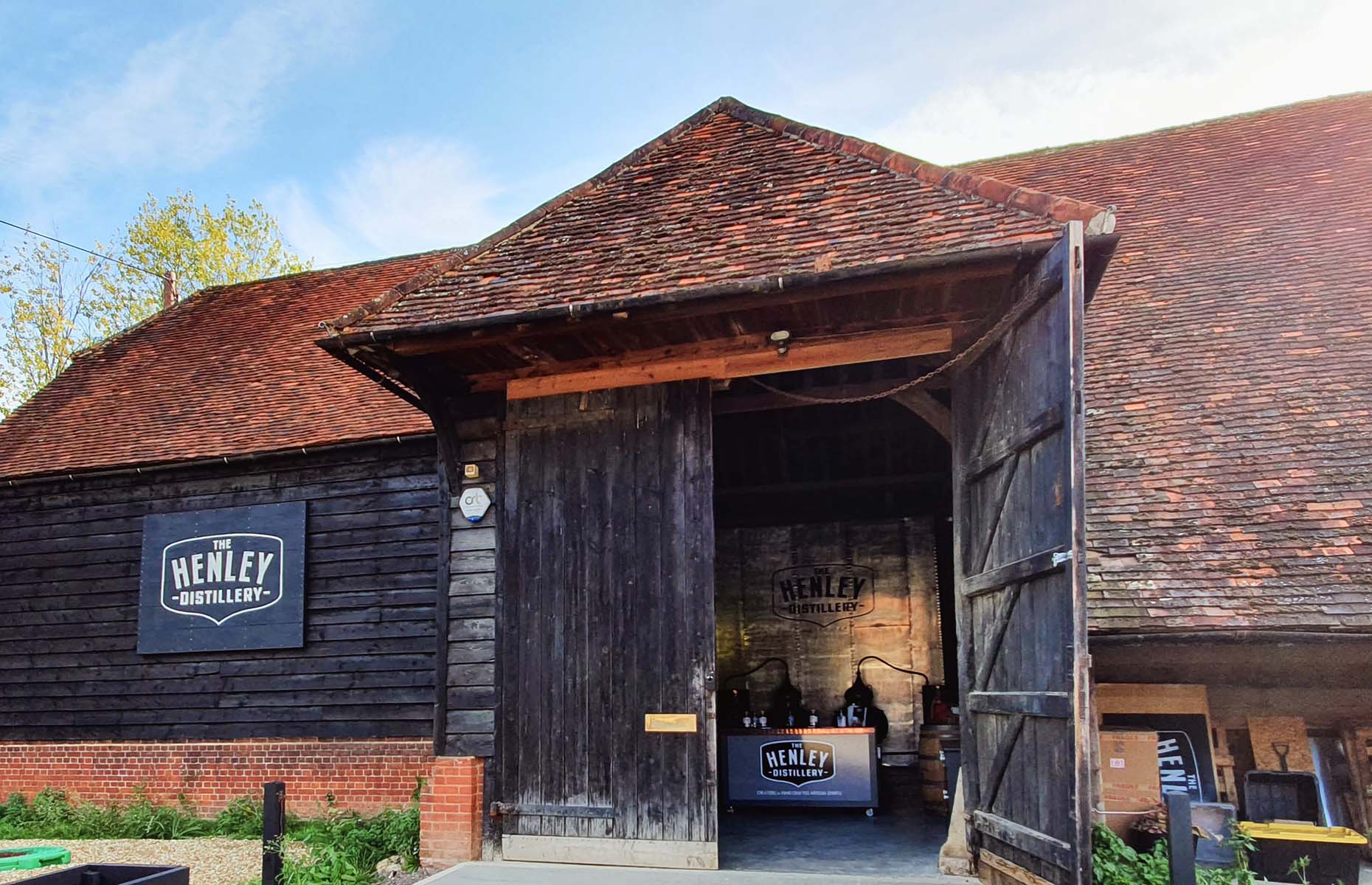 Courtesy of Henley Distillery
READ MORE: The top things to do in Oxford beyond the colleges
2. You'll come back with new skills
If it's edible souvenirs you're after, Pavilion Foods is a brilliant place to stock up on local produce. Take home wines from the nearby Harrow & Hope estate, gins from local distilleries and craft beers from the town's own brewery, Lovibonds, or have them make you up a picnic from their deli to feast on by the river.
One of the best souvenirs you can take with you, though, is a new skill, and Pavilion Foods offer just that in their new cookery school, opened in spring 2022. With courses on everything from pasta making to bread, there's lots to learn here. The most indulgent course, though, is the afternoon tea class, which sees students make scones, macarons and mini lemon drizzle loaves to take home with a packet of Pavilion's house tea over the course of four hours. There's a glass of fizz and unlimited soft drinks while you bake, and you'll get to package it all up in lovely display boxes to take home and feast in your own time.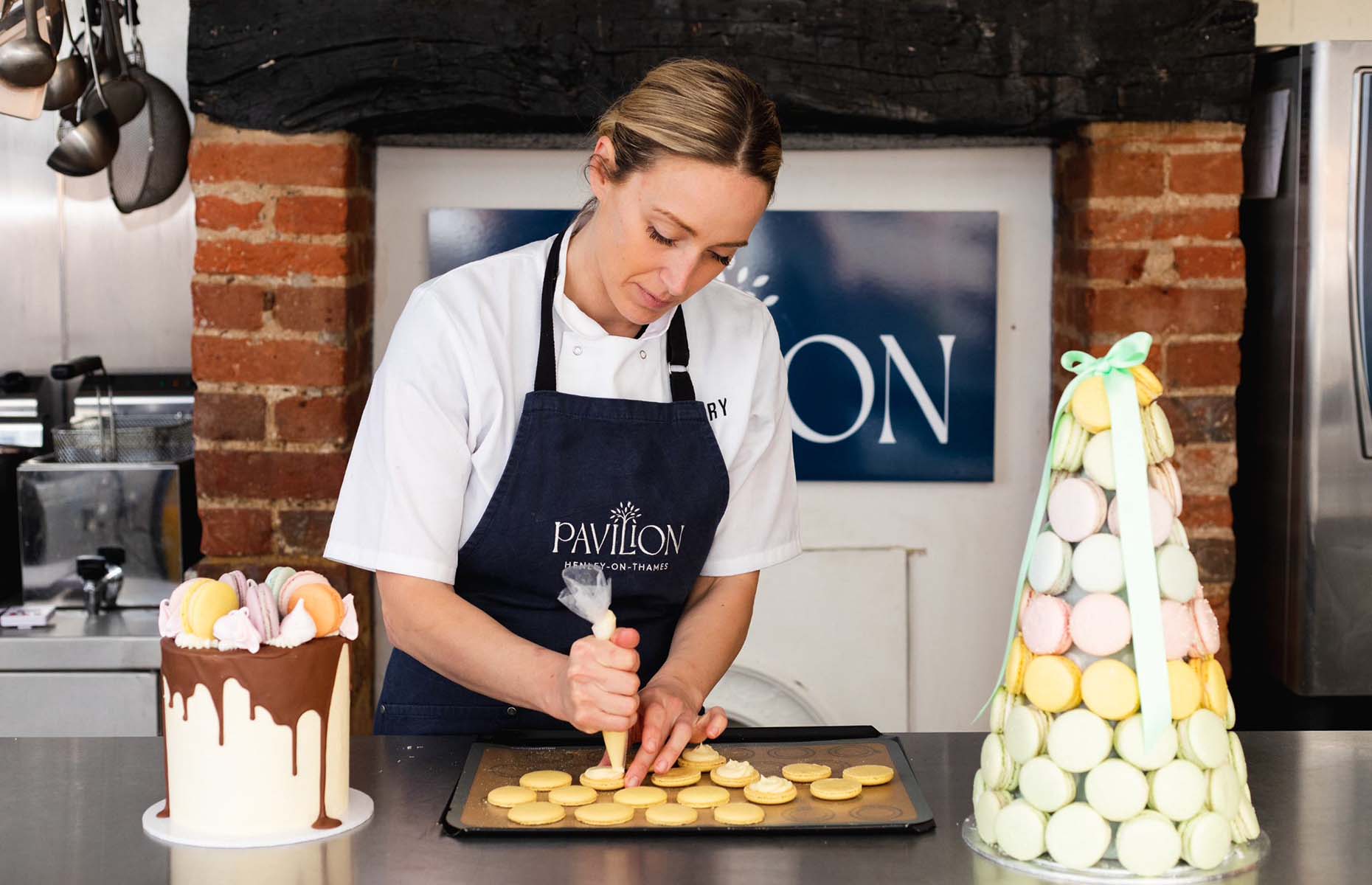 Courtesy of Pavilion Foods
3. You can meet a local winemaker in the hills
Sitting on the slopes of the Chilterns just on the edge of town, Fairmile Vineyard doesn't look big enough to contain 12,000 vines. And yet that's exactly how many owner Jan Mirkowski planted when he broke ground in 2013. His passion for the vines – a combination of Pinot Noir, Chardonnay and Pinot Meunier – and the English sparkling wine scene shines through on tours of the vineyard (£60 for up to six people, including a bottle of wine), but the real highlight is arriving on the terrace at the top of the hill.
From his large picnic table set above the vines, you can see out into the Chilterns, watching buzzards soar and kites dip and dive, all while sipping a sparkling rosé or his Decanter award-winning classic cuvée.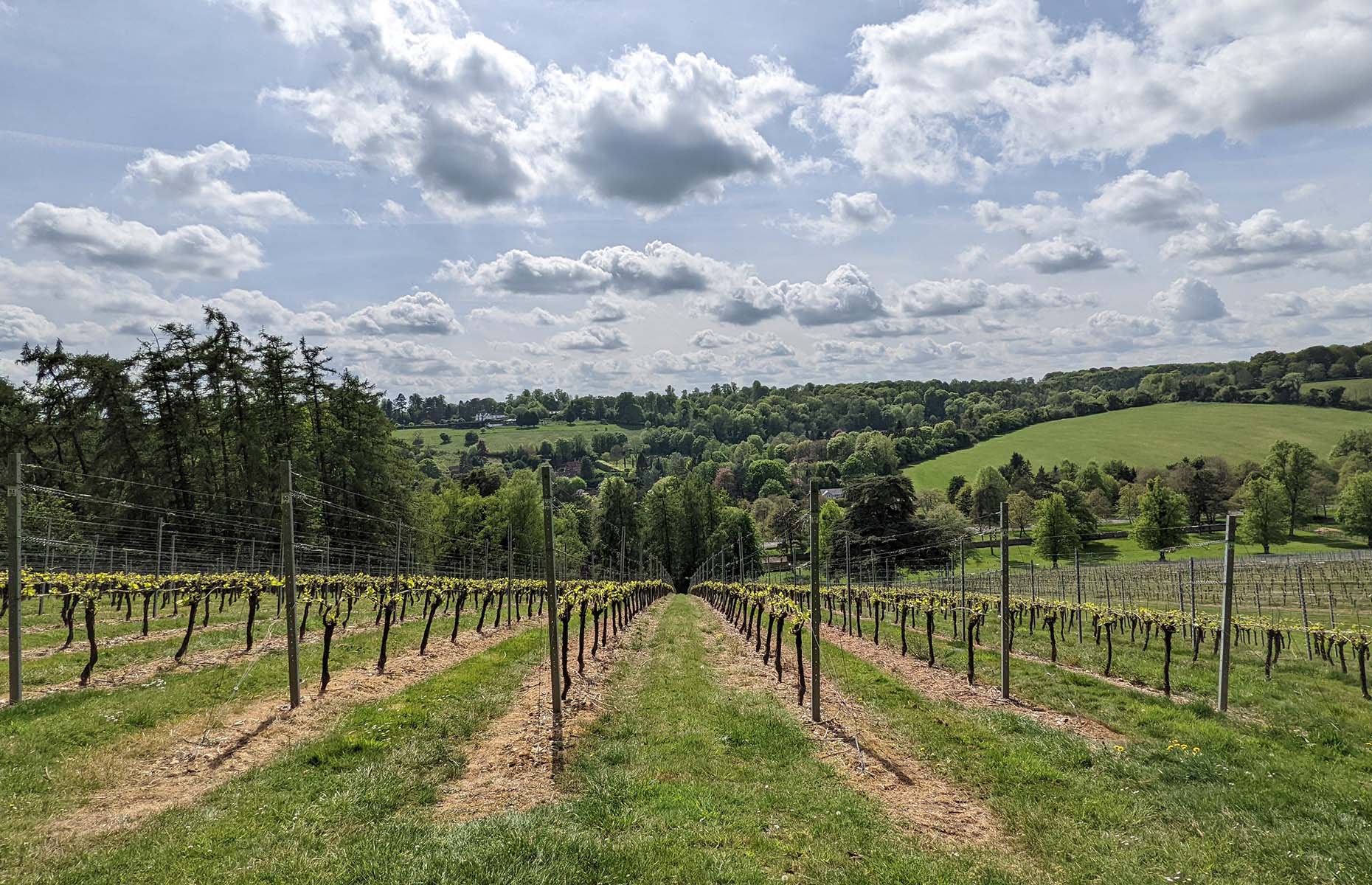 Lottie Gross
READ MORE: The UK's prettiest small towns and villages
4. There's theatre at the chef's table at Crockers
Dinner may never be the same again after a night at Crockers. This rather unassuming restaurant on the market square offers an excellent a la carte menu option in its intimate dining rooms, but head beyond and into the back kitchen to join the even more intimate chef's table experience for a dinner like no other. You'll be seated around a low, horseshoe shaped bar, looking into the kitchen as Alex Payne, who has worked with Gordon Ramsey and Heston Blumenthal, crafts a seven-course feast before your eyes.
A sommelier brings a wine paired with each course and even the snacks to start and petit fours to finish are delicate and delectable creations of great imagination. It's £100 for the meal on weekends, plus £60 for matched wines, but is worth every penny. Save a little by coming on a weeknight when it's just £75 a head.
5. You can sleep it off at the Bottle & Glass
Henley has a few lovely hotels, but just just beyond the town in tiny Binfield Heath, the 16th-century Bottle & Glass Inn is the most charming option. Doubles and King rooms are decorated with neutral tones and have decent-sized bathtubs for post walk soaks, plus the pub downstairs serves up spectacular dinners and breakfasts. The waiting staff here will be able to tell you about the ingredients' provenance, be it the sausages on your fry up from a nearby farm or the venison shot on a local estate.
Don't miss ordering a glass of the wonderfully light and fresh Kingwood cuvée, made just down the road on the Kingwood Estate and served exclusively here as the perfect aperitif or celebration bottle for the table. After breakfast, take a long walk through the nearby woodlands and come back for lunch in their adjacent barn, where a huge wood fire keeps you warm whatever the weather and pizzas come handmade and fresh out the oven.
6. The rural walking routes are simply spectacular
As it sits within the Thames Valley on the edge of the Chilterns AONB, the walking around Henley is glorious. You could simply follow the river path in any direction and find yourself amid weeping willows, perhaps lucky enough to spot a kingfisher in the bushes seeking its next prey. Or you could get yourself an OS map or walking app (we recommend AllTrails) and find the myriad walks that take you up into the hills for pleasing English countryside views. This 21km (13 mile) walk on AllTrails is particularly charming (and exhausting), traversing through forest, farmland and through tiny villages with vast manor houses.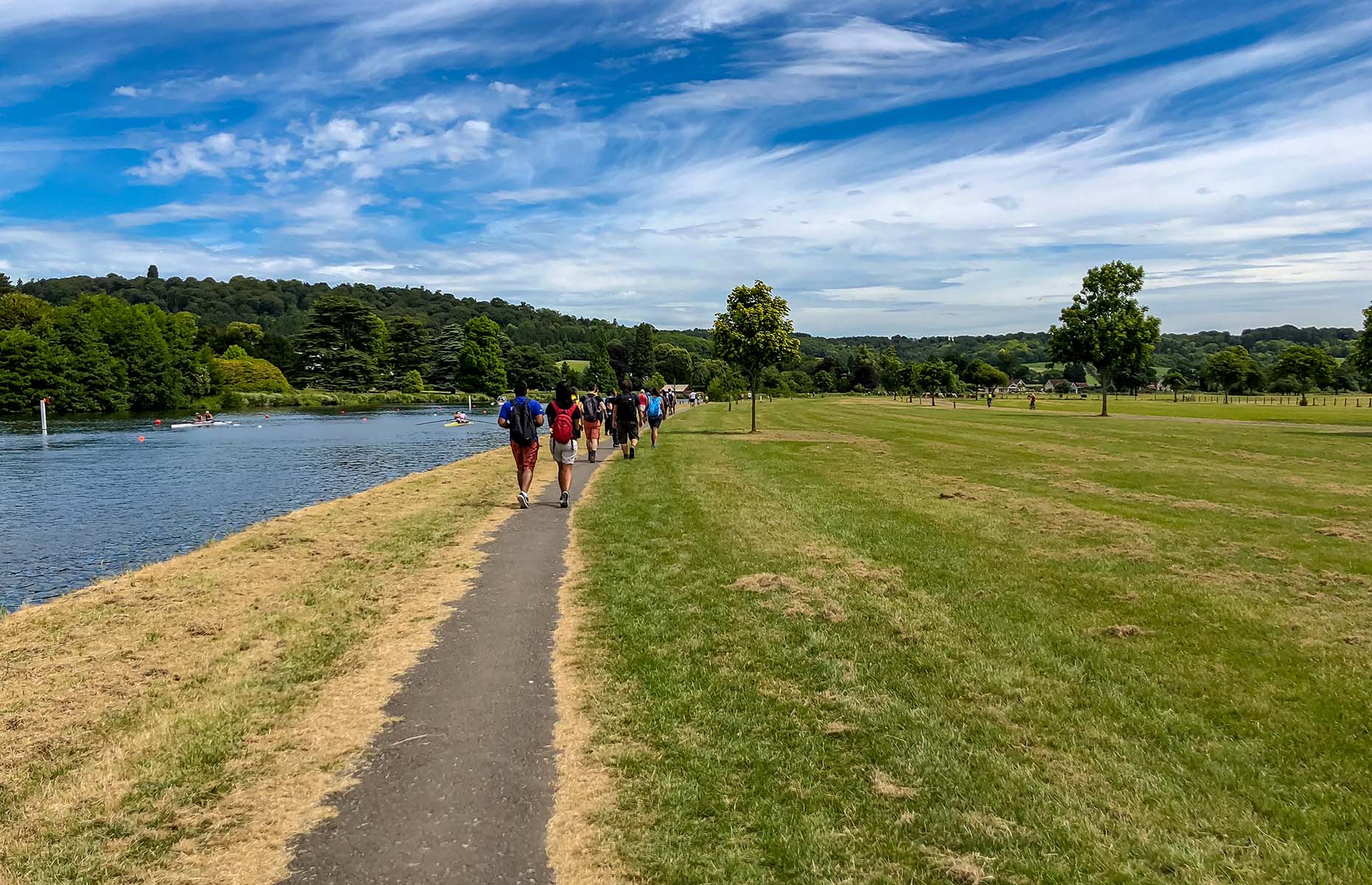 Walk along the Thames/Adrian Remedios/Shutterstock
7. The river is an adventure playground
It'd be remiss to spend a weekend in Henley without getting about on the Thames. Beyond the urban sprawl of the town, the river affords gorgeous Chilterns views and bucolic scenery. Hobbs of Henley is the most ubiquitous hire company on the water, and they offer rowing boats, motor boats for between five and 12 people or public cruises with special themes like gin tasting, afternoon tea or jazz. Alternatively, if you've got a bit more energy, head to Henley Canoe Hire for paddling about at your own pace.
READ MORE: 25 walking and cycling routes around Britain
Lead image: Sharad Raval/Shutterstock
Be the first to comment
Do you want to comment on this article? You need to be signed in for this feature