Tasting Swiss chocolate in Geneva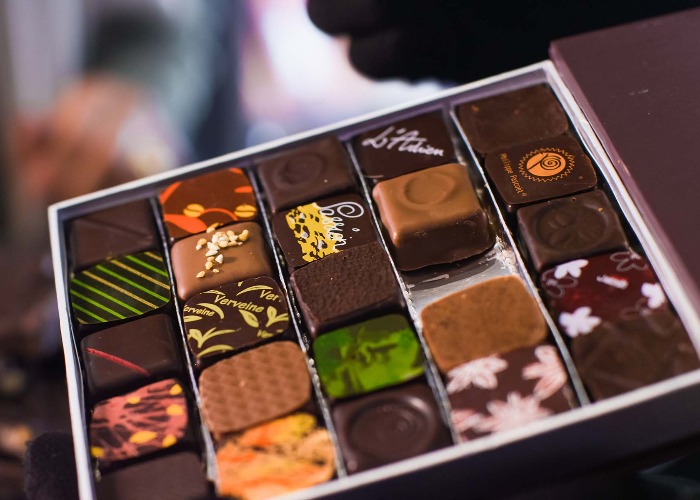 The history of chocolate making in Geneva goes back hundreds of years – and there's never been a better time to indulge in this sweet delicacy thanks to a new Choco Pass.
As soon as I gently place the perfect chocolate square in my mouth, I feel the thin, delicate shell melt away. Slowly but surely, the surprisingly fruity dark chocolate centre reveals itself until its perfect balance of sweet and bitter notes is dancing on my palate, setting off tiny flavour fireworks. Unexpected discoveries like these are what Geneva's new Choco Pass is all about.
The pass, introduced this year, allows visitors to step inside seven of the city's most famous chocolatiers, tasting their creations along the way, from delicate truffles and crunchy pralines to cocoa-covered nuts and silky-smooth hot chocolates, as well as the famous local speciality pavés de Genève, or cobblestones of Geneva. These small square chocolates, dusted in cocoa powder, are the city's signature sweet treat, with each chocolatier claiming to have the best secret recipe.
Valid for 24 hours from your first visit, the pass allows you to learn all about the art and history of chocolate making in Geneva, find out more about the cocoa beans and other ingredients used in the making of chocolate and taste some of the city's most famous confectionery at your own pace. Besides, it's a fun way to see the city too.
Here's a preview of what to expect from Geneva's Choco Pass.
Start at this sleek and modern shop, located just steps from the Pont du Mont-Blanc, where a lot of focus is placed on sourcing pure, ethical and organic ingredients, as locally as possible. Ingredients that travel from further afield are sourced and transported sustainably, leaving a low carbon footprint.
Sweetzerland's speciality is its exceptional selection of truffles – try salted caramel flavoured with salt from the Swiss Alps and the dark hazelnut rocher (these tasting samples are included in the Choco Pass) but also give the salted pistachio a go. The flavour is especially powerful as the Bronte pistachios used in the praline grow in the volcanic soil that's found at the foot of Mount Etna in Italy.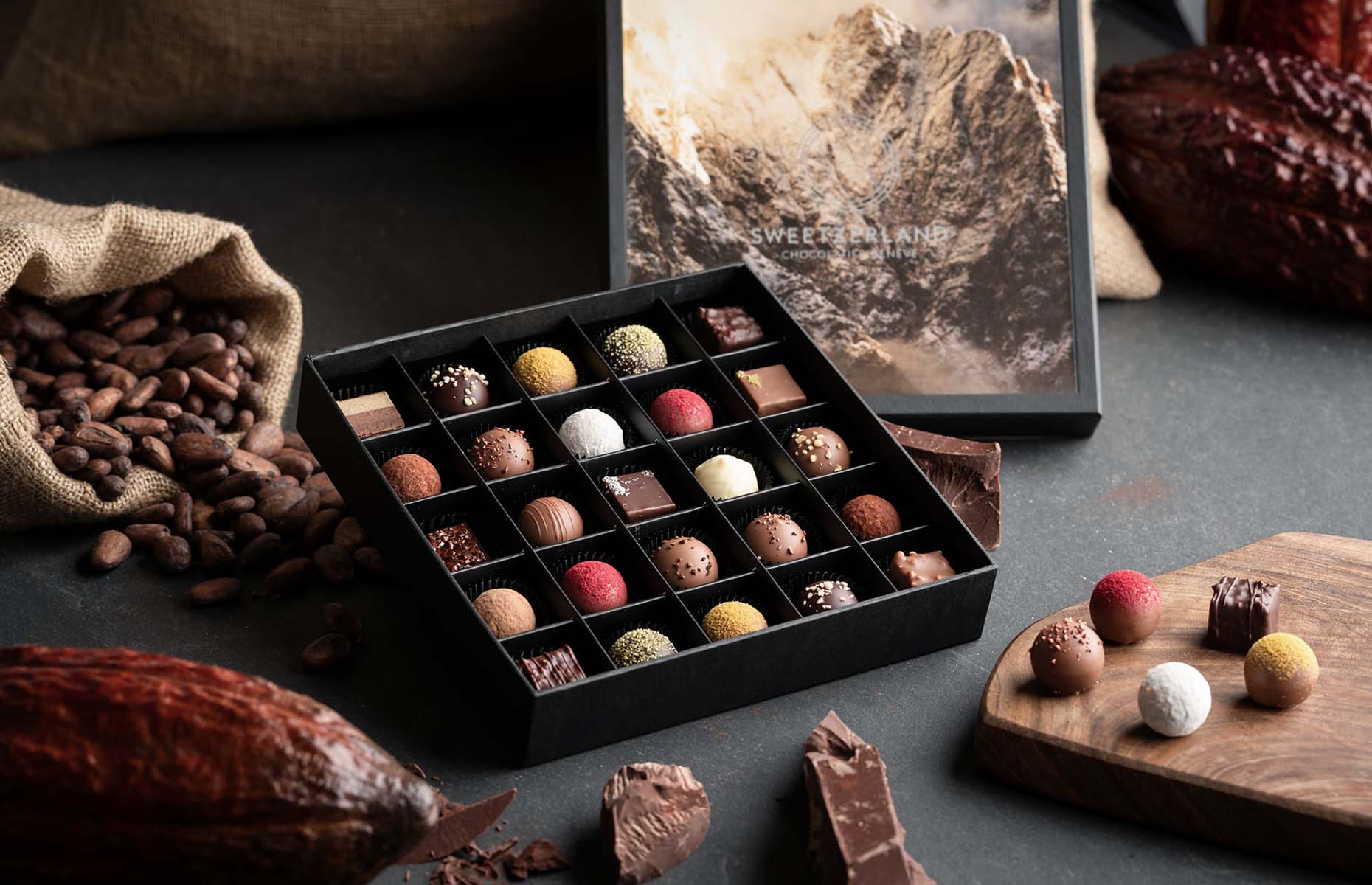 Sweetzerland Chocolatier/Facebook
Round the corner from Sweetzerland, Canonica's chocolates are so picture-perfect that resisting the impulse to buy a box full of their glistening, moulded bonbons is near impossible. Try fruity and unusual fillings like Earl Grey and award-winning green apple, hugged by a delicate tempered chocolate shell. There are also Champagne truffles and pavés de Genève to taste, of course.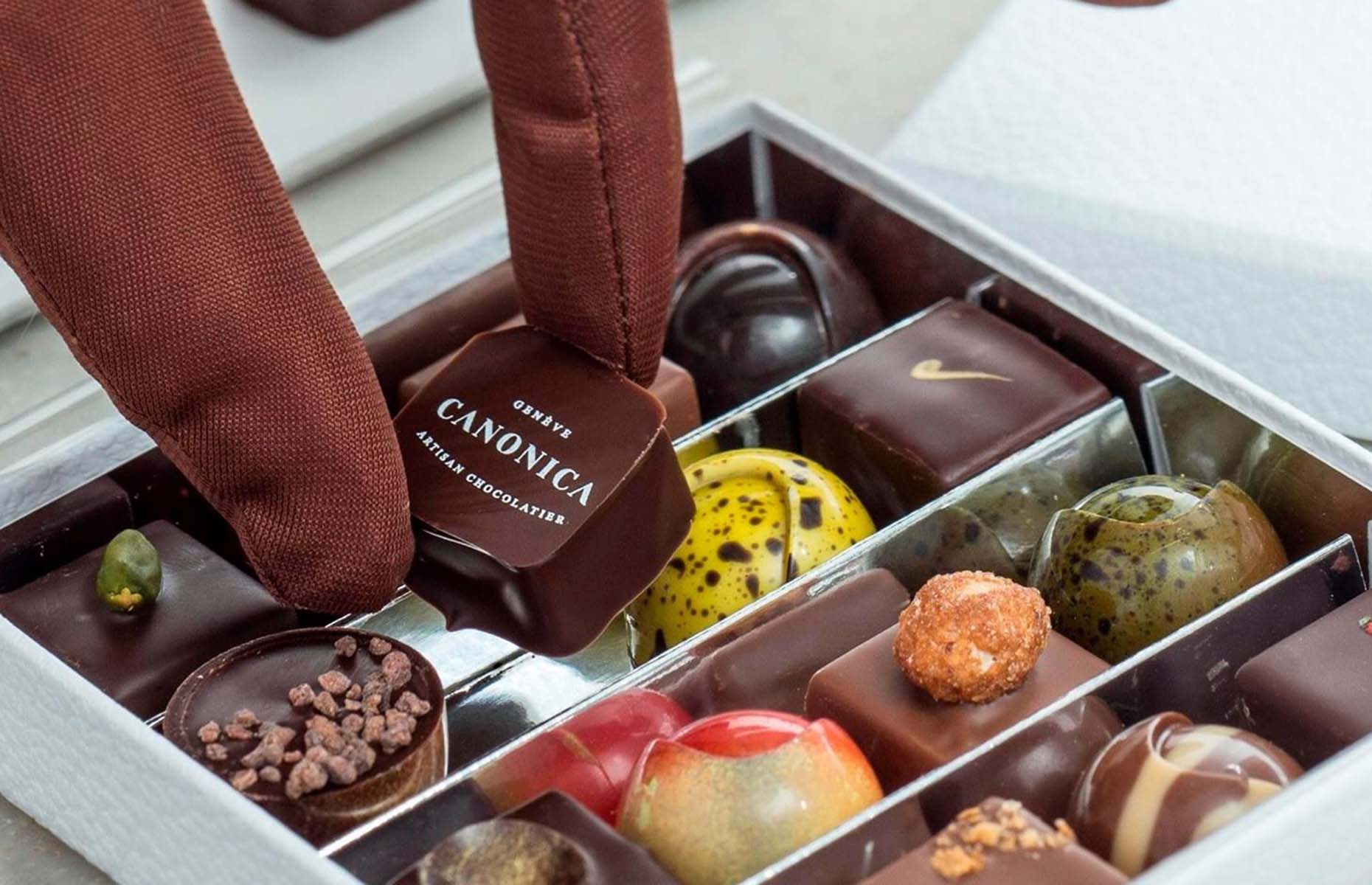 Chocolat Canonica Suisse/Facebook
Cross the river and continue along the city's top shopping street, Rue du Marché, until you find yourself on Rue de Rive at the door of Favarger – the country's second-oldest chocolatier. Open since 1826, the chocolates today are still made in the original factory in Versoix, located on the outskirts of Geneva.
The famous pavés de Genève are a touch more special here thanks to the addition of hazelnut oil and sweet praline, while the top chocolate in the tasting bag is the Aveline –the shop's famous hazlenut and almond praline that's been the shop's signature chocolate since 1922.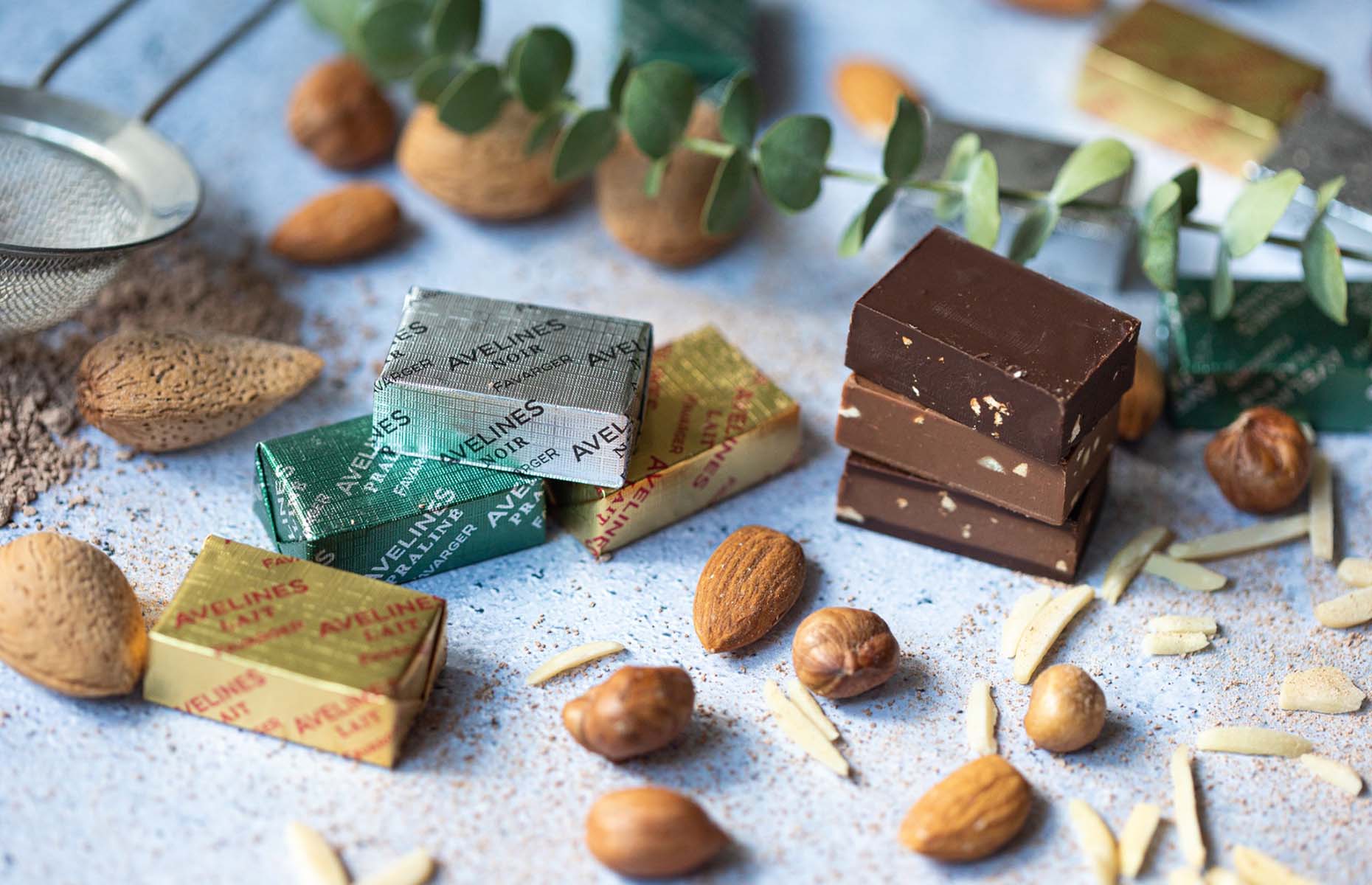 Favarger - Chocolats et Cacaos - Geneve 1826/Facebook
Concentrated around a street running parallel to the south bank of Lake Geneva, you'll find the final three chocolatiers, the first being Du Rhône – another historic chocolatier operating since 1875. A selection of truffles, pralines and ganache chocolates will all grab your attention, but don't leave without trying the Coline too. Crowned the world's best chocolate in 2011 at the Salon des Chocolatiers, it's a 70% dark chocolate ganache.
Du Rhône's tasting bag selection included in your Choco Pass comes with five chocolates that range from milk chocolate praline to a dark chocolate filled with a sharp passion fruit cream.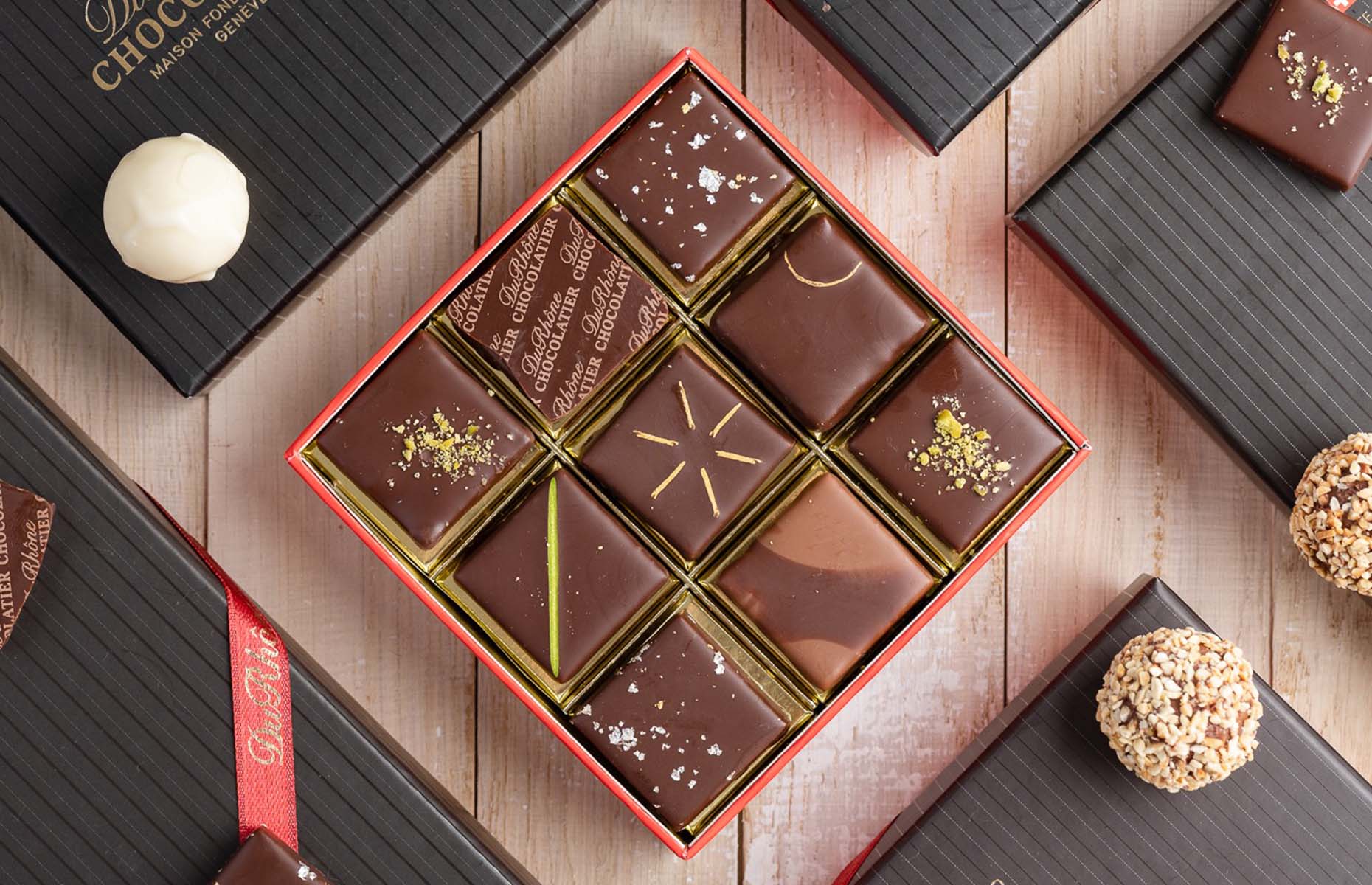 Du Rhône Chocolatier/Facebook
Only a stone's throw from Du Rhône on Rue Pierre-Fatio, La Bonbonnière is the perfect place to catch your breath and sit down for a warming hot chocolate (also included with the Choco Pass). You get to choose from a somewhat overwhelming menu that ranges from mild 38% chocolate from Venezuela to a 100% dark chocolate from Ghana.
If you'd like something that's not too sweet but has a silky-smooth texture and a slightly fruity flavour, go for the lively 62% Rio Huimbi, made from Ecuadorian cocoa beans. You also get a tasting bag to take away with you.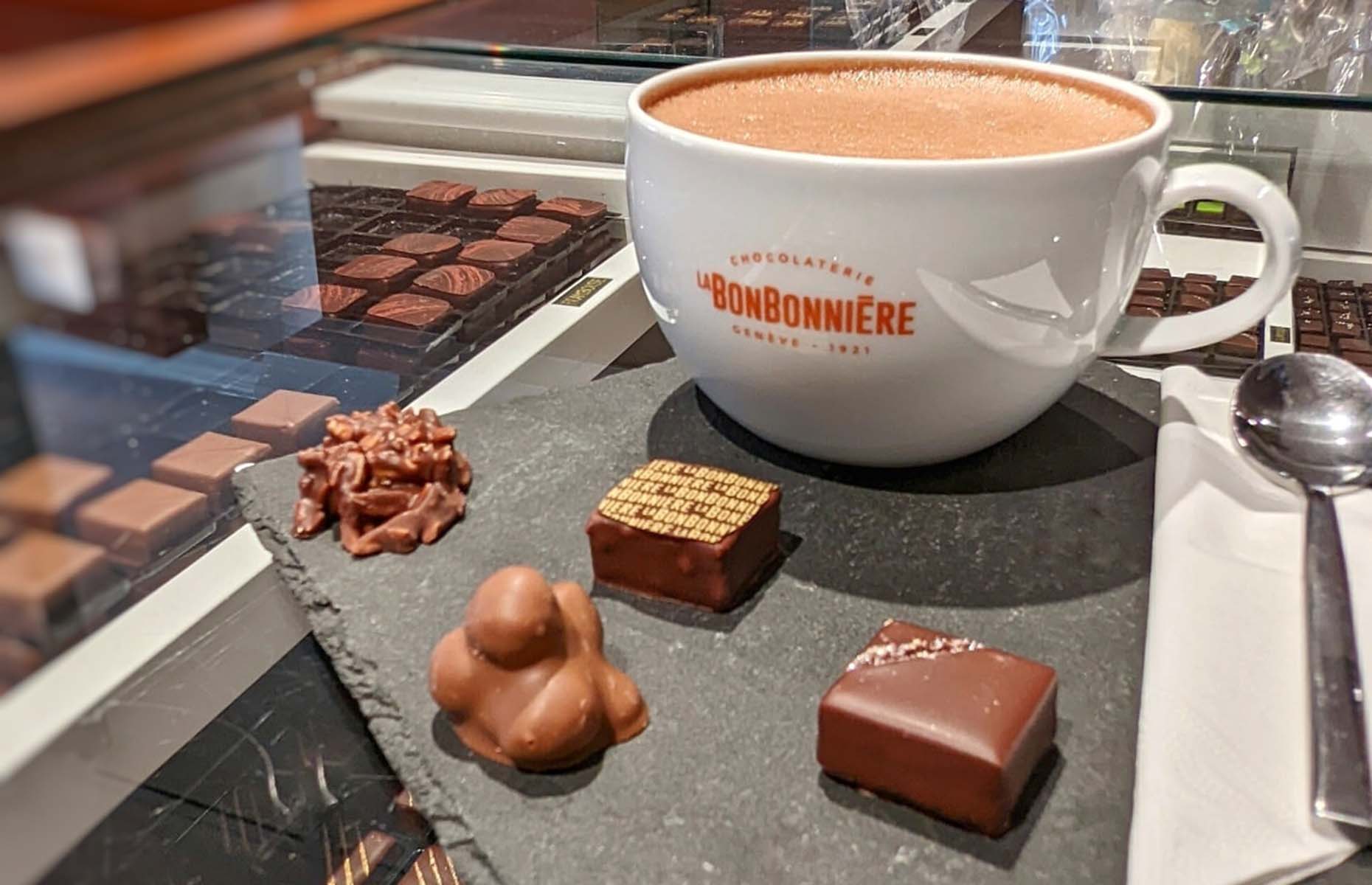 La Bonbonnière/Facebook
Around the corner from La Bonbonnière, Stettler & Castrischer is famous for its unique take on pavés de Genève. Made according to a top-secret recipe, these chocolate squares are especially delicate and melt at 17°C (63°F). This is due to added coconut oil (although the exact ratio isn't revealed), which makes the chocolate really mellow and smooth.
If at this point you're starting to feel like you've had enough chocolate for one day, the tasting samples come in a cute little box that is perfect to take home with you.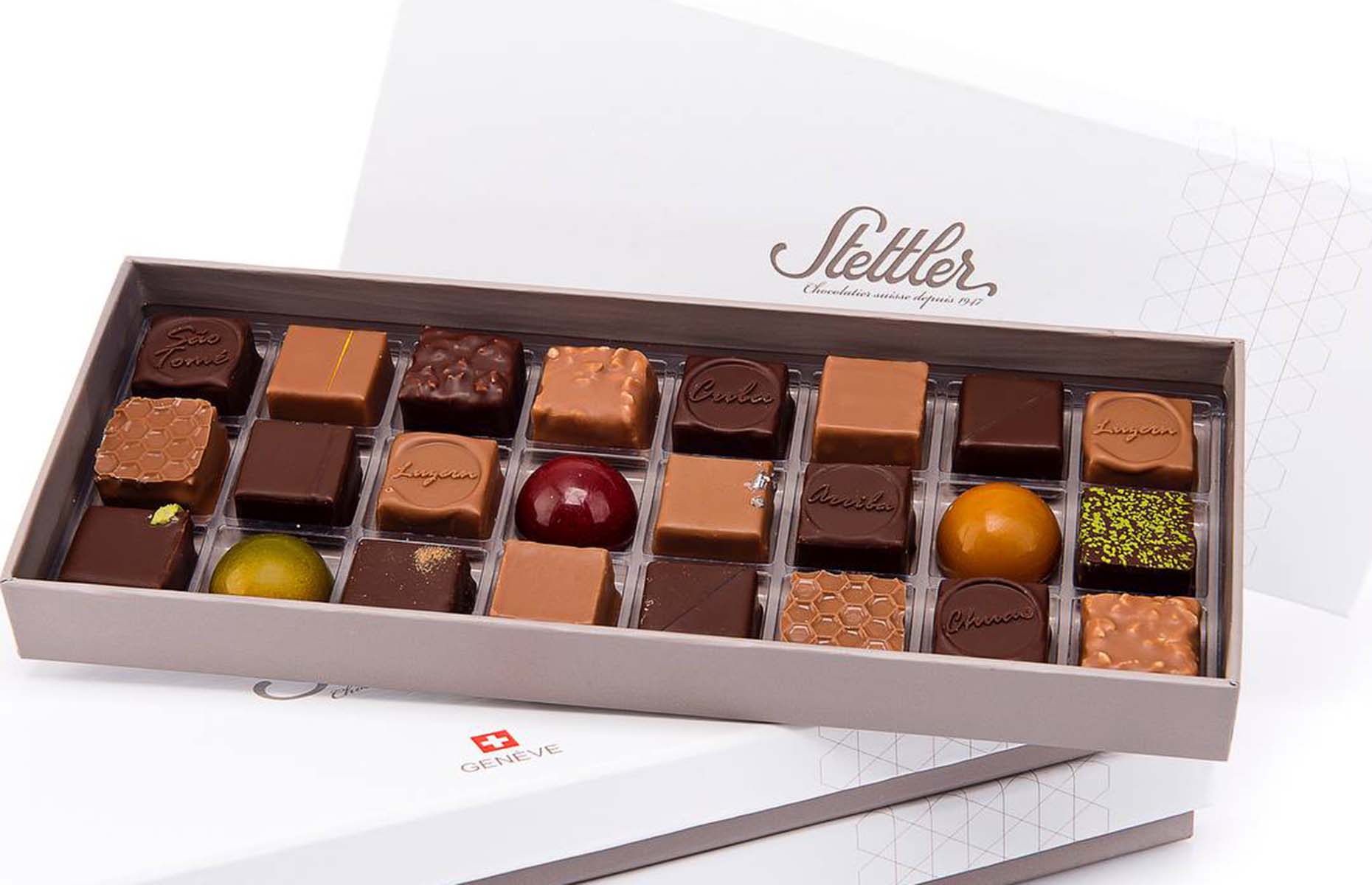 Stettler & Castrischer/Facebook
Head back to one of the squares at the foot of Geneva's Old Town, Place de Longemalle, where Zeller Chocolatiers has been going for more than 60 years and is popular with visitors for its chocolate bars. Your tasting bag features some truly exciting delights, like the chocolate-covered confit orange slice and the shop's signature pavés de Genève.
Made according to a recipe developed by founder Monsieur Zeller, the chocolate squares incorporate cocoa butter and melt in your mouth instantly.
Head to Geneva's Choco Pass website for more information.
Lead image courtesy of Kaptura/GenèveTourisme
Be the first to comment
Do you want to comment on this article? You need to be signed in for this feature