6 reasons to visit Richmond, Yorkshire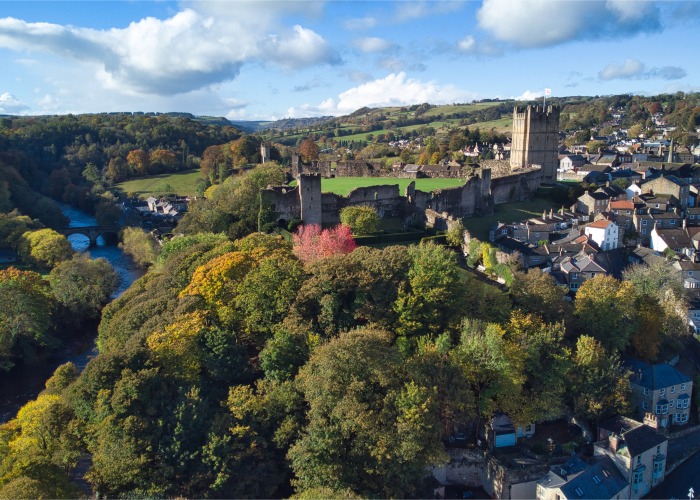 Castles, cosy pubs and walks galore: there's plenty to love about the pretty market town of Richmond in the Yorkshire Dales.
Richmond sits on the edge of the evergreen Yorkshire Dales and is the main tourist centre for exploring the Yorkshire Dales National Park and its multitude of soul-reviving countryside hikes. This terracotta-toned market town doesn't get as much press as its Dales counterparts though, but it's got everything you need for a quintessential English countryside escape.
Its location, on a rocky promontory that overlooks the River Swale, affords magnificent views of the Dales. The town grew around one of the greatest Norman fortresses in Britain – Richmond Castle, only the keep of which now survives. Behind the castle lies a large marketplace (originally the outer bailey of the castle) surrounded by cobbled streets and ancient stone-built cottages. The town itself has one of the oldest Georgian theatres still in operation and a historical 15th-century Friary Tower and Gardens. Here are six reasons to visit.
1. For unearthing rich history 
A must-visit is Richmond Castle with its incredible Swaledale vistas: the castle is set above the cliffs atop a hill with sweeping views of the Yorkshire Dales all around. The name Richmond originates from Norman-French, meaning 'strong hill', and it's one of the oldest Norman castles in England. The Normans commenced work on the fortifications in 1071 and the town gradually grew around it. 

Today, Richmond Castle houses a permanent interactive exhibition that details its history and that of the town. There is a conscientious objectors exhibition too, dedicated to the Northern Non-Combatant Corp. This was a military unit composed of men who refused to fight in the First World War on grounds of conscience and were held in cells in the castle. In 1916, 16 of them were sent to France where they were tried for refusing to obey orders. 

The Cockpit Garden is located just outside the castle on an acre of terraced land. It was created in 2000 by architect Neil Swanson, who said of the project: "I wanted visitors to walk around the garden, seeing the topiary terrace, experiencing the gradual softening of the castle landscape, until they return, passing once again the same terrace, but perhaps seeing it differently, and sensing something of the unseen, human struggle which took place there."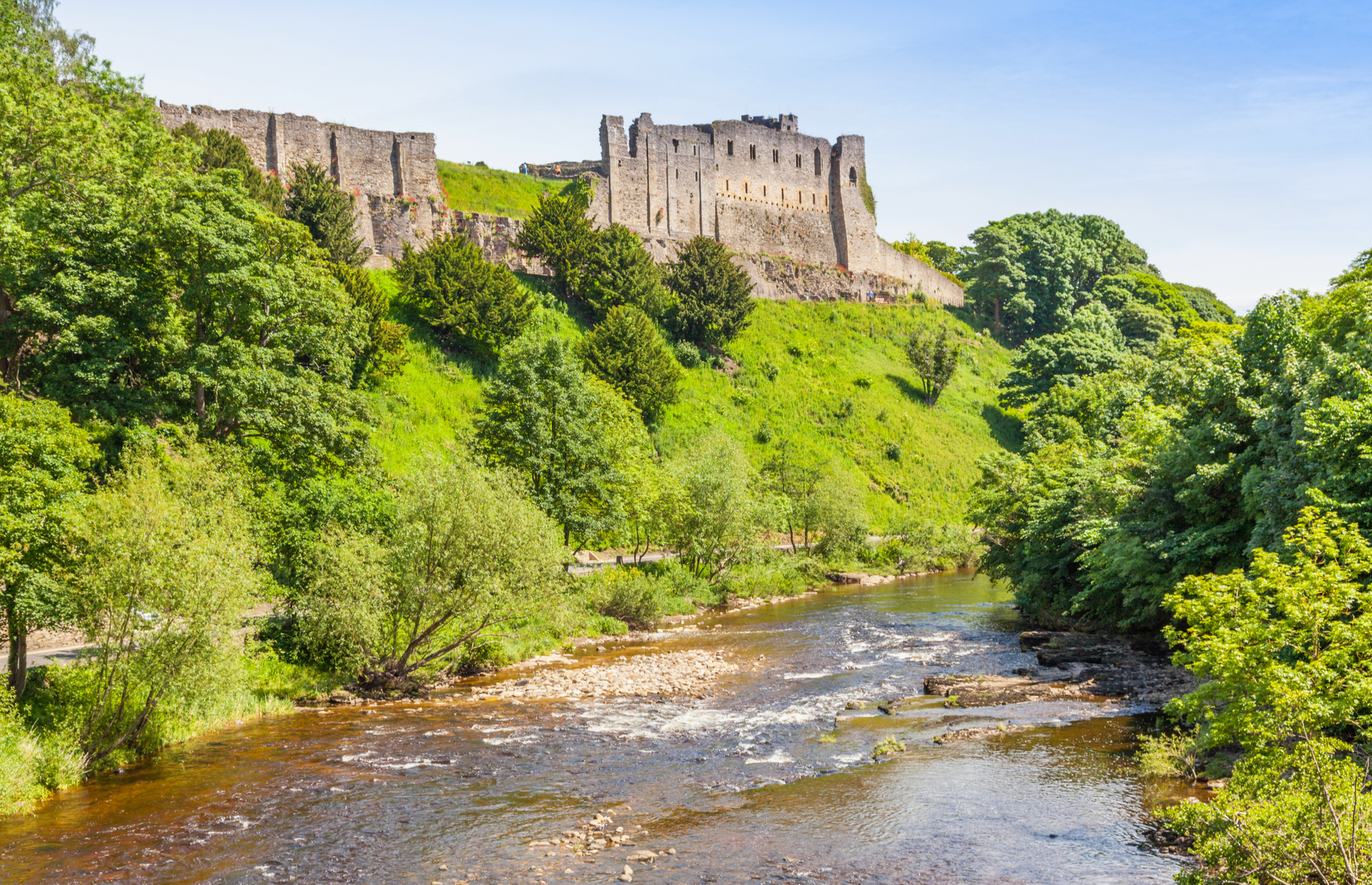 David Steele/Shutterstock
2. For beautiful countryside walks
There are a plethora of walking guides that will take you on trails around the town to see its most important sites and other routes into the surrounding Dales. The Richmond Walking and Book Festival takes place every September (it's on from 17-25 September this year) and is a great time to be in town. It's a week-long celebration of the Dales and literature with three main walks each day that have a literary, artistic or historical theme.
Richmond Falls are a series of cascading waterfalls on the River Swale, close to the centre of Richmond. Amble along the River Swale to get to the ruins of 12th-century Easby Abbey for a short three-and-a-half-mile (5.6km) round-trip walk, or extend it towards Brompton Lakes for a slightly longer walk of around seven miles (11km). There's also the pretty Richmond River Swale Circular route that takes you on a loop to Hudswell and back, which is four-and-a-half-miles long (7km).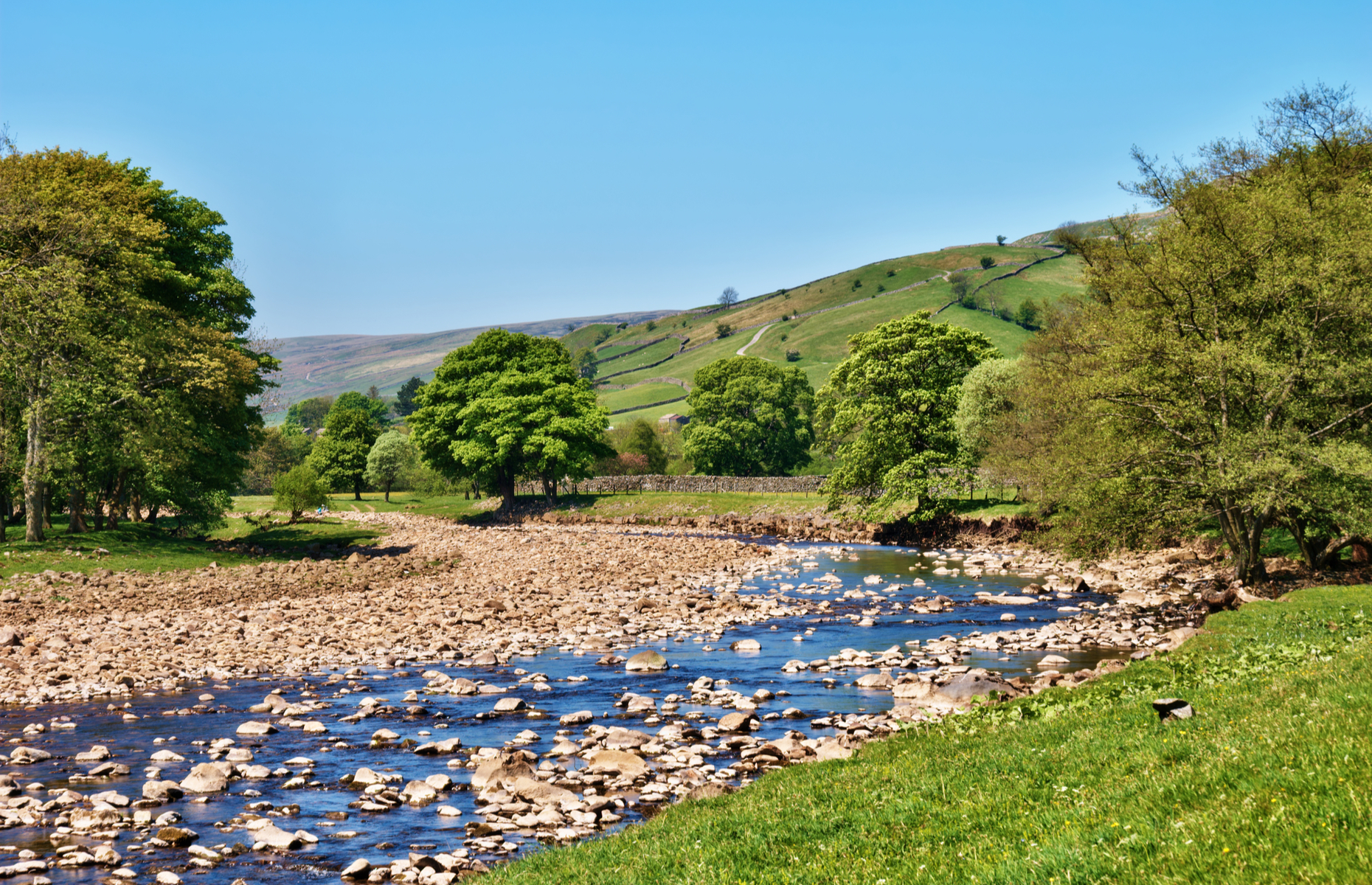 Kevin Eaves/Shutterstock
3. For the local food markets
Richmond Market is one of the largest outdoor markets in England. Originally commissioned by the Earl of Richmond in 1093, it's a lively and colourful spot. Check out the Saturday market on the cobbled Market Place when it's in full swing – you'll find everything from artisan local cheeses to smoked kippers. The covered Market Hall is open seven days a week.

Cheese, Gromit? Hawes in Wensleydale is well known for its farmers' auction mart, but its Tuesday food market is excellent too. No trip to this part of Yorkshire is complete without a trip to the nearby Wensleydale Creamery (where you can pick up assorted Wallace and Gromit-themed cheese gifts, along with the standard cheeses and comestibles). It's also the gateway to the breathtaking Aysgarth Falls.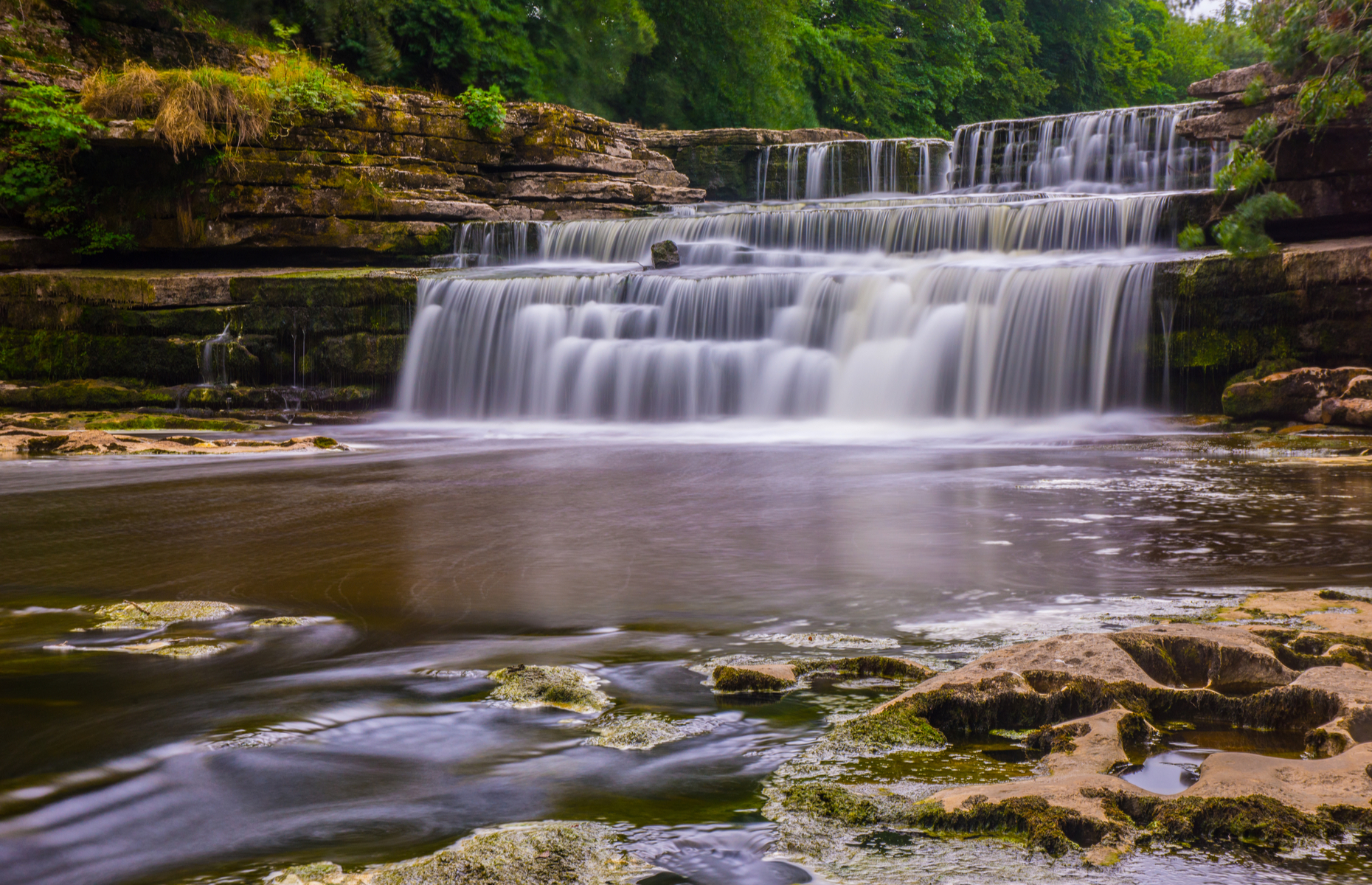 andybphotography/Shutterstock
4. For gastro pubs and breweries
Another nearby market town to visit is Masham (pronounced 'mass-am'). Its fine Georgian market square, traditional stores and pubs should definitely be on your radar. It has a rich brewing history too and is home to three local breweries including Theakston and Black Sheep Brewery, which can be visited on guided tours.

There are some stellar local gastro pubs in the area too. Try the Bay Horse, a gorgeous 15th-century coaching inn with garden located just a 15-minute drive away from Richmond in nearby Hurworth, or the the Wensleydale Heifer. This family-run establishment (with rooms) offers delicious fare in West Witton, a 20-minute drive away. 
5. For kooky family attractions
If you're with the kid crew, the Forbidden Corner is a 25-minute drive outside of Richmond. This kooky maze should be top of the list for families – it's a "labyrinth of tunnels, chambers, follies and surprises", or, essentially, a fun palace. Every nook and cranny of this place is stuffed with oddities. It was built on a four-acre garden in Tupgill Park as a private folly and is now a popular tourist attraction for children in North Yorkshire.
6. For cosy inns and gorgeous cottages
There are some spectacular places to stay on the outskirts of Richmond, including the lovely sustainability-focused Middleton Lodge set in 17th-century parkland. If you want to be based in Richmond itself, the Fleece Hotel is a great option. Something of a local landmark, the turreted, red-brick neo-Gothic building opened its doors in 1897. Located right in the centre of the town, it has been beautifully restored, retaining lots of its original period features such as the vintage radiators that line the corridors. 

For a larger group or family stay, Gorgeous Cottages has a range of cosy and charismatic countryside escapes in Richmond itself and in nearby locations. Try Evergreen, a beautiful stone cottage right in Richmond's heart. It has two bedrooms, a spacious living area and terrace and easy access to walks. 

Just a 30-minute drive away you'll discover Swinton Estate which includes a luxury hotel, cookery school and spa. For a treat, stay at The Loft in Swinton Bivouac – it's a gorgeous apartment sleeping six in the farmhouse itself. Part of the 20,000 acre estate, Swinton Bivouac is suited to more adventurous travellers with its sweet meadow yurts and cool tree lodges.
Getting there
For more information on visiting Richmond and its surrounds, visit to the Yorkshire Dales National Park website. LNER offers routes to Richmond from London (journey time of around three hours) and various cities throughout the country.
Main image: Phil Silverman/Shutterstock
Be the first to comment
Do you want to comment on this article? You need to be signed in for this feature