More than Mickey: Orlando beyond the theme parks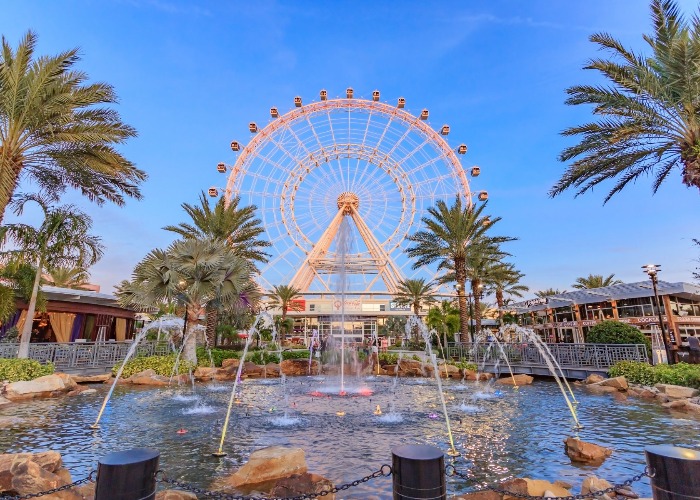 Thought Orlando, Florida was just about Disney and themed fun? Think again, because we've got a guide to the best things to do and see without a ride pass in sight.
1. Winter Park Boat Tours
Our favourite boat ride in the Orlando area isn't a log flume or water coaster, but something much more sedate – a leisurely float across Winter Park's Lake Osceola and three of its nearby lakes, connected by a series of narrow manmade canals.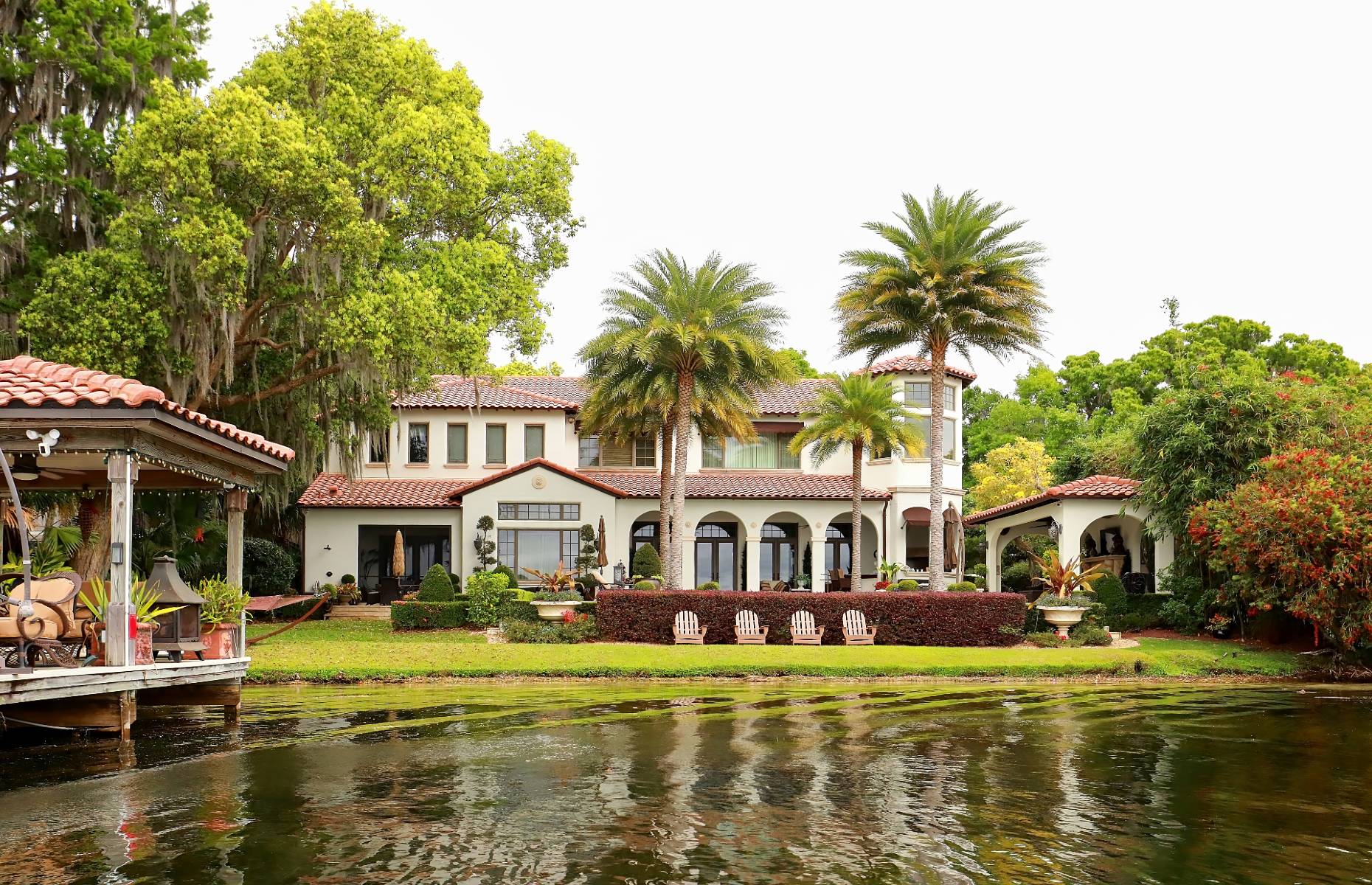 Jillian Cain Photography/Shutterstock
Winter Park is just a 25-minute drive from Orlando's International Drive, and the tours are a brilliant opportunity to see how the other half live – the lakeshores are lined with beautiful estates and mansions, including one once lived in by Tom Hanks.
You'll also see plenty of flora and fauna, including cranes, sub-tropical flowers and hopefully an alligator or two.
2. Quantum Leap Winery
Yes, there really is a winery in Orlando. It's called the Quantum Leap Winery and it markets itself as the only sustainable winery in the state.
Although it's fair to say there's not exactly a lot of competition, it's still worthy of a spot on your hit-list – the free guided tours offer a brilliant insight into one of Orlando's most sustainable businesses, and you'll learn how the wine is finished, blended and bottled using grapes from all over the world.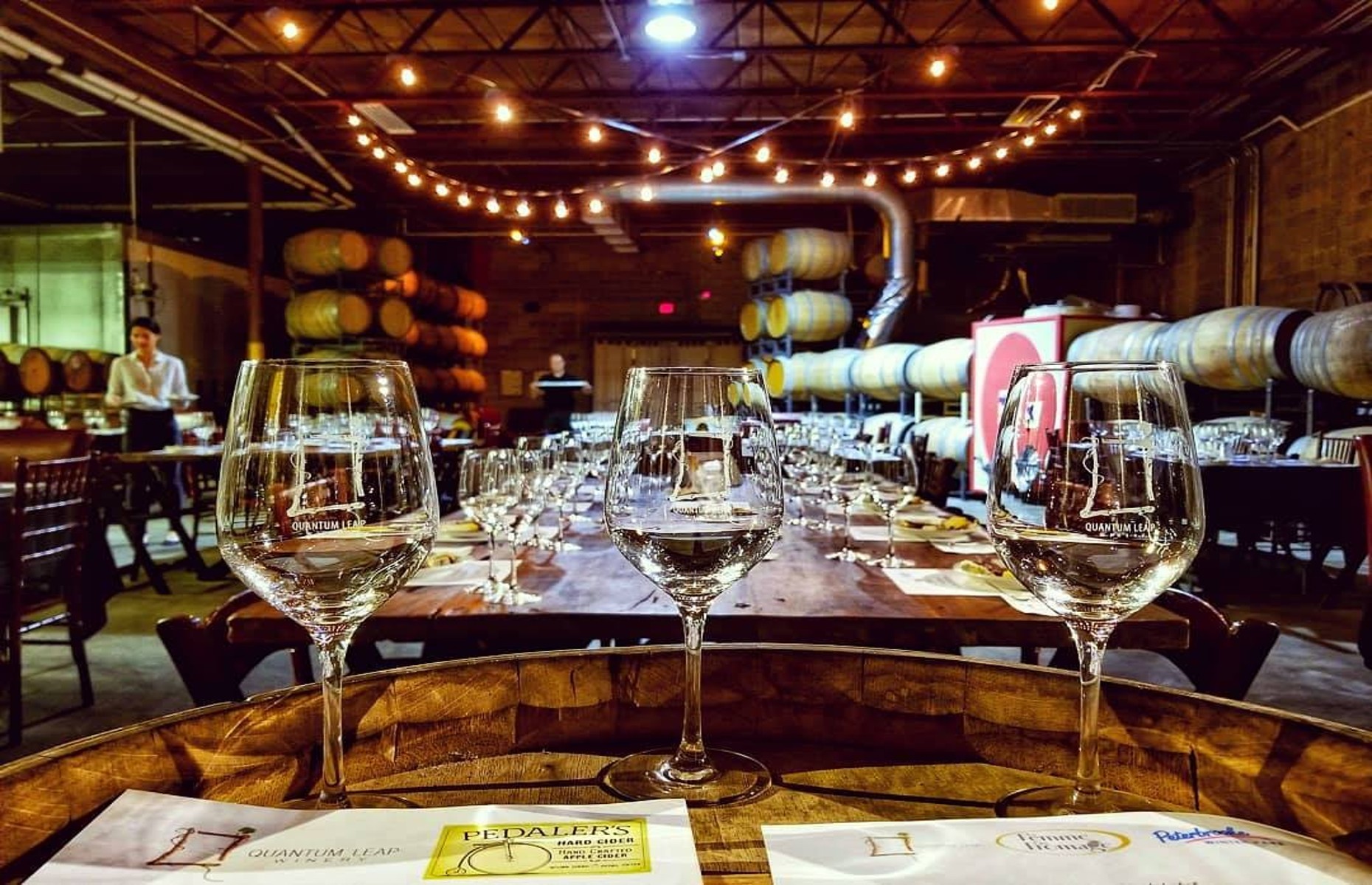 Quantum Leap Winery/Facebook
Don't miss the chance to sample some of Quantum Leap's wines in the beautiful tasting room – the gorgeous artwork, all of which has been produced by local artists – is available to purchase.
READ MORE: Here are 50 reasons why Florida is unmissable
3. The Milk District
Foodies should make a beeline for this colourful downtown Orlando neighbourhood, which is where you'll find some of the city's best restaurants, whether it's MX Taco for delicious Mexican cuisine or Se7enbites, where owner Trina Gregory-Propst serves up delicious comfort food (we recommend the Colonel Marmalade in the Dining Room with a Knife – a fluffy biscuit with buttermilk fried chicken smothered in sausage gravy and topped with an egg, marmalade and Cheddar-chive grits,).
The neighbourhood's newest opening is the Milkhouse – a food hall filled with concessions of Orlando's best food and drink outlets, including a miniature version of the city's legendary Ravenous Pig Brewing Co.
READ MORE: Florida's most beautiful small towns and cities
4. Church Street area
A bar and restaurant-lined street in downtown Orlando, Church Street is where you'll find Orlando's beautiful old railroad depot – a reminder that the city existed long before Disney and Universal arrived on the scene.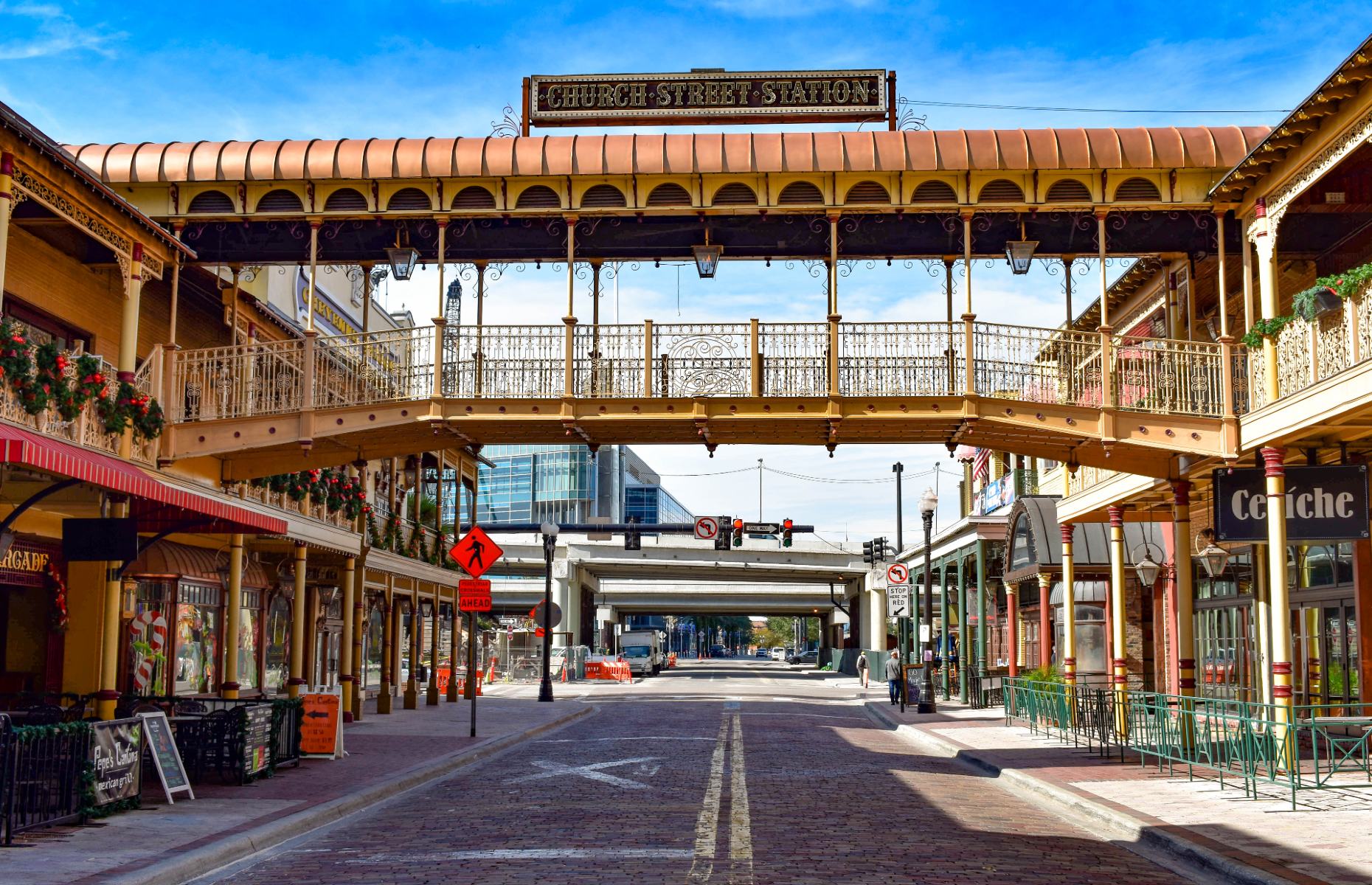 VIAVAL TOURS/Shutterstock
The best time to visit the Church Street area is before (or after, depending on the result) an Orlando Magic game – the NBA basketball team's stadium is West Church Street's Amway Center.
Our favourite venues include One80 Skytop Lounge for brilliant city views, and Kres Chophouse – a steakhouse with a Mediterranean twist. You'll find both on West Church Street.
5. Orlando Slingshot and Orlando Free Fall
Admittedly not a great option for anyone with a fear of heights, Orlando Slingshot at ICON Park is set to open in December 2021, and it's just a short hop from both downtown Orlando and the themed fun on International Drive.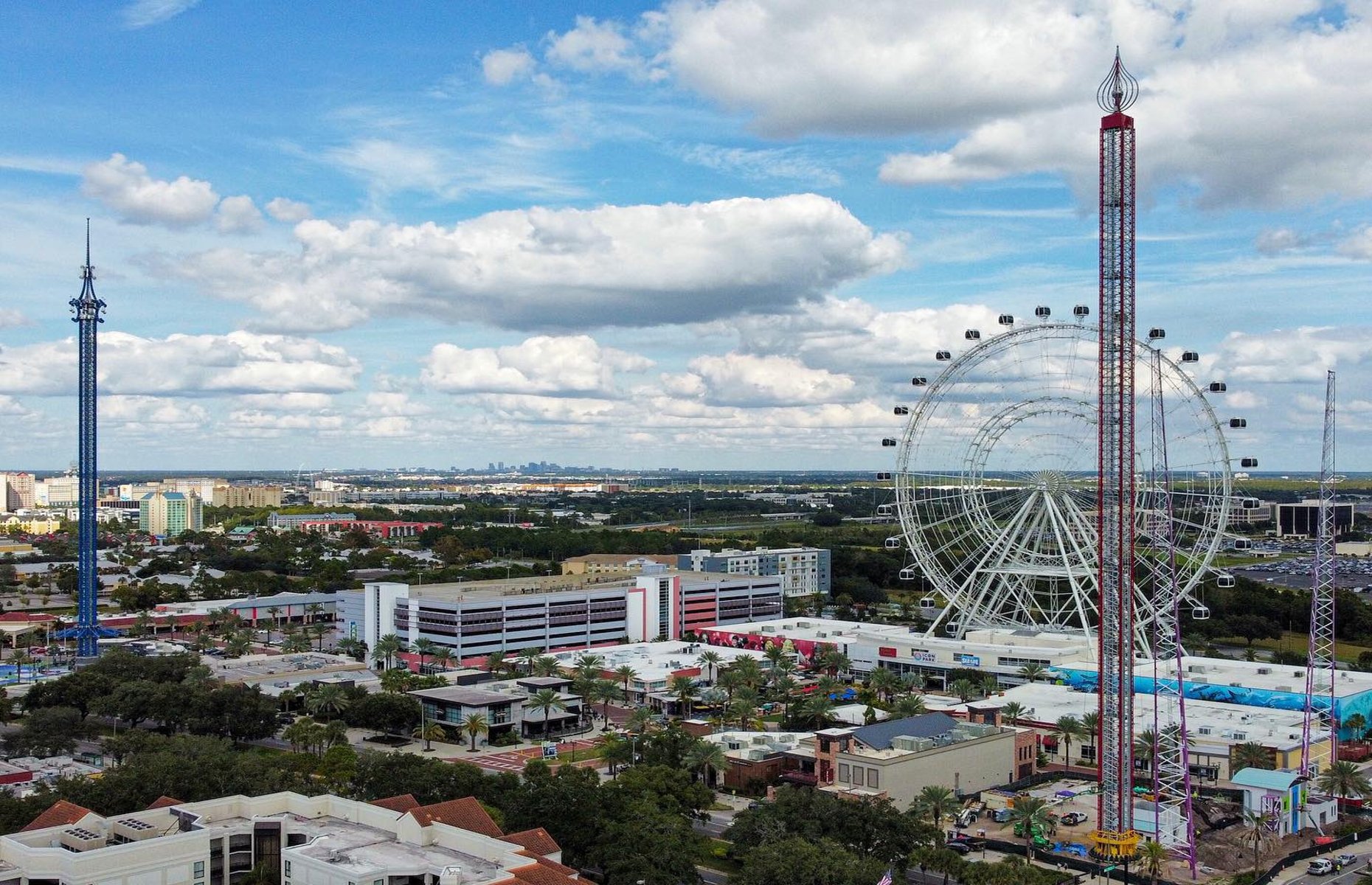 Orlando Slingshot/Facebook
Riders are catapulted out of a mock volcano, shooting 450-feet (137m) into the air at speeds of up to 100mph. Not quite satisfied your need for speed? Brave the adjacent 400-foot-tall (122m) Orlando Free Fall, which will also open in December, becoming the world's tallest freestanding drop tower.
Adrenaline seekers will rise slowly to the top before plummeting 394 feet (120m) at 75mph. Oh, and to ramp up the fear factor, seats tilt forward 30 degrees before falling.
READ MORE: Explore the Florida Keys with our indepth guide
6. Dezerland Park
Florida's largest indoor attraction, Dezerland Park has glow-in-the-dark minigolf, go-karts and a cinema, but the star of the show is the Auto Museum, which has one of the world's largest collections of vehicles.
There are entire sections dedicated to different countries along with more weird and wonderful genres, including a Batcave filled with vehicles from the Batman movies (our favourite exhibit is the Batboat) and sections dedicated to motorised bicycles, micro vehicles and James Bond cars.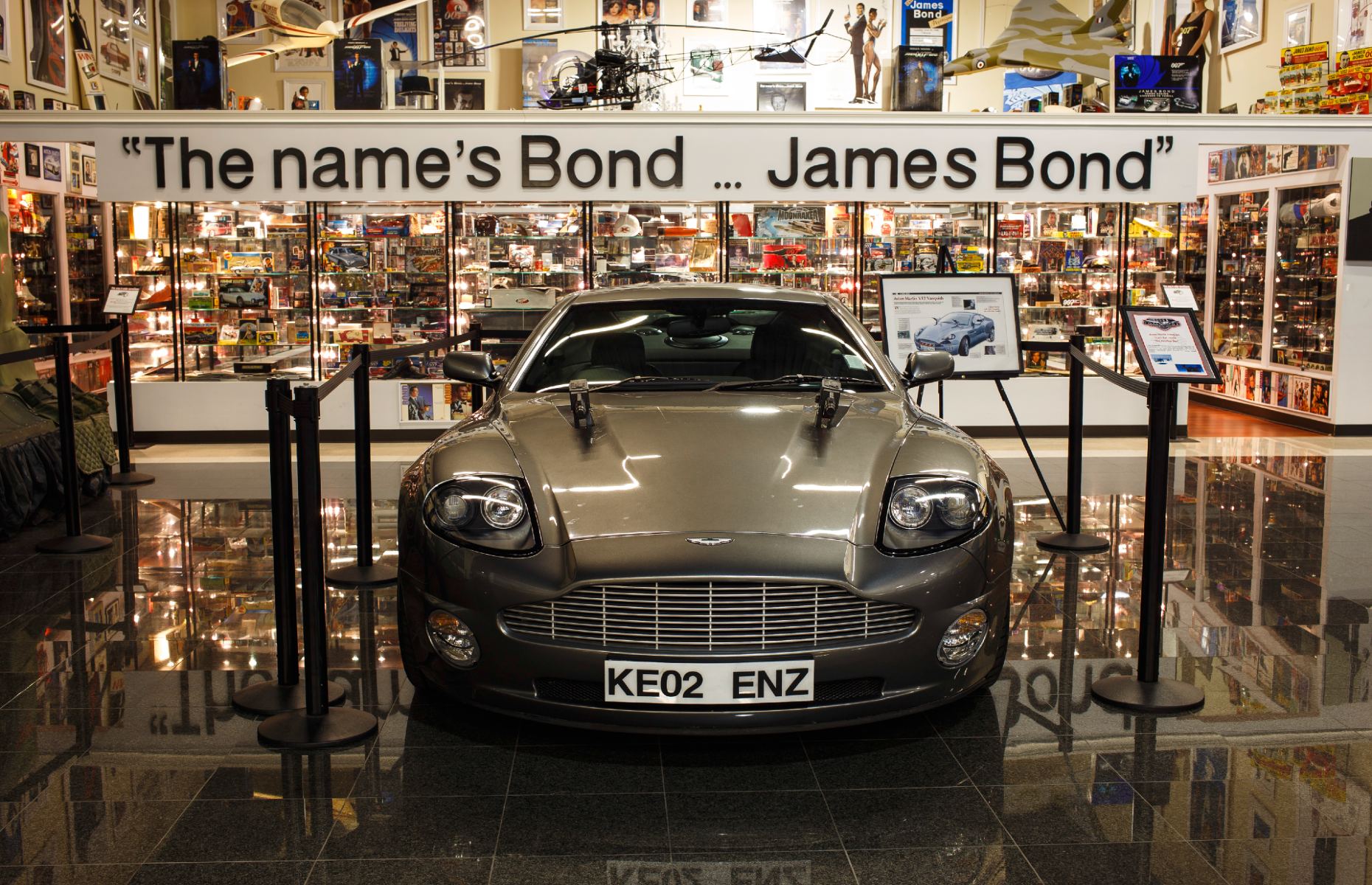 Dezerland Bond Exhibition
Feeling flush? There's a large selection of classic cars for sale, ranging from Ford Mustangs and Cadillac limousines to rare Vespas and a Chrysler limo covered entirely in stars and stripes. Suddenly your hire car looks rather boring…
READ MORE: These are America's strangest museums
7. Museum of Illusions
ICON Park's Museum of Illusions is a huge hit with Instagrammers but it's also a whole lot of fun for everyone else too. The 50 exhibits all have one thing in common – they're optical illusions designed to mess with your mind, while providing some pretty good material for your Insta, too.
Without giving too much away, the exhibits which shouldn't be missed include the gravity-defying Reverse Room and the Ames Room, in which you'll morph into a supersized version of yourself.
Museum of Illusions
8. Drawn to Life by Cirque du Soleil
Full disclosure – this next attraction is in Disney Springs, a retail, leisure and dining complex close to Disney's parks, but we're squeezing it in on the premise that the area is admission-free and there's not a roller coaster in sight.
Its newest attraction is Drawn to Life, a fantastic Cirque du Soleil show which delves into the world of Disney animation.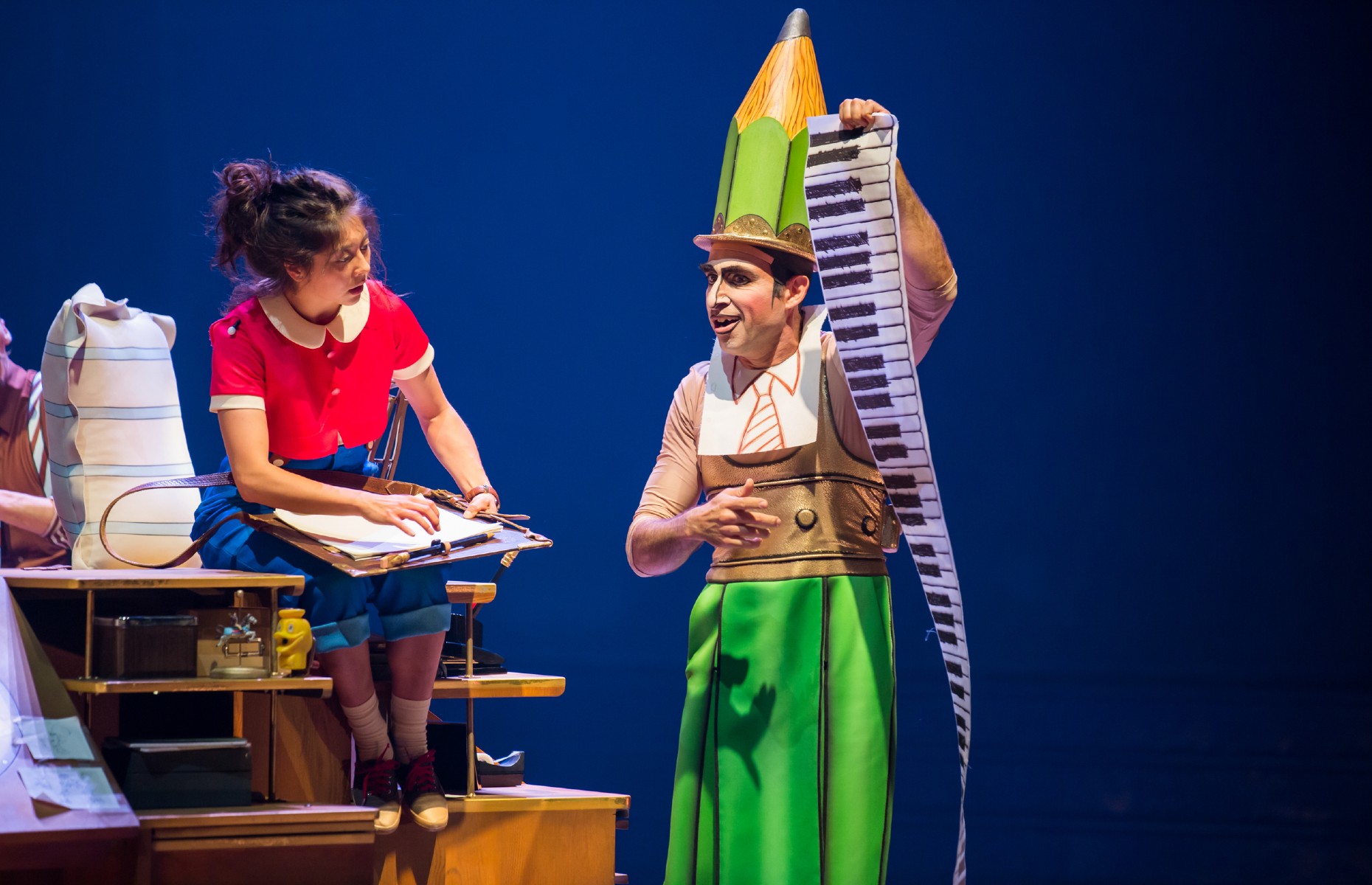 Drawn to Life
It's the first collaboration between Cirque du Soleil and Disney, but don't make the mistake of thinking this is a kids-only affair – the cast includes stilt walkers, trapeze artists and some fantastic rhythmic gymnasts from Japan, and the storytelling element provides a wonderful insight into the history of Disney animation, with nods to a range of Disney productions, including The Old Mill, an animated short produced by Disney in 1937.
9. Universal CityWalk
People often dash through CityWalk, a retail and dining area owned by Universal Studios, en route to the park itself. But do so and you'll be missing out on some of Orlando's best restaurants and bars, whether it's Cowfish Sushi Burger Bar, home of the legendary, gut-busting Burgushi (sounds weird but it works, trust us) or the NBC Sports Grill & Brew, where you'll find 100 enormous television screens and 100 different beers.
10. Steinmetz Hall
You'll have to wait a little while for this one (it opens in January) but we promise it will be worth it. The Steinmetz Hall is a ridiculously hi-tech acoustical theatre housed in the Dr Philips Center for Performing Arts in downtown Orlando.
Matthew Kaiser 7/Shutterstock
The team behind it hope to bag an N1 sound rating, which basically means it will be so quiet that if you were to sit in it alone, you'd hear your own heartbeat. Which may or may not appeal, but that's beside the point.
The venue, which floats inside a seal which eliminates external vibrations and noise, will hold an opening event followed by two weeks of performances – including shows by Jennifer Hudson, the Royal Ballet and the Royal Philharmonic Orchestra – designed to showcase its acoustic perfection.
Lead image: NavinTar/Shutterstock
Be the first to comment
Do you want to comment on this article? You need to be signed in for this feature