Wildlife photography: how to take perfect shots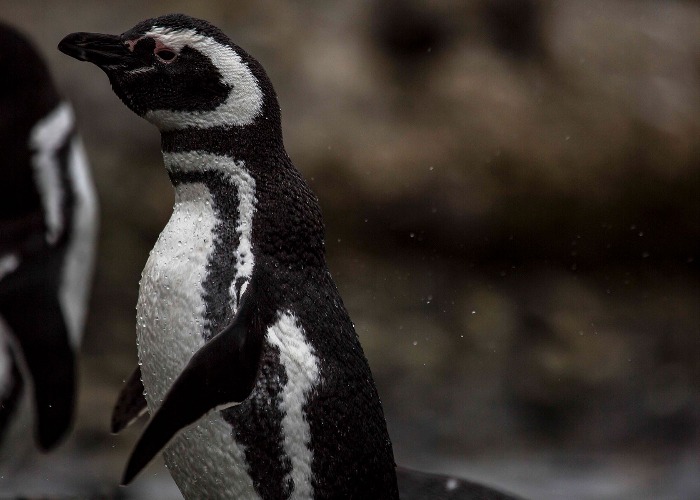 Whether you're on the trip of a lifetime or closer to home, photographer and author Nori Jemil shares her tips on how to take the best wildlife images.
While we're all understandably in thrall to the idea of seeing apex predators in the wild, it's worth knowing that most professional wildlife photographers spend much of their time revisiting old haunts, often close to home. As photographers we might be tempted to tick off a list of the 'big five', almost as something to be bagged like trophies, yet it's the creatures on our doorstep, from sea life to urban birds, that can make for interesting, and certainly more sustainable subjects – and help us to hone our skills in readiness for those once-in-a-lifetime trips. Here are my seven top pieces of advice to help you nail the perfect shot.
1. Know your subject
Photographing wildlife can be a hit and miss and there's nothing we can do to make an animal appear on request. Although it might seem that a large amount of luck needs to be on our side, success rates can be improved by regular trips or learning about a particular species and its environment – another good reason to learn your craft while photographing local wildlife.
Copyright Nori Jemil
But if you don't have the time or patience to do the necessary research, then hiring a local specialist or photographer to guide you is perhaps an even better option. You'll be more likely to locate an animal, keep both yourself and it safe from harm and learn enough to anticipate some of its behaviour to capture a great shot.
2. Treat animals with respect
If you want to get up close and personal, be it with a forest toucan or a squirrel in your backyard, remember to treat the animal with respect. You wouldn't fire a flashgun at close range in a person's eyes, so turn off any flash as well as focus beeps or unnecessary camera noises. Using burst mode might help you capture a range of movement and get at least one 'perfect' shot, but if you're too close to your subject, the loud shutter slap is also going to frighten anything timid away.
Copyright Nori Jemil
Change your angle and get low for an ant's-eye-view, giving smaller animals greater status, and try working at their eye level. Capturing an animal from a higher angle too, perhaps with them addressing the lens directly, can create a relationship with the viewer, and add an element of cuteness to the mix.
READ MORE: The winners of the 2021 Comedy Wildlife Photography Awards
3. Check your focus
Whether you want a creatively blurred background or for the environment to be sharp and in detail, it's important that you keep focused on the animal itself. For portraits and slow-moving creatures like often-static penguins or puffins, use the single focus, one-shot mode and aim to have the eyes as sharp as possible. After half-depressing the shutter-release button you can move the lens around to recompose the frame, just as you would if taking a portrait of a person.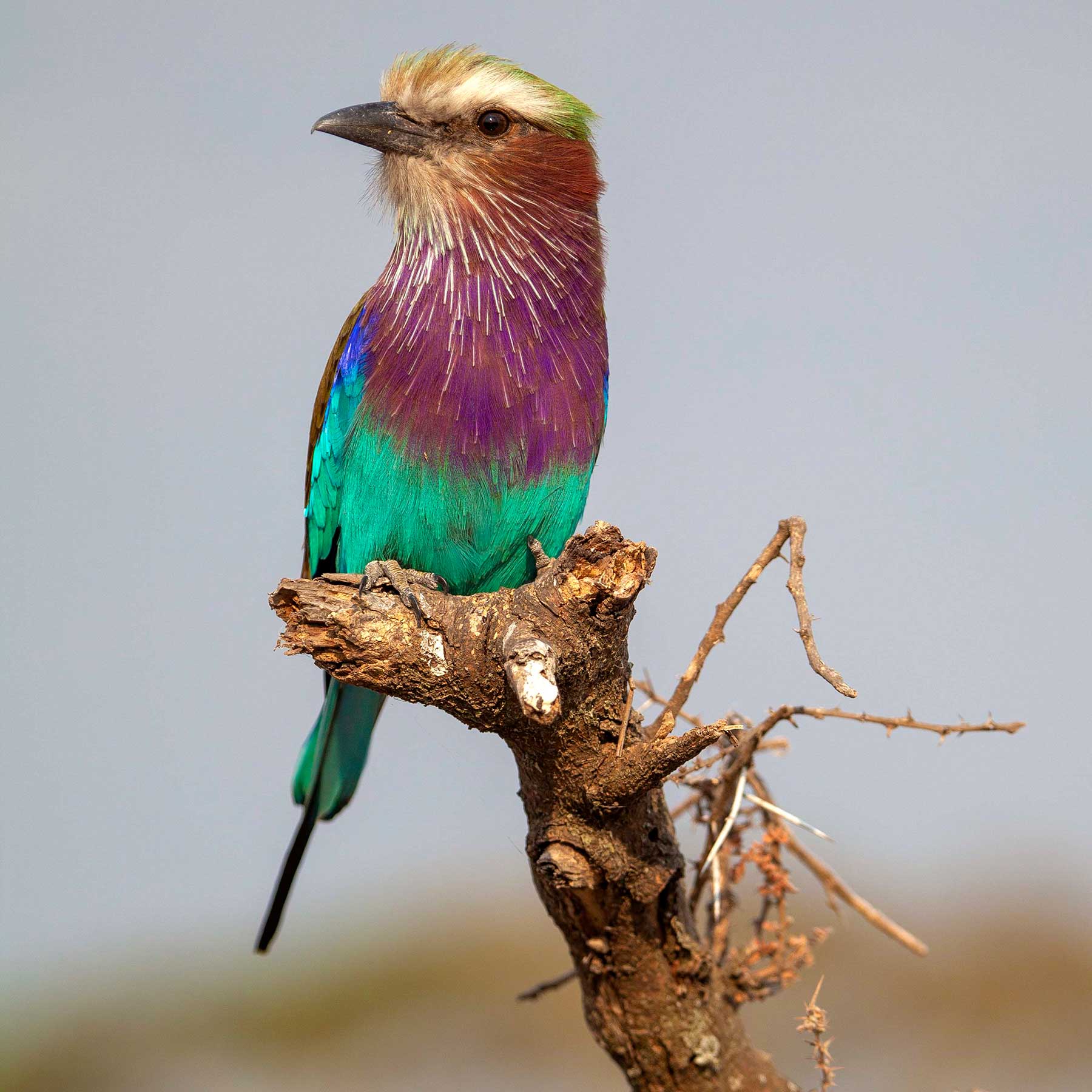 Copyright Nori Jemil
A single focus point also reduces the chances of accidently homing in on a tree or something next to your subject – especially helpful when there's distracting foliage or other creatures nearby. With smartphones you can simply tap the area you want in focus before snapping.
4. Follow the action
For fast-moving animals, it's a good idea to activate a camera's continuous autofocusing or AI tracking mode. This allows the tracking of movement and the camera does the work of refocusing while you keep the animal in frame. Prioritise the shutter with an increased ISO for sharp images, especially important if you're hand-holding a long telephoto lens.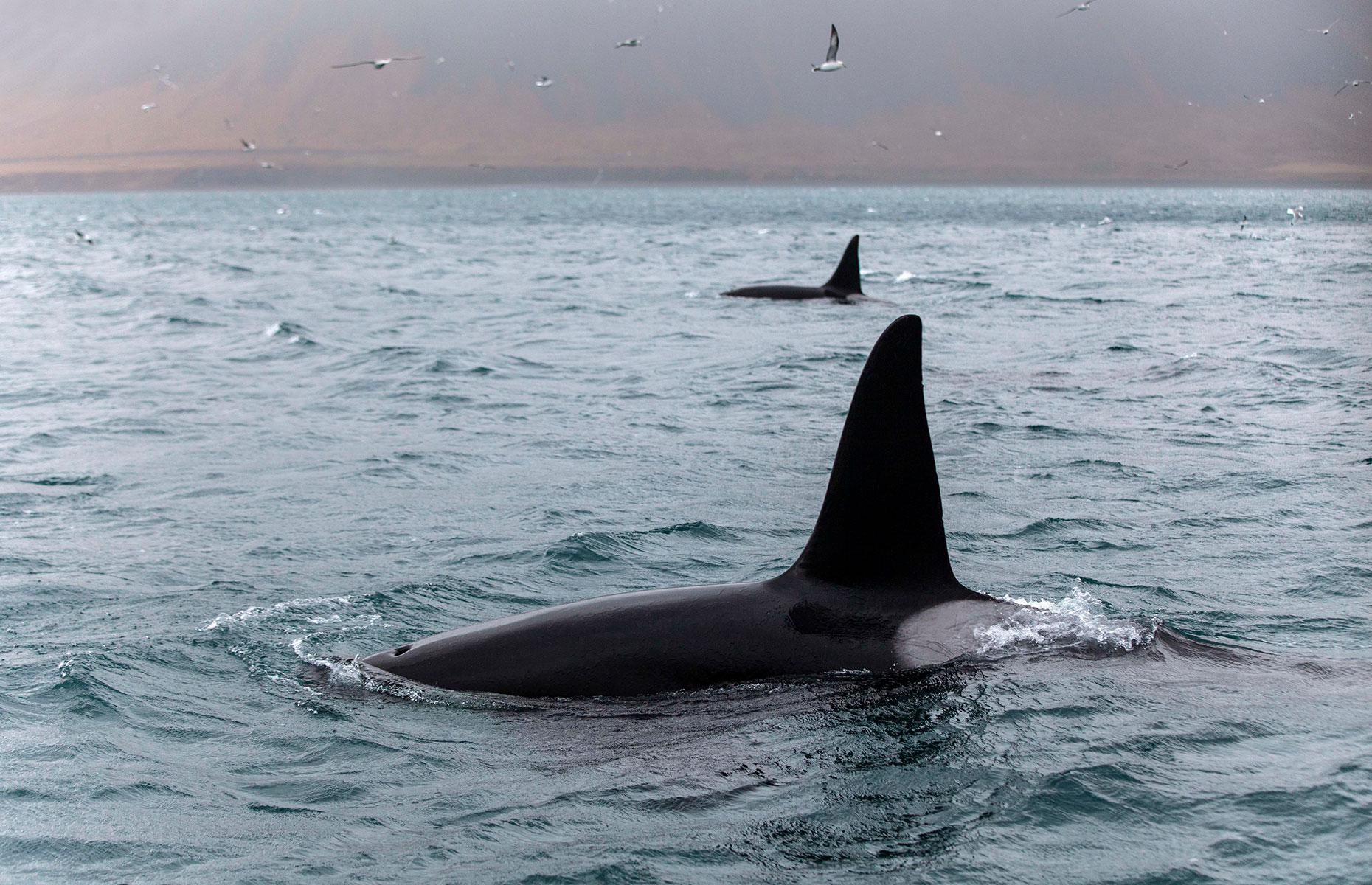 Copyright Nori Jemil
When humpbacks suddenly leap from the water, you're likely to be panning with them – and that kind of movement requires a steady hand, activation of any image stabilisation and a fast shutter. Many camera systems have wildlife and sports modes, but try to explore getting off auto programmes, practising with local moving objects, and increasing the shutter speed to see what different effects can be achieved.
5. Use light creatively
If photographing animals that are most active at dusk or dawn, you also benefit from being able to work in fabulous light, especially in countries like Africa and Australia where golden hour will reflect off red earth and ochre savannah. But with animals who are nocturnal or more active in the middle of the day, think about working with the light, shielding out bright skies with polarising or neutral density filters or using fast, specialist lenses and sensors in low-light situations.
Copyright Nori Jemil
Whatever the conditions, keep an eye out for breaks in the cloud, the direction of available light and any shadows being cast. Get in position and use backlighting to render animals in silhouette or ringed by a halo of light, for a creative way of representing a well-known species.
READ MORE: A guide to family safari holidays
6. Go big on details
With extreme close-ups or macro lenses that amplify features of a mini-beast not discernible to the human eye, it's the detail of wildlife that can provide an original way of seeing for the creative photographer. The underside of a feline paw or the eyelashes on a giraffe bring the animal closer to the viewer, even if shot on a telephoto lens at distance.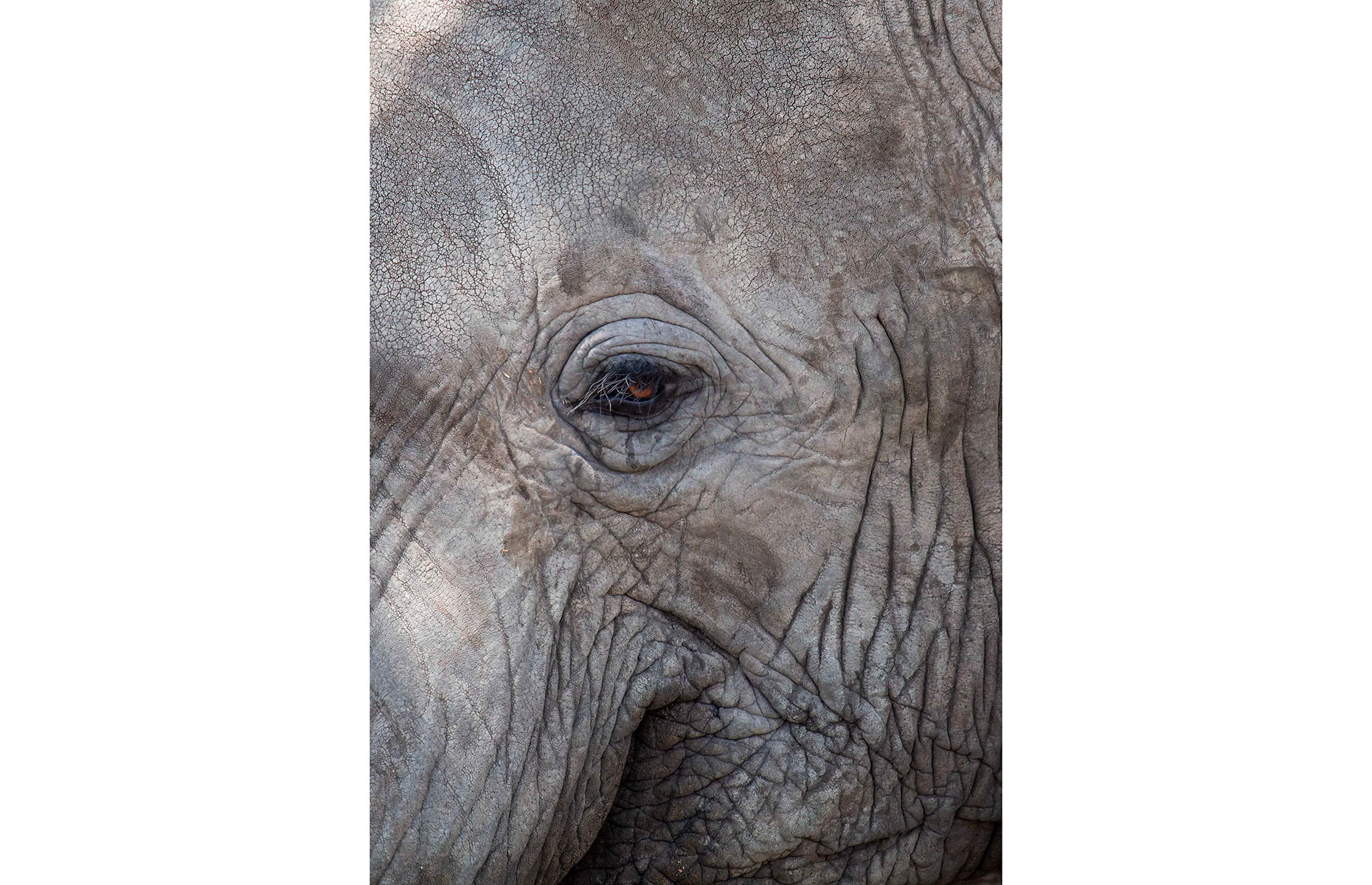 Copyright Nori Jemil
Similarly, feathers on birds or the scales and claws on a reptile help to delineate its character, much the same as unique detail does for humans. Look to capture something of each creature's identity by using foreground humour or by freezing leaps and facial expressions.
READ MORE: Breathtaking images from the Travel Photographer of the Year competition
7. Tell the wider story
While it's tempting to always crop in close and get a great animal portrait, zooming out and showing the habitat allows the viewer to see something of the context. And the beauty of photographing animals in their environment is that we don't need to get too close. If you don't have the luxury of a long and expensive lens, you can still capture the landscape in addition to the fauna, on any type of camera. When surveying large vistas like prairie or moorland, look around for different compositions and keep moving to recompose the shot.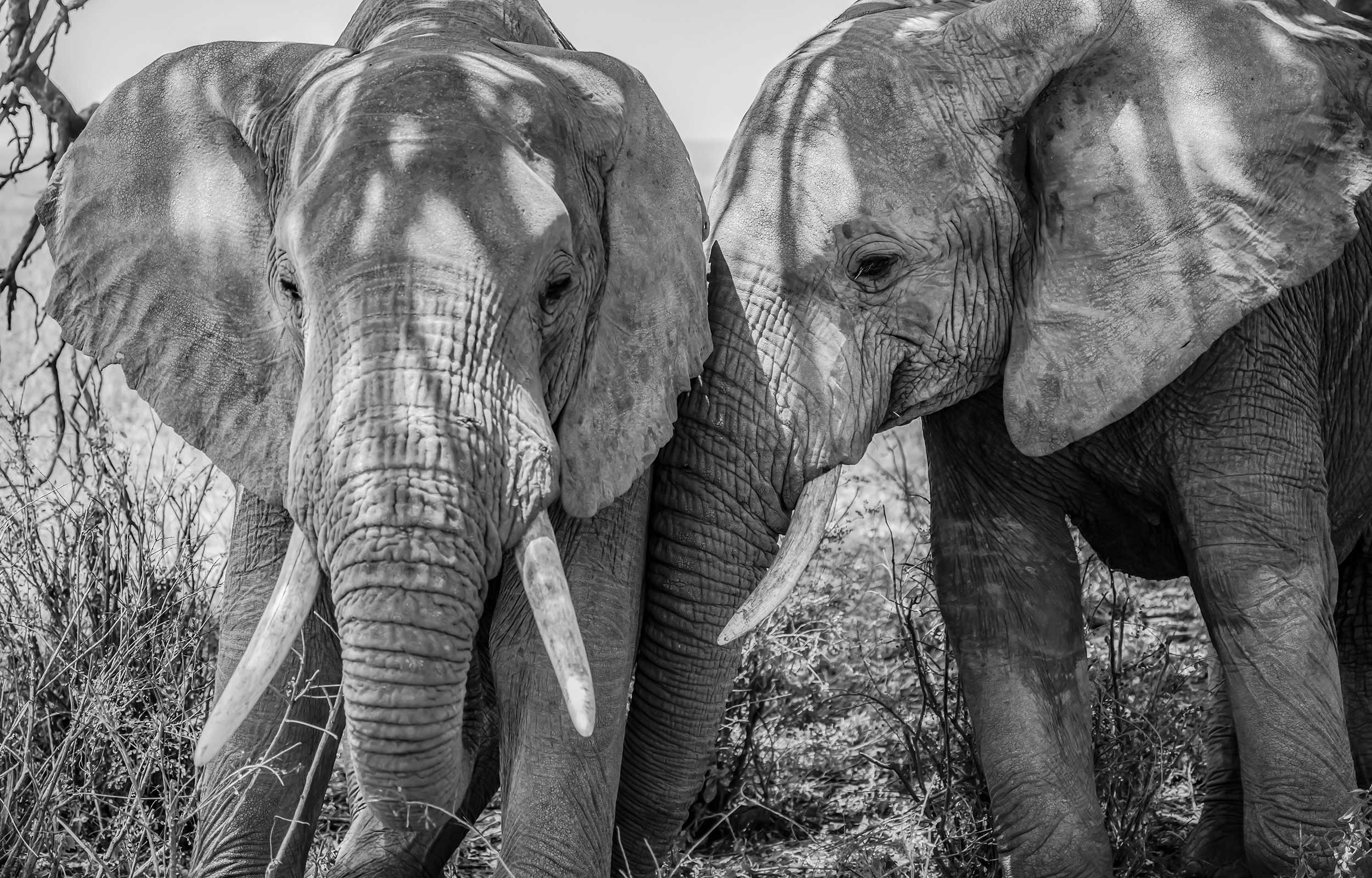 Copyright Nori Jemil
If you're interested in conservation, then showing the reality of animals and their habitat can be a powerful form of documentary, and perhaps move people to think more about the survival of species, as well as our planet's future. Wildlife photography is great fun but can also be a powerful force for good.
The Travel Photographer's Way: Practical steps to taking unforgettable travel photos by Nori Jemi, £18.99, is published by Bradt Guides and is available online and at all good bookshops now.
Main image: Copyright Nori Jemil
Be the first to comment
Do you want to comment on this article? You need to be signed in for this feature