48 hours in stunning St Albans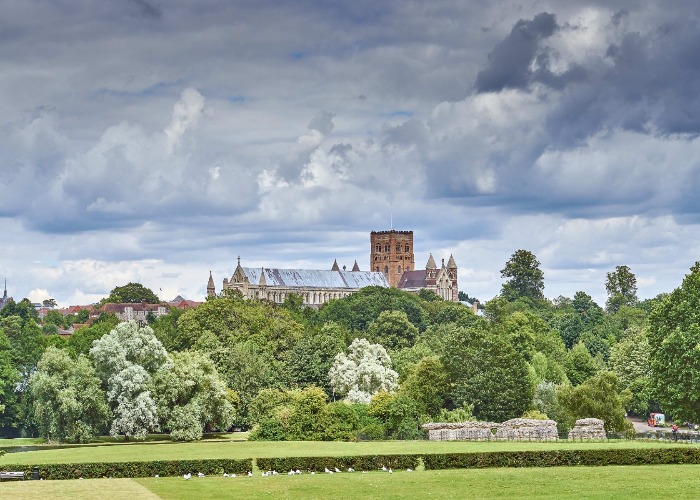 A city that combines Roman history with award-winning dining and heaps of British heritage, St Albans has loads to pack into a weekend break.
Yes, St Albans is one of the nicest places for London commuters to live. It's leafy (tick), it has a slew of restaurants and great shops (tick), and it's just 18 minutes by train from London St Pancras, (tick, tick, tick).
But among Hertfordshire's many lovely towns, this cathedral city, packed with striking Tudor buildings and medieval pubs, deserves a special mention as it's a fantastic place to spend a weekend.
Once home to one of Britain's largest Roman settlements and the first Christian martyr, St Albans overflows with history and has bags of character to boot. Here's how to see the best of the city in three days.
Friday
Check into: St Michael's Manor, a beautiful hotel set within five acres of country gardens. The building is thought to date back to the 16th century so is packed with historical charm. It's also a handy 10-minute walk into town.
Head to the cathedral: but allow yourself plenty of time to explore the layered history behind St Albans' crowning glory. Reconstructed throughout the ages, the cathedral may not be as visually impressive as Westminster (despite posing as the famed abbey in Netflix drama The Crown) but its history certainly is.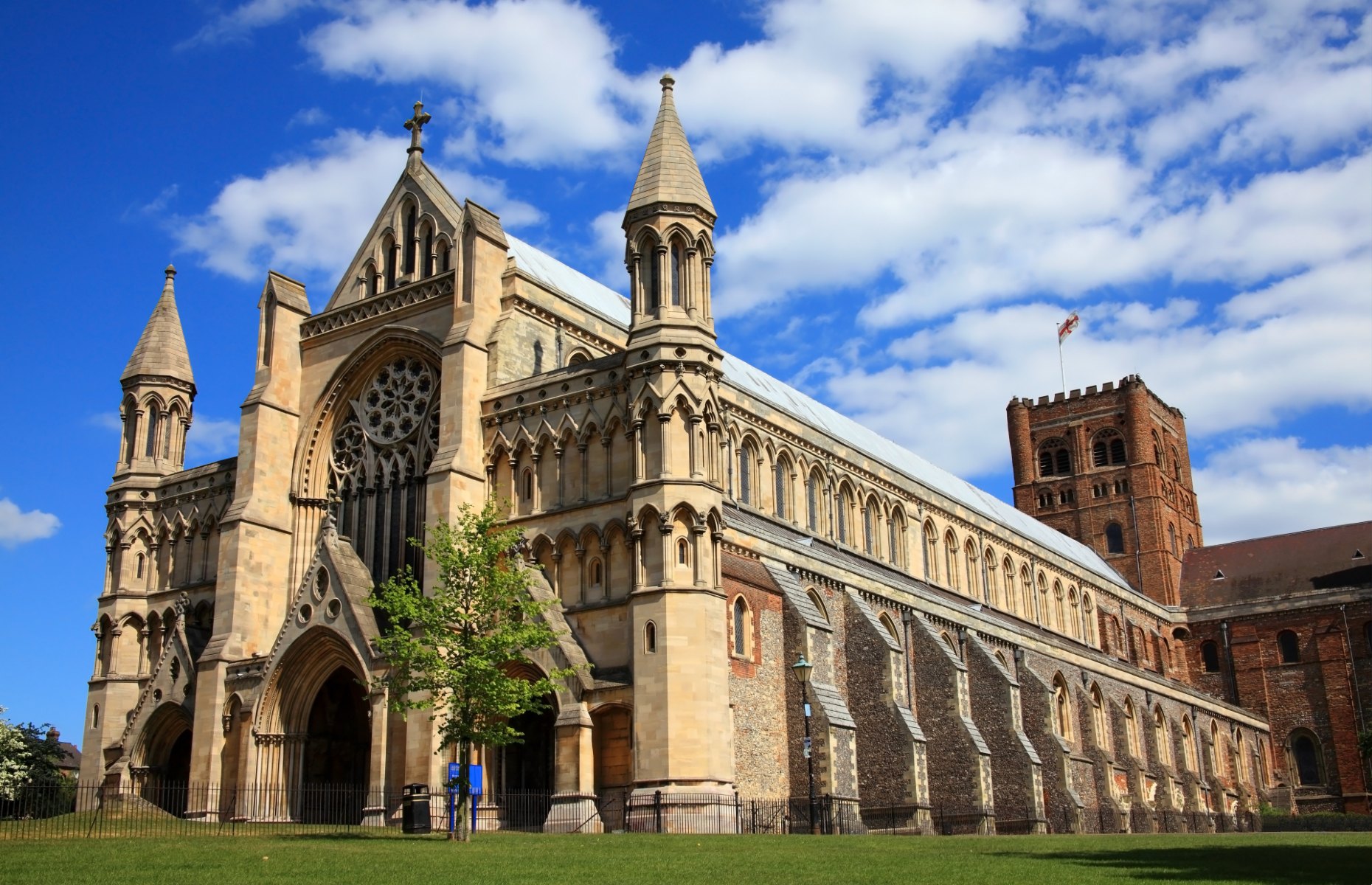 Tony Baggett/Shutterstock
Built on the site of a Benedictine monastery in the 11th century (using Roman bricks from the ruined settlement of Verulamium) the city's holy cathedral houses all sorts of treasures. Visit the Welcome Centre or take a free-guided tour (available on weekdays) to learn about the pedestal shrines of St Alban and St Amphilbalus and explore the 'lost medieval art' that was whitewashed over during the Dissolution of the Monasteries.
Get lunch at: Lussmanns, a trendy sustainable fish and grill restaurant which has several outposts across Hertfordshire. This one, right by the cathedral, overlooks the pretty Vintry Garden, named after the medieval vineyards once cultivated here.
Explore: the Vintry Garden and stop by the Verdun Tree, planted using a conker from one of the last trees standing following the Battle of Verdun in France in 1916. Head back to the High Street via the quirky Village Arcade where tables spill out from Abigail's Tea room and the smell of incense wafts from Olivia Rose Fair Trade.
Take a historical walking tour: and, if you're feeling energetic, climb the 93 steps of the city's Clock Tower – built between 1403 and 1412 and known for its rare medieval belfry. You'll be rewarded with panoramic views when you reach the top (Open weekends from 10.30am).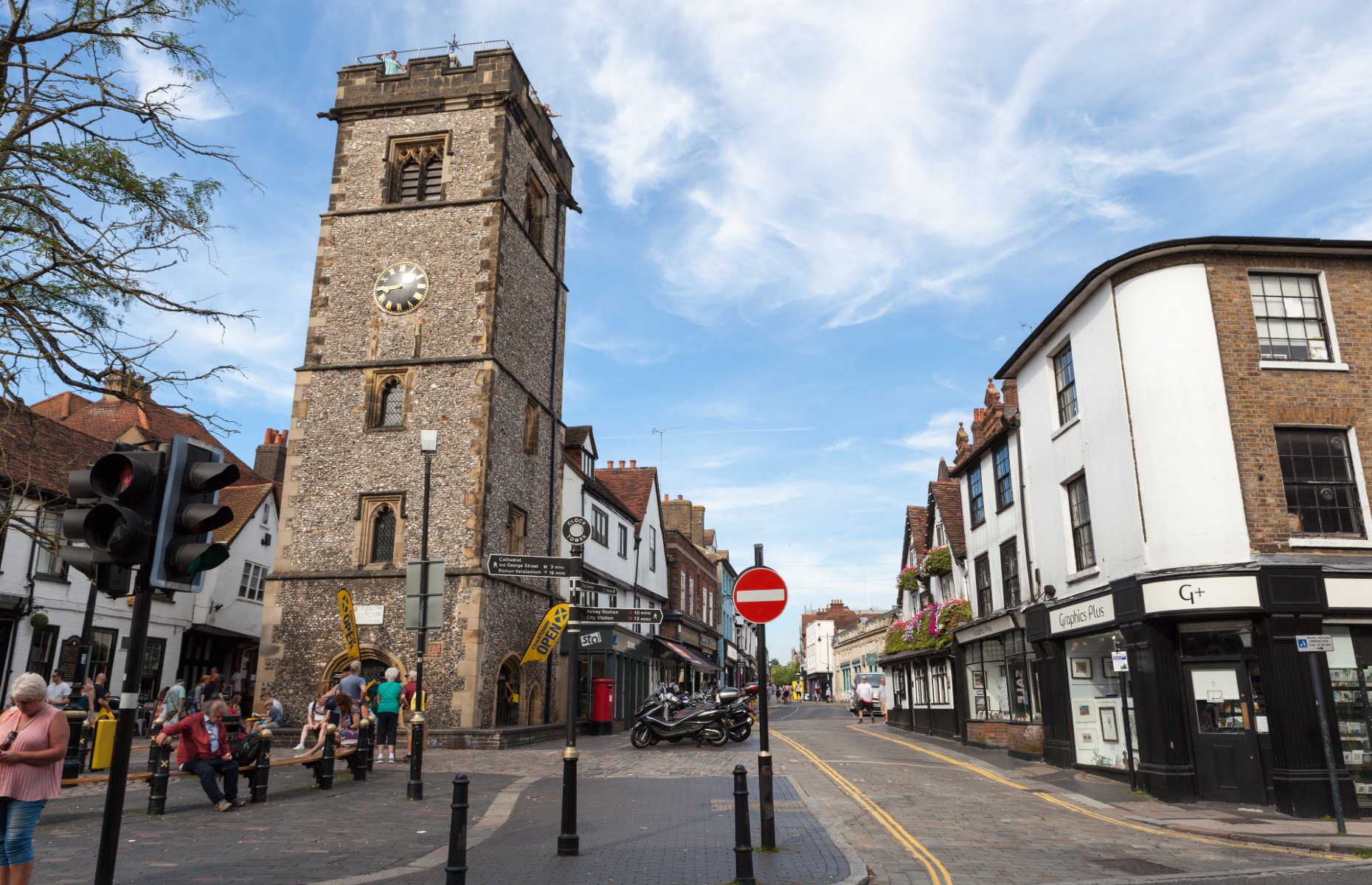 AC Manley/Shutterstock
Grab a sweet treat at: The Pudding Stop, St Albans' best-loved (and award-winning) pudding shop, where Jonny and his team offer a mesmerising selection of desserts, from cruffins and cronuts to traditional sticky toffee puds.
Eat dinner at: Albans Well. Recently opened in April 2021, this chic, Art Deco venue has its own 'wine wall' which allows diners to dispense their own wine. Innovative dishes like treacle-glazed mackerel, pork and apricot scotch eggs and a vegan 'chick'n' burger feature on the sustainable and ethically sourced menu.
READ MORE: The world's beautiful cathedrals you should visit once in your lifetime
Saturday
Have breakfast: at Megan's at The Old Bell. An outpost of the original Kings Road haunt in London, this one on Chequer Street has the same chic, Mediterranean feel. Delve into an enticing brunch dish like coconut porridge or Turkish fondue.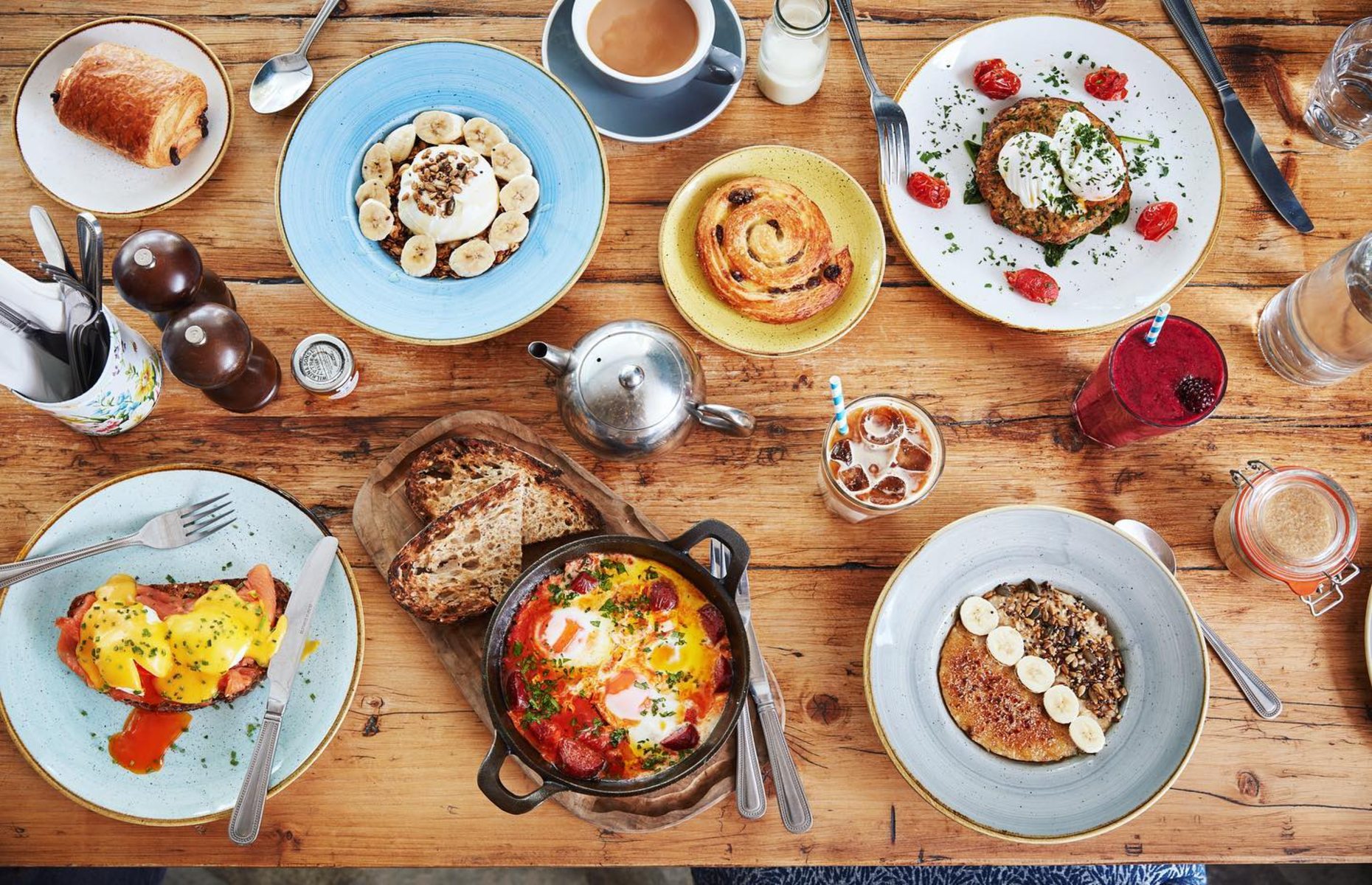 Megan's/Facebook
Browse the city's market stalls: along St Peters Street and Market Place. The famed Charter Market has been going since the 9th century and runs every Wednesday and Saturday from 9am - 4.30pm, with an array of homewares, gifts, crafts and jewellery on sale. There's a farmers' market too, selling fresh produce and international street food.
Explore Roman history: in Verulamium Park. Much more than the city's recreation ground, this 100-acre park is where St Alban once lived before the Roman settlement was destroyed by Warrior Queen Boudica's revolts in AD 60.
After a stroll around the pretty lake, explore the ruins from the original city walls and visit the 1,800-year-old Roman Mosaic and Hypocaust (an ancient underfloor heating system) which formed part of a Roman villa discovered during the 1930s. If time allows, head to Verulamium Museum on the park's northern edge for its impressive Roman mosaics, artefacts and gold coins. Over the main A4147 road is the awe-inspiring Roman Theatre of Verulamium.
Stop for a quick pint: on your way back into town, at Ye Olde Fighting Cocks, one of the oldest pubs in Britain.
Eat dinner at: Thompson St Albans, a 3 AA Rosette restaurant lauded for its impressive tasting menus, featuring local Hertfordshire ingredients. Try and get a table in its Victorian-style courtyard if the weather's nice.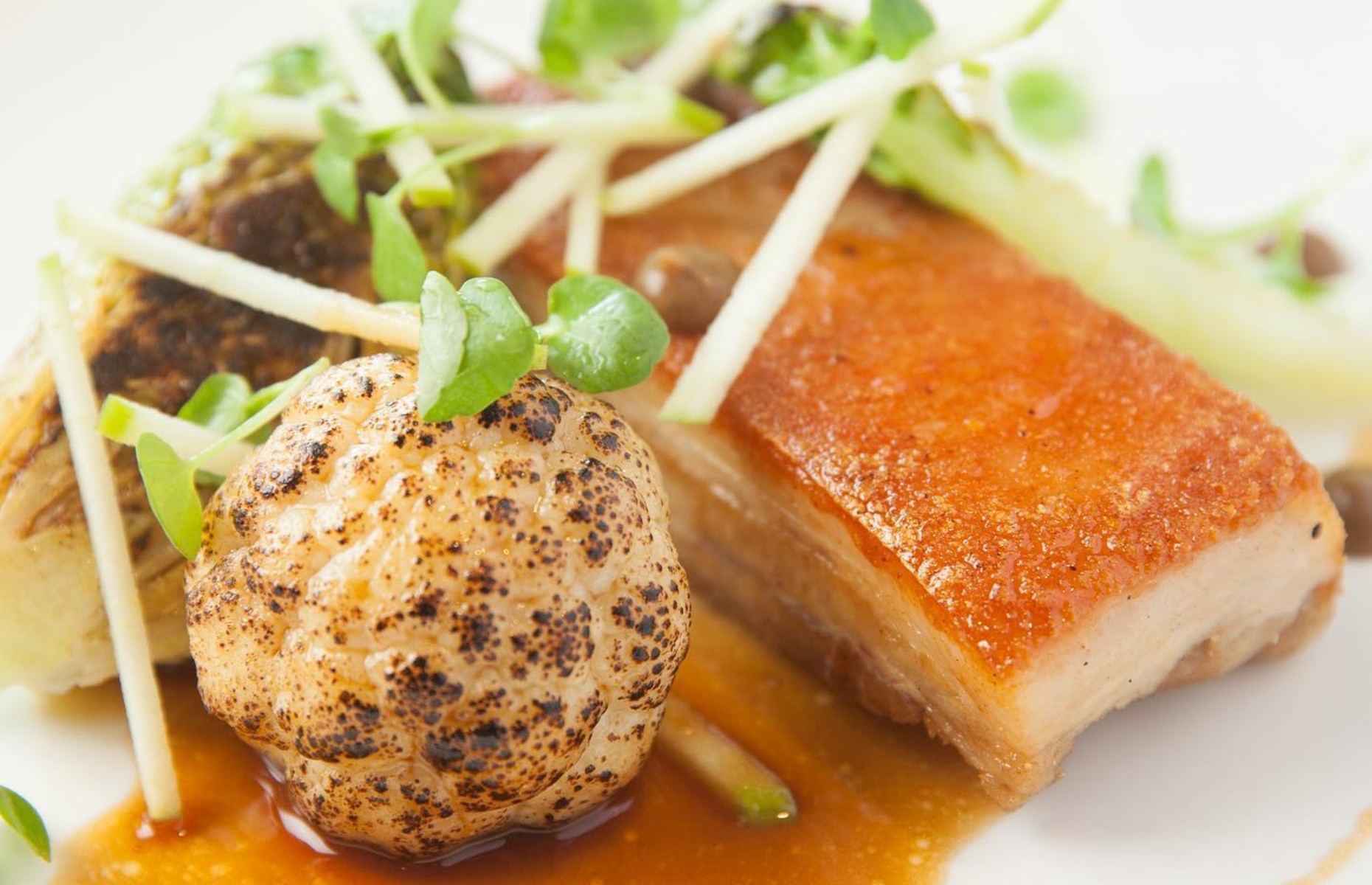 Thompson Dining/Facebook
Enjoy a drink: in one of St Albans' 100-plus pubs. Did you know, St Albans has more public houses per capita than any other UK city? Try The Boot, The Peahen or The Blacksmiths Arms for size.
READ MORE: The UK's most stunning natural wonders
Sunday
Have breakfast at: the George Street Canteen and start the day with a full English or homemade hash browns. Sit outside to enjoy some of your last views of the cathedral.
Take a wander: around the impressive St Albans Museum and Gallery (opens at 11am) which unveils the history of the former town hall building and highlights both British and local history. Stop by the café here or the hip Nkora on Market Place for a cuppa.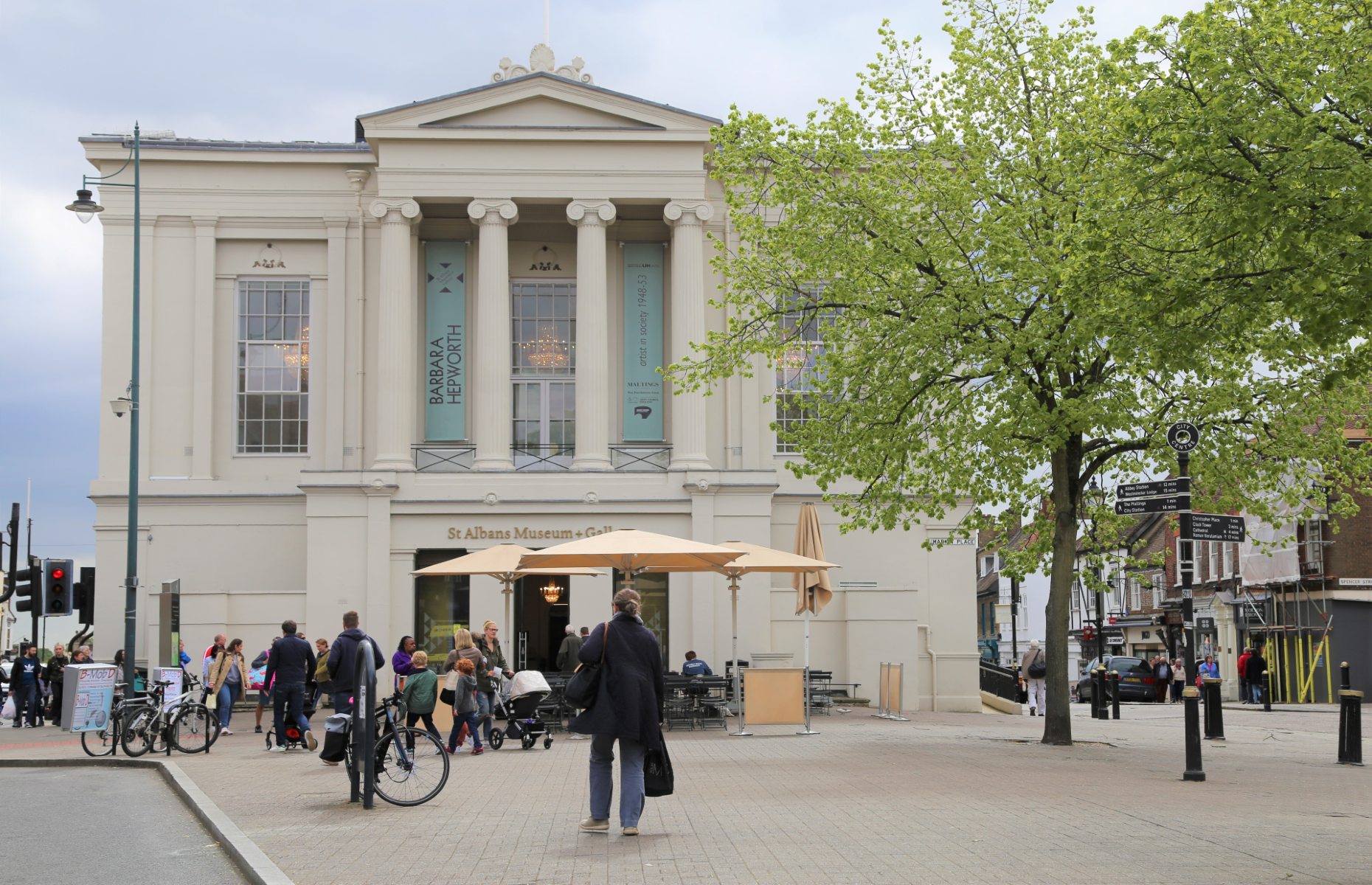 Wozzie/Shutterstock
Explore: some of St Albans' best independent shops. Aside from the usual high street stores of The Maltings and the smart Christopher Place, check out independent boutiques like Amalily and Chloe James Lifestyle, or Cositas, a lovely interiors and furniture shop. Don't miss the ever-so-cute Books on the Hill which stocks everything from children's stories and bestsellers to antique and rare novels.
Grab Sunday lunch: back at Ye Olde Fighting Cocks or at The Lake Restaurant at St Michael's Manor. If you have more time, take a 10-minute drive out of town to the upmarket Sopwell House to its smart restaurant and brasserie. You could even book yourself a pamper session at the gorgeous Cottonmill Spa.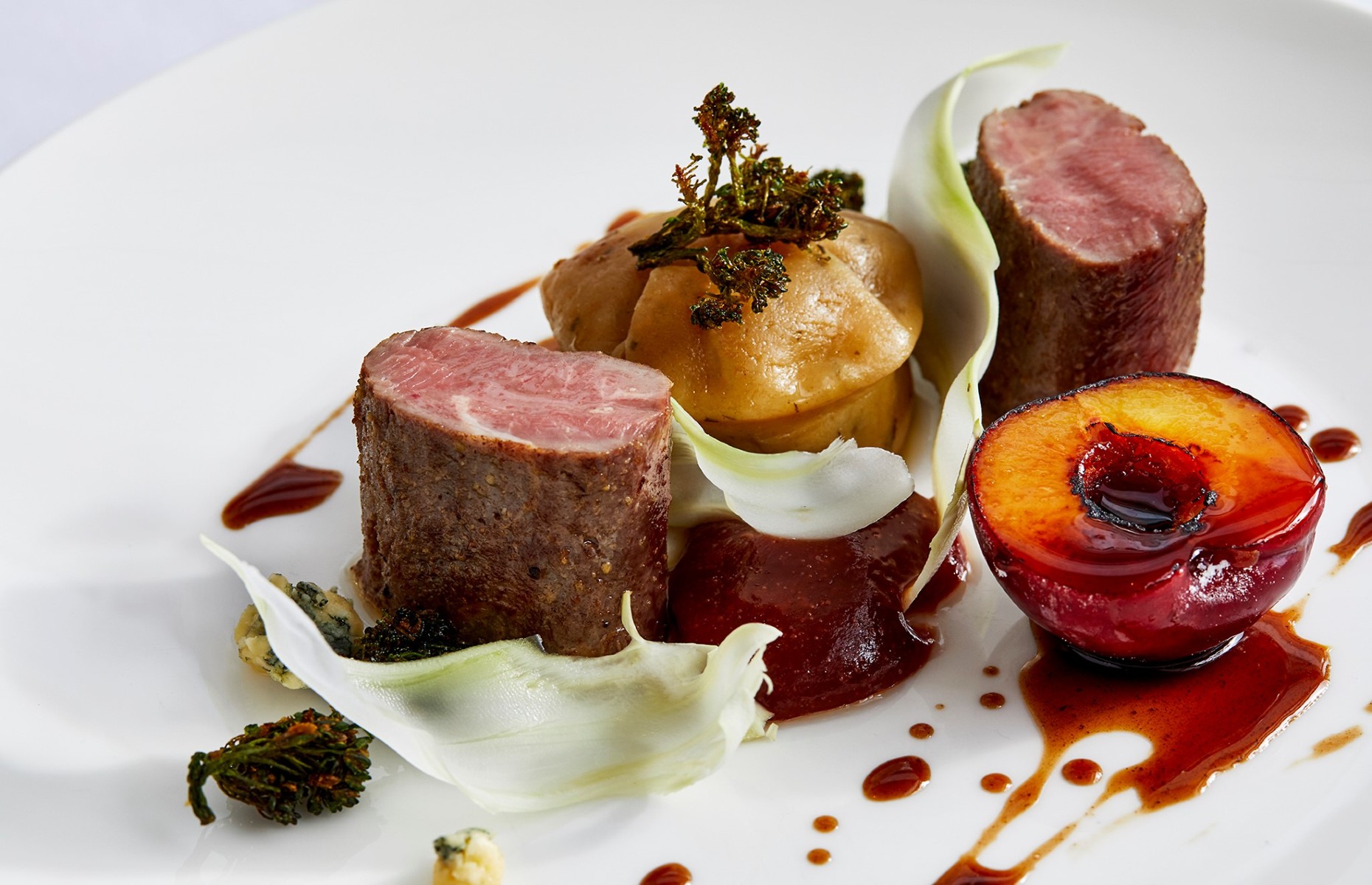 Sopwell House/Facebook
LEAD IMAGE: Matthew J Thomas/Shutterstock
READ MORE: The UK's prettiest small towns and villages
Be the first to comment
Do you want to comment on this article? You need to be signed in for this feature