The best London lidos to cool off in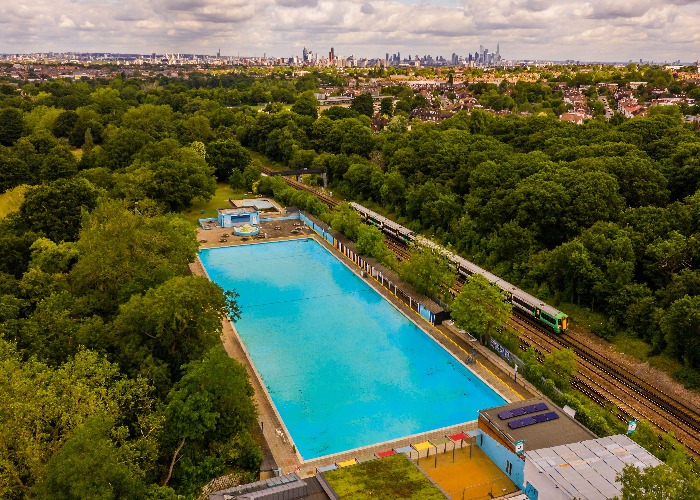 Feeling the city heat? London's historic lidos are the perfect place for a cooling swim this summer
Lidos have been cooling down Londoners since the 1930s, a time when outdoor swimming was gaining popularity and holidays abroad were too expensive for most households. Many lidos closed in the 1980s due to funding cuts, but those that remain are becoming more popular than ever. From Art Deco designs frozen in time to heated pools hidden in green pockets, we've scouted out London's best lidos to dive into this summer and beyond.
Top tip: Don't just rock up hoping to swim: all lidos now require pre-booking and many have ticketed entry.
Brockwell Lido
The Brockwell Lido has been at the heart of the local community since 1937 and it's due to this community spirit that the pool remains open today. Lambeth Council closed the pool in 1990, but it reopened just four years later thanks to two former council employees who took over running the pool. Escalating costs saw the doors close again in the early 2000s, but a fierce campaign led by local swimmers saw it reopen in 2007 after extensive refurbishments.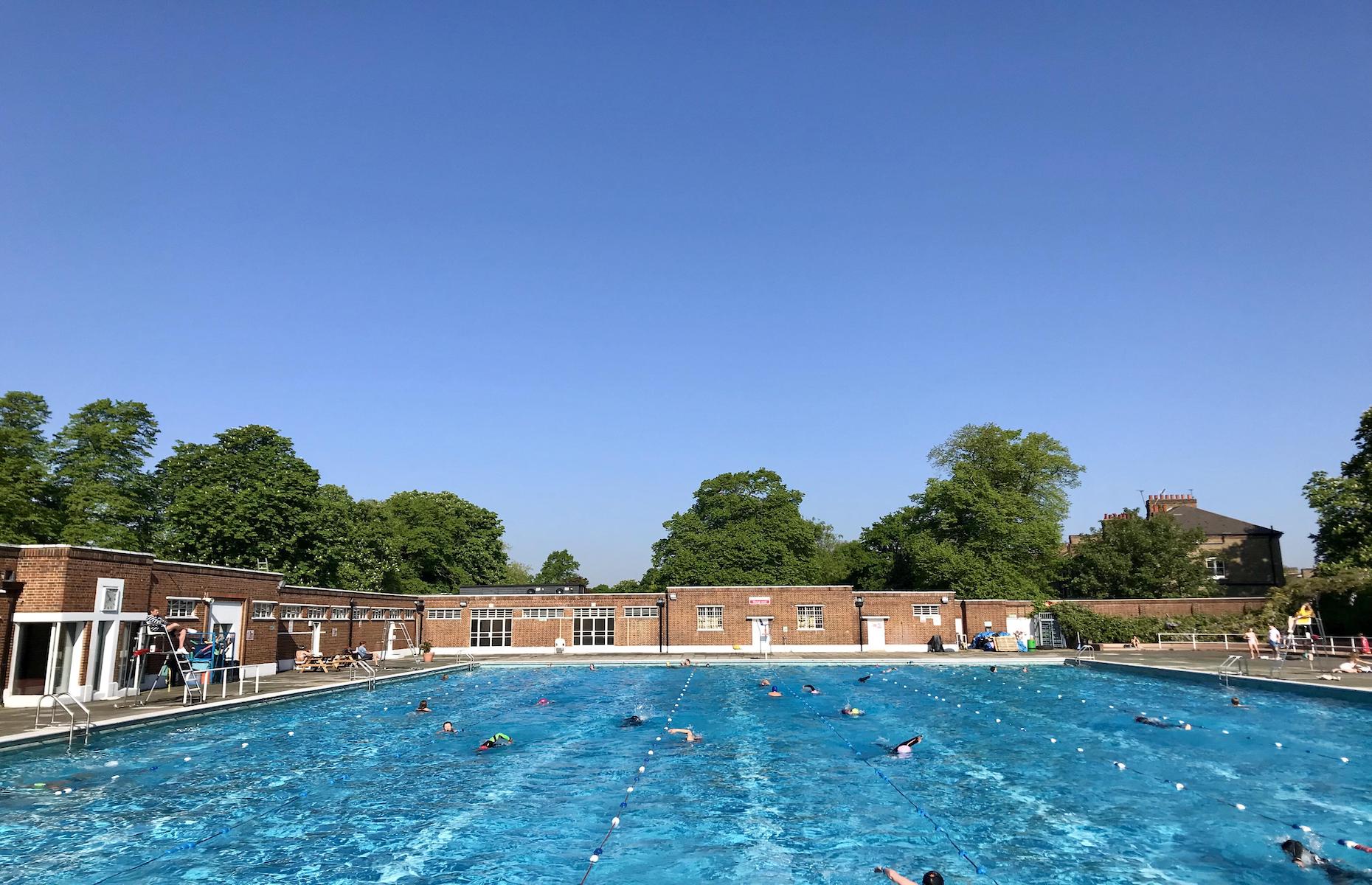 Jason Cobb/Stockimo/Alamy Stock Photo
Alongside the unheated pool, there are studios for yoga, mindfulness and spinning classes, as well as a fully equipped gym. A popular poolside café serves artisan pizzas and is the perfect place for a post-swim refuel.
How to visit: Book via the Fusion Lifestyle App.
Price: £8 for adults, £5 for children (5+)
Address: Brockwell Park, Dulwich Road, SE24 OPA
Nearest station: Herne Hill
READ MORE: London's hidden gems even locals don't know about
Parliament Hill Lido
Costing £34,000 to build, Parliament Hill Lido was the most expensive and ambitious of all London outdoor pools when it opened in 1938. Located in a leafy corner of Hampstead Heath (behind Gospel Oak station), it remains a popular summer spot for north London residents and visitors.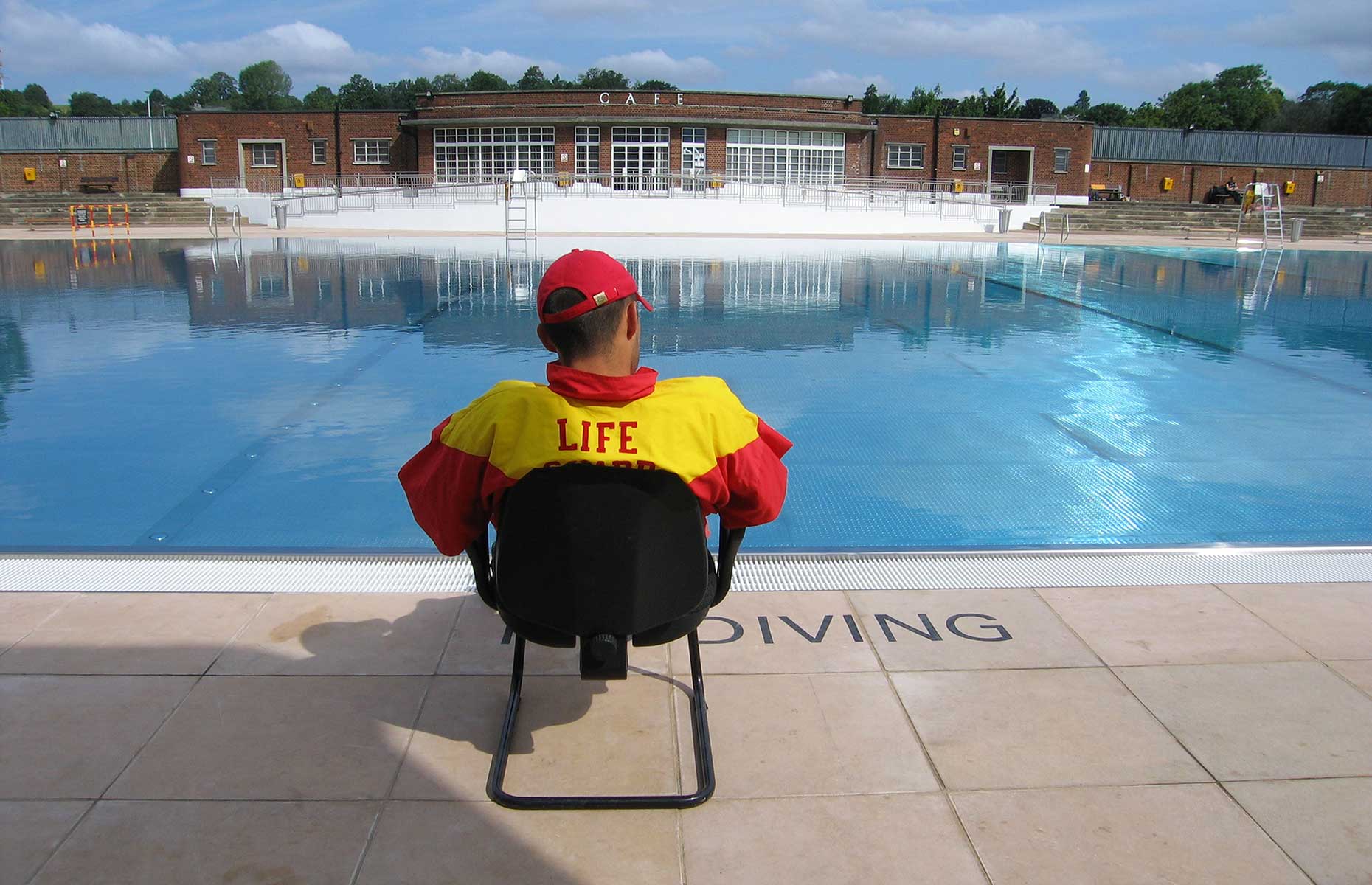 Caroline Cortizo/Alamy Stock Photo
The Grade II-listed lido is the only pool in the UK with a stainless-steel liner, which gives the water a brilliant shimmer on a sunny day. The pool is open all year but books up fast during the summer. If it's fully booked, the slightly wilder (though no less refreshing) Hampstead Swimming Ponds are just a short stroll away.
How to visit: Tickets for both Parliament Hill Lido and Hampstead Ponds must be pre-booked via Eventbrite.
Price: £4.05 for adults, £1.21 for children (under 16)
Address: Parliament Hill Fields, London NW5 1LT
Nearest station: Gospel Oak
Charlton Lido
Another London original, the Charlton Lido opened in southeast London in 1939. Today it's part of the Charlton Lido and Lifestyle Club, but non-members can swim by booking in advance.
The Olympic-sized pool (one of just a handful in the capital) is open all year round and is heated to a comfortable 25°C (77°F). At least three lanes are always open for fitness swimming, but casual swimming is also welcome. If you're looking to finesse your swim technique, then weekly Swim Doctor drop-in sessions can also be booked.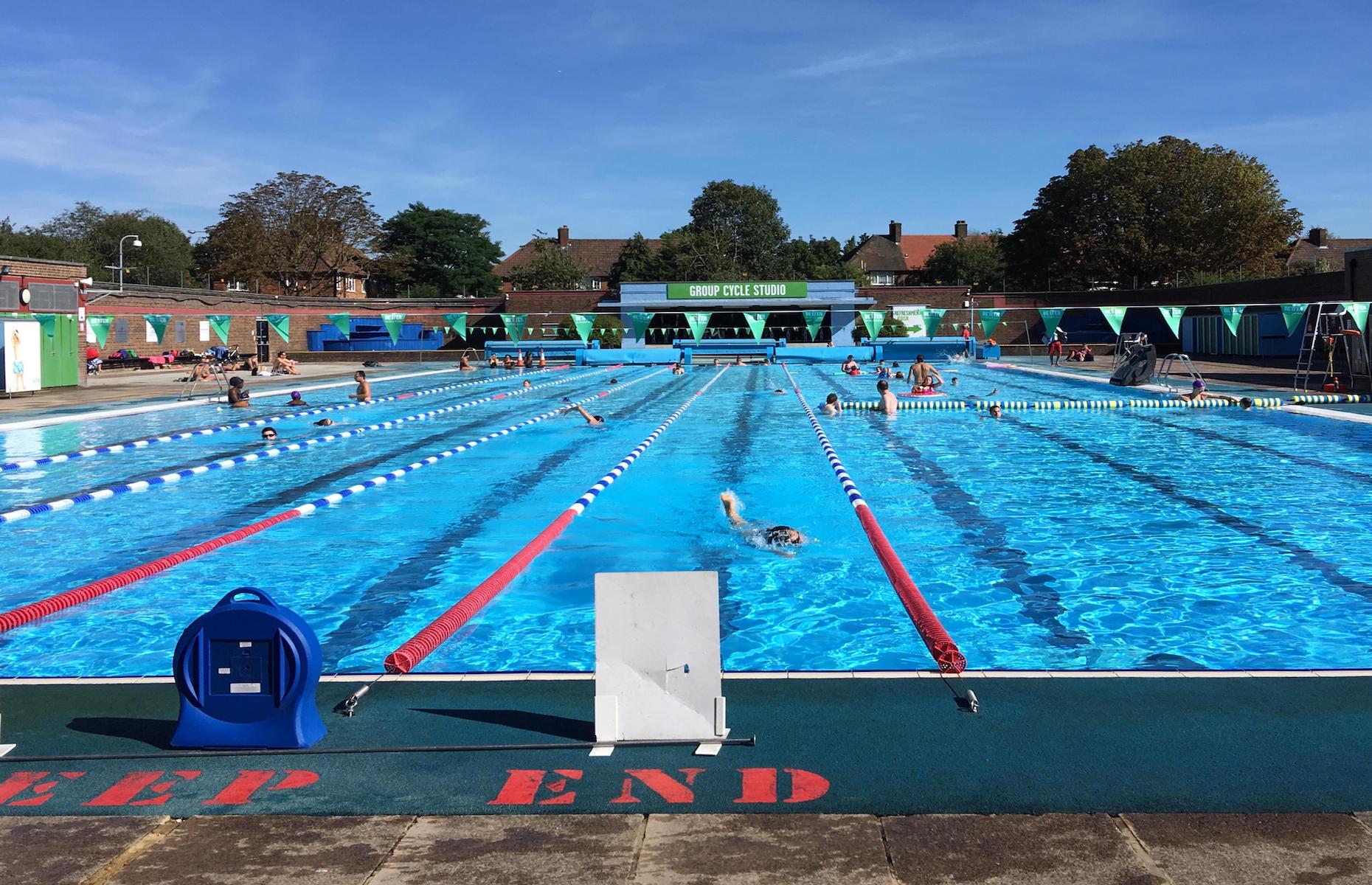 Neil Clasper/Alamy Stock Photo
How to visit: Book online via the Better website.
Price: £10 for non-member adults, £5 for children (3-16)
Address: Hornfair Park, Shooters Hill Road, London SE18 4LX
Nearest station: Charlton
Uxbridge Lido
The Uxbridge Lido (officially called the Hillingdon Sports and Leisure Complex since 2010) is a stunning example of Art Moderne design from the 1930s. It has narrowly escaped permanent closure several times in its 80-year history. It received Grade II-listed status in 1998 but was closed to the public the same year and badly vandalised. After a renovation project overseen by English Heritage, the lido reopened to the public in 2010 as part of a leisure complex.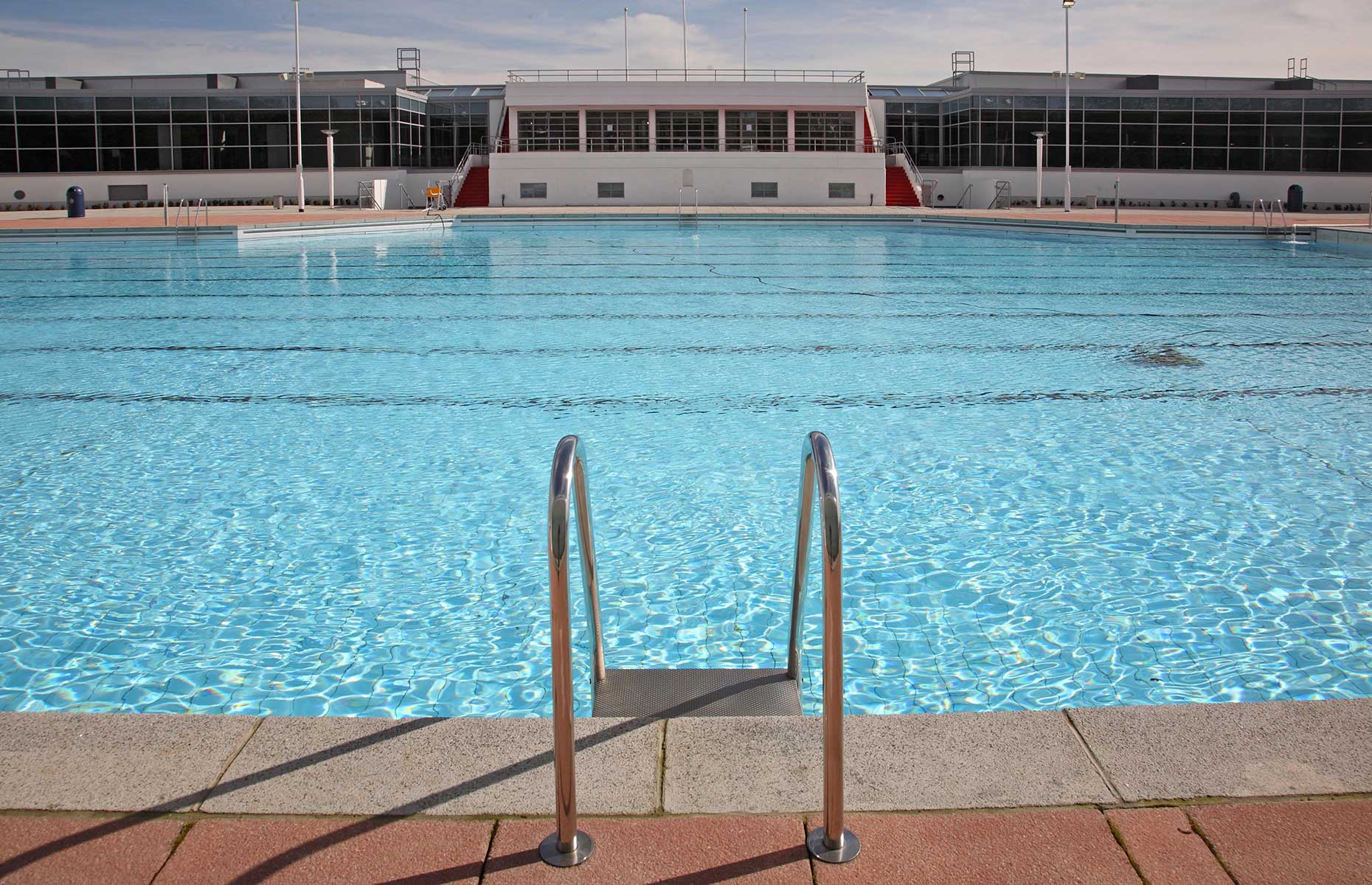 Simon Turner/Alamy Stock Photo
The large pool has twice been used by Olympic swimming teams: first in 1948, and most recently during summer 2012 when the South Korean team used it for training during the London Olympic Games.
How to visit: Book online via the Better website.
Price: From £3.70 for non-resident adults, £1.70 for children (4-15)
Address: Gatting Way, Uxbridge, UB8 1ES
Nearest station: Uxbridge
READ MORE: London's amazing abandoned places
Hampton Pool
The Hampton Pool can be found on the western edge of Bushy Park (the second largest of the Royal Parks) in the borough of Richmond upon Thames.
The club is owned by the Hampton Pool Trust, which was formed to save the lido from closure in 1985. The outdoor pool is open all year and heated to a pleasant 28°C (82°F) with a smaller learner pool for children and little fitness studio.
If you're a night owl, then book in for a Moonlight Swim slot. The popular 10pm to midnight sessions offer the chance to swim under the stars on selected dates throughout summer. Ensure you book in advance, though, as they sell out fast. The best way to arrive at the Hampton Pool is on foot after a walk through the wooded paths of Bushy Park – but fear not, there's a car park on-site if you're saving your legs for swimming.
How to visit: Register and book tickets online.
Price: Adults from £5.40. Moonlight Swims cost £12 per adult, £8 per child.
Address: High Street, Hampton, TW12 2ST
Nearest station: Hampton
London Fields Lido
London Fields Lido has seen its visitor numbers increase by a whopping 140% in the past decade as Londoners rediscover the delights of outdoor swimming. On a summer afternoon, it's hard to believe that this thriving community hub lay abandoned for nearly 20 years. A lengthy campaign by residents eventually saved the site from demolition, though not before the diggers and bulldozers arrived to start the job, only to be sent away again. The lido finally opened its doors again in 2006 and continues to grow in popularity each year. The Olympic-sized pool is both floodlit and heated, making it a great choice for year-round swimming.
How to visit: Book online via the Better website.
Price: £5.25 for adults, £3.05 for children (3-15)
Address: London Fields West Side, E8 3EU
Nearest station: London Fields
Tooting Bec Lido
Tucked away within the greenery of Tooting Common, the Tooting Bec Lido feels more like a countryside escape than an inner-city pool. Dating back to 1906, it was the first lido ever to open in London and was predominantly used for bathing rather than community leisure.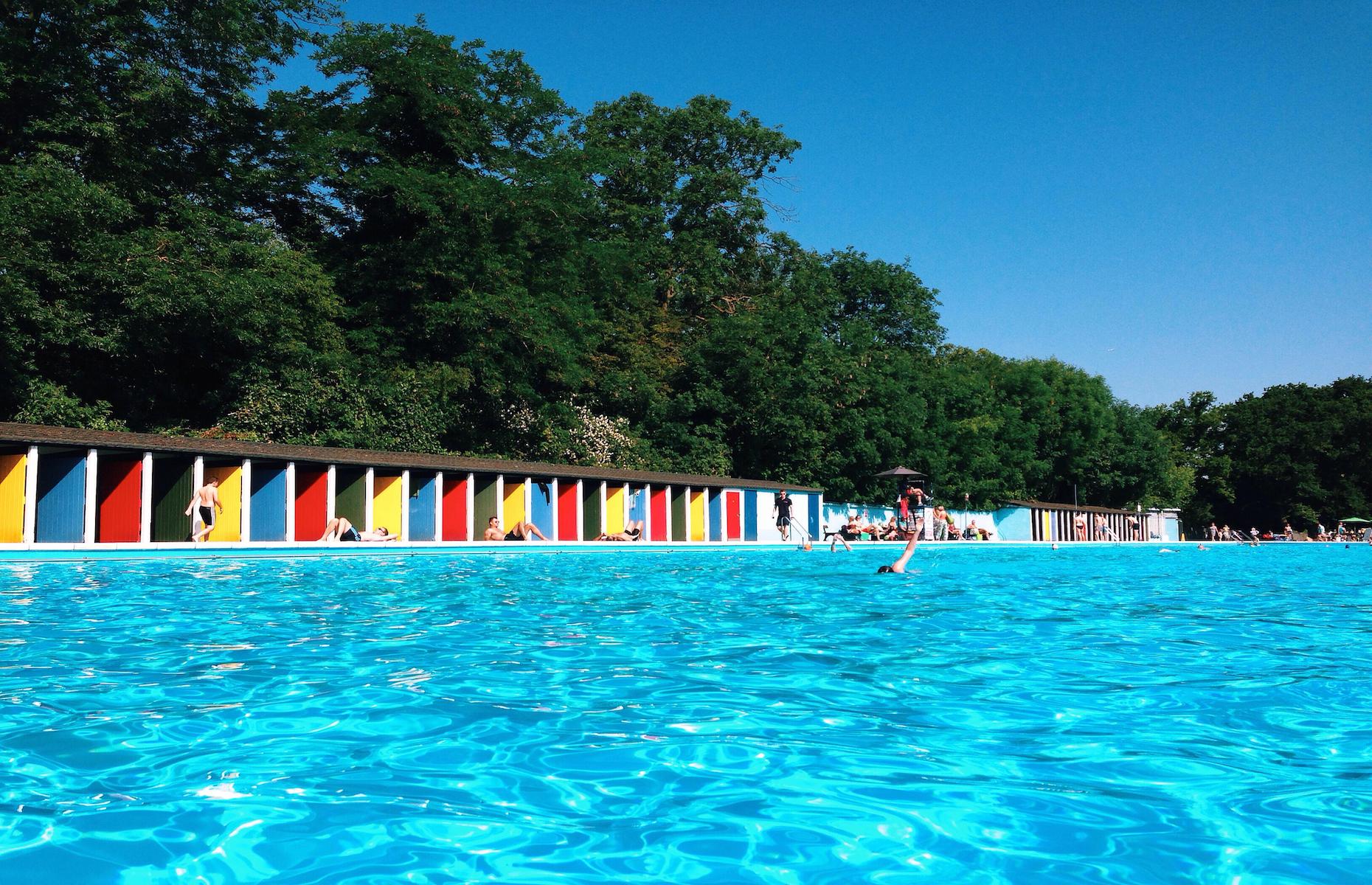 JohnnyGreig/Stockimo/Alamy Stock Photo
Nowadays, it's the largest freshwater pool in the UK, measuring an impressive 299 feet (91m) in length. The unheated pool is open all year and opens at 6am throughout summer - arriving early guarantees a soundtrack of birdsong. If you're brave enough to swim in the winter you'll need to be a member of the South London Swimming Club.
How to visit: All swims must be pre-booked via the Places Leisure app.
Price: £8 for adults, £5 for children (8-15)
Address: Tooting Bec Road, SW16 1RU
Nearest station: Streatham
Main image: Tooting Bec Lido by Guy Bell/Alamy Live News
Be the first to comment
Do you want to comment on this article? You need to be signed in for this feature