6 of the best days out in Kent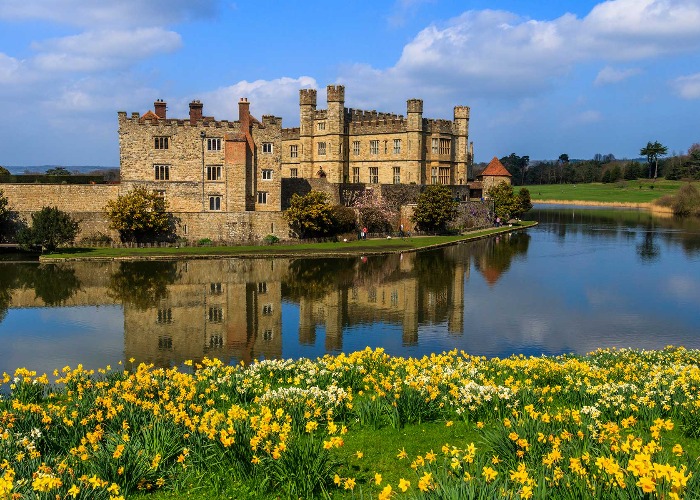 This southeastern county is perfect day-trip fodder. Green spaces and coastal jewels await in the Garden of England.
Kent spoils its visitors with day-trip possibilities, from artsy towns to areas crammed with natural wonders. You can follow forest trails, stroll the cliff tops, ride on a tourist train and delve into the past on days out around Kent. Here are six of our favourites.
Due to COVID-19, remember to check the opening status and safety measures of individual attractions before you set out.
1. Explore Bedgebury National Pinetum and Forest
Bedgebury in Kent's High Weald, an Area of Outstanding Natural Beauty (AONB), is an award-winning conifer forest, a Grade II-listed landscape and, at 2,000 acres, the largest pinetum in the world. Choose from one of the walking trails to fit your ability and explore the diverse woodland.
Active adventurers can zip wire through the trees at Go Ape, or take on one of the cycling or mountain-biking trails (bike hire is available). These range from a short 2.5-mile (4km) loop aimed at families and less experienced cyclists to an 8-mile (13km) single track with drop-offs and rocks for pro mountain bikers.
Kids will be captivated by the sculptures along the Gruffalo Trail, or any one of the 10 separate play areas on the Play Trail.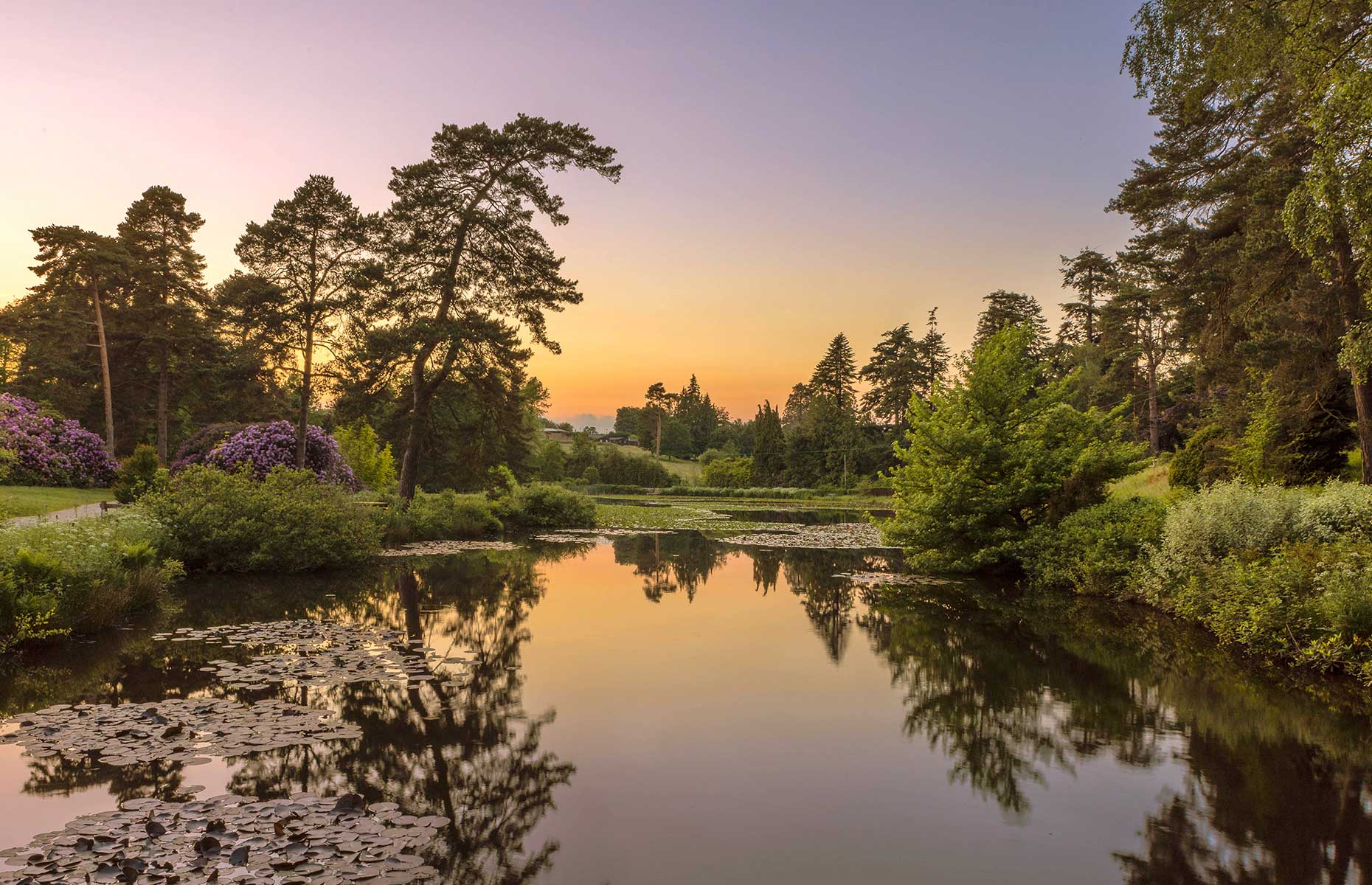 Fraser Allen/Shutterstock
2. Discover history at Dover Castle and the White Cliffs
Dover Castle has stood on the cliffs here for over 900 years, but a hillfort settlement at the site dates from the Iron Age. Take a journey through history here, climbing the towers of the medieval castle, exploring the 18th-century barracks, and touring the Secret Wartime Tunnels that played a vital role in the Second World War.
A short drive away are the iconic White Cliffs. On a clifftop walk here you'll meet grazing ponies (beware: they may be very interested in your picnic), see the hulking masses of ferries coming in and out of port, and find even more war history. Check in advance for availability of tours of the Fan Bay Deep Shelter Second World War tunnels: they lead to First World War 'sound mirrors' at the base of the cliff, which were used to listen for enemy aircraft crossing the Channel.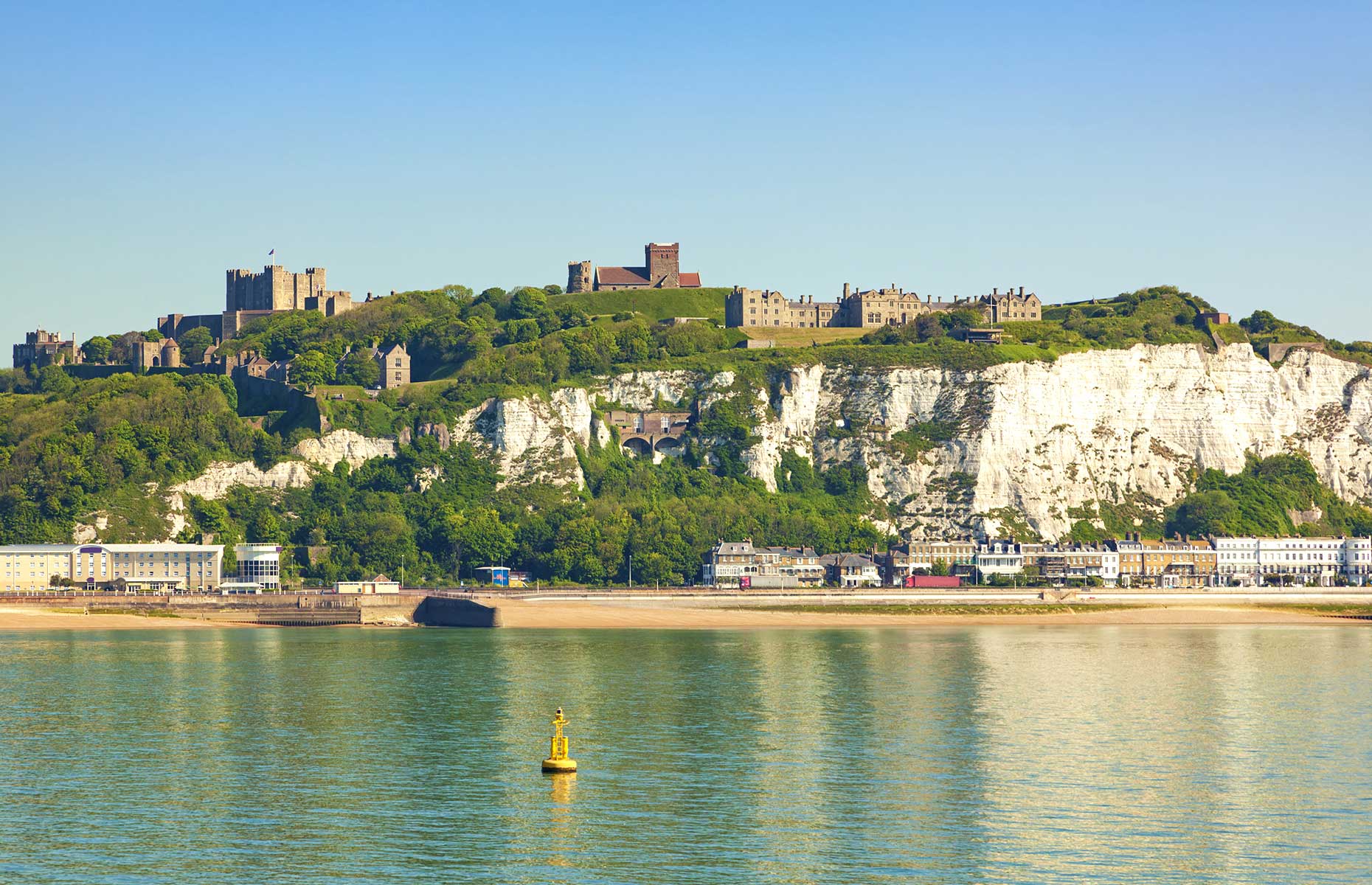 Oliver Hoffmann/Shutterstock
3. Ride the Romney, Hythe and Dymchurch railway to Dungeness
Dungeness is well worth your time for its protected status and post-apocalyptic landscape. The vast pebbly beach is overlooked by two lighthouses and a huge nuclear power plant, and cottages on the beach range from fishermen's homes to converted railway carriages available for rent. There's a contrast here: one moment you might be spotting migrating birds around the Dungeness Nature Reserve; the next you could be reading a sign warning you to evacuate if the alarms at the power plant sound.
READ MORE: Our full guide to the garden of England
You can drive to and park in Dungeness, but it's much more fun to ride the Romney, Hythe and Dymchurch Railway. This miniature railway operates steam and diesel locomotives that are one-third of the size of usual trains. The final stretch of the ride breaks free of the backyards, giving passengers superb views across the unusual Dungeness landscape. Trains remain at the station for around an hour, allowing time for a swift wander around before catching your return ride.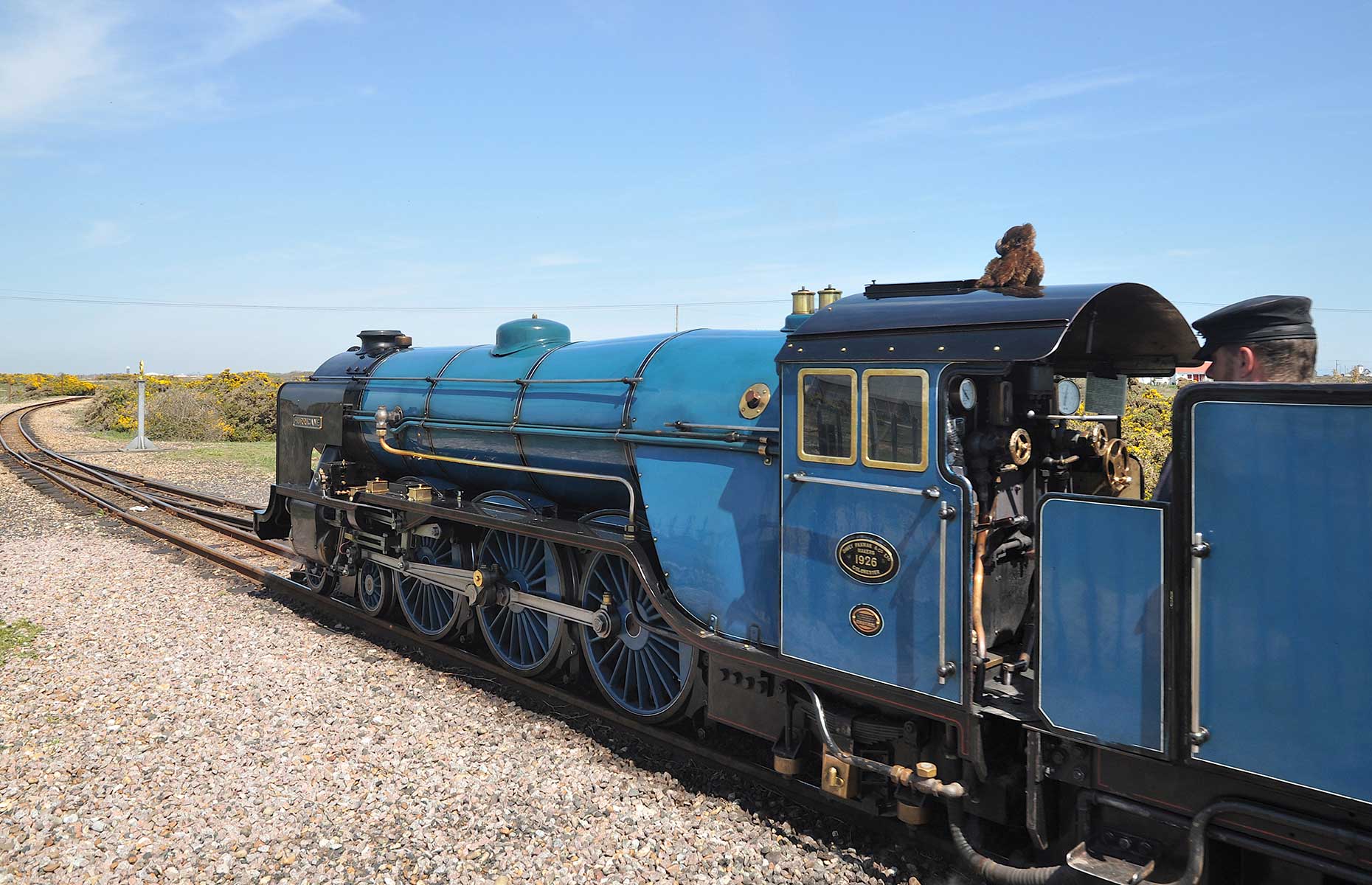 Ron Ellis/Shutterstock
4. Sample seaside kitsch and creativity in Margate
There are plenty of pleasant beach towns to choose from along the Kent coast – you could join the kite surfers at Botany Bay, or soak up the Victorian seaside vibe in Broadstairs – but there's something about Margate that keeps drawing daytrippers.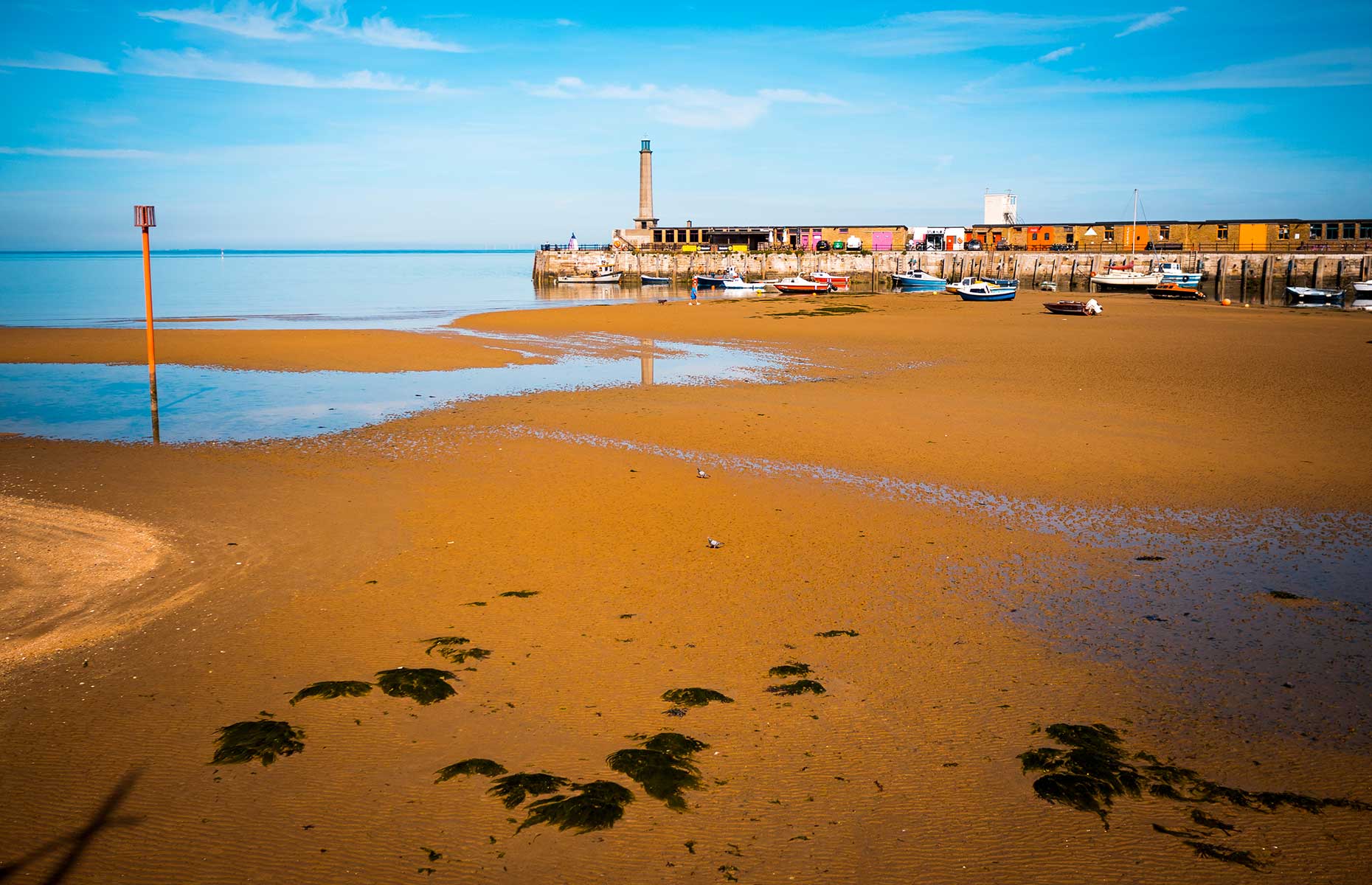 Lenscap Photography/Shutterstock
The proximity of the train station (90 mins direct from London) to the wide sandy beach and centre of town can only help. Dreamland, right on the seafront, has seen significant investment, turning it from a dated amusement park to a cultural hub, events space and music venue, with that all-important vintage fairground still intact.
Artist JMW Turner admired the skies of Margate, using them as the inspiration for many paintings. Turner Contemporary, built on the harbour site where Turner lived from 1827 to 1847, hosts art exhibitions and celebrates local artists and Margate itself.
READ MORE: The best spots on the Kent coast
5. Have a safari experience at Port Lympne Reserve
Port Lympne Nature Reserve is bigger and better than a nature park, more scenic and spacious than a zoo, and offers a superb safari experience. Conservation is key here, and the reserve has led several important breeding schemes.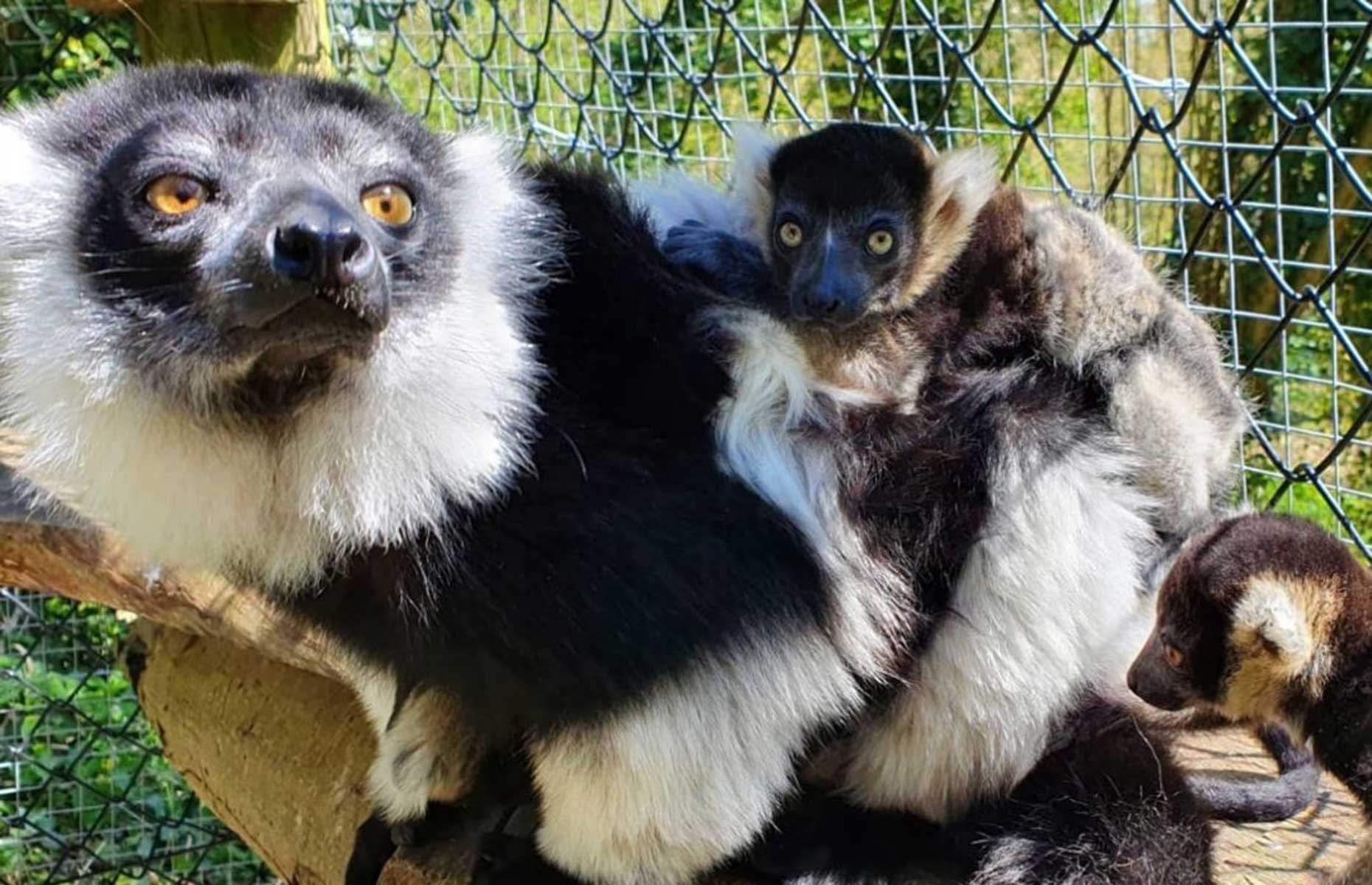 Port Lympne Hotel & Reserve/Facebook
Join the queue (they can be long) to ride in a safari truck on a guided tour through the African, South American and Asian safari routes, where you might spot spectacled bears, zebras, rhinos and giraffes. Back off the truck, see gorillas on the Primate Trail or find ancient predators lurking in Dinosaur Forest, a surefire winner with younger kids. You can even plump for an overnight stay at one of the incredible lodges or glamping spots.
6. Get lost in the grounds at Leeds Castle
The moated Leeds Castle near Maidstone sits within a vast estate and is one of Britain's most visited historic buildings.
You can trace 900 years of history in the castle, but the spectacular grounds are where you should spend most of your time. As well as many flowers and informal gardens, there's an incredible maze created by 2,400 yew trees.
Once you escape through the mysterious grotto, stop by the Birds of Prey Centre or catch a falconry demonstration. All of this is likely to be a hit with young visitors, but the best bit of all is still to come: the Knights' Stronghold Playground, a wooden adventure space built to resemble the castle.
Main image: Tang Yiu Pan/Shutterstock
Be the first to comment
Do you want to comment on this article? You need to be signed in for this feature