7 adventures you need to have before you grow up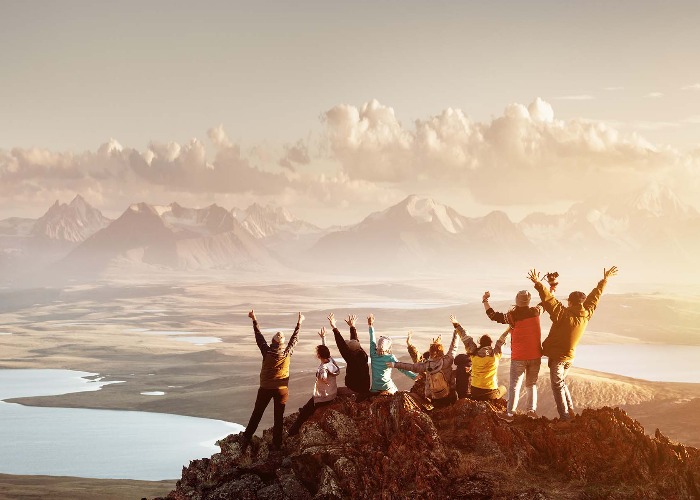 There's no doubting it's a wonderful and exciting world out there full of thrills that are there for the taking. Here, adventurer Anna McNuff reveals her top suggestions for rip-roaring adventures.
Big or small, near or far, an adventure won't just drop into your lap one day – you must seek it out. You have to be brave and dare to go out into the unknown like the intrepid explorers of the past. You must be prepared to try new things, take a few deep breaths and scare yourself silly. Because the feeling you get from pushing yourself to a new limit is like nothing else.
Despite having spent the past decade running, swimming and cycling over 20,000 miles across the globe, I know you don't always have to go far to have an adventure. Here are seven of my favourite adventure ideas – close to home and further afield to get your explorer juices flowing.
1. Find a natural hot spring and bathe in it
Imagine sinking into a warm and gently bubbling pool. You're surrounded by wild forests or snow-capped mountains. There's not a rubber duck in sight and no one has had to run the hot tap to get the water temperature just right. Nature took care of that when it created the hot spring.
There are thousands of natural springs all over the world and each one is different due to the temperature and minerals in the water. Some springs are believed to have healing properties – so kick back, relax and let nature soothe your tired muscles.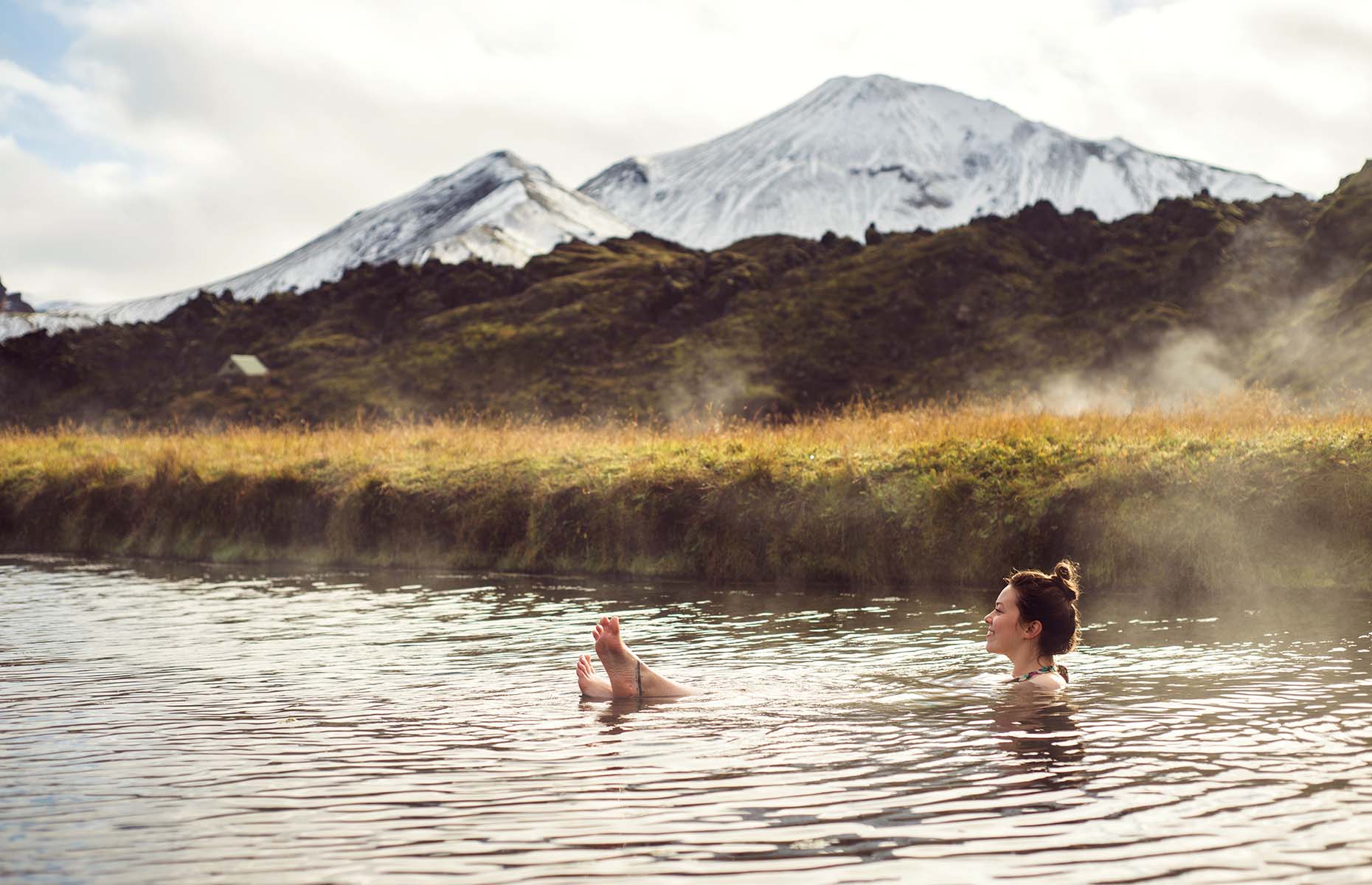 Gorodisskij/Shutterstock
2. Spend a night in a wilderness hut
Seeking out and sleeping in a wilderness hut is always exciting. You'll get a nervous fizz in your belly when you round a bend and discover a simple building set in the middle of a towering forest, on the side of a mountain or deep in a lush green valley. Not knowing who you might meet at the hut is all part of the fun and you can make new friends for the night.
When you hike back to civilization after a hut adventure, it'll feel like you've just returned from a paradise in the wild. It's up to you to decide if you want to tell others about the hut or keep it as your secret...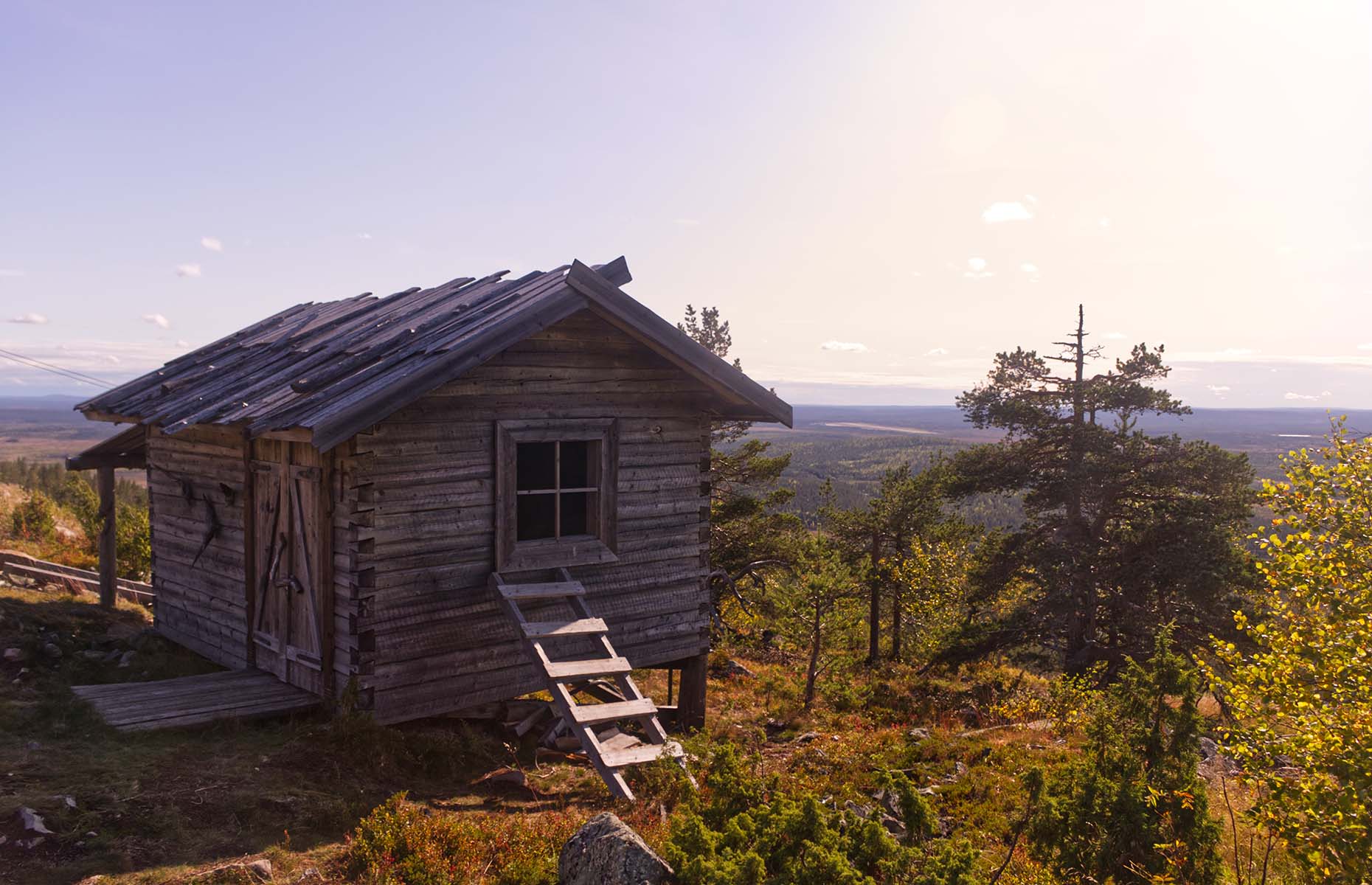 Eero P. Kangas/Shutterstock
READ MORE: The most unusual places to stay around the world
3. Go on a multi-day running journey
Running is a simple way to travel. All you need are a pair of trainers, some puff in your lungs and a willingness to explore. You can get off the beaten track – down long-forgotten forest pathways, across windswept hilltops and through wildflower meadows – all the places in the world that cars and bikes can't go. Your feet will be pounding on the ground, but your head will be in the clouds and the adrenaline will be pumping through your veins. You will feel invincible!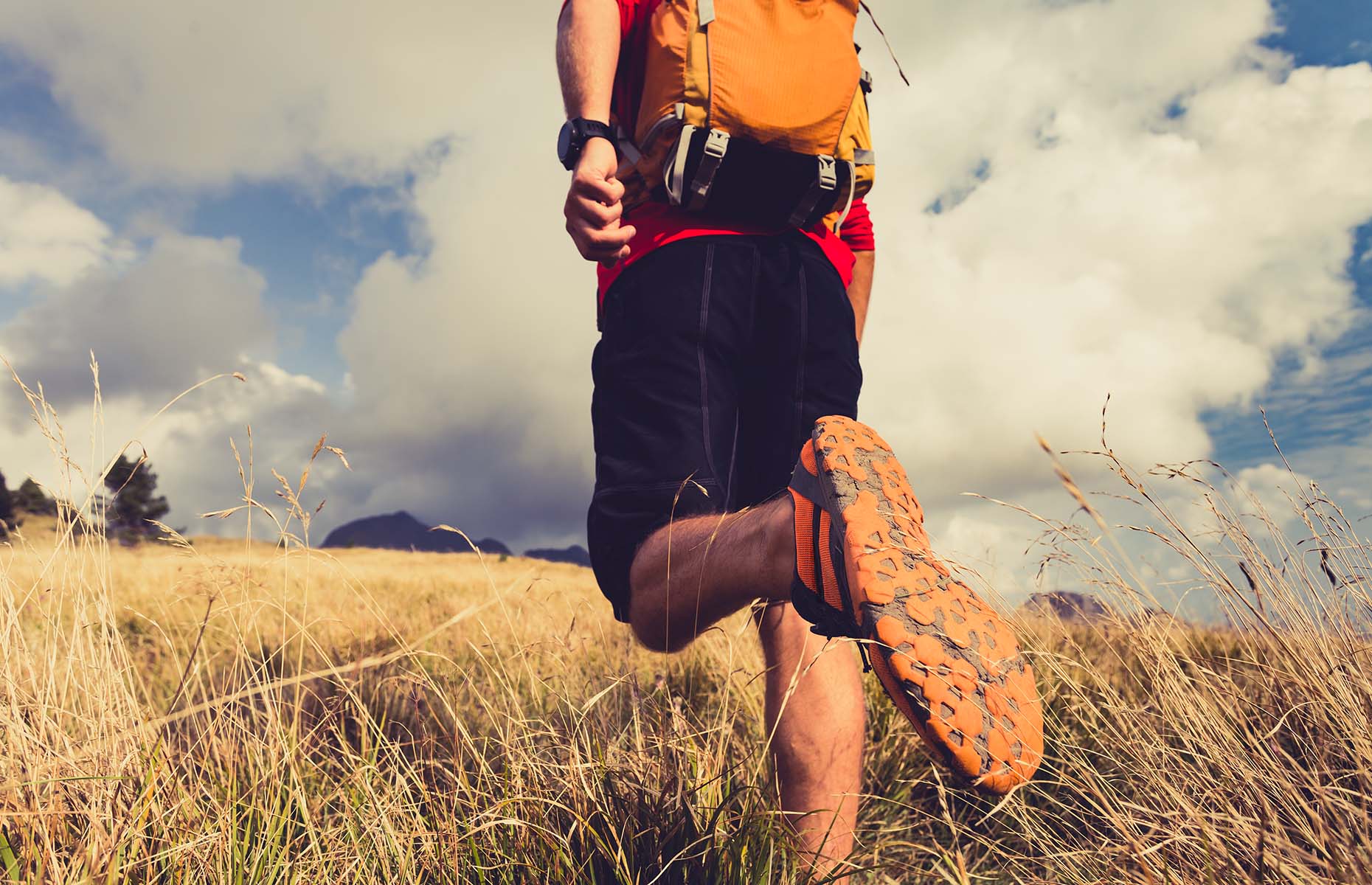 Blazej Lyjak/Shutterstock
4. Go on a nighttime hike
It's hard to beat hiking through darkened woods and along blustery hilltops, guided by the light of a silver moon. It could be a warm summer's evening or the depths of frosty winter. Either way there is something magical about an adventure after dark with a group of friends, when your senses are heightened and familiar things suddenly look different. It's a good idea to pick a route that you've walked during the daytime, so you don't get lost.
Hills in or around cities or towns are great places to head at nighttime too. There's something satisfying about looking down on a mass of twinkling lights, knowing everyone else is doing normal indoor things while you're out exploring under a blanket of darkness.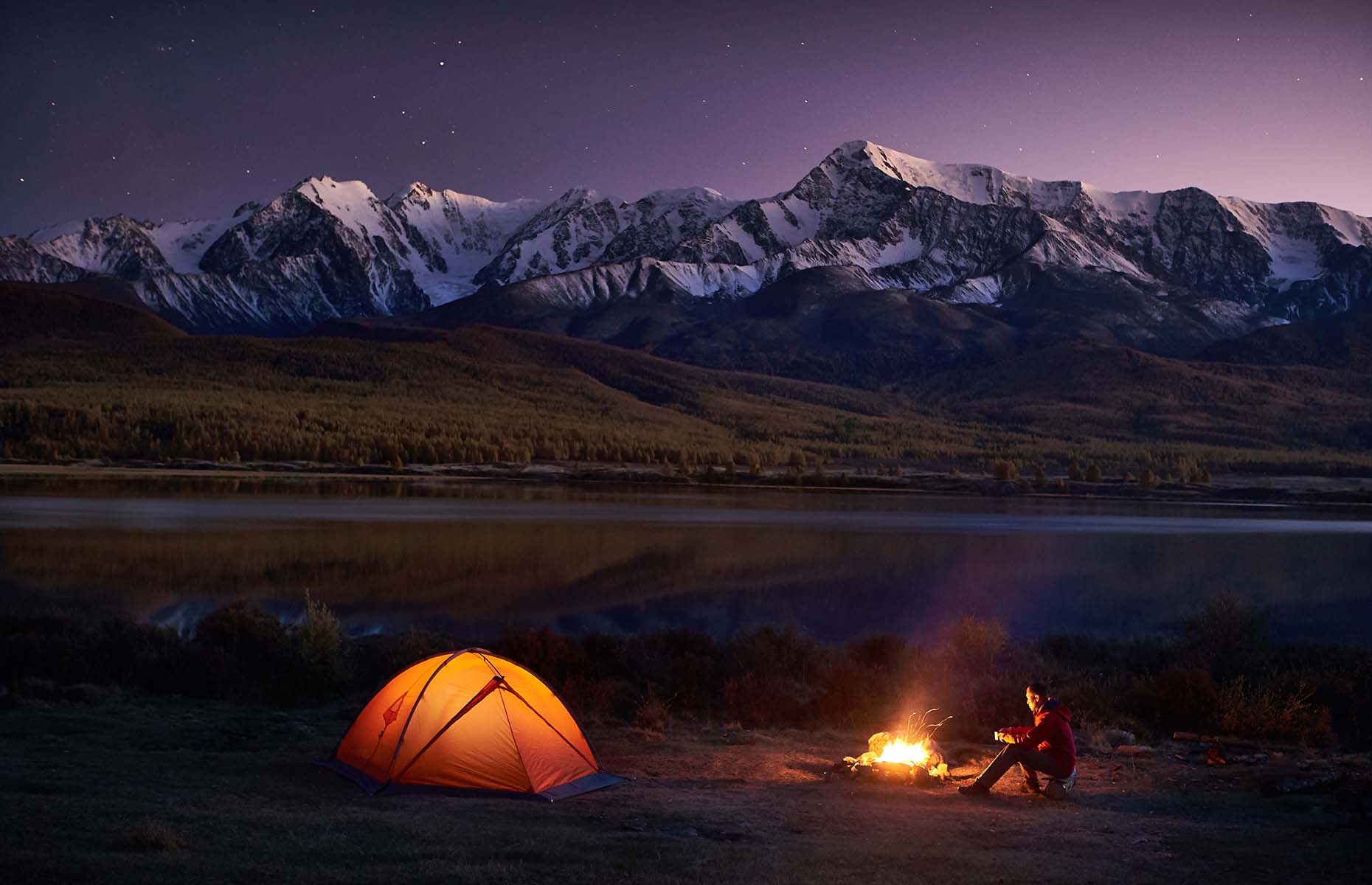 Stas Tolstnev/Shutterstock
5. Bivvy out in the wild
Sleeping out in a bivvy bag gives you the fun of camping, but without the hassle of putting up a tent. A bivvy bag is a bit like a rain jacket for your sleeping bag: it slides over the top, making the sleeping bag waterproof and keeping you warm inside too. Once you're in the bivvy bag, that's it – you're all set for a great night's sleep under the stars, in a bedroom with no walls and a ceiling full of twinkling stars.
READ MORE: Incredible stories of intrepid explorers through the centuries
6. Go on a packrafting journey
Packrafting is two adventures rolled into one: hiking and rafting. With a packraft you set off on foot until you discover a patch of water that takes your fancy. Then you inflate your raft and away you go.
Packrafting allows you to explore remote lakes and rivers in rugged pockets of the world. You can slip and slide your way between rocks, paddle like crazy down raging rapids or glide effortlessly across the still waters of a lake.
Consider doing an overnight trip to try out all your gear before you head off on a longer journey. Build your confidence by starting in warm weather on smaller rivers or lakes before progressing to choppy waters and more challenging, remote landscapes.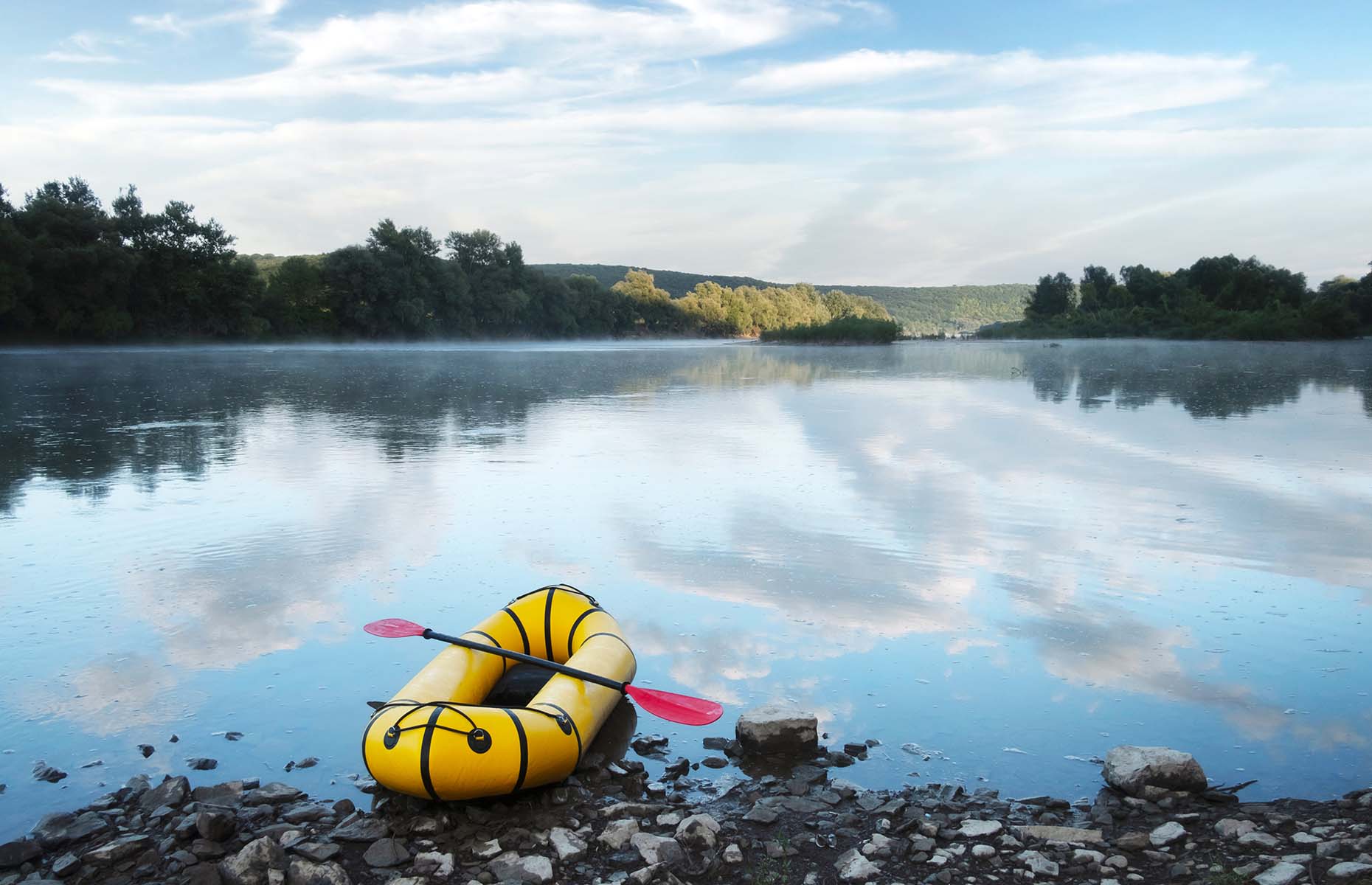 Smit/Shutterstock
7. Swim between two points of land
Have you ever looked out at an island and wondered who or what might be living there? It might be somewhere that you can't get to on foot or by car, so wouldn't it be brilliant if you could just slip into your swimmers and splash over to find out?
Adventures are all about exploring the unknown and there's no reason why a patch of water should stand between you and your unanswered questions. Set yourself a challenge to swim between two points of land and find out exactly what it's like on the other side of the water.
When you do make it to the other side in your point-to-point adventure, you'll feel a huge sense of satisfaction and a swell of pride in your chest. Be sure to look back, put your hands on your hips, stand tall and say loud and proud: "I just swum across that. I am amazing!"
This article is based on Anna McNuff's book 100 Adventures to Have Before You Grow Up.
Cover image: Dmitry Molchanov/Shutterstock
Be the first to comment
Do you want to comment on this article? You need to be signed in for this feature