Highlights of the north Cotswolds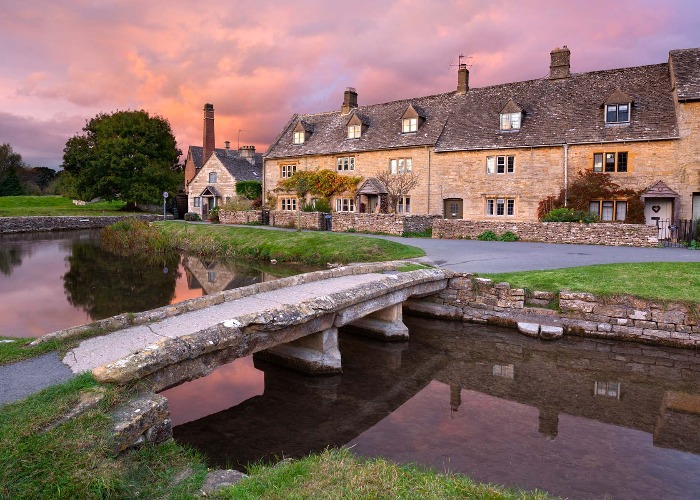 If you're after a more sedate getaway to this part of the world, here are the best places to visit in the north Cotswolds.
The striking, golden-hued stone that characterises the Cotswolds is plentiful in the northern half of this English AONB (Area of Outstanding Natural Beauty). Tiny, quaint villages and pretty market towns dot the landscape here, and gently rolling hills with farmland and walking trails make up the space in between. Put simply, this section of the Cotswolds is beguiling. But that golden allure typically brings in the crowds, and in summer it can get incredibly busy with buses, group tours and hundreds of hikers tackling the Cotswold Way. There's no need to follow the crowds, though – you just need to know how to escape them.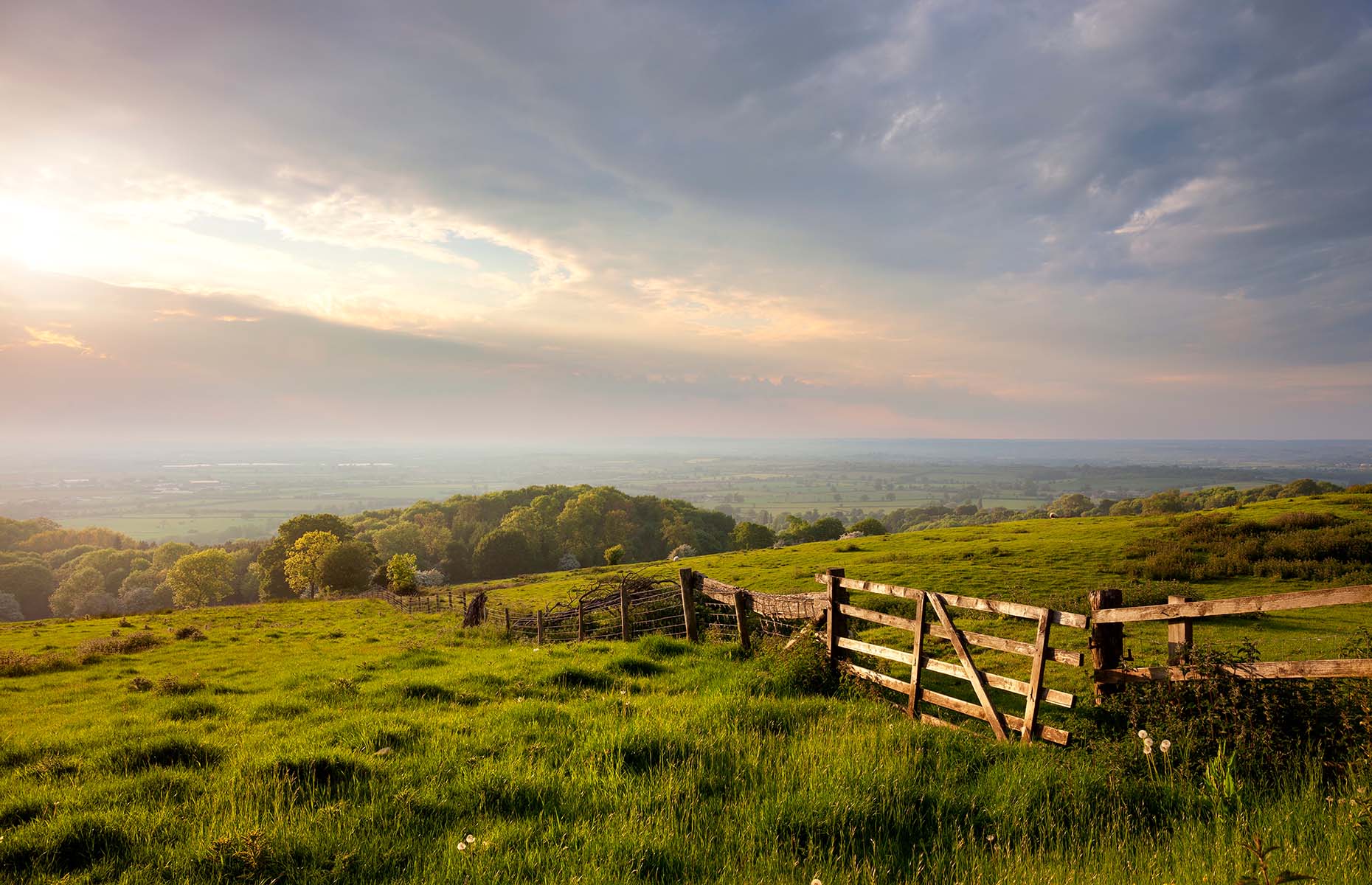 Andrew Roland/Shutterstock
READ MORE: Your guide to the glorious Cotswolds
Best for history buffs: Woodstock
The vast majority of tourists in this area are here for one thing only: Blenheim Palace. The enormous English Baroque building, home of the Dukes of Marlborough for hundreds of years, draws serious crowds. But just beyond the gates to its mile-long driveway is a little town that really doesn't get the love it deserves.
Woodstock is as picturesque as any other Cotswolds town, with that famous sandstone making it look like the entire place has been dipped in honey. It's more than a pretty façade, though. There's the fantastic Oxfordshire Museum, which explores the region's history, from real dinosaur footprints to Saxon brooches and 20th-century artefacts. The Soldiers of Oxfordshire Museum is also a compelling exhibition about two of the local regiments, including the Queen's Own Oxfordshire Hussars in which Churchill served.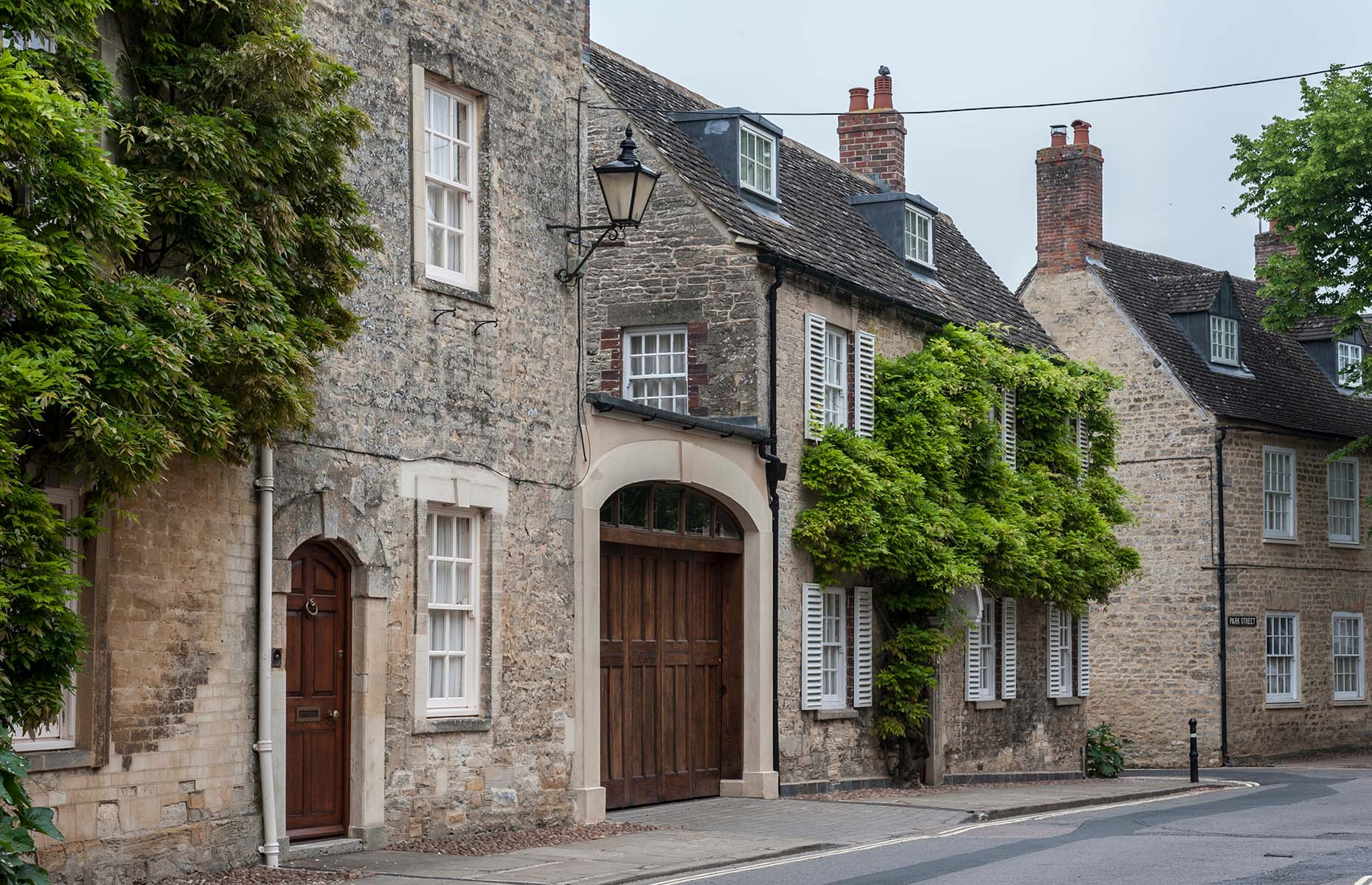 Laura Facchini/Shuttterstock
Nearby, Rousham House & Garden is a gorgeous place for a stroll outdoors with its William Kent landscapes while the Water Meadows right in the centre of Woodstock make a pretty morning walk. Look out for grey wagtails and pretty butterflies in summer and visit local artist Rod Craig's studio to see his paintings of the landscape.
Where to stay: The Feathers, right in the town centre. Made up of three delightfully rickety old townhouses, this independent boutique hotel is a beautifully bright retreat in the centre of Woodstock. Stick around here for dinner, too – their restaurant is a favourite with locals looking for something special.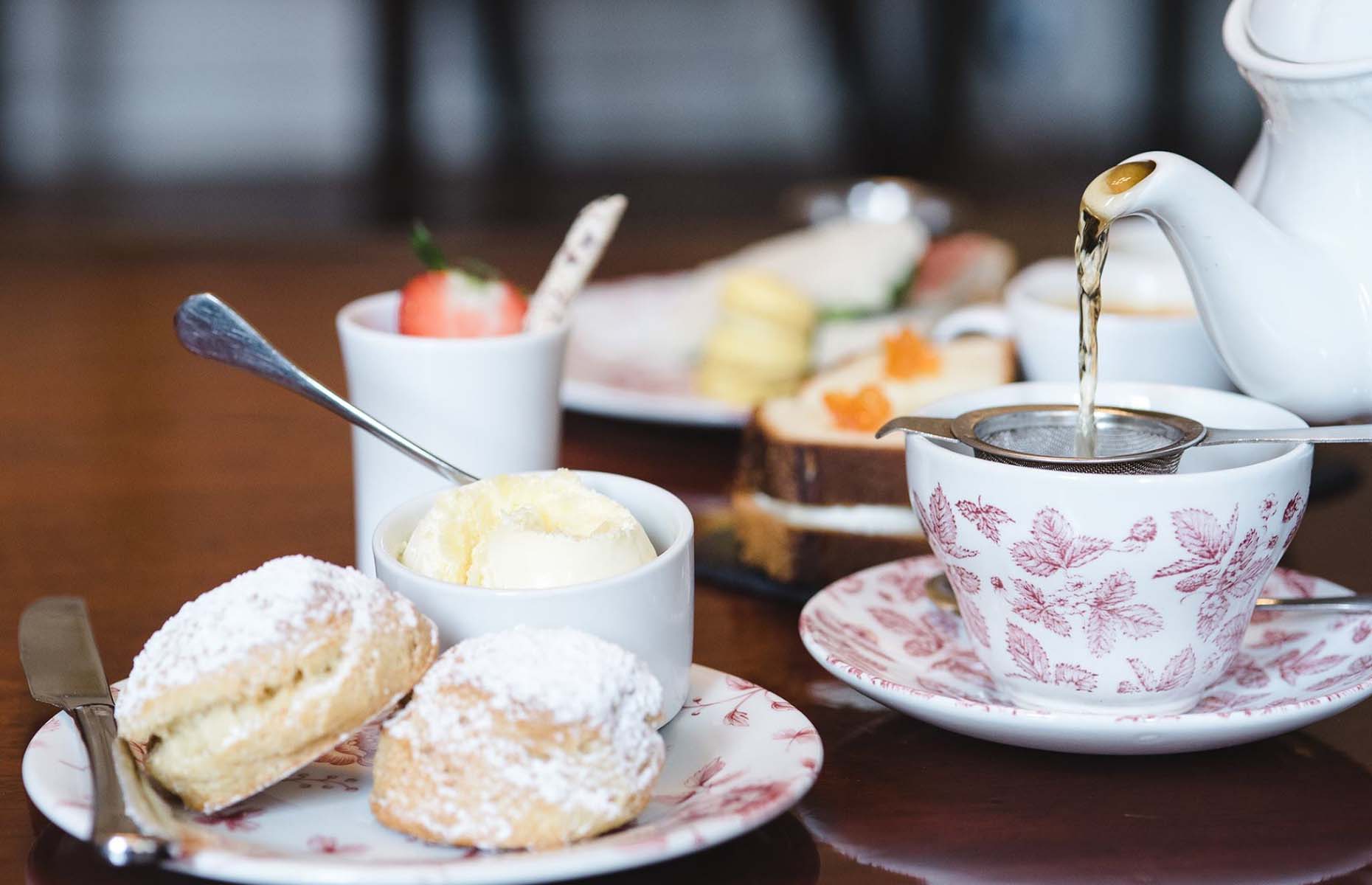 Feathers Hotel Woodstock/Facebook
Best for a family holiday: Notgrove Estate
The Cotswolds is often misrepresented as a destination only for those interested in history and architecture. But there's lots of appeal for families too, and there's no better place in the north Cotswolds than Notgrove Estate.
This vast, 1500-acre estate is a wild adventure playground for kids and adults alike, with its deep valleys, swathes of untouched pasture and beautiful hilly views. Activities like foraging and falconry in the woods are among the highlights, but most thrilling is the electric quad bike tours run by Quad Quest. Visitors learn to drive the bikes before going on- and off-road around the farm to meet the goats, alpacas and highland cows. Fine scenery and soaring buzzards are mesmerising, but for serious adrenaline junkies, an hour racing around the on-site quarry is a must.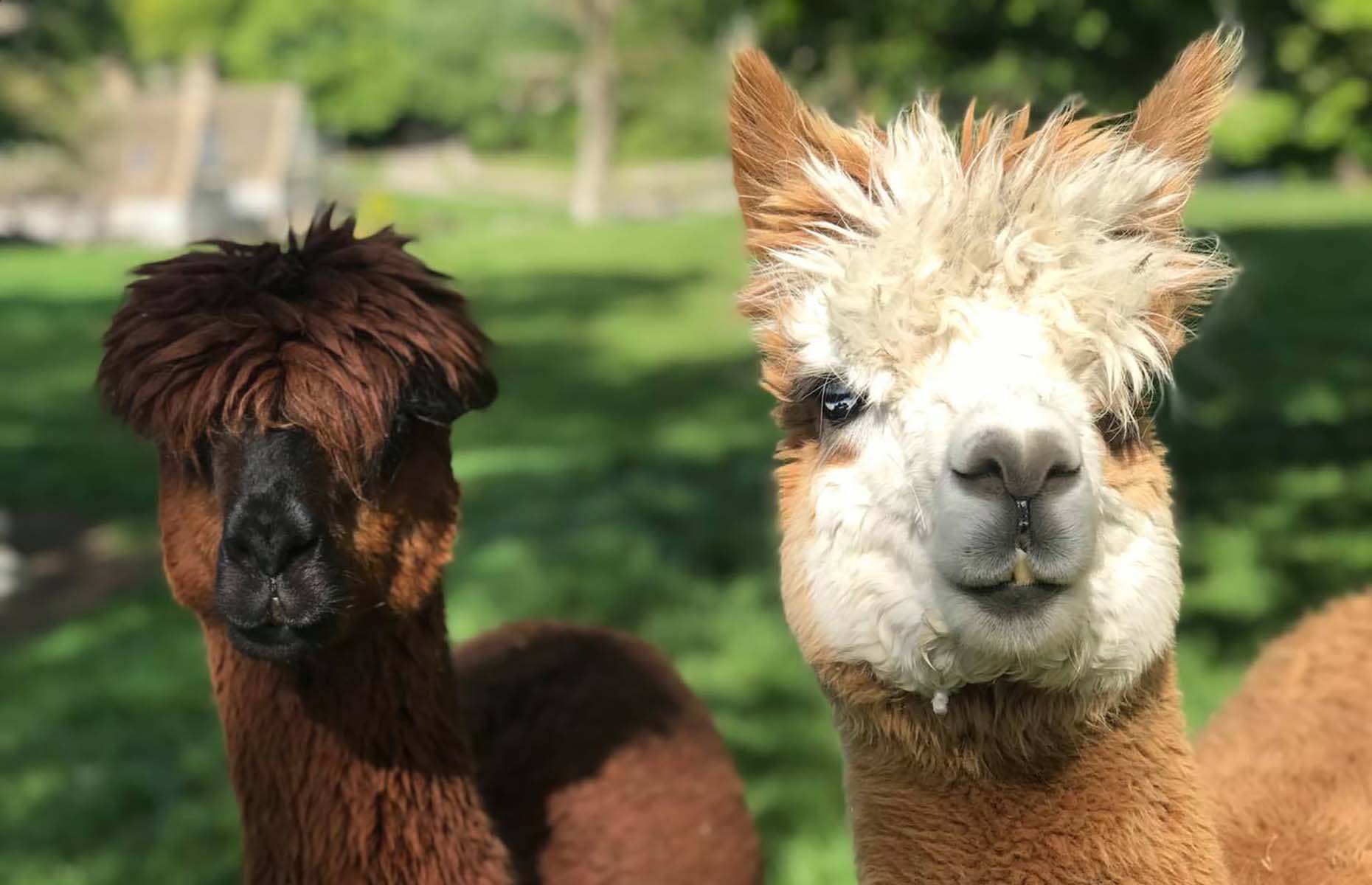 Notgrove Holidays/Facebook
Where to stay: Sleep on site – Notgrove has its own accommodation in the form of modern self-catering barns, glamping pods or spacious safari tents with enclosed decking perfect for bringing the dog.
Best for a small-town escape: Witney
Right on the edge of the Cotswolds, between the rural villages and Oxford's city centre, Witney is a brilliant base if you're keen to hit both city and countryside. The market town doesn't draw many crowds at all, but that's not to say there's nothing here. Witney has a high street and shopping area packed with independent stores and boutiques, there's the Wychwood Brewery and its taproom just a five-minute walk from the centre, and there are some excellent bars and restaurants too – try Red Lion Smokehouse for its home-smoked meats.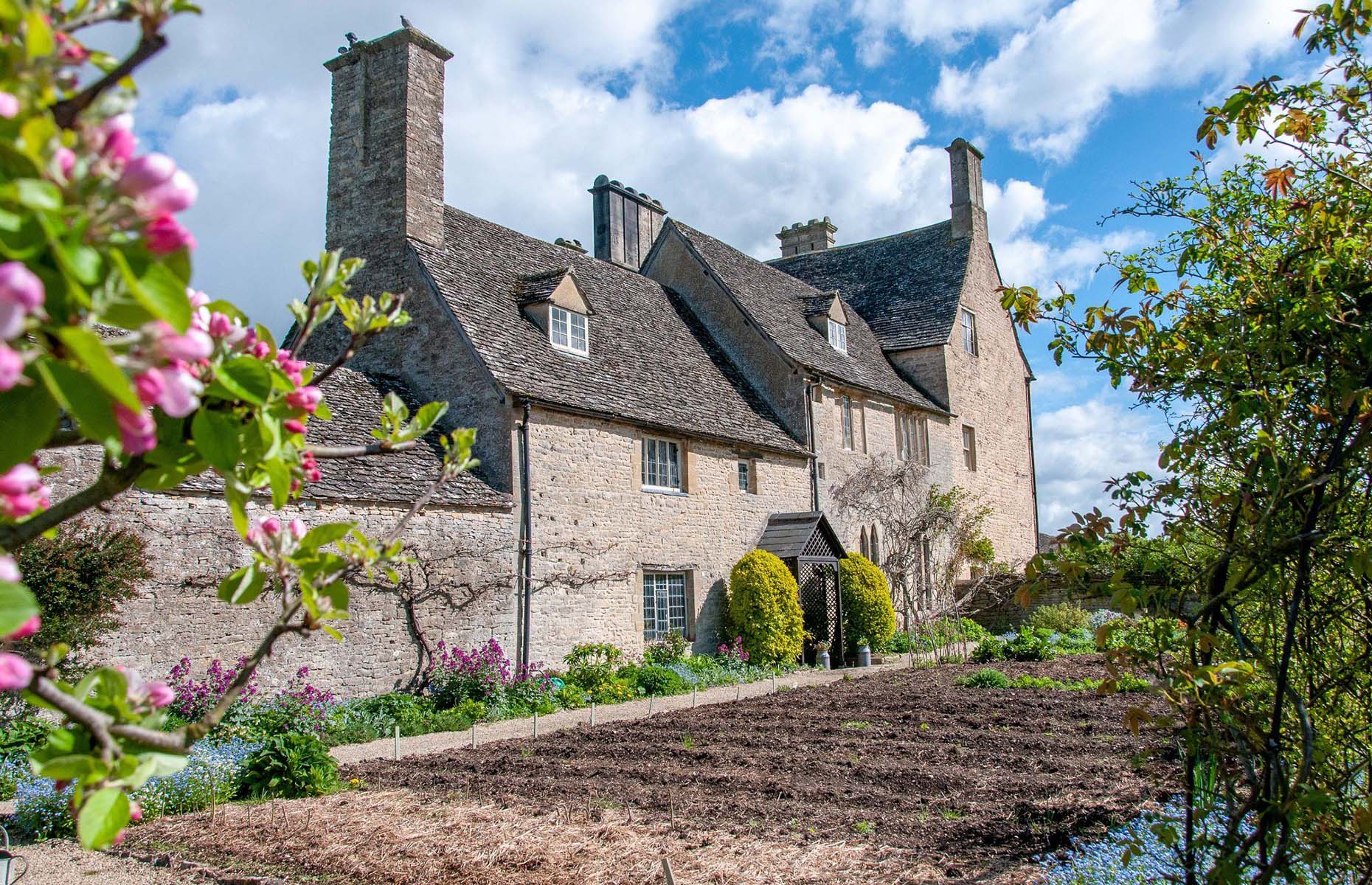 Cogges/Facebook
The two major cultural highlights in Witney are Cogges Manor Farm, where parts of Downton Abbey were shot and where kids will love feeding the animals or learning to bake cakes in the main 13th-century house, and the Blanket Hall. This town was a centre for weaving, and it was here that artisans brought their wares to be approved by the Company of Blanket Makers. It's now a museum, store and pie shop with a lovely garden that backs onto the River Windrush.
Where to stay: The Blue Boar is a lovely pub with rooms right on the high street with cosy but contemporary decor.
Best for tranquillity: Minster Lovell
To really escape the crowds in the Cotswolds you've got to go a bit off-piste, and Minster Lovell is just that. This tiny village doesn't seem to have much on offer on first look, but a stroll along its pretty main street, where thatched cottages are draped with climbing ivy and gorgeous flowers, comes highly recommended. It takes you to the local church, and just beyond the graveyard sitting on the riverside is the ruins of an impressive manor house.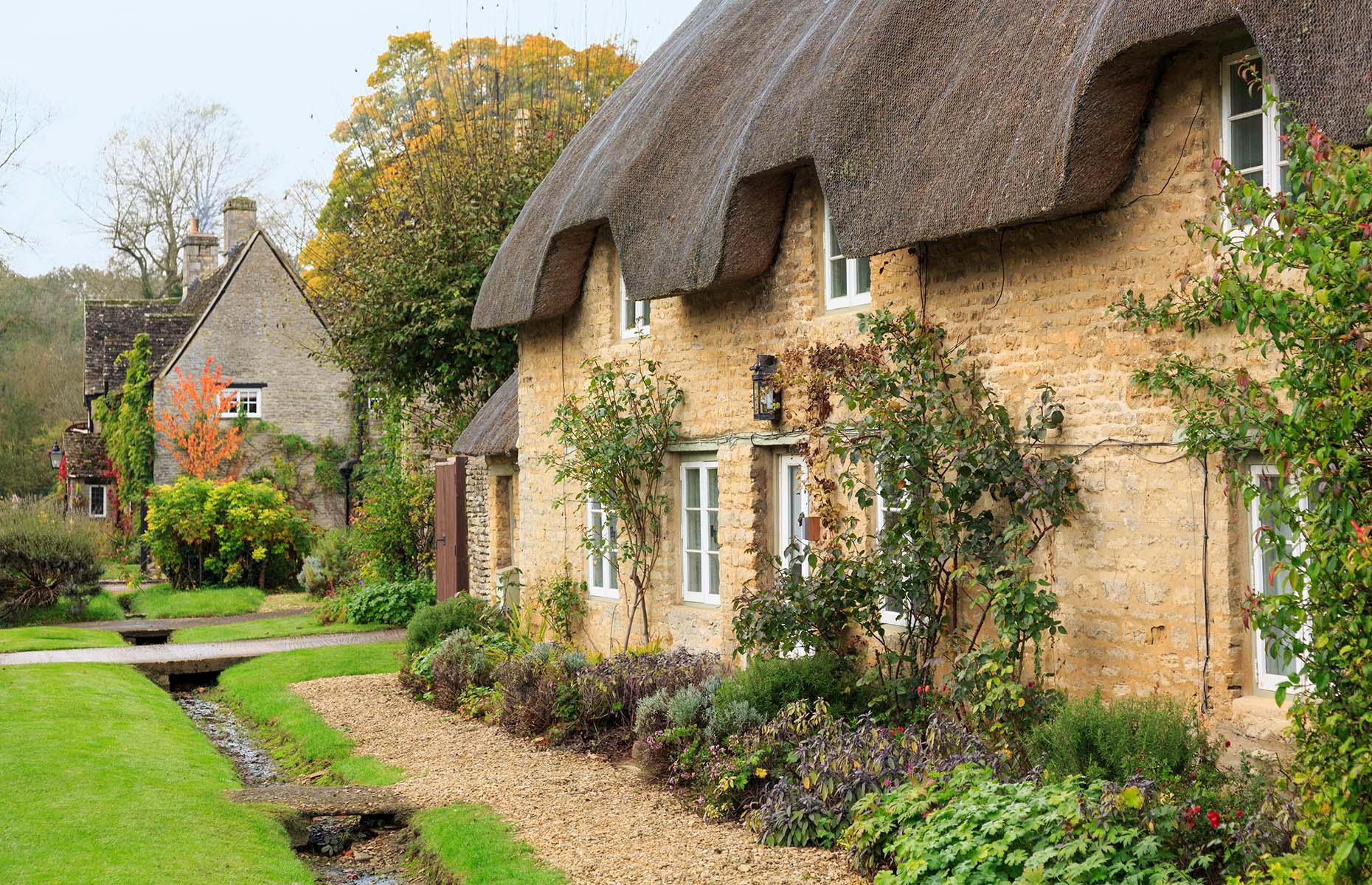 Steve Heap/Shutterstock
The 12th-century Minster Lovell Hall is steeped in mystery, as its last baron is said to have gone missing while staying there after returning from battle. Regardless of what really happened to him, the location is now a beautiful place for a walk or picnic and you can climb in and around the ruins freely. The 15th-century St Kenelm's is well worth a look in too.
Where to stay: Minster Mill, a contemporary hotel inside an old-style building with pretty landscaped gardens, a great restaurant for dinner and an excellent little spa that's well worth spending an afternoon in.
READ MORE: 51 brilliant British staycations to book in 2021
Lead image: Jo Jones/Shutterstock
Be the first to comment
Do you want to comment on this article? You need to be signed in for this feature