Beautiful Bergen: fjords, fish and fantastic scenery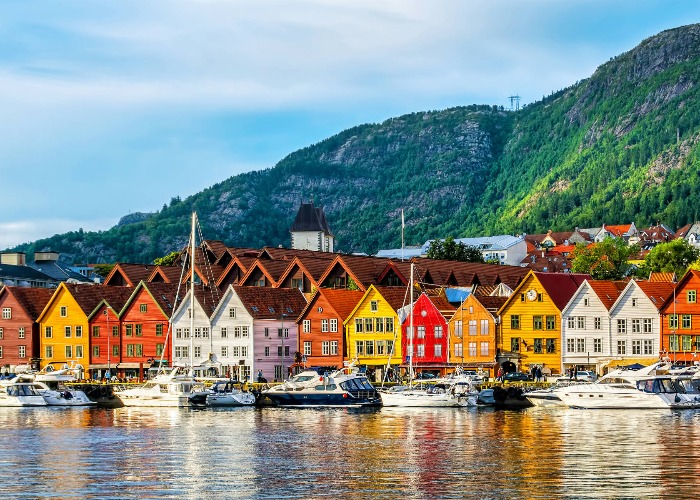 It might be known as the gateway to the fjords but the coastal city of Bergen is more than a jumping-off point for Norway's natural spectacles. Here's what to see on a long weekend, once it's safe to travel again.
Surrounded by seven mountains, fish-rich fjords and a dramatic coastline, it's easy to see why Bergen has been a significant settlement since the early Middle Ages.
From the 14th century on, Norway's second-largest city and one-time capital was a major trading outpost, a past preserved in the yellow, red and white wooden houses of Bryggen, the city's UNESCO-listed wharf.
But while there's plenty of history to discover, Bergen is a modern city with a large student population and flourishing businesses from fishing to energy.
There's a bustling nightlife scene, more museums than you could hope to visit in a weekend and plenty of culture to keep you occupied should the weather turn, which is more than likely. Regardless, no trip to Bergen would be complete without enjoying the scenery – either with a funicular ride up the mountain or a boat trip through the fjords.
Day 1
Check-in to: Hotel Oleana, a boutique hotel which is just a short walk from the harbour district of Bryggen, and a stone's throw away from a lot of the city's best bars and restaurants. The hotel's 97 modern rooms and suites are all individually designed and inspired by local 19th-century composer and virtuoso violinist, Ole Bull.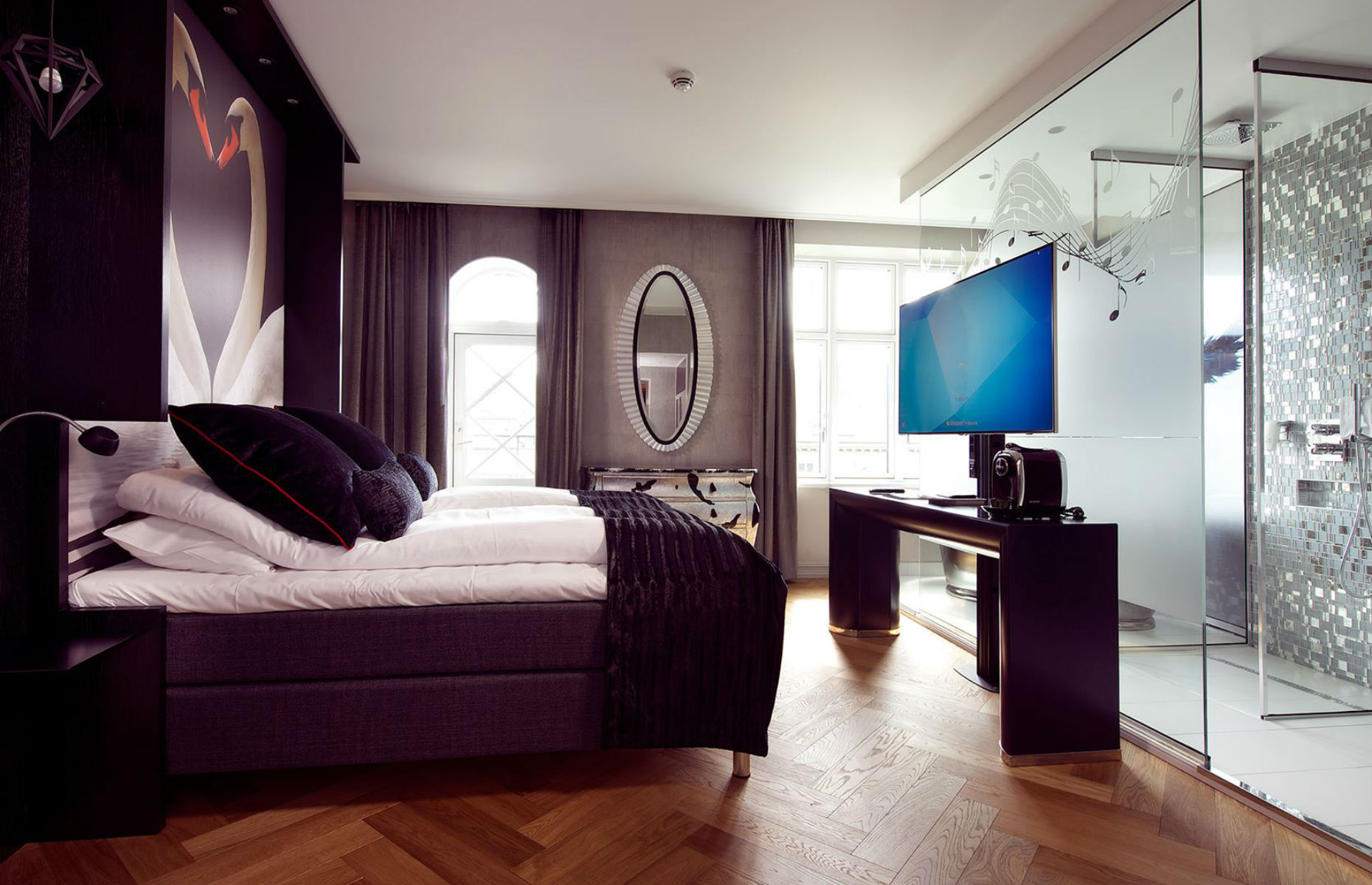 Hotel Oleana/Facebook
Top tip – don't miss out on Hotel Oleana's extensive breakfast buffet, which includes everything from Spanish tortilla to pastries and brunost, the curious caramel-like Norwegian brown cheese. Eating out in Bergen isn't cheap so it's a great opportunity to fuel up for the day ahead.
Have dinner at: Pingvingen. "The Penguin" is renowned for its late-night eats. It's also a reliable spot to get some hearty, not to mention reasonably priced, Norwegian home-style cooking – which can be surprisingly hard to come by. Fish dishes, meatballs and stews are all likely to feature on the menu, made from seasonal ingredients like beetroot, mushrooms and moose.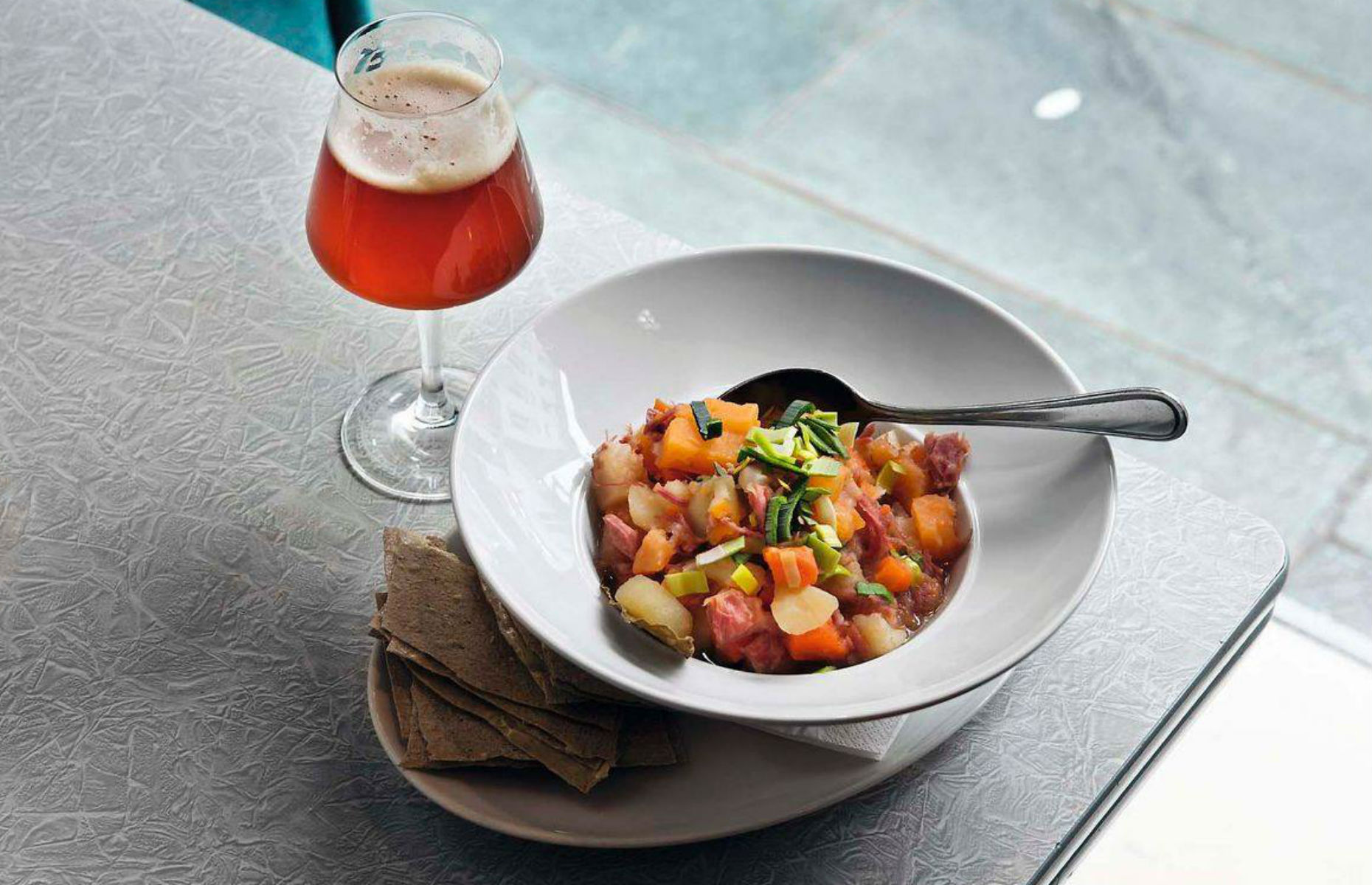 Pingvinen/Facebook
Go for a drink at: Café Opera (temporarily closed). This stalwart of Bergen's nightlife scene changes from a daytime café into bar with DJs, live jazz and quizzes in the evenings. If a pint and a chat is more your thing, head to Henrik øl og vinstove where you'll find dozens of beers on tap.
Day 2
Admire the beauty of Bryggen: For 400 years Bergen was a major port for the Hanseatic League, a medieval Baltic trading cartel that dominated Northern Europe. Today, Bergen's highlight is undoubtedly the colourful timbered merchants' houses of Bryggen, the original heart of the Hanseatic settlement. Though several of the original historic buildings were destroyed in the great fire of 1702 and other challenges, many of the 18th- and 19th-century buildings remain.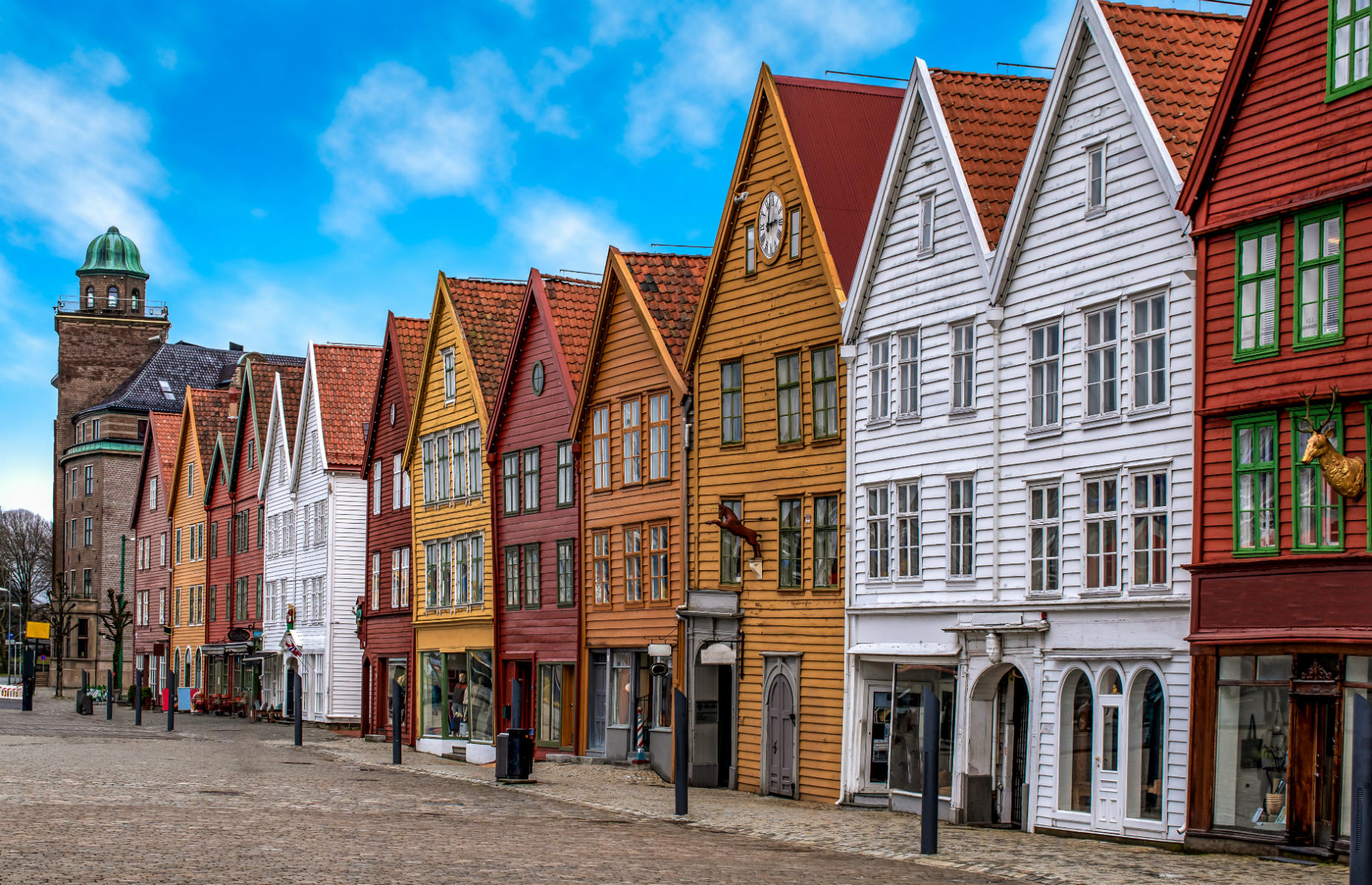 NAPA/Shutterstock
There were strict planning regulations – with business carried out at the waterfront end of the long gabled buildings, while all cooking and socialising took place at the Øvregaten end to minimise fire risk. You can learn all about daily life in the Hanseatic era at the old assembly rooms of the Hanseatic Museum and Schøtstuene.
Alternatively, head to the Bryggens Museum to see the remains of some of Bergen's oldest buildings, dating back to the early 1100s, and other artefacts uncovered during the archaeological excavations which followed another major fire in 1955.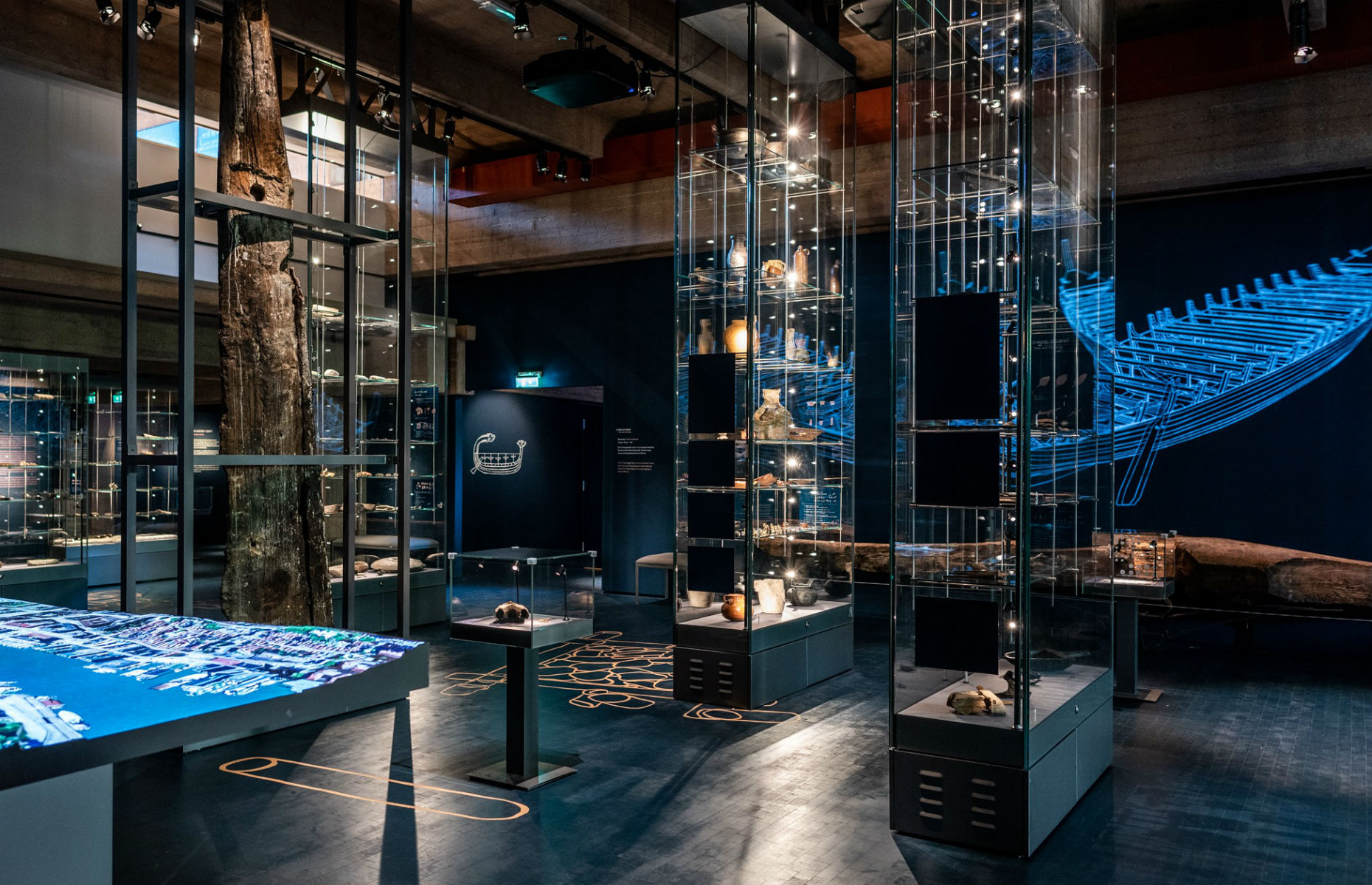 Bymuseet i Bergen/Facebook
Top tip – buy a Bergen Card, which gives you free or discounted entry to many museums, attractions, restaurants and tours. Available for 24/48/72/96 hours, it includes travel on buses across the region and on Bergen Light Rail to and from the airport. Prices start from around £25 for adults and £9 for children. See here for details.
Eat lunch at: Torget fish market. Either grab a smoked salmon sandwich from one of the outside stalls or head indoors to Fjellskål Fisk & Skalldyr, where you can try everything from just-off-the-boat-fresh sushi to shellfish platters and fish and chips.
Take a stroll to: the Bergenhus Festning, the 19th-century fortress which houses remains of earlier defences and royal residences. Many of these were destroyed in 1944, when a Dutch ship loaded with ammunition exploded in the harbour killing dozens and injuring thousands, as well as destroying many of the surrounding buildings.
The medieval Rosenkrantztårnet tower and 13th-century banqueting hall Håkonshallen have been carefully restored. Modern history buffs should head to the nearby Bergenhus Festning museum, which tells the story of Bergen's Nazi occupation and resistance movement.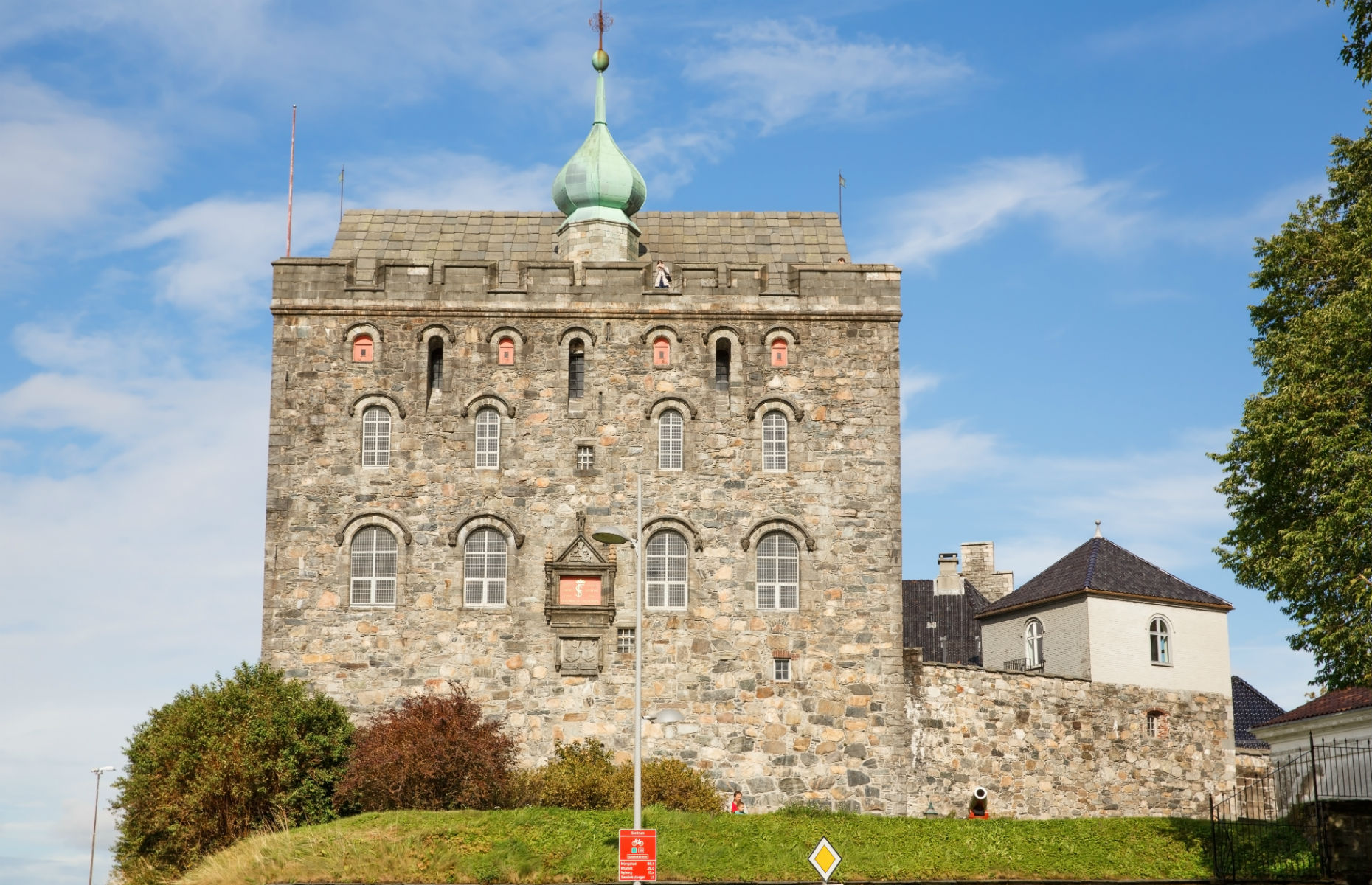 ruzanna/Shutterstock
READ MORE: 30 of Europe's most beautiful castles
Take the Fløibanen funicular: to the top of Mount Fløyen for stunning views over Bergen, the surrounding hills and fjords from 1,300 feet (400m) above sea level. Then hop back on for the six-minute return journey or simply walk down the clearly marked paths back into town.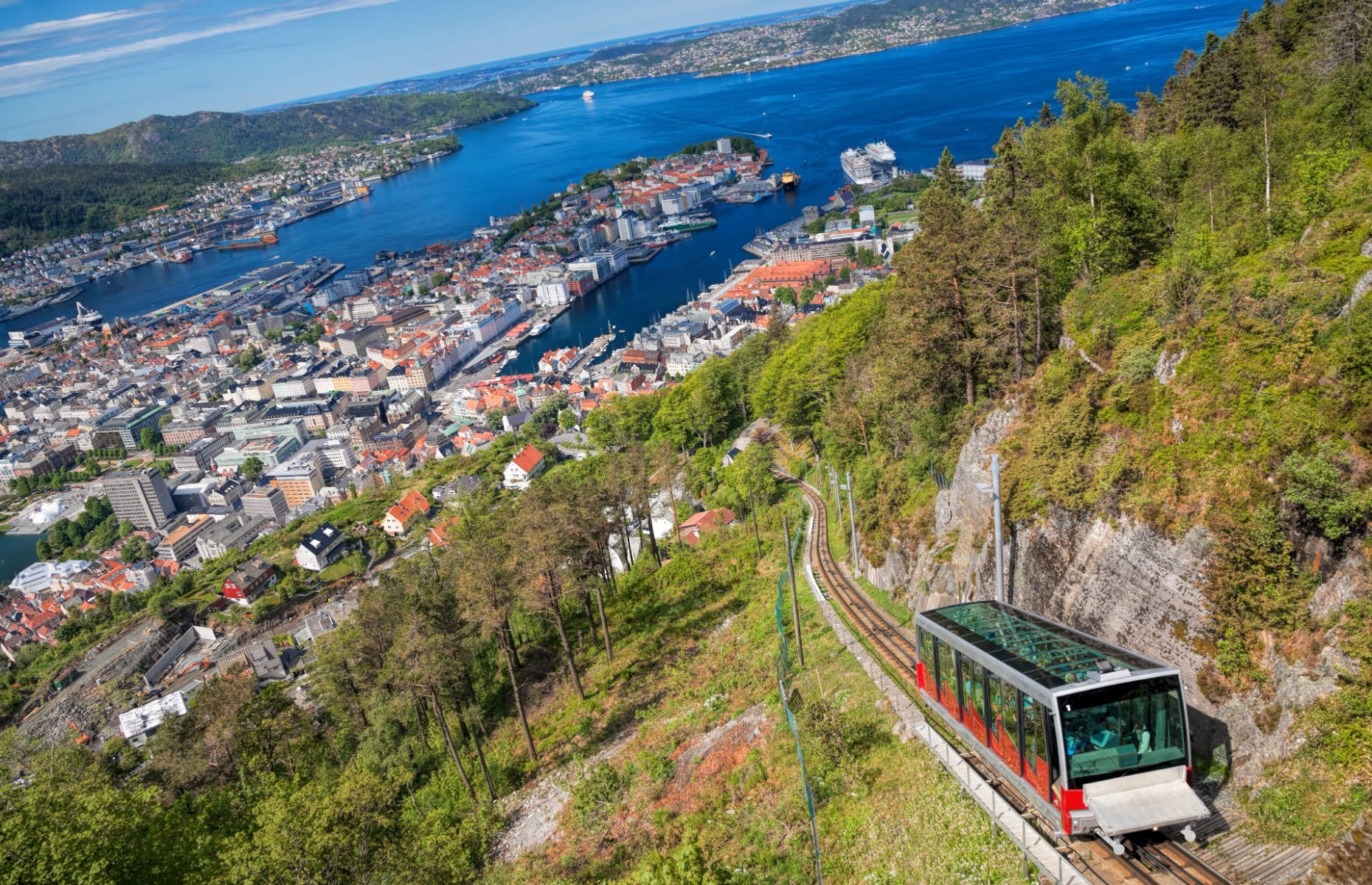 Samot/Shutterstock
Solve puzzles: at Escape Bryggen. Based in one of the timbered merchant houses Bryggen's renowned for, this Hanseatic-themed game for two or more players is the only escape room set in a UNESCO World Heritage Site.
Dine at: Bjerck restaurant and bar. If possible, snare a table with views over the harbour and try the Prinsefisk, a local classic of Norwegian cod with white asparagus, shrimps, butter sauce and dill.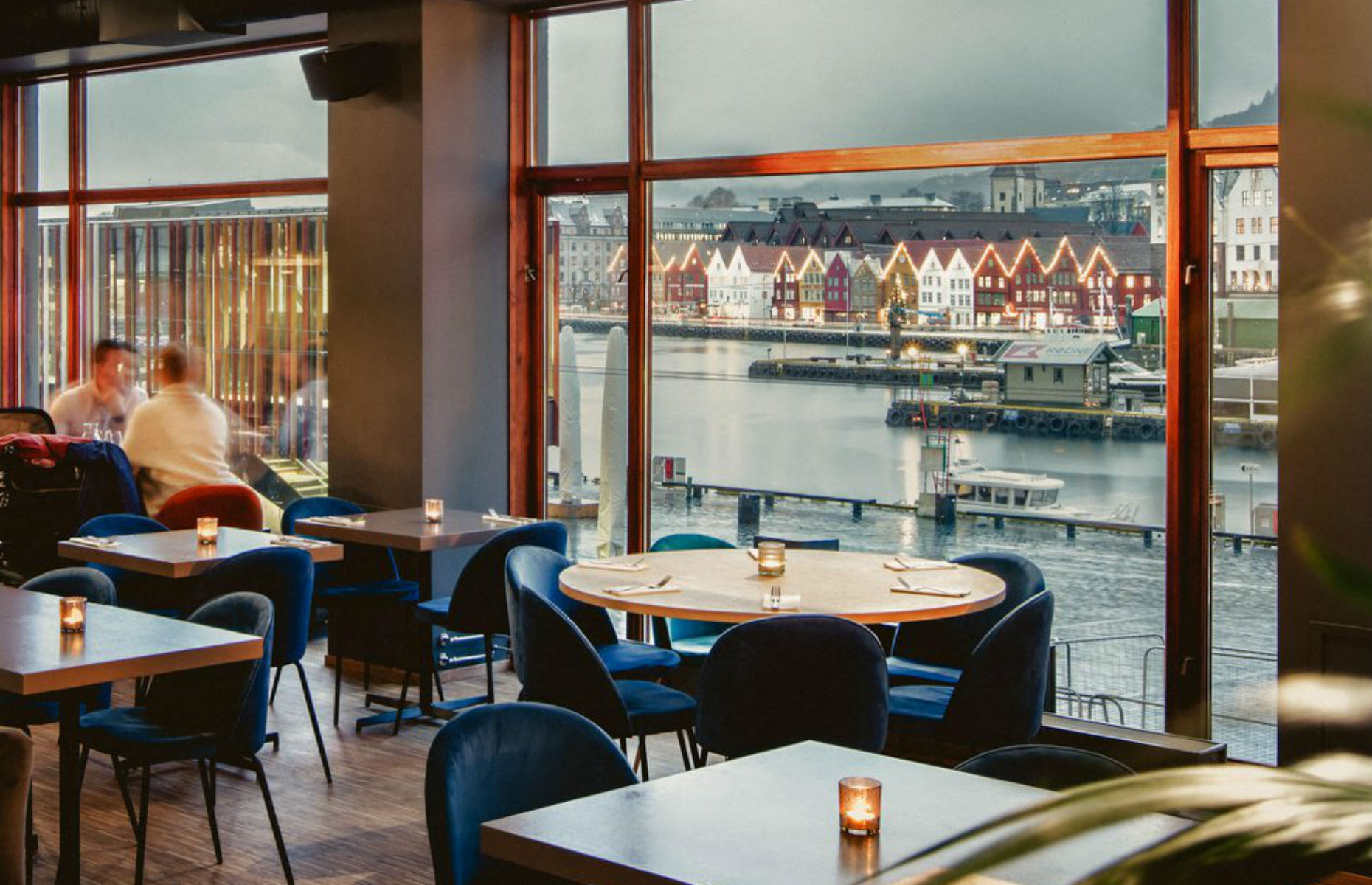 Bjerck Restaurant & Bar/Facebook
Drink cocktails at: No Stress. The chilli martini – described as a 'raspberry cocktail with a bite', the bite being a whole Thai chilli – is truly delicious. The bar keeps milk in the fridge in case anyone is foolish enough to try and eat said chilli.
READ MORE: discover six reasons to visit southern Norway
Day 3
Book a boat trip: To really appreciate Bergen's stunning setting, take a fjord boat cruise to Modalen which leaves from Zachariasbryggen by Torget fish market. Covering everything from the region's Viking history to the Nazi occupation to the modern-day fishing industry, this 3.5-hour tour starts from around £40 per person.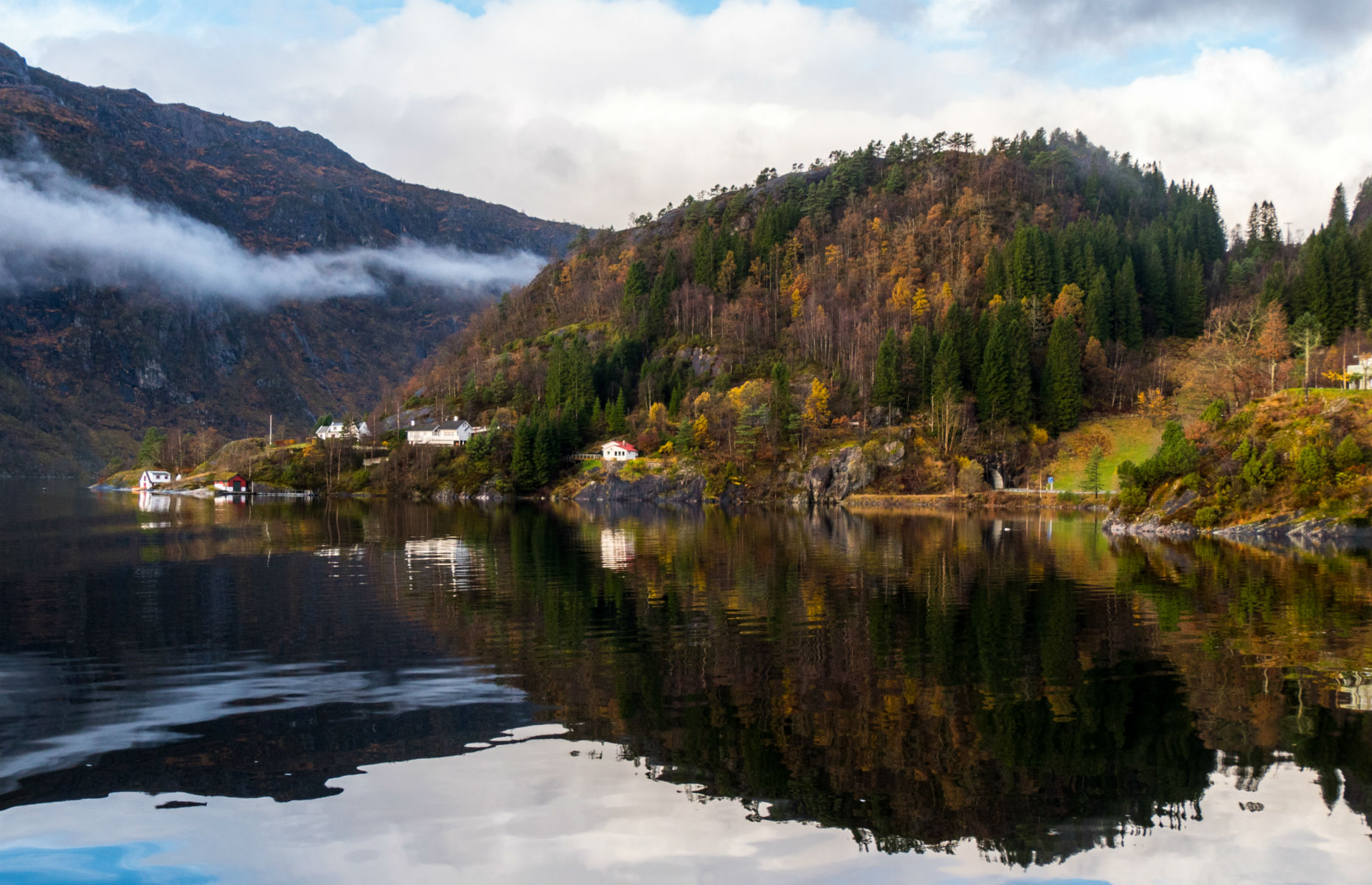 Select Stock/Shutterstock
Grab a drink: at the delightfully eclectic BarBarista. With umbrellas, toys and other colourful items strung from the ceiling, it's worth a trip for the decor alone.
READ MORE: A perfect weekend in Oslo
Pay a visit to: the Fisheries Museum in the pretty suburb of Sandviken, an excellent museum that covers not only the importance of fishing in Bergen but also wider issues such as sustainability through a series of interactive exhibits.
If art is more your thing, head to the KODE art museum complex, where you can admire the works of Edvard Munch or the fine landscapes of Johan Christian Dahl, among many others.
Lead image: Olena Tur/Shutterstock
Be the first to comment
Do you want to comment on this article? You need to be signed in for this feature