8 brilliant reasons to book a family cruise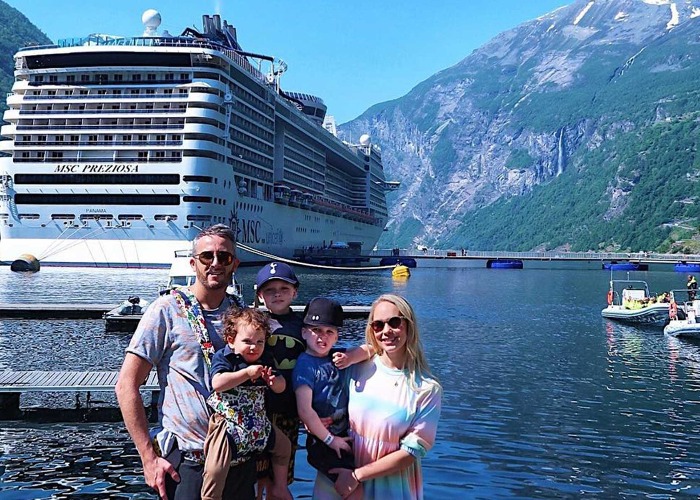 With entertaining kids' clubs, top-notch food and the chance to wake-up somewhere new every day, there's a reason an increasing number of families are choosing to book with MSC Cruises. We asked mum of three and travel vlogger Emily Norris to explain why a cruise was the perfect holiday for her family of budding seafarers aged one, four and seven.
When you're looking for a family holiday there's truly nobody better than a family-run firm. And that's just one of the many reasons why MSC Cruises welcomes over 350,000 children onboard their ships every year. As a parent you can expect a lot – from aqua parks to high-tech personal assistants, kids' clubs to LEGO experiences and even a MasterChef at Sea Juniors cooking competition. Here Emily Norris, who travelled around the Norwegian Fjords on MSC Preziosa, outlines just a few of the benefits, in partnership with MSC Cruises.
1. You'll see lots of places, but only unpack once…
Seeing a number of destinations that were on our bucket list, but not having to use a hire car or public transport and carting the children around was a big part of the appeal. It is a family holiday but with a whole host of daily excursions and activities available. And knowing you didn't have to get off at each stop meant we could relax if we fancied a day by the pool to soak up some sun.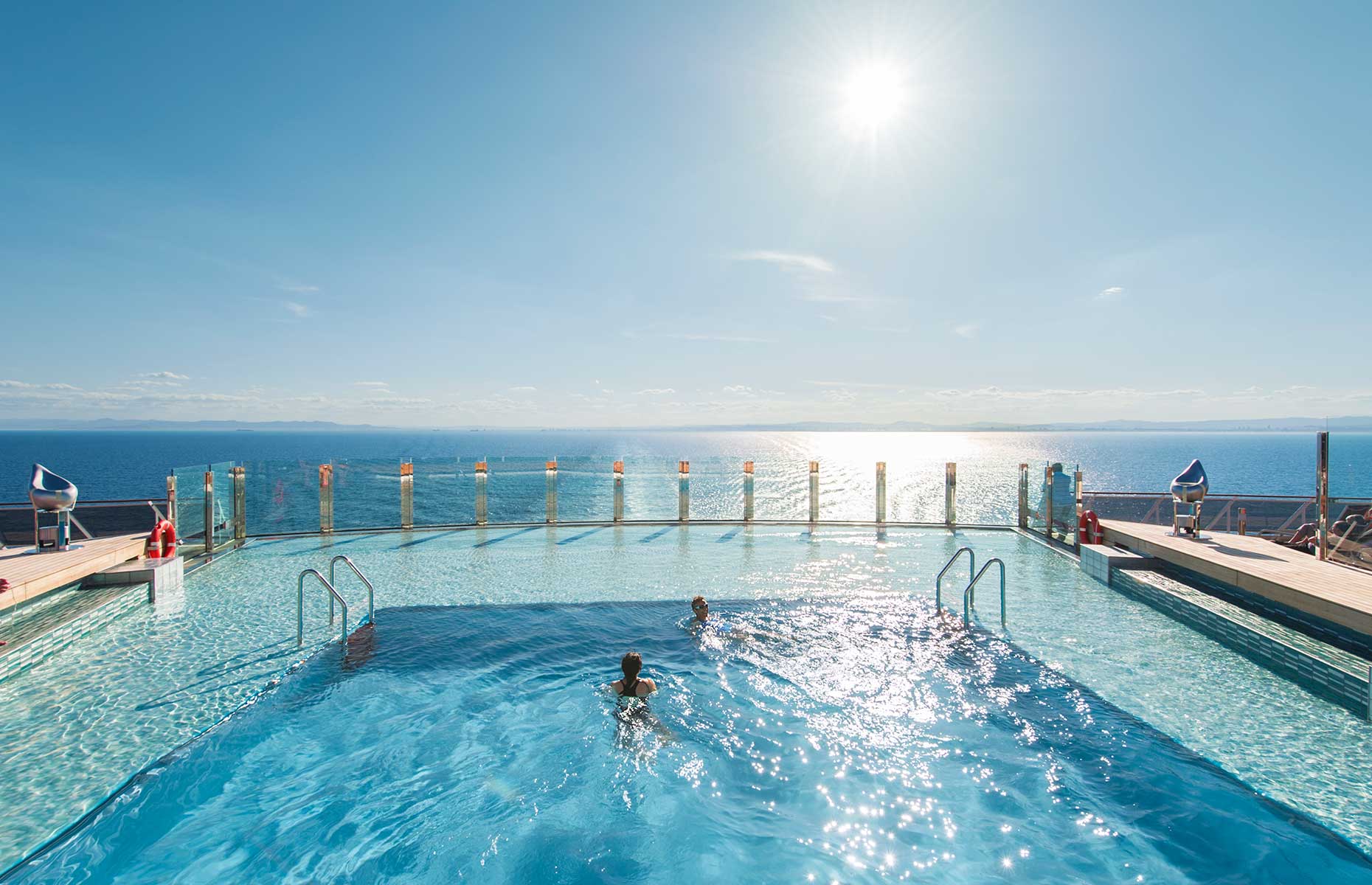 Courtesy of MSC Cruises
2. …and there's a reason why packing couldn't be easier
One thing we loved was not having a weight restriction for our suitcases. Service in the cabin was great and anything extra we did need the crew supplied us with no fuss. Taking a baby carrier for getting off and on the ship was a great idea.
3. The ship is also the destination
Our children just enjoyed the whole experience and couldn't get over the scale of the ship – they just loved exploring onboard. We all had a favourite spot: the kids would probably say the sweet shop, Matt (my husband) the Sports bar and I would say the deck, as the kids could run free and the views were always pretty special (with a cocktail in hand!).
4. The food really is top-notch
Eating breakfast together on holiday is probably one of our favourite things to do as a family and it's so nice to not be running 'Mum's Café' 24/7!
However, the kids absolutely loved the Pizzeria, Eataly too. Pizza is their favourite food and they often still talk about the pizza they had on the cruise!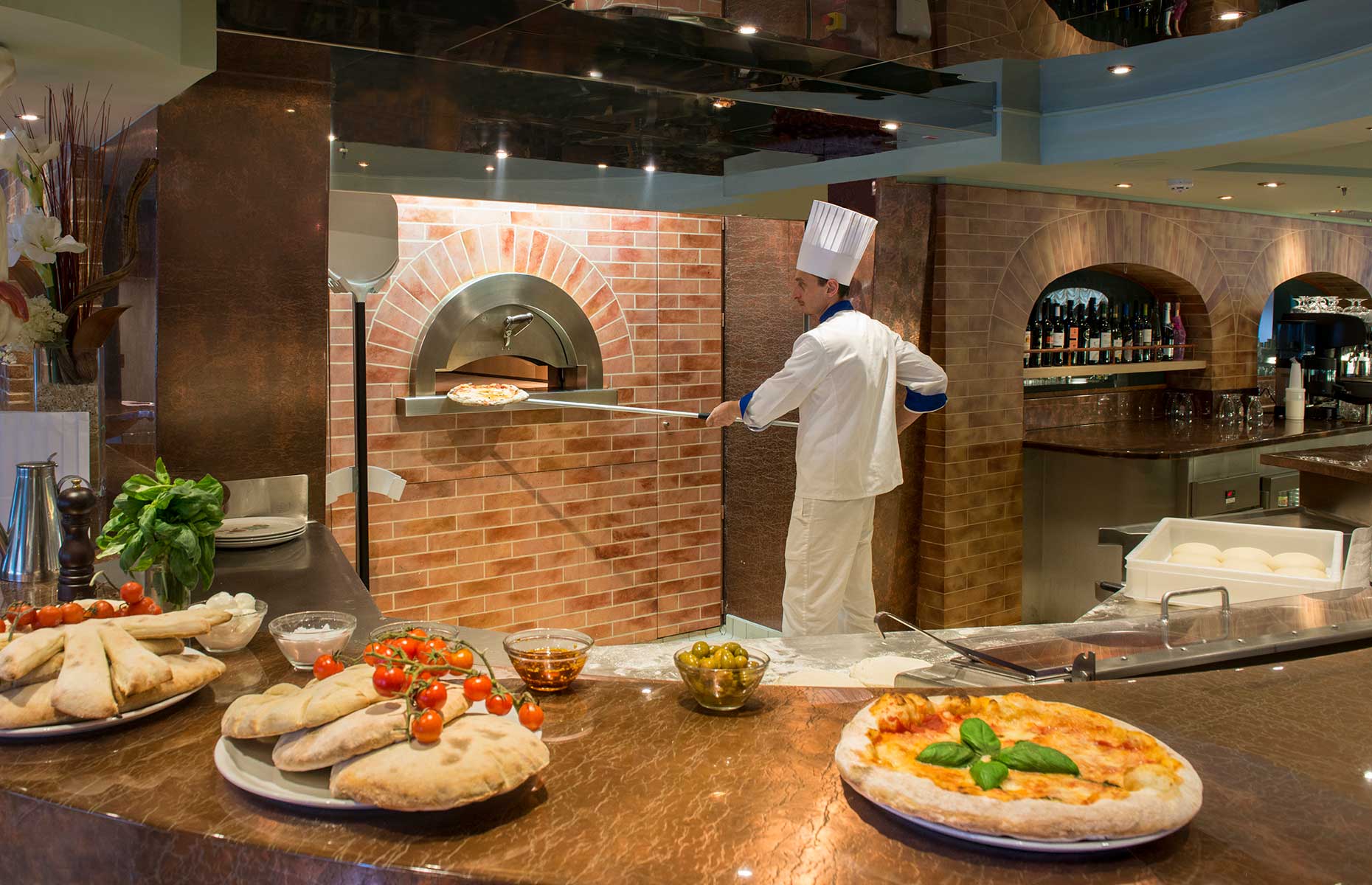 Courtesy of MSC Cruises
5. You'll make memories you'll never forget
One of my favourite memories was waking up with the children and going on to our balcony while cruising down the Fjords, to see incredible waterfalls crashing down onto the calm water.
Also, again on the balcony, stepping out in the middle of the night and it still being light, it was pretty angelic.
Courtesy of MSC Cruises
6. You chose exactly how to spend your time
Our cruise around Norway was great for being able to explore most things by foot from the ship. With young children we didn't want to sign ourselves up to too much, as you never know what they're going to be up for, when they'll be napping, who will need the toilet, and we tried to avoid coach and taxi journeys.
We would make sure we saw at least one of the main attractions at each stop, and looked up something child friendly to do.
Drew Rawcliffe/Shutterstock
Maybe because we documented it, but I think we will all remember playing on the beach and skimming stones on the glass calm water in Flåm with a breathtaking backdrop for the rest of our lives.
Our day at Tivoli Gardens in Copenhagen was probably one of our most favourite days together as a family too – it is truly magical.
7. There's a big choice of cabins
We actually had two connecting cabins as there were five of us which was more than enough space, especially with the balcony.
We did have to teach our children to 'enjoy' a shower though! Not having a bath for a one-year-old was a struggle at first, but the water was warm and they soon got over it!
Courtesy of MSC Cruises
8. The kids' clubs are just one of the options
Personally, my kids don't love kids' clubs. I love spending time with them so I don't put them in, I just soak up the time and memories with them. But the facilities looked amazing and I would 100% recommend to families as I know this is a priority for many parents.
I was surprised how much the kids enjoyed the evening shows – they really were aimed at the whole family.
Courtesy of MSC Cruises
More information and booking
For more information about family cruises visit MSCCruises.co.uk
Be the first to comment
Do you want to comment on this article? You need to be signed in for this feature