Explore Brussels: the top things to do, where to stay & what to eat
There's so much more to Belgium's capital than beer and chocolate (although it would be rude not to indulge in some of the city's finest exports while visiting). From stunning green spaces and seeking out excellent seafood to browsing chic boutiques and finding the locals' favourite nightlife spot, these are the top things to do in Brussels.
Why go to Brussels?
Brussels is the nearest European capital to London – a city even closer than Manchester – and yet it remains a mystery to many, vaguely conjured as the humdrum abode of Eurocrats. Yet Brussels is anything but.
Standing at the crossroads of French and Dutch culture, it's always been quirky, arty and fun. You can eat as well as in Paris; stroll in beautiful cobbled streets that remind you of rural Flanders; visit cutting-edge exhibitions and world-class museums; and there's nightlife to suit everyone. And did anyone mention chocolate?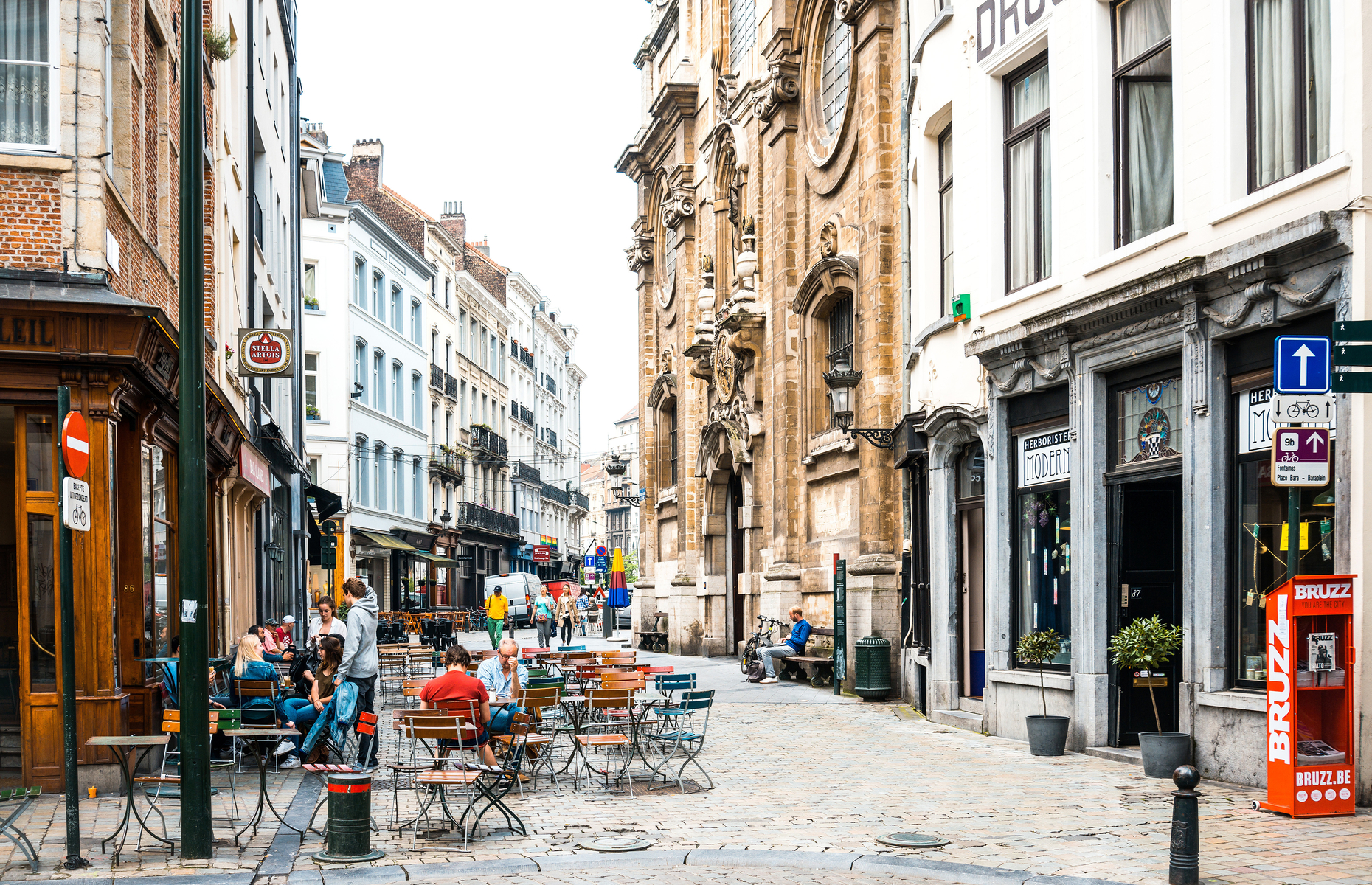 ilolab/Shutterstock
Key neighbourhoods in Brussels
Grand-Place
The Grand-Place is arguably the most elegant square in Europe and it's certainly dressed to the nines. The Town Hall with its Gothic façade and 315-foot (96m) spire is the unquestionable centrepiece, but it's the magnificent guild houses around the square that steal the show. Most of them date from the late 17th century and have different gable decorations depending on their original functions. Book a guided tour to fully appreciate the place.
This is the spot to get your bearings. The Town Hall also houses the Brussels Tourist Infocenter so stock on maps and book your tours while you're around.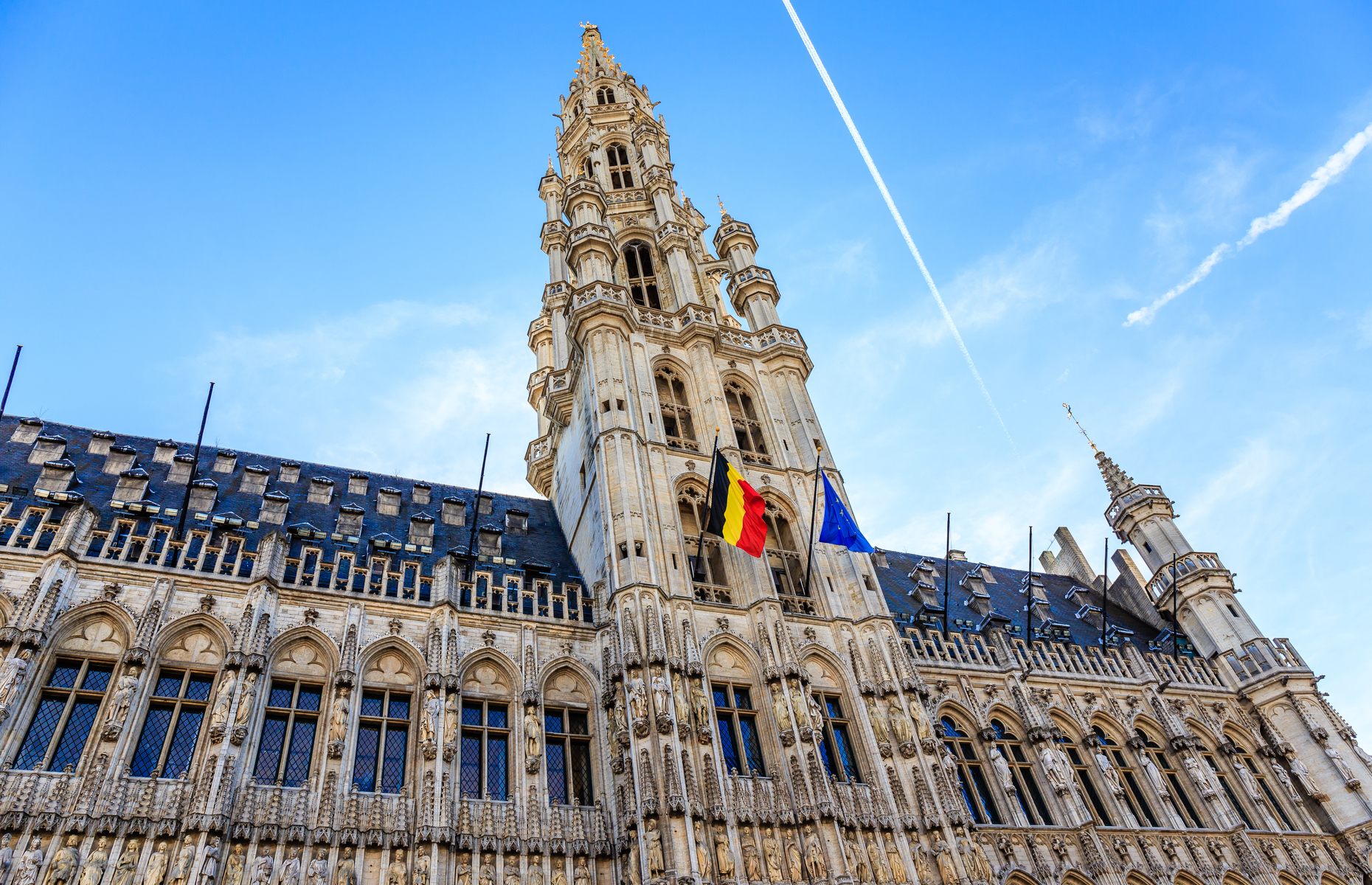 Piith Hant/Shutterstock
Dansaert
Tourists may spend their evenings around the Grand-Place but the young Bruxellois flock to Dansaert at night. The Flemish Quarter beyond the Bourse is where you'll find Ancienne Belgique, dubbed "the Marquee Club of Brussels" having hosted every band you can name, and Place St Géry, ideal for tavern-trekking with shoulder-to-shoulder bars competing for your attention with loud music. Choose between Le Roi des Belges for electronica, Mappa Mundo for more conventional hits or Les Halles, a covered market during the day but an indie bar/club at night.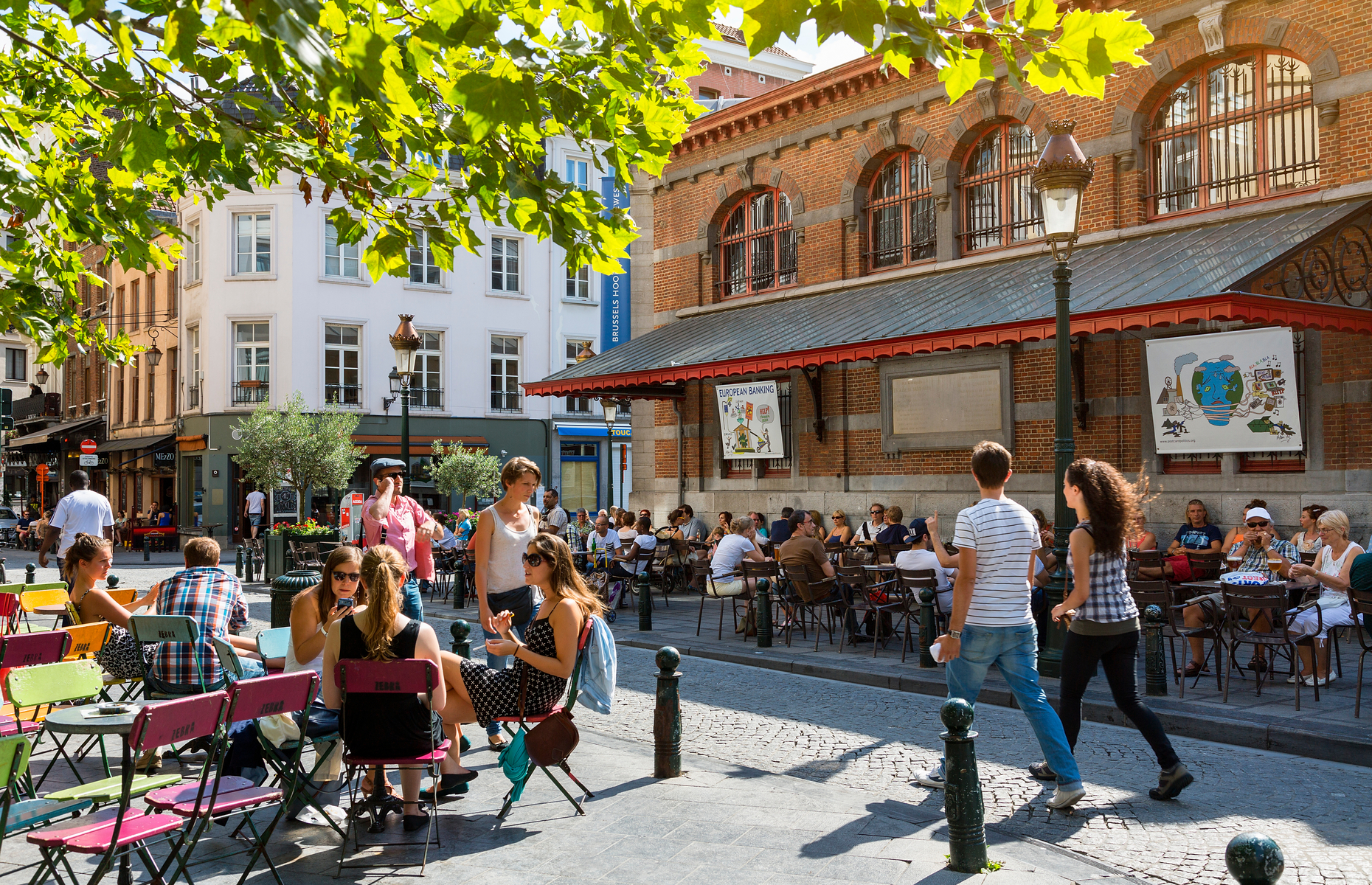 s4svisuals/Shutterstock
Ixelles
The borough of Ixelles isn't on the tourist trail and that's how the locals like it. Chic Belgians shop in fashionable boutiques at Waterloo Boulevard; people gather to eat soul food at the Chaussée de Wavre; joggers run around the peaceful Ixelles ponds; and hipsters hang around the cultural centre on Place Sainte-Croix.
European Quarter
Brussels sleepwalked into being the capital of the European Union. Among the rotating presidencies of the six founding members, Belgium was alphabetically the first – civil servants arrived and stayed so Brussels kept its primacy by default. Today there's a whole European Quarter around Schumann metro station with two must-sees: the curved, four-winged European Commission headquarters at Berlaymont and the European Parliament at Espace Léopold.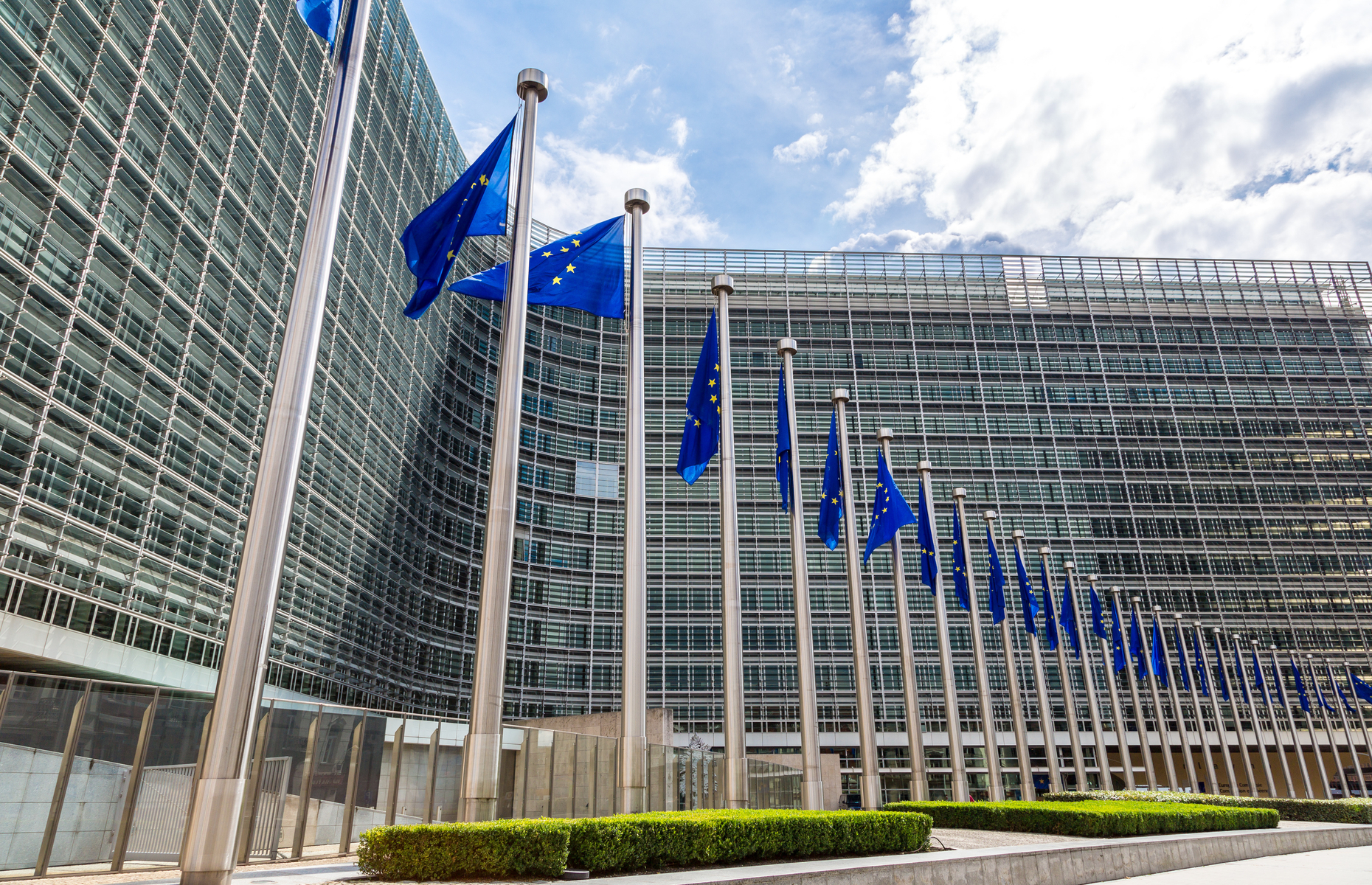 S-F/Shutterstock
Even if European politics bore you, have a stroll inside the Parlamentarium, the visitors' centre in front of the European Parliament, if only to get a photoshopped picture of yourself entering Berlaymont in front of scrambling paparazzi.
Marolles/Sablon
The cobbled, narrow streets of the Marolles and Sablon, south of the Grand-Place, are home to antique emporiums, traditional bistros, pottery workshops – even artisanal soaperies. This has always been the artists' quarter: from Pieter Breughel the Elder (born at Rue Haute 132, buried in La Chapelle further up) to jazz genius "Toots" Thielemans (born at Rue Haute 241), this is truly a Belgian Montmartre.
The top things to do in Brussels
Get your culture fix
There are many museums in Brussels but the clutch of Royal Museums of Fine Arts of Belgium at Rue de la Régence are unmissable. The Magritte Museum is the most popular, as the surrealist artist has become a Brussels icon, and the Old Masters claims the biggest collection of Breughels outside Vienna, as well as masterworks by Bosch, Cranach, Rubens and others. The Fin-de-Siècle explores movements such as art nouveau, symbolism and impressionism.
Follow the comics trail
As you walk around Brussels you'll notice a lot of street art based on comic strips, many of which originated in the city. If you're interested, pick up a leaflet with the location of every comic mural and follow them, finishing in the Comics Museum, housed in a stunning Art Nouveau building.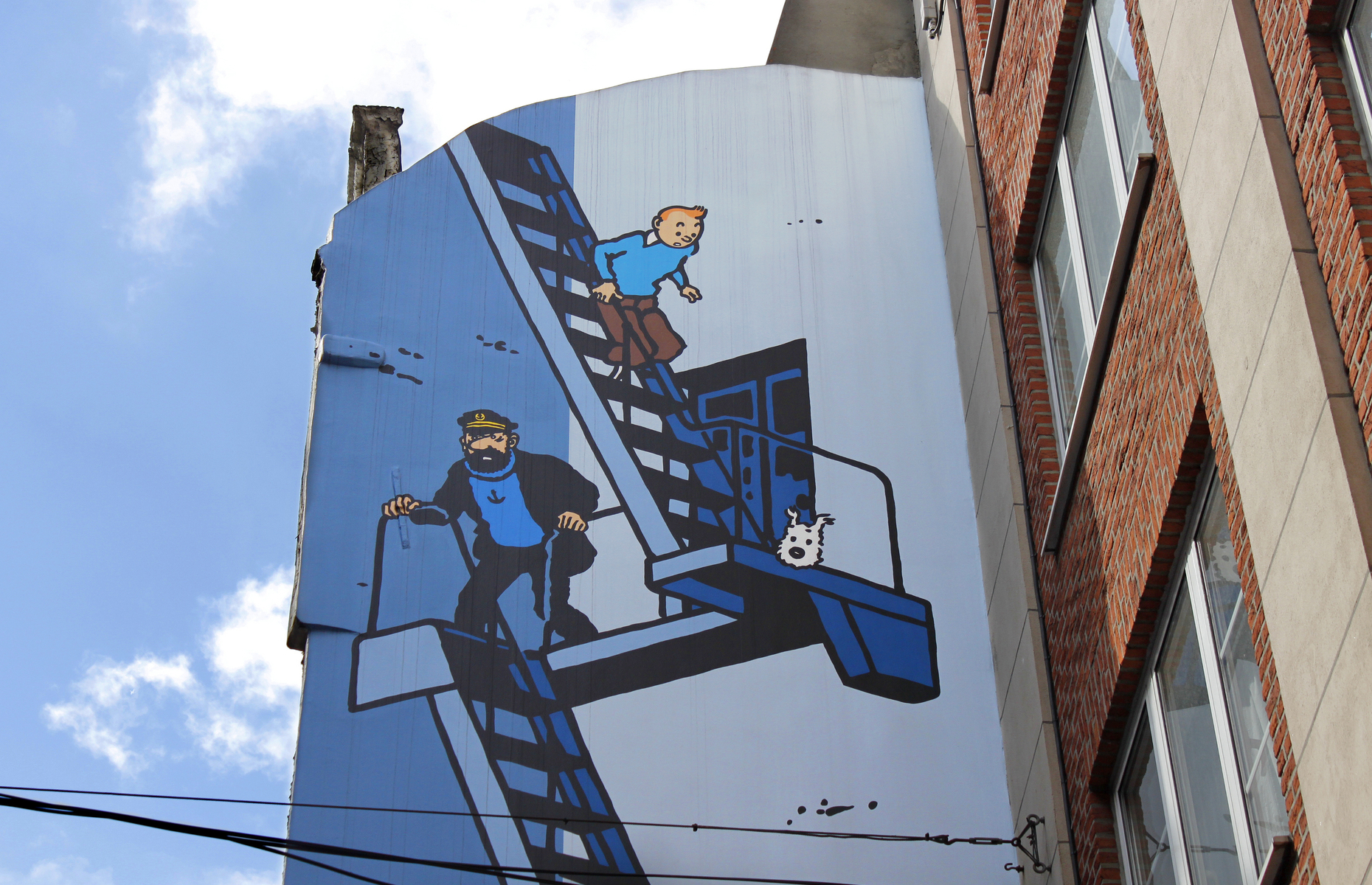 antonnot/Shutterstock
Watch the Manneken Pis get dressed
It may be tacky but you can't leave Brussels without a selfie in front of this cheeky urinating boy. The dates and times for its costume changes are published in advance but the most extravagant creations are in its Garderobe museum at Rue du Chêne 19, a few minutes up from the fountain.
Some visitors don't know that there's also a peeing female statue – the Jeanneke Pis can be found at Impasse de la Fidélité (erected in 1987) – and even Zinneke Pis, a micturating mutt at Rue des Chartreux 35 in Dansaert (erected in 1998).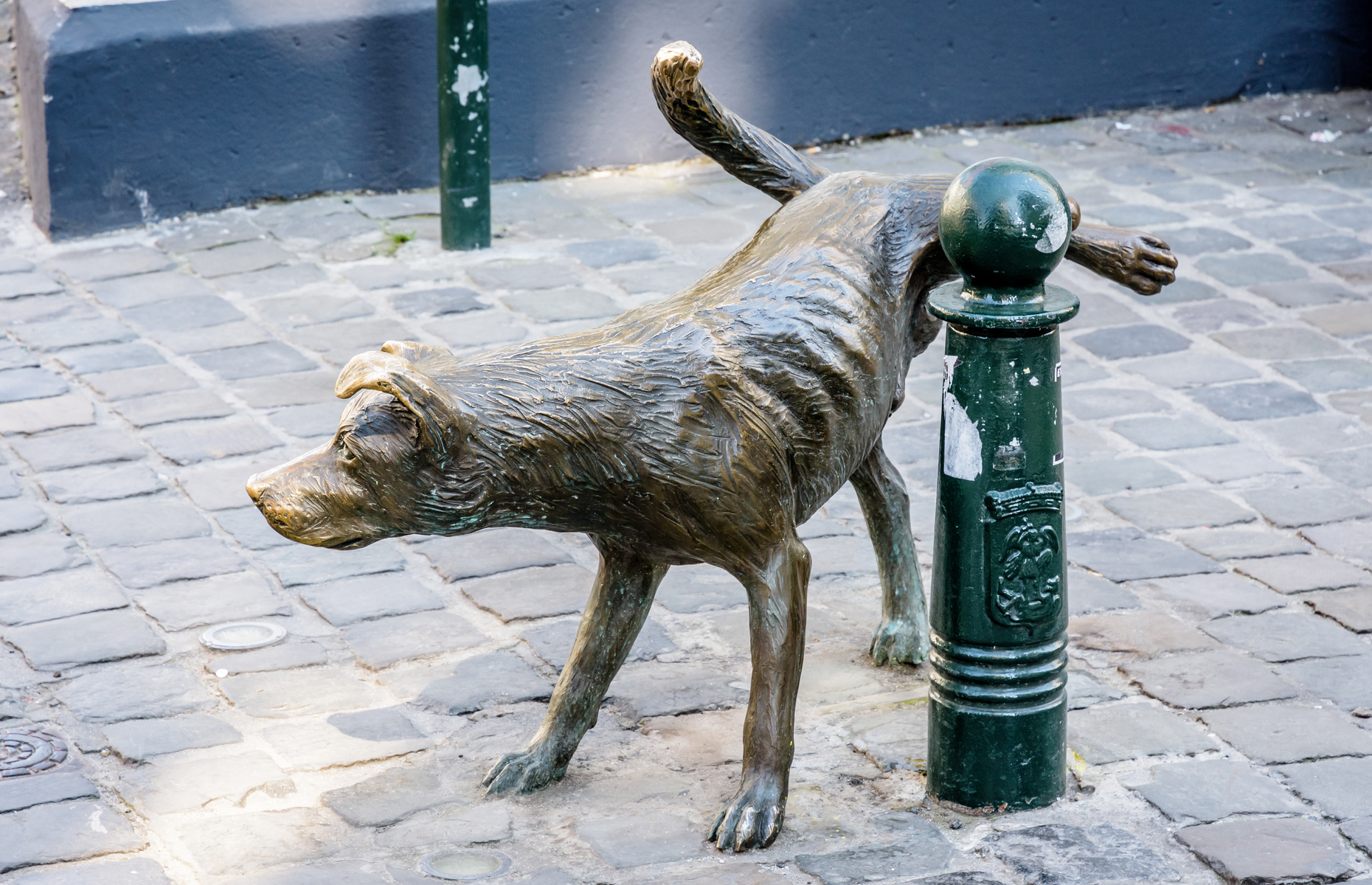 olrat/Shutterstock
Enjoy a day at the Atomium
Although due soon for a refit, the aluminium structure of the Atomium – a 335 foot (120m) high representation of an iron molecule – is a good short excursion to the northern city limits.
Kids also love the Mini-Europe theme park at the foot of the Atomium comprising miniature buildings from all over the continent. Yes, Big Ben and the Eiffel Tower are there, but there are also more obscure structures like the Olavinlinna castle in Finland and Austria's Melk Abbey.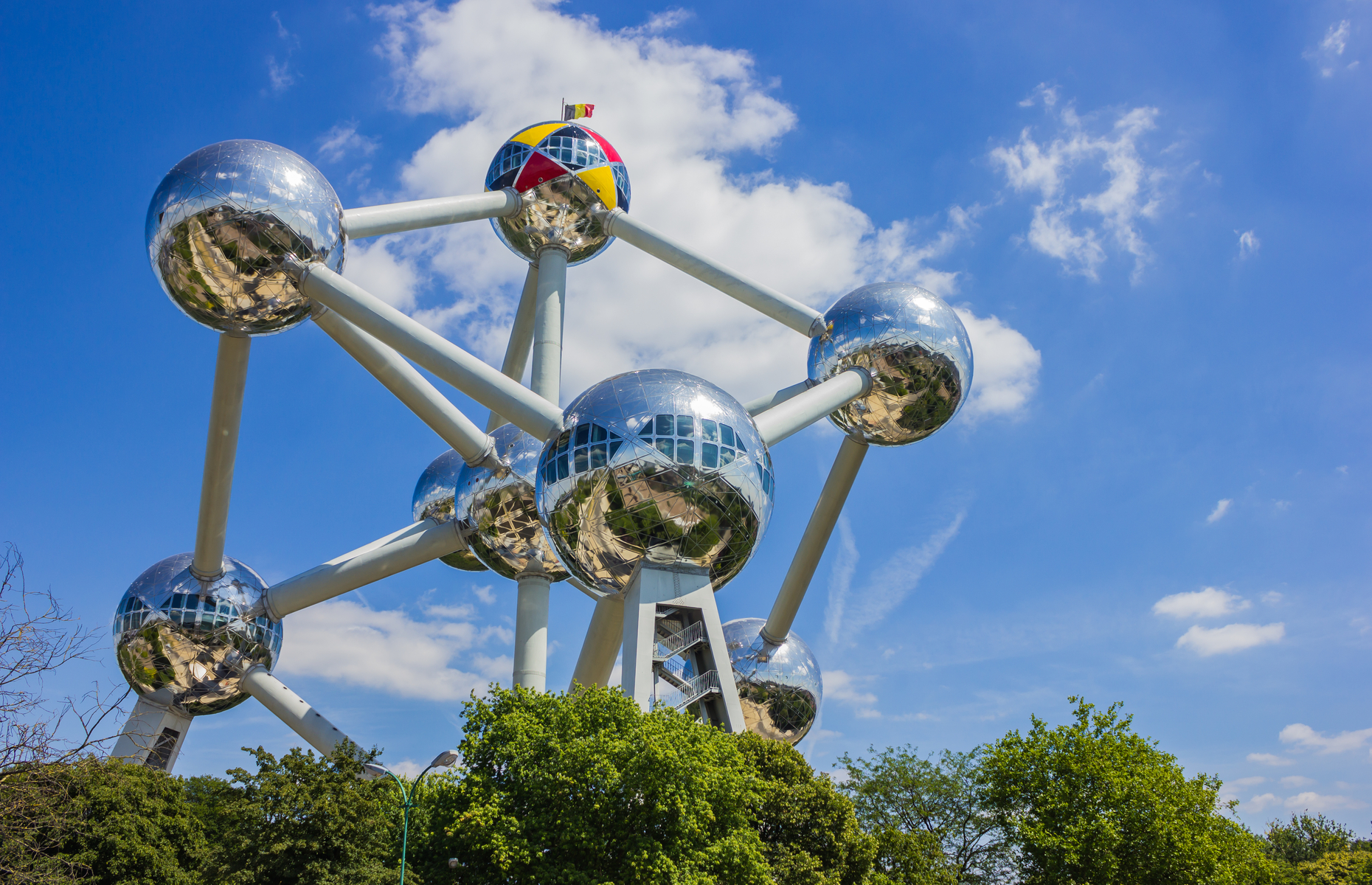 brunocoelho/Shutterstock
Sample the local brews
If you're a real ale fan but don't know the difference between gueuzes, lambics or krieks then book yourself a tour at the two craft breweries in Brussels: Cantillon or Brasserie de la Senne. Alternatively – or additionally – go on a pub crawl with Bravo and enjoy a night out tasting a range of beers while making new friends along the way.
Seek out green spaces
Drop down a gear in the monumental Parc du Cinquantenaire with its semicircular neoclassical colonnade, in the Parc de Bruxelles with its fountains and statues or in the landscaped Parc Leopold with its English boating lake.
For an alternative back-to-nature experience, check out the Botanical Gardens by then spend the night at Le Botanique. The old botanic glasshouse is now a cultural centre with three different-sized music venues with daily rock and pop concerts.
The best hotels in Brussels
Diplomats for the EU and NATO, two institutions based in Brussels, have ensured a high standard of accommodation. Near the Grand-Place, Hotel Amigo is one of the top addresses occupying the grounds of a medieval prison; the police station in the same block is a vague remnant of its history.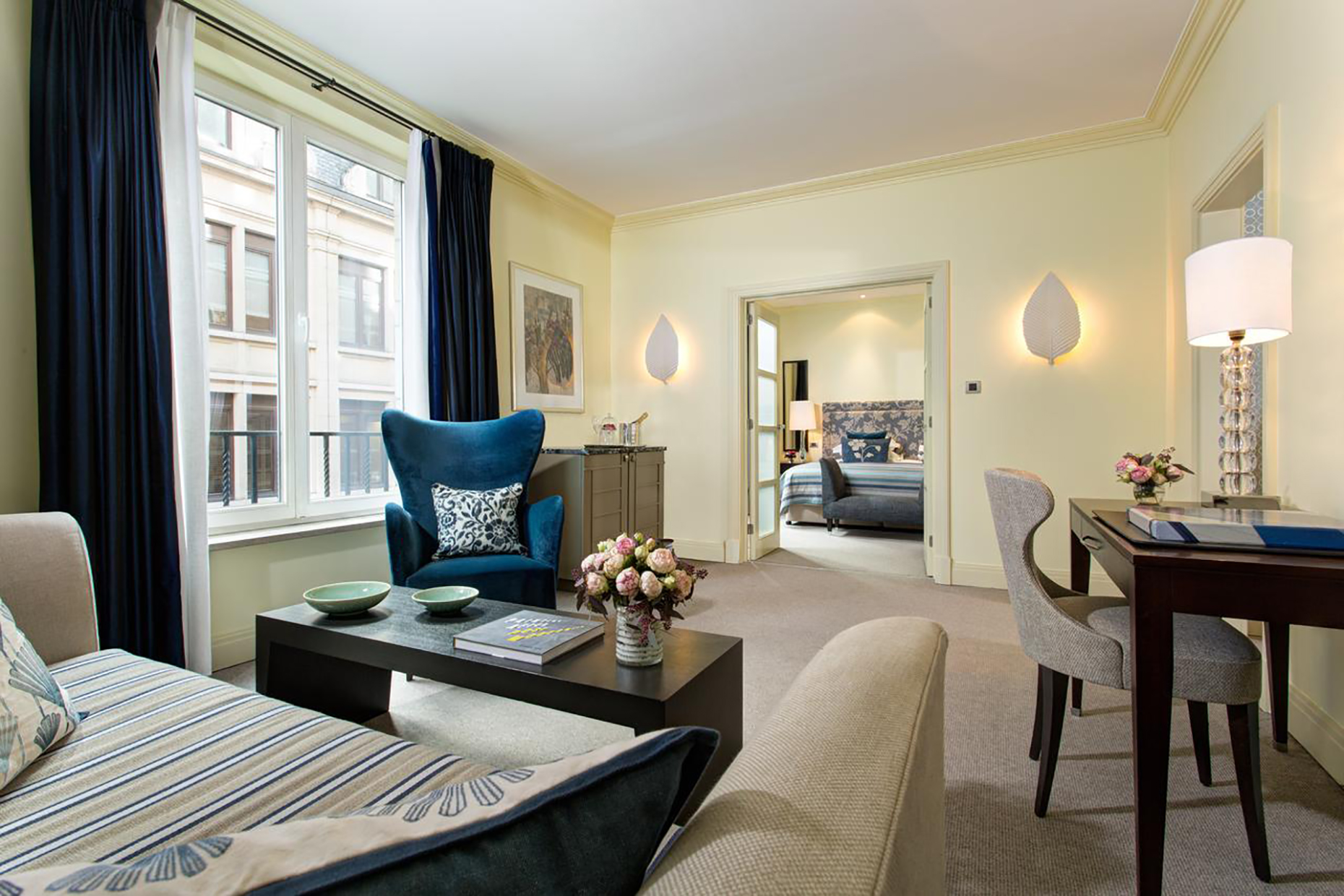 Hotel Amigo/booking.com
Hotel Metropole at Place de Brouckère is the city's grande dame with a VIP guest list to match – everyone from the Shah of Iran to Presidents Eisenhower and Johnson and pop idols like Kate Bush have stayed here. More modern, business-like – and with 27 floors offering the best city views – is The Hotel Brussels on Waterloo Boulevard.
Small and boutique, Hotel Cafe Pacific in Dansaert has been decked out by local fashion designer Mia Zia, blending stripes with bright colours. Not far away stands the hospitable, family-run Hotel Noga, that even after a thorough refurbishment still feels as snug as ever.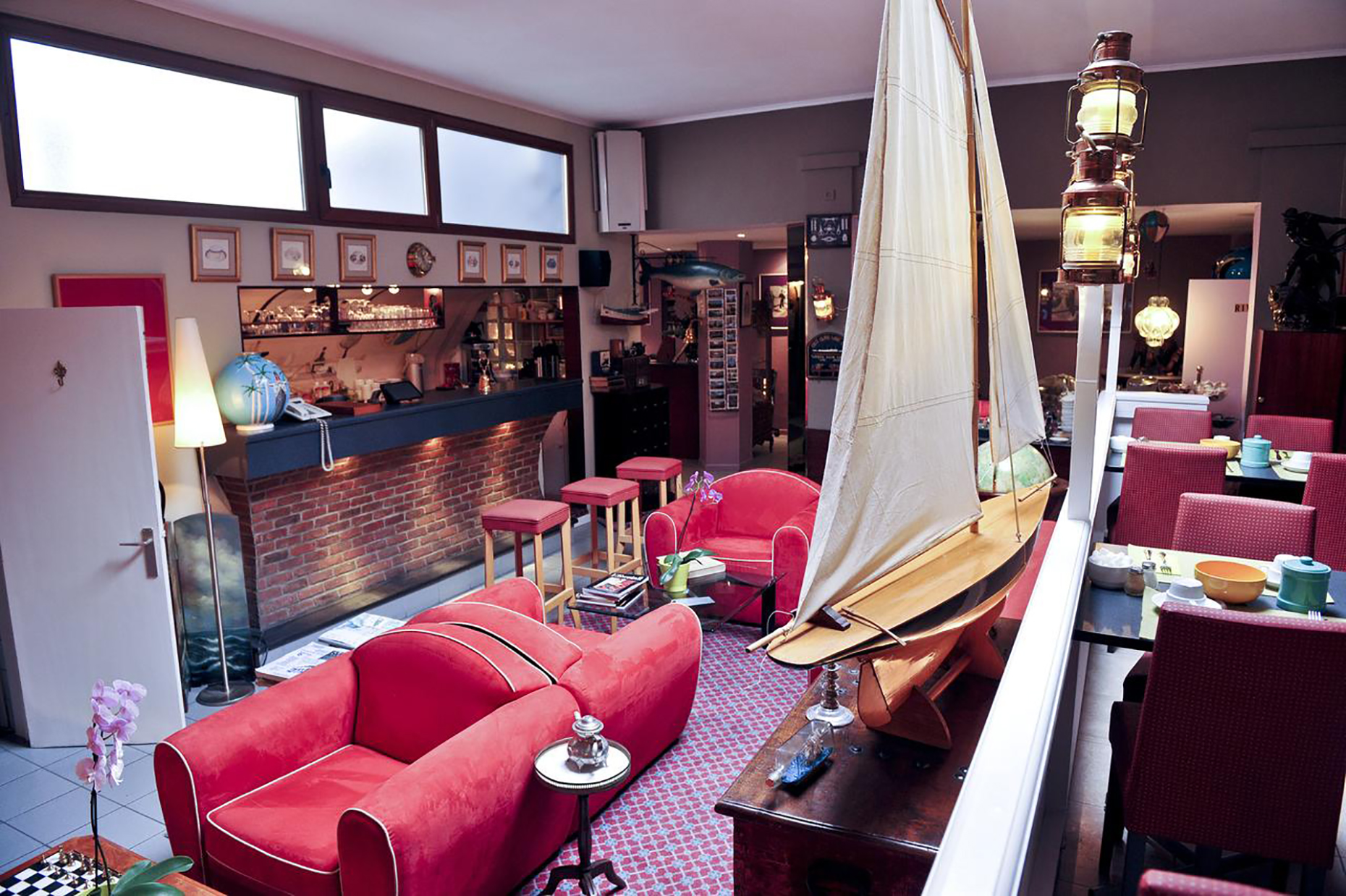 Hotel Noga/booking.com
Finally, if you want wacky, rush to Le Berger Hotel at the edge of Ixelles. A hotel that used to provide rooms by the hour for clandestine meetings, it's now been restored to all its Art Deco glory with a knowing wink to its past.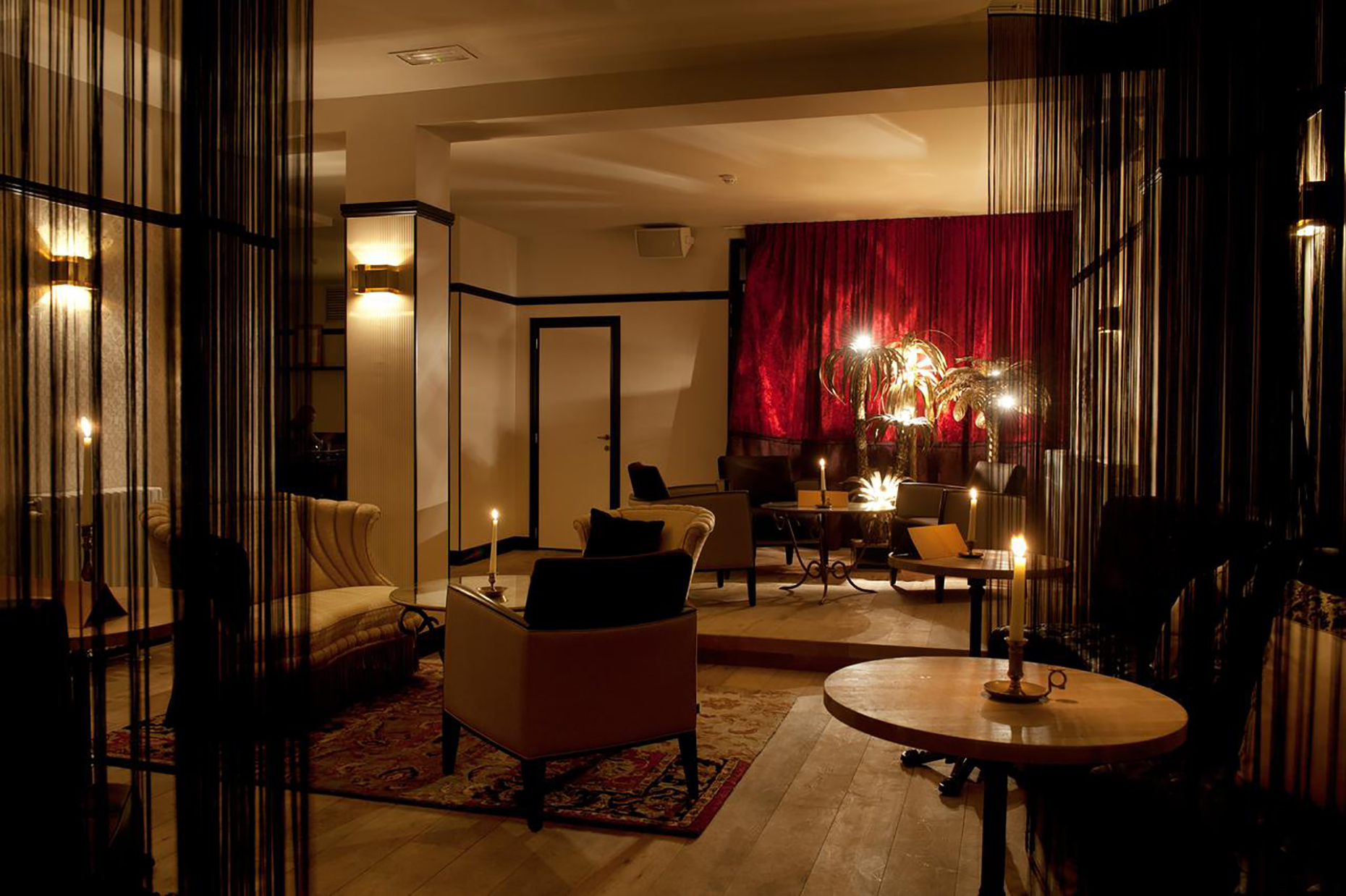 Le Berger Hotel/booking.com
The best bars and restaurants in Brussels
As diplomats with expense accounts are used to good dinners, Brussels caters to every taste and does it well. Hemmed in by the tourist traps around the Grand-Place, the old-fashioned Aux Armes de Bruxelles on Rue de Boucher is a Brussels institution whose moules et frites attract even locals to the centre. For Belgian ambience you can't do better than Les Brigittines on Place de la Chapelle, where the maître d' will suggest beers instead of wines to accompany your meal.
A real gem worth making time for is the seafood stalls on the site of the old marshland at Place Sainte-Catherine. The river Senne may have been drained and long gone but you can still get oysters and Champagne, cod and chips, and scampi platters – all at knockdown prices.
Drinking in Brussels means drinking beer. The two Moeder Lambic bars in Place Fontainas and at Rue de Savoie in St Gilles were the first microbrewery advocates in town and they're hallowed ground for many. They stock dozens of artisanal beers on tap or by the bottle, and will provide some light pub grub to help you gulp them down.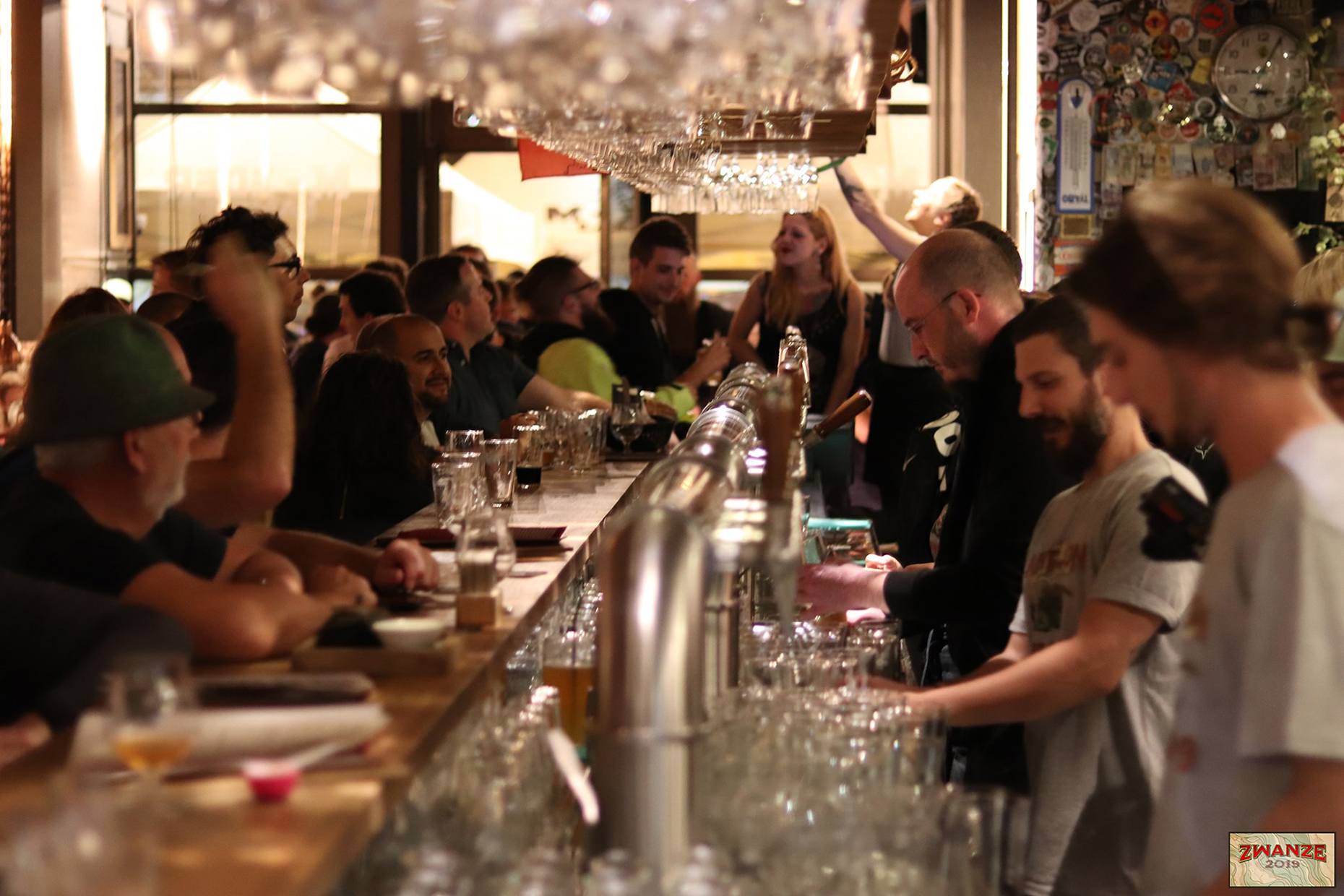 Moeder Lambic Fontainas/Facebook
The ground-breaking Pierre Marcolini, with branches all over town, redefined the chocolaterie in the mid-1990s, and Laurent Gerbaud at Rue Ravenstein is the new original of our times. Where else can vegans enjoy 50% of the chocolate products? Book a 90-minute workshop on Saturday mornings for €25 and leave with the chocolates you'll have made yourself.
Rue Ravenstein is also home to the Bozar cultural centre – lunch at its highly rated café or book a table for dinner at its Michelin-starred restaurant.
Lead image: TTstudio/Shutterstock
Be the first to comment
Do you want to comment on this article? You need to be signed in for this feature