Explore Venice: top things to see and do, best hotels and where to eat
Unapologetically stunning, Venice is without a doubt one of those once-in-a-lifetime destinations that stays with you forever. Here's how to catch that la dolce vita feeling in Venice.
Key locations in Venice
San Marco
The beating heart of tourist Venice, this is where history has unfolded, making Venice one of the most powerful and rich merchant cities in history. Controlled by doges for centuries, the floating city served as a gateway between east and west – an influence still reflected in its unique architecture and cuisine. At the centre of San Marco, the impressive Palazzo Ducale and the ornate Basilica di San Marco line one end of the pigeon-overrun Piazza San Marco – both unmissable attractions.
San Polo
A mixed bag of residential areas and top tourist sights, San Polo is probably best known for its Rialto market and the buzzing area at the foot of the Rialto Bridge. Some of the city's best restaurants have flourished in this district, especially along the canal, and there are plenty of narrow, winding streets for a nice stroll that's almost crowd-free. Many of San Polo's narrow canals and tiny footbridges make for stunning photographs.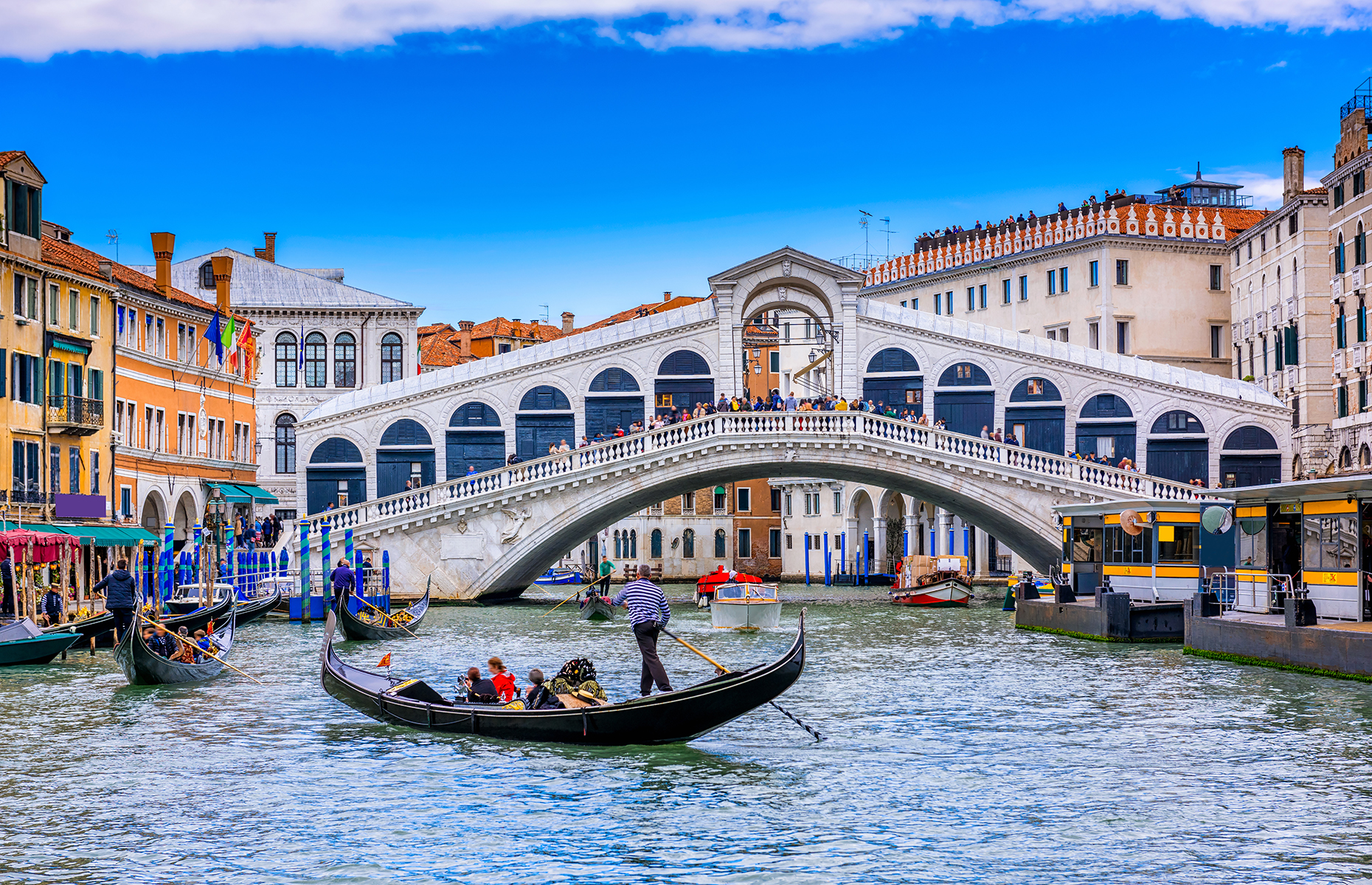 Catarina Belova/Shutterstock
Lido
Separating the lagoon from the sea, Lido is where Venetians come to wind down and enjoy its sandy beach on a scorchingly hot summer's day. Although there's not much to see or do in Lido, it's perfect for staying at one of the stunning beach-front hotels and relaxing away from the crowds of the city.
Cannaregio
The most laid-back and residential of Venice's six sestieri (a common subdivision of many Italian towns and cities), it stretches north from San Marco, along the Grand Canal. It's said that around a third of Venice's ever-shrinking population lives here and many visitors treat it as a chance to see the real face of the city. It's peppered with cute squares and picturesque canals and is a great place to find quaint little restaurants frequented by locals.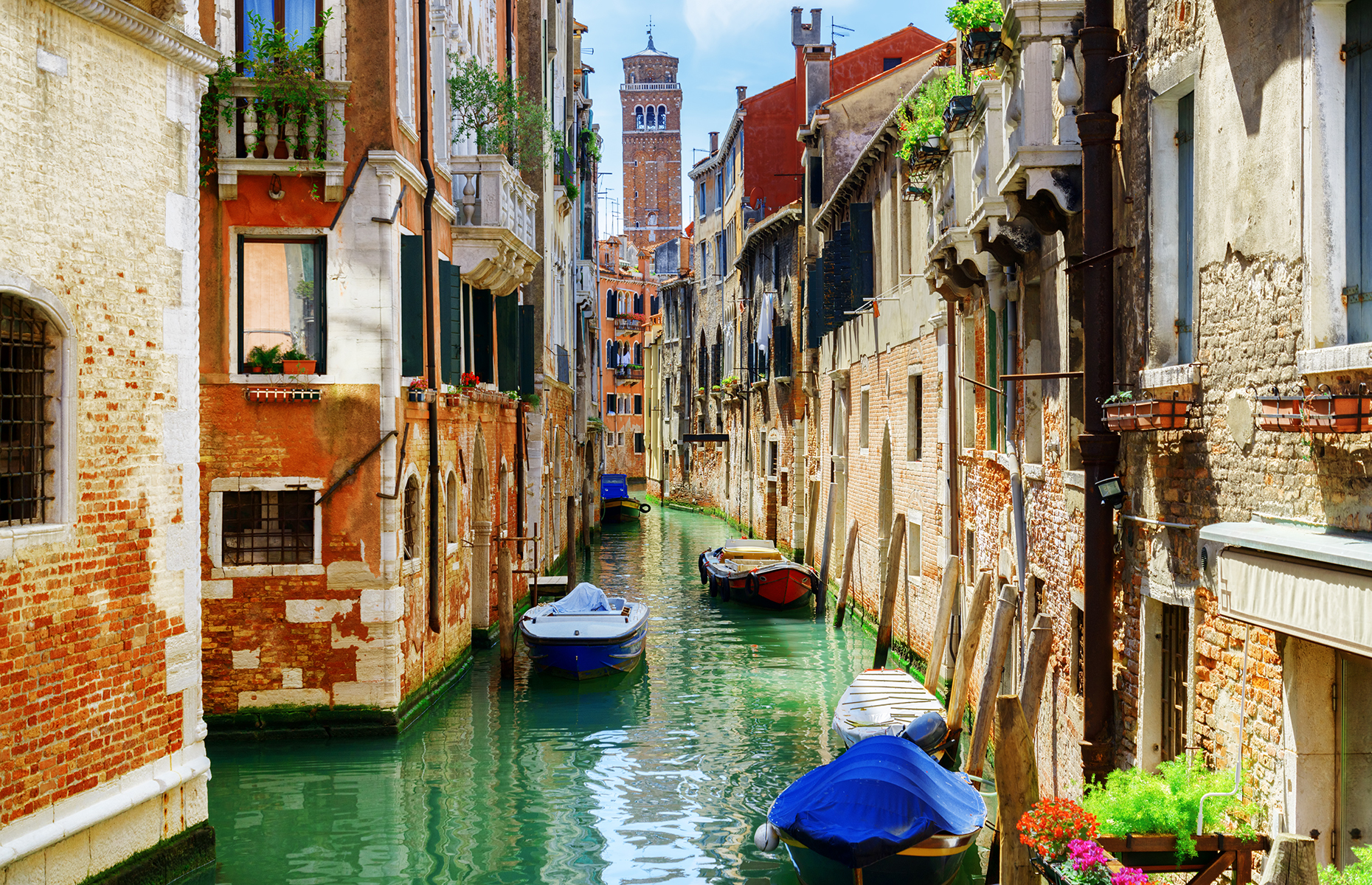 Efired/Shutterstock
Top things to see in Venice
Piazza San Marco
Home to the floating city's most sought-after attractions, Piazza San Marco, or St Mark's Square, is often called the living room of Venice. Tourists flock here en masse to see Basilica San Marco, ascend its bell tower or simply enjoy an invigorating espresso in one of the many cafés lining the square. Come early, while it's still relatively quiet to admire its effortless beauty undisturbed by tourists and touts.
Palazzo Ducale
A symbol of power and influence in Venice, Palazzo Ducale, otherwise known as Doge's Palace, is one of the most history-saturated buildings in Italy. The official residence of the Doge of Venice for five centuries, its public halls are heavily decorated with the works of Veronese and Tintoretto – the fresco above the Doge's Throne in The Chamber of the Great Council, Paradiso, is the world's longest canvas painting. The Gothic-Renaissance masterpiece is open to visitors and it will take you around an hour to walk the signposted route through the palace.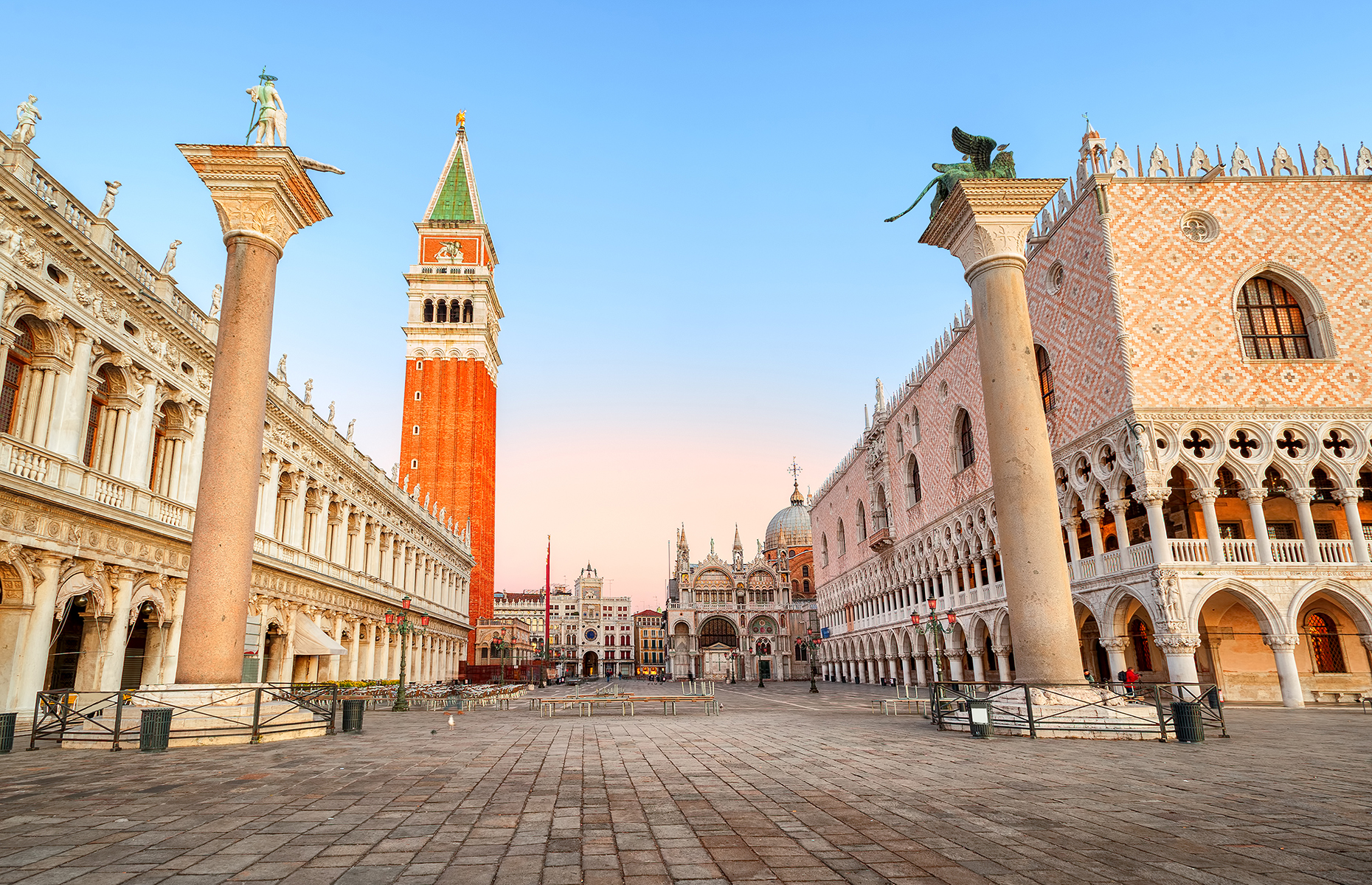 Boris Stroujko/Shutterstock
Basilica San Marco
A church this ostentatiously and lavishly decorated could only exist in Venice. Rebuilt after a fire in 932, the basilica is a Byzantine masterpiece with protruding domes, marble-clad walls and gold leaf mosaics. Although the entrance to the basilica is free, you'll have to wait in a lengthy queue and it doesn't cover several parts of the building, like the museum and the treasury. Don't miss it during the golden hour when the sun's last rays set the exterior mosaics ablaze.
Basilica di Santa Maria della Salute
Impossible to miss, this grand basilica from the 17th century sits right by the Grand Canal and can be spotted from many spots around Venice, most prominently the Piazza San Marco and the Ponte dell'Accademia. Built as an offering to the Madonna in return for sparing Venetians during the Black Death, its glistening white stone exterior looks especially majestic on a sunny day. Although open to visitors every day, you can only visit from 9am till noon and then from 3pm until 5:30pm.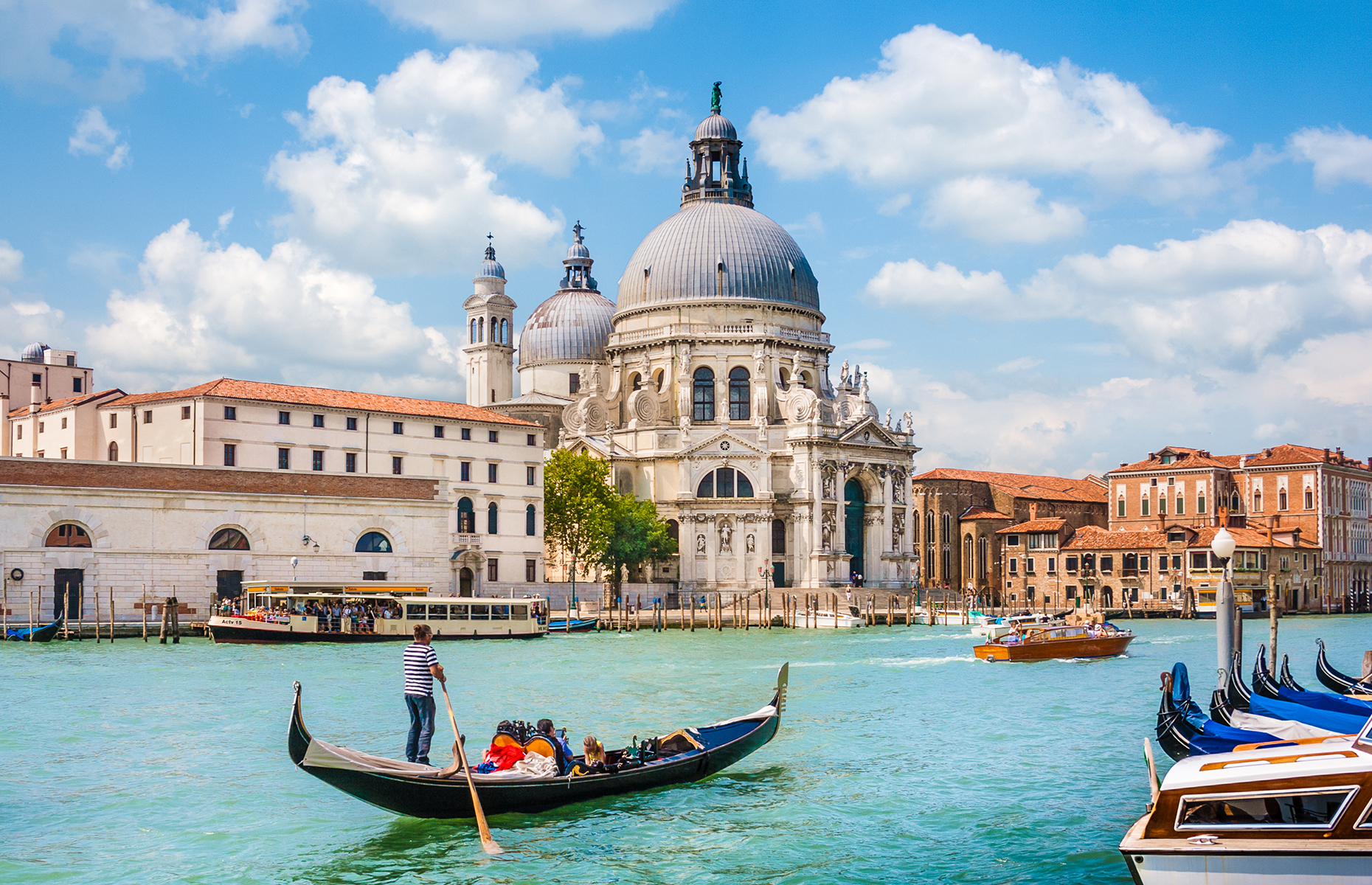 canadastock/Shutterstock
Where to stay in Venice
Venice's top spots are rather easy to reach on foot and while you may get lost once or twice in the maze of the narrow streets, bridges and canals, navigating the city gets easier after the first day. Rosa Salva Hotel, a nice mid-range hotel in San Marco, offers excellent value for money and benefits from a great location. Although Hotel Sant'Antonin is not as central, it's slightly cheaper and has a charming inner courtyard with a gorgeous seating area.
To really splash out, however, there's only one choice – The Gritti Palace. Located in a 15th-century palazzo, the hotel has been welcoming its guests since 1895. Located right by the Grand Canal, the rooms are all lavishly decorated while the restaurant overlooks the canal and the stunning Basilica di Santa Maria della Salute. If you're planning a short sojourn in Lido, the 5-star Hotel Excelsior is the top choice right by the beach overlooking the Adriatic Sea.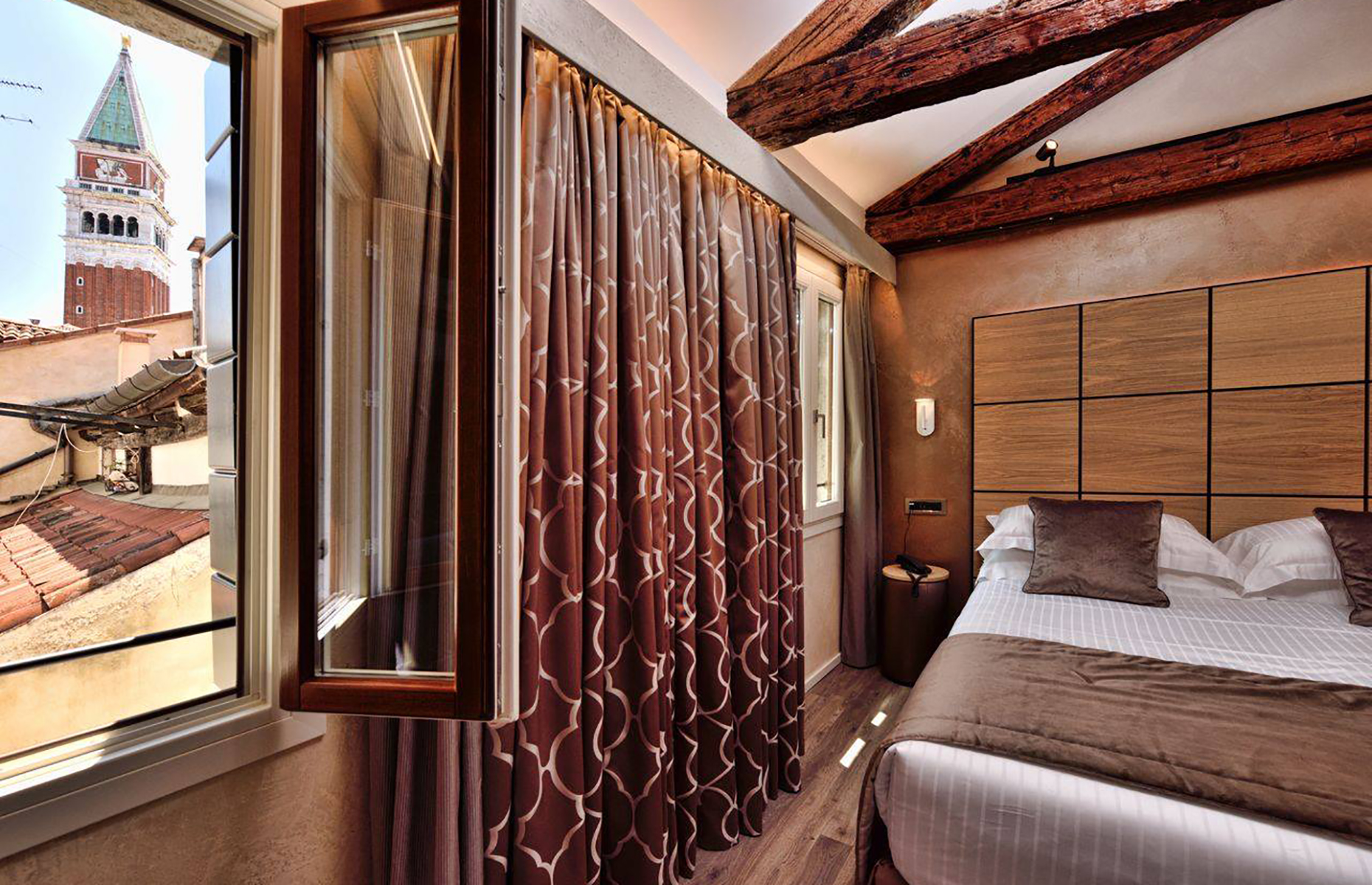 Rosa Salva Hotel/booking.com
What to eat
Surprisingly different from other Italian cities, the food in Venice has largely been influenced by its lagoon location and trading past. You'll find the unlikely addition of raisins in one of the most Venetian dishes of all, sarde in saor, which are deep-fried sardines that are left to marinate with onions, and seafood dishes like risotto or spaghetti al nero di seppia (with squid ink), fritto misto (deep-fried seafood mix) and baccalà mantecato (Venetian salt cod). Lively Osteria da Alberto is a great choice for Venetian tapas-style snacks called cicchetti or any of the seafood pastas and mains. Another great spot for a proper lagoon seafood feast is Il Paradiso Perduto. Tucked away in Cannaregio, the mixed seafood platters here are divine.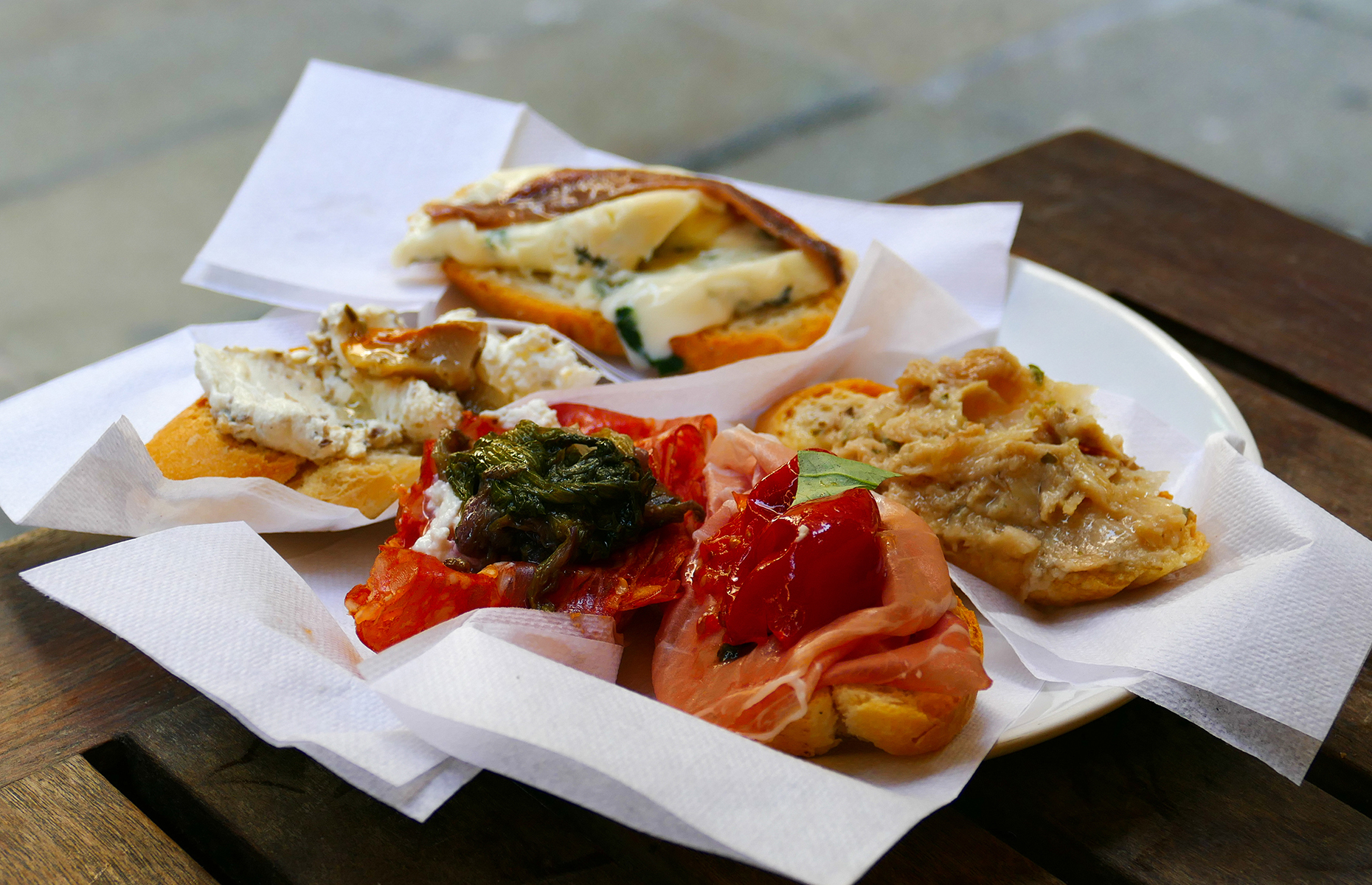 Cicchetti by David Reilly/Shutterstock
An unmissable Venetian experience is a pre-dinner tour of bacari, or wine bars. Locals here order wines by the glass, pick out a couple of cicchetti that are wolfed down straight away while standing by the bar. Don't miss Alla Vedova, Bar All'Arco – a traditional Venetian bacaro – and Osteria al Garanghélo that offers a great €10 (£8.60) deal for three cicchetti and a glass of prosecco.
For many centuries Venice has been the city where people come to see and be seen so it's no surprise some of the great mid-morning cocktails like bellini and spritz originated here. To sip the original bellini, head to the legendary Harry's Bar – a Venice institution frequented by Ernest Hemingway, Alfred Hitchcock and Truman Capote.
Day trips from Venice
Murano, Burano and Torcello
The half-day tour from Viator, Get Your Guide or Veneto Inside is one of the best ways to see the most famous islands of the lagoon. Hop aboard near Piazza San Marco and head to Murano with its master glass blowers, then stop at Burano – one of the most colourful destinations in the world. Wonder around the bijou island before stopping at Torcello to admire its Byzantine churches. Torcello is also perfect for a lunchtime picnic so pack some snacks with you.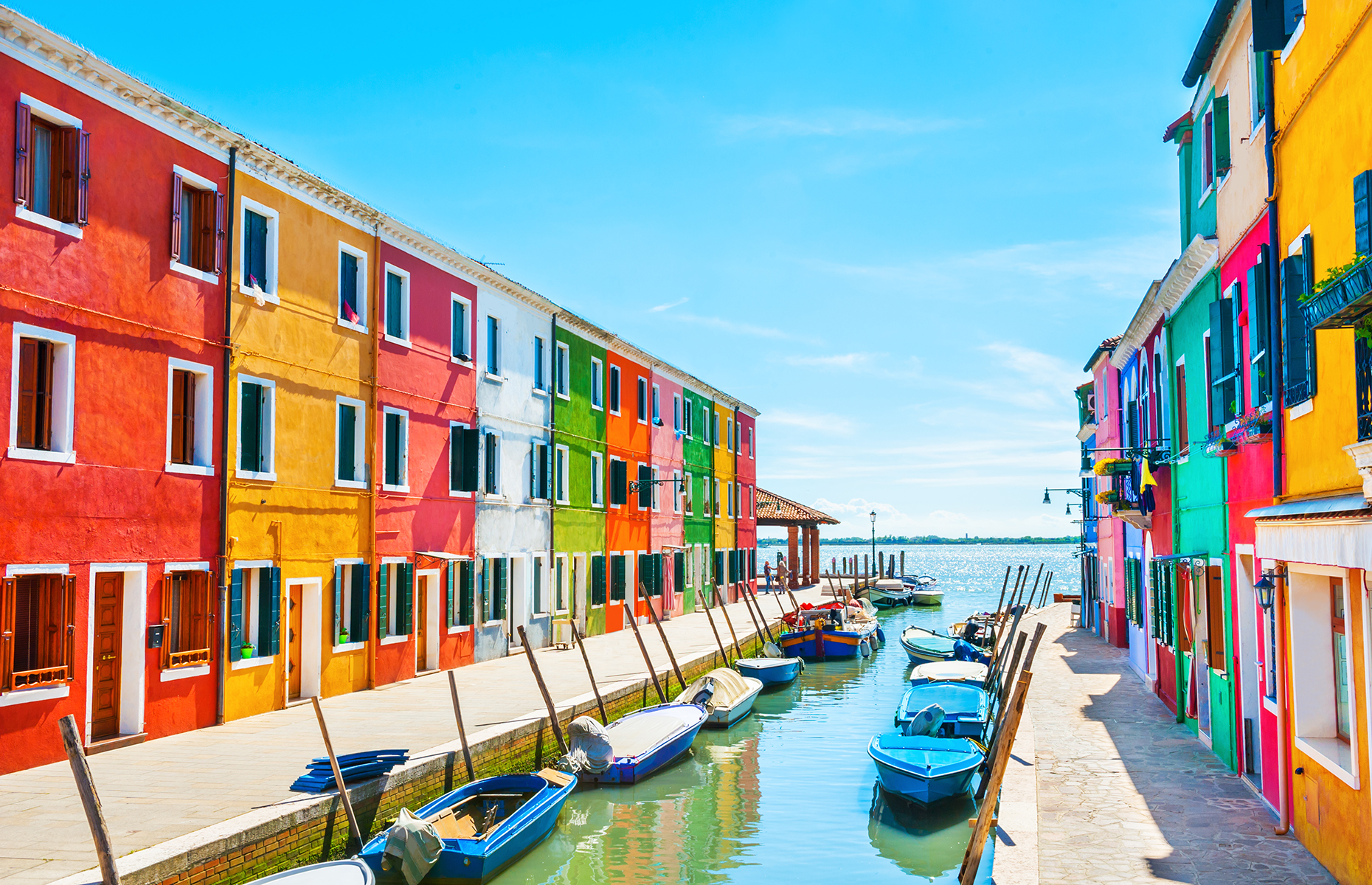 Olga Gavrilova/Shutterstock
Prosecco region
Just an hour's drive from Venice lie the green rolling hills of the Prosecco region. Wedged between the Dolomites and the Adriatic, the grapes here grow as high as 500 metres above sea level and the scenery is nothing short of breathtaking. Book yourself on a tour or hire a car and explore the region yourself. Note that many of the vineyards close for lunch or have reduced hours so it's best to call ahead – most are closed during the last two weeks of August and during the harvest season in September. Some of the best vineyards to visit include Vettori, Sorelle Bronca and Garbara.
Lake Garda
Although this picturesque northern Italian destination is typically thought of as a day trip from Milan, the town of Desenzano del Garda is only an hour and a half away by train from Venice. Located on the lake's southern shore, the town is a transportation hub offering the chance to hop aboard a ferry to other towns around the lake. Alternatively, Sirmione is a bit further away from Venice, but the unique town, the 13th-century Scaliger Castle and the lake views are well worth it.
Venice map
Get around Venice with our helpful map:
Be the first to comment
Do you want to comment on this article? You need to be signed in for this feature