A guide to family safari holidays
Safaris are not the most obvious setting for a relaxed family holiday yet when done right, they can fulfil even the most difficult of three-year-old's wildest dreams.
What's the appeal?
Safari holidays conjure up images of long drives under a hot sun, loved-up honeymooners and bucket-list travellers snapping photos of a lifetime. But when you're planning your next family holiday, consider taking the kids on safari.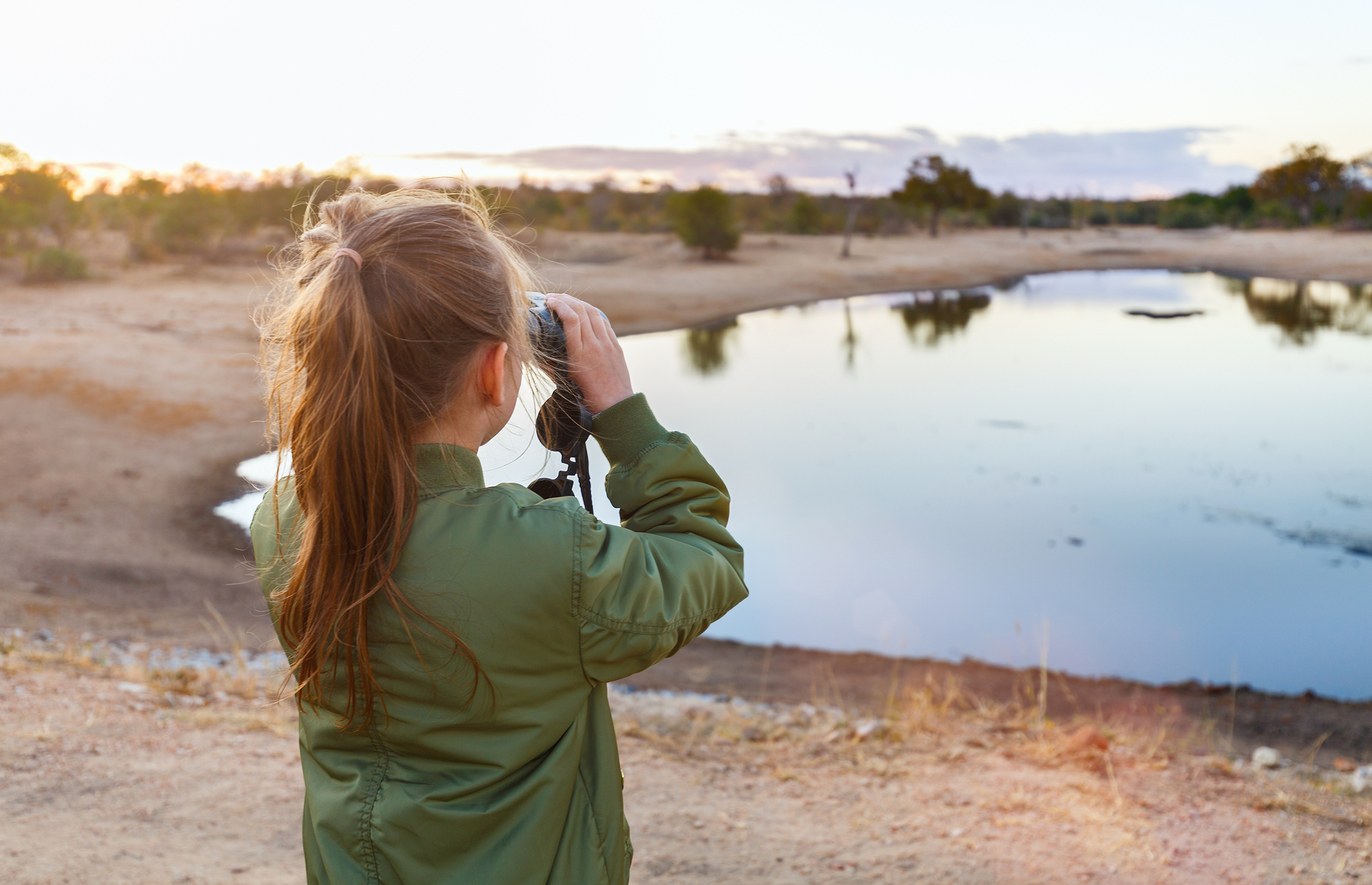 BlueOrange Studio/Shutterstock
Children's wonder-like view of the world makes them ninja wildlife spotters, even when you think they're drifting off to sleep in the front of the safari truck, and eye-opening travel companions. Younger minds bring micro-fauna to life, repeat facts you didn't even hear the first time around and insist that you put your camera away and soak up the moment (whether you want to or not).
As family adventures go, it doesn't get much better than exploring some of the world's last great wild places together.
How to do it
Self-drive safari
Although lacking some of the glamour and fun of off-roading with a guide and tracker, a self-drive safari holiday is more affordable and flexible. South Africa and Namibia are the leading self-drive safari options. Reserves like Kruger and Etosha have all the infrastructure and accommodation needed for a DIY approach.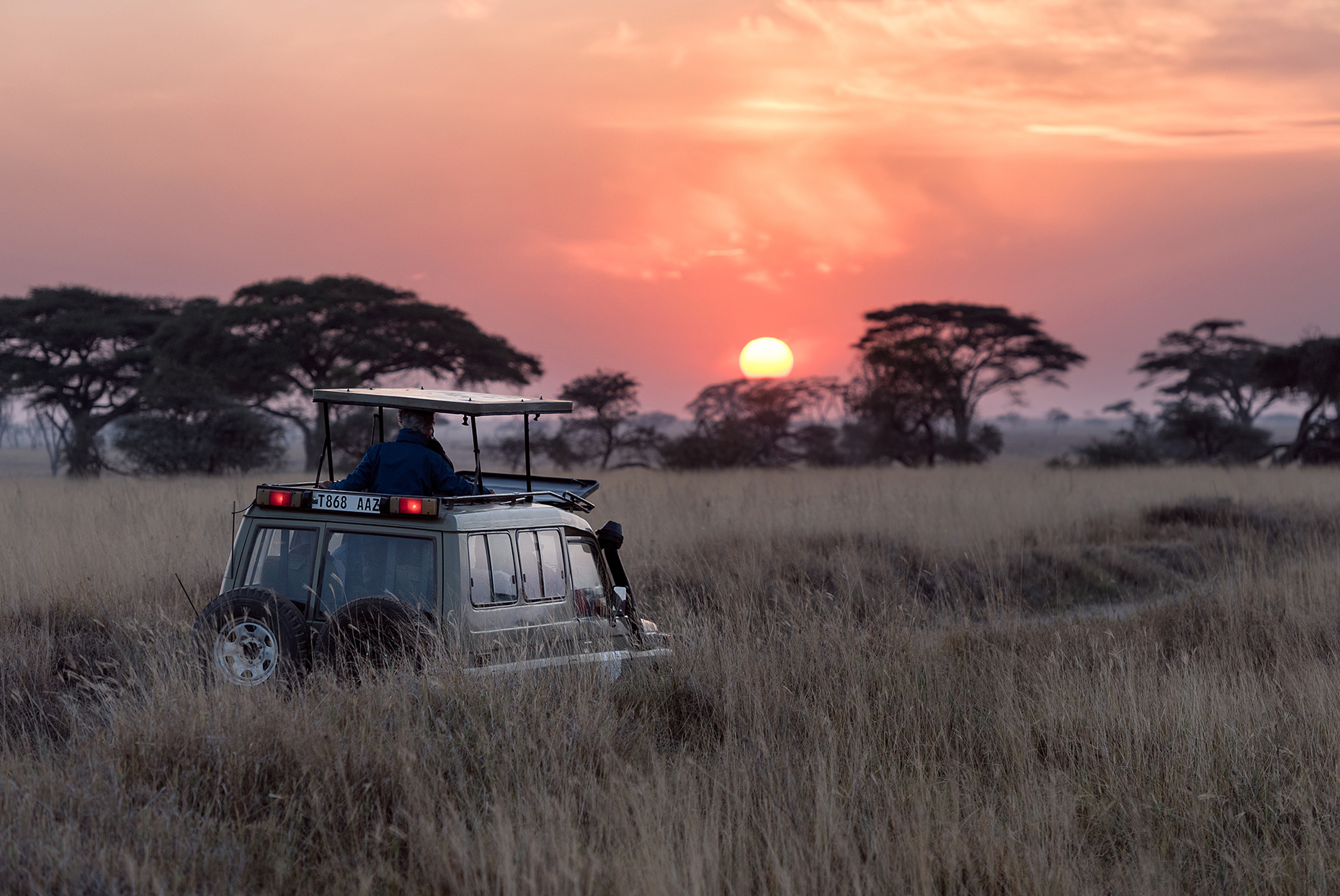 Chen Hu/Unsplash
Family-friendly lodges
Many South African reserves are home to lodges of all shapes and sizes, and although they are designed to feel secluded, there are heaps of accommodation options. Family-friendly, resort-like lodges pull out all the stops to make kids welcome – pools are larger, film nights fill the evenings, kids' clubs cater for babies to teenagers, and meals satisfy the needs of even the fussiest toddler.
Soft safari
For families with younger kids or as a taster experience, soft safaris are an excellent way to fill a few days on a more varied trip. These tend to be in smaller reserves where vehicles stay on well-trodden tracks or roads, and there's more time to take in smaller animals that naturally appeal to kids. Safe from life-threatening game, walking and cycling adventures tire little legs.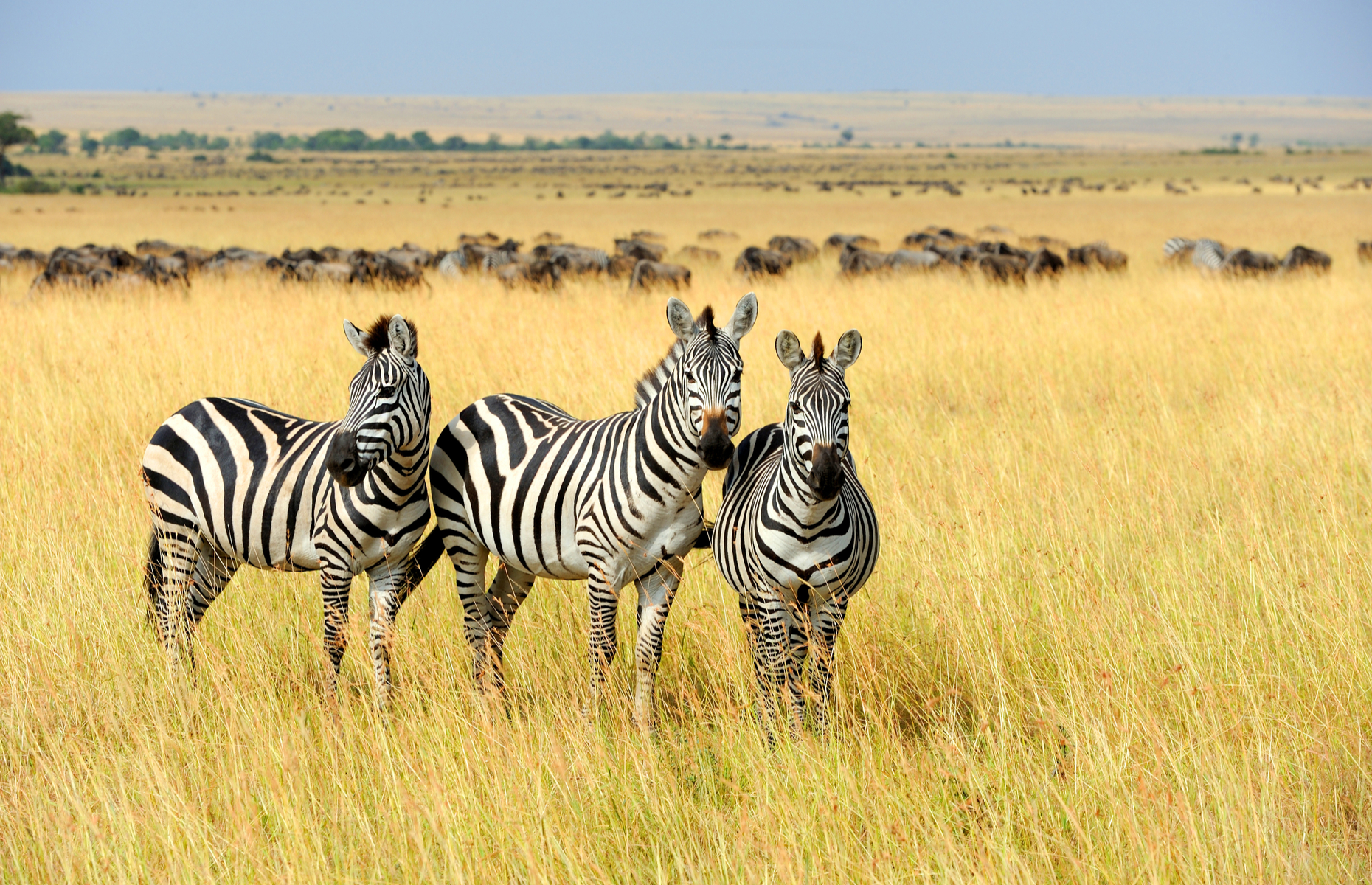 Volodymyr Burdiak/Shutterstock
Exclusive-use camps
Safari holidays no longer have to be the hardcore 'up before dawn chasing down a hunt' experience that they used to be. The most luxurious and flexible option for families is taking an exclusive-use lodge or camp, which often means having a driver, chef, childminders and everyone you could ever need at your disposal 24/7. In more intrepid places like Botswana, Zambia and Tanzania, this is often the only option.
Where to go
South Africa
South African National Parks offer some of the most affordable options, like camping at Tamboti or renting a cottage at Skukuza in Kruger.
For a more luxury experience, head to Sabi Sabi Bush Lodge where private villas come with pools and kids can while away days at the EleFun Centre. AndBeyond's Phinda Private Game Reserve is just one hour from an epic beach and has enough ecosystems and wildlife to keep vivid imaginations busy — the newly refurbished Homestead is a beautiful exclusive-use option.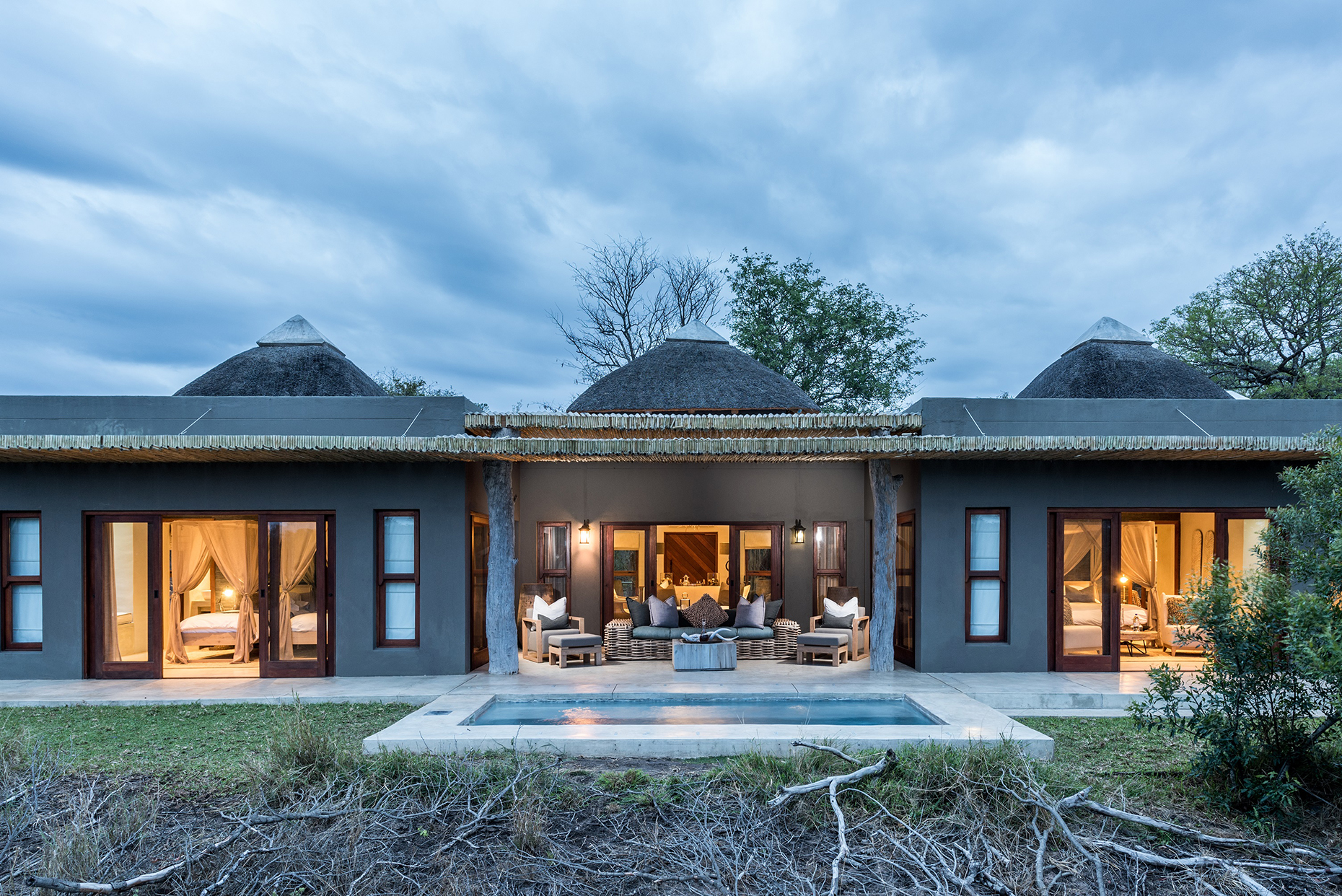 Photo courtesy of Sabi Sabi Bush Lodge
For a softer safari experience, head to a smaller reserve like Karkloof Safari Villas where zebra-gazing, waterfall adventures and mini-ranger activities are interspersed with food, drink and lounging by the pool.
Namibia
Namibia's open roads, reliable infrastructure and mind-boggling landscapes create the perfect setting for a self-drive safari holiday. As one of the world's least populated countries, Namibia is less about on-tap entertainment and more about enjoying the freedom of endless deserts and dunes.
Responsible Travel offers families a 15-day self-drive itinerary, including a visit to a cheetah sanctuary.
Okonjima has an excellent range of family-friendly accommodation, older kids will love the adventure activities at Tok Tokkie Trails and Wolwedans is a must if a luxury wilderness lodge is on your hit list.
Kenya
Overflowing with culture from Nairobi to Laikipia, a family holiday in Kenya is as much about spending time with locals as it is about must-see sights – from Mount Kenya's frosty peaks to the Maasai Mara and Great Migration.
While there are some mid-range safari options – Kicheche Mara is an intimate camp with a good-value price tag – this is the birthplace of the luxury safari experience. Cottar's 1920s Camp prides itself on making families feel relaxed, with first-class guides and no schedule. House In the Wild, a luxury lodge sleeping 12 people on the Mara River, provides a home-away-from-home experience where kids can run free.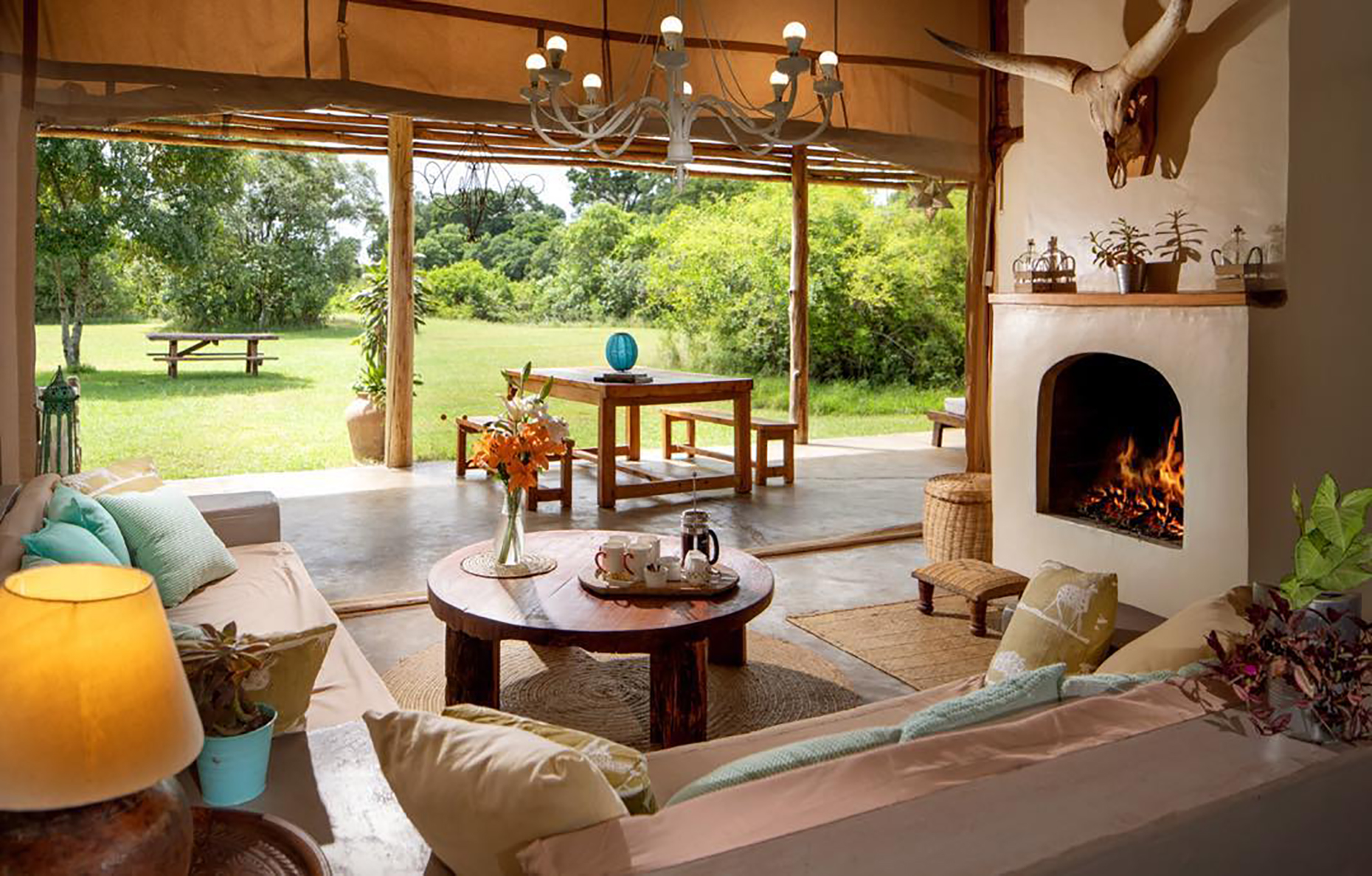 houseinthewild/Instagram
For older families, Borana and Lewa in Laikipia offer family homes amid epic landscapes and insight into enormous conservation efforts.
Health and vaccinations
A few things you need to know before you go:
Children under five are at highest risk of contracting malaria so even though some parts of southern Africa are malaria-free, it's worth checking with your local travel clinic or doctor's surgery first.
A repellent containing 20% DEET is recommended for everyone over 2 months of age. Mosquitos bite from dusk to dawn so this is only necessary at night.
Ticks linger in long grass all over the world. Cover up legs and ankles and use a tick-resistant spray when walking in the bush.
The NHS website Fit for Travel provides the most up to date information regarding vaccinations.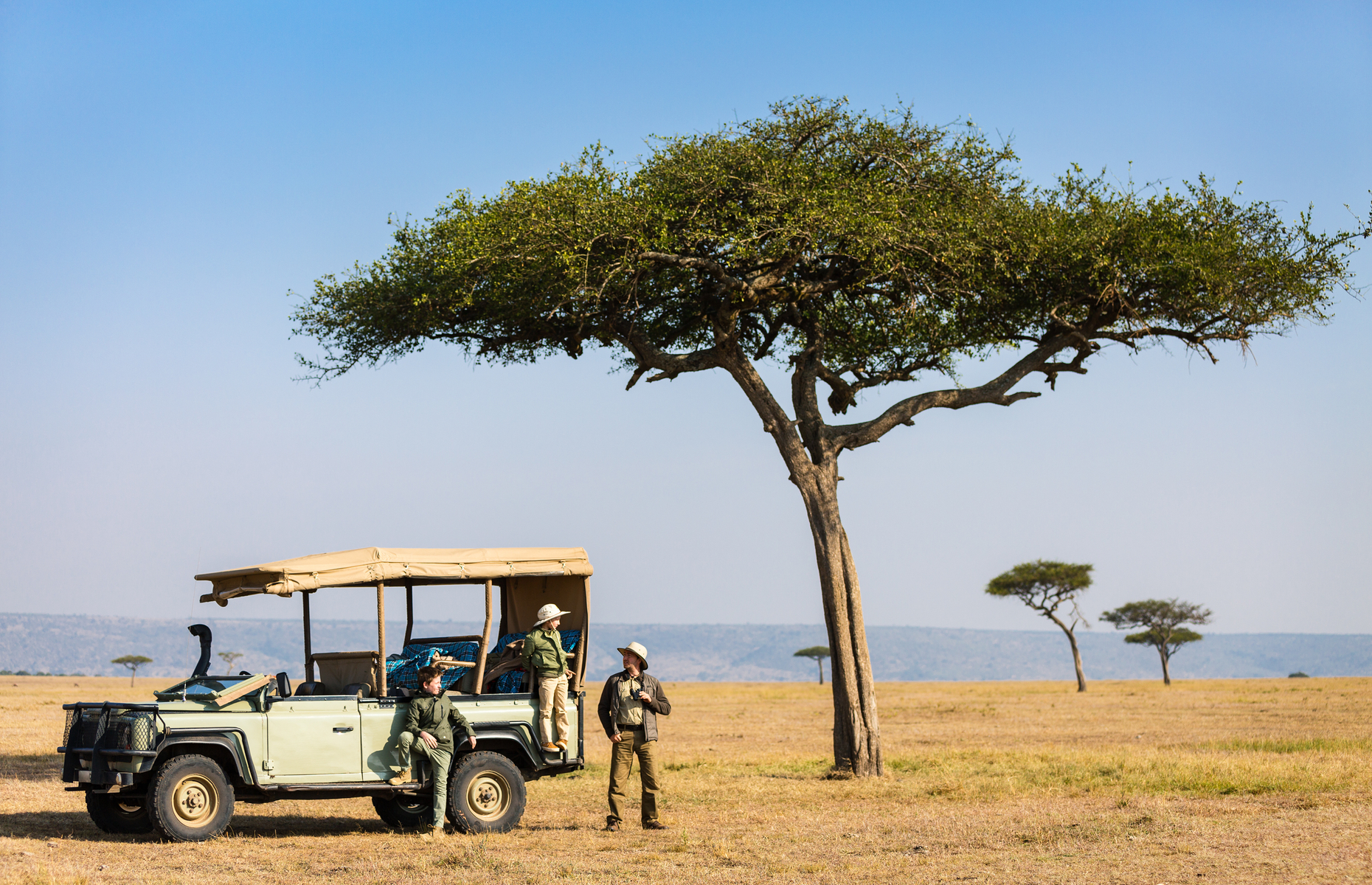 BlueOrange Studio/Shutterstock
What to pack
It's worth being prepared, even if you're in the most luxurious of settings. Here are some ideas to get you started:
First aid kit essentials

Kid-friendly bug spray

Sun cream, hats and clothes to cover up from the sun

Warm clothing for chilly evenings and mornings

Binoculars and cameras for the kids to get involved

Paper, pens and books for downtime

Emergency snacks

Refillable water bottles (check out our sister site loveFOOD's guide to the best reusable bottles here)

Although no longer compulsory, it's still best to carry birth certificates when travelling with children to South Africa

Neck rests so kids can sleep in the car

Neutral-coloured clothes to blend in with the bush

Armbands and swimwear

A road map

Sturdy walking shoes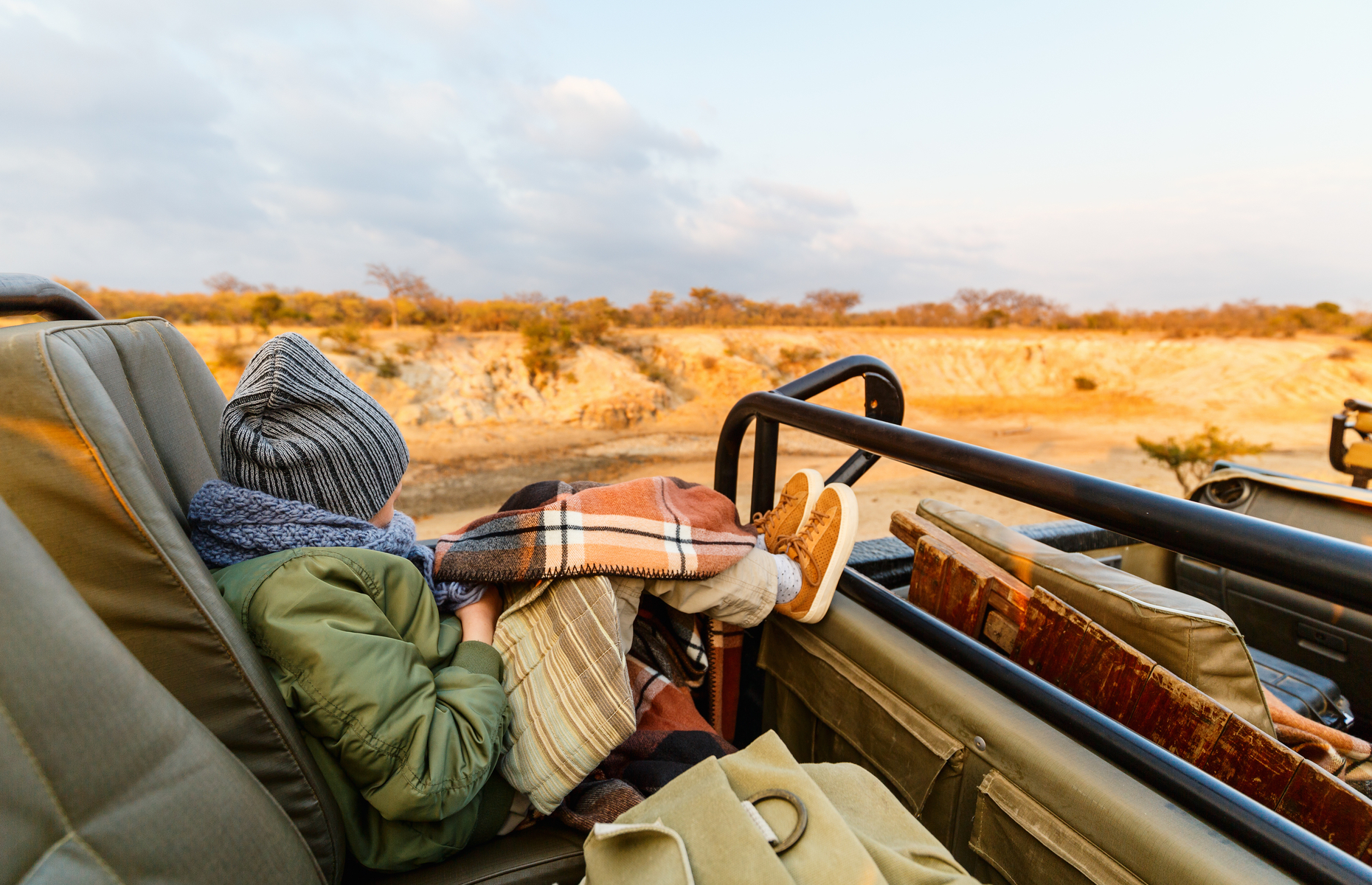 BlueOrange Studio/Shutterstock
Preparing for your adventure
Manage expectations: It's worth having a chat with the whole family about what to expect from the holiday before you get there, including how to behave around animals, in a safari truck and what the food will be like.
Rest: It sounds crazy but going into a family holiday expecting rest is one of the biggest errors parents make. Rest up before you go so that you're full of energy to make the most of the experience.
Swot up: Facts tend to keep kids reasonably entertained so the more you know, the more you're armoured against boredom. Nature programmes and magazines like National Geographic Kids are a good way for the whole family to get a bit of context.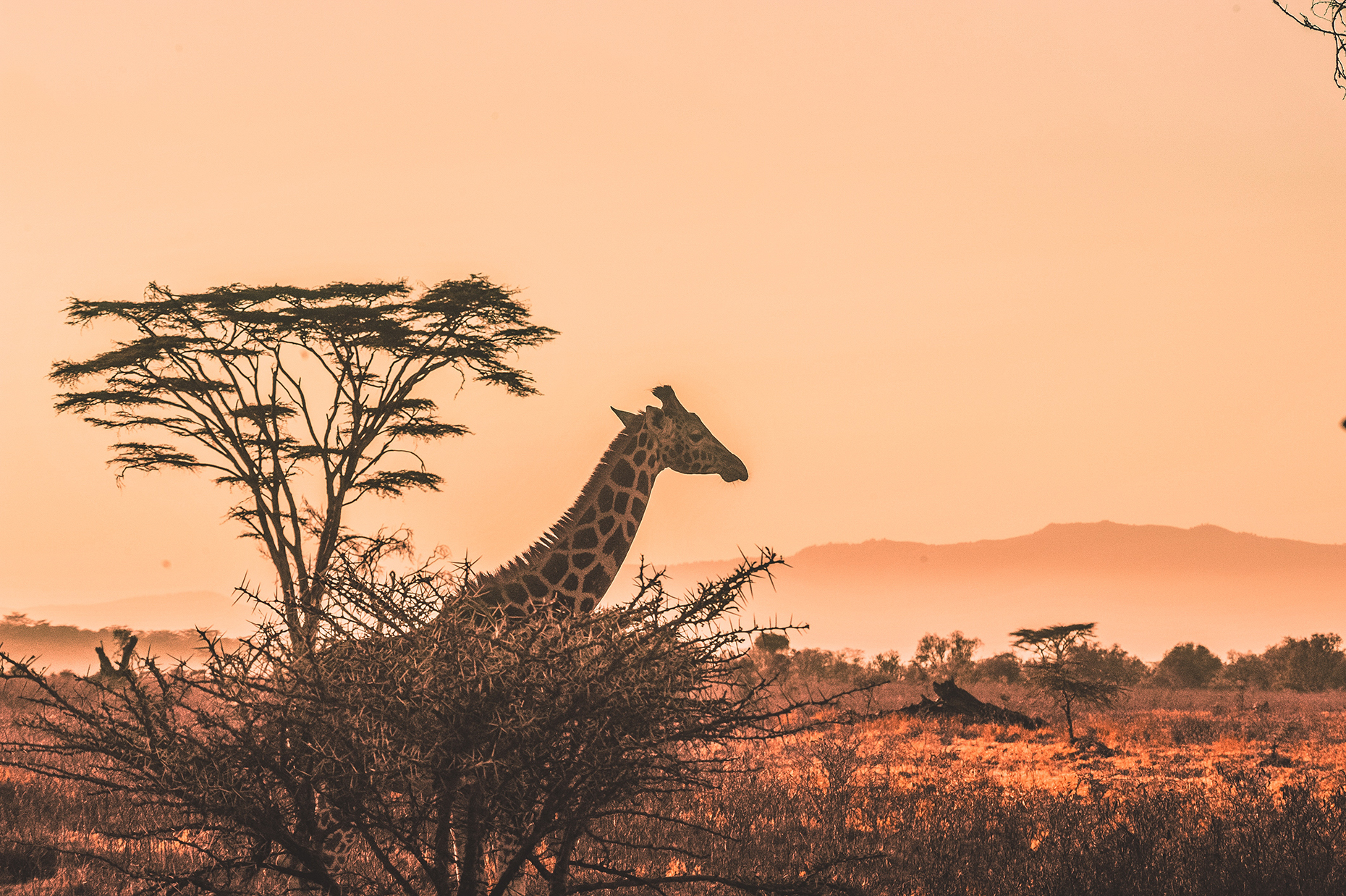 Harshil Gudka/Unsplash
Music: Listening to local music is an enlightening way to open little minds to a new culture. Downloading some family favourites is a good idea for the self-drive option too.
Childcare: If having a night off from the kids or having game drives without the kids around is an essential part of your holiday, check with your accommodation before you travel. In some cases, childcare may need to be booked in advance.
Main image: BlueOrange Studio/Shutterstock
Be the first to comment
Do you want to comment on this article? You need to be signed in for this feature