Explore Tampa: the top things to do, where to stay & what to eat
Florida is famous for theme parks, beaches and nightlife, but this charming Gulf Coast city is about locals living the good life with great bars, and restaurants and cafés offering a taste of its history.
Key neighbourhoods in Tampa
Downtown Tampa
The business district is as much about play as work and is home to bars that are packed every evening. You will find most of the action on the east side of the Hillsborough River, which flows into Tampa Bay and, finally, the Gulf of Mexico. A 2.5-mile Riverwalk, a pedestrian path along the waterfront, links museums, galleries and restaurants.
Ybor City
Tampa's equivalent to Miami's Little Havana is a short streetcar ride from downtown but it will feel like you're entering another century. Founded by Cuban, Italian and Spanish cigar barons in 1885, the streets ooze old-fashioned charm, from faded wall murals to factories reborn as apartment blocks. You can still see cigars being hand-rolled in shops such as Tabanero and La Faraona.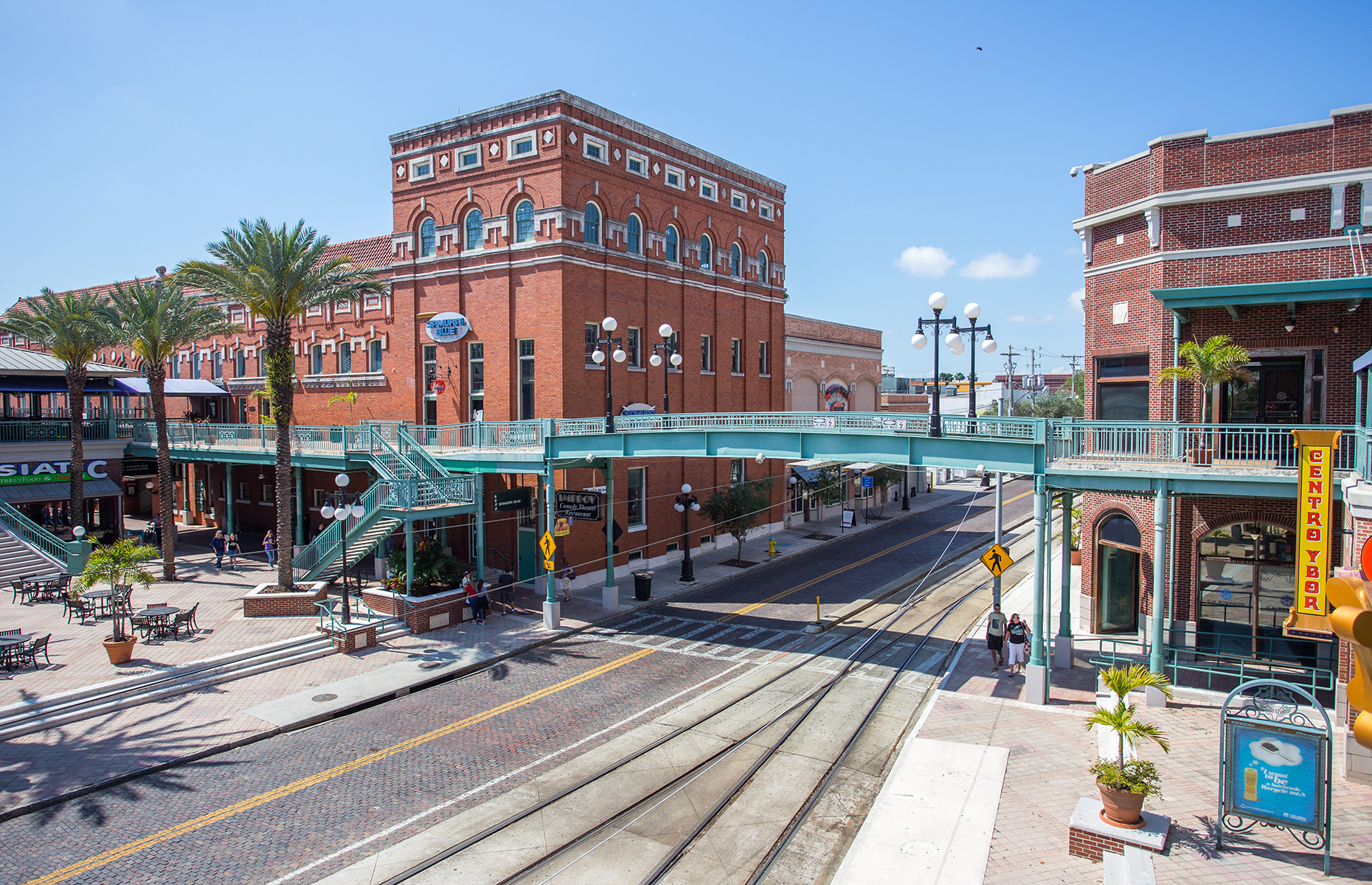 kanphiphat/Shutterstock
Seminole Heights
With plenty of beards and cold brew coffee on display, you could accuse it of being the hipster neighbourhood. And this residential enclave north of downtown is definitely one of the coolest areas in Tampa. Hyperlocal boutiques, restaurants and bars sit alongside 1920s Arts and Crafts bungalows, while enormous oak trees create canopies over the pavements.
READ MORE: 50 amazing things to see and do in Florida
Hyde Park
Bordering the west bank of the river and curling around the edge of the bay, this upscale area is known for fine-dining restaurants and chic boutiques, particularly in open-air mall Hyde Park Village (Downtown Dogs is the place to pick up a snazzy outfit for your pet). South Howard Avenue, or SoHo, is popular for its cocktail bars and late-night dance clubs, which are mostly filled with students from the nearby University of Tampa. Bayshore Boulevard, a broad 4.5-mile path, has waterfront views and is a magnet for joggers, dog walkers and strollers.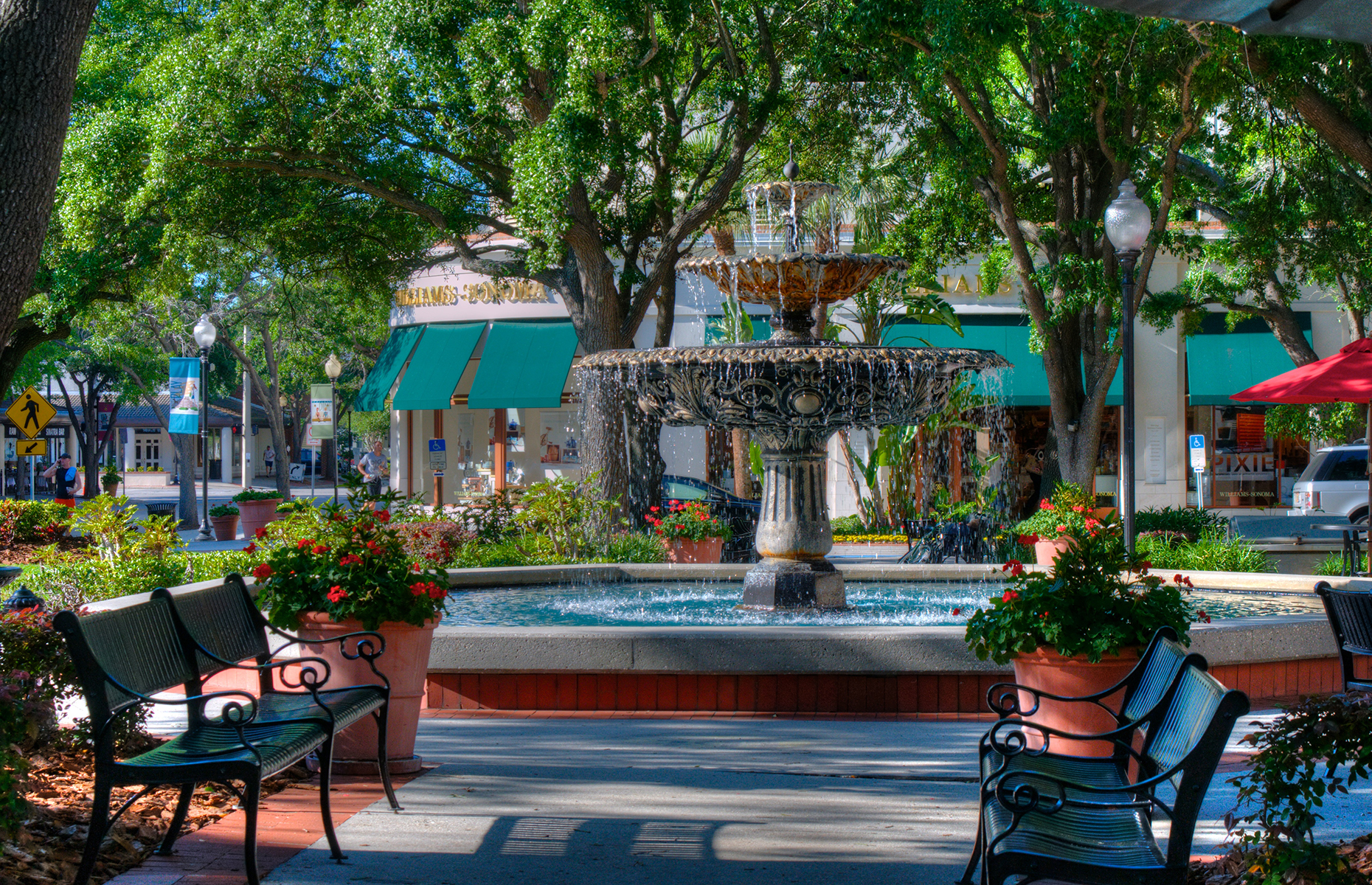 Madison Marquette/Flickr/CC BY-NC-ND 2.0
The best hotels in Tampa
Most hotels are clustered around the Riverwalk and offer easy access to the historic Ybor City neighbourhood. The newly renovated Sheraton Tampa Riverwalk Hotel has an outdoor pool and bar, which have direct access to the waterfront.
Its closest neighbour is the Aloft Tampa Downtown, which caters to the millennial market and those who love a low-key, high-tech vibe. The beds are incredibly comfortable and there's a cool cocktail bar in the lobby.
The Epicurean is, of course, all about food. 'Artisan pantries' are provided in the rooms and even the paintings on the walls are of food. The restaurant and rooftop bar menus are seasonally focused.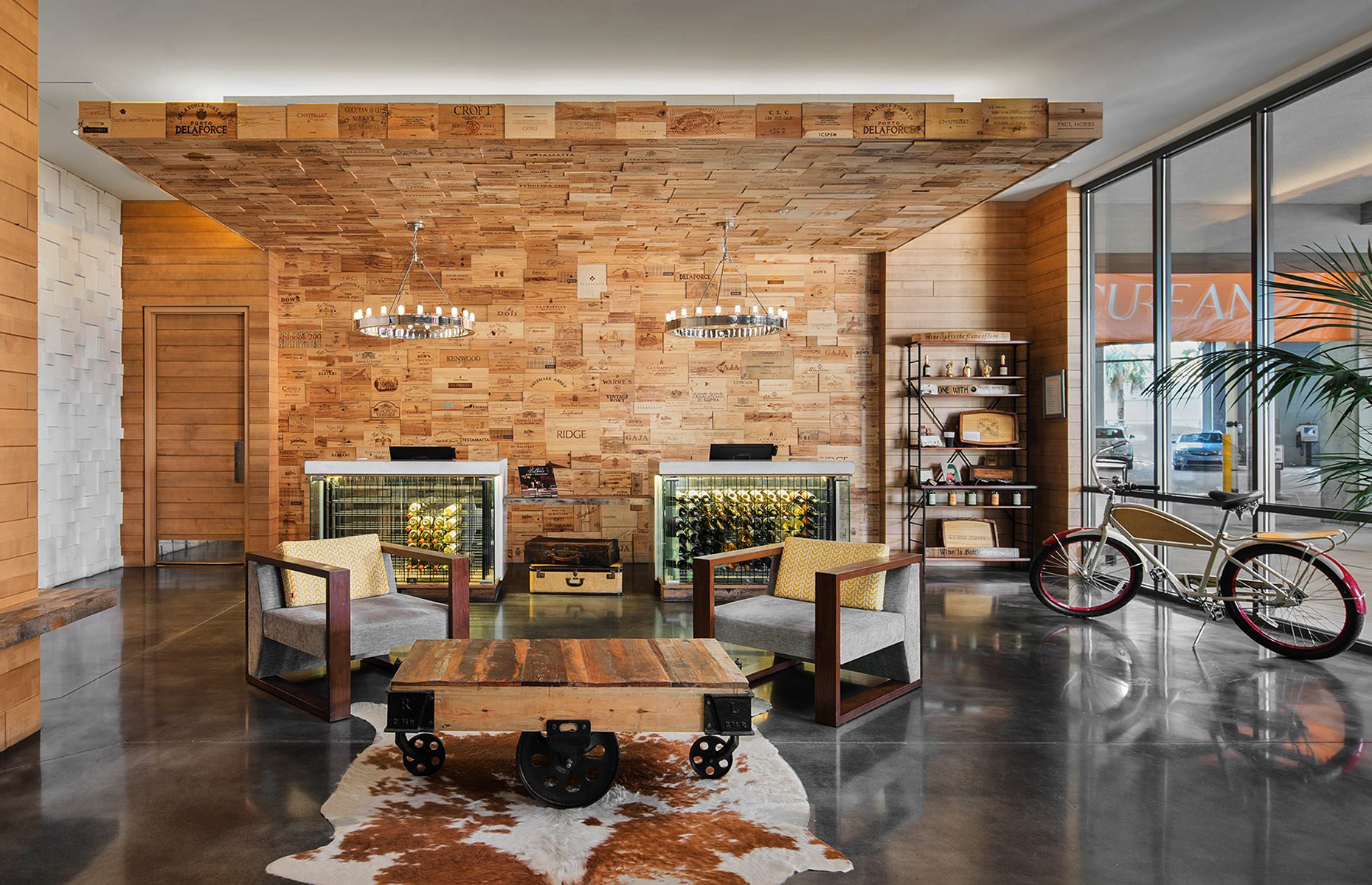 Epicurean Hotel/Facebook
What to eat & drink in Tampa
The Cuban sandwich isn't just a sandwich. Tampanians claim this meaty monster featuring layers of ham, pork, salami, cheese, pickles and mustard in crisp Cuban bread was invented in Ybor City. The people of Miami lay a counterclaim, but most agree that it was named here and that the salami was added by Tampa-based Italian workers.
La Segunda Bakery, which has been baking the bread essential to the Cuban sandwich since 1915, is one of the best places to try one. Or order a sandwich at Columbia, Florida's oldest restaurant. This behemoth started as a small café and now occupies an entire block in Ybor City. Crowds pack in for the nightly flamenco show.
Spanish and Cuban flavours mingle with other influences in Downtown Tampa, nowhere more so than at Anise Global Gastrobar. This cosy spot started as a food truck selling 'stinky bunz', fluffy, sticky white pillows filled with slow-cooked pork belly or crispy chicken. Its menu now proudly defies categorisation featuring buns, ramen, lobster mac 'n' cheese, and burgers.
Craft beer is huge in Tampa. Try a selection of local saisons, IPAs and porters at bright, modern food hall Armature Works.
Hotel Bar is not in a hotel. Tucked a few blocks back from the Riverwalk, however, it is the nightcap spot of dreams where expert bartenders mix and stir perfect Old Fashioned and Negroni cocktails (or whatever you want).
The top things to do in Tampa
Take a ride
Busch Gardens is a 15-minute drive from downtown and, as theme parks go, it's pretty cool. You can take a safari around the African wildlife and hand-feed giraffes, or wander past meerkats and tigers between rides.
Visit an architectural icon
The University of Tampa is an architectural patchwork on the west bank of the river. Built by transport pioneer Henry B. Plant as an opulent hotel at the terminus of his railway line in 1891, it combines soft-pink brickwork and Moorish-influenced intricate archways and silver minarets. It became the main university campus in 1933 and now has a free on-site museum focused on Plant and the building's history.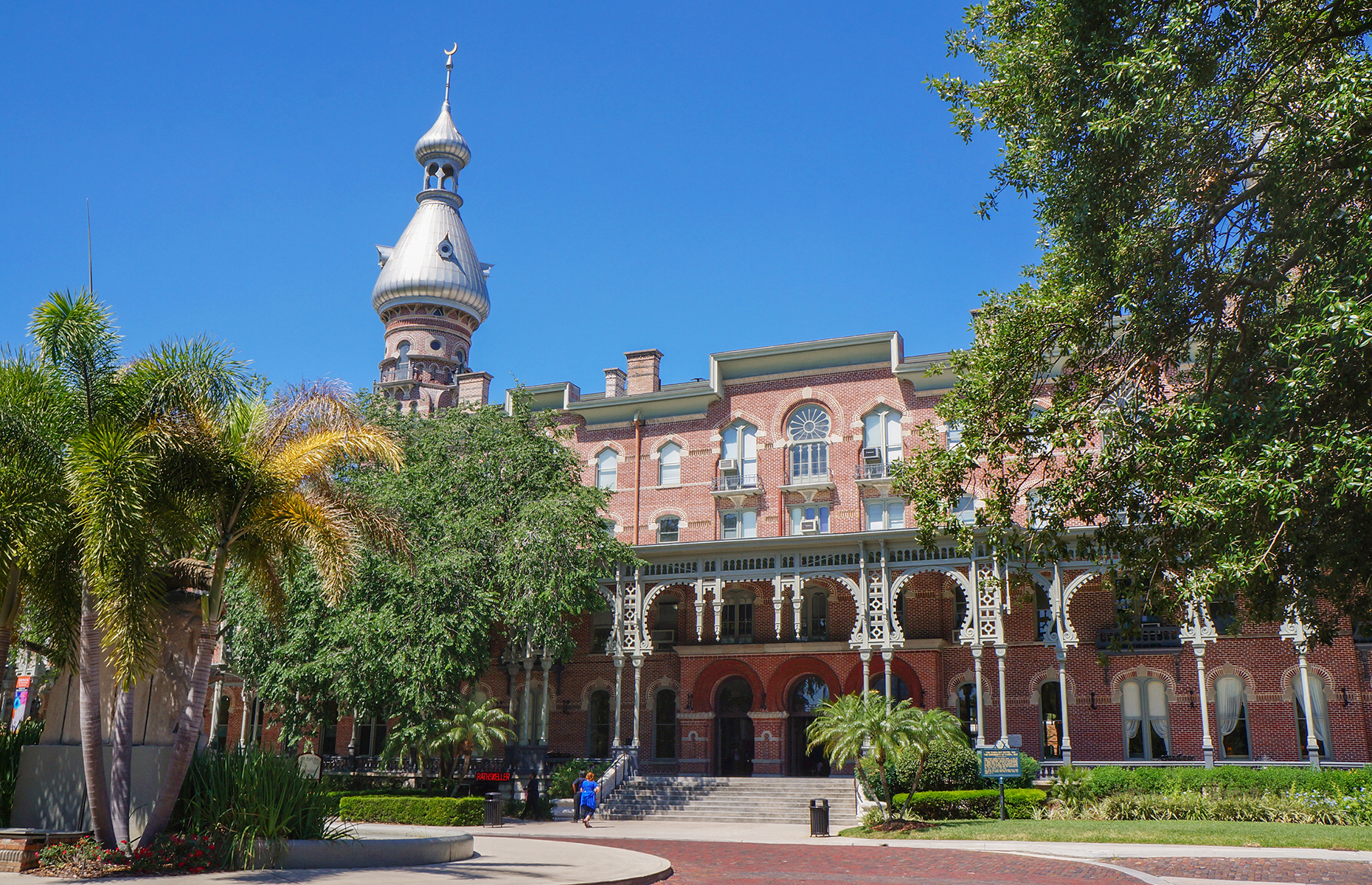 Ilya Images/Shutterstock
Hang out with otters
The Florida Aquarium is a great place to learn about what lies beneath the water surrounding Tampa. The site on the edge of downtown has a Wetlands Trail, too, which is home to otters, pelicans, and a collection of sea dragons and seahorses. It is also a non-profit organisation focused on research and conservation, including rehabilitating injured sea turtles.
READ MORE: Awesome Disney attractions coming in 2019
Take a Riverwalk art crawl
Tampa's Riverwalk is dotted with striking sculptures and bold murals. An online official map will help you find them. The Tampa Museum of Art, however, outshines them all. Its mesh exterior shimmers in the sunlight and, after dark, is illuminated with multicoloured LEDs. Its rare antiquities and modern art collections are worth a look, too, as is the Florida Museum of Photographic Arts, which occupies two floors of the Cube building by the river. The low-key space hosts absorbing exhibitions on topics from retro road trips to 20th-century history.
The ultimate Tampa itinerary
Day 1
Check-in to: Sheraton Tampa Riverwalk Hotel. The prime downtown location means it's easy to explore no matter what time you arrive.
Get your bearings: with a stroll along the Riverwalk. Day or night, you can get a good sense of the city's river location. Look out for murals painted by university students and visiting rowing teams on the opposite bank.
Dine at: Walk for about 25 minutes or take a water taxi to Ulele, which has a menu focused on Native-inspired cuisine and ingredients. The native chili soup contains an intriguing and delicious mix of alligator, venison, wild boar, beef and duck. Grab a table on the twinkly patio and enjoy views across the water and the city's old spring.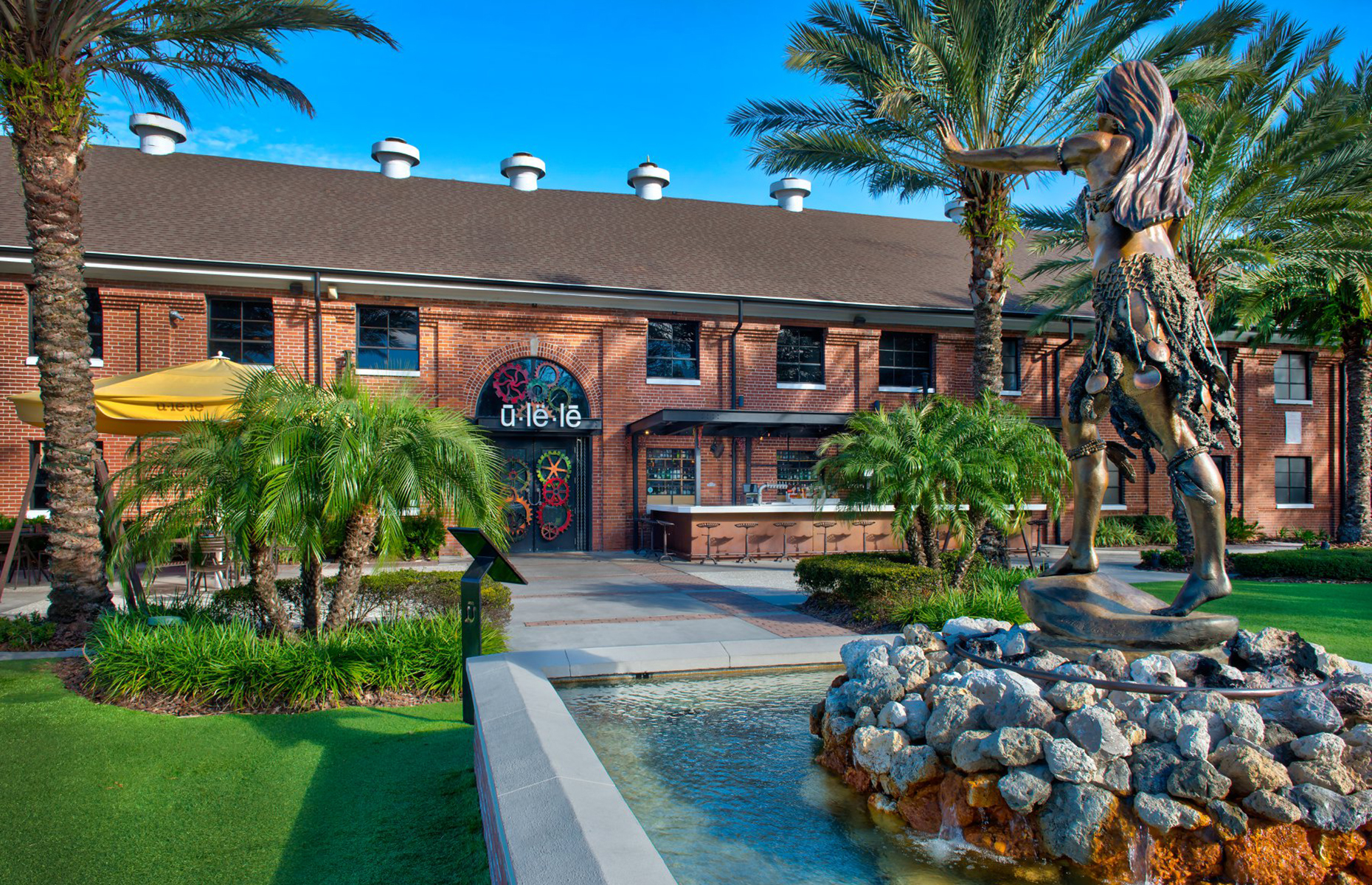 Ulele/Facebook
Day 2
Spend the morning at: Ybor City wandering past 19th-century cigar factories and stores with original neon signage. The Centro Ybor entertainment complex is a focal point. Ybor City Museum, tucked inside the Ferlita Bakery, traces the area's beguiling history.
Lunch at: Columbia. Every Cuban sandwich comes with a side of history at Florida's oldest restaurant, which has been standing since 1905.
Go shopping at: Hyde Park Village, an open-air shopping mall with 1920s bungalows, big-name brands and locally owned stores offering chocolate, one-off fashion finds and jewellery.
Sip craft beer at: Hidden Springs Ale Works, a popular local hangout in Tampa Heights, north of downtown. Monday is 'Yappy Hour' during which there are discounts for those with dogs in tow.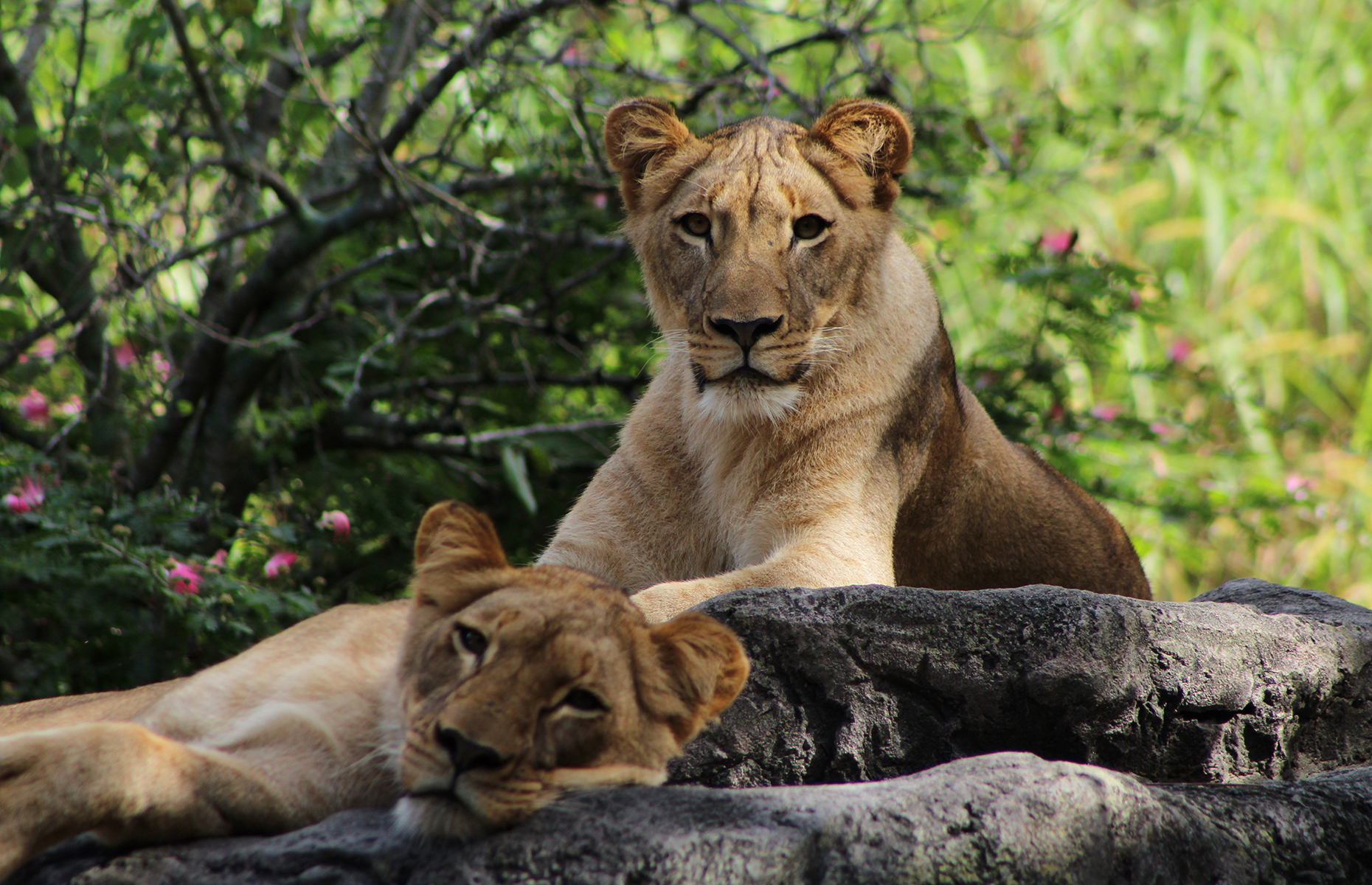 Raymond Louis RS/Shutterstock
Day 3
Brunch at: Oxford Exchange. The grand ivory-brick building opposite the university is laid out like an old-fashioned arcade and has a seasonal restaurant at its heart. The weekend brunch menu, served until a very civilised 4pm, includes fat breakfast sandwiches, enormous pancakes and zingy salads. Leave via the store to admire its first-edition books, dog collages and fluffy sheep toys.
Head out of town to: Busch Gardens. It's a tourist favourite, but locals also frequent this theme park-cum-safari park. The thrilling rides offer some of the best views over Tampa Bay before plummeting down near-vertical drops.
Have a nightcap at: Hotel Bar. The skilful bartenders will mix you the perfect stiffener. Or three.
Map of Tampa
Discover our favourite Tampa locations with this handy map:
Be the first to comment
Do you want to comment on this article? You need to be signed in for this feature