Explore Paris: places to see, what to do and where to stay
Paris, renowned as the city of light and love, is simply Europe's most enthralling capital. Beyond the boulevards and classical monuments, you'll find fascinating small museums, scores of family-run restaurants and neighbourhoods filled with independent bars, boutiques and bakeries. Here's our guide showcasing what to do in Paris, including the best places to stay and eat, and where to escape the crowds.
5 essential things to do in Paris
You could spend weeks just exploring the city's top museums and galleries, so if you're short on time, start with these highlights. The following sights might be well known, but they're more than worthy of at least a morning's exploration. Book tickets in advance to skip the queues.
1. Visit at least one great museum
The Louvre is the obvious choice for many, its three wings stuffed with paintings, objets d'art and Egyptian antiquities. It's best to plan what you want to see ahead of time, and that definitely doesn't mean making a beeline for the Mona Lisa. More appealing is a trip to see the city's finest Impressionist paintings in the magnificent Musée d'Orsay, originally built as a train station. On a smaller scale are the engaging Musée Picasso in the Marais and the Musée Rodin on the Left Bank (south of the river Seine), with its elegant statue-filled garden.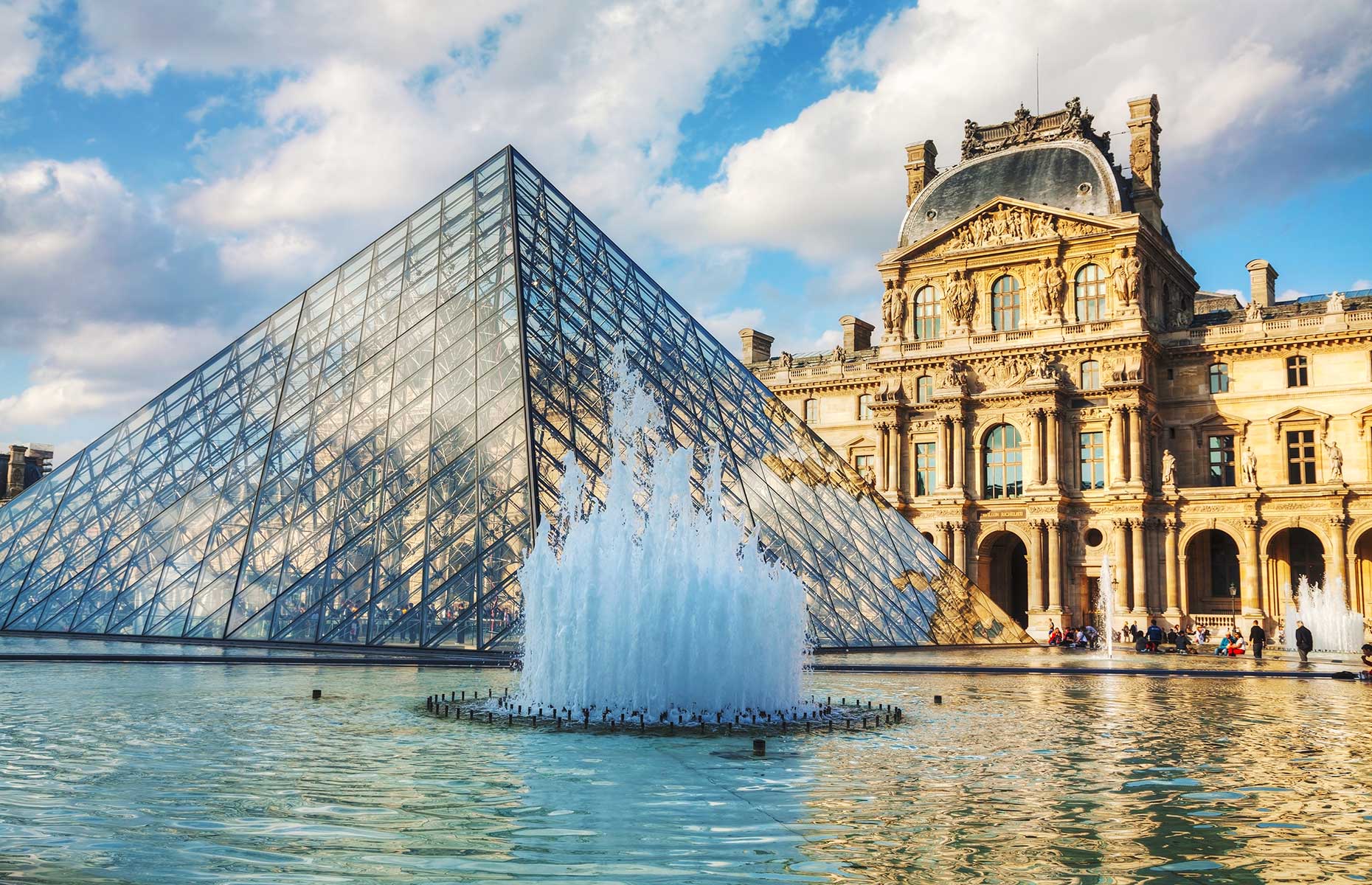 photo.ua/Shutterstock
2. Explore the Marais
The Marais' ancient, narrow streets have a feel quite different to the rest of Paris. Long the city's Jewish quarter, it's abuzz with great boutiques and independent galleries. Be sure to explore both the Haut Marais, where you'll find a scattering of cool cocktail bars as well as great street food at the Marché des Enfants Rouges, and the grander streets to the south around beautiful Place des Vosges.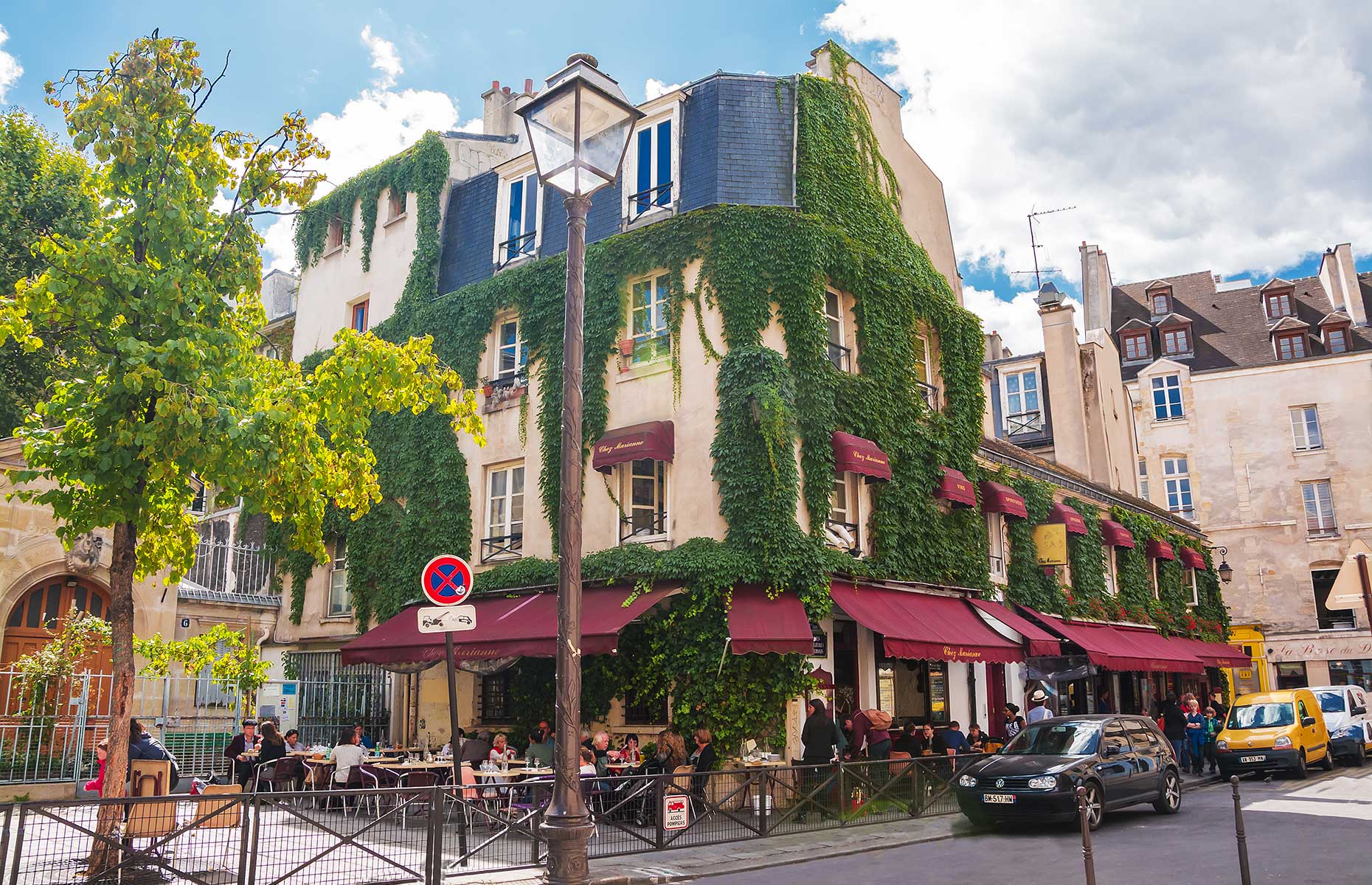 MarinaD_37/Shutterstock
3. Take in the sights along the Seine
Strolling the Seine is one of the most enjoyable ways to get your Parisian bearings. Start in the Jardins du Trocadéro, from where you're afforded excellent views of the Eiffel Tower. Crossing the river, you can follow the pedestrianised stretch of riverbank known as the Berges de Seine before browsing the second-hand bookstalls, or bouquinistes, on your way to Île de la Cité and battle-scarred Notre-Dame. Stop to take in the views and snap a photo on the Pont des Arts, supposedly the most romantic bridge in Paris.
4. Head to Montmartre for the perfect vista
The hilltop sights of Montmartre might be among the city's most visited, but somehow the crowds detract little from their charm. No trip to Paris would be complete without climbing the steps to the Sacré-Cœur and taking in the expansive views over the rooftops before stopping for a chocolat chaud in a quiet corner café.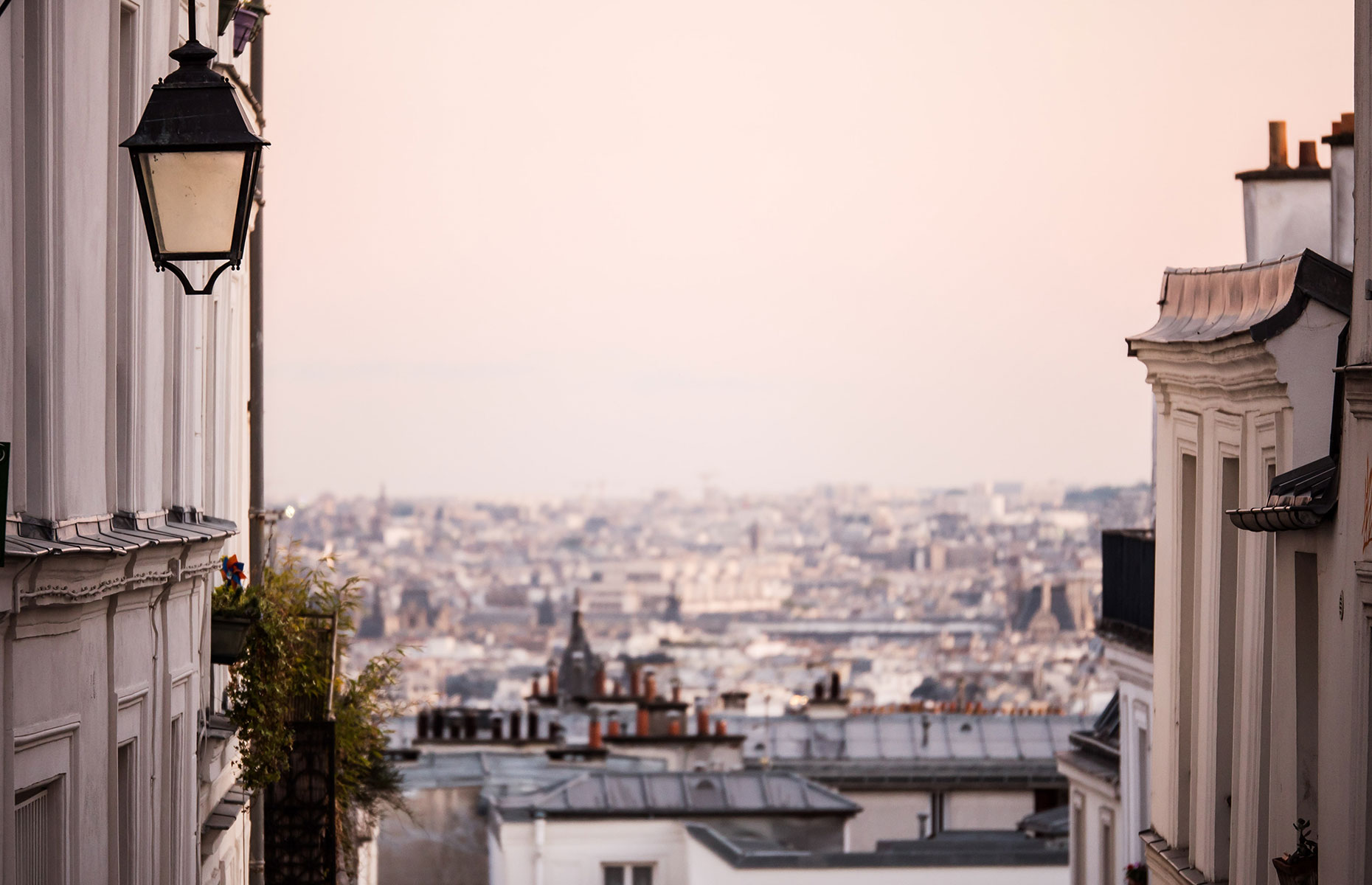 ikuzmin/Shutterstock
5. Go on a gourmet shopping trip
Parisian experiences don't get more quintessential than dipping in and out of traiteurs (delis), boulangeries (bakeries) and chocolateries (chocolatiers) for edible souvenirs. Some of the best spots to browse are along rue Montorgueil, one of the city's longest-established shopping streets, which is lined with greengrocers, cheese shops and patisseries (try Stohrer, the oldest in Paris). In summer, pick up provisions here for a picnic then head to the grassy lawns at the top of the Jardin de Tuileries to eat al fresco.
Top 3 small museums
Whether you're fascinated by ancient history or 21st-century photography, you'll find a museum in Paris to fuel your passion.
This tiny Pigalle museum, just a short stroll from Montmartre, is set in a pretty green-shuttered house once owned by the artist Ary Scheffer. It's dedicated to works from the romantic period, when Delacroix and Chopin were among those to attend soirées here. Come to explore the personal collections of George Sand on the ground floor, admire 19th-century paintings or sip a cuppa in the courtyard tea room.
Go back in time to a different period in French history at the Musée de Cluny, sometimes known as the Musée National du Moyen Âge, where medieval objets d'art are displayed on the site of a Roman bathhouse. Don't miss the astonishing Dame à la Licorne (The Lady with the Unicorn), a set of tapestries dubbed the Mona Lisa of the Middle Ages. As the museum is currently undergoing renovations, due to be completed in 2021, just be sure to check in advance that all the exhibits are open the day you plan to visit.
The Orangerie isn't the only museum of interest in the Jardin de Tuileries. Just a short stroll away around the gardens' famous pond is the Jeu de Paume, a gallery dedicated to contemporary photography. Exhibitions are often political and hard-hitting. Past artists to have their work shown here include Dorothea Lange, Ai Weiwei, Martin Parr and Bouchra Khalili.
Allternative Parisian highlights
Paris's cultural highlights go far beyond conventional galleries and museums. Here are just a few places where you can see a different side to the city.
1. Explore Belleville and beyond
Nowhere in Paris has changed as much in recent years as the 11th and 20th arrondissements. Head east for the best street art, coolest cafés (get your café crème fix at Le 50) and must-visit cocktail bars (Combat is the perfect spot for a nightcap). You'll also find spectacular views over Paris from the top of Parc de Belleville and the city's best running routes in nearby Parc des Buttes-Chaumont.
2. Embrace the modern art scene
Modern art comes in many forms in Paris. Exhibitions at the Palais de Tokyo are always challenging and uncompromisingly contemporary, ranging from video installations to performance art. Alternatively, expect all-out immersion at the superb Atelier des Lumières. Come to see works by the likes of Klimt and van Gogh set to music and brought to life by more than 100 projectors.
3. Let out your playful side
It's well worth making the trip out to Bercy, on the city's southeastern fringes, to visit the Musée des Arts Forains (the museum of fairground arts). Whether or not you're visiting with little ones, its interactive guide-led tours never fail to enchant. Plus you can go for a spin on a few of the original carousels housed in the museum's three enormous warehouse galleries, once used for storing wine.
Where to stay in Paris
Splash out:
For over-the-top indulgence: There's no more outlandish spot for a romantic break in Paris than Maison Souquet. This mansion hotel in Montmartre was once a Belle Époque pleasure house. With just 20 rooms, it's opulent but intimate.
For Left-Bank luxe: Saint Germain's sedate glamour never wanes. Stay at classy four-star Le Saint to be steps from the quartier's most famous boulevard cafés, once frequented by the likes of Hemmingway and Fitzgerald.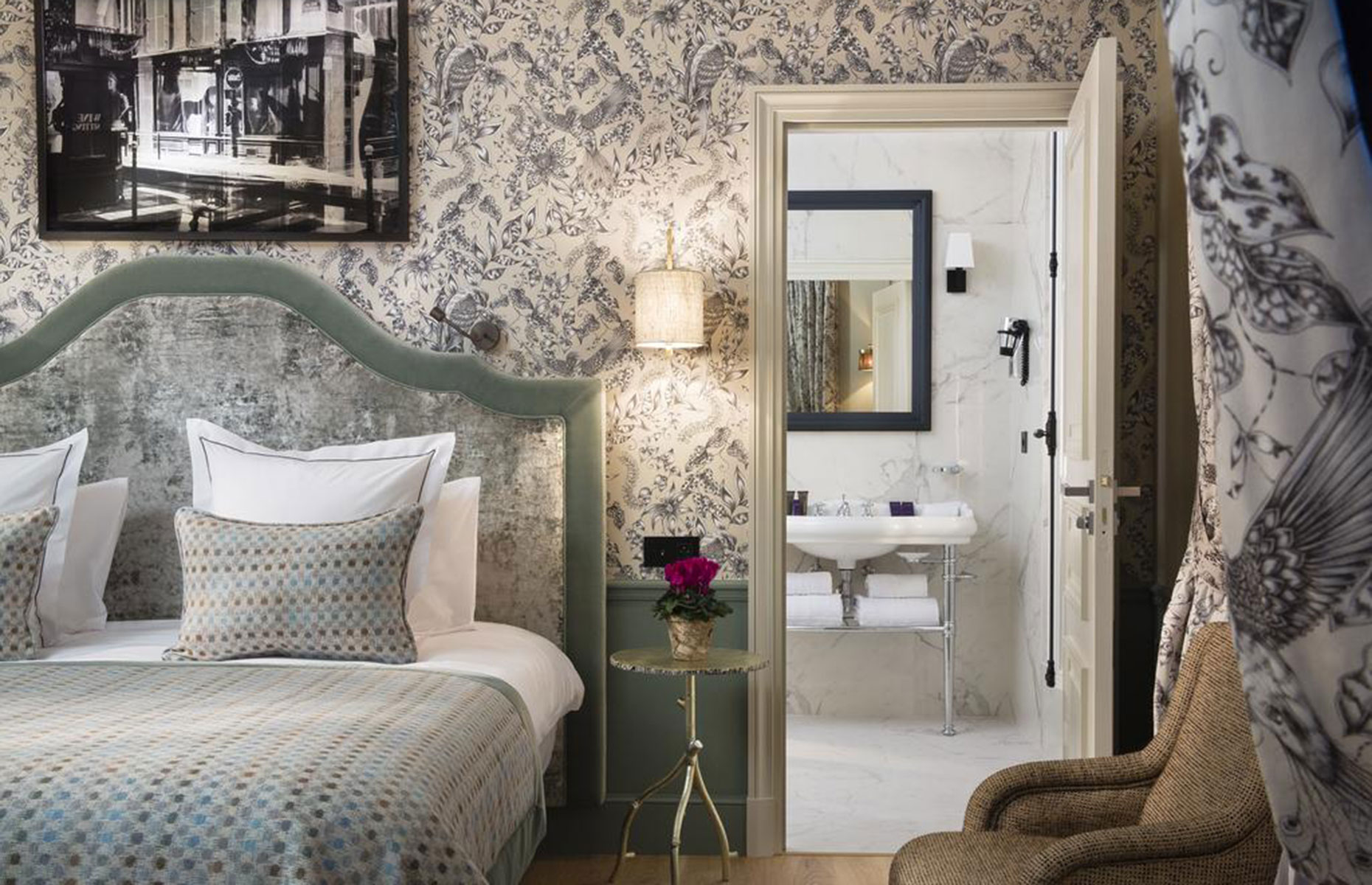 Le Saint Hotel Paris/Booking.com
For contemporary cool: Want to be close to the best nightlife and not fussed about traditional decor and wrought-iron balconies? Book a room (or one of the superb suites) at the Renaissance République, where behind the almost brutalist facade there's a great restaurant and mini hammam.
On a budget:
For affordable style: The original Parisian outpost of Philippe Starck's design-led mini-chain, Mama Shelter Paris East has some of the best-value rooms in the city, even if it's a little way out of the centre.
For hip hedonism: Its location in the slightly seedy but fast gentrifying district near Gare de l'Est is part of Grand Hotel Amour's charm. Book early and rooms can be a steal at less than €150 a night. All are individually designed with erotic artwork, retro knick-knacks and bold colours.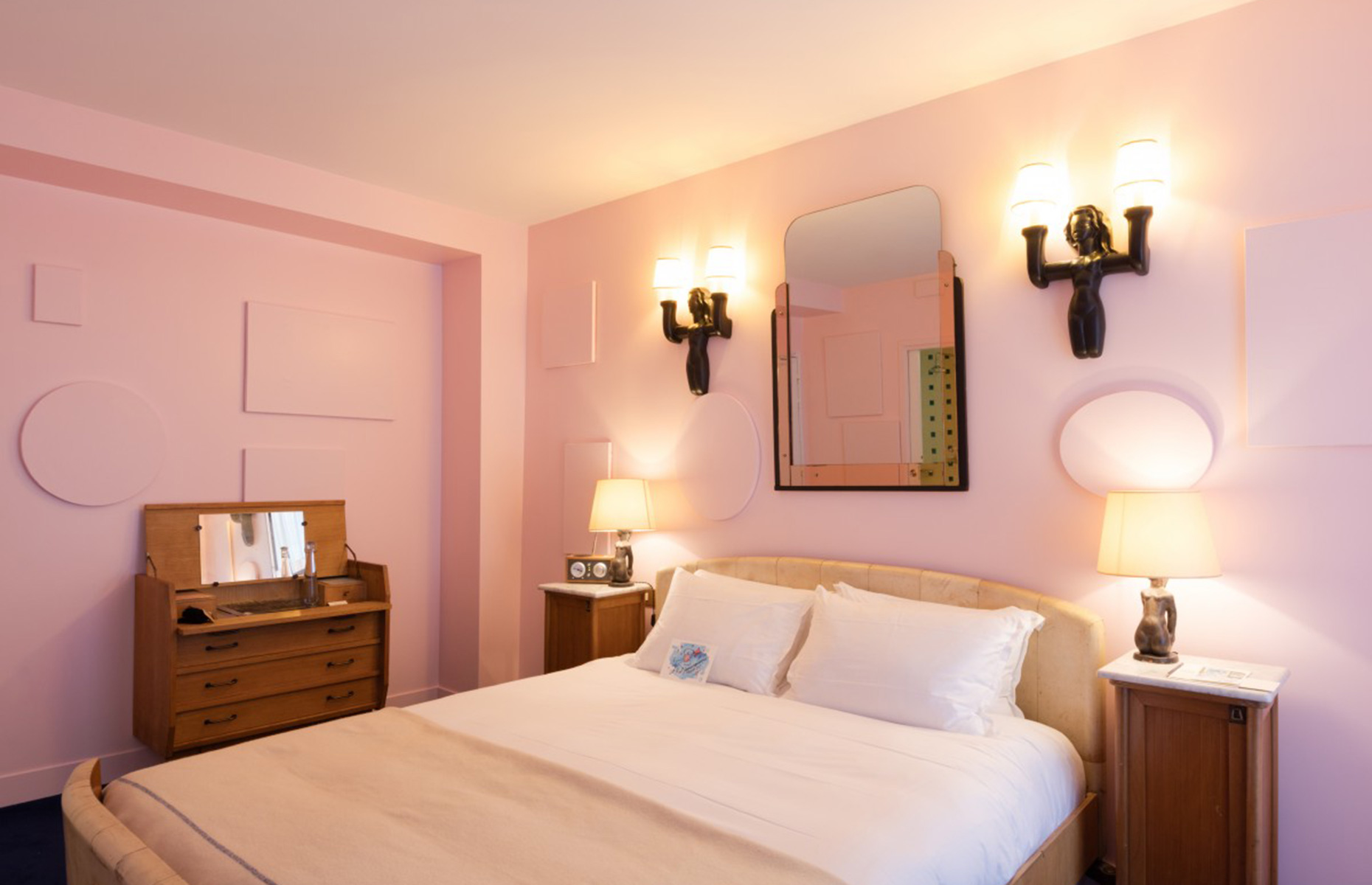 Grand Hotel Armour/Booking.com
For work and play: CitizenM's huge Gare de Lyon hotel might be modern but it's still got bags of atmosphere. Pod-like rooms are cosy and functional, while the communal spaces are generous and stylish (with super-fast Wi-Fi). Fans of this Dutch brand's other locations won't be disappointed.
Where to eat in Paris
For haute cuisine: Fine dining in Paris is an unforgettable experience, but you'll need to book early to experience Septime's culinary magic. This welcoming and seemingly no-frills neo-bistro remains the top adresse for tasting menus free from trappings traditionally associated with haute cuisine (white tablecloths and so on). It's well worth splashing out on the wine pairings.
For bar dining: Book a table or bag a bar seat at Le Grand Bain for creative dishes designed to share. We're not talking small portions and pretentious plating, but the likes of lardo-smothered gougères, beef tartare with mushroom ketchup and a slow-cooked lamb shoulder to feed six.
For natural wine: Natural wine is a big deal in Paris, with the most convivial bars packed out every night of the week. Le Verre Volé might be one of the grandparents of the scene these days, but this casual canal-side restaurant remains one of the top choices for a sit-down meal.
For tradition: You'll find French classics such as côte de veau and profiteroles in many restaurants, but they're best sampled in memorable surrounds. Splash out on a meal in a fabulous Art Nouveau setting at Le Train Bleu, Gare de Lyon's magnificent railway restaurant.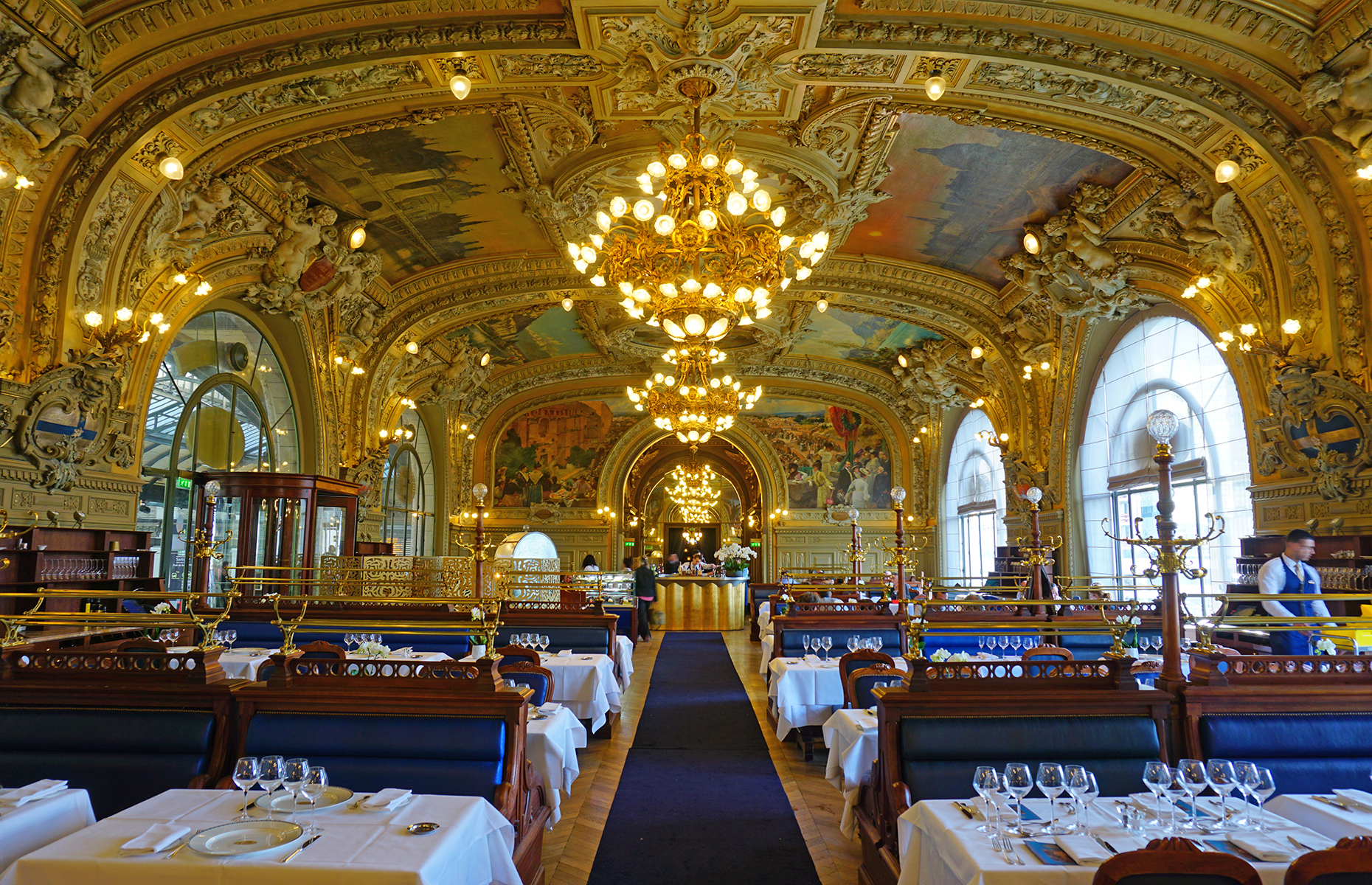 EQRoy/Shutterstock
For steak-frites: There's only one spot to satisfy a steak-frites craving: Bistrot Paul Bert. Long on the map, but far enough from any big sights to get mobbed, this restaurant lives up to every Parisian cliché: chalkboard menus, spindle-backed chairs and Grand Marnier soufflés for dessert.
For a bit of heat: Parisian chefs (even those at family-run Vietnamese and Thai restaurants) are renowned for tempering spicy dishes for French palates. Deux Fois Plus de Piment bucks the trend by specialising in seriously spicy Sichuanese cuisine: order the mapo tofu once you've reached croque-monsieur overload.
Insider Paris tips
1. Make a meal of it
Unless restaurants advertise service continu, they are open for lunch (from around 12–2pm) and dinner (from around 7.30pm). Many are closed on Sundays and Mondays, when it can be hard to find a good place to eat. Lunchtime formules (limited two- or three-course menus) generally offer the best value.
2. Sightsee on a Sunday
Entry to most big museums is free on the first Sunday of the month – just be prepared to queue.
3. Master the métro
Parisian métro ticketing lags behind other systems in Europe. Smartphone payment (initially Android only) is being trialled, but for now it's best to pick up a carnet of ten tickets: each is valid for a single journey on the metro, bus or RER in the city centre.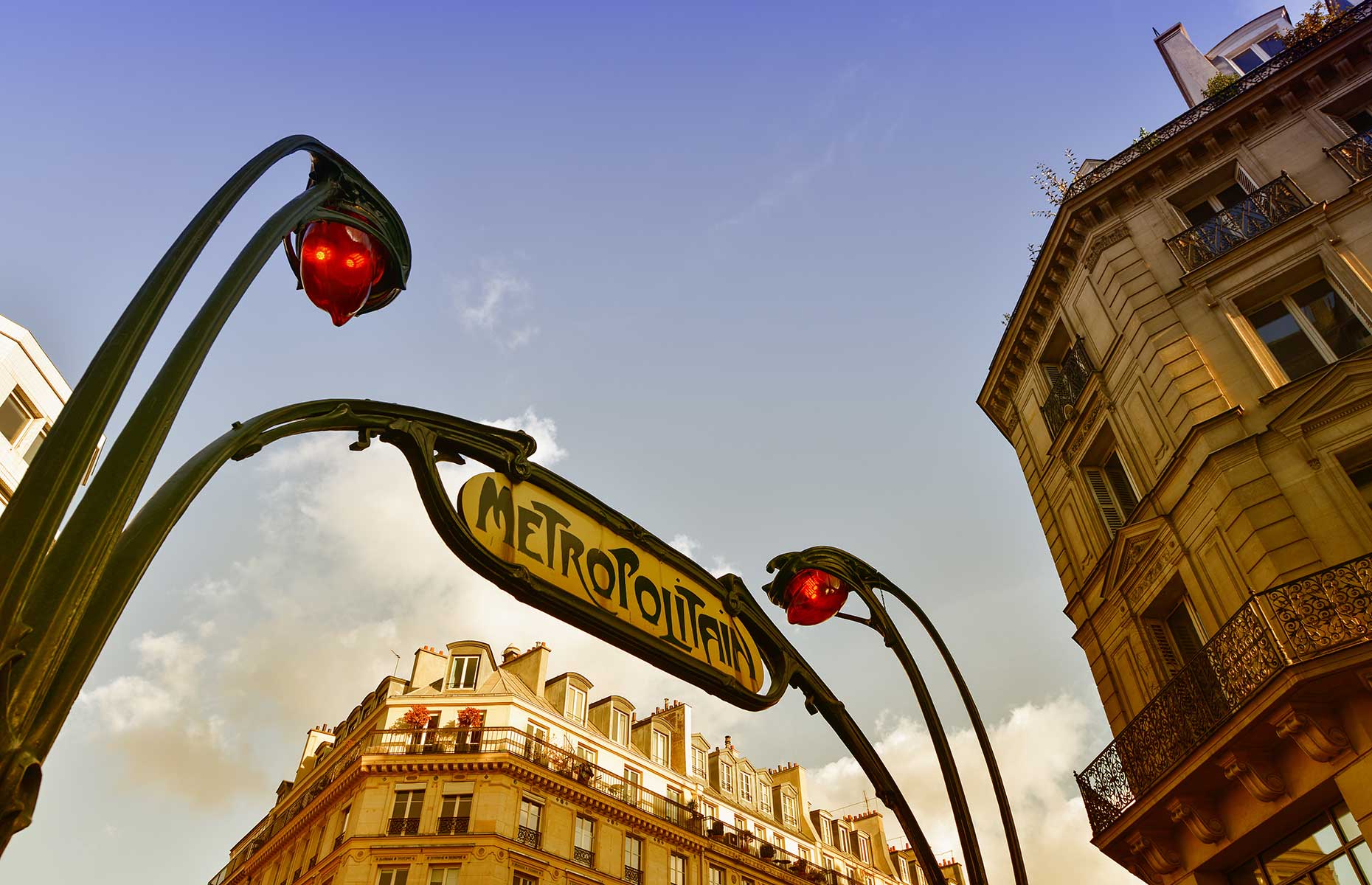 Pisaphotography/Shutterstock
4. Be apartment savvy
If you're planning to stay in an Airbnb rather than a hotel, beware that Parisian apartments may be much smaller than you're used to at home. Similarly, staying on the sixth floor certainly doesn't guarantee a lift, so check the details of that romantic "nid" (nest) carefully before you book.
5. Tackle tipping
Service charges in Paris are usually included in the bill (look for the words "service compris"). That said, it's customary to leave a little extra for a good meal, and some places may be used to visitors leaving around 10%.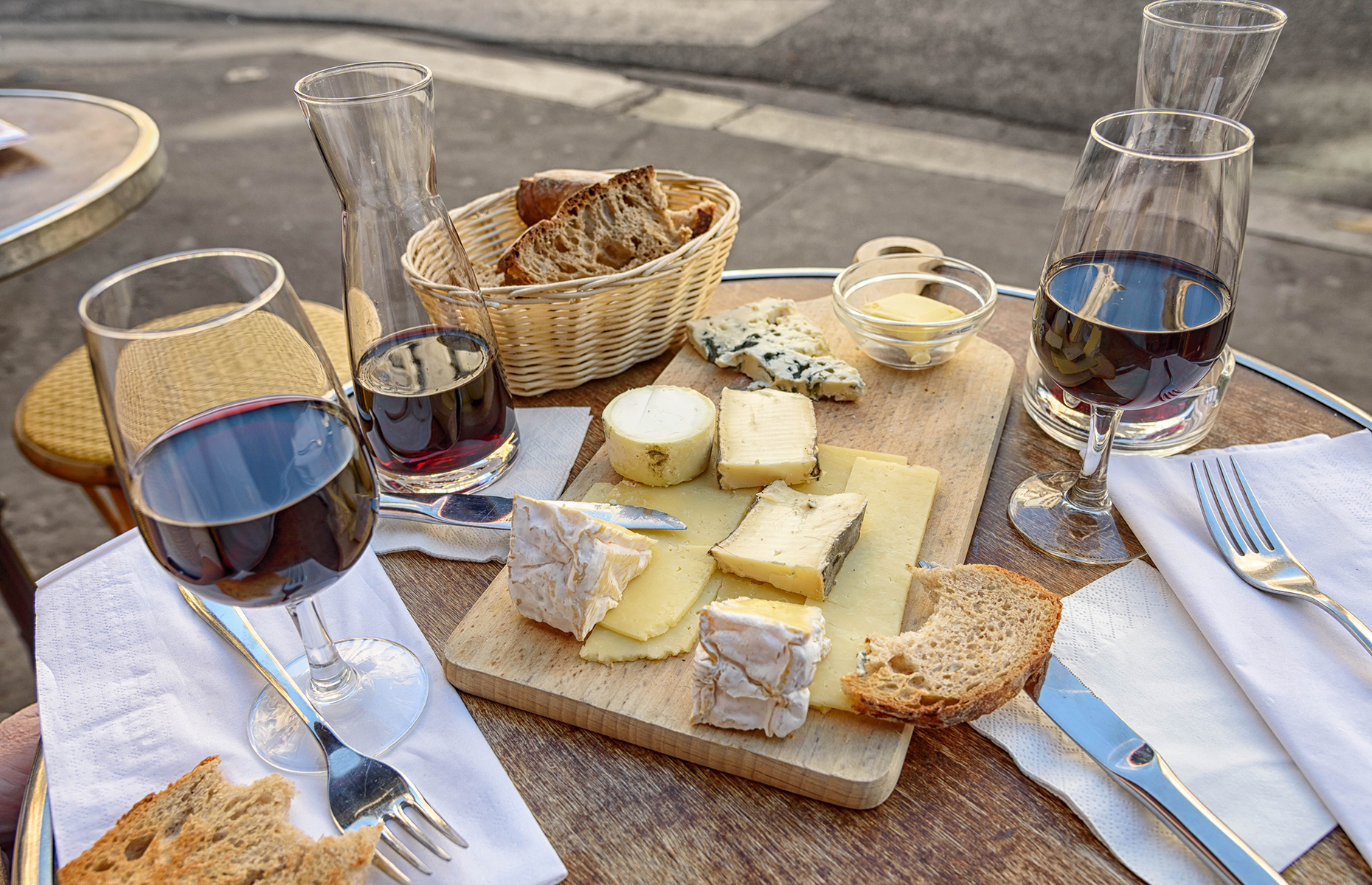 Joe deSousa/Wikimedia/CC0 1.0
Day trips from Paris
There are some excellent day trips within easy reach of Paris, most just a short train journey from the city.
1. The Champagne trail
It's just 45 minutes by TGV to the city of Reims (pronounced "Ransz"), home to the cellars of many great houses including Veuve Clicquot, Taittinger and Ruinart – all of which offer guided tours. Book about a week ahead, or more if you can, to secure a spot at the most popular times. Most caves are walking distance from one another.
2. Châteaux and gardens
The one place top of most visitors' wish lists is the magnificent Château de Versailles, Louis XIV's lavish estate. Despite the visitor numbers, its scale and splendour astound. Also of note are the Château de Chantilly, home to an incredible collection of art amassed by the Duke of Aumale, and the Château de Fontainebleau, surrounded by exquisite gardens.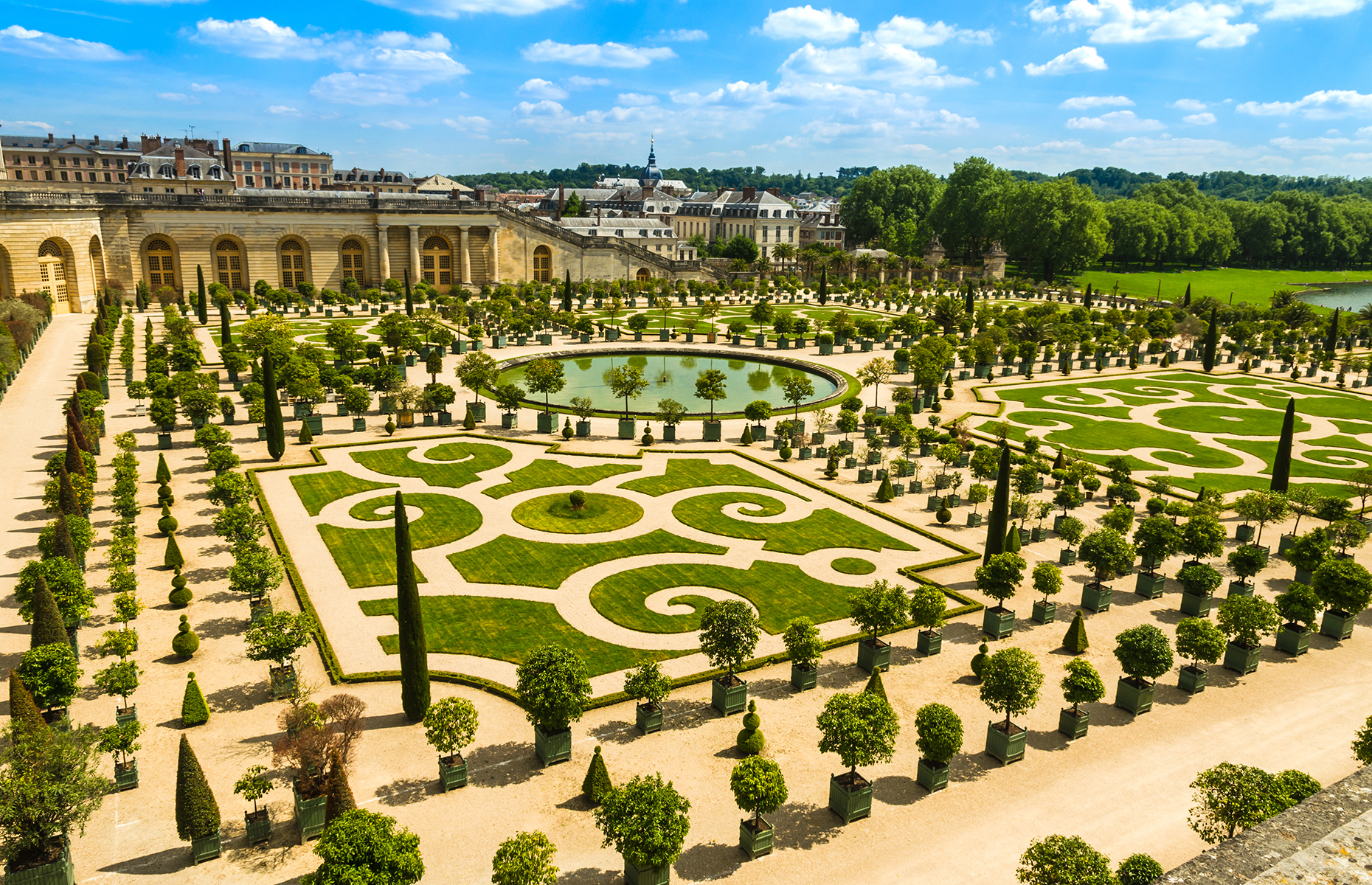 PhotoFires/Shutterstock
3. Monet's marvels
The natural follow-up to a morning admiring Monet's mesmerising waterlilies at the Orangerie is a trip to the Fondation Claude Monet in the sleepy Normandy village of Giverny, where the artist lived and painted. His house and gardens are open from March to October and have been little changed over the past hundred years. Get here by taking the train to Vernon, then hop on a shuttle bus or rent a bike.
Getting there and more information
Paris is easy to reach by rail, with direct links to London via Eurostar and Brussels and Amsterdam via Thalys. International tickets can be booked with The Trainline, while OUI.sncf is the best resource for journeys within France.
For flights, the main international airports are Charles de Gaulle and Orly, both of which can be reached from central Paris via RER in around 30–45 minutes (plus a short shuttle for the latter). Airport buses are generally slow and not worth the hassle.
A curious traveler's guide: Paris by Eleanor Aldridge is available from November 2019.
Map of Paris
Be the first to comment
Do you want to comment on this article? You need to be signed in for this feature