Explore Porto: the top things to do, where to stay and what to eat
There's more to Porto than the port wine it's famous for. Studded with iconic eateries, dazzling architecture and riverside retreats, Portugal's second city is undergoing a revival.
Why go to Porto?
Famous for the fortified wine that leaves its riverside cellars to be transported around the world, Porto is hot on Lisbon's heels. Previously neglected, the city is currently undergoing some well-deserved TLC and is winning the hearts of its visitors. Compelling contrasts bridge tradition and innovation in everything from food and wine to architecture, art and transport.
With a UNESCO World Heritage historical centre, revamped downtown and a thriving arts district, Porto offers temptations for culture vultures of all ages. If the art and architecture don't appeal, allow the the Douro River to steal you towards the Ribeira and Vila Nova de Gaia areas for port wine tasting, people watching and a boat tour of Porto's six bridges.
Our city guide explains what there is to see, do and eat and recommends the best places to stay on your budget.
5 essential things to do in Porto
Porto's legacy dates back to the pre-Roman era, so there's no shortage of cultural attractions - historic or otherwise. Don't pack up without trying these top picks:
1. Go beyond ruby
Take a tour of one of the port wine cellars in Vila Nova de Gaia to learn about white, tawny and even pink ports. Begin to appreciate the difference between various ruby ports and the significance of the ageing process.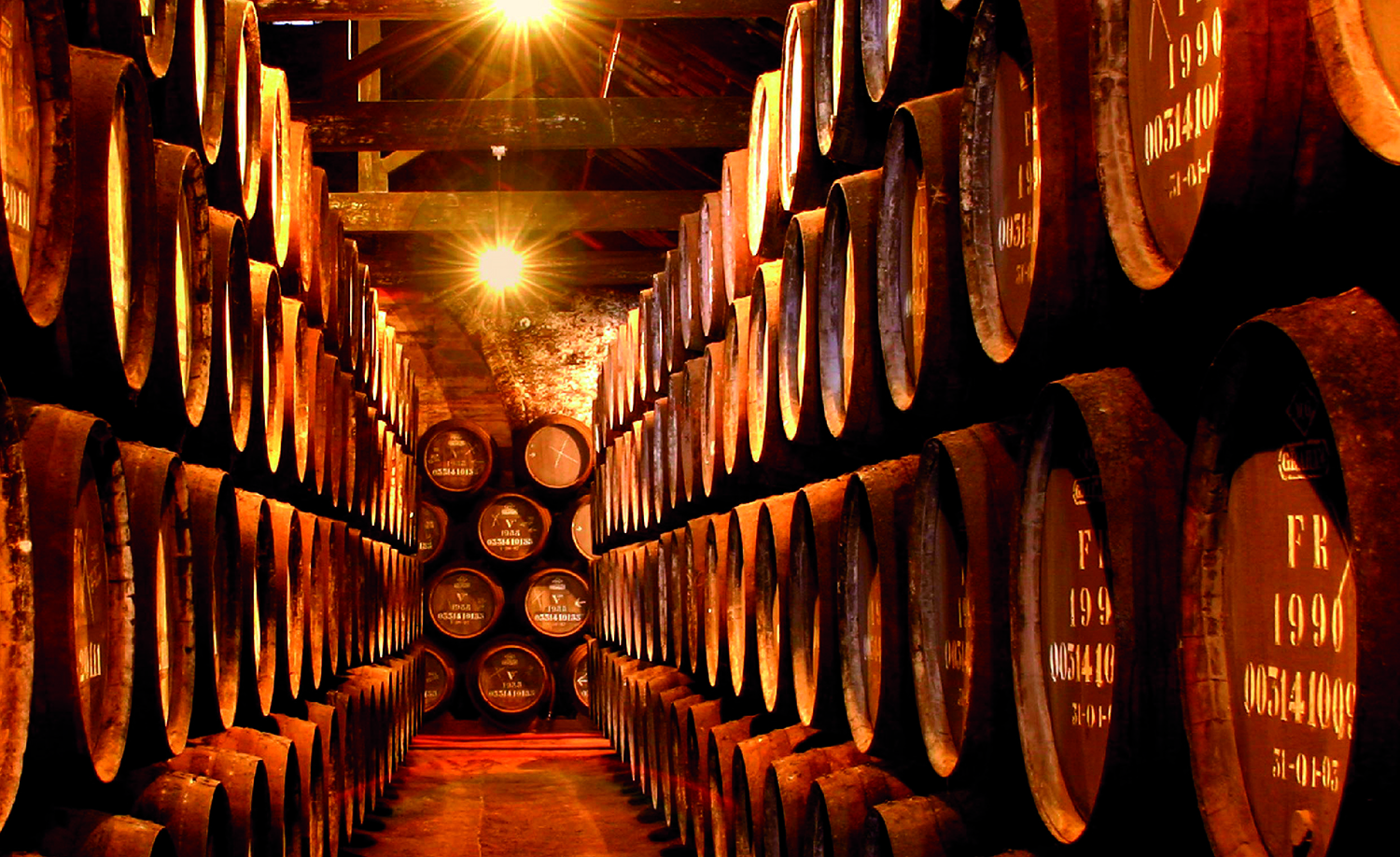 Associação de Turismo do Porto e Norte/Flickr
2. Climb the tallest tower
Porto has plenty of great views but the best are waiting at the top of Clérigos church tower. The reward for climbing around 200 steps up the city's heightest tower is the 360º panoramic perspective of the city.
3. Hide in a Harry Potter-esque bookshop
Lello bookstore is one of the world's most beautiful hideaways for book-lovers. A haven of carved ceilings and stained glass, you'll quickly understand how it inspired J.K.Rowling while she wrote the Harry Potter series. It's that popular that you will need to pay to get in, but the entrance fee is discounted against any purchases.
4. Catch the train (station)
Whether you need to travel anywhere or not, São Bento train station deserves to be a stop on your Porto tour. 20,000 hand-painted ceramic panels cover the walls of the magnifcent station and illustrate the story of the city across history.
Alvaro German Vilela/Shutterstock
5. Press pause by the river
Once a busy riverside port area, Porto's colourful Ribeira district is now teeming with cafés and restaurants. Stroll by the river or grab a seat to admire the views and watch the world go by - with a glass of port tonic, of course.
4 alternative Porto highlights
Escape the crowds and tread your own Porto path with these alternative sights of the city:
1. See history through Casa do Infante
The thick granite walls of the former customs house contain a story that dates back to Roman times, offering a deep insight into Porto's past. See how the building changed over the centuries from a Roman house to medieval palace, customs house and royal mint. It's also where intrepid explorer, Prince Henry the Navigator, was born.
2. Oberserve the city from Serra do Pilar Monastery
The best place for views of Porto from the other side of the Douro River (with your feet firmly on the ground) is the circular church of Serra do Pilar Monastery, perched on the hill above Dom Luís I bridge.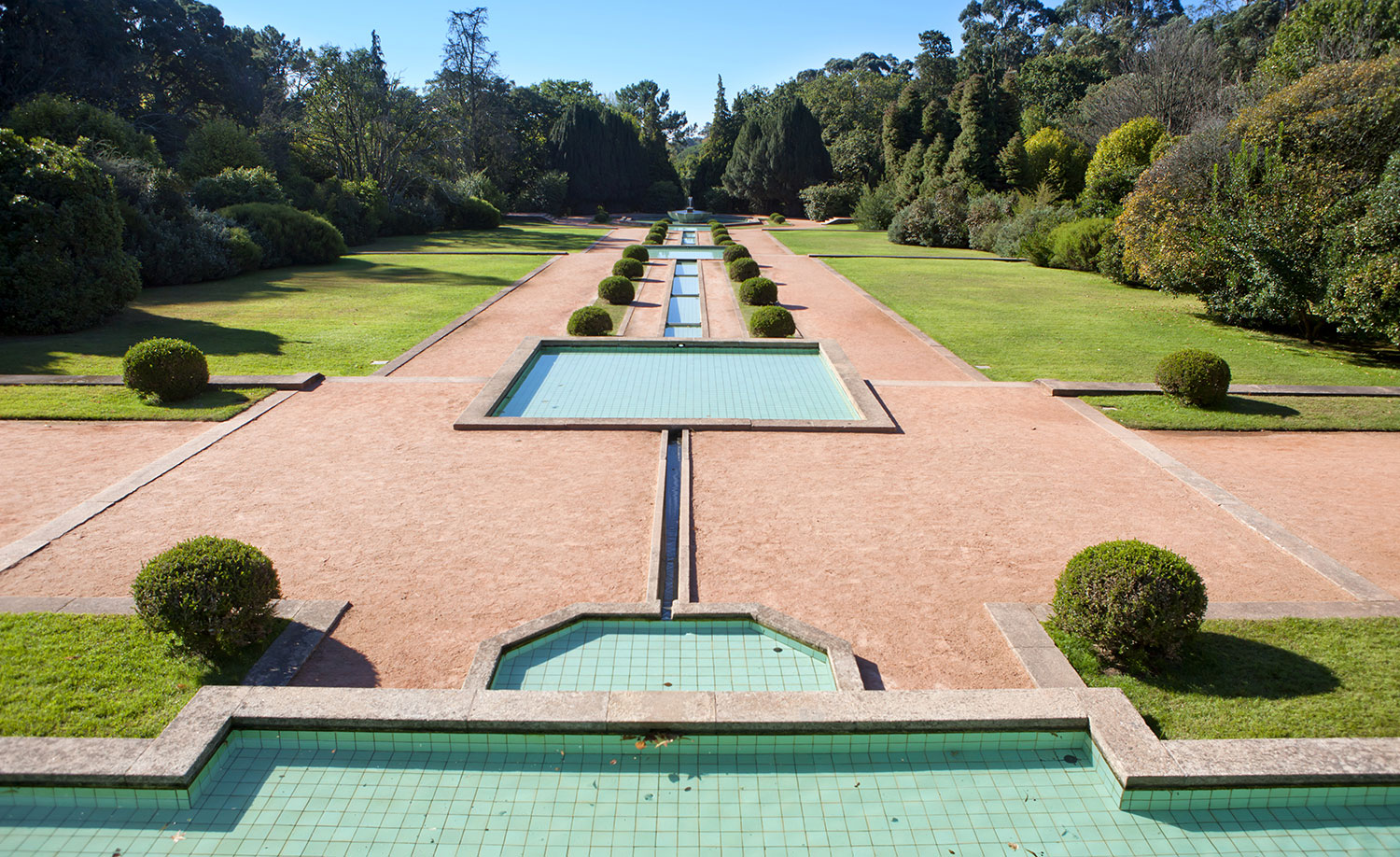 Fernando Jose V. Soares/Shutterstock
3. Find the art within the architecture
Allow at least half a day to fully appreciate the modern architecture, Art Deco palace and extensive gardens at Serralves. A step within its walls reveals modern sculptures and works of art in ever-changing exhibitions, featuring artists from around the world.
4. Bicycle to the beach
Hire a bike and pedal along the river to absorb the city sights and spot a couple of fortresses along the way. Don't stop until you reach the fishing and seaside resort town of Foz, to relax by the shore or explore one of its many gardens.
Where to stay in Porto
Splash some cash:
1. Somewhere to wine down: Technically, Porto's best hotel is not in Porto but across the river in Vila Nova de Gaia. Wine is the obvious theme throughout The Yeatman, an award-winning luxury hotel where even the pool is shaped like a decanter.
2. For historical charm: Elegance abounds in this beautifully restored palace overlooking the Douro River. Pousada Palácio do Freixo offers first class service and oozes historical charm. The distance from the city centre is covered by a shuttle service.
3. For a great location: Another restored palace, Intercontinental Palácio das Cardosas is in the very heart of Porto's historical centre. With the classy interior, onsite spa and stylish restaurant, it makes a perfectly luxurious base for exploring on foot.
Without breaking the bank:
1. For a central stay: Hotel Dom Henrique offers ample, comfortable modern rooms in a central location. Best of all is its panoramic rooftop bar, with views to rival those of Clérigos Tower.
2. For a great garden: Experience the Belle Epoque charms of Porto's oldest hotel, Grande Hotel de Paris, also blessed with a delightful garden in which to unwind.
3. For river views: River views don't always come with an extortionate price tag. Ribeira do Porto Hotel, a traditional stone building, houses a great value 3-star hotel in one of the liveliest parts of Porto's old town.
Where to eat in Porto
1. Go local: If you're new to Portuguese food, then tapas (petiscos in Portuguese), especially those from Tapabento, are a fun way of sampling a range of flavours. For no-frills, hearty Portuguese food from a family-run restaurant, Taberna Santo António is the place to go.
2. Charming cafés: Porto's most famous café is the Belle Époque Café Majestic where waistcoat-wearing servers deliver coffee and cakes in a storybook setting. Less formal but just as attractive is the Art Nouveau Confeitaria do Bolhão, which has a wider selection of fresh pastries and a 'menu do dia' lunchtime option.
3. Gourmet dining: The thick stone walls of Paparico create an intimate ambience in which to savour Chef Henrique Teixeira's artistic cuisine and the accompanying wine list. Alternatively, Rui Paulo's DOP offers a brighter, more modern setting in which to enjoy exquisite food and top Portuguese wines.
Insider Porto travel tips
1. Save your feet: Porto rises up from the river banks so it's hard to completely avoid hills. Funicular dos Guindais, located behind Dom Luís I bridge, is not only an easy way to tackle them but it also offers fantastic views on the short journey.
2. Spy the street art: The city council has long recognised the value of quality urban art so you'll see plenty of examples by renowned artists such as Hazul, Costah and Vhils on the city's walls and even phone boxes.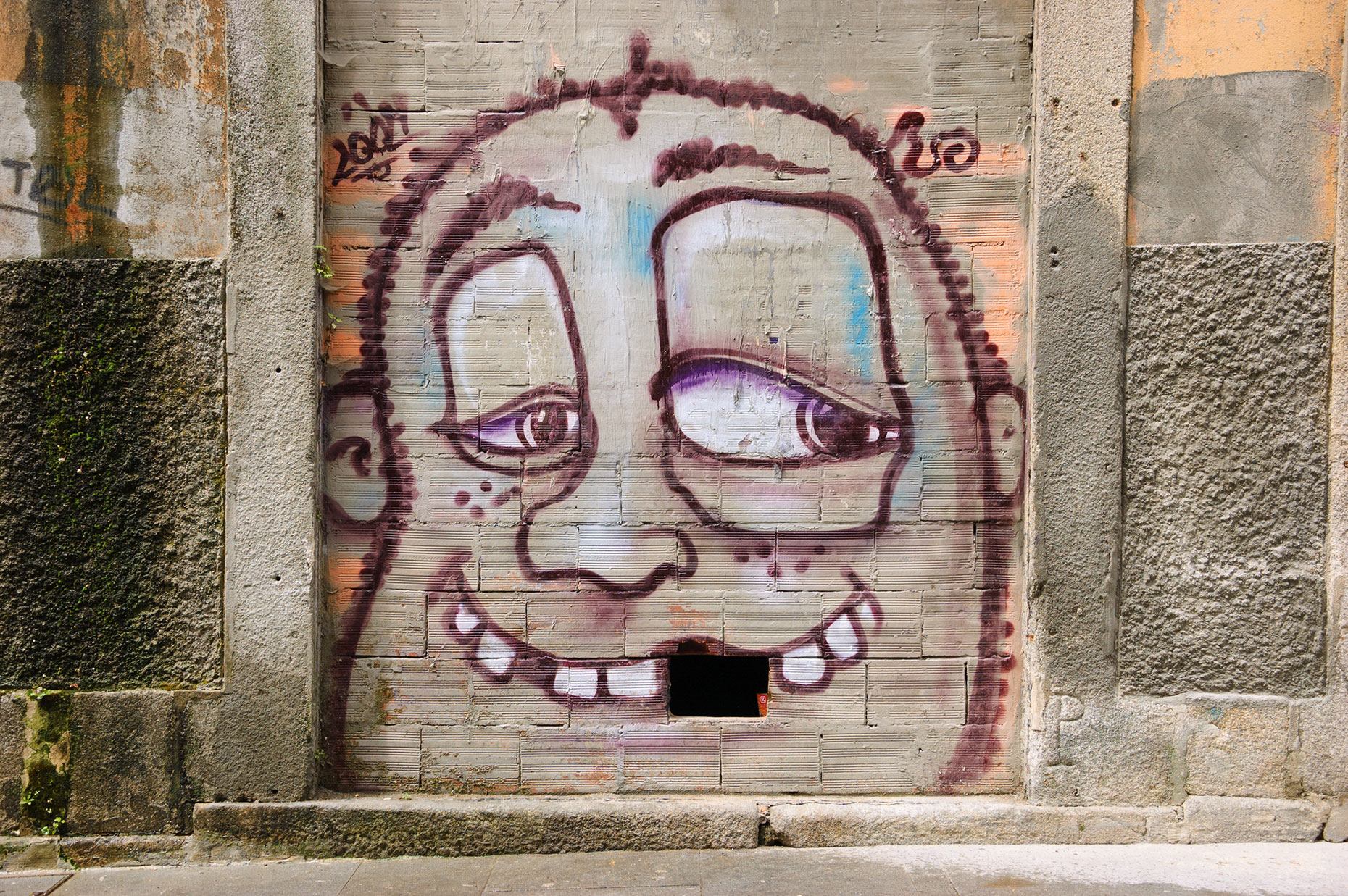 Elena Dojour/Shutterstock
3. "Cheat" your transport costs: Using an Andante card is the cheapest way to pay for public transport. It works on the tram, too, so you can pay half the price of an on board ticket with a little forward planning.
Porto day trips
Allow at least two days to fully appreciate what Porto has to offer and if you have a little extra time, try one of these escapes from the city:
1. Sample wines in the Douro wine region
Explore the world's oldest demarcated wine region and its UNESCO World Heritage landscapes on a tour of the Douro Valley. Take the train (two and a half hours) or a guided tour with transfers from Porto to sample the wines in situ.
2. Explore Portugal's roots
The picture-postcard, UNESCO World Heritage city of Guimarães is hailed as the birthplace of Portugal's first king. It takes around 75 minutes by train from Porto, or just under an hour by car. Delve into the historical city centre and castle for the whole day or combine your visit with the religious heritage city of Braga, on an organised tour.
3. Visit the Venice of Portugal
Aveiro is a coulourful candy-box city with an abundance of Art Nouveau architecture, patterned pavements, a strong fishing culture and a nature reserve in the lagoons. About 45 minutes by train or car, visiting the city centre is easy on your own although several tours run from Porto if you fancy the full guide.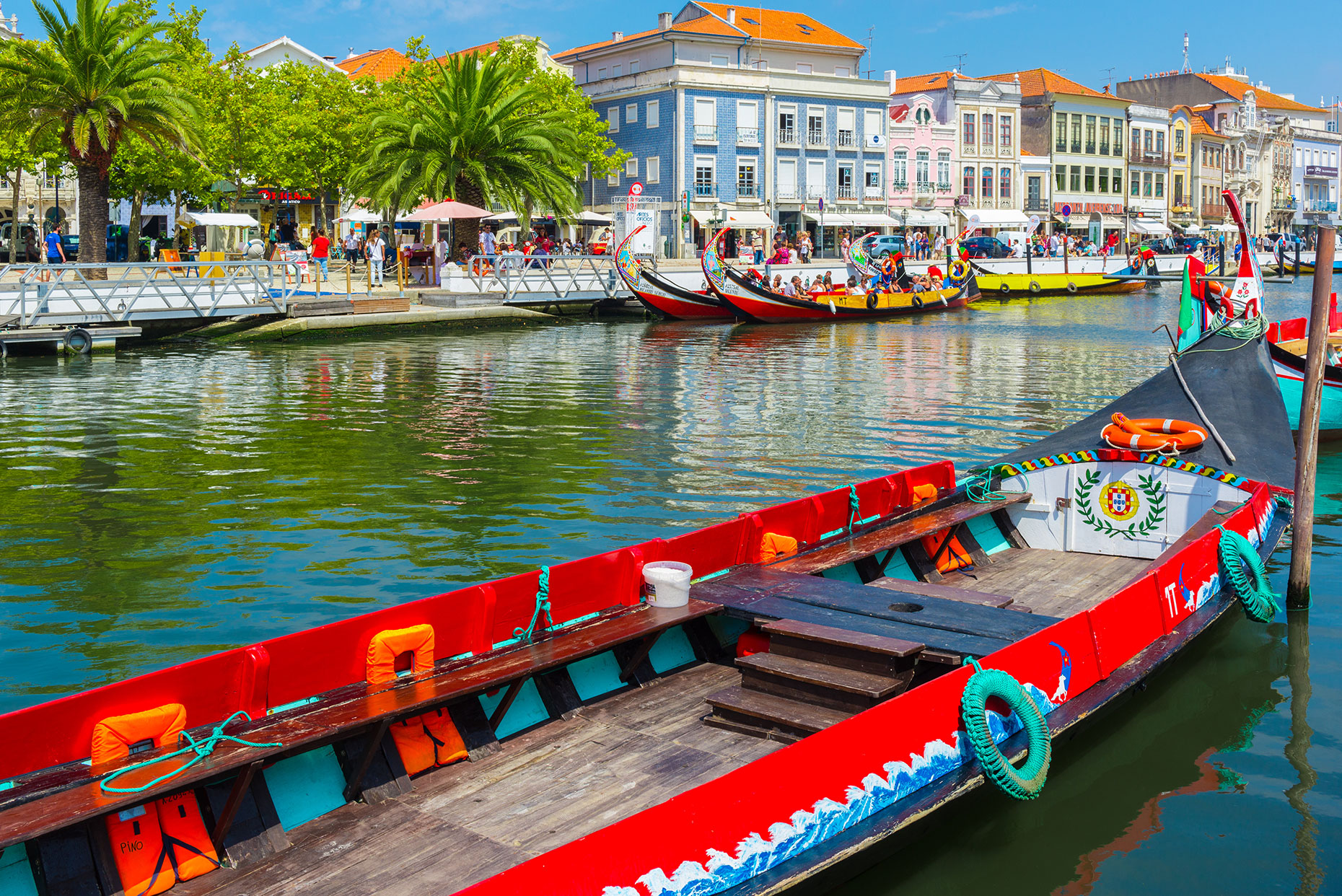 Alberto Loyo/Shutterstock
When to go to Porto
Porto makes for a satisfying city break at any time of year, although winters (November to February) can be cold, wet and blustery at times.
Make sure your accommodation has heating for the colder months or air conditioning for July and August, when temperatures can soar above 30ºC. While there's always a risk of rain, April to June and September to October are wonderful times to visit for a more comfortable climate and smaller crowds.
Always check the weather forecast before packing and even then, be prepared to face four seasons in just one day (it's all part of the adventure, right?).
How to get to Porto
Porto airport receives an increasing number of daily international and domestic flights. There are flights between Porto and other Portuguese cities such as Lisbon and Faro, as well as the islands of the Azores and Madeira.
A metro line into the city centre begins at the airport and takes around 45 minutes. There are shuttle buses as well as taxis and Uber. Good motorways, train and coach connections make it easy to get to the rest of the country and Spain.
Map of Porto
Be the first to comment
Do you want to comment on this article? You need to be signed in for this feature